There is nothing better than cuddling up on a cold winter night and watching a movie together as a family which is why we created a list of the Best Christmas Movies for Toddlers and Preschoolers. In our house we absolutely love Christmas, my husband fights me every year as I try and decorate earlier and earlier each year.
From shopping for Babies First Christmas Items, which I get to do again this year for Little Squeaker to making fun treats like peppermint hot chocolate or Sweet and Salty Christmas Trail Mix. Christmas is all about the traditions and making memories with family like visiting Christmas Lights Displays or cutting our own Christmas Tree from a Christmas Tree Lot. While Halloween is Kate's favourite holiday and inspired the Halloween Movies for Kids post, Erin and her family love Christmas!
The holiday season is a great time to have a movie marathon and enjoy all types of Christmas movies including animated films, action, kids, hallmark, or comedy as each of them are great choices for a family movie night.
Christmas Movies for Families with Young Children
On a snowy winter night we love to curl up under a blanket and enjoy Family Christmas Movies with the whole family from the comfort of your own home, however our 3 year old has a short attention span so I try to find movies under 1 hour in length and thus created a Guide to Christmas Movies for Preschoolers or Those Under 5 including Christmas Classic films.
I love coming home to watch Christmas movies after watching a local Santa Claus Parade. We have created the ultimate list of Christmas movies available in Canada that are one hour in length or shorter and are the perfect fit for families with young children under age 6. No one wants to be disappointed to find out that a movie is only available south of the border so we have focused on Christmas Movies available on Canadian Streaming Services.
Nope here you will find the Christmas Movies For Kids available on Netflix Canada, Amazon Prime Canada and Disney+ Canada! Look no further for some fun holiday entertainment that you will all love including local Christmas Events that will put you in the holiday spirit.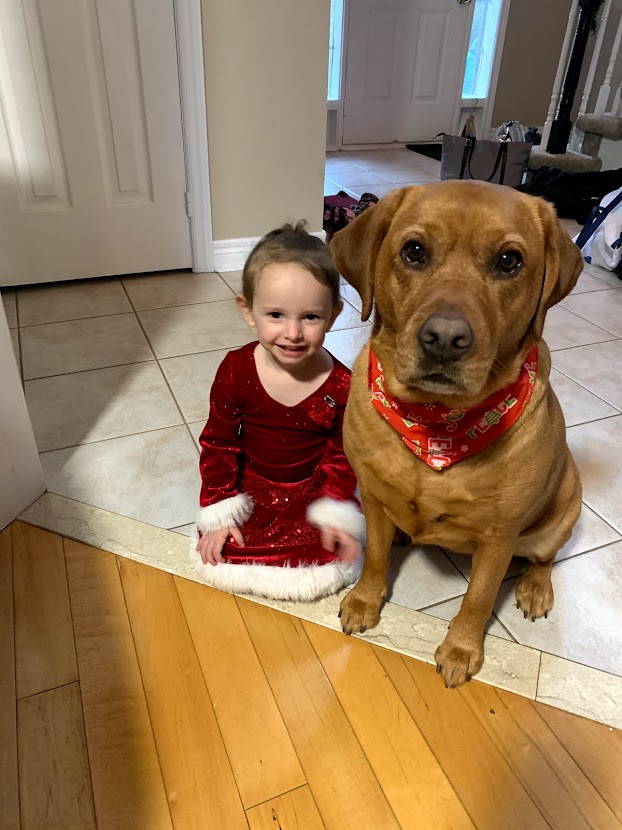 We've have done our research and viewing as Erin's daughter Thumper is almost 4 and we can now report back that these are the best Christmas movies for preschoolers and all kids under five years old especially since these films have shorter run times than traditional movies and they have characters that are more engaging and entertaining to younger kids. Her favorite Christmas film is definitely anything with Mickey Mouse and Minnie included such as the holiday classic Mickey and Minnie Wish Upon a Christmas.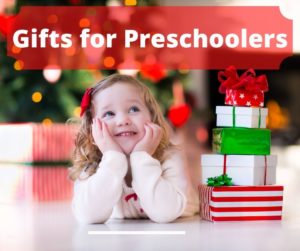 If you have a toddler or preschoolers at home you will be interested in our Christmas Gift Guide for Preschool and Toddlers – these are all items we have bought for our own kids or for gifts for friends.
You may be interested in other Christmas Content: Where to Find Santa in the GTA, Christmas Parades, Family Friendly Christmas Movies, Family Friendly Christmas Events in the GTA, Christmas Walk and Drive Thru Light Shows, and How to Adopt a family for Christmas.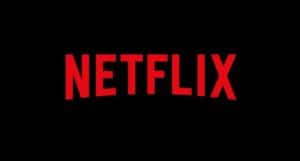 Best Christmas Movies for Preschoolers on Netflix Canada 2022
Does Netflix Canada Have any Christmas Movies for Preschoolers or Kids Under 5?
Yes, Netflix Canada has a huge selection of Christmas movies for toddlers and kids including classics like The Grinch or Klaus. You will also find kid favourites like Happy Holidays from Madagascar in the line up. You will be sure to find something to watch as a family from this selection of family Christmas movies on Netflix 2022 to enjoy the Christmas spirit .You can find all of these kids Christmas movies on Netflix Canada (checked October 2022)
What is a good Christmas movie for 3, 4 or 5 year old?
The best kids' Christmas movies on Netflix will be available for the entire holiday season, providing your family with hours of family quality time together. Netflix offers both full lengths movies or short specials for toddlers and preschoolers like Cory Carson Christmas that offer a shorter fun time but allow young children to be part of the holiday movie nights. Here are our favorite kids Christmas movies, specials and holiday episodes currently on Netflix for Toddlers and Preschoolers:
Alien Xmas – Y (42 Minutes): When extraterrestrials attempt to steal Earth's gravity, only the gift-giving spirit of Christmas — and a small Alien named X — can save the world.

Angela's Christmas Y (30 Minutes) A trip tp church with her family on Christmas Eve gives Angela an idea.

Spirit Riding Free – Y7 (45 Minutes): Lucky and her friends embark on a Christmas Eve adventure into the city to find the perfect gift, but their return to Miradero for the holiday festivities are ruined when an avalanche appears.

Elf Pets Fox Cub – Y (28 Minutes) Set against the backdrop of the mystical Northern Lights, Scout Elf Newsey investigates how Santa travels the world at night.

Elf Pet's Santa's Reindeer – Y (26 Minutes) It's almost Christmas and Santa's sleigh test flights have run into trouble. Can santa's elves, a crew of adorable Elf Pets Reindeer and Santa's gang of trusted Scout Elf friends help him find the answer before it's too late?

E

lf Pet's Santa's St. Bernards Save Christmas – Y (26 Minutes) Santa's elf scouts come together to help everyone remember the true meaning of Christmas.

Spookley and the Christmas Kittens – Y (44 Minutes) Spookley the Square Pumpkin helps a special green cat and three stray kittens find a home and teaches us that it's never wrong to do the right thing in this Christmas story

Trash Truck Christmas – Y (28 Minutes) When Santa crash-lands in the junkyard on Christmas Eve, Hank, Trash Truck and their animal friends all have a hand in rescuing the holiday for everyone and finding the true meaning of Christmas.

Shrek the Halls – Y (21 Minutes) This half-hour animated TV special features the Shrek characters putting their own spin on holiday traditions.

Super Monsters Save Christmas – Y (23 Minutes) It's Christmas Eve in Pitchfork Pines, and the Super Monsters are joining forces to deck the halls, find Santa's missing reindeer and save the holiday.

Dragons Rescue Riders Huttsgalore Holiday – Y (46 Minutes) Odinyule, the feast of the Vikings sharing, begins with the snow. But if the Rescue Team does not step in, perhaps the christmas traditions will be canceled due to extreme weather conditions.

Cory Carson Christmas – Y (21 minutes) When a familiar stranger shows up with no memory, Cory saves Christmas for everyone by helping him remember the magic of Christmas time.

Mighty Express Mighty Christmas – Y (25 Minutes) The Mighty Express welcomes a new train and speeds into a snowstorm to deliver Santa's presents and save Christmas for all the kids in Tracksville.

Dreamworks Holiday Classics – Y (28 mins to 60 mins) DreamWorks Holiday Classics: Featuring Shrek and Donkey, Hiccup and Toothless, and the wacky animals from Madagascar.

A Storybots Christmas Y (24 Minutes) When Bo mistakenly thinks that her friends don't like her gifts, she heads to the North Pole to ask Santa for help making better presents. She learns along the way that Christmas is about far more than just the toys.

Chico Bon Bon Very Berry Holiday – Y (25 Minutes ) When Barry is not shown to deliver the Blunderberry Cakes when the traditional holiday called Blunderberry, which the whole town has had so fun and happy, comes to the door, Blunderberry jeopardizes the nature and beauty of the day.

Trolls Holiday – Y (26 Minutes) Queen Poppy realizes that Bridget doesn't have any holidays, so she creates a plan to create one.

My Little Pony Best Gift Ever – Y (44 Minutes) In this one-hour Christmas-themed special, the Mane Six and Spike are each hoping to find the best gift ever for Hearth's Warming.

The Action Pack Saves Christmas – Y (27 Minutes) The Action Pack teams up with Santa Claus to save the day when Teddy Von Taker tries to steal all of the Christmas Cheer.


If Your Kids Loved Elf Pets you may be interested in:



Best Christmas Movies on Disney+ For Toddlers and Preschoolers 2021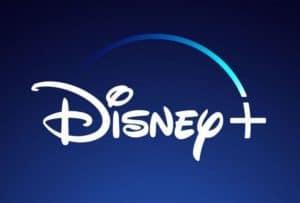 Here are our favorite kids Christmas movies, specials and holiday episodes currently on Disney for Toddlers and Preschoolers:
What Kids Christmas Movies are on Disney Plus?
Here are our favorite kids Christmas movies, specials and holiday episodes currently on Disney for Toddlers and Preschoolers:
Prep and Landing – G (22 Minutes) Wayne gets a new rookie partner, Lanny, after his previous partner got the promotion he wanted. Lanny has to remind Wayne of the Spirit of Christmas and the importance of being an elf in Santa's Prep and Landing elite unit.

Prep and Landing Naughty vs Nice – G (22 Minutes) Lanny and Wayne race to recover classified North Pole technology

Disney Holiday Sing A Long – G (43 Minutes) Enjoy a sing a long staring Disney Characters

Mickey's Once Upon a Christmas – G (1 Hour) Mickey and his friends including Donald Duck and Daisy Duck star in 3 heartwarming stories of Christmas past

Mickey's Twice Upon a Christmas – G (1 Hour) Sequel to Mickey's Once Upon a Christmas

Olaf's Frozen Adventure – G (26 Minutes) A Christmas-themed special featuring characters from Walt Disney Pictures' 53rd full-length animated motion picture, "Frozen (2013)".

Mickey's Christmas Carol – (26 Minutes) Mickey, Donald, Goofy and all their pals star in an all-time Christmas classic. Ebenezer Scrooge McDuck is far too greedy to understand that Christmas is a time of kindness and generosity
The Muppet Christmas Carol – Mickey's Christmas Carol – G (75 minutes) This one is definitely a little longer than other class Christmas movies for toddlers. Join Kermit the Frog, Miss Piggy and all the hilarious Muppets in this merry, magical version of Charles Dickens' classic tale.

Beauty and the Beast Enchanted Christmas – G (70 Minutes) Celebrate the most magical time of the year with this irresistible holiday movie, inspired by Disney's beloved classic.
Christmas Movies For Preschoolers on Amazon Prime Video 2022
Are you an Amazon Prime member? Then you get access to movies included in Amazon Prime Video for FREE. When browsing the videos make sure you are making sure you are looking at the ones included with Prime, as there is a large selection of movies available to "rent or buy" at an extra cost. All of the videos below are included in your Prime membership. If you are not a prime member you can learn about what is included in Prime including Movies, Music, and more.
What Christmas movies are on Amazon Prime for kids?
I have searched hard through Amazon Prime to come up with a list of engaging Christmas movies for preschoolers as we like to have Christmas Movie Nights throughout December and the whole holiday season.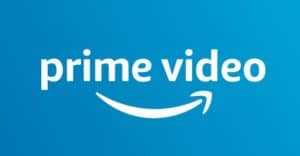 Where can I watch kid friendly Christmas Movies?
As you can seen from the HUGE lists in this post there a tons of kid friendly Christmas movies on Netflix, Disney+, and Amazon Prime Video all available in Canada for your spooktacular viewing pleasure. With all these options the hardest choice will be picking which one to watch on movie night!
Baby Shark Christmas Songs (5 Short episodes) Fun Christmas Songs featuring Baby Shark Characters

14 Christmas Cartoons – Classics (Varying Lengths) Rudolph the Red Nose Reindeer, Jack Frost

Super Simple Christmas Show (44 Minutes)The Super Simple show is a compilation of Super Simple's most popular songs and series that our fans love. This compilation is all about Christmas.
The Cat and the Hat Knows Alot about Christmas (57 Minutes) The Cat in The Hat knows about everything it seems as he takes Nick and Sally on an adventure with a lost reindeer in this heartwarming story

The Yummy Gummy Search for Santa (50 Minutes) Join internet sensation Gummibar as he dances his way to save Christmas!

Go Buster Christmas Special (19 Minutes) It's a snowy Christmas and Buster the Bus is so excited!

Sunny Bunnies Christmas Tales (46 Minutes) The Sunny Bunnies bring joy and holiday cheer during the Christmas season.

Sunny Bunnies Holiday Special (53 Minutes) Five little bunnies named Turbo, Big Boo, Shiny, Iris and Hopper fly down to Earth from the Sun to play together. The Sunny Bunnies show all the fun they have during the holidays of Easter, Thanksgiving, Halloween, Christmas and more.

Pete the Cat Groovy Christmas (33 Minutes) In this animated movie, Pete and the gang want to find the Christmas Cat so that they can get some cool Christmas presents, but encounter obstacles along the way
If you Give a Mouse a Christmas Cookie (42 Minutes) An original Christmas show based on the characters from the children's book 'If you give a mouse a cookie' book series
Christmas Movie Night Snack Ideas
Now if you are having a movie night you know you needs snacks, here are some easy and fun Christmas Themed treats to enjoy while watching your movie.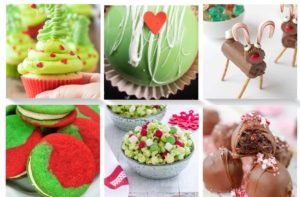 Double Chocolate Peppermint Hot Chocolate