SADLY LITTLE GYM OF MISSISSAUGA CLOSED PERMANENTLY IN 2020 DUE TO THE PANDEMIC! HOWEVER LITTLE GYM OF OAKVILLE REMAINS OPEN!
As soon as babies learn to crawl they are on the move exploring new things and new places. Life only gets faster once they start taking those first few steps, for example in the time it takes me to fill a bottle of milk, my daughter can walk to the stairs and crawl half way up… she is so fast and always on the move. So I started looking for classes for toddlers that were a fun activity that had developmental benefits, and provided exercise to tire her out. If this sounds like you baby or toddler I highly suggest when you search for toddler activities near me that you consider Gymnastics for Kids. If you are in the Peel Region I would highly recommend The Toddlers Gymnastics Program at Little Gym of Oakville. Checkout our Ultimate List of Parent and Toddler Classes in Peel and Halton Region.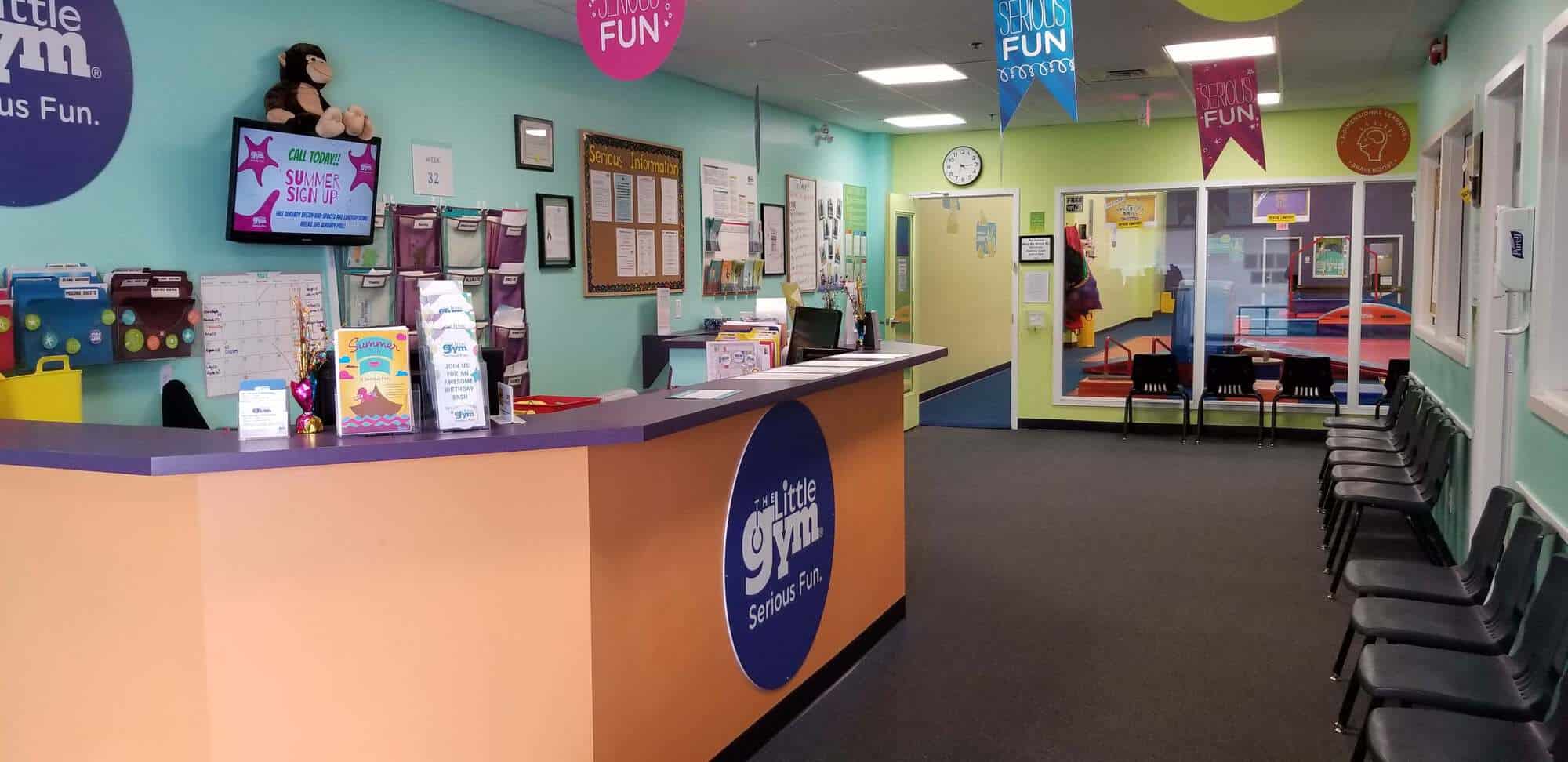 Activities near me for Kids: Little Gym of Mississauga
Thumper and I have enrolled and tried both the Bugs Baby Program and now have advanced to the Birds Toddler Program at Little Gym. Keep reading below to learn about all the amazing programs that Little Gym offers and to read our Full Review of the Classes. Learn more about other Baby Activities in Peel Region.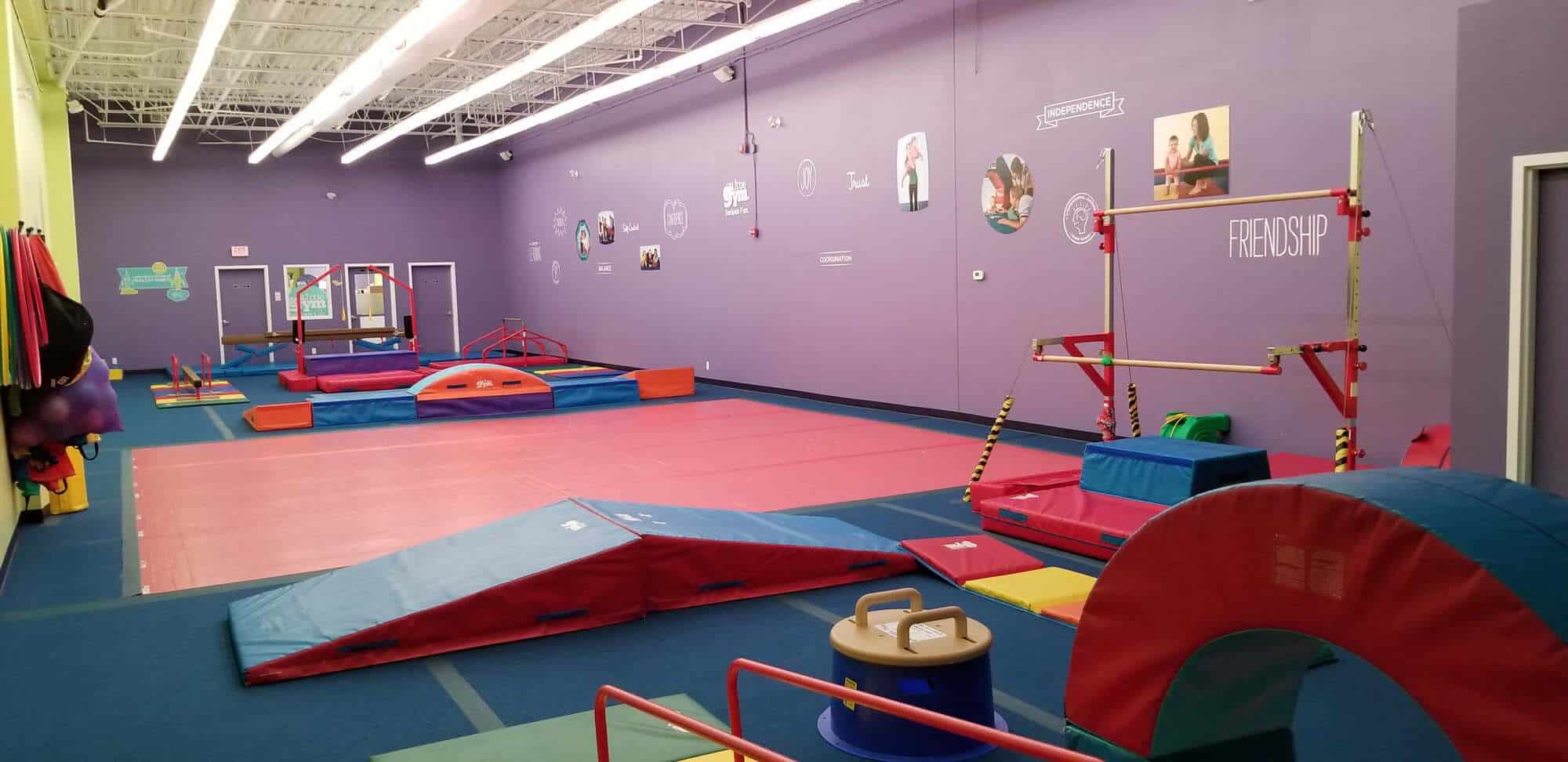 5 Ways I believe Toddlers will Benefit from Gymnastics:
Promotes Health and Fitness: Toddler Gymnastics is a fun way to promote health active living and fitness as toddlers participate in cardio based activities as well as develop balance, flexibility and coordination. Most sports just involve one skill such as kicking or shooting while gymnastics is a whole body workout.


Builds Trust and Respect: Toddlers learn to listen and follow basic instructions while exploring the Little Gym. Toddler learn to take turns using the equipment and to share materials such as balls.


Improve coordination, and motor skills: Toddlers develop gross motor skills through climbing the different equipment and improve their coordination as they practice walking especially on the balance beam. Gymnastics for toddlers provides a challenging yet safe environment for children to explore new equipment and learn new skills.


Builds Character: Toddlers learn through making mistakes and learn determination as they fall down and learn to get back up to complete that skill and don't give up! Toddler gymnastics allows toddlers to get out of their comfort zone and try new things in a safe environment created for them.


Encourages Social Interaction: Toddler gymnastics allows children the opportunity to interact and play with other kids.
Little Gym of Mississauga East: Gymnastics for Kids
Gymnastic Classes is only one of the programs that Little Gym of Mississauga East offers as they specialize in offering educational classes for kids that revolve around the concept of PLAY!  Little Gym of Mississauga East provides both physical and mental development benefits for all children involved in their programming, as kids make new friends, build self confidence, and learn new skills all in a super fun and supportive environment that promotes participation. Little Gym strongly believes in allowing kids to be kids and run around and act like little monkeys all in a safe and fun environment that is conducive to teaching skills to prepare children for the adventure of life. Little Gym offers a safe and inspiring space for kids to burn their energy, develop skills, and build confidence through the variety of classes offered.
The Little Gym Philosophy and Instructors
The Little Gym offers a fun environment, but the purpose behind the classes is Serious! Instructors at the Little Gym all used a Three Dimensional Learning Approach meaning that every classes fosters growth and development in each of the three areas. I believe a combination of these areas develops a Strong, Resilient, and Active Kid that will hopefully be a leader of the next generation. As a classroom teacher and parent myself I believe the promotion of these areas of development is important to Healthy Growth and Development of Children. The trained instructors nurture happy, and confident kids through all of the Little Gym of Mississauga programming.
The Three target Areas of Development are:

Movement – Developing flexibility, strength, balance and coordination through physical activities. All the skills needed to create an excellent athlete!



Brain Booster – Develop learning skills, concentration, and decision making. All the Skills to develop an excellent student!



Citizen Kid – Promoting sharing, teamwork, cooperation, leadership and developing self confidence and peer friendships.
What types of Gymnastic for Kids Classes does Little Gym of Mississauga offer?
Little Gym of Mississauga offers gymnastic classes, dance classes, karate classes, and sports skills programs. The Little Gym of Mississauga offers versatile and age appropriate classes for children ages 4 months old to 12 years. I have chosen to focus on Classes that are appropriate for Toddlers, however you can visit Little Gym of Oakville for information on programs for children older than 3.
Parent/Child Classes – Promote early development and provide a strong foundation for your child's critical first three years. Classes are broken down into age appropriate groups:
BUGS – This age is all about laying the groundwork for overall functional development. This 45-minute class promotes early social and physical skills and provides a comfortable space for you to guide your baby's skill growth with new friends! The Bugs program includes a weekly Bugs class and a Bugs Boost class. Ages 4 months to 10 months.
BIRDS – As your child becomes vertical, a world of wonder is revealed. Now your child is on the move, climbing on everything in sight. This 45-minute class provides an environment to meet other new explorers, build strength and develop coordination.Ages 10 months to 19 months.

BEASTS – Embrace your child's independence in an environment where they can climb, roam, and safely explore. This 45-minute class will provide opportunities to try new and wondrous feats while learning to take turns, share, and socialize. Ages 19 months to 2.5 years.
SPORTY BEASTS – This 45-minute class provides an introduction to fundamental sports skills with an emphasis on soccer, t-ball, basketball and ball handling activities that  will set the stage for a future full of positive athletic experiences! Ages 2-3 Years.
SUPER BEATS – This 45-minute class is structured to suit your toddler's newfound independence. Each week, our Learning Units will have your child practicing physical skills while also focusing on listening, manners, patience and following directions.Ages 2-3 Years.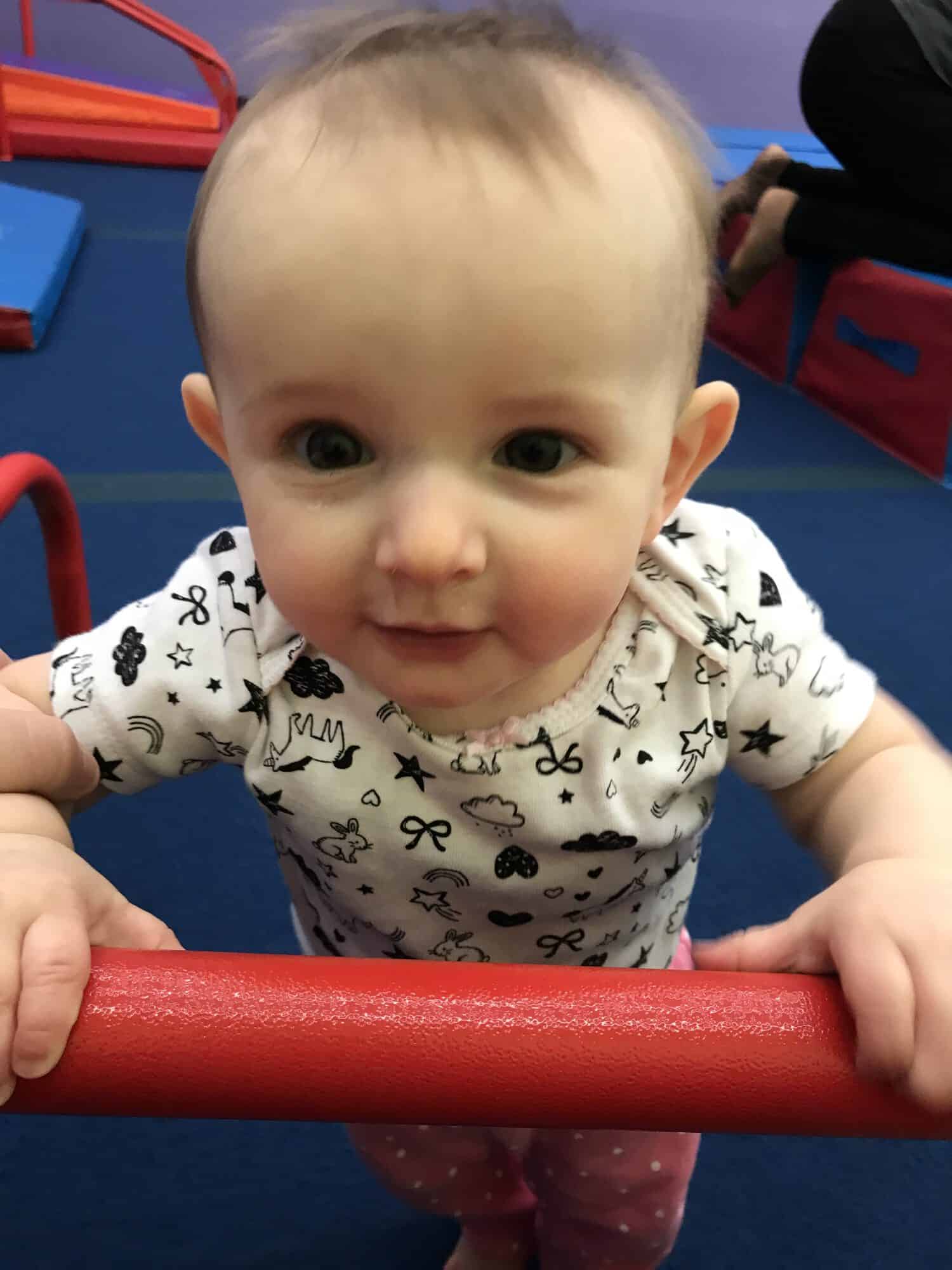 Why I love the Instructors at Little Gym?
The Instructors at the Little Gym are warm, friendly and develop a sense of community within the members.Vanessa the owner made me feel welcome the second I walked into the gym and was great about greeting parents, and getting to not only know your kid but you as a parent. We even had one week when over half the class was missing so we instead turned the class into a non formal mom meetup and discussion group while the kids played and explore the equipment. Vanessa adjusted the class based on attendance and needs of the moms that afternoon as she could tell many of us could benefit from discussion and support of each other on current parenting issues. We ended up chatting for way over double the length of the traditional class. Through the Bugs program I got to know multiple instructors and they all entered the gym with a smile and enthusiasm to teach the kids.
The Little Gym offers flexibility as the allow make up classes for a variety of reasons. I appreciated that all Winter the Little Gym would post on their Facebook that although classes were running that if you felt unsafe driving in weather conditions that all it took was simply a phone call and you could easily make up the class. Little Gym focuses on Safety of its Families and Staff. Make ups are available with notice for sickness as well.
I personally also signed up for the City of Brampton Gymnastics Program this winter as it was closer to home but really missed the positive aspects of the instructors at the Little Gym. For this reason and so many others I have decided to drive to Mississauga this summer for classes as I feel Little Gym of Mississauga offers higher quality programming and a better learning environment.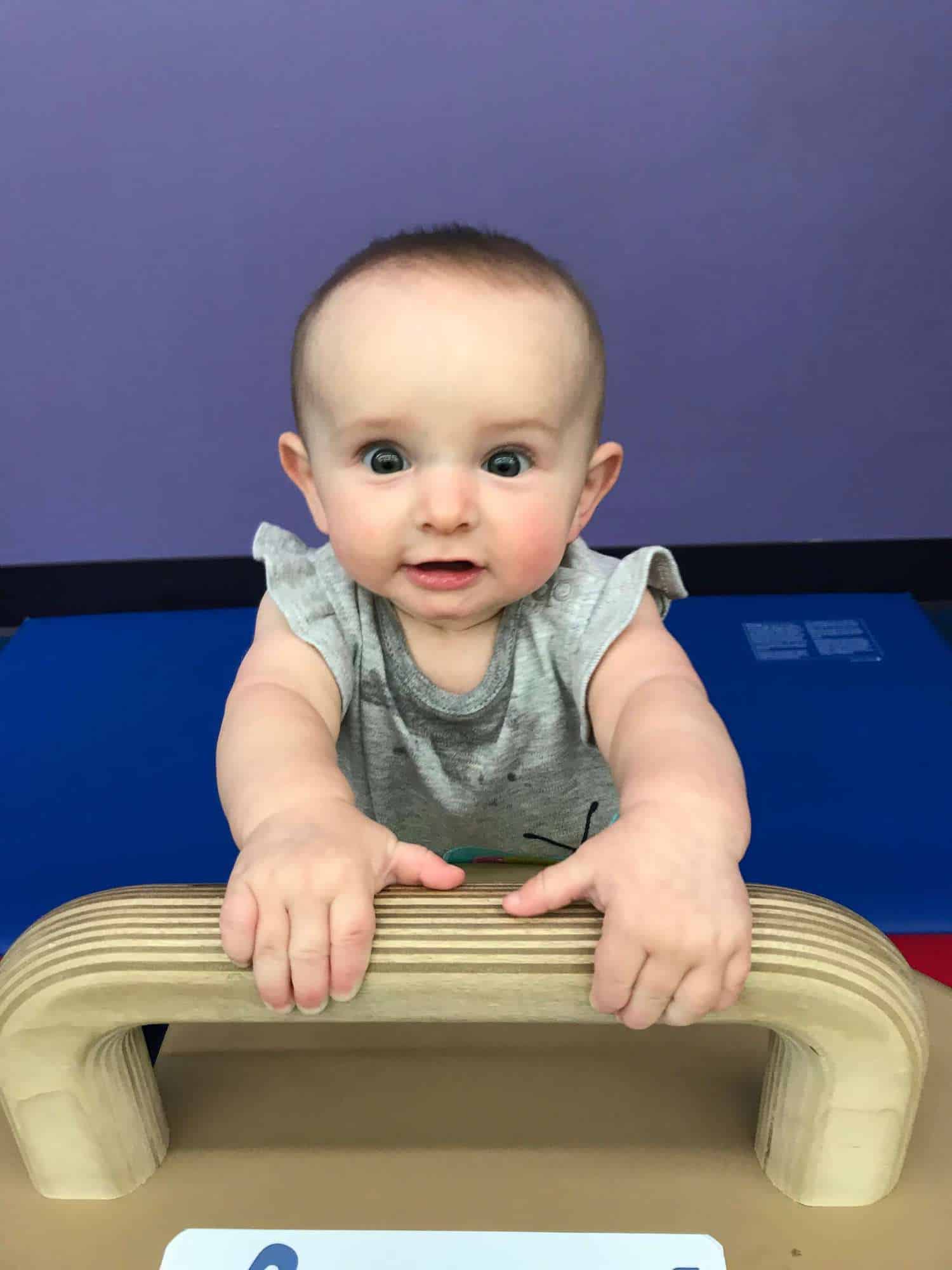 My Review of the Bugs Gymnastics for Kids Program:
Did you know that babies as young as 6 months can do somersaults and handstands? Neither did I until I joined the Bugs Program at Little Gym where I learned that babies have the muscles to do both of these skills with support. Vanessa and the other instructors taught us how to safely allow baby to do a forward and backward somersault. While at 6 months you may think babies don't have the skills necessary to do GYMNASTICS, you are completely wrong as broken down into smaller skills babies are capable of learning foundational skills through baby gymnastics.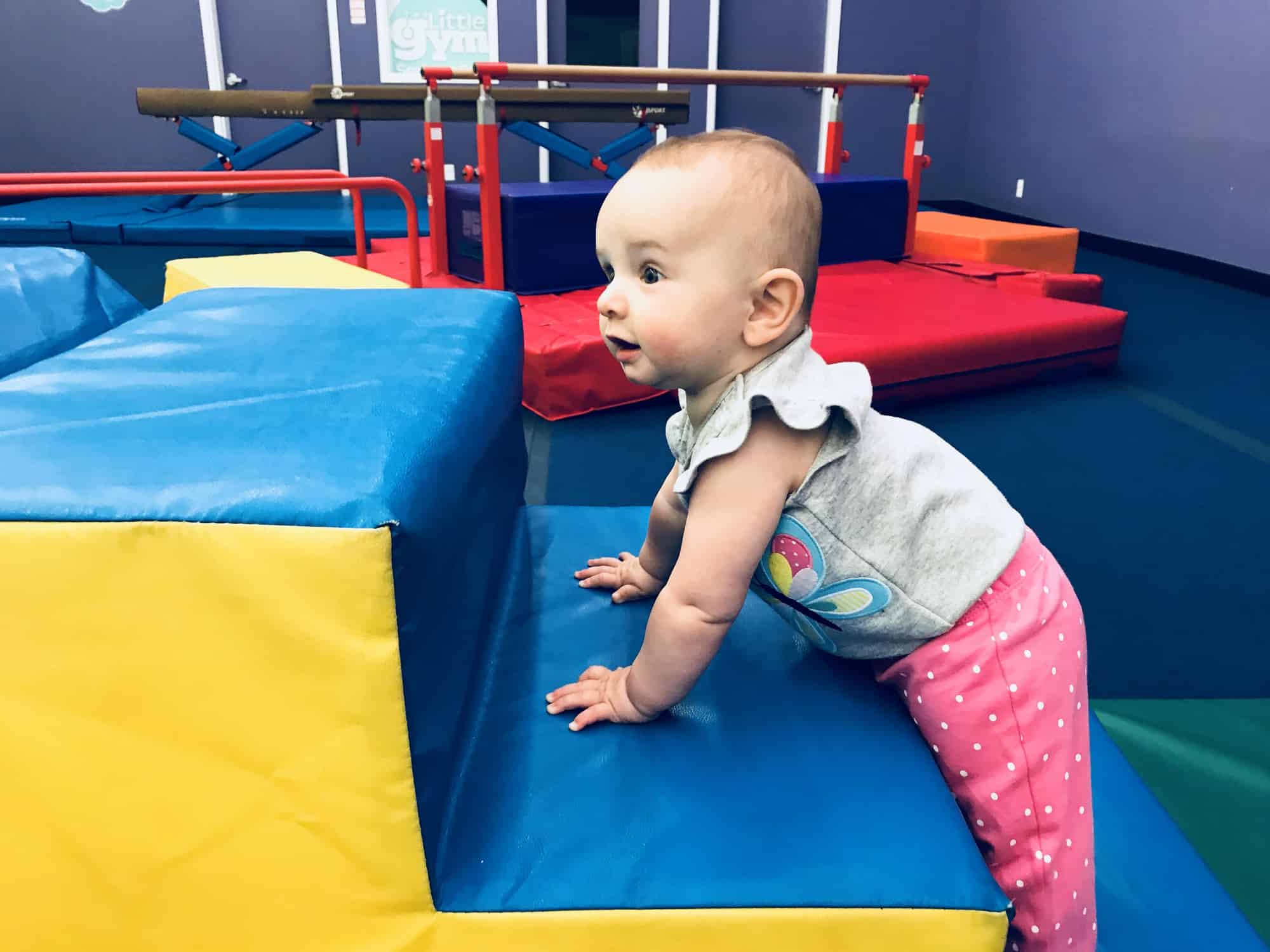 When we started the program, my daughter was just learning to crawl and through Vanessa's help and use of the equipment my daughter learned how to climb the stairs safely through practice of the foam 3 step equipment at Little Gym. People are always impressed how well and how fast and confidently she climbs the stairs now at 15 months on her own and she has been doing this for months, with us close behind just in case.
When we continued gymnastics in the winter, the instructors were so impressed that when we put Thumper into a handstand position that she automatically tucks her head to roll as she has already learned this basic step of a somersault through the help of Little Gym.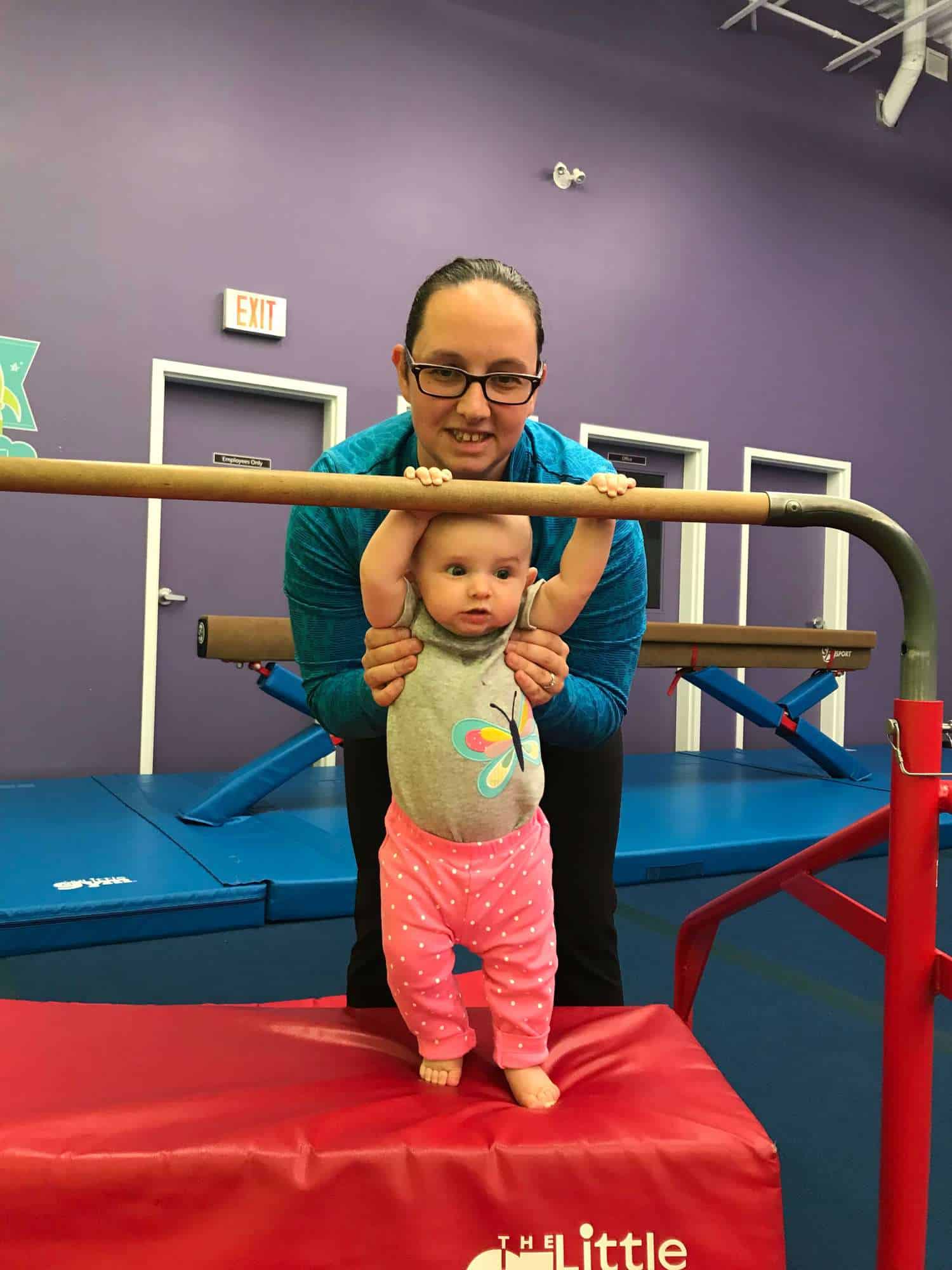 If you can't tell yet, I loved the Little Gym Program and feel it is a great value for the cost of enrollment as it provided my daughter Thumper with so many skills, developed her confidence which was essential to me as she is a little peanut at 15 months and 17 pounds. Thumper loves being active, moving and exploring and the Birds Program at Little Gym was the perfect place for her to safely explore and try new things. This was a great Mommy and Baby Class!
Breakdown of the Class:
The Birds Program begins each class with a small circle discussion time, where each parent introduces their child's name and something new about their development for the week. Following the discussion, the instructors always lead a fun warm up through a few different songs to get the parents and babies up and moving and then a short stretching activity which is an important routine to teach children. After the warm up each week there was a new planned activity including parachute, balls, the air rider inflatable and much more – NO 2 Classes were the Same! During the activities each month focused on a skill set teaching different themes. During our 8 weeks we spent 4 weeks on learning about colours through activities and learning about our 5 senses. The middle of the class offered 15-20 minutes of parent and tot exploration as parents were able to explore the beam, floor, and bars with their child at their own pace. During Explore time, the instructor were circulate around to check in as well as offer age appropriate suggestions for the equipment and teach new skills. Each class was concluded with a final 5 minutes of sensory play using balls and bubbles. We always joked that they are the best bubbles around as they don't pop – Vanessa uses a special formula or bubbles 🙂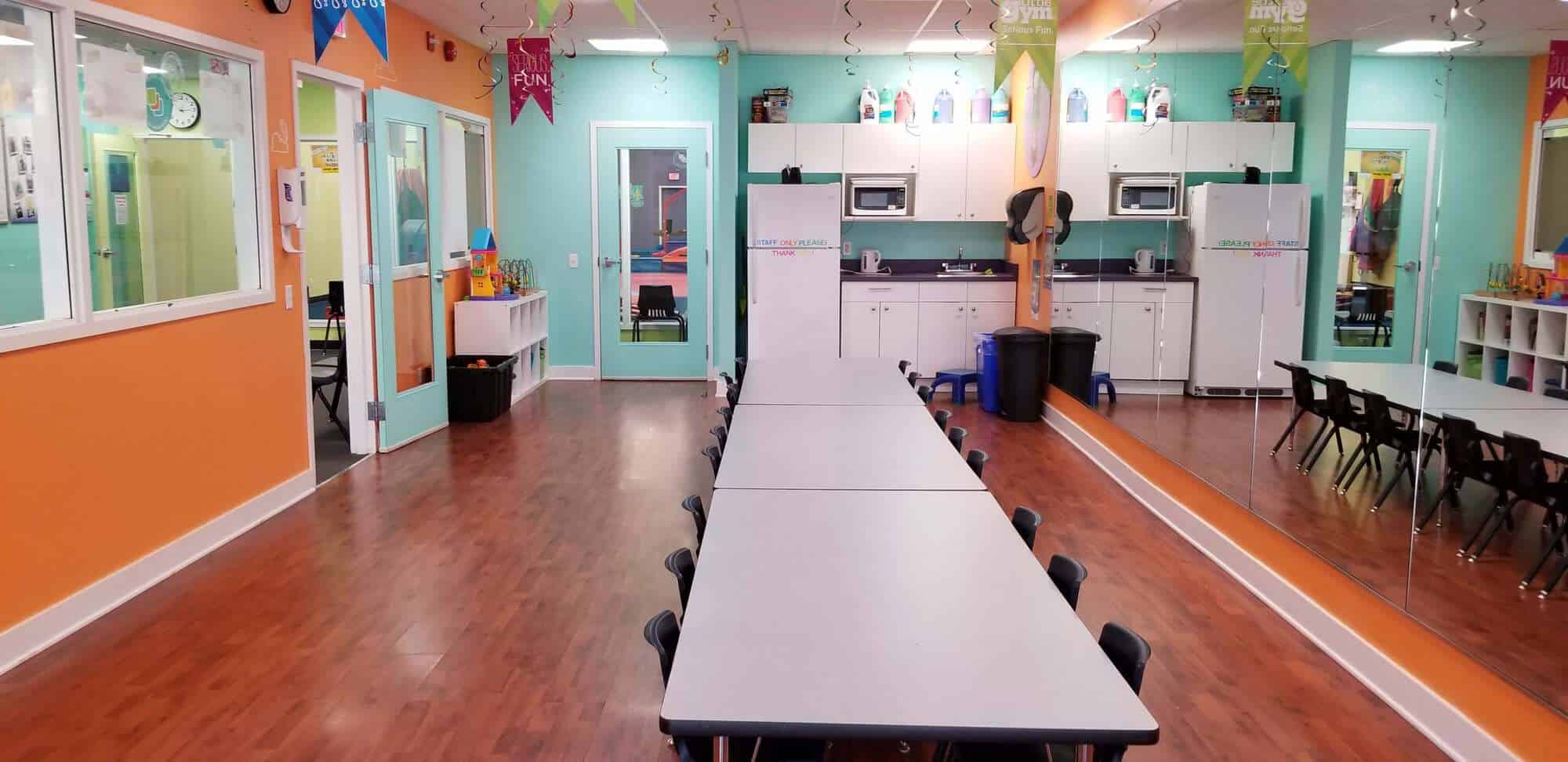 AND THAT'S NOT ALL: The Program doesn't end there as Little Gym offers an awesome play room to allow children to continue to play after class and features LEGO DUPLO to keep those little hands busy and minds thinking as they play with Duplo. The Playroom also offers a child size table and chairs so that you can stop and have a snack after burning all that energy!
Don't wait, SIGN UP TODAY!
Contact the Little Gym of Oakville to Try out a Free Class!
(905) 815-8151
2172 Wyecroft Road Unit 23
Oakville, ON
tlgoakvillecan@thelittlegym.com

Oakville, ON


Disclosure: I received a free session of classes in exchange for my review. However, the opinions remain 100% my own.
You may be interested in these Parent and Tot Programs:

Can you help make this article better?
If you have noticed an error, have additional information or would like to share a comment you can:
E-mail us at info@thexploringfamily.com
Find us on Facebook: The Exploring Family
Find us on Instagram: @The.Exploring.Family