Ainley Trail Parkete is a beautiful spot in Georgetown located in a quiet subdivision in Glen Williams,
that not only offers a great playground but has a nearby trail. Located nearby the park is Geoergetown's favourite Ice Cream Place called Ice Cream Shack in the Glen, checkout the full list of Ice Cream Places in Georgetown. Ainley Park trail is one of Best Parks in Halton as it is surrounded by trees and forests which allows you to connect with nature.
ONE OF GEORGETOWN'S BEST PLAYGROUNDS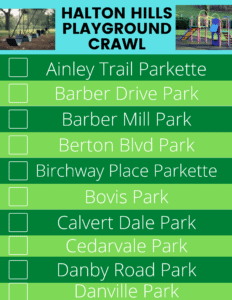 Join us in Completing a Playground Crawl – Click here for a Printable List of Playgrounds in Halton Hills 
Ainley Trail Parkette
Location: map
Address: 12 Ainley Trail, Glen Williams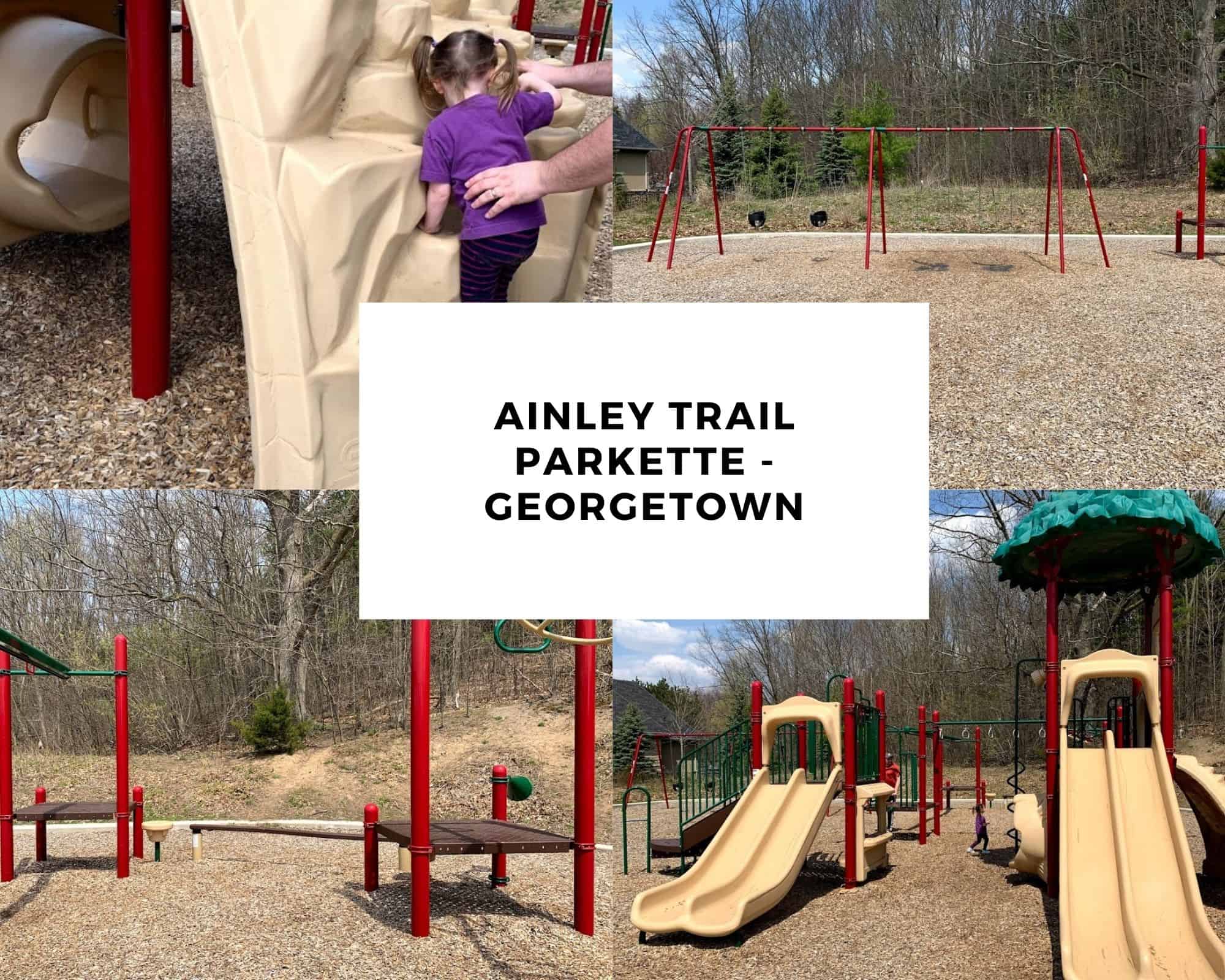 Age Range: I would suggest that this park is best for children ages 2-8 as most of the features are easy for young children to explore on their own. Most features such as the balance beam are very low of the ground making them perfect for toddlers. The park has both baby swings and regular swings making it perfect for multiple ages. There is a zipline feature and monkey bars that is definetly suited for older kids. Both of the slides are not very tall in height which makes them great for younger children and even the rock climbing element while challenging was easier than many other rock climbing features in other parks which allows children 3 and up to climb on their own.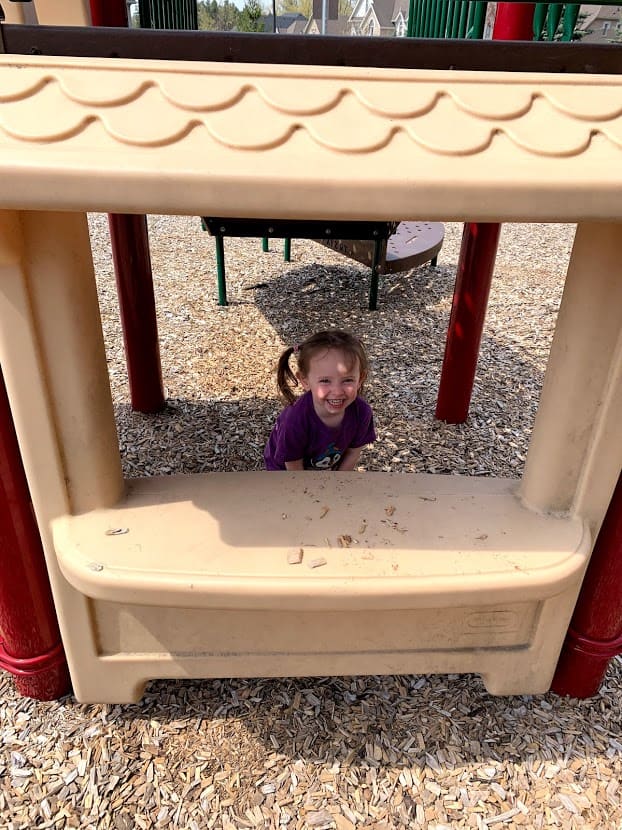 Features: Monkey bars, zipline, baby swings, swings,  toddler slides, rock climbing wall, little play store area. Ainley Trail Parkette also has a basketball court for kids to enjoy and a nearby trail.
Surrounding park area: There is also a great basketball court adjacent to the park which is great for older kids to play a game of basketball.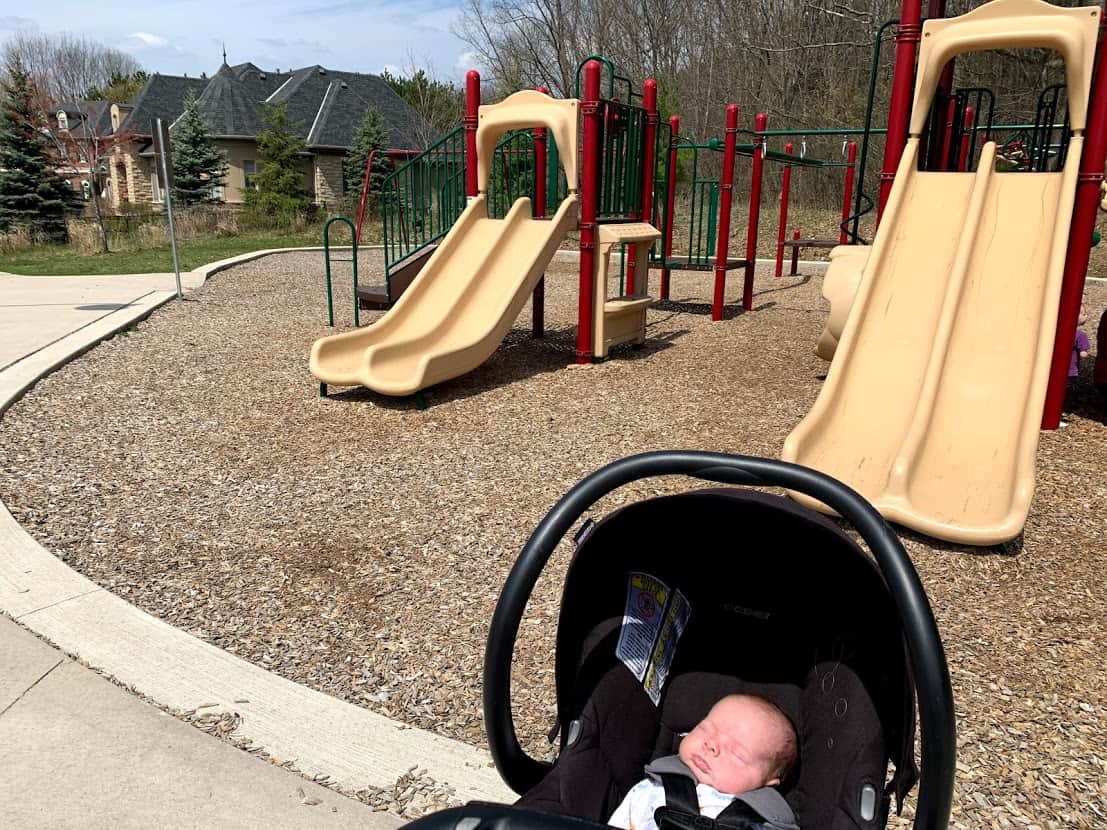 Accessibility: Ainley Trail Parkette is very accessible around the outside of the playground which makes it easy to bring a stroller near to the park. This is super helpful if your like me and have to watch both a baby and toddler at the park. This park is also a great park to bring grandparents or those who are in a wheelchair as there is lots of nearby seating for adult to watch or those in a wheelchair can sit right on the edge of the park to watch. The playground itself is not accessible as the ground covering is wood chip.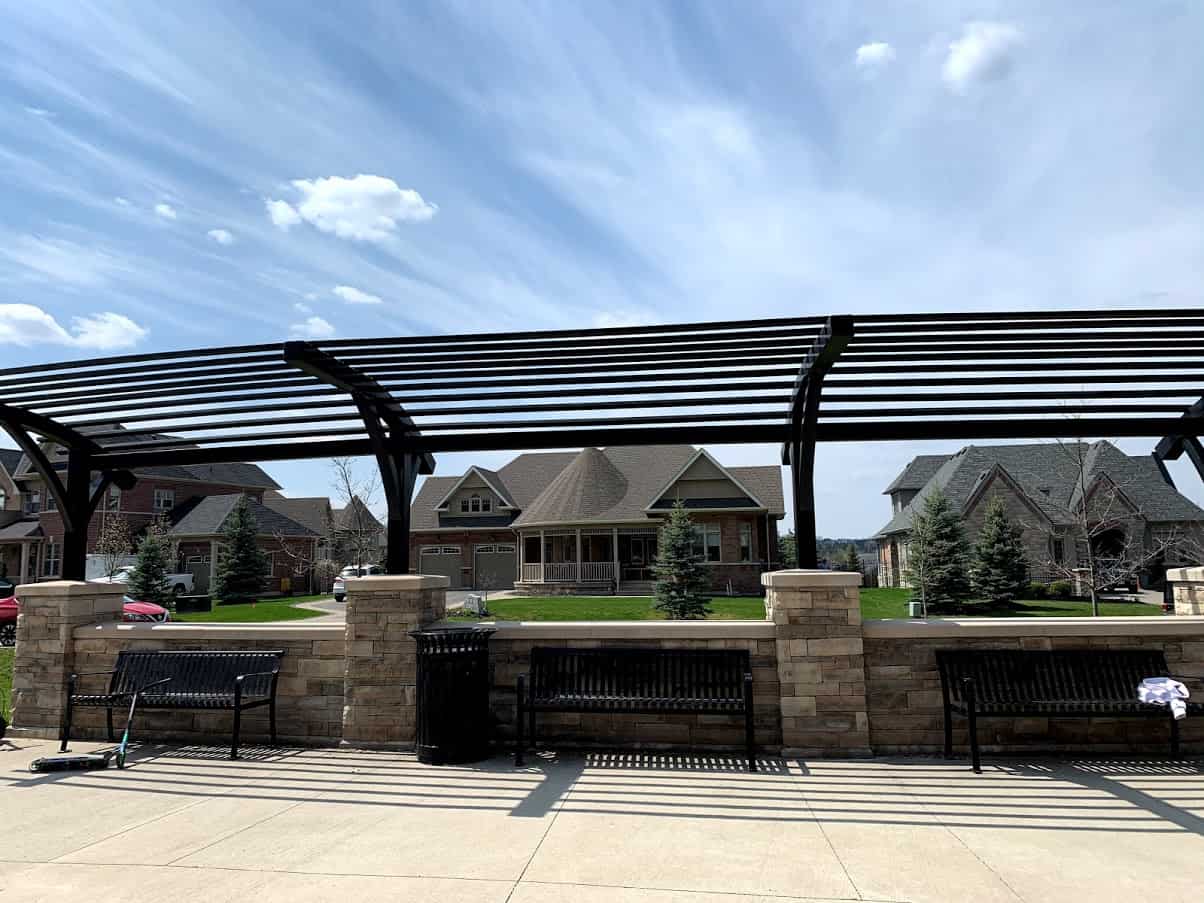 Shade: Between the playground and the road is this great seating area that offers limited shade but is a great place for parents to watch the nearby park or a great spot to stop for a snack.
Seating: There are three benches near the park that can be used to stop for a break.
Overall Assessment: Great park for little kids under 8 as it is very easy to navigate. I loved that it was so quiet and we were the only ones in the park which was a bonus as this park is hidden in a sub division of houses.
LOOKING FOR MORE PLAYGROUNDS TO VISIT?
We love visiting a playground! And when we do, we make sure to tell YOU all about it! Here are some more reviews of parks and playgrounds in Georgetown.
You may also be interested in Brampton Parks or Mississauga Parks.
Don't forget to join our group of Parents in
Peel Parents Resource – Open to any parents in Peel and Halton Region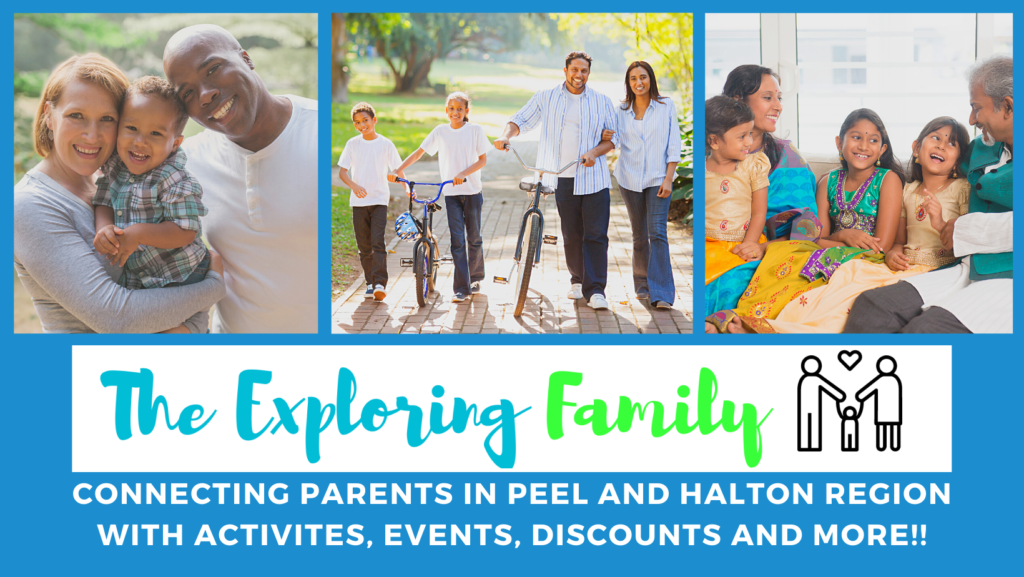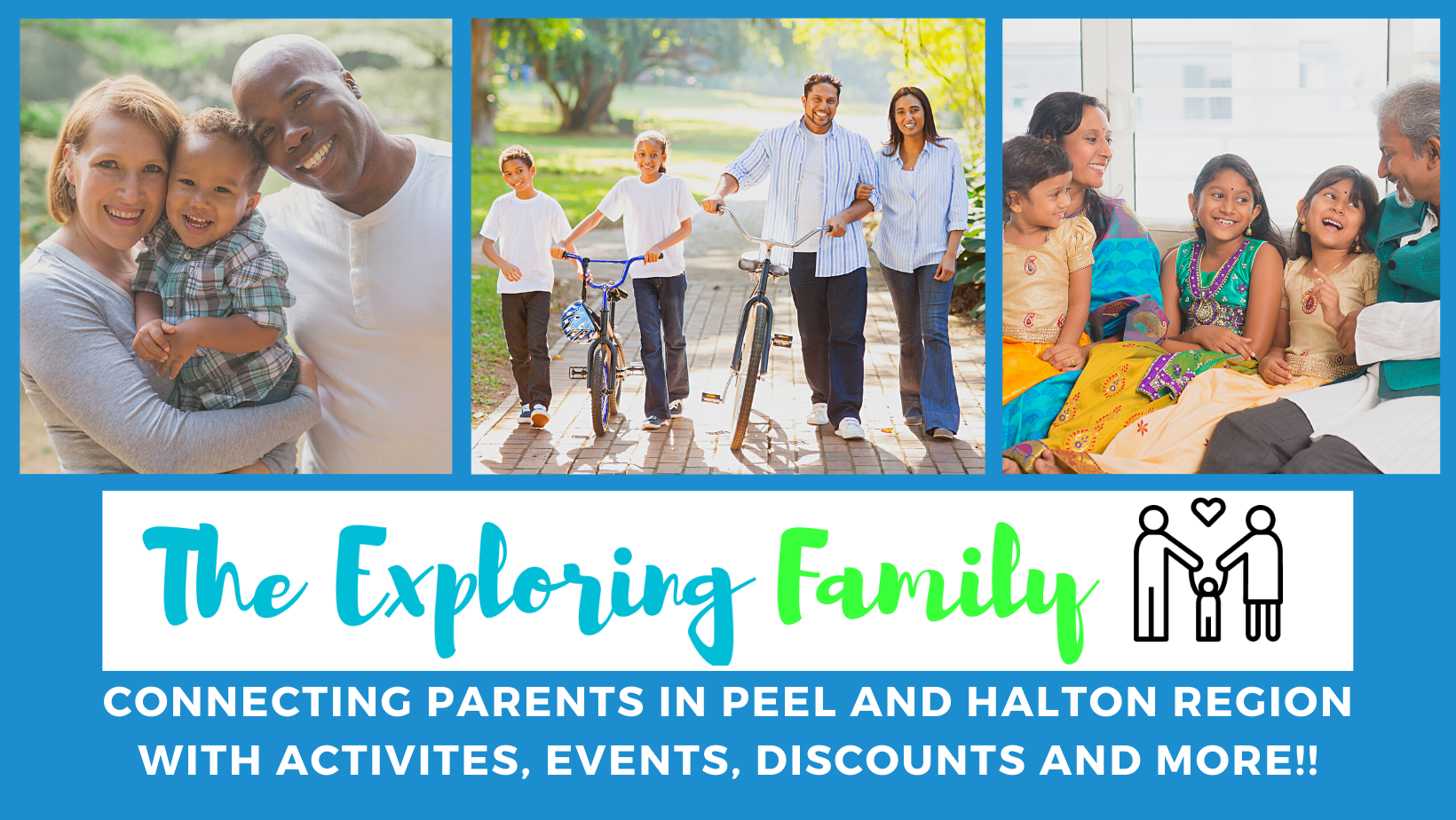 Please Note:  We do our best to ensure the information on The Exploring Family is accurate, however information and events are subject to change. 

Can you help make this article better?
If you have noticed an error, have additional information or would like to share a comment you can:
E-mail us at info@thexploringfamily.com
Find us on Facebook: The Exploring Family
Find us on Instagram: The.Exploring.Family