They say that Breakfast is the most important meal of the day. Well I say it is my favourite meal to go out to a restaurant for! If you are looking for Breakfast or Brunch Places in Brampton you have come to the right place!
Come back to this list any time you are thinking "Where can I get the Best Breakfast near me?" to find a new spot to try. From omelettes and eggs to fluffy pancakes and waffles we have Brampton's best Breakfasts and Brunch right here.
If your interested in being a Foodie in Brampton you may also enjoy: Ice Cream in Brampton, Pizza in Brampton or Doughnuts in Brampton.
Breakfast Places In Brampton
Click on the links to jump down to details for each restaurant
Map to Find best Breakfast Near Me
John's Family Restaurant
1 Fisherman Dr, Brampton, ON L7A 2X9 – John's Family Restaurant offers a full breakfast, lunch, and dinner menu. If you are looking for Brunch place in Brampton then John's is a great stop of you like big portions, fluffy pancakes and a filling breakfast. You will find omelettes, eggs Benedict, waffles and more on the menu at this restaurant.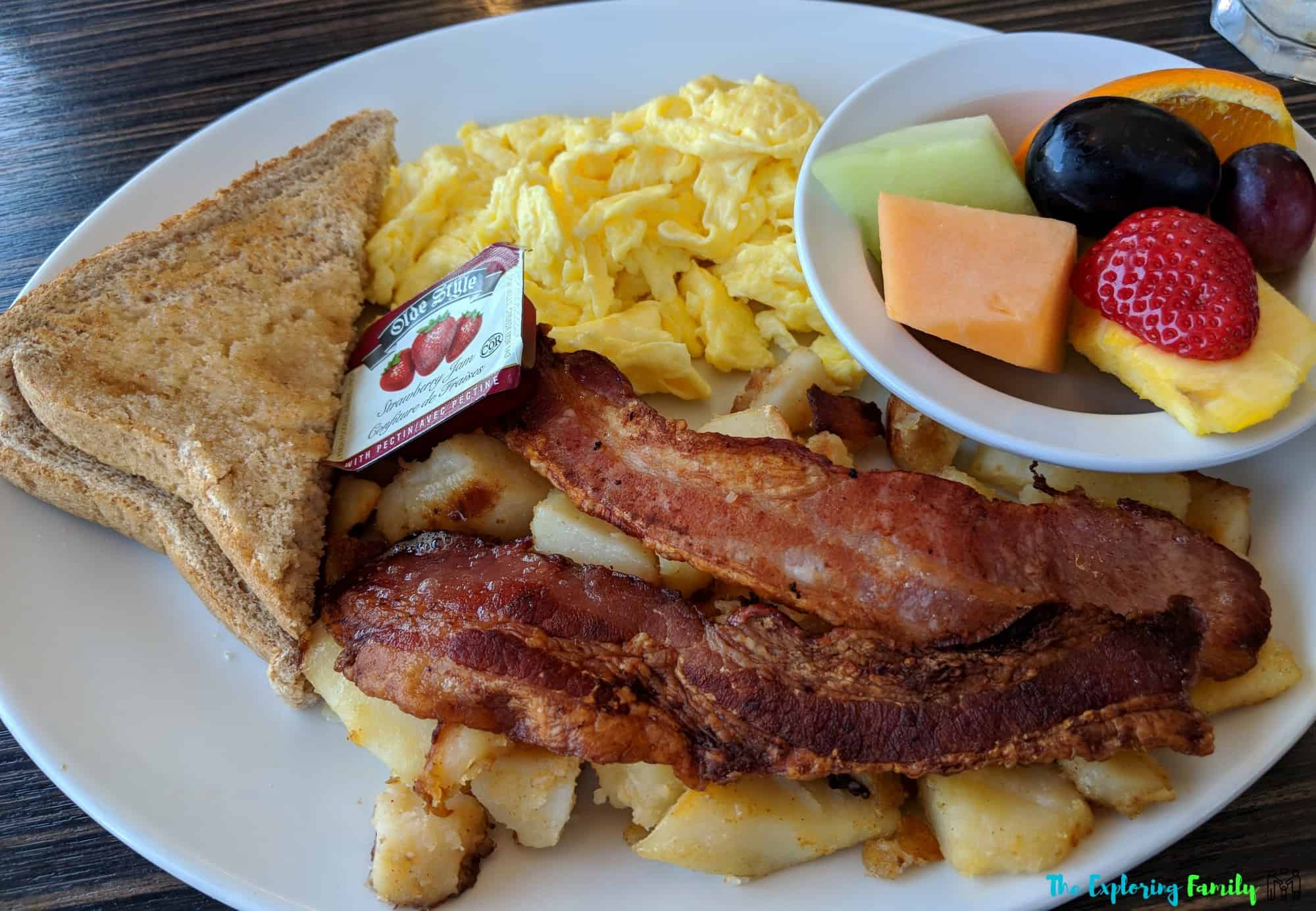 Giggling Tomatoes
90 Pertosa Drive, 7920 Hurontario Street (South of Steeles Avenue) and 2280 Bovaird Drive Brampton – Not one, not two but THREE Giggling Tomatoes locations call Brampton home. If you like a good home style breakfast without a lot of frills the Giggling Tomatoes is a great option with all of the classics available.
Enjoy a fried egg sandwich, B.L.T., pancakes, and more. Check the restaurant hours as 2 locations are open for breakfast, lunch and dinner while the third is open for breakfast and lunch.
Brunch Places In Brampton
Cora's Food
9045 Airport Road, Brampton, ON, L6S 0B8 – Cora's started in Montreal in 1987, but we are lucky to have a location that calls Brampton home! With a multitude of dishes featuring fresh fruit and delicious ingredients the hardest part will be deciding what to have for brunch.
Enjoy fruit filled or savoury crepes, and many other brunch classics. Cora's is a perfect breakfast or lunch spot, but don't try to stop by for dinner or you will be disappointed as they close mid-afternoon.
View this post on Instagram
Sunset Grill
5 Locations in Brampton – Looking for Brunch near you? With FIVE locations in Brampton you are sure to find a Sunset Grill near you! Don't let name fool you, head to Sunset Grill at sunrise for a yummy filling breakfast.
With an all-day breakfast menu you can find all of your classic favourites and other breakfast items such Eggs Florentine, fresh juice and more.
View this post on Instagram
AJs Restaurant
1 Regan Road, Unit 19, Brampton, ON – L7A1B8 – A family owned business established in 1990 AJs Restaurant offers a full menu of breakfast, lunch and dinner. Omelettes, veggie wraps, peameal bacon, pancakes and waffles are all staples on the breakfast menu at AJs. And you can add on a milkshake, or spiked coffee if you are feeling a little adventurous.
Brunch Brampton
Stacy Lee's Family Restaurant – CLOSED
CLOSED- Stacy Lee's Family Restaurant had been a staple in Brampton for decades. How do I know that? Because I went to Stacy Lee's when I was a child with my Grandma.

Sadly Stacy Lee's announced on their Facebook Page on July 28, 2021 "Stacy Lee's Family Restaurant has had an unforgettable 25 years of business! So many laughs and memories with our loyal customers and staff, throughout the time since we first opened our doors and met amazing people (some we call family) – It's a bittersweet feeling!
The time has come for a new chapter. We wish nothing but the best to all those wonderful people we have met! And to those that have made an impact with friendships we will always hold dearly! Thank you"
Flips
575 Main St N, Brampton, ON L6X 0G6 – Breakfast comfort food at its finest. Flips is a popular breakfast spot in Brampton with generous portion sizes. Whenever we have been to Flips I always end up bringing home half my breakfast which is an awesome treat for the next day.
While not fancy on the outside, it is what is cooking up inside that matters and Flips delivers on a delicious breakfast.
Wimpy's Diner
10178 Hurontario St and 9025 Torbram Rd, Brampton – A lot has changed since the first Wimpy's Diner opened in 1967, but one thing that hasn't is that this diner offers great atmosphere with a 50's and 60's theme. There are 2 Wimpy's diner locations in Brampton for all of your breakfast restaurant needs.
The breakfast menu is served all day so you don't have to worry if you show up at dinner time you can still get your morning favourites like Steak & Eggs, breakfast skillet or pancakes.
View this post on Instagram
Golden Egg Brampton
14 Lisa Street, Unit #17, Brampton – Golden Egg Brampton offers a traditional Breakfast menu along with unique items like Grilled Cheese Avocado & Tomato or Caramel Waffle with ice cream!
So get out and try some of these amazing breakfast and brunch spots in Brampton and make sure you tag/tell us – What is the Best Breakfast restaurant in Brampton in your opinion???
We want to hear from you so make sure you let us know so we can check them out too. I do LOVE a good waffle! Inspired to make your own waffle at home, then checkout the Canadian Breakfast Waffle.
Exalta – CLOSED
CLOSED – Exalta is open for breakfast and lunch only. This budget friendly restaurant offers hearty portions. You can enjoy breakfast classics like french toast and poached eggs.
However you can also order burgers, wraps, salads and pasta. They also have a kids menu with 7 choices for kids 12 and under to pick from. I am all about the waffles, and the fruit was piled high on top!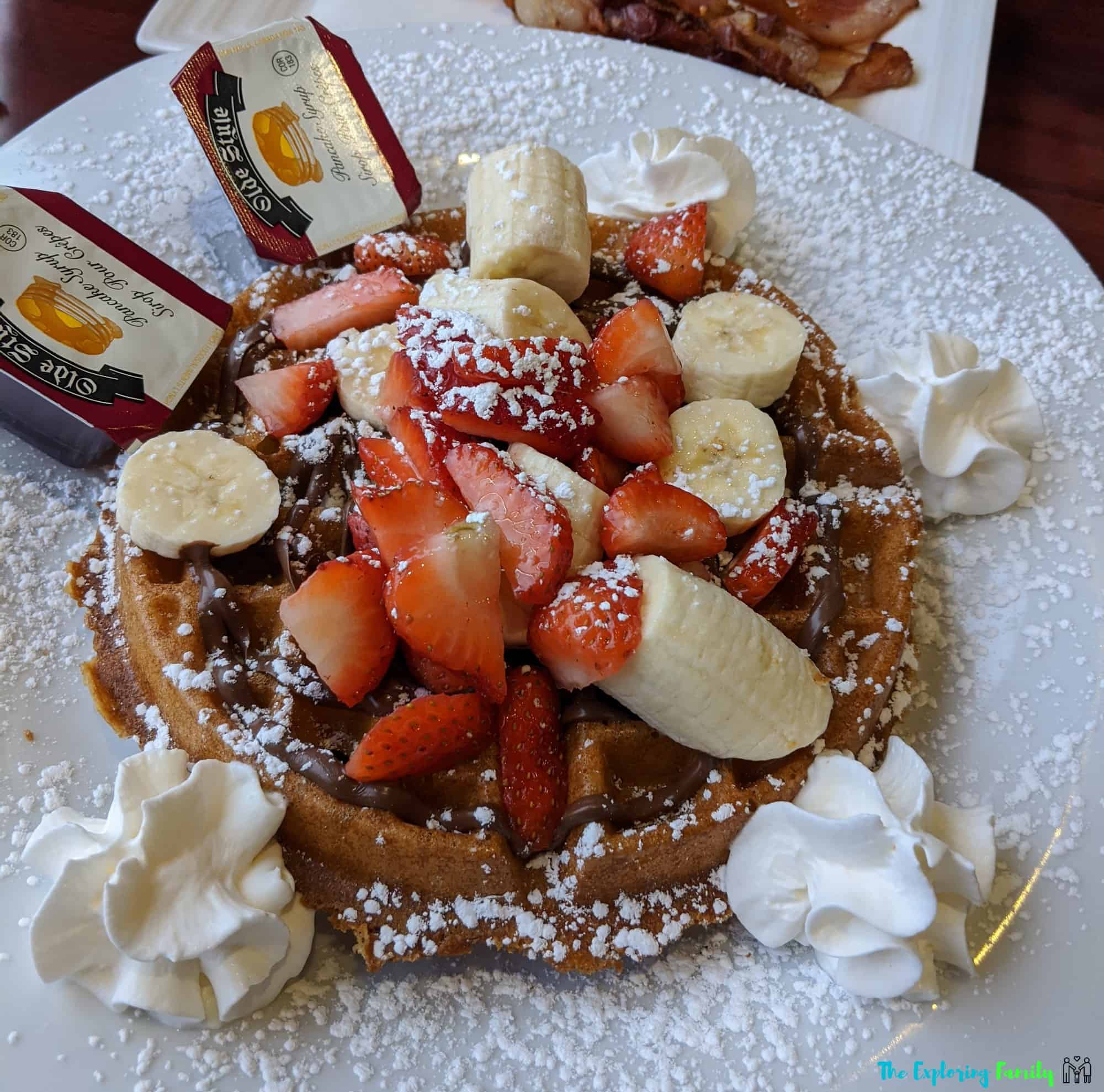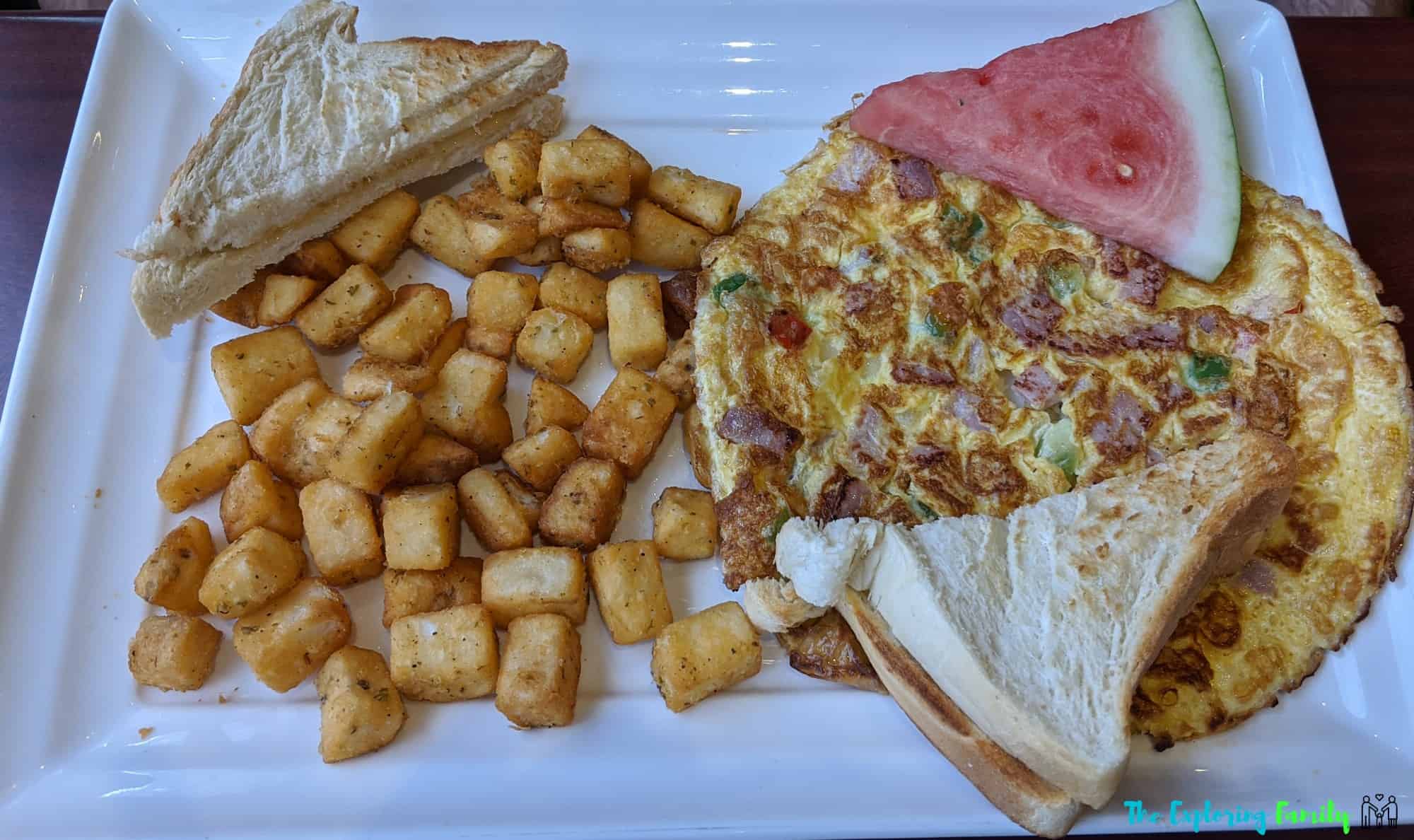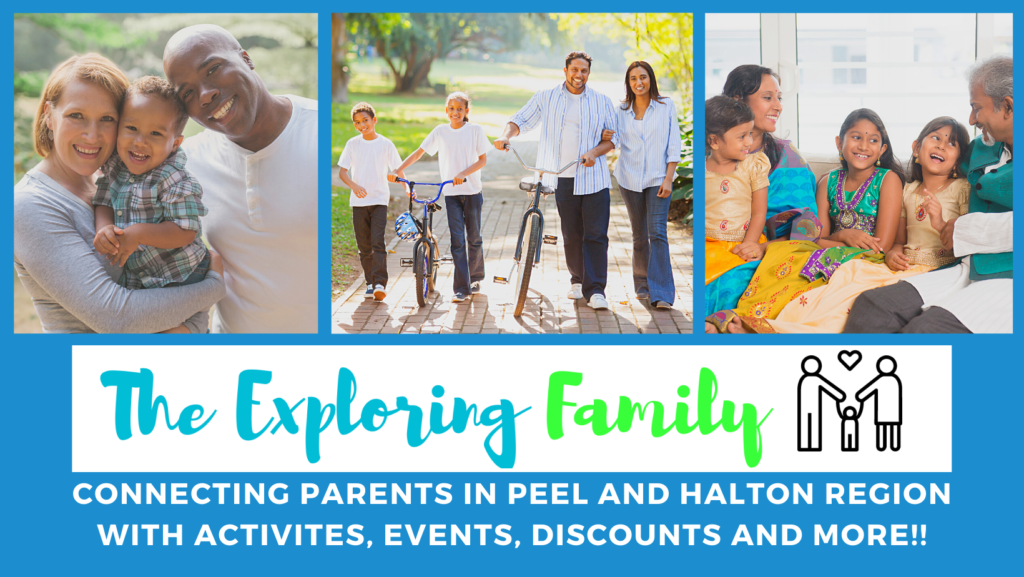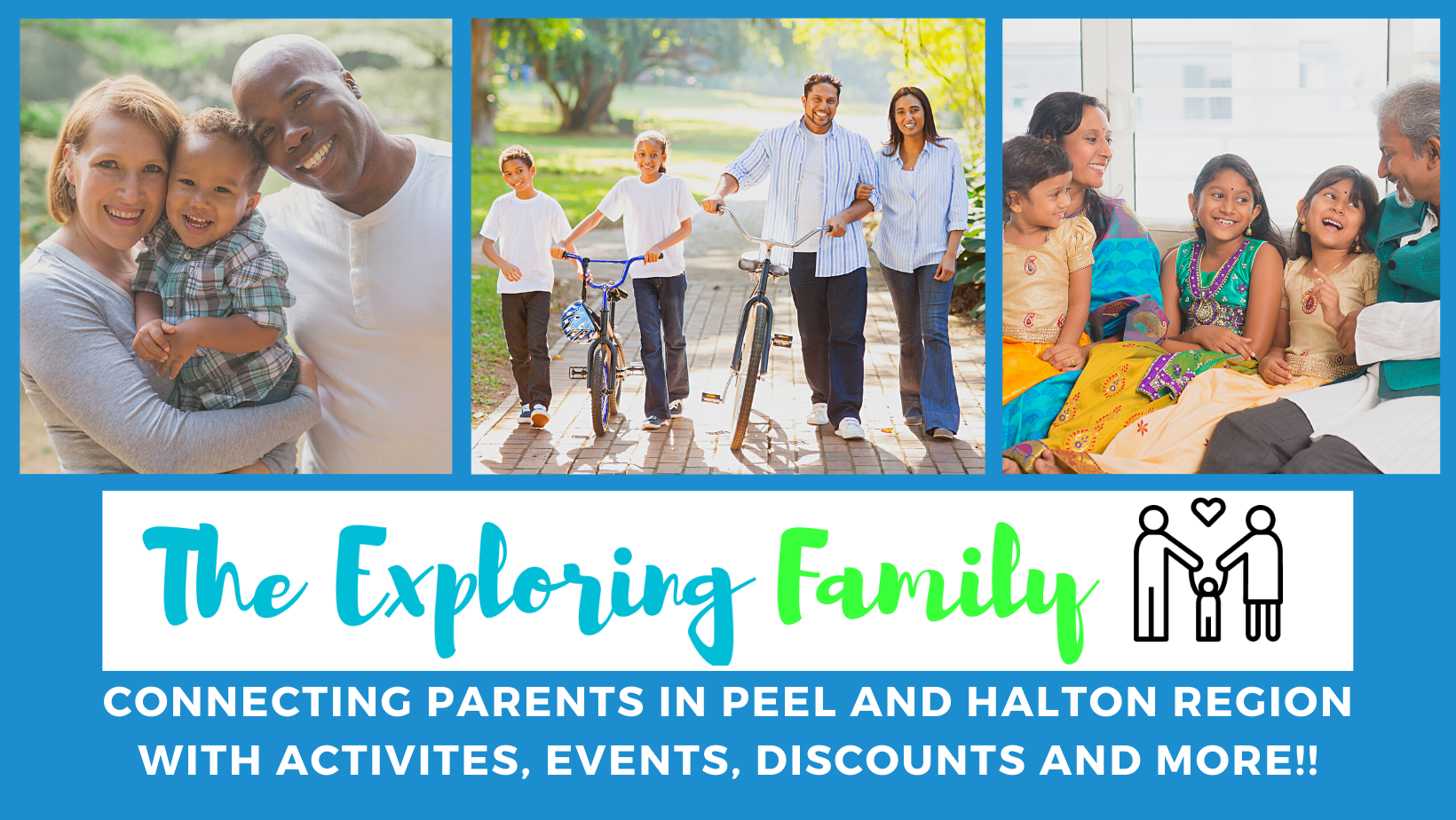 Can you help make this article better?
If you have noticed an error, have additional information or would like to share a comment you can:
E-mail us at info@thexploringfamily.com
Find us on Facebook: The Exploring Family Page or Peel Parents Resource Group
Find us on Instagram: @The.Exploring.Family