Doughnuts or Donuts – doesn't matter how you spell it they are a tasty treat!  And how could they not be, there are so many varieties that you can find one that you will love.  You can find the Best Donuts in Brampton whether you like baked or fried, filled or ring donuts, yeast or cake base, chocolatey or fruity  – We have you covered!  Check out the list below for the best places in Brampton to satisfy your donut cravings, and don't forget to tag us if you try them!  We love hearing from our readers.  And if you have tried all of the tasty options in Brampton or are feeling up for a drive then Check out the Best Donuts in Mississauga as well.
Are you a Foodie looking to explore Brampton, then don't stop at Doughnuts, be sure to checkout The Best Icecream in Brampton, Pizza in Brampton and the Best Breakfasts in Brampton.
The Ultimate Guide to Donuts in Brampton
Want to see what mouth watering doughnuts you can get in Brampton?  Check out below!
Occassions Treats Parlor
33 McMurchy Ave Brampton – This bakery is your one stop shop for all things sweet including delicious cupcakes, cake pops, cheesecake, cookies and of course DONUTS!  You will find a delectable selection of donuts and eclairs available daily with a variety of seasonal flavours in addition to the standard menu throughout the year.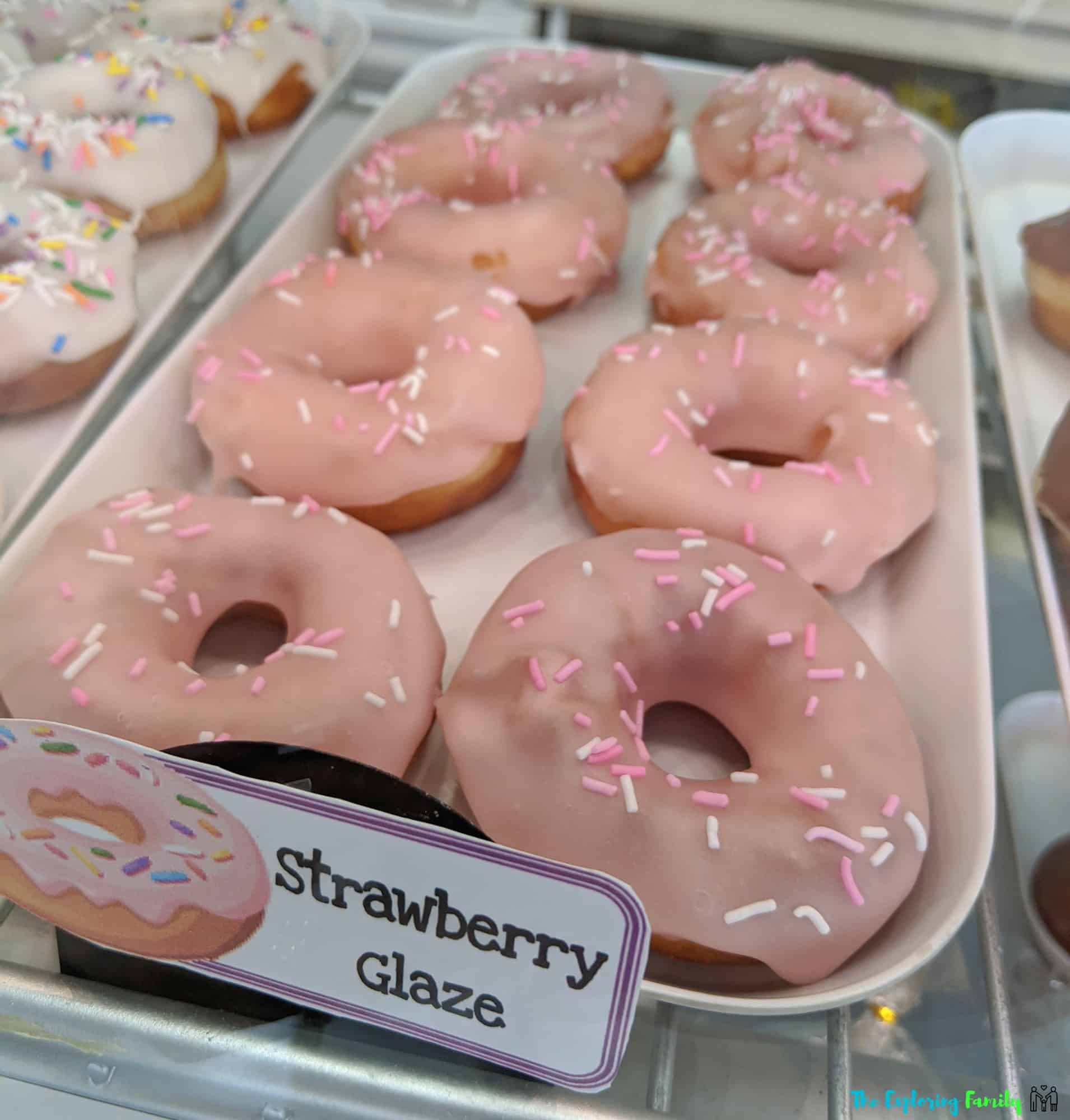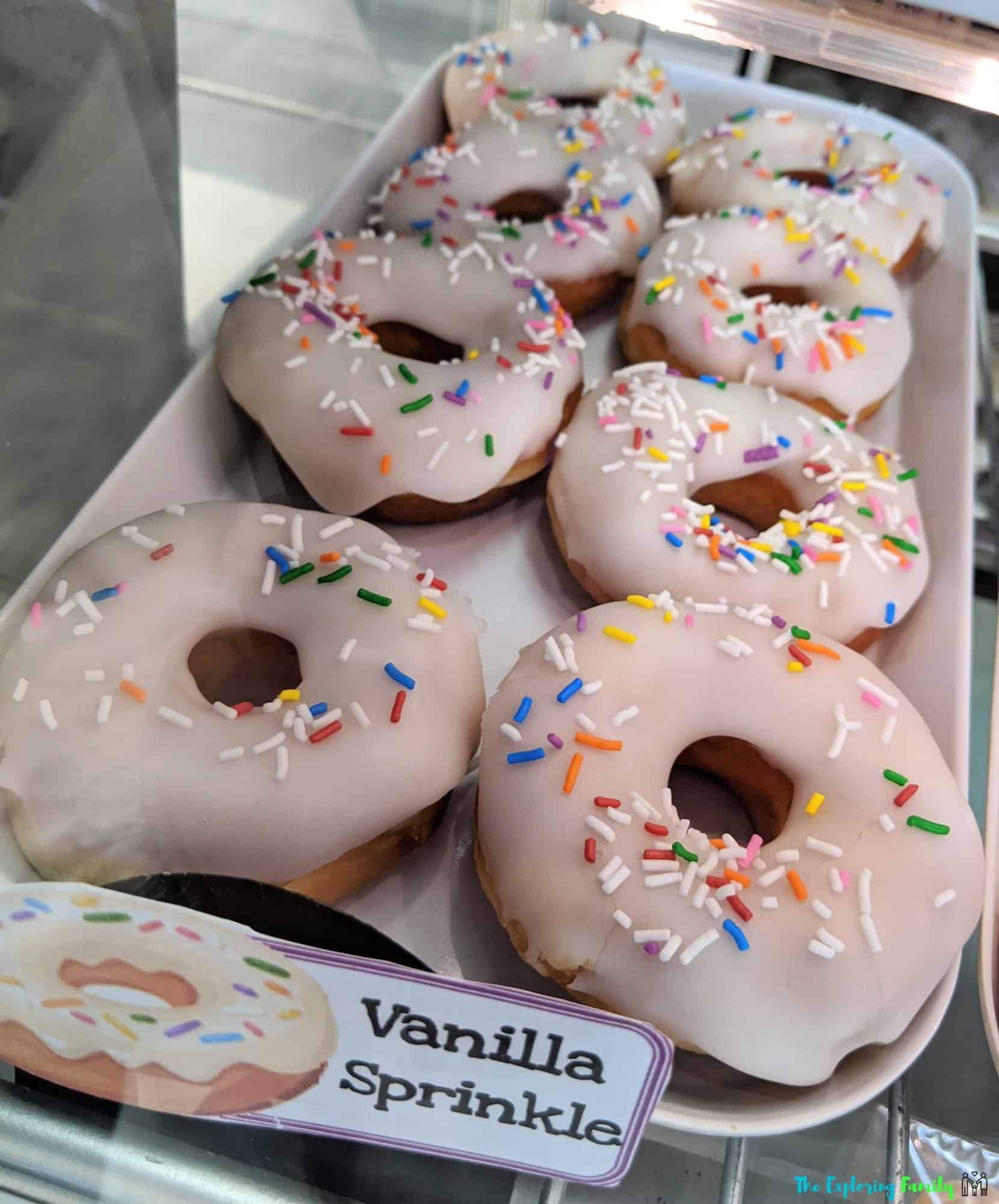 If you would like to have some fun creating your own donuts Occassions also offers DIY donut decorating kits available that include 6 donuts, 3 icings and sprinkles.  Our kit included Chocolate, Vanilla and Strawberry icing which all tasted amazing. If you want deliciousness delivered right to your door you can also find them on UberEats.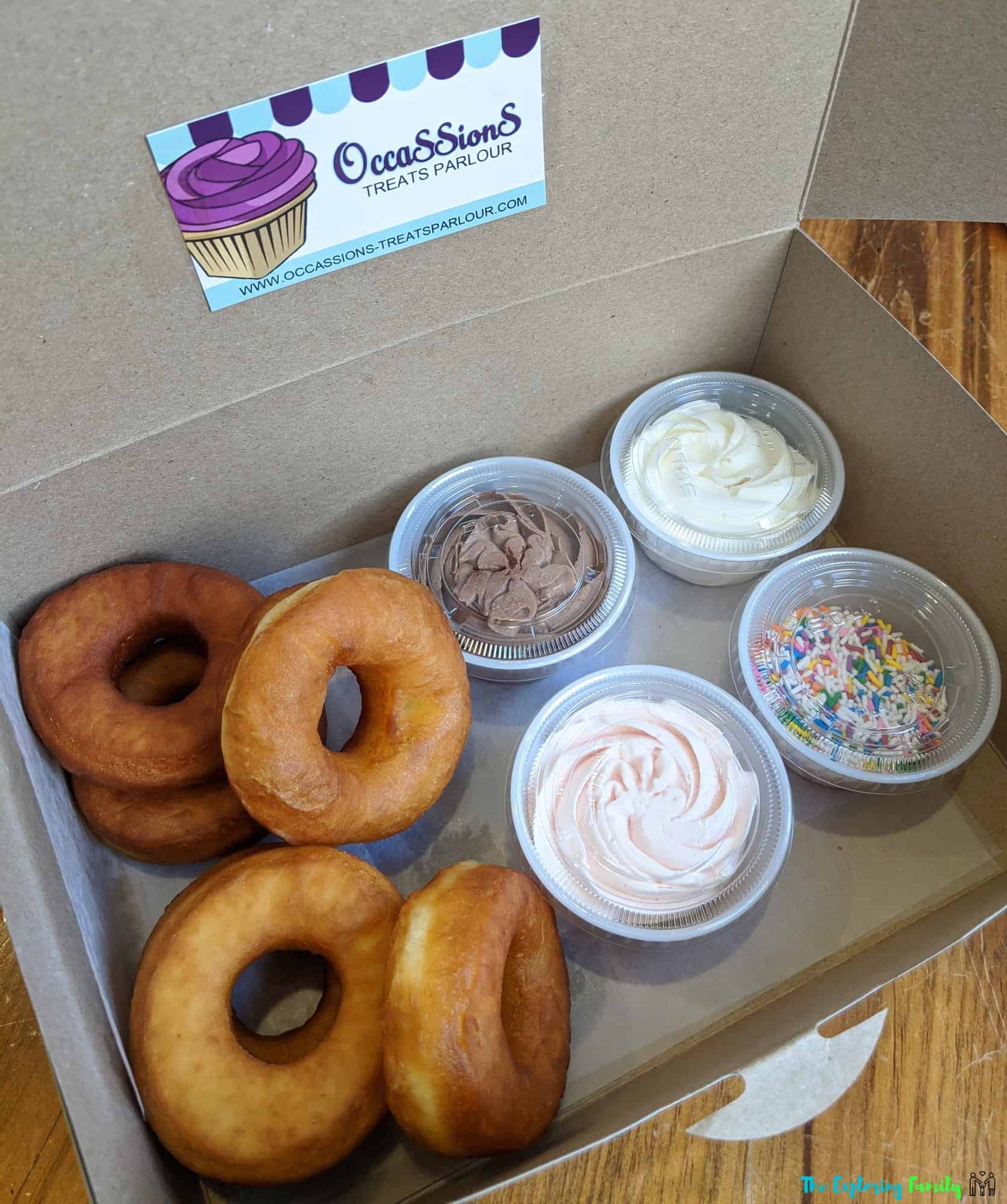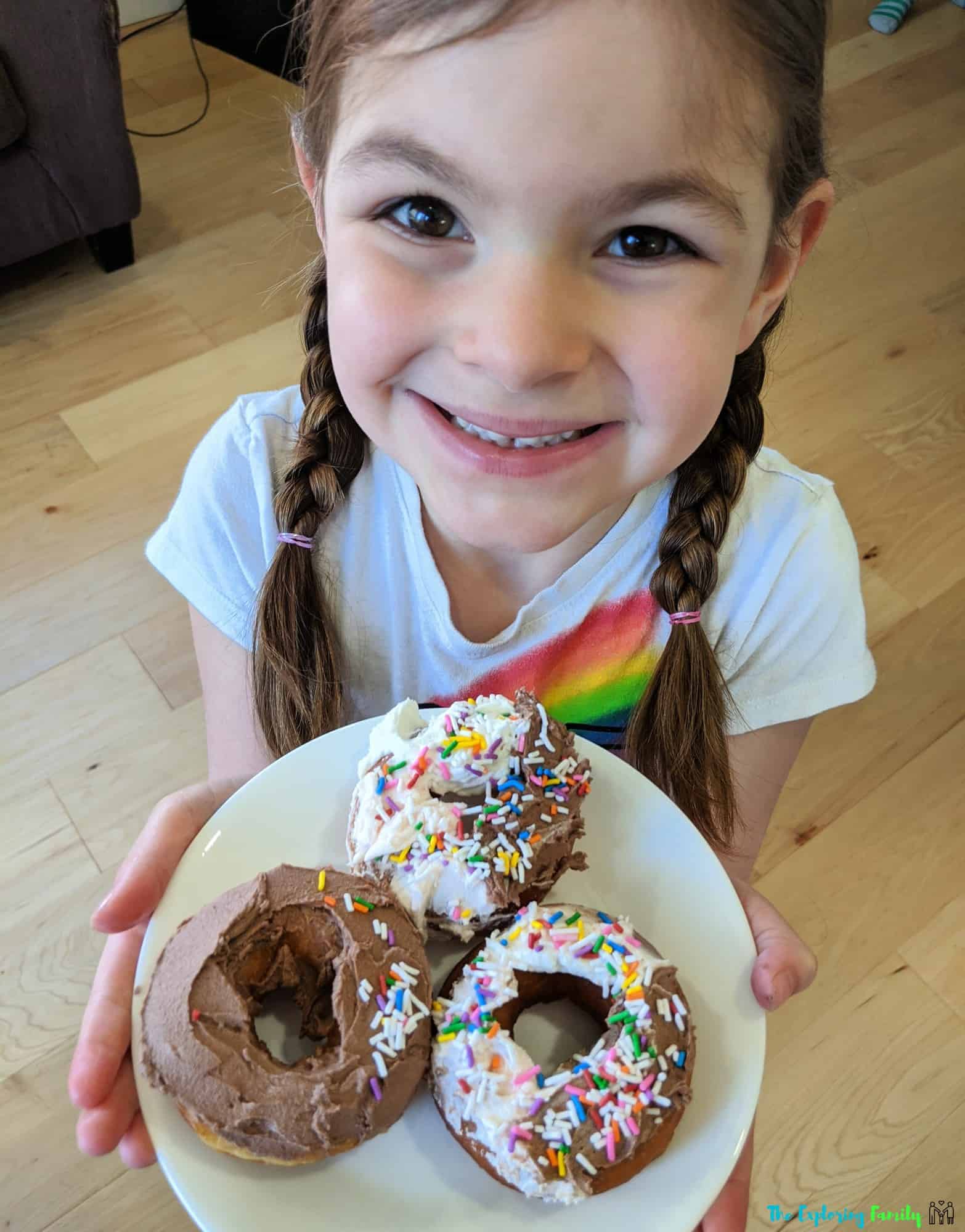 Macaronz
43 Queen Street East Brampton – Don't let the name fool you, this Pastry Shoppe has a lot more to offer then just delicious macarons. Love chocolate dipped donuts, then the assorted box of mini donuts is for you.  Topping options include Kit Kat, Aero, Reese peanut butter cup, Pretzel, chocolate chip and more.  They are available in pre-set boxes of 12 or individually to enjoy.  Love cake and donuts?  Why not check out the Mini Donut Cake or Mini Donut topped cupcakes.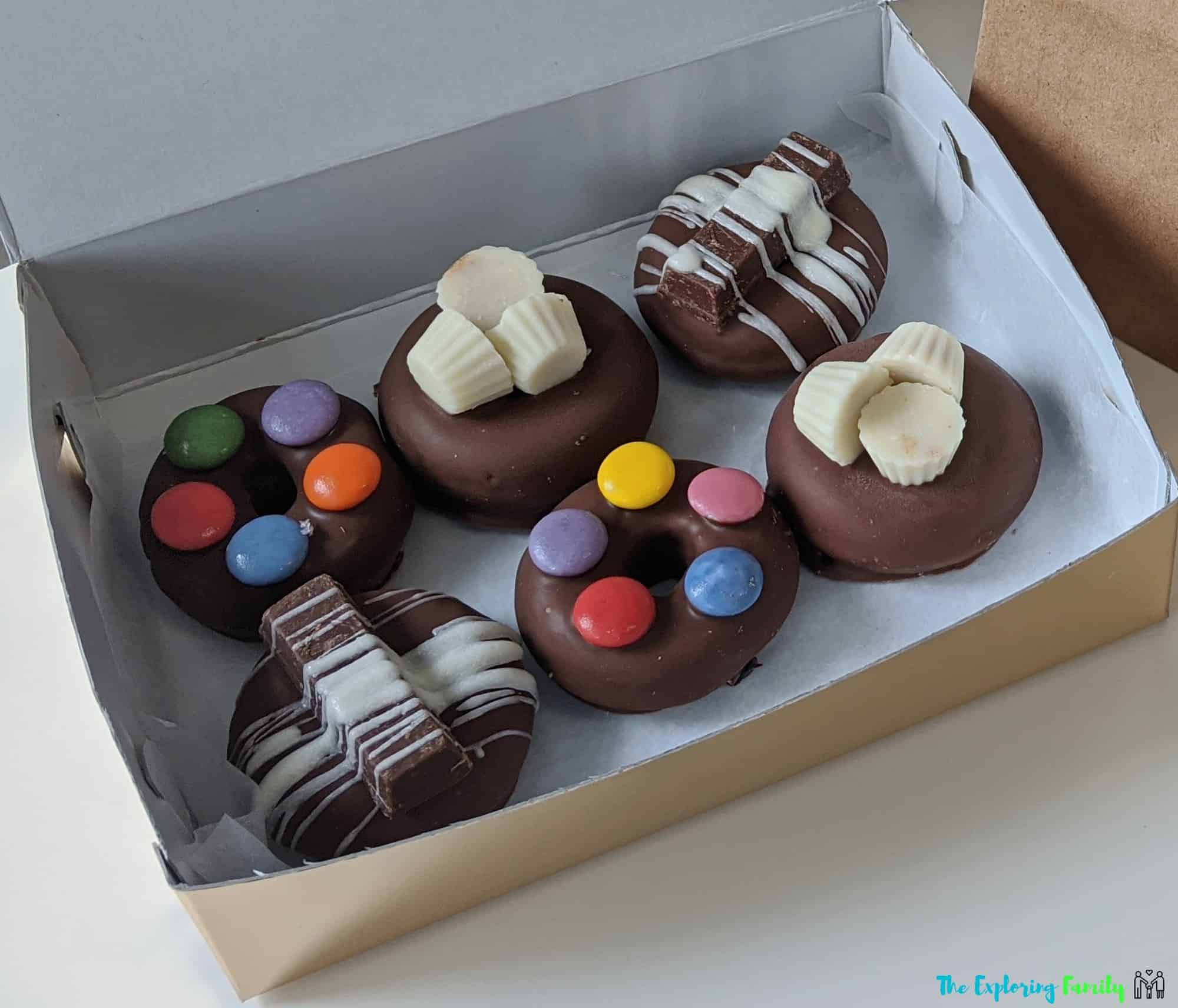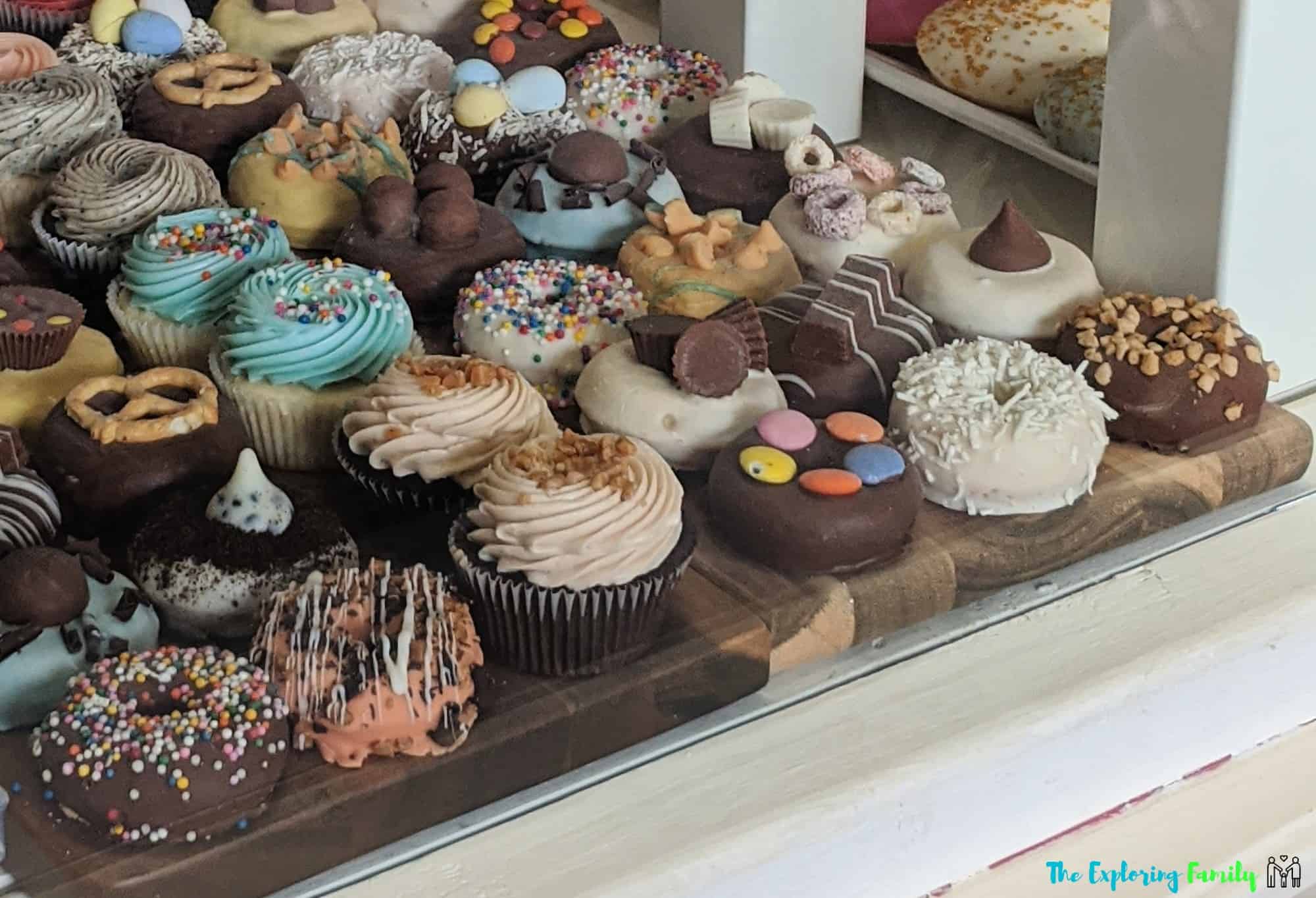 Country Style
Country Style 176 Main St S. at Hwy10 & Nanwood Brampton (in the Brampton Mall Plaza) – You might be thinking Country Style, really?  Yep this Country Style location is nestled beside Esso in the Brampton Mall Plaza and people in the neighbourhood of Peel Village rave about the fresh and delicious donuts that are made with pride at this location.  They offer a variety of regular and "fancy" donuts for you to enjoy including Boston Cream, Hawaiian, sour cream glazed (my favourite!), apple fritter, French Cruller, and sugar twist.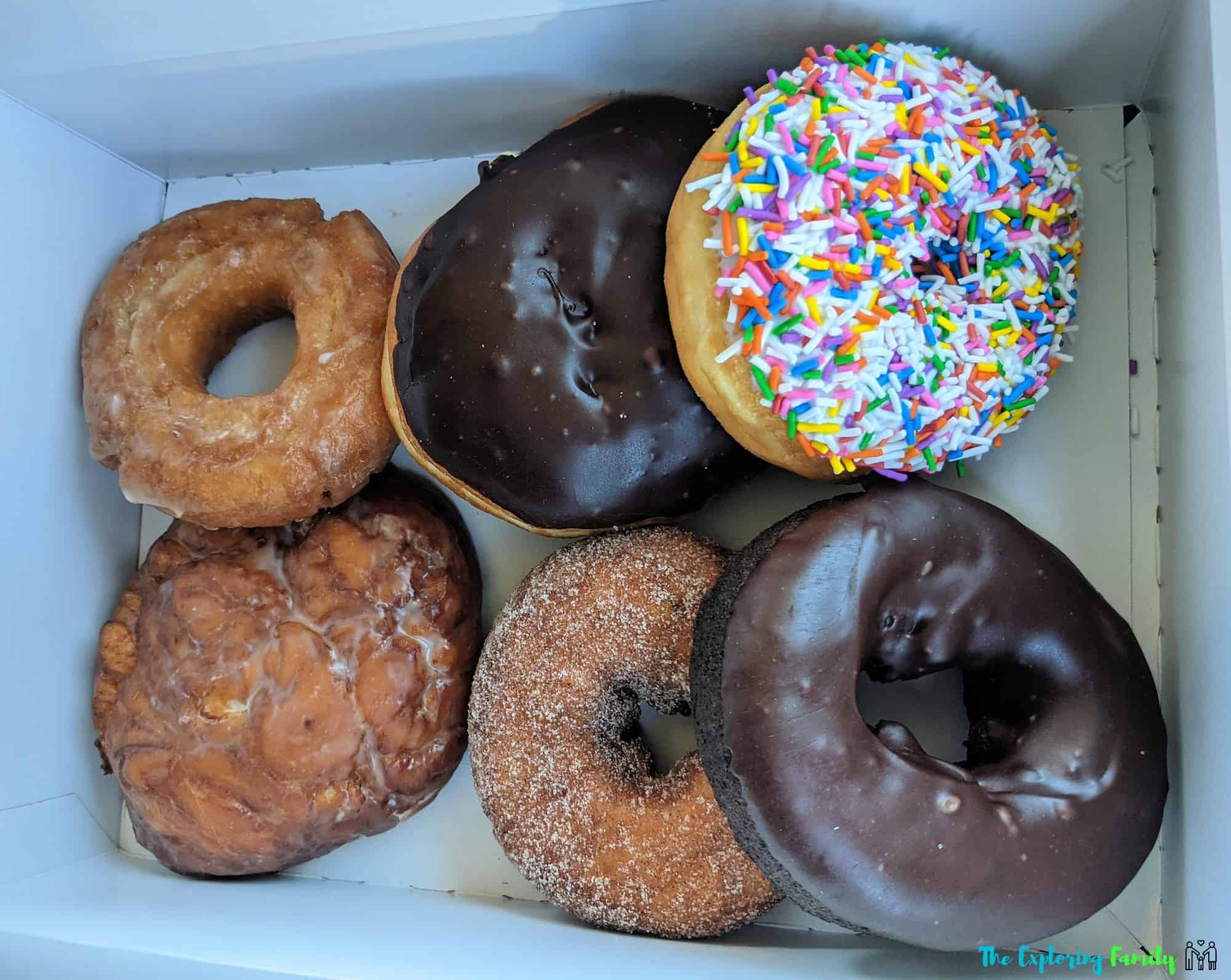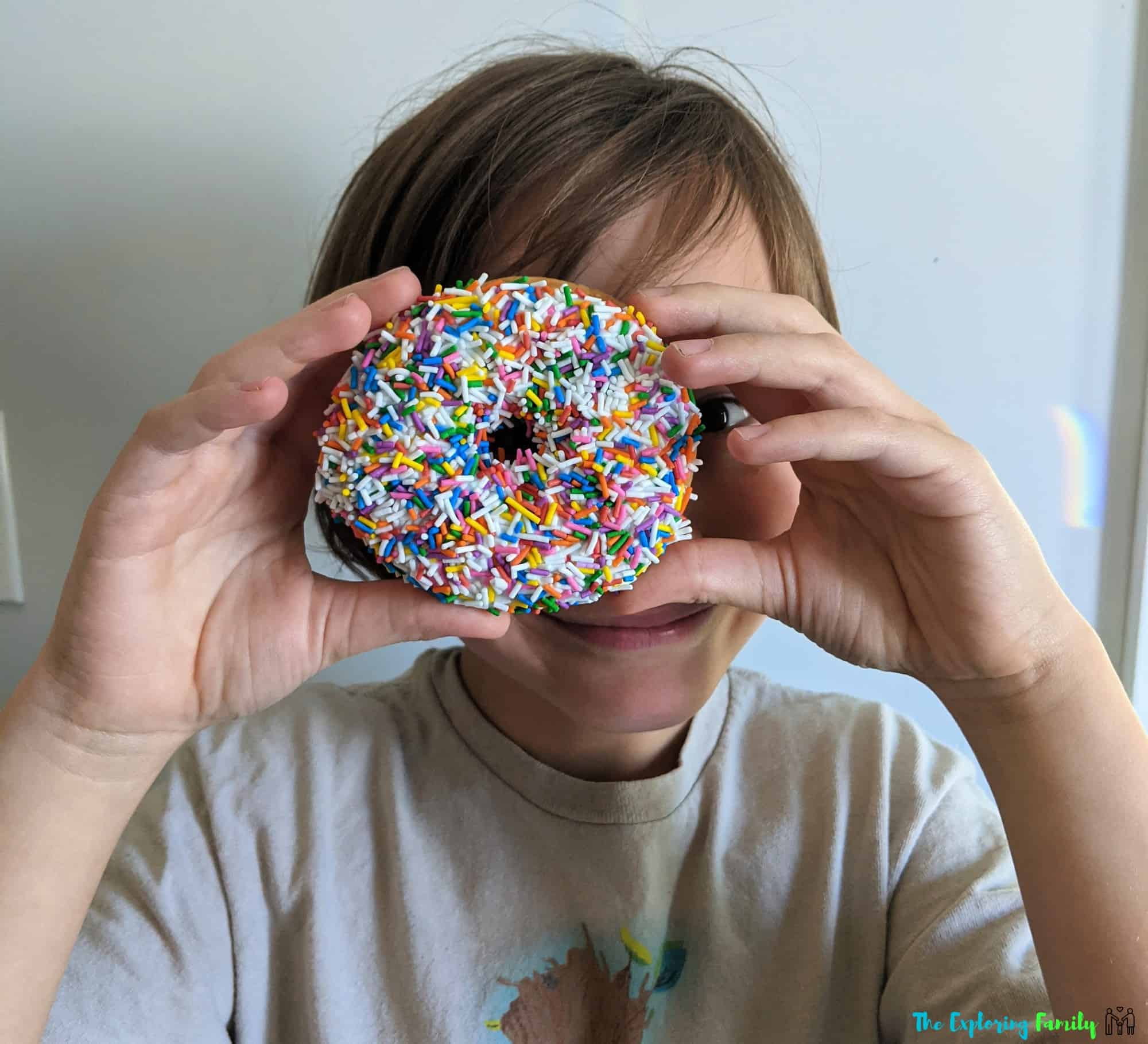 Downey's Farm
13682 Heart Lake Road Caledon, ON L7C 2J5 – Two words… Pumpkin Donuts!  These moist donuts are made fresh daily at Downey's Farm.  They are fried and then coated in sugar, then you can buy them individually, half-dozen or dozen.  It is worth the drive to Downey's not only for the donuts but also for all the other activities they offer including fruit picking, kids play area, pumpkin patch and more.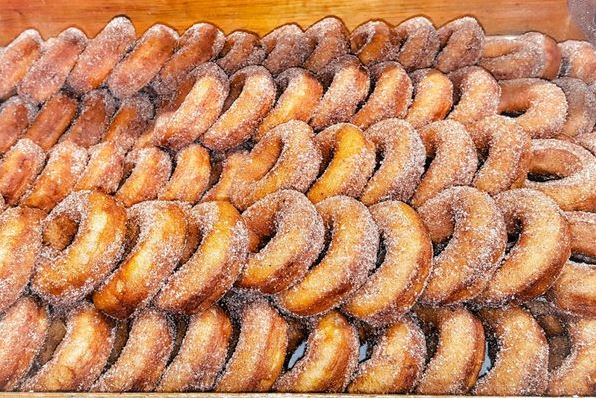 Nova Grill & Bakery
131 Main Street North Brampton – This Portuguese restaurant and bakery will be your one stop shop for dinner and dessert.  You can pick pick up your chicken, potatoes, and rice for your main dish and grab some bakery treats for dessert.  The selection of treats include tarts, custards and donuts.
Euromax Foods
With 2 locations in Brampton (190 Bovaird Dr., W. Unit 59 and 20 Polonia Ave, Unit 101) and one in Mississauga you have lots of opportunities to stop in at EuroMax Foods and enjoy a polish donut.  They are deep fried and filled with a different options of sweet fillings including raspberry, custard, plum or rose.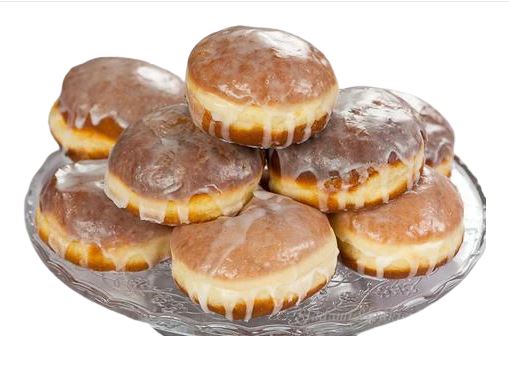 The Bakeways
Looking for home baker who makes donuts and other treats? Then The Bakeways will have what you are looking for. From muffins, cakes, pastries and donuts they have it all.  Just remember to order well ahead of time as this is not a storefront.

Epic Donuts in and near Brampton
Joughnut Doughnuts
5915 Atlantic Dr. Unit #1 Mississauga – Located just by the airport, and currently available for pick up on Saturday only these 100% vegan donuts are sure to impress.  With flavours like cookie monster, blueberry lemon, peanut butter chocolate, vanilla galaxy, and The Dunkaroo these donuts are designed to be an epic dessert.  Each week a tasters box of 6 donuts is available for pre-order.  Pop over to their website to see what flavours are available this week.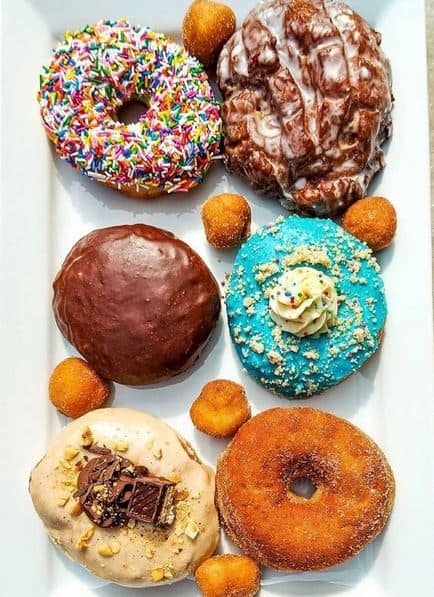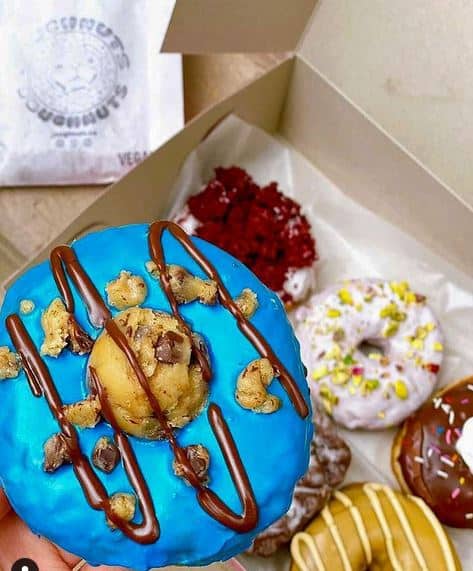 Caledon Roots
15 Allan Drive, Unit 14 Bolton – This Market and Bakery focus on locally source products and fresh made bakery items including gourmet donuts which are made fresh daily.  Maple Bacon Donuts?  Don't mind if I do!  They also have special nights with funnel cakes available.  Check out their website for details.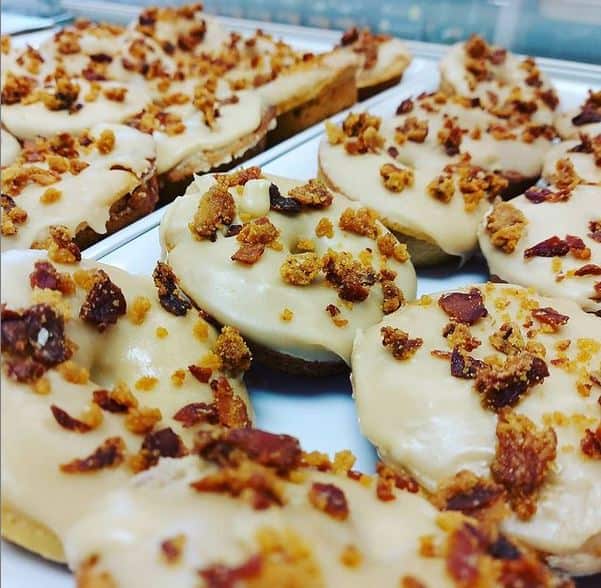 Whimsy Street Treats
90 Main Street South Georgetown – While not located in Brampton, if you take a look at the menu at Whimsy Street Treats you will see why it is worth the drive.  Donut flavours include Oreo N' Cream, Popcorn Party Mix, Caramel Latte and more.
If you have made it to the end I bet you are craving donuts by now.  So get out and visit a local donut shop to try their creations.  And don't say I didn't warn you about just how tasty they are!  If you have more to add to the list of the best donuts in Brampton be sure to let us know.
Want to stay in the know with all things local?  Don't forget to join our locally focus Facebook group:  Peel Parents Resource – Open to any parents in Peel and Halton Region
Can you help make this article better?
If you have noticed an error, have additional information or would like to share a comment you can:
E-mail us at info@thexploringfamily.com
Find us on Facebook: The Exploring Family
Find us on Instagram: @The.Exploring.Family