Downeys Farm Brampton is a fabulous place to visit for family fun, farm animals, fruit and apple picking, and more. The fun activities that Downey's Farm Market has to offer are seemingly endless.
In addition to having some of the best fruit and apple picking Ontario has to offer, Downeys farm also hosts several events throughout the year. This makes it the perfect place to visit in Brampton throughout the year for some family fun and excitement. Downey's is one of the best local farms to visit in the Greater Toronto Area!
Where is Downey's Farm Brampton?
13682 Heart Lake Rd, Brampton, Ontario L7C 2J5 – Support your local growers located right in our own backyard! Downey's Farm is located on the Brampton/Caledon border, making it a fabulous place to visit with your family this year. 
Downeys Farm Activities and Attractions
Family Fun, Farm animals, Fruit picking, Farm Play area and more! These are just some of the fun activities that Downeys Farm offers for families. Downeys Farm Market is open to the public in addition to hosting birthday parties, school tours, and camp field trips.
Festivals and Events
Downey's hosts many major Festivals throughout the year including EasterFest, Strawberry Festival, Pumpkin Fest, and Lunch with Santa to celebrate all the major holidays and growing seasons!
Downey's Farm Market specializes in family fun, creating memories, and local produce and products! Downey's offers many different activities: fruit picking strawberries/raspberries/apples, a brand new corn maze adventure, a farmyard play area, and more. Visit the winery or market for goodies to take home that would make the perfect gift.
Fruit Picking & More
Thumper and I have enjoyed fruit picking at Downey's farm in Brampton each season, so much so that we bought a Season Pass for the 2019 Season. Downey's Farm Bakery is always serving freshly baked bread, delicious pies, and tasty treats, and Downey's Farmers Market also sells fresh produce. The signature pumpkin doughnuts are made daily and are the perfect treat for Thanksgiving or any other family event. Downey's farm is the perfect place to escape for a full day of outdoor fun for all ages!
When is Downeys Farm Open? What is the Cost of Admission to Downey's Farm?
Downey's Farmyard Play Area is open daily from May 4th until October 31st, and admission ranges from about $10 (weekdays) and $15 (weekends), and children under 2 are FREE! Downey's market is open 9-5 pm daily and the play area is 10-5 pm daily. This is only one of the Local Brampton Activities that we have experienced that is fun for kids!
Fun Things to do at Downeys Farm in Brampton
There are several different activities that you can participate in at Downeys Farm. This is a great place to pick your own fruits and more. Visit and take part in some of the best Apple Picking Near Brampton and Mississauga.
Fruit Picking at Downeys Farm
There are several different fruits that you can pick at Downeys Farm in Brampton. Whether you choose to pick apples, strawberries, raspberries or all three, you are sure to get some yummy fresh pick your own fruit to take home.
Apple Picking in Brampton
Apple season begins around August 25th – Runs to the End of November. Downey's farm grows 13 different varieties of apples for picking. You can either stop in and pick your own apples or visit the market and choose some pre-picked apples. Thumper and I had a great time picking apples last week, we picked Mcintosh and Gala apples… and plan to make some baby food with it.
What You Need to Know Apple Picking at Downeys Farm Market
Apple Picking Takes Place End of August to November.
Hours: Downeys Farm is open every day of the week during the season but does have different hours for each day. Open daily 10 am to 5:30 pm
Bags: Complimentary plastic and reusable cloth bags will be provided upon arrival. All bags are heavy-duty and will hold approximately 8 kg (20 lbs) of your choice of apples.
Entrance Fee: There is no entrance fee to enter the orchard, however, we do ask that a minimum of $5.00 of apples be picked per person. If the minimum per person is not picked the difference will be charged at checkout.
Pick-Your-Own Price: Fill your bag to the top and it's yours for $29. If you don't quite make it to full then it's $1.70/lb. Bring the bag back for future picks and save $1.00
Types of Apples: Ginger gold, Mcintosh, Cortland, Gala, Honey Crisp, Empire, and many more… check the apple harvest schedule to know what variety is currently available.
Can I bring a stroller into the orchard? Yes, strollers are allowed in the orchard, and they also provide wagons if you prefer. I choose to baby wear and have my hands free to pick the apples.
Can I take a stroller on the wagon ride? No, you can't unfortunately.
What to Make With Your Downeys Pick Your Own Apples
Raspberry and Strawberry Picking at Downeys Farm in Brampton
Thumper and I checked out the strawberry picking in June and had a blast even though it was a disgustingly hot day. I used the baby carrier and carried her through the field to pick a full basket, I enjoyed eating some of them that day but since Thumper wasn't eating solids yet at that point I froze a bag in the freezer which she recently tried and loved, makes me wish I had picked more.
We love finding the best places to go Raspberry and Strawberry Picking in Brampton.
What You Need to Know About Strawberry and Raspberry Picking at Downeys Farm in Brampton
Strawberry Picking Season takes place in June, followed by Raspberry Picking Season in July.
Hours: Downeys Farm is open every day of the week during the season but does have different hours for each day. STRAWBERRIES: Monday to Friday: 7:30am – 7pm, Saturday & Sunday: 7:00am – 3:00pm
RASPBERRIES: Monday – Friday 8:00am – 4:30pm, Saturday & Sunday 8:00am – 3:30pm
Bags: For picking containers for strawberries or raspberries, Downeys will provide clean fruit baskets for picking. Please note, we do not allow picking into bags.
Entrance Fee: The Raspberry minimum Picking Fee is $5.00 per person and For Strawberry Picking, a minimum Picking Fee of $6.00 per person is charged before entering the patch. This picking fee is taken off the price of raspberries and strawberries when you cash out.
Prices:
Strawberries: 2 litre basket $12, 4 litre basket $24, and 6 litre basket $36. You must purchase a minimum of $6.00.
Raspberries: 1 quart basket for $7.50, and 2 quart basket for $15. You must purchase a minimum of $7.50.
Downey's Farm has two strawberry fields: one located at Downey's Farm Market and one across the street at Downey's Strawberry & Apple Farm. Watch for directional signs when entering the farm to let you know which field is open.
What to Make With Your Downeys Pick Your Own Strawberries
Corn Maze at Downeys' Farm Market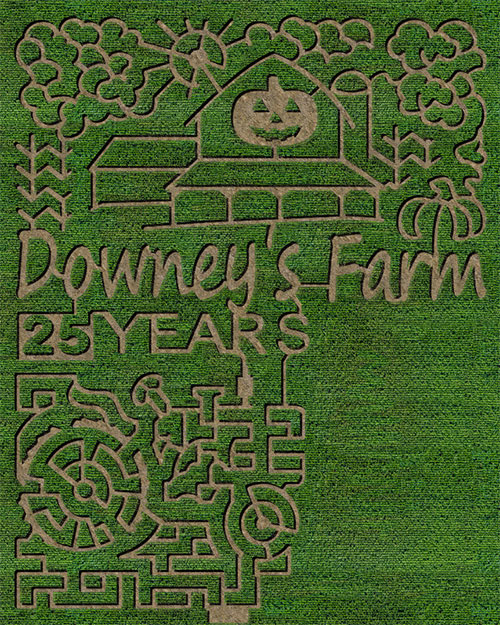 Brand New August 2018, Downey's is celebrating their 25th anniversary and has created a corn maze to represent the 25 years in operation. The corn maze is included in admission and is 10km of twists and trails. Games to play in the maze: (Descriptions taken from Downey's website)
One of the Farm Animals stole Farmer Joe's pie! Search the maze for the Animal who stole Farmer Joe's pie while learning about animal tracks in the process. It is a tactile game that adds to the fun of the maze while allowing them the thrill of solving a mystery. Allow approximately 45 minutes to complete the maze.
Corn you find all 12 Corny Characters? Play on your mobile device. Find a couple just for fun, or take the Ultimate Challenge and attempt all 12.
Farm Yard Play Area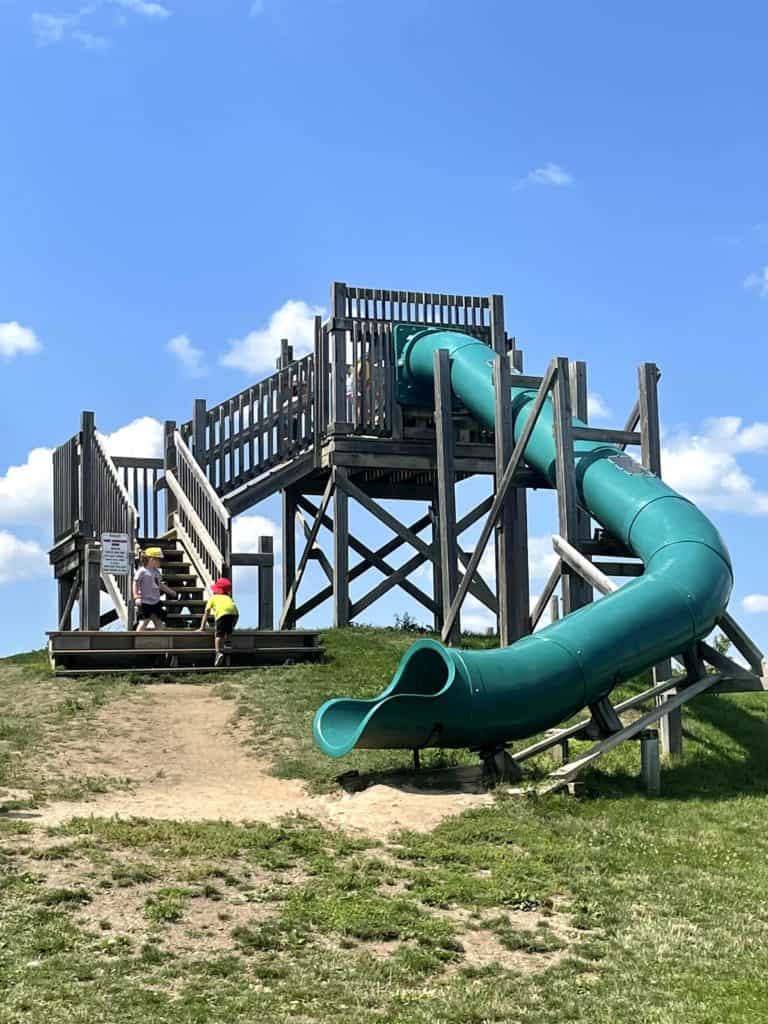 Spend some time outside in the fresh farm air at Downeys Farm in Brampton as there are activities to entertain everyone young and old. Downey's Farmyard Play Area is an exciting place made just for kids! The Play Area has a tractor tire sandbox, a trike track and pedal cart track where the race to the finish is based on your need for speed! Jumping Pillows are a blast. Take a wagon ride around the farm then come nose to nose with one of our farm animals. Downey's Farmyard Play Area is an exciting place for kids and offers open air fun as everything is OUTDOORS!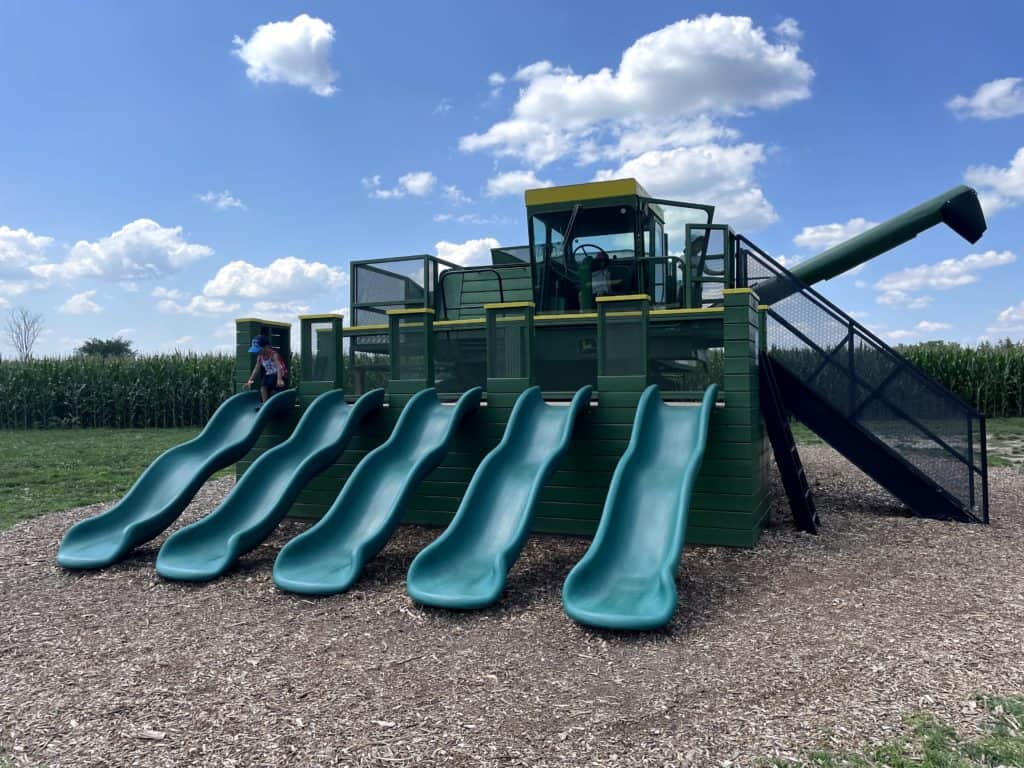 The Play Area is open daily from June 11 to October 31st, from 10 a.m. to 5 p.m. Last admission is 4 pm. Tickets must be pre-purchased for your time & date of visit. Walk up admission not guaranteed.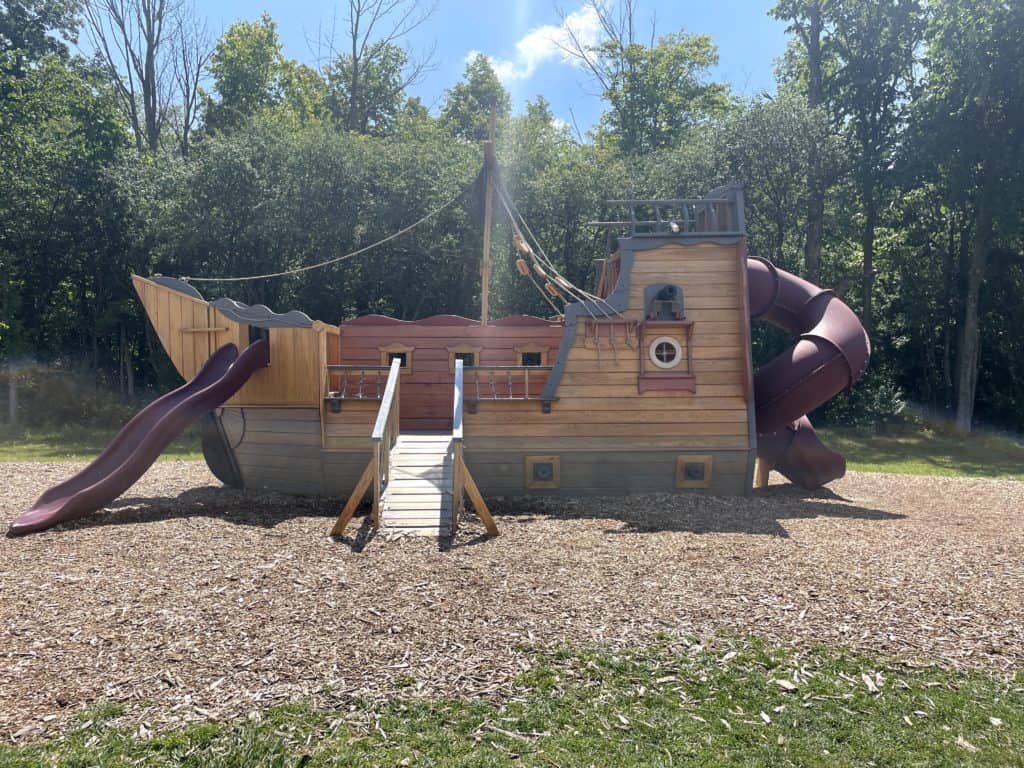 Take a scenic wagon ride as it runs 4 times daily

(11:30 am

, 1:30 pm, 3:30 pm, 4:15 pm

).

Stop by the Kritter Koral and visit with the goats, sheep, rabbits, chickens, and cows.

Goat Mountain: Climb your way to the top and enjoy the 40ft slide on the way down!

Spiderweb: Crawl your way around the spider web.

Trike Track: Pedal around the twisty track and see who makes it back first.

Wooden Play Structures (Monster Truck, Pirate Ship, Train)

Jumping Pillows

Cow Patty Mini Putt

Giant Sandbox

Pirate's Cove

Bee Line Zipline

Tire Pyramid

Corn Bins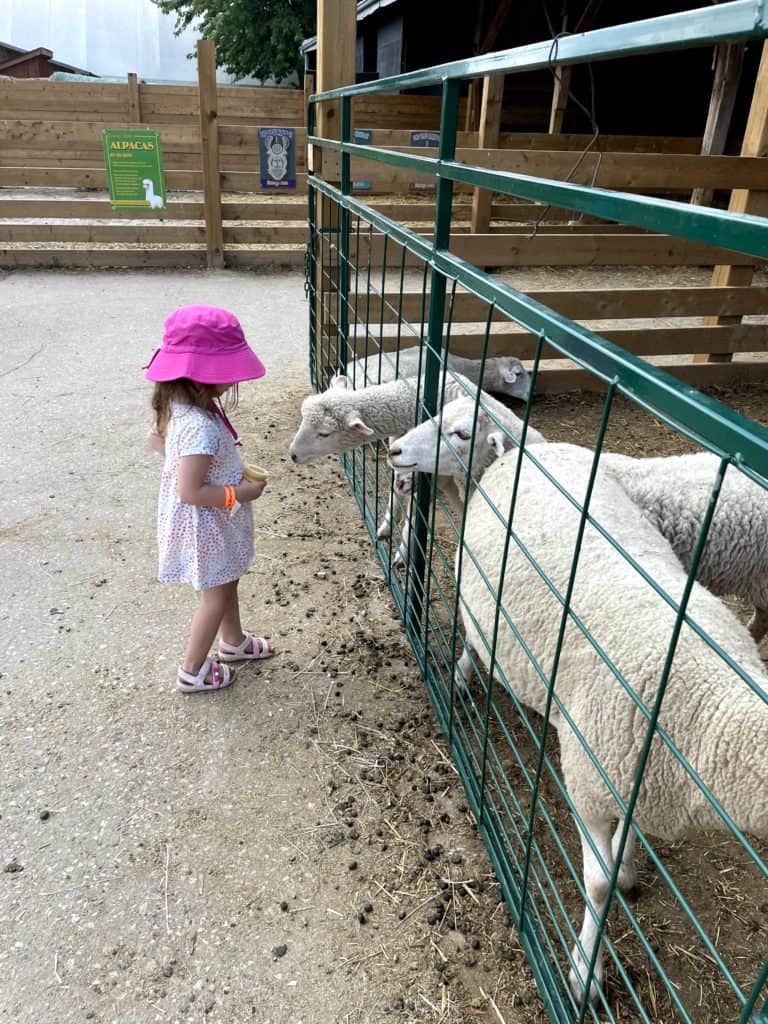 Special Events at Downey's Farm
Pumpkin Fest
Pumpkin Fest at Downeys is always a blast. Check out their thousands of Pumpkins of all shapes and sizes and participate in one of the many fun activities.
Activities During Pumpkin Fest
Boo Barn
Wagon Rides
Live Entertainment
Farm Animals
Straw Jump
Puppet Shows
Duck Races
8 Acre Corn Maze
Hop it Horses
Jumping Pillows
Trike Track
Pedal Cart Track
Goat Mountain Slide
& More.
Visit Downey's Website to purchase tickets.
Christmas at the Farm
Downey's Farm Presents: Christmas at the Farm
Downey's Farm in Brampton creates the holiday magic with Christmas at the Farm as Santa travels from the North Pole to Downey's Farm from Late November until Late December each year.
In 2021, Santa and Santa's Helpers dressed very warmly as the entire event was outside, and was very enjoyable as long as you came prepared and dressed for the weather. To view all of the different areas took about an hour, however, you are welcome to stay in the Play area for as long as you like.
We visited from about 1:30-3:30 pm and then stopped at Downey's Farm Market for a treat to take home, as no visit to Downey's is complete without the pumpkin donuts.
What Does Christmas at the Farm Include?
A visit with Christmas at the Farm includes:
Wagon Ride: They have created an awesome soundtrack that goes with the Wagon ride that tells the kids Santa's sleigh dropped different items and they have to search for them along the wagon ride as they watch the field go by. Look out for chocolate chips, presents, reindeer, and much more along the route. It was a fun 10-minute ride that my daughter enjoyed.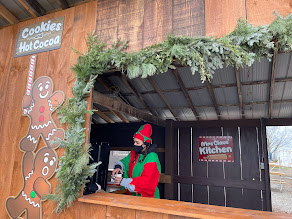 Hot Chocolate & Cookie: Visit the Elves who are serving Mrs. Claus' famous chocolate chip cookies and hot cocoa and then head to the fire to enjoy and warm up.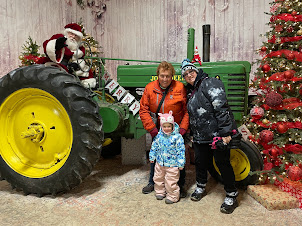 Visit with Santa: Santa was riding a 7ft high John Deer tractor which was quite the sight. Santa also gave each child a small gift – a painting set.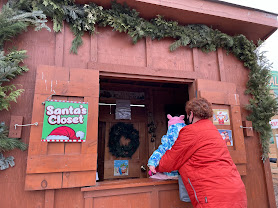 See the Elves Workshop, Reindeer House, Santa's Closet, Reindeer Flight Academy, and take your picture in Christmas scenes around the farm: Enjoy visiting all of these huts and playing the I Spy game in each one to find certain items. Use a Stamp to mark off each place on your map – collect all 6 and turn it in at the Downeys Market to receive reindeer food for your lawn on Christmas Eve. There were also fun snowman games like Guess the Snowman and Snowman Search in the play yard that we also enjoyed.
Visit the Farm Animals: visit the lambs, goats, and alpacas that are allowed to be outside in the winter.
Easter Fest
Easter Fest runs in April and provides hours of entertainment for kids of all ages.
Dates:
Sat, April 1, 2023
Sun, April 2, 2023
Fri, April 7, 2023
Sat, April 8, 2023
Sun, April 9, 2023
Activities During EasterFest
Egg Hunt
Visit with the Easter Bunny
Easter Bunny Wagon Ride
Magic Show
Farmyard Fun Playground
Puppet Show
Baby Animals
Easter Craft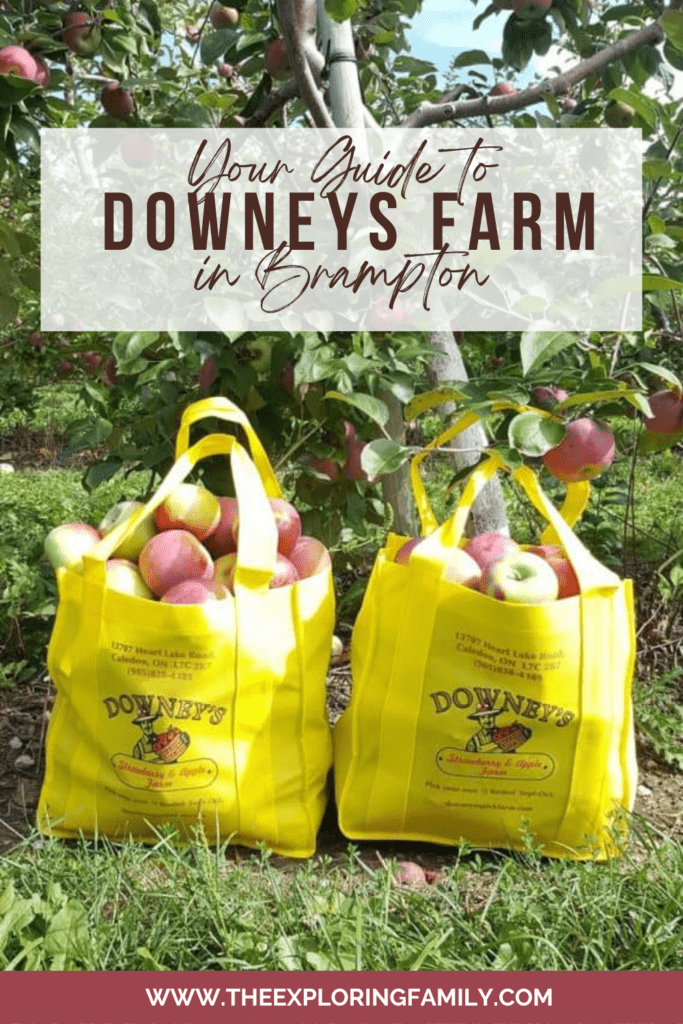 Why Should I buy a Seasons Pass to Downeys Farm?
Want to spend lots of time OUTDOORS with the kids and have lots of different activities to do? Your family will love Downey's Farm in Brampton so it makes simple sense to buy a SEASON PASS! Downey's Farm offers affordable entertainment for the whole family, by simply buying a Seasons Pass.
Visit more than 3 times and make back your money! The Season pass is a great option for small children if you want multiple short visits, or busy families who can only visit for a couple of hours, or families that love to enjoy the outdoors and get some exercise. Valid from May – October!
You may also be interested in:
Want to stay in the know with all things local? Don't forget to join our locally focus Facebook group: Peel Parents Resource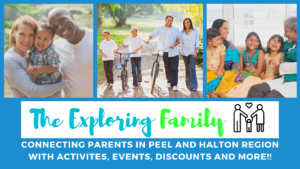 Fresh Air Fun with Baby – Beyond the Backyard Fence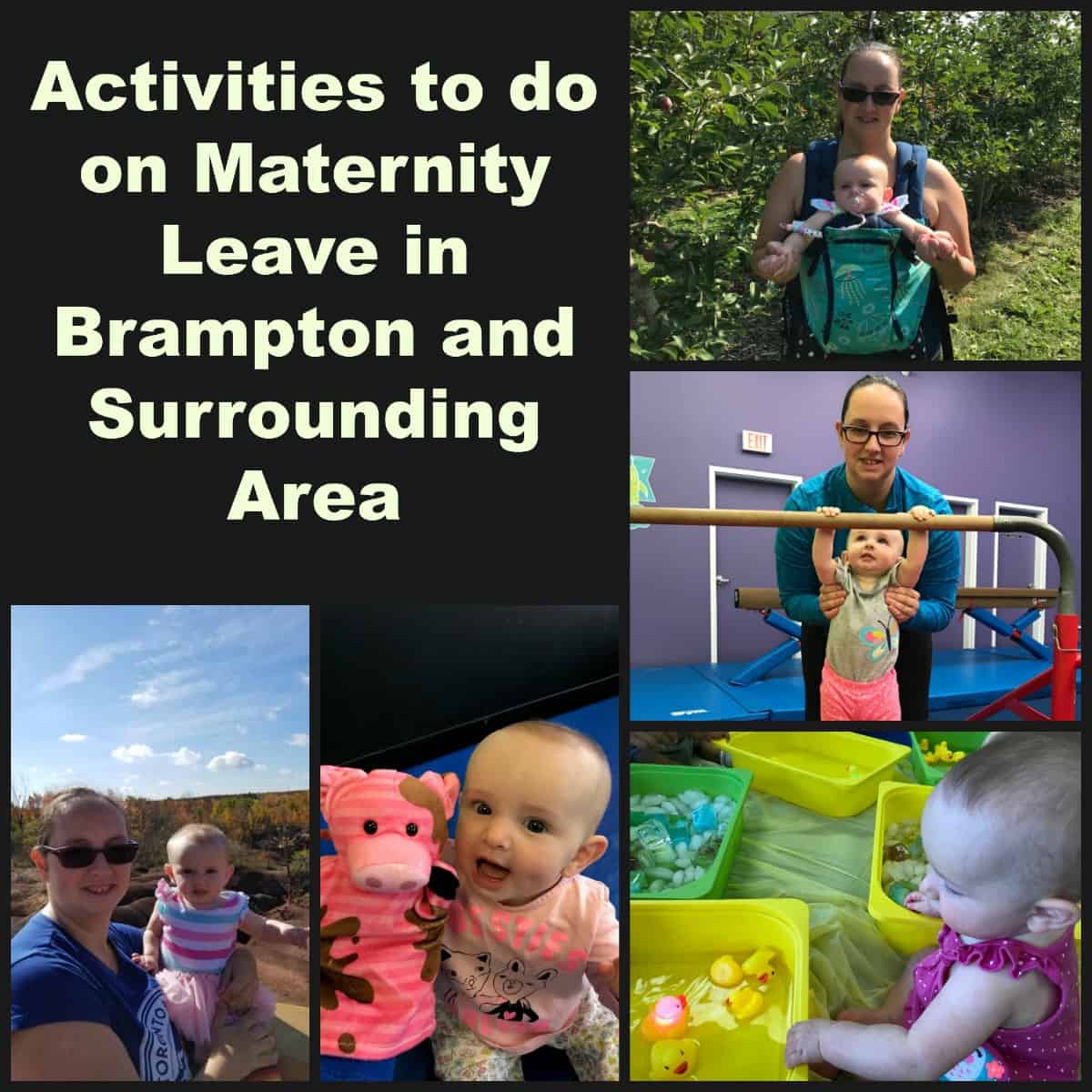 Can you help make this article better?
If you have noticed an error, have additional information, or would like to share a comment you can:
E-mail us at info@thexploringfamily.com
Find us on Facebook: The Exploring Family
Find us on Instagram: @The.Exploring.Family