Looking for something fun to do with the "littles" this weekend? Chinguacousy Park is the largest park in Brampton, located in the Bramalea section. Ching Park is over 100 acres in size and offers a full day of family entertainment. Ching Park means "Young Pine River" and was named after Donald M Gordon who was instrumental in bringing recreation programming to Brampton.

Chinguacousy Park offers outdoor entertainment for all seasons for all ages, and is the Best Park in Brampton. In the spring/summer there are multiple playgrounds, water activities, a petting zoo,a train ride, skate park, a tropical garden to explore and much more. Once the weather cools in the fall you can still checkout the two awesome playgrounds, and take a stroll around the park and enjoy the scenery. In the winter, they transform the splash pad into an outdoor skating rink for Bramptonians to enjoy!
Chinguacousy Park can keep the whole family busy for the entire day as there is so much to do! Some activities are seasonal and the summer activities run daily from Canada Day to Labour Day! Ching park is a 100 acre park located at 9050 Bramalea Rd, Brampton, ON L6S 6G7, full of activities to explore and entertain the whole family.
Activities for all Seasons at Chinguacousy Park – Things to do at Chinguacousy Park
Chinguacousy Park Summer Attractions:
The park offers many activities to keep you entertained such as the mini train ride, carousel, mini golf, skateboard park or paddle boats.

Some of these activities continue to run in the fall only on weekends including mini golf, petting zoo, pony rides and train. For updated times check the schedule here.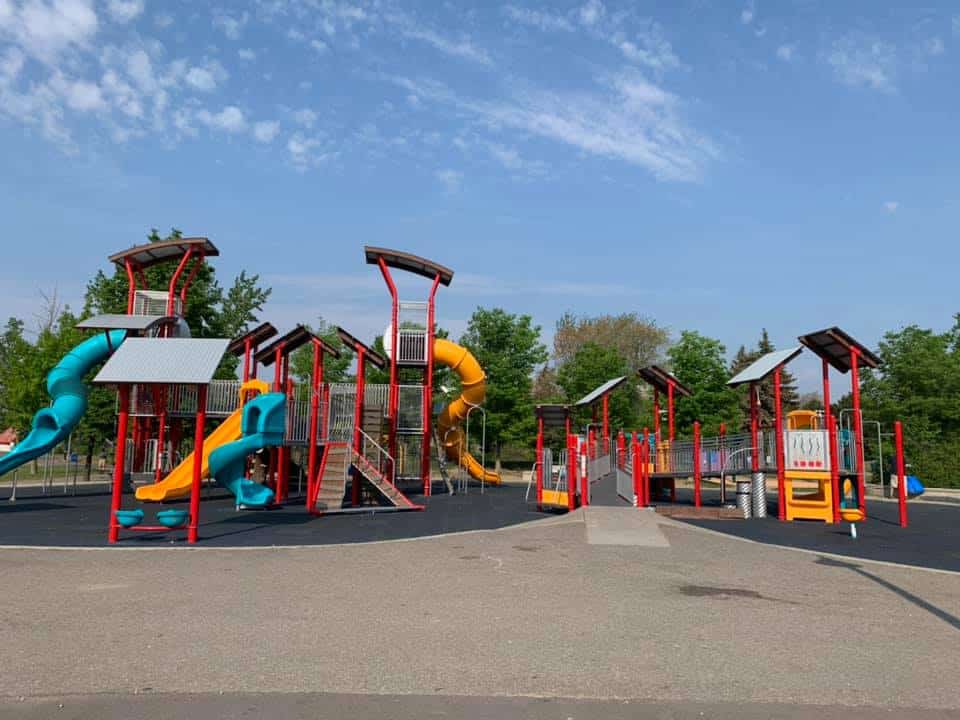 Chinguacousy Park Playgrounds
If you have a child that is the active type with energy to burn, then check out one of the two playgrounds the two playgrounds located in Chinguacousy Park. One playground is located near the boathouse, and the other is a short walk across the bridge located near the concession stand.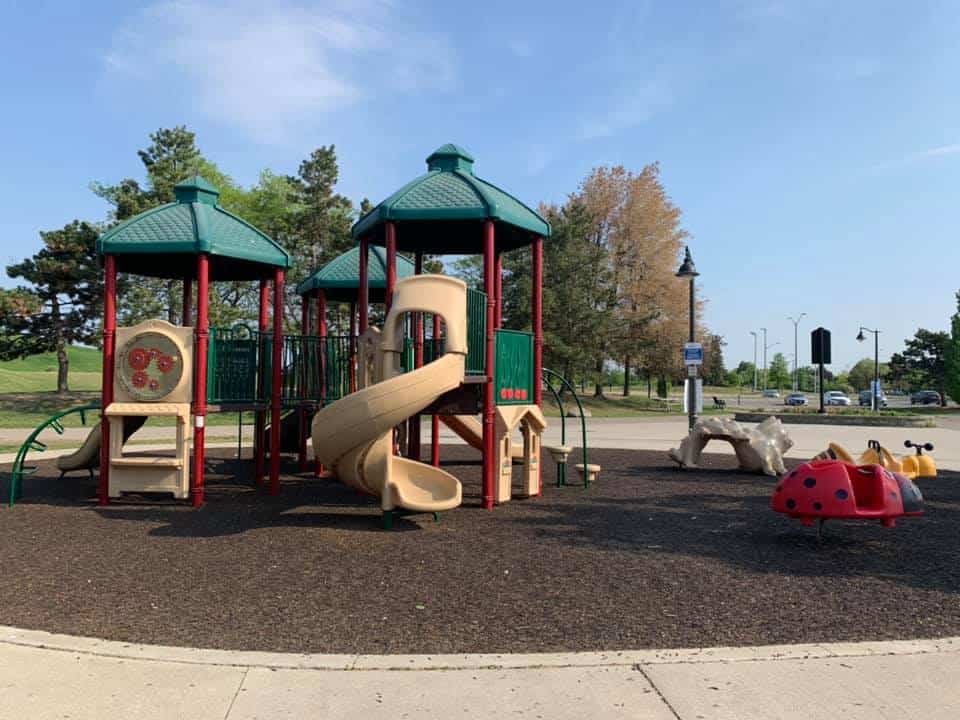 The park located near the concession stand is much bigger in size but is also geared to older children in my opinion as the slides are much larger and require some climbing skill to reach the top. The playground located near the boat house is perfect for toddlers and preschools as it is much smaller in height.
Splash Pads in Brampton: Chinguacousy Park
If you have a water lover then the park offers multiple options to get wet and cool down. For the babies, I would suggest the wadding pool as the water is a bit warmer and the babies can simply splash and play. For the older kids there is quite a big splash pad that has many different sprays, and the feature that I like is that their is a canopy that offers some shade. Find our Full Guide to Outdoor Pools in Brampton and Missisauga, and Splashpads in Brampton.
Chinguacousy Park Petting Zoo
If you are interested in animals then you can either visit the petting zoo area, take a stroll by the pond, or even enjoy a pony ride. The Pony rides and petting zoo are open 12-5pm daily in the summer. While animals located inside the barn known as the Mini Moo Crew are available to visit from 12-8pm daily. All the activities are very affordable as the petting zoo is only $1.00, while pony rides are $3.65.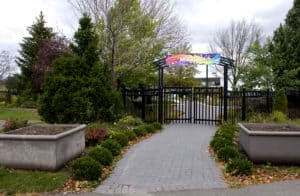 Chinguacousy Park Mini Golf
Featuring Brampton's only outdoor mini golf course.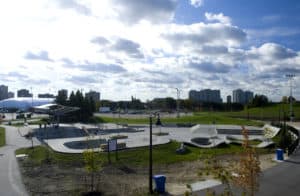 Chinguacousy Park Skate Park
Chinguacousy Skatepark is an interactive BMX/Skatepark that incude signature elements such as "pretzel rollers", "flying saucer" and an iconic architectural shade structure that provides a visual landmark and creates a unique identity. This is a unique Brampton skatepark was created by Land Inc as it is the first park in Ontario to identify signature elements in terms of difficulty using similar signs to a ski-slope.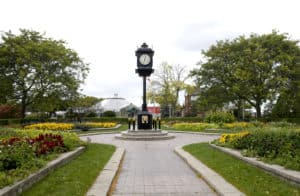 Chinguacousy Park Trails
If you would like to simply take a stroll or walk the dog, there are many trails located around the park to take in the sights or just simply people watch. If you are interested in plants and flowers then take a walk through the tropical garden which will remind you of paradise.
Looking to get some exercise for free while enjoying the outdoors then give the fitness circuit a try! The circuit includes both strength and aerobic exercises and features equipment such as pull up ring and bars, a glider, a rope ladder and much more. The fitness equipment is located on the west side of the park along Central Park Drive.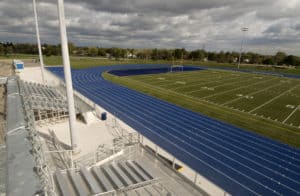 Chinguacousy Park Sports Fields: Tennis Courts, Soccer, Beach Volleyball
The park also engages the sports fans as it offers tennis courts, a full size track, soccer/football field, and beach volleyball courts.
Chinguacousy Park Winter Activities:
The park offers many activities to keep you entertained such as curling, tubing, skiing, snowboard, skating, and cross country skiing. Enjoy Canadian winter's in Brampton's best park for winter fun.

For updated times check the schedule here.
Chinguacousy Park Skating Trail
In the winter, you can spend the day skating on the splash pool that they turn into an ice rink that can hold up to 500 people. The outdoor rink flows in a canal shape allowing skaters to practice their turns while maintaining a flow of skaters. Find our Full Guide to Skating in Brampton.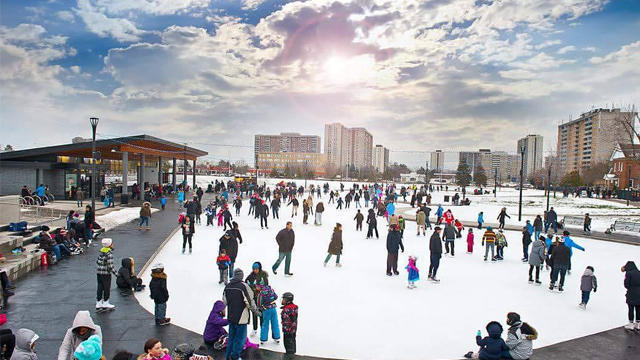 There are many seats located around the rink if you would like to just watch. The skate trail is open Monday to Sunday 10am-10pm, but is only patrolled in the evenings after 4pm and on the weekends. Thursday and Friday evenings skates and helmets are available for rental, as well as the weekend.
Chinguacousy Park Curling Club:
In the winter you can also visit the curling club, as they have different event days that allow you to try out curling. The facility features: Six curling sheets, Lounge & licensed bar and Change rooms & lockers.
Chinguacousy Park Skiing/Snowboarding:
Mount Chinguacousy offers Brampton residents a great small hill to learn snowboarding and skiing. Entrance to the Ski Chalet is at the corner of Central Park Drive and Bramalea Road. Open Tuesday to Friday 10-9pm, Saturdays 10-8pm, and Sundays 10-6pm for the 2022 season. Mount Chinguacousy offers registered ski and snowboard lessons, drop in ski and snowboard times, and ski and snowboard rentals.
Chinguacousy Park Tubing
If your adventurous, check out Mount Chinguacousy to try out skiing, snowboarding or tubing. The Mount Chinguacousy Ski Chalet is located at the corner of Central Park Drive and Bramalea Road in Brampton. The ski hill is open from late December until March depending on weather. Please note there is a minimum height requirement of 42″ and maximum weight of 250 lbs for the tube hill. Patrons are encouraged to bring their own helmets to use for tubing. Checkout our Full Guide to the Best Tubing in Ontario.
Map of Chinguacousy Park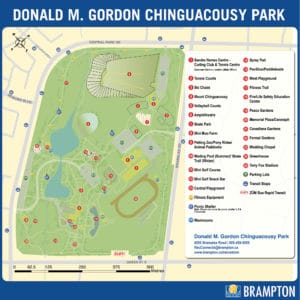 Check out these other Brampton Playgrounds:
You may also be interest in:
Fresh Air Fun with Baby – Beyond the Backyard Fence
Interested in things to do with kids in Brampton? Come join our community of Parents: Peel Parents Resource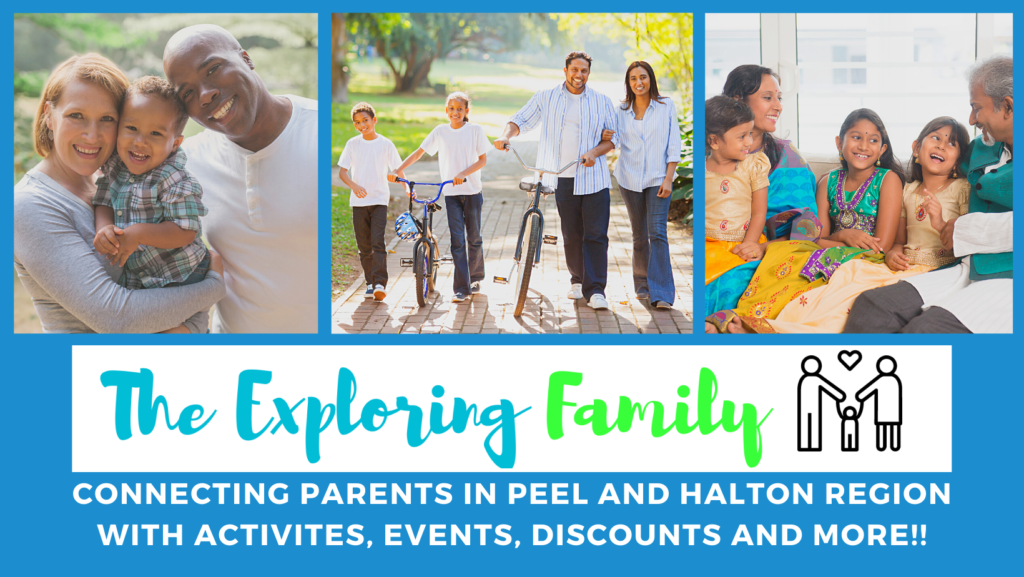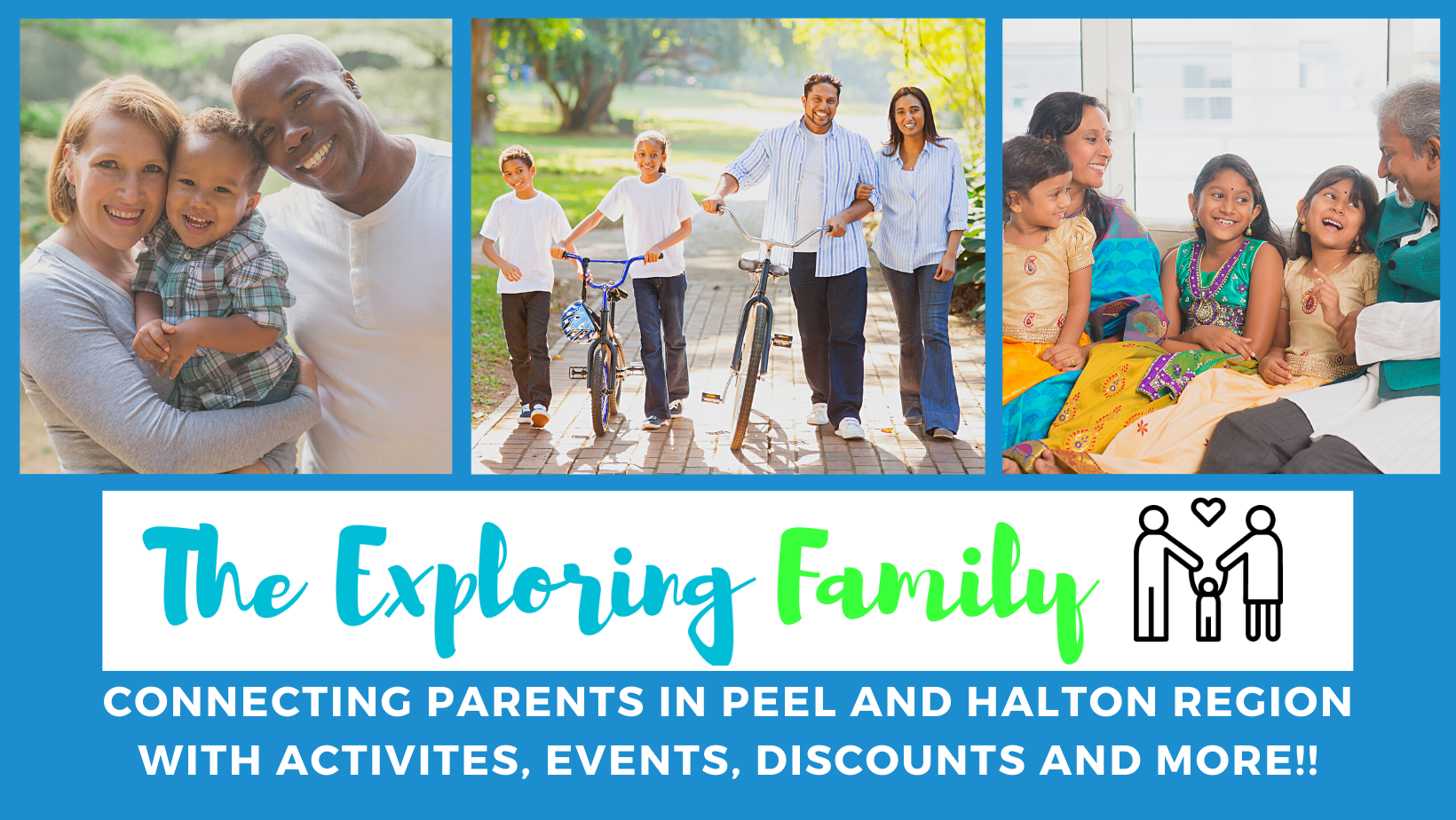 Please Note:
We do our best to ensure the information on The Exploring Family is accurate, however information and events are subject to change.
Can you help make this article better?
If you have noticed an error, have additional information or would like to share a comment you can:
E-mail us at info@thexploringfamily.com
Find us on Facebook: The Exploring Family
Find us on Instagram: The.Exploring.Family