Canadian culture has some very specific icon images and maple syrup is one of them. Every year in March, you will find a variety of locations hosting Maple Syrup Farms and Festivals. Maple Syrup has been part of Canadian culture as Canada produces over 85% of the world's Maple Syrup as it is produced in Ontario, Quebec, New Brunswick, Nova Scotia and Prince Edward Island. Maple syrup is Canada's favourite pancake topper, so why not celebrate with a Sugar Bush visit this season.
Maple products are so engrained in Canadian culture that our flag features the Red Maple leaf in the Centre. The Maple tree is an important part of our Canadian landscape as we have forests full of red, black and sugar maples that mixed with the right temperature creates a large supply of maple syrup that can be tapped from the trees.
Did you know that a Maple Syrup Farm is known as a Sugar Bush? Sap is tapped from the Maple trees and boiled in the Sugar Shack so it was nicknamed the Sugar Bush. Maple Season runs from Early March to Mid April in Ontario and can be a great outdoor family experience.
Why visit a Maple Syrup Farm or Sugar Bush?
Learn all about the process of creating maple syrup and how it transforms into sweet maple syrup that we use on our pancakes. You will enjoy a hike through the forest, watching maple trees become tapped, enjoy maple syrup on pancakes and other maple treats and much more!
Map of Maple Syrup Farms and Sugar Bushes Near Me
Maple Syrup Farms and Sugar Bushes Near Mississauga
***All descriptions were taken from event websites for accuracy purposes.
The annual City of Mississauga Maple Syrup Festival – Maple Magic – hosted at Bradley Museum, will take place this year over two weekends in March. Enjoy a variety of maple-themed activities for all ages, and learn more about the history and creation of maple syrup. Activities include: Maple Exhibit and Gift Shop at the Anchorage Gallery, with products supplied by Ontario maple syrup producer Voisin's, Syrup taste testing with pancakes at the Barn, An outdoor guided tour of the maple sap line with museum interpreters, available from 12:15 – 3:30 pm, including a Maple Candy and Taffy demo in the Bradley House, and Neon Animals light display of local wildlife by artist Talia Shewchuk.

March 12-13: Exclusive Activities: Bois Puppet Show at 1 pm and 3 pm at the Log Cabin and Learn about Indigenous maple sugaring traditions from Mark Sault of the Mississaugas of the Credit First Nation.

March 19-20: Exclusive Activities: Canadian Raptor Conservancy show at the Log Cabin, featuring live birds and Enchanted Forest craft station using black lights, located at the Log Cabin
**Proof of vaccination with QR code is required for indoor activities.
Location:
Dates: Saturday, March 12 to Sunday, March 13 from 12:00 – 4:00 pm
Saturday, March 19 to Sunday, March 20 from 12:00 – 4:00 pm
Cost: Child (0-3), (4-12):$6.25, Student (13-17):$7.25, Older Adult (55+), $7.25Adult (18+): $9.25
Family (up to 5 people): $23.00
It's the sweetest time of year at Conservation Halton! The Mountsberg sugarbush has been producing maple magic for more than 150 years and educating the public for over 40 years. The park will tap about 300 sugar maples this spring and the crystal-clear sap will be magically transformed into sweet maple syrup in the Sugar Shanty. Purchase a delicious pancake meal, maple themed sweets & treats!
The sugar bush will offer park visitors independent exploration and guided tours throughout the park during their visit to Mountsberg (Tours are require a reservation and additional fees apply)
Location: Mountsberg – 2259 Milburough Line
Dates: Mar 5th – Apr 10th
Cost:
Members: $7 /adult, $5 /senior, $4 /child and Children 4 and under free
Non- Members: $12 /adult, $10 /senior, $8.50 /child 5-14 and Children 4 and under free
All fees plus HST

Tip: Rent a Halton Conservation Pass from the Public Library to save!

Website to Book
Come out and explore Terra Cotta Conservation Area this spring at our maple syrup event: Discover Maple Syrup in the Park. Enjoy pancakes and real maple syrup, try taffy and tour our maple syrup demonstrations. Take a storybook walk with the kids and learn from our Indigenous partners. Activities include: Pancake House (additional cost), Indigenous Teachings (not available for all timeslots), Sweetwater Discovery station, Settled into Spring station, The Tool Shoppe station, The Tool Shoppe station.

Don't forget to take some maple treats home with you, available for purchase in our Park Store!

Location: 14452 Winston Churchill Blvd., Terra Cotta
Dates: March 12-20, 26, & 27 2022

Cost: Adult (age 15 – 64): $10 plus HST, Senior (age 65+): $7 plus HST, Youth (age 6 – 14): $6 plus HST, Child(age 0 – 5): Free
Come out and explore Island Lake Conservation Area this spring at our maple syrup event. Enjoy pancakes and real maple syrup, try taffy and tour our maple syrup demonstrations. Take a storybook walk with the kids and learn from our Indigenous partners.
Don't forget to take some maple treats home with you, available for purchase in our Maple Shop!
Location: 673067 Hurontario St, Orangeville
Dates: March 17-20, 26, & 27 2022

Cost: Adult (age 15 – 64): $10 plus HST, Senior (age 65+): $7 plus HST, Youth (age 6 – 14): $6 plus HST, Child (age 0 – 5): Free
Website to Book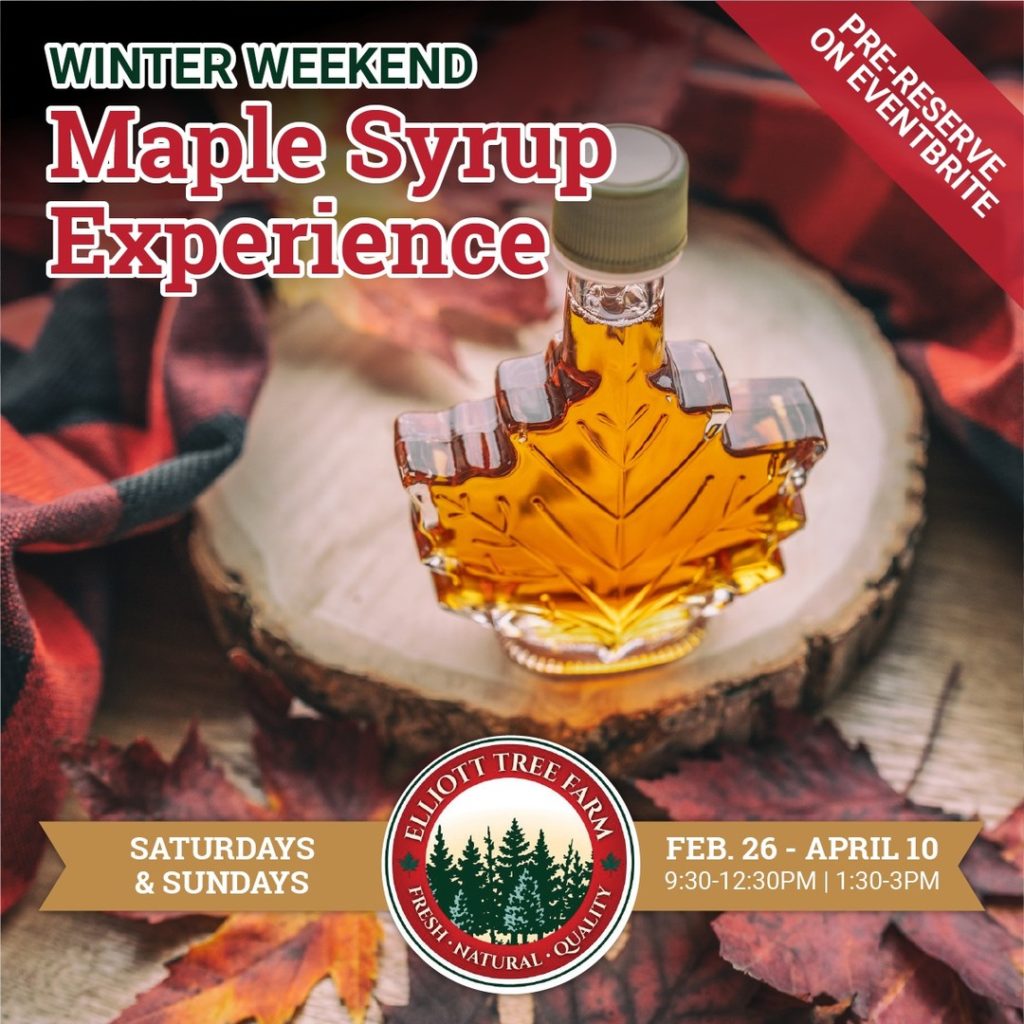 Experience at Elliott Tree Farm
Join us for our 2022 maple syrup harvest and experience the sugar bush first hand on Saturdays and Sunday's February 26 through April 10.
Includes:
Farm entrance and trail access
Free Parking
All you can eat pancakes with pure maple syrup and a side of sausage and bacon and a beverage with juice or water at the Heritage Barn after Tour
Maple Syrup Educational 1,2,3
In person view of evaporating sap to syrup
Checking sap buckets in the forest
Making maple toffee from maple syrup
Visit the horses. For health and safety, please do not touch or feed the horses*. For additional information about the horses at our farm, please visit: https://www.facebook.com/MenaCanonico.LibertyLane/
Maple sugar candy tasting
Maple Sugar trail

*Maple candy, pure maple syrup and gifts available at the Heritage Barn**Cash only at the farm
Location: Elliott Tree Farm – 9467 Erin East Garafraxa Townline, Hillsburgh, ON N0B 1Z0
Dates: February 26-27 | March 5-6 | March 12-13 | March 19-20 | March 26-27 | April 2-3 | April 9-10 9:30 am to 12 pm -or- 1 pm to 3:30 pm.
Cost: Adult Admission (13 and up) : $34.50, Youth Admission (6-12): $17.50, 5 and under: Free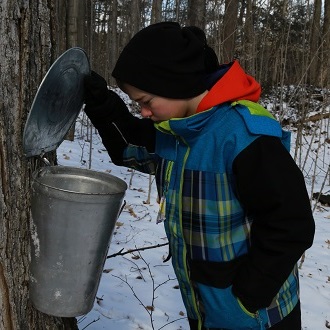 Maple Syrup at the Village
Discover the old-fashioned skills needed to take this sweet treat all the way from tree to table. Our costumed educators will "spile" the beans on maple's magic, and teach you the backwoods skills necessary for adventures in the sugarbush. Join in all manner of maple merriment, including sappy stories by a roaring fire. Acquire new skills to take on your next trek into the sugarbush, and learn the secrets of collecting sugar-maple sap. Enjoy the story of Canada's favorite sweetener at the Marvelous Maple Show, and hunt for the lost pieces of Granny Smith's secret maple recipe.
Location: Black Creek Pioneer Village
Dates: March 14-18, 2022
Cost:
General/non-members
Adult: $22.00 + HST
Child (ages 3 to 14): $18.00 + HST
Members
Adult: $16.50 + HST
Child (ages 3 to 14): $13.50 + HST per child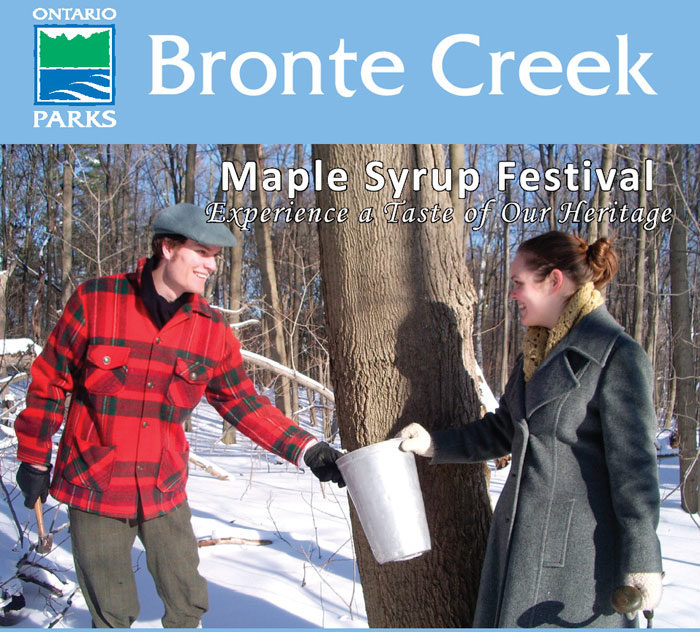 Bronte Creek Maple Syrup Festival – CLOSED FOR 2022
Fresh Ontario maple syrup begins flowing at Bronte Creek Provincial Park on the first Saturday in March when the park's annual Maple Syrup Festival gets under way. The maple syrup festivities are open to the public from 9:30am to 3:00pm every weekend in March and March Break.

Enjoy a guided tour of Maple Lane, where interpreters costumed for the 1890's demonstrate different historical ways of collecting and making maple syrup. The tour ends in the middle of Spruce Lane Farm where you can learn how to make fresh maple sugar or enjoy a stick of delicious maple taffy before visiting the various farm animals in the yard.

Visit our family activity centre where kids can have fun and play lots of exciting games. Make sure you don't miss Spruce Lane Farmhouse, a living history museum that recreates life from 1899. Be sure to browse through the maple products and souvenirs available in the Maple Gift Shop and purchase a bottle of syrup to take home. And what's a Maple Syrup Festival without a pancake meal? Hop on a wagon that will take you to the Pancake House where you can enjoy fresh, hot pancakes and sausages with pure maple syrup.

This year we have expanded our family activity centre with new games. We've also installed a new continuous evaporator so that guests can see how maple syrup is made in the modern era. Each year we strive to increase the visitor experience at the park.
Location: Bronte Creek – 1219 Burloak Drive, Oakville
Dates: Every weekend in March and the week of March Break from 9:30am – 3:00pm

Cost: Daily Vehicle Permit $18.00, Senior Permit (65+) $14.50, Disabled Permit (with proof of Ontario Disability Permit) $9.00, Bus Permit $62.50
Website to Book
Checkout the Five Must Try Treats at a Maple Syrup Festival!
Please Note:
We do our best to ensure the information on The Exploring Family is accurate, however information and events are subject to change.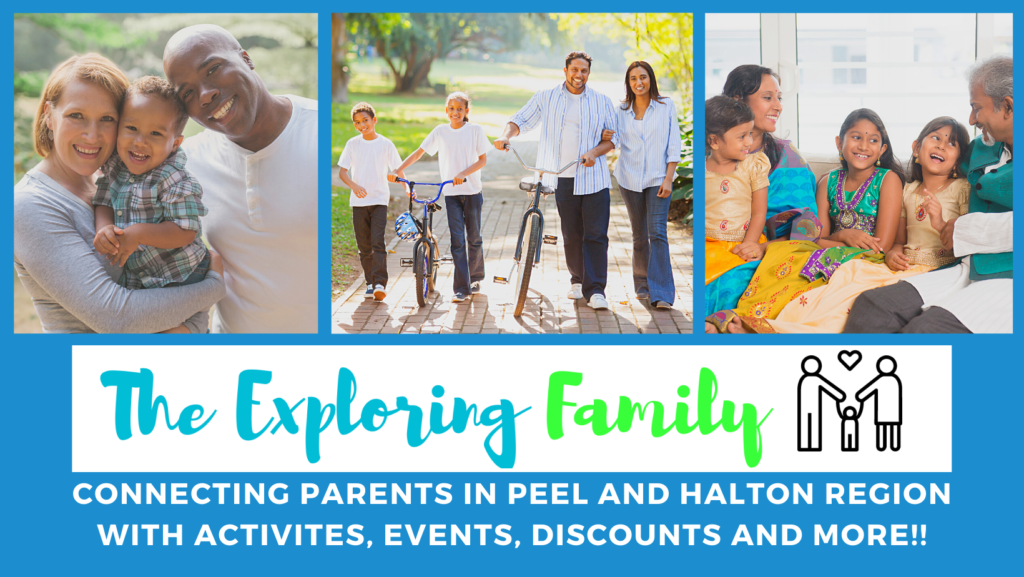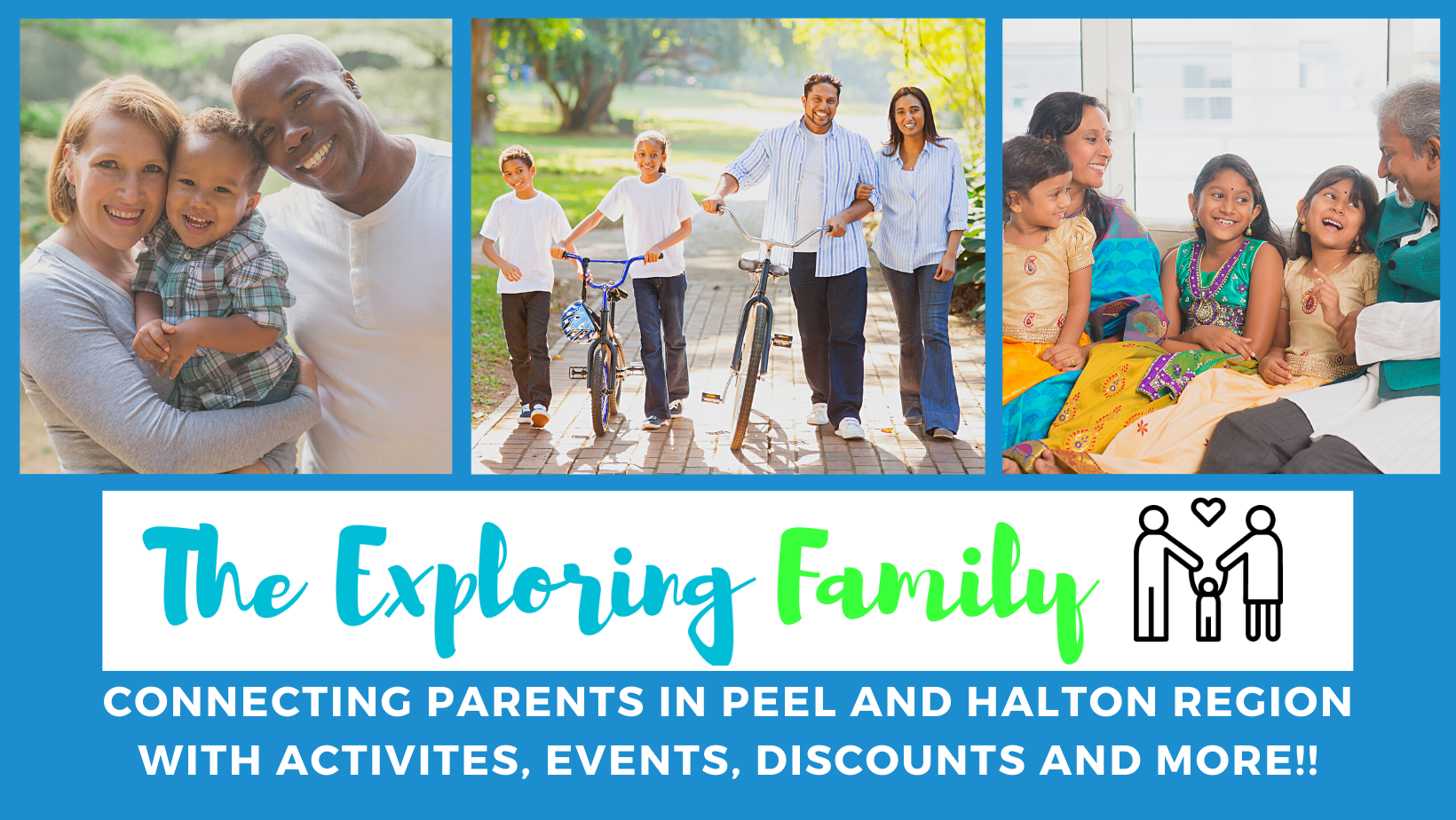 Can you help make this article better?
If you have noticed an error, have additional information or would like to share a comment you can:
E-mail us at info@thexploringfamily.com
Find us on Facebook: The Exploring Family
Find us on Instagram: @The.Exploring.Family