Breakfast has always been known as the most important meal of the day. If you are looking for the best breakfast in Milton, you are sure to find a few places that you will enjoy. Whether you are seeking simple bacon and eggs or want something on the sweeter side, Milton has plenty of breakfast spots to choose from.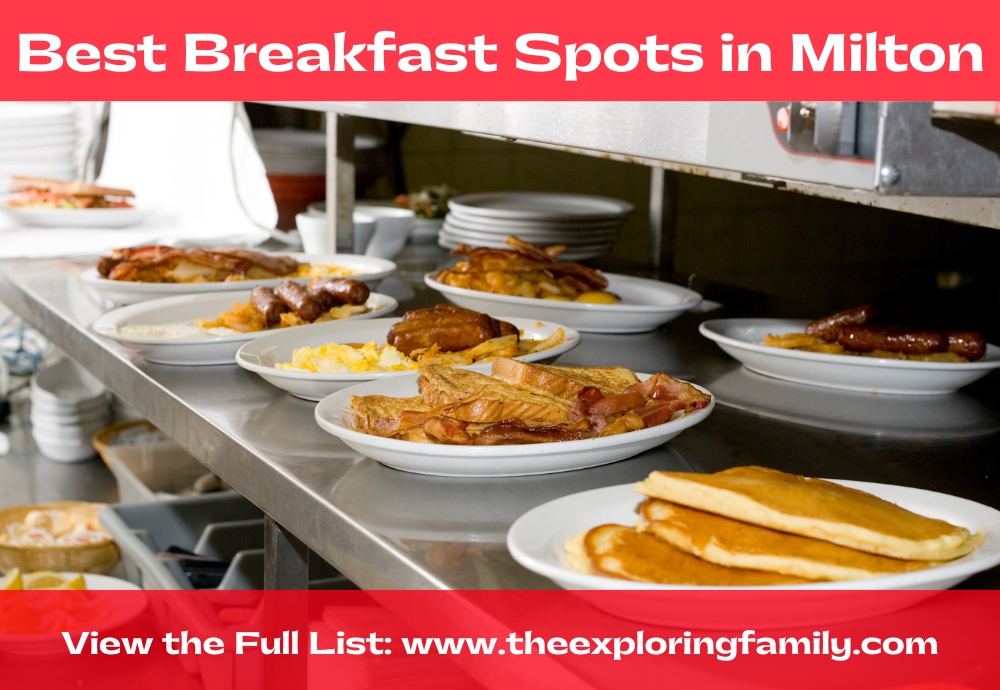 Going out for breakfast or brunch can be a great experience. Whether you choose to go for breakfast in Milton with some friends to catch up, or want to get a nice family breakfast Milton has to offer, there are several places that are offering up great breakfast options. Looking for a the Best Restaurants in Milton for lunch and dinner, we have you covered there too.
Breakfast in Milton
Click through the links to find great sports to get Breakfast in Milton.
Best Places to Get Breakfast in Milton
If you find yourself craving some delicious breakfast fare and don't know where to go, you are in the right place. There are so many great breakfast restaurants that Milton has to offer.
No matter what type of breakfast food you want to indulge in, there are several choices. From lighter fare to comfort food, these breakfast joints in Milton are serving up something for everyone.
Grill Daddy
136 Main St E, Milton, ON L9T 1N6 – Grill Daddy offers up a great breakfast menu in Milton. Perfect for the entire family, you can visit this place and get a delicious meal for breakfast or brunch.
The menu is extensive, offering items like simple plates where you can get eggs prepared as per your request, accompanied by Texas toast, delicious homefries and your choice of breakfast meats. You can also get more intricate items like several delicious skillet options, crepes, benedicts, specials, omelets, pancakes, french toast, waffles, breakfast sandwiches and more.
The kids menu also offers several selections for your little ones to choose from like the Kid's Combo that comes with pancakes, ½ waffle or french toast, and two eggs and a choice of breakfast meats served with homefries.
The atmosphere here is extremely warm and friendly, making you feel like family as soon as you walk through the door. Try the Smoked Salmon Benedict or the Strawberry Nutella Pancake Special.
Louie's Diner
466 Steeles Ave E, Milton, ON L9T 3P7 – Louie's Diner is a fantastic family restaurant in Milton perfect for a delicious breakfast. Serving up All Day Breakfast with a smile, this place is an absolute must visit for a variety of breakfast fare.
The breakfast menu at Louie's diner is rather extensive. There are so many different amazing options that are sure to fulfill your breakfast cravings. You can choose from items such as Breakfast Sandwiches, Omelettes, Pancakes, French Toast, and so much more. If you are looking for something incredibly hearty check out the Hungry Louie. It comes with 4 eggs any style with 2 sausages, 2 strips of bacon and 2 slices of ham and is always served with homefries and toast.
No matter what you choose, this is a great place to go for breakfast in Milton with your family.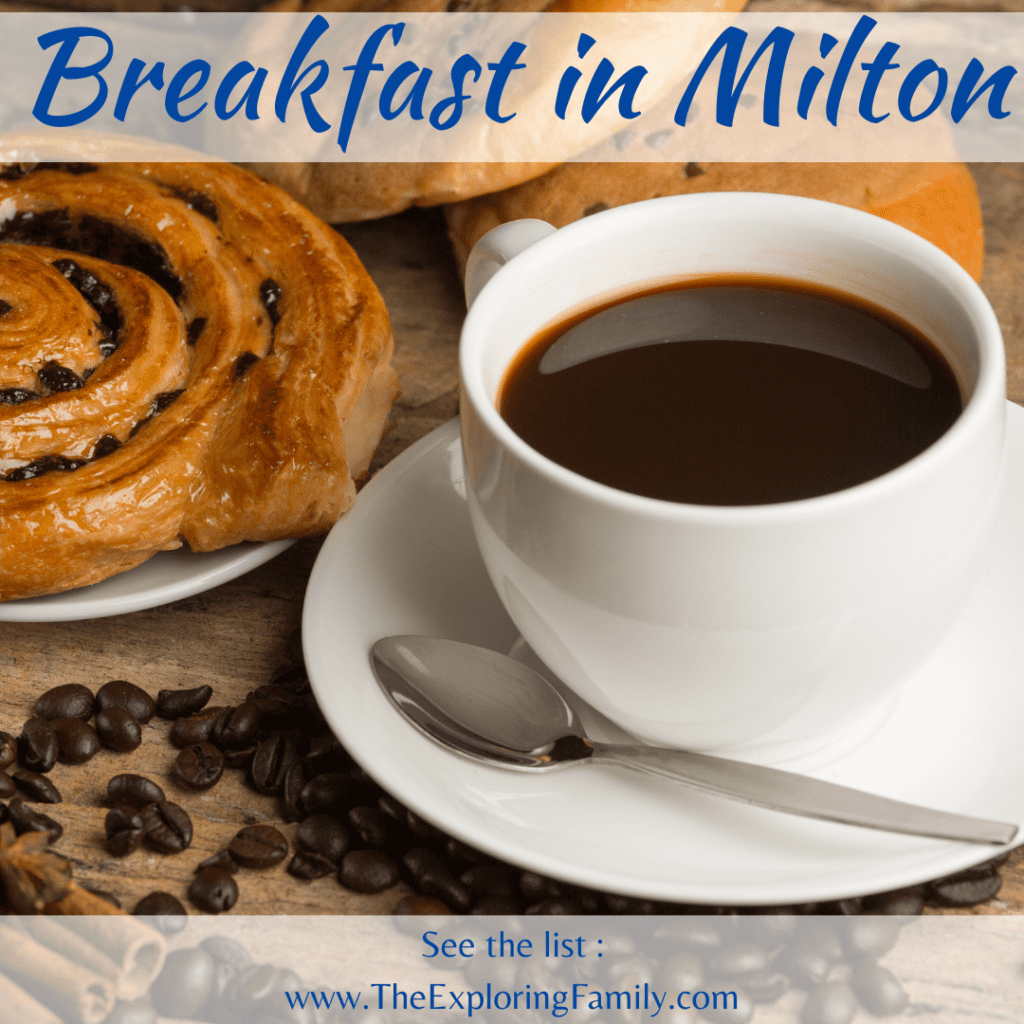 Sunrise Grill
Sunrise Grill, 327 Bronte St. S, Milton, ON L9T 4A4 – Sunrise Grill is a great place to visit for a delicious breakfast in Milton. There are so many choices of amazing breakfast foods at Sunrise Grill. Whether you are looking for something sweet or savoury, you are sure to find something that will leave you feeling satisfied.
This restaurant is family run and serves several different breakfast and lunch menus. This cozy breakfast place is perfect for families and with so many different menu options, everyone will enjoy their experience. From traditional breakfast items, to omelettes, sandwiches, skillets, sweet options, benedicts, and more, these options are vast. They even have an extensive kids menu.
Try the Breakfast BLT complete with Egg, Swiss Cheese, Bacon, Lettuce, Tomato and Mayo if you are looking for a great sandwich. Want something more in depth? Try their West Coast Benedict with Bacon, Spinach, Mushrooms and Hollandaise, topped with poached eggs and perched on an english muffin. You can even add Salsa to spice things up. The Kid's Menu has several great options, including 1 egg and a Mickey Pancake. The Kids will love this delicious pancake in the shape of Mickey.
Mama Mila's Cafe
9113 Derry Rd W, Milton, ON L9T 7Y9 – Mama Mila's Cafe is an amazingly relaxed environment that offers up delicious breakfast foods, coffee and more. They offer up options to dine-in, take out or order delivery. This is a fantastic place to get a delicious breakfast in Milton.
They have so many delicious options here. You can choose from an amazing breakfast sandwich on a croissant with cheddar cheese, eggs, a hashbrown and your choice of ham, bacon or vegetarian. If you are looking for something on the sweeter side, the Strawberry Nutella sandwich is delicious. It is simply a croissant with nutella and strawberries and it is absolutely amazing.
At this great Breakfast spot in Milton you can also grab some baked goods. They home make their muffins and offer a choice of blueberry and cinnamon, or cranberry and lemon. Want something a little more outside of the box? Try their delicious homemade pierogies. They are a huge hit and have amazing flavour.
No matter what you choose to order when visiting Mama Mila's Cafe, you are sure to leave full and satisfied.
If you like great food coupled with great service, there are several places in Milton that offer some delicious breakfast options. Whether you have a sweet tooth, want outdoor seating, or are looking for a place with a lunch menu in addition to its breakfast menu, there are several choices.
Check out these fantastic breakfast spots and experience friendly staff, delicious food, and an amazing over all experience.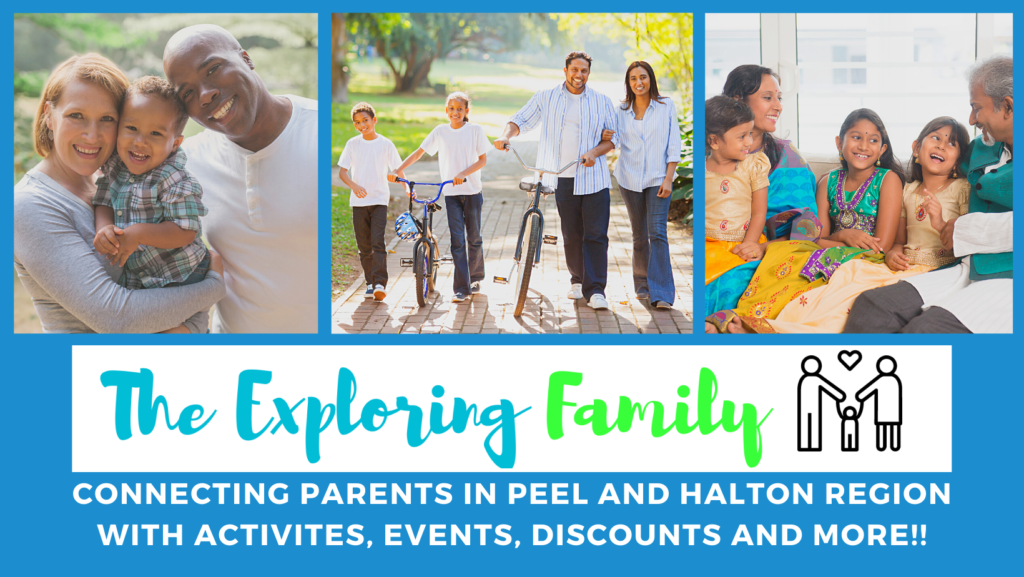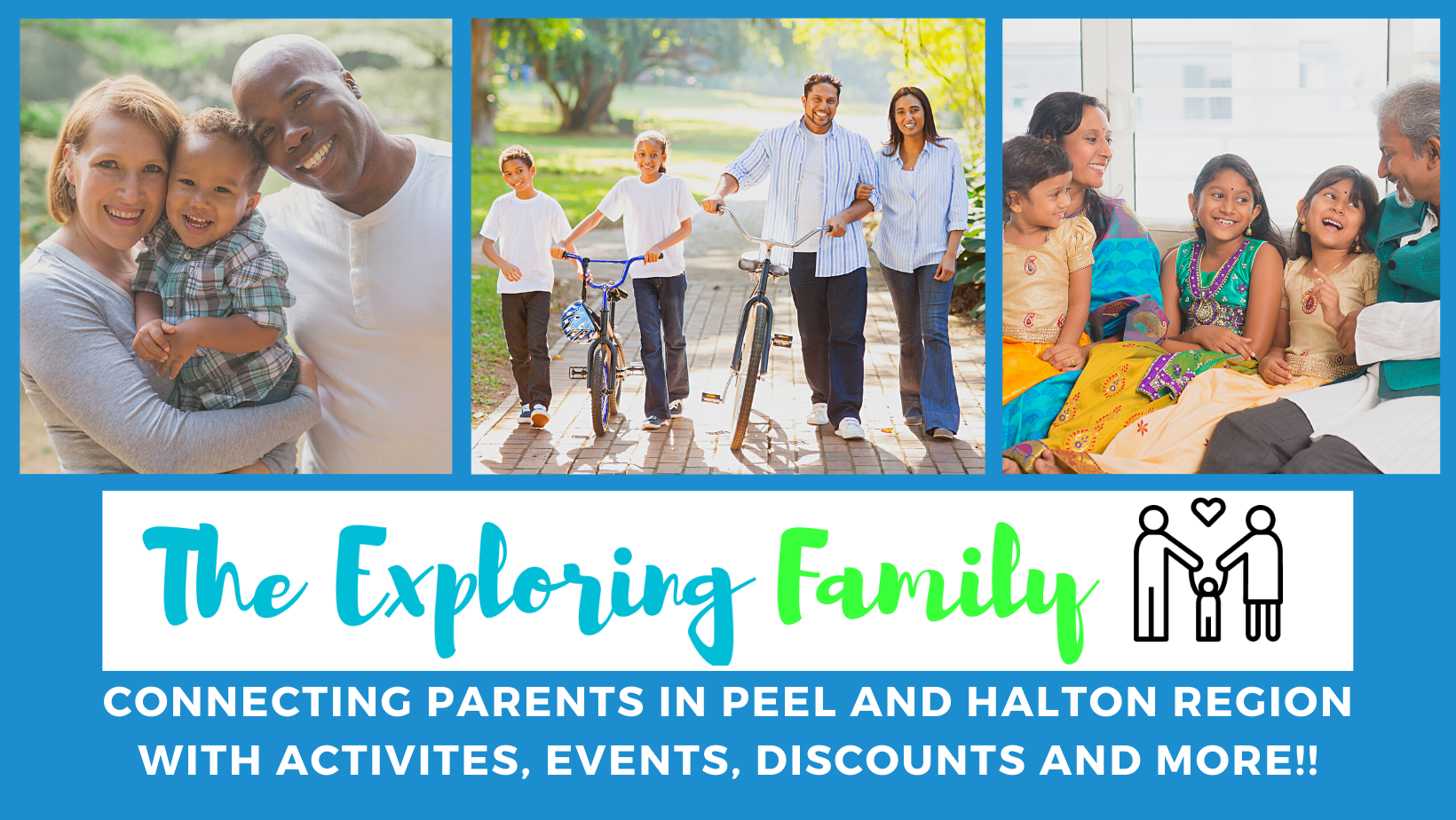 Can you help make this article better?
If you have noticed an error, have additional information or would like to share a comment you can:
E-mail us at info@thexploringfamily.com
Find us on Facebook: The Exploring Family
Find us on Instagram: @The.Exploring.Family
More Popular Local Milton Spots