There are so many great Milton Hiking Trails to choose from. Especially when you are in Milton, Ontario. Whether you are looking for free hiking trails Milton has to offer, Milton walking trails or a great place to take the kids on a scenic adventure, there are so many great Milton trails to choose from. Want to venture to other areas we have collections of Hiking trails in Brampton and Hiking in Mississauga as well.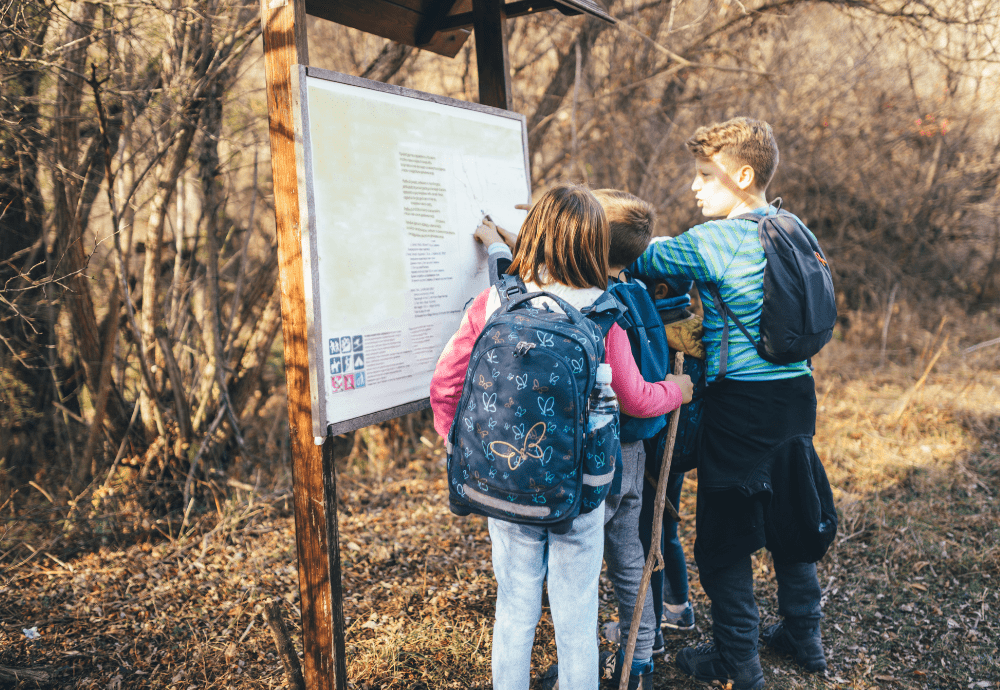 Halton Hills, located in Ontario, Canada, is a beautiful and popular destination for nature lovers and outdoor enthusiasts. The area is known for its scenic countryside, rolling hills, and vast forests, making it an ideal place to go for a hike or explore on foot. Whether you're a seasoned hiker or a beginner, there is no shortage of amazing trails to explore in Halton Hills.
The Best Milton Hiking Trails
Click through the links to scroll to Milton Trails perfect for hiking.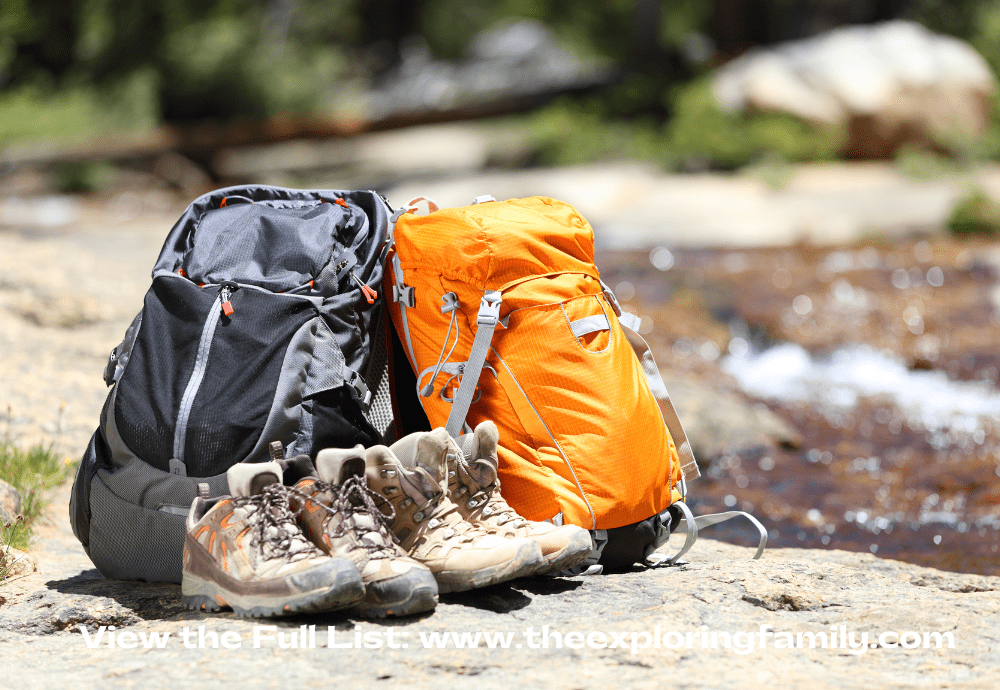 What to Bring on a Hike
There are several important things that you can bring on a hike with you. If you are hiking with toddlers or infants we have a post full of tips just for them. Just make sure to make a checklist before you head out to navigate the terrain. Being prepared is a great way to ensure that you enjoy a beautiful hike in nature without the stress. 
Compass and navigation tools.
Comfortable hiking shoes or boots.
Lots of healthy snacks.
Refillable water bottles.
First aid kit.
Backpack.
Extra layers of clothing.
Whistle
Hand sanitizer
Sunscreen
Camera
Baby wipes
Milton Hiking Trails
Milton is a great place to explore and get some exercise. The area is home to a variety of wildlife, including foxes, deer and birds, so be sure to keep your eyes open for any sightings along the way.
Many of the trails in Milton and Halton Hills offer breathtaking views of the surrounding countryside and the Niagara Escarpment, so don't forget to bring a camera to capture the beauty of the area.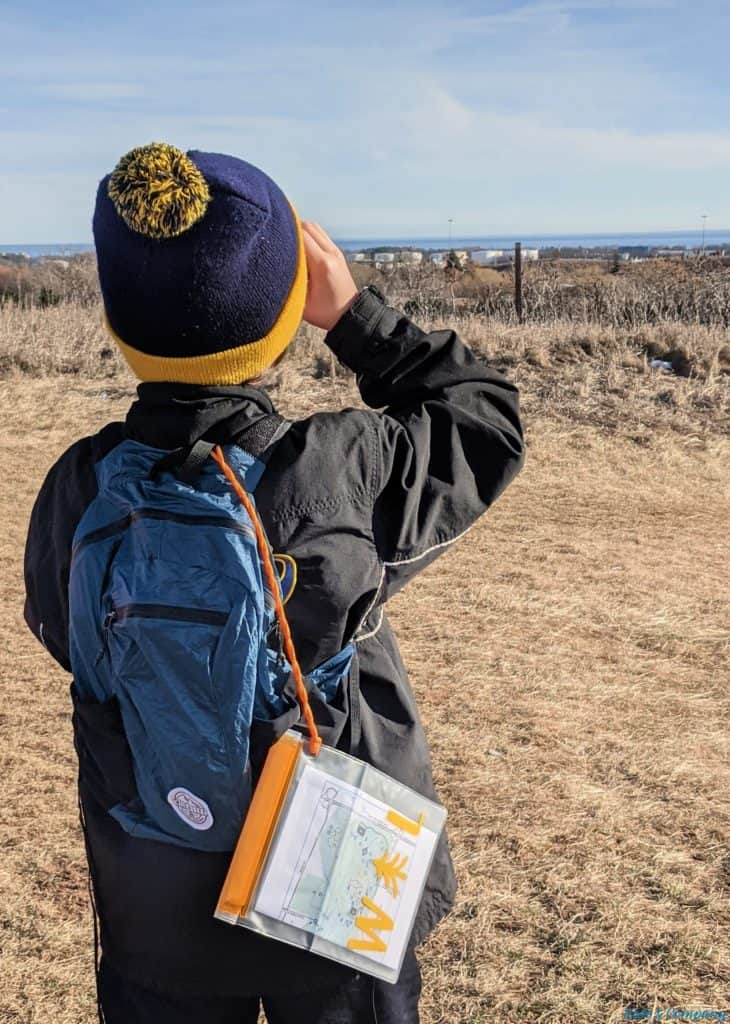 Hilton Falls
4985 Campbellville Rd, Milton, ON L7P 0G3 – Hilton Falls Conservation Area has some of the most incredible hiking trails in Milton. With three different hiking trails to choose from, it is easy to find the trail that is right for you. Choose from the Red Oak Trail, Hilton Falls Trail or the Beaver Dam Trail. Hilton Falls Conservation area also connects to the 900 km long Bruce Trail.
Hilton Falls is one of the main attractions while hiking through the conservation area. To view a more intense flow of water, visit in the spring. This is when all the snow begins to melt and creates a much more impressive waterfall. The Red Oak Trail takes you to a great place to catch a glimpse of the Hilton Falls Reservoir and more.
No matter what hiking trail you choose to take, you are sure to enjoy a hike through this stunning area in Milton.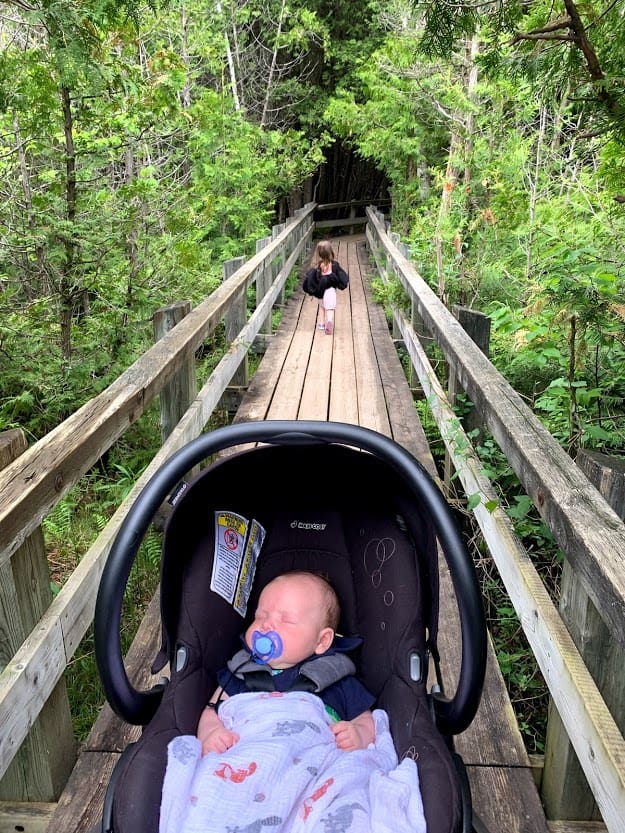 Crawford Lake
3115 Conservation Rd, Milton, ON L9T 2X3 – Crawford Lake Conservation Area is home to a fantastic collection of Milton Hiking Trails. In fact, you can even hike between Crawford Lake and Rattlesnake Point.
The Crawford Lake Trail allows you to walk around the lake itself on an elevated boardwalk path. This is a generally easy to navigate trail with plenty of information and signs that you can take in along the way.
Try out the Woodland Trail. It is a great way to explore the forest and it connects to several of the other trails within the conservation area. The Escarpment Trail will offer amazing scenic views of the Nassagaweya Canyon from a great lookout point.
While at Crawford Lake Conservation Area, check out the Iroquoian Village. Some of the village was reconstructed, offering a glimpse into 15th century indigenous life. This is a great place to go if you are looking for stroller friendly hikes.
Bruce Trail
55 Head St #101, Dundas, ON L9H 3H8 – Bruce Trail Conservancy is a great place to visit for a wonderful Milton hike. The Bruce Trail is Canada's longest and older marked trail and it spans 900 kms, stretching from Niagara to Tobermory.
While only a section of the Bruce Trail travels through Milton, it connects to several other trails and conservation areas. Make sure that you study the trail markers so that you are aware of what trail you are navigating. Start on the Bruce Trail at Creditview Road to Winston Churchill Boulevard. This is the Toronto section of the Bruce Trail and it is over 45km long. You can break this hike into chunks or choose to do the entire day hike. If you choose to experience the entire day hike, it is not suitable for dogs or small children.
Area 8
5437 Steeles Ave W, Milton, ON L9T 2Y1 – Area 8 is one of the newest spaces to join the Halton Conservation Parks. The hiking trail itself has yet to be named. It is approximately 2km long and has three different lookout points.
The trail loops around the quarry and offers a spot with a picnic table and fire pit where you can stop for a snack. There are some amazing views from this trail. You can see the escarpment, the water and more. Depending on what angle you are viewing from, the water can actually look as though it is a deep turquoise colour. You may even have the chance to see a shar shinned hawk or grey tree frog while hiking.
Robert Edmonson
10025 First Line Nassagaweya, Moffat, ON L0P 1J0 – Robert Edmonson is a shorter hike than many though a forest. Offering one main loop, it is a great place to go hiking with your kids. There is a second loop that makes the hike a little longer, so if you want to expand your walk, make sure to check them both out.
The hike starts at a beautiful body of water which offers great scenery and a wonderful spot to have a picnic. Walk across the boardwalk and you will be transported to a beautiful forested area. The bridge along the trail offers a fantastic spot for pictures, so make sure to bring your camera.
Kelso Conservation Area
5234 Kelso Rd, Milton, ON L9E 0C6 – Kelso Conservation Area is a large area with over 29km of hiking and biking trails to choose from. There are trails of varying difficulty here so whether you are seeking a more kid friendly hike, or one that's terrain is more challenging, you are sure to find what you are looking for.
The Lime Kiln and Escarpment trails are great for hikes and there are no bikes that are allowed on them so you won't find yourself having to move aside. If you are looking for loop trails, there are quite a few to choose from. Try the Fox Loop, Deer Loop, or Eagle Loop. Otherwise, you can choose your own path and navigate through from there. Essentially, hiking at Kelso Conservation Area can be somewhat of a choose your own path adventure.
Mountsberg Conservation Area
2259 Milburough Town Line, Campbellville, ON L0P 1B0 – Mountsberg Conservation Area is a great place to take the entire family for a hike. There are a few trails to choose from, and some are a little easier than others.
The Sugarbush Trail winds through the stunning maple trees. If you go during the Maple Syrup Festival you can see the buckets on the trees. Check out the Lakeshore Lookout train, and get some amazing views overlooking the Mountsberg Resevoir from the observation tower. If you are looking for a very easy to navigate hiking trail, check out the Wildlife Walkway Trail. It rates as a 1 in difficulty and is perfect for those who have small children. It passes through the Birds of Prey exhibit and will give you great views of their animals. The Pioneer Creek Trail is a little more difficult to navigate, so if you are bringing children with you it may be a good idea not to choose this path. It can get somewhat difficult to navigate, especially after it has rained.
Rattlesnake Point Conservation Area
7200 Appleby Ln, Milton, ON L9E 0M9 – Rattlesnake Point Conservation Area is rightfully considered one of the best areas to hike in Milton. It has the perfect combination of beautiful trees, amazing views and interesting rock formations. There are several trails here to choose from, all varying in difficulty, making it a great place to visit as there is something for every level of hiker.
The Vista Adventure Trail is ideal for hiking with your children. While it isn't stroller friendly, it is a short trail, about 1.5 km long. There are several lookout points on this trail that will provide some fantastic views and an amazing adventure. This trail also connects to the Buffalo Craig Trail, which is a little more difficult to navigate and is about 3km long.
The Buffalo Craig trail follows along the escarpment encapsulating some fantastic views. It loops around from the lookout point and connects you back to the parking lot.
The Nassagaweya canyon trail is another more difficult to navigate trail. It will lead you to a lookout and then connect to the Crawford Lake Conservation Area.
No matter which trail you choose to adventure on, the views are stunning and the nature itself is enjoyable. If you like hiking, Rattlesnake Point is a great place to do it.
Mount Nemo Conservation Area
5317 Guelph Line, Burlington, ON L7P 0A5 – Mount Nemo Conservation Area is a fantastic place to hike. While it isn't technically considered to be in Milton, it is close enough. Located on the outskirts of Burlington, this conservation area is a great place to enjoy some fresh air.
Hiking at Mount Nemo is great for families as it is an easier hike. There are some steeper areas to navigate but the hike is generally easy overall. Much of the trails are flat and easy to navigate.
There are three different walking trails you can choose from. All are rated to be a little more difficult because they do contain some small slopes, but they are still quite easy to get through. The North Loop trail takes you to the Brock Harris lookout and along the escarpment where you will get stunning views. You can see Turkey Vultures flying and on a super clear day you may even be able to see the Toronto skyline. You can loop back to the parking lot or check out the South Loop Trail.
The South loop trail runs along the escarpment and connects to the third trail being the Escarpment Edge Trail. It leads down to a different parking lot. This is a great place to go hiking but be aware that it isn't stroller friendly.
Halton Regional Forest Complex
10331-10601 Sixth Line Nassagaweya, Milton, ON L9T 2X7 – Halton Regional Forest Complex is a great place to go hiking on the outskirts of Milton. There are several trails here but it is highly recommended to stick to the the Robertson Tract and the Britton Tract. The paths are easy to follow, but it is a good idea to bring along a map just in case.

The Robertson Tract can be entered from the park at fourth line. This trail runs around 3km long and is generally flat. While there are some rocks, it is still easy enough to navigate for inexperienced hikers and small children. You can connect to the Britton Tract through this trail or simply park on sixth line to enter. The Britton tract is a 4.5 km long loop. This is a great one to take if you want to check out some birds, get some beautiful views and enjoy small bodies of water.
Livingston Park & Mill Pond
210 Margaret St, Milton, ON L9T 1T1 – Livingstone Park & Mill Pond is located right in Milton itself. This awesome hiking trail will loop around Mill Pond and continues on to Rotary Park. This is a fabulous hike to take with your kids.
You will see geese and ducks, a gazebo on the water, and a stunning old forest. You can even see a small waterfall. This place is a great place to go and take a quick hike. The good news? Downtown Milton is a short walk away so you can go grab an ice cream cone or a coffee after your family outing.
Other Halton Region Hiking Trails
There are other hiking trails in Halton Region that you may wish to check out. While they aren't located in Milton, they are not far away and great if you want to discover something new.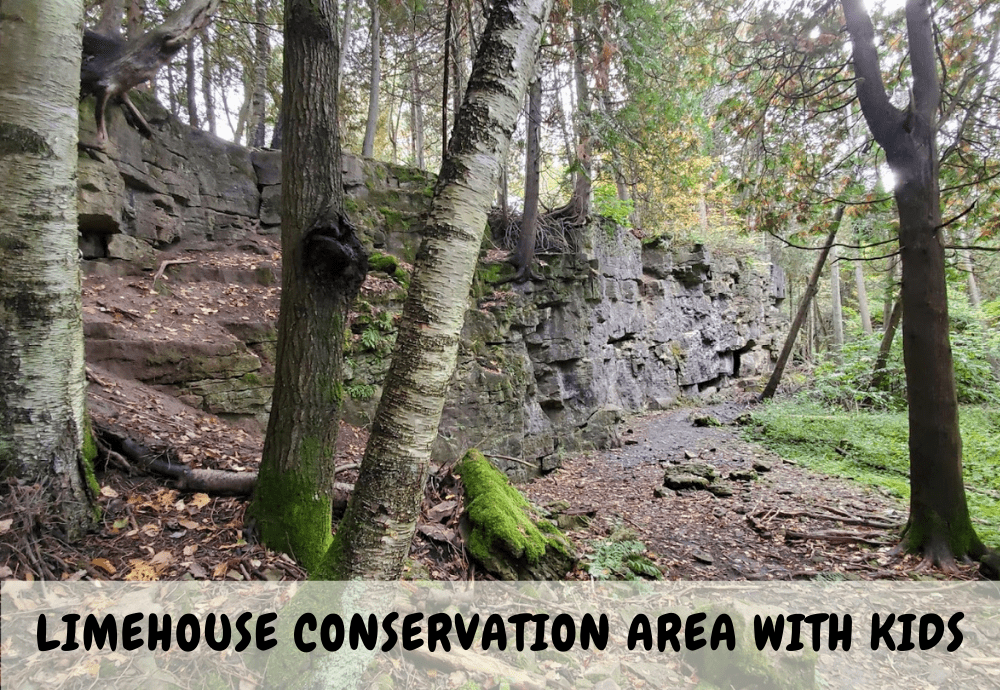 Limehouse
12169 Fifth Line, Limehouse, ON L0P 1H0 – Limehouse Conservation Area offers up an opportunity to navigate the stunning Bruce Trail and enjoy views of the stunning Niagara escarpment. Check out the Hole in the Wall while exploring this trail. There is a ladder that will lead to cracks in the rocks on the escarpment. You can also check out some of the remnants of the lime industry, check out the giant lime kilns and visit the old powderhouse.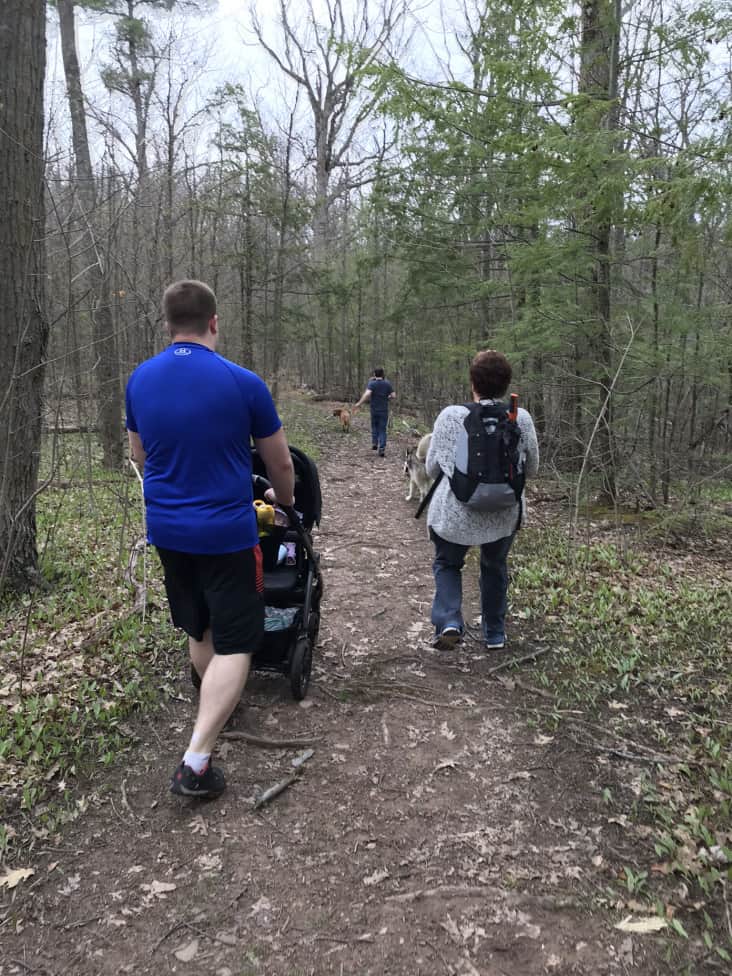 Terra Cotta
14452 Winston Churchill Blvd, Halton Hills, ON L7G 0N9 – Terra Cotta Conservation Area has a wide variety of trails to choose from. In fact, there are 9 different trails that are sure to give you some variety. This is a great place to go hiking, walk your dog, and enjoy the sights.
With over 485 acres to enjoy, you can walk through forests and view stunning ponds, streams and more. Visit the wetland to take in some great visuals and make sure to bring your camera for some awesome pictures.
There are so many different trails to choose from, that it is easy to select one that will work for your skill level.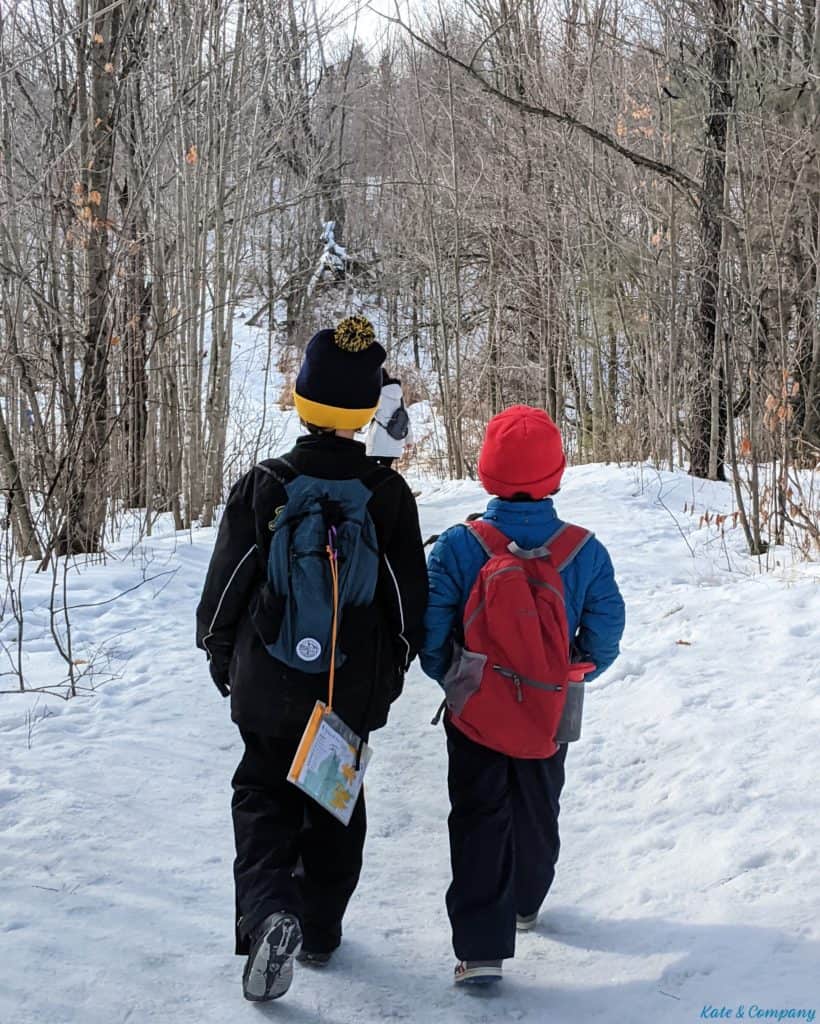 Whether you are hiking with Toddlers or simply want to go with the entire family, there are several different places to go hiking in Milton. Check out Hiking in Brampton or Hiking in Mississauga if you want to find other great places in the surrounding area to get out and explore nature.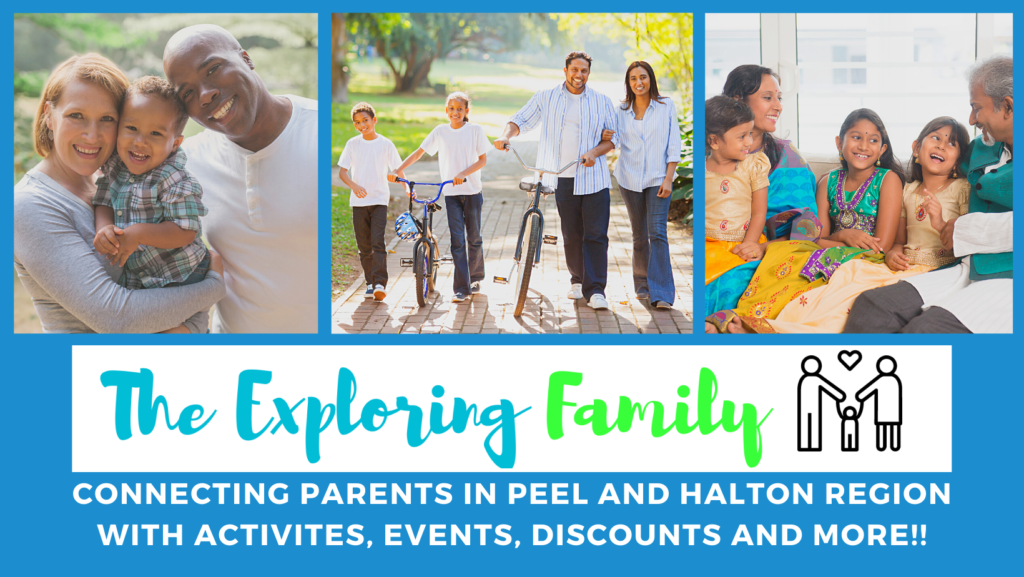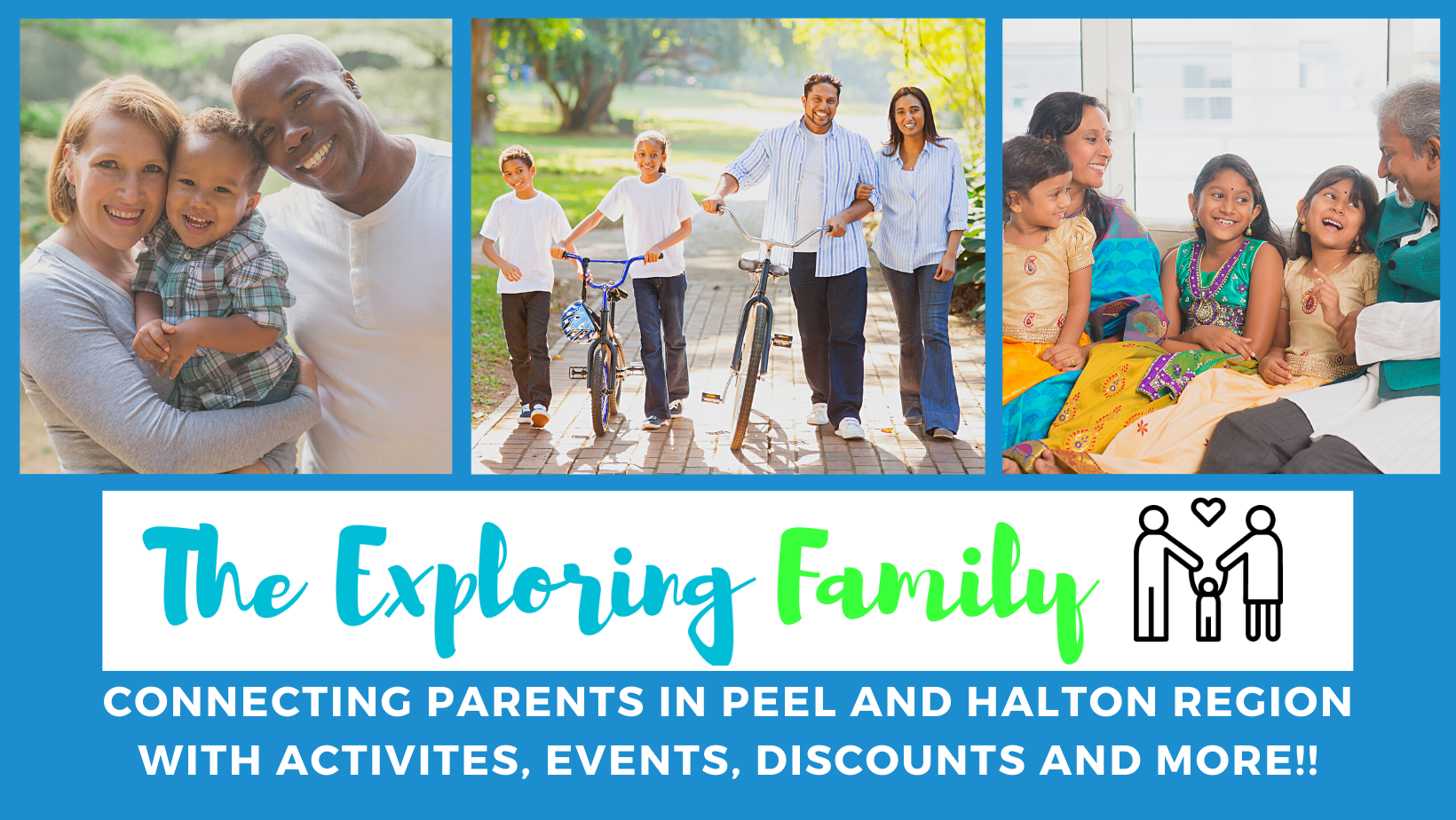 Can you help make this article better?
If you have noticed an error, have additional information or would like to share a comment you can:
E-mail us at info@thexploringfamily.com
Find us on Facebook: The Exploring Family
Find us on Instagram: @The.Exploring.Family
More ways to enjoy the outdoors