Strawberry Season begins in June and runs through to about Canada Day at most farms. My daughter loves strawberries so we make it routine to go to Pick Your Own Farms for Strawberry Picking in Milton at least once a year, last year I think we actually ended up going twice.

I have been taking my daughter strawberry picking every summer since she was a baby as there are so many great strawberry picking farms near Milton. I can't wait to have my son come strawberry picking with us this spring as last year he was too little to eat them fresh but I did freeze some and make strawberry puree for him in the summer.

Living in the Halton region I am lucky that there are lots of places for strawberry picking in Milton, Georgetown and Guelph that we can visit and explore farm life for the day at Andrew's Scenic Acres, Chudleighs or many other farms that are perfect for a daytrip.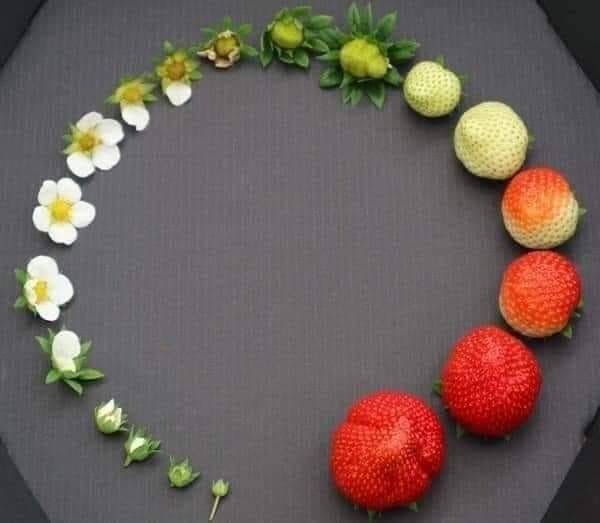 If you like picking fresh strawberries but live closer to Brampton, checkout our Guide to Strawberry Picking in Brampton and Mississauga. Don't forget to checkout the Best Pumpkin Patches in the area and the Best Apple Picking in Brampton/Mississauga or Apple Picking in Milton and Georgetown.
Don't want to pick fruit or vegetables but want to enjoy a day at the farm and visit animals, then checkout our Guide to Petting Zoos and Farms in Ontario.
Lastly, we have a Guide the Best Christmas Tree Farms in Ontario, so we have a guide to all agricultural seasons you can think of to enjoy with your kids including Best Farms in Milton.
When is the best time to go Strawberry Picking?
The Strawberry Picking season usually runs from Late May to July with the peak season being in Mid June.
What's the fastest and best way to Pick Strawberries?
The best and fastest way to pick strawberries is to pinch, twist and pull. Grab the stem just above the berry and pull with a slight twisting motion, or as my toddler says "pull, pull".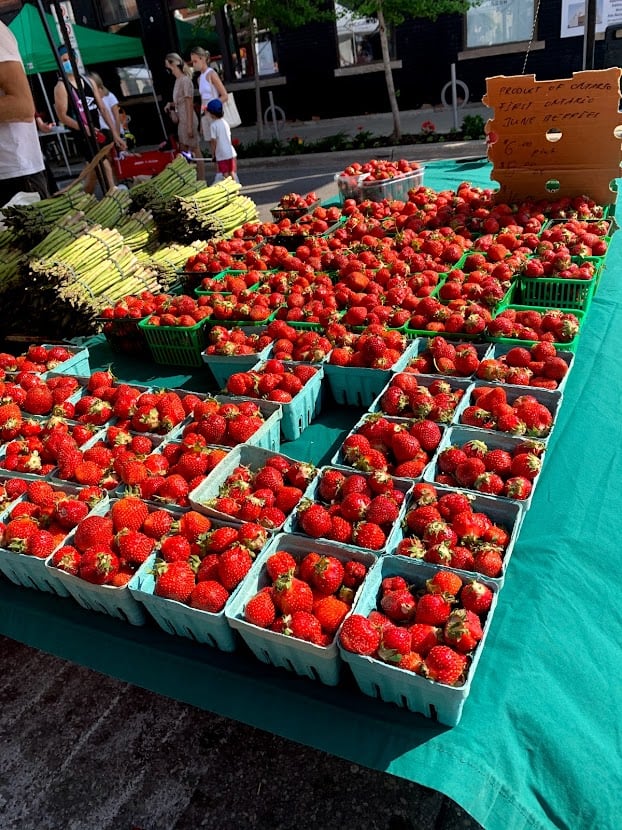 The Best Strawberry Picking Spots Near Milton and Georgetown
You may also be interested in making some fresh Strawberry Lemonade after the hot sun while strawberry picking. My daughter loves both animals and strawberry picking so a day at the farm is a perfect outdoor adventure.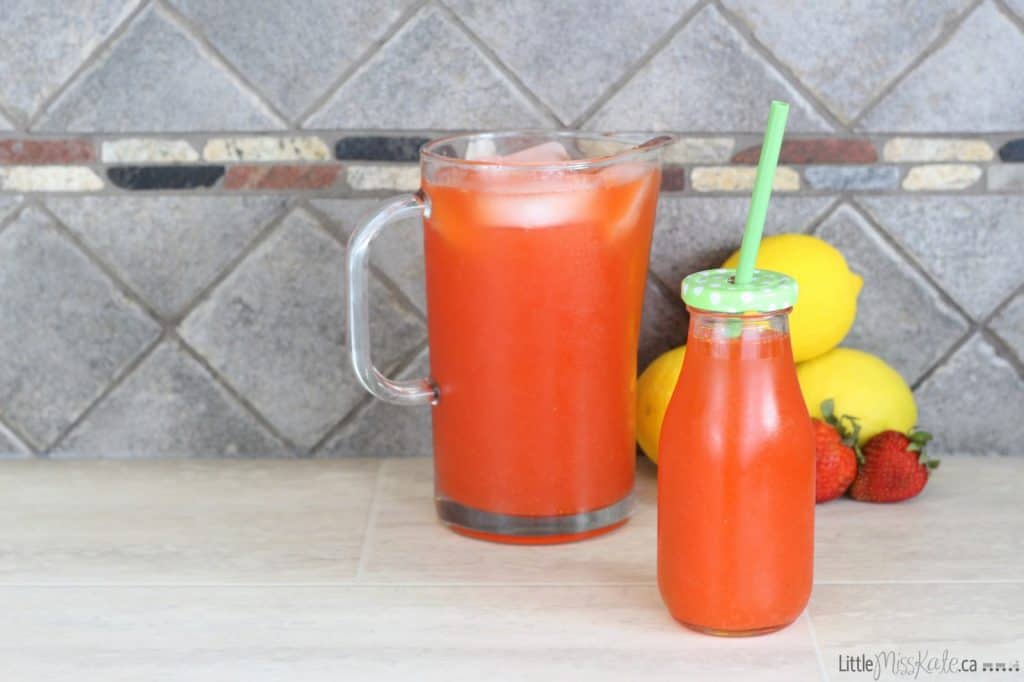 Some tips for Fruit Picking in Ontario with Kids:
Wear comfortable shoes as you will have to do a little bit of walking to get into the fields
If going with a young child, you must carry or babywear as strollers and wagons are not allowed in most fields
Wear sunscreen and a hat as it can be very hot in the strawberry fields
Carefully place your fruit into your containers so you don't squish them
Dont overfill the baskets or the strawberries will become squished
Here are the Pick Your Own Farms near Milton where you can pick Strawberries:
We've gathered up a list of our favorite pick-your-own strawberry spots for all you strawberry-loving kids, jammers, and bakers.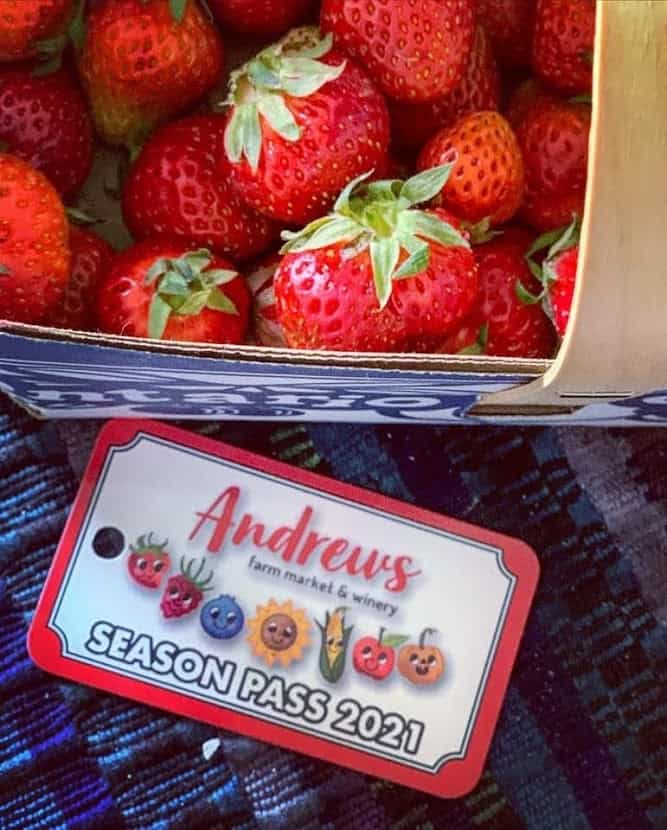 The strawberry fields of Andrew Scenic acres are part of the beautiful 165 acres of escarpment countryside. The farm has doubled the size of their berry fields this year, so there will be lots of strawberries for all. In addition to fruit picking, the farm offers ​walking trails, wagon-rides, playground, animal corral, straw mountain climb, miniature straw maze, corn walk and great photo opportunities year-round.
The kids will love to visit the 300 Free Range Chickens,  2 types of turkeys, ducks, pheasants, geese, pygmy goats and pigs this season! Parents can look forward to a variety of Fruit Wines, Dessert Wines and Signature Red and White vines. 
Berry Acres – 11550 15 Side Road Georgetown, L7G 4S6
Berry Acres is a small family owned strawberry picking location. They offer strawberry picking in the summer. They are a family farm and less commercialized then some of the other options so they only offer fruit picking and don't have other attractions and therefore there is no entrance fee. This farm is a hidden gem and is not busy like nearby Andrew Scenic Acres.
Stonehaven Farms – 7388 Guelph Line, Campbellville, ON L0P 1B0
This picturesque farm is located just north of Burlington and west of Milton and offers a farm market as well as pick your own produce. While visiting make sure you stop for a cool treat of strawberries and ice cream at the ice cream counter which serves soft serve vanilla ice cream to go with farm fresh strawberries.
You must purchase your strawberry baskets before entering the field and each basket allows admission for 2 adults and 2 children. The small basket holds 2 pounds, while the large basket holds 4 pounds. Strawberry picking is on a walk-in basis. Several varieties of strawberries are offered, so sampling a berry is understandable to ensure your enjoyment!
Butt's Berry Farm – 5838 5th Line Guelph/Eramosa, ON N0B 2K0
This small family farm offers a small town experience and locally grows strawberries, raspberries, and pumpkins. They are a family farm and less commercialized then some of the other options so they only offer fruit picking and don't have other attractions.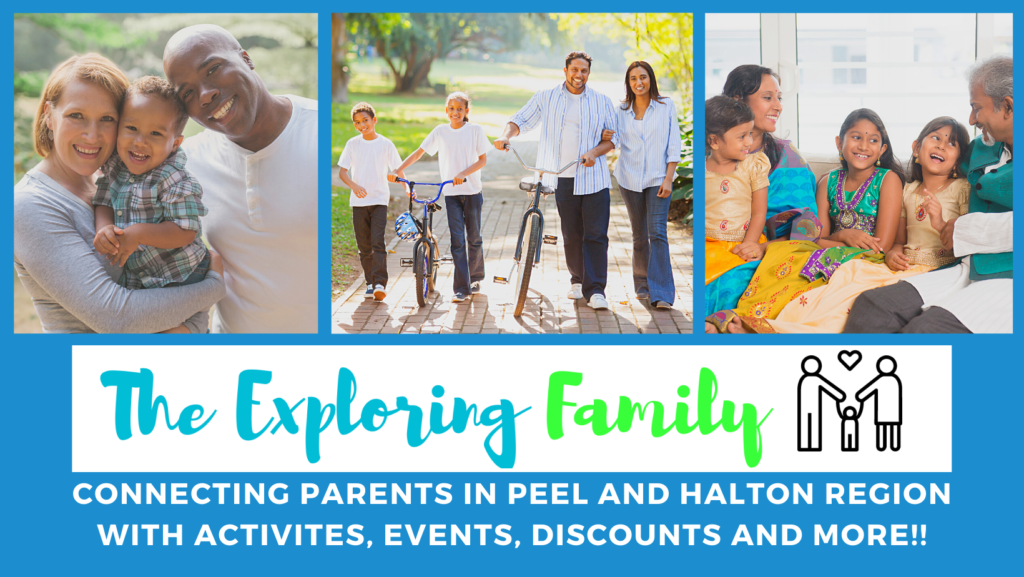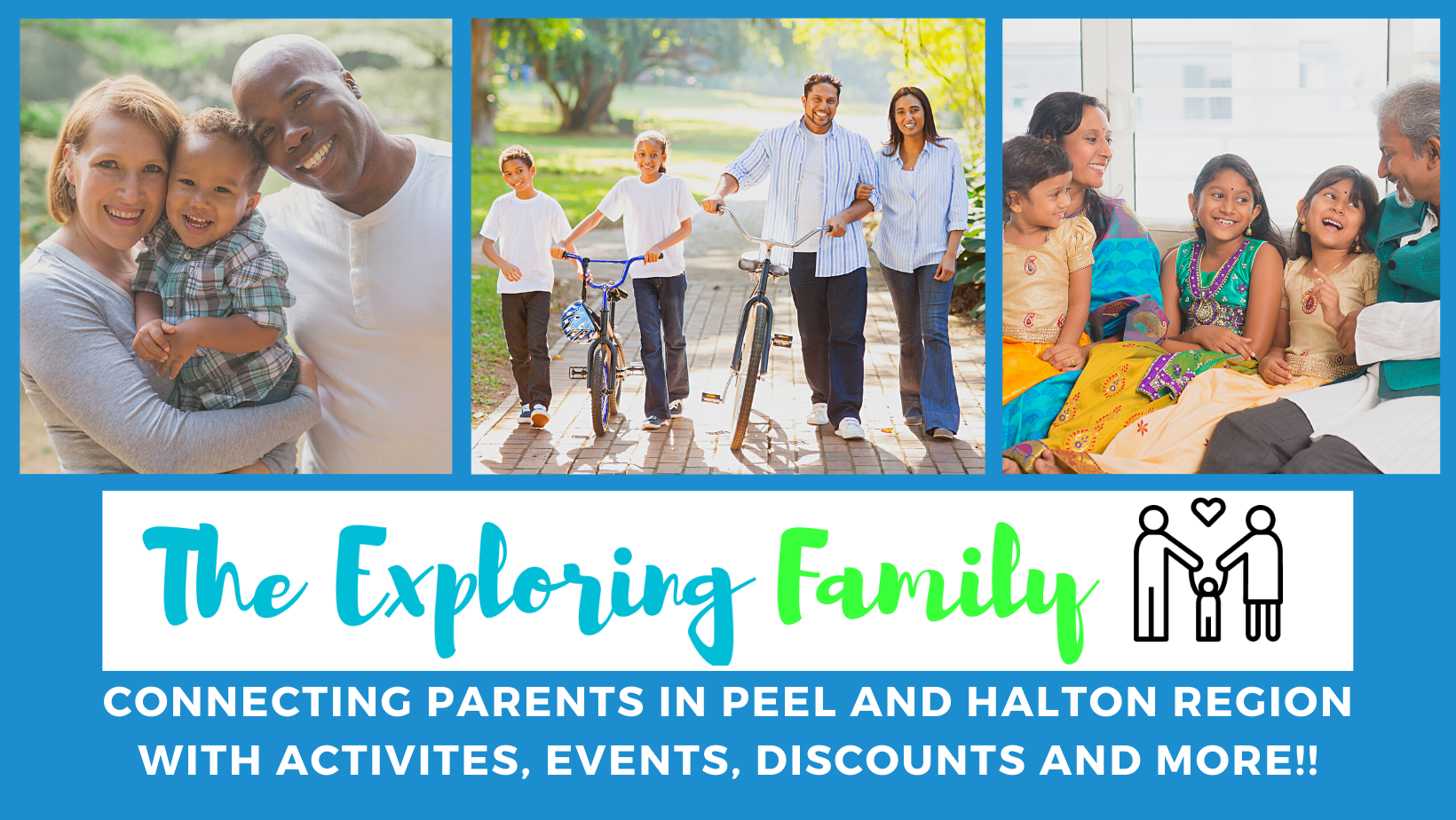 Can you help make this article better?
If you have noticed an error, have additional information or would like to share a comment you can:
E-mail us at info@thexploringfamily.com
Find us on Facebook: The Exploring Family
Find us on Instagram: @The.Exploring.Family
More Popular Guides