The changing of seasons from Summer to Fall brings cooler weather, sweaters, apple picking, pumpking picking and my favourite of all… visiting Local Farms during harvest season. In Halton Region, we are lucky to have multiple Milton Farms that you and your family can visit including Andrew Scenic Acres, Chudleighs, Spring Ridge and Stonehaven. If you love fall activities you may also be interested in local fall fairs.
Every fall, families around the Greater Toronto Area plan a visit to a local fall farm to enjoy apple picking, pumpkin picking, corn mazes, pony rides, harvest crafts, petting zoos, and haunted attractions. In Peel Region, families all head to Downey's Farm to enjoy the country atmosphere, and enjoy a scenic fall drive along the way as trees change colours. While in Halton Region we have multiple farms which offer different activities and events so I thought I would outline what each farm offers to help your family choose the Best Farm for a Day Trip.
Fun Milton Farms to Visit in Halton Region
Chudleighs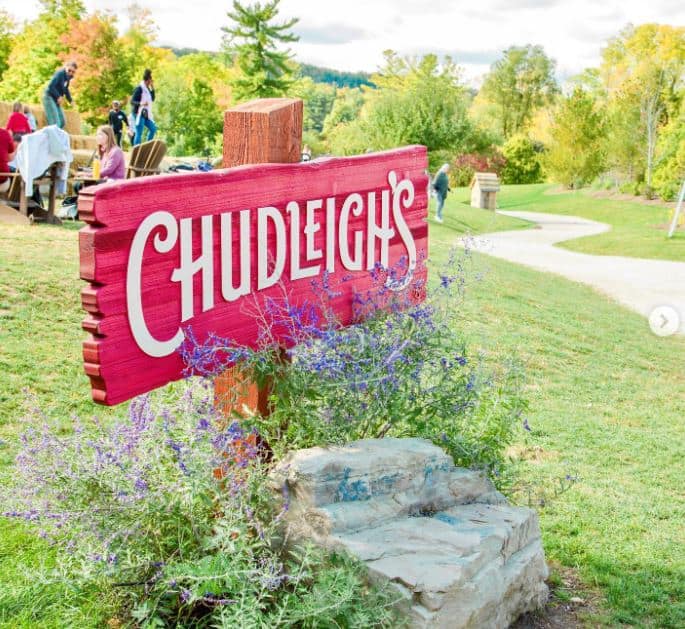 Chudleighs: Important Visitor Information
Chudleighs Family Farm is located at 9528 Regional Road 25, Halton Hills, ON, L9T 2X7 . Chudleighs believes its important for every child to experience farm life for the day, and just simply appreciate the outdoor environment, and how with the help of a farmer the land can provide us with produce, family entertainment and much more.
The farm has food available at The Farm Kitchen, Wood Shed BBQ, The Silo Bar and snacks to take home from the Market and Ice Box.
The farm is open daily at 10AM, and uses timeslot reservations. Your family can enjoy access to all farm activities during your choosen day and three hour entry timeslot. There is an enterance fee of $16 Adults, $14 Child, $14 Senior, and Infant (0-3) are free.
What to do at Chudleighs?
Farm Animal Area
Nature Trail with Rope Swings
Play area that features four huge slides, a tower and hay bale jumps.
Apple picking with over 22 varities
The Fire Pit
Summer Music Nights
Food Truck Events
Andrew Scenic Acres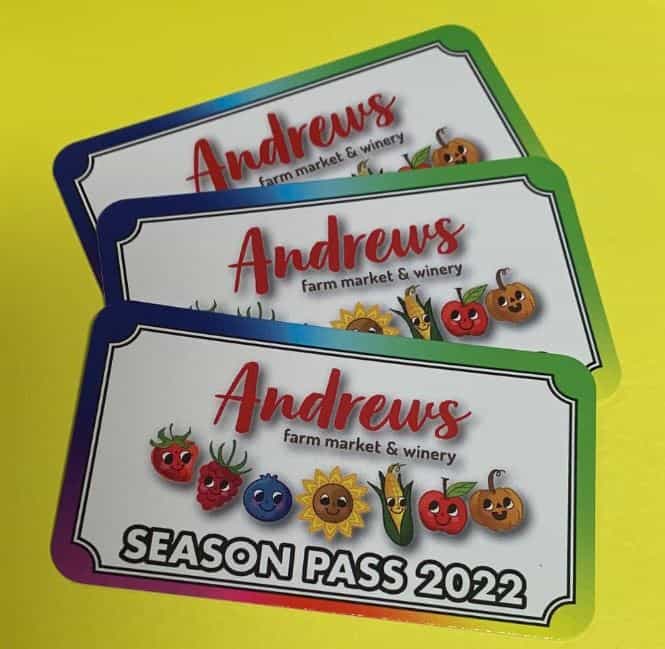 Andrew Scenic Acres: Important Visitor Information
Andrew Scenic Acres Family Farm is located at 9365 10 Side Road, Milton, ON L9T 2X9. The farm has lots for families to do to celebrate the fall harvest season including squash and pumpkin picking, however they are also open in the Spring for strawberry picking, and Summer for blueberry and raspberry picking. Andrew's Scenic Acres goal is to become bagless so they highly encourage bringing your own basket for fruit picking.
Parents, make sure you stop at Andrews' Winery, which produces quality fruit wines from fruit grown on the farm. Check out the winery to try some samples.
The farm has food available at a small snack bar located by the front gate and in the Market Store.
The farm is open daily on weekdays 10-5PM and weekends 10-6PM. Last enterance is 1 hour before closing. There is an enterance fee of $15 plus HST for Ages 5-64, $7.50 plus HST for Seniors (65+), FREE for Children under 5 years old.
*Tip: Paying with Cash often has a shorter line*
What to do at Andrew Scenic Acres?
Farm Animal Area: 2 types of Turkeys, Chickens, Ducks, Pygmy Goats, Alpacas, and KuneKune Pigs
Play area that features a climber, hay maze, hay bale jumps, and mini wooden houses.
Pumpkin and Squash Picking
Fruit Picking: Strawberries, Raspberries, Blueberries
Flower Picking: Dahlias, Wild flowers, and Sun flowers
Springridge Farm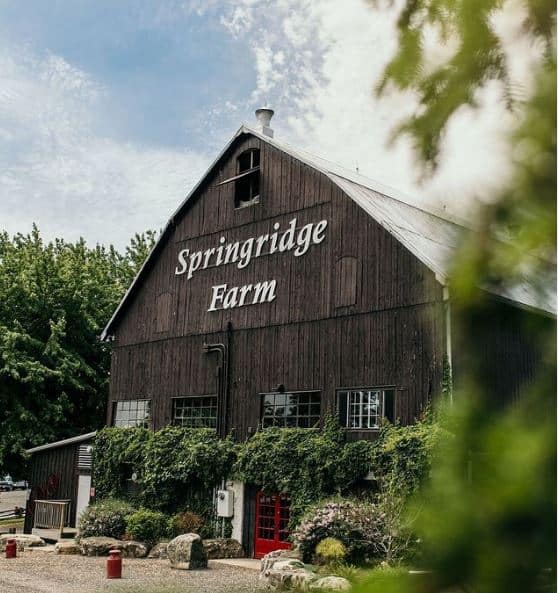 Springridge Farm: Important Visitor Information
Springridge Family Farm is located at 7256 Bell School Line, Milton ON L9E 0N7. The farm believes in making and making with the freshest farm flavours and believe in helping families make longterm memories as they enjoy the farm.
The farm has food available Front Porch Servery including soups, chili, sandwhiches, and much more! Snacks to take home are available from the Barn Market including fresh produce, preserves, baked treats as well as gifts and homewares.
The farm operates daily from 9-5PM. There is an enterance fee of $12 plus HST for Ages 2-92 on Weekends and Holidays, and $9 HST for Ages 2-92 on Weekdays, FREE for Children under 2 years old.
What to do at Springridge Farm?
The fun farm yard includes:
spider web climber
tube slides
NEW & IMPROVED giant sandbox
straw play
goat mountain
escarpment lookout
farm animals
antique tractors
singing chicken show
pedal tractors & farm hoppers
tractor drawn wagon ride
big red Adirondack chairs for parents to sit and relax while children are enjoying the fun farm
Stonehaven Family Farm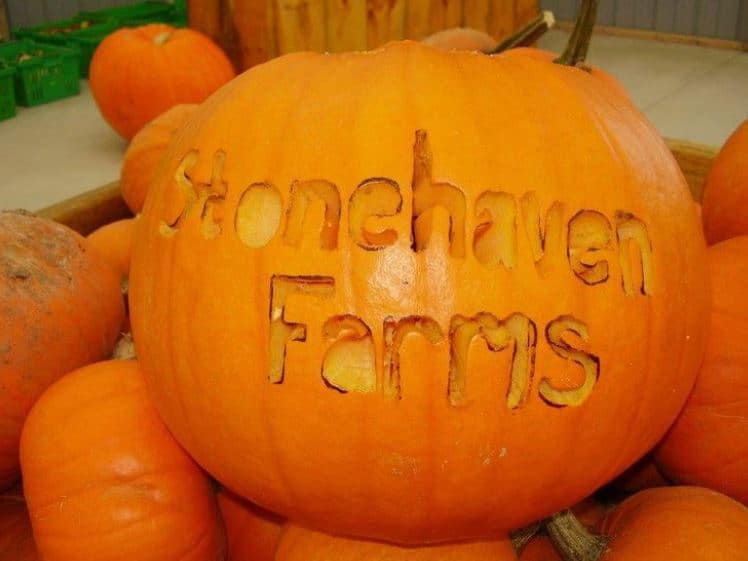 Stonehaven: Important Visitor Information
Stonehaven Family Farm is located at 7388 Guelph Line, Campbellville, L0P 1B0. This farm offers local gourmet foods, homegrown squash, pie pumpkins and gourds, fresh baked goods, apple cider, various cheese types, frozen local artisan goods, maple syrup, honey, eggs, preserves in their market. The farm offers lots of seasonal fun family activities all year long!
The farm has food available by pre-order only including pies, cookies, and tarts.
The farm is open Monday to Friday from 9-2PM, and 9-5PM on weekends. There is an enterance fee TBA.

Fall Fun Package: Includes the giant corn maze(game to play within), huge sandbox, Farmer Bob's tractor, and Strawhaven strawbale area and unlimited continuous "Just for Fun" wagon ride.
Summer Fun Activities: huge sandbox and Farmer Bob's tractor will be complementary for our customers during our strawberry/raspberry season 2022.
What to do at Stonehaven?
Corn maze
Wagon rides
Sandbox
Strawberry Picking (June/July)
Raspberry Picking (July/Aug)
Pumpkin Picking (Sept/Oct)
These fun fall farms are the ideal place for a family day trip – you can even invite the grandparents to join! Happy Autumn!
Want to stay in the know with all things local? Don't forget to join our locally focus Facebook group: Parents Resource – Open to any families in GTA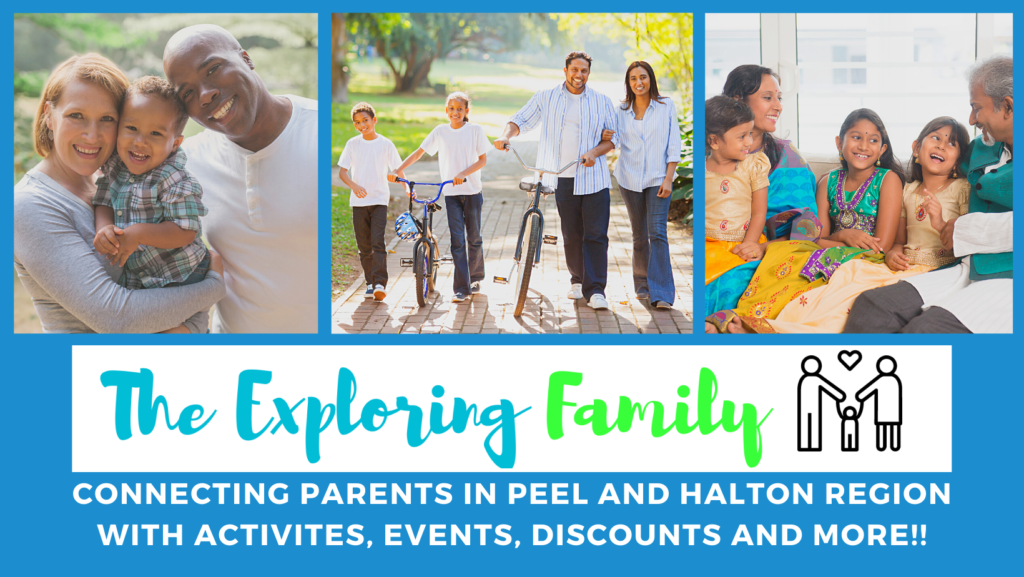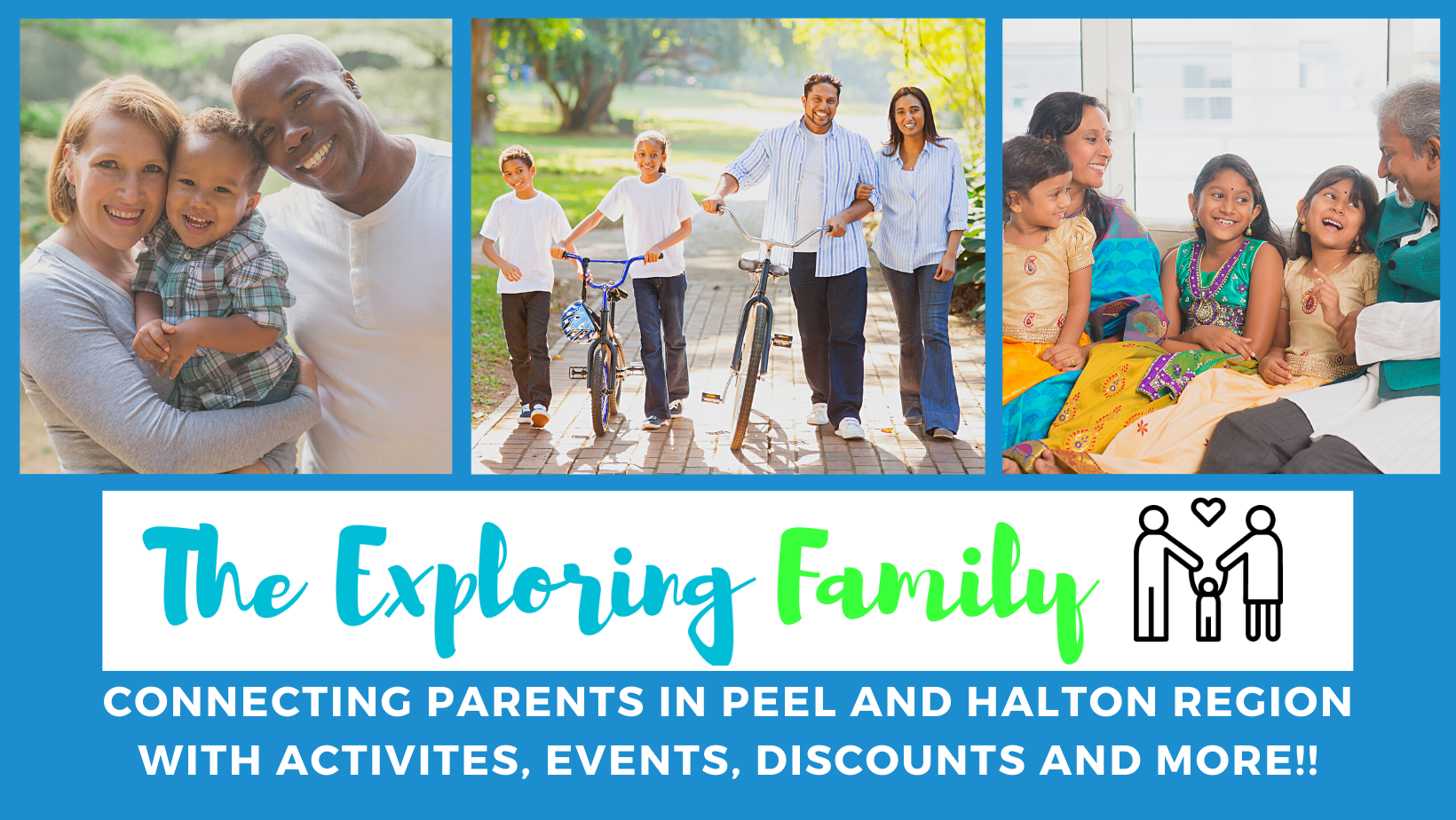 Can you help make this article better?
If you have noticed an error, have additional information or would like to share a comment you can:
E-mail us at info@thexploringfamily.com
Find us on Facebook: The Exploring Family
Find us on Instagram: @The.Exploring.Family