When I got this assignment to write about the Best Bakeries in Oakville, I took the job seriously (and joyfully) and went to many local bakeries to determine the element that makes a bakery "great." I discovered that our charming Canadian town has a delightful array of cakes, pastries, and more. If you go to a local chat group, many folks are eager to recommend their favourite places. And chatting with folks inside the bakeries, I discovered loyal customers who visit the bakery as a routine.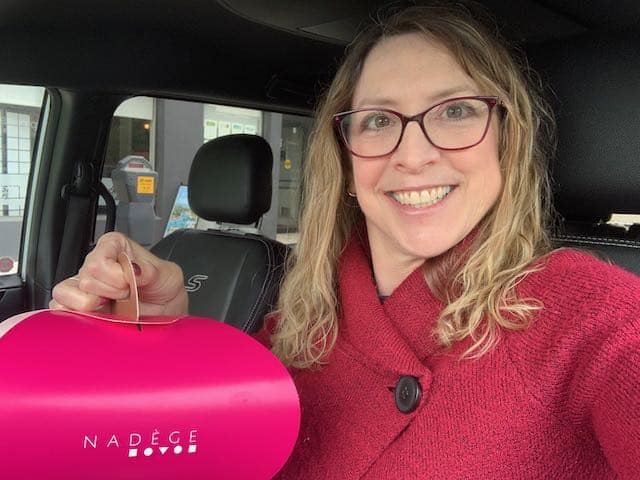 "I go to this one for my kid's birthday cakes" or "This is my favourite place for croissants," or "I buy bread here every day." Each bakery has its own specialties which makes it hard to compare one bakery to another. It' like apples and oranges. Or in this case, like comparing a croissant to a cake or an olive loaf! And that's why I decided to organize the top bakeries into these categories:
Cakes
Pastries
New and Notable
Specialized Bakeries
***** Warning – Do not read this article on an empty stomach! ****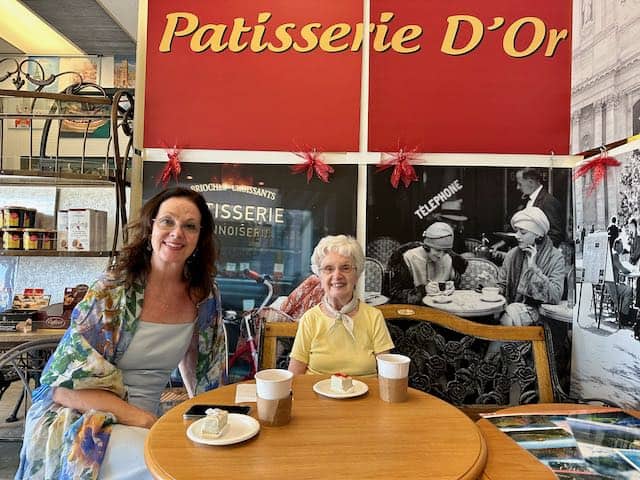 The Best CAKES in Oakville
1. Jeanette's Cakes: Nut-Free Delights and Creative Classes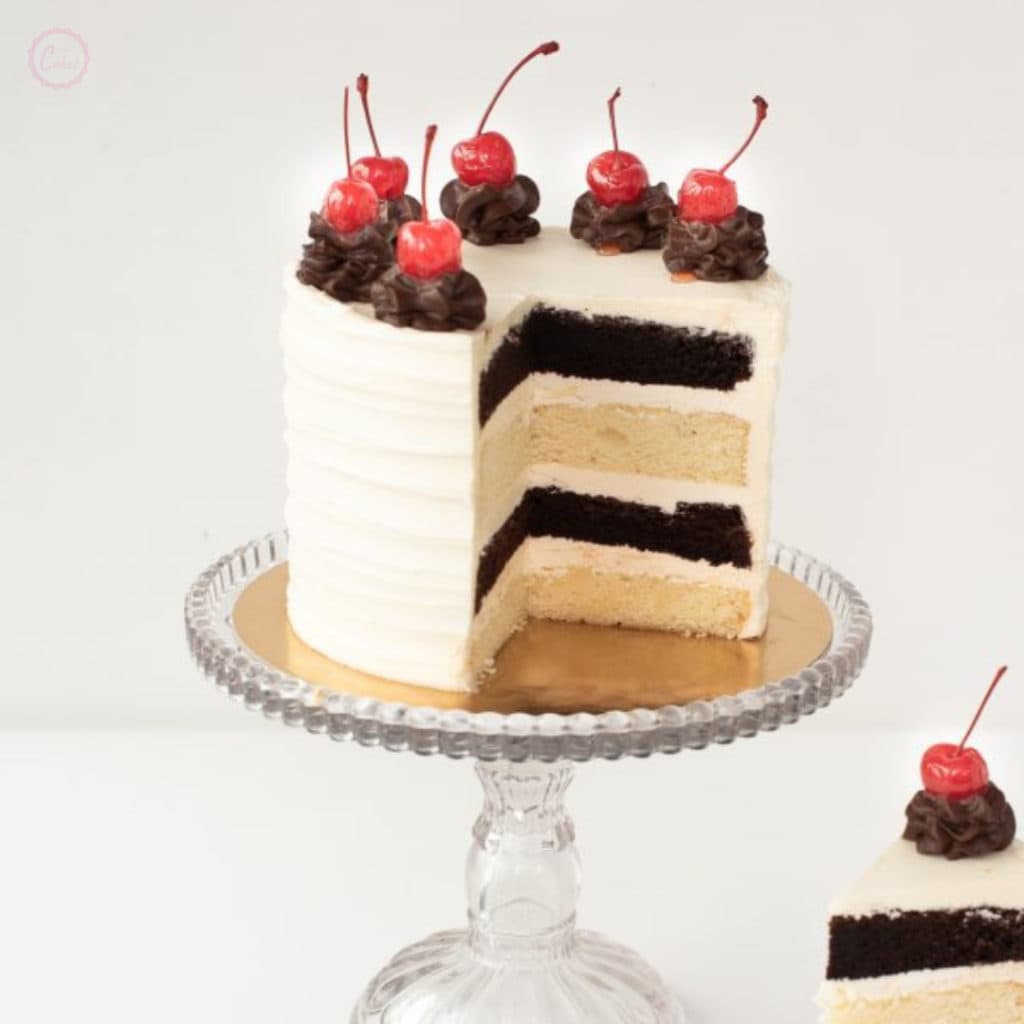 Jeanette's Cakes are rated Oakville's #1-bakery (according to their website). These days we order cakes and goodies online especially if it's for a planned party. That's why I am pleased to report that Jeannette's Cakes have an attractive and user-friendly website, making ordering a breeze. I recommend you dive into their nut-free gourmet cakes, beautifully decorated cookies, and mouthwatering cupcakes. Try their amazing coffee while checking out their large selection of treats. But that's not all—Jeanette's Cakes goes the extra mile by providing cake decorating classes and fun summer camps for cake enthusiasts of all ages. I do believe these extra opportunities build a real community for Jeanette's Cakes and from the online ratings, it's clear they are a true Oakville fav.
2. Cocomint Cake: A Haven of Artistic Creations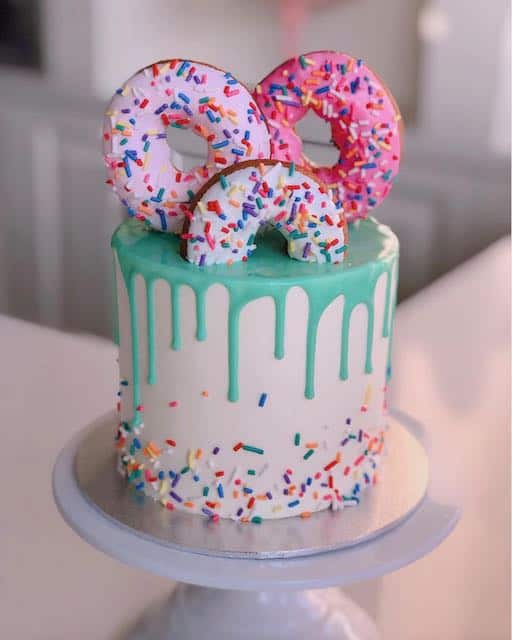 At Cocomint Cake, cakes are not just desserts—they're masterpieces! Seriously, check out the above photo. A doughnut cake! And trust me it was hard to choose which photo to use because they have everything you could imagine. And it all looks fabulous! For that, we can thank Rita, the creative genius at Cocomint Cake.
With extraordinary reviews and detailed cake pictures shared by delighted customers, this bakery never disappoints. Whether you need gluten-free or nut-free options, Cocomint Cake has got you covered with top-notch creations that look as good as they taste.
3. Sweet! Bakery: Handmade Delights for All Diets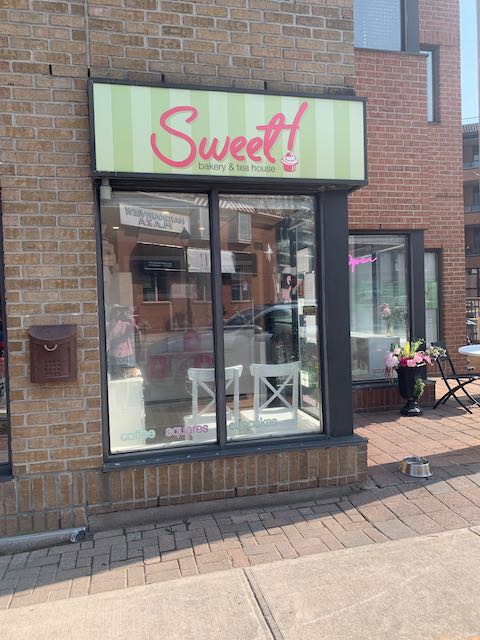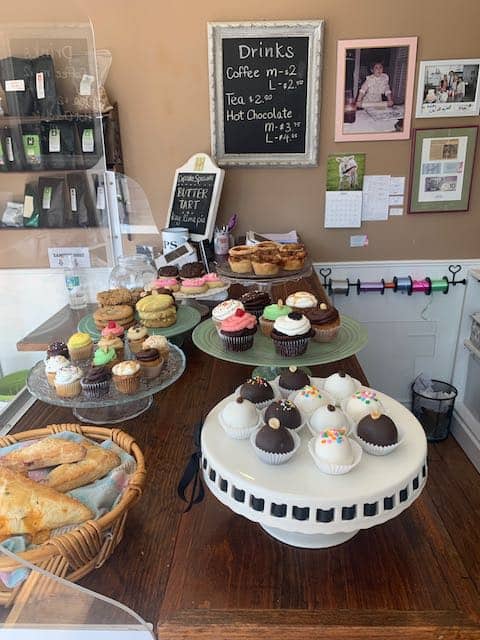 Meet Sweet! Bakery owned by the talented baker, Ashley Armstrong. Prepare to be charmed by their very attractive website, where ordering custom buttercream cakes and ornate cupcakes is a delightful experience. At Sweet! Bakery, everything is handmade from scratch using natural ingredients. Plus, they cater to special diets, offering gluten-free, egg-free, and vegan options to satisfy every customer.
4. The Sweetest Thing: Kindness Meets Heavenly Baked Goods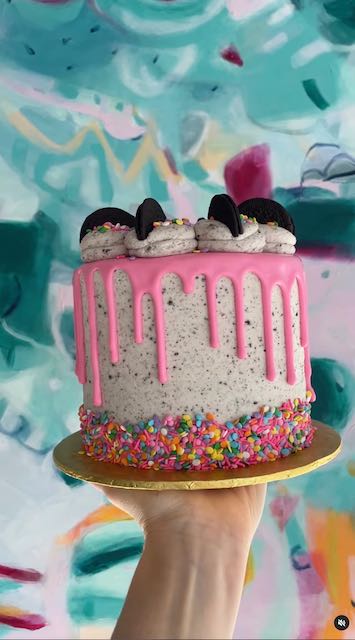 The Sweetest Thing Bakery on trendy Kerr St. in Oakville has a large repportoire of gorgeous cakes, cookies and squares on their Instagram site . I bought their amazing cupcakes for an adult birthday and the ladies adored how lovely they looked as well as the unique flavours such as the chocolate vanilla crunch, snickerdoodle and mint chocolate. Their website is attractive and well laid out so that ordering is a snap! With gluten-free options, ready-to-go cakes, and rave reviews about their service, this bakery will make your day sweeter. The kind and empathetic owners add a personal touch to the already divine pastries and cupcakes.
5. Cupid's Gourmet Bakery: Love at First Bite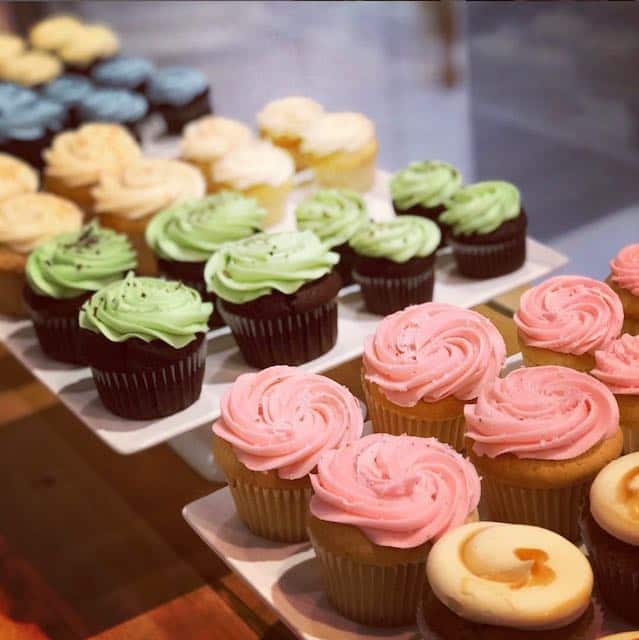 Cupid's Bakery is my local place and I swear every school kid birthday party I've been to have included cupcakes from Cupid's. Not only do they have good-looking, and tasty cupcakes, but they are trusted in schools, sports teams, and birthday parties because they are nut-free. This fact is declared right on the box so that there is no confusion. So go ahead and indulge in a wide variety of nut-free cupcakes, cakes, bars, cookies, pies, loaves, and squares at Cupid's Gourmet Bakery. The adorable packaging and cute decor create a warm and inviting atmosphere for patrons. Plus, the red velvet cupcakes are simply to die for!
The Best PASTERIES in Oakville
DANISH Pastries
Danish Pastry House: Layers of Danish Delicacies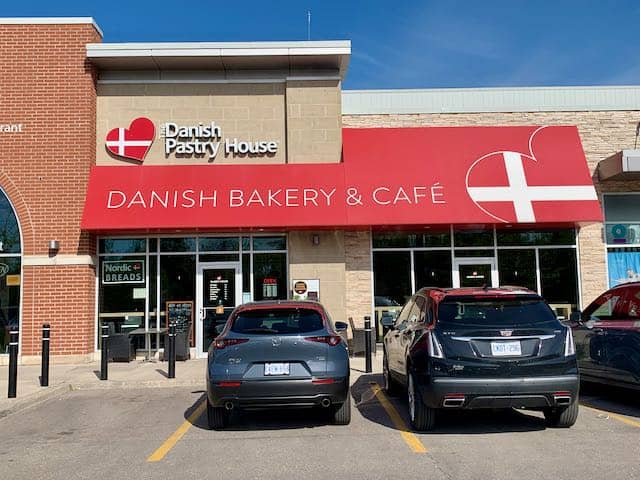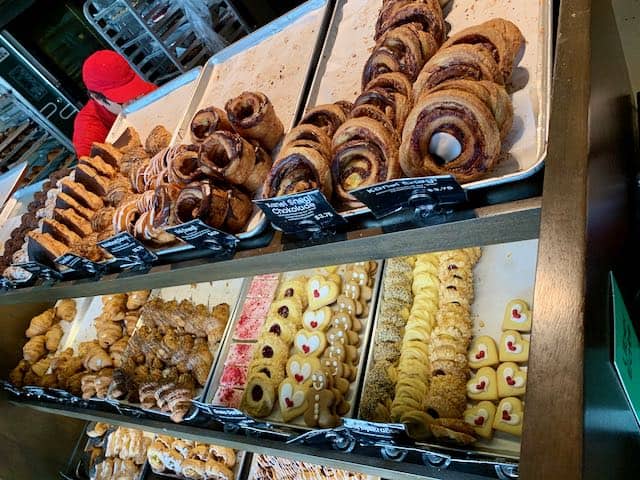 The Danish Pastry House, owned by Anita Lauritsen, offers a lovely array of bread and pastries. With no less than 27 melt-in-your-mouth layers in their fresh-baked dough, each pastry is a flaky delight. I brought my husband to the Danish Pastry House and enjoyed the bright morning atmosphere there. (See my article "Which is Better? Danish Pastry House vs Monastery Bakery")
At the Danish Pastry House you can sit down, have a pastry and sip a really great coffee (Coffee Beans imported from Copenhagen). Or you can order ahead and pick up your bread and pastries to go. Either way, don't miss the Høj Snegl and Smør Firkanter, whose Danish names add to the charm.
PORTUGUESE Bakeries
Aveiro Bakery: Portuguese Temptations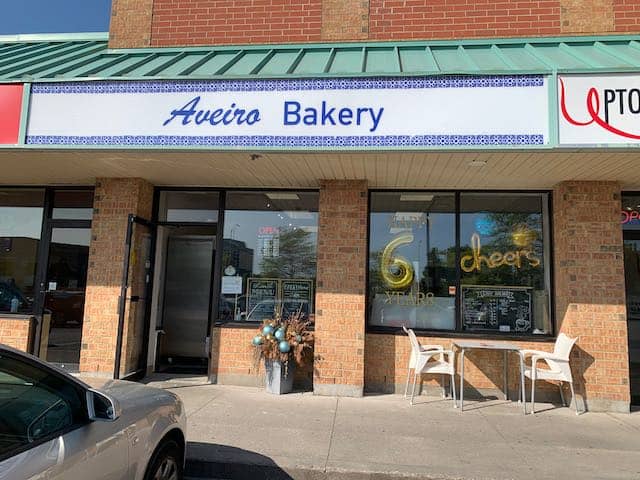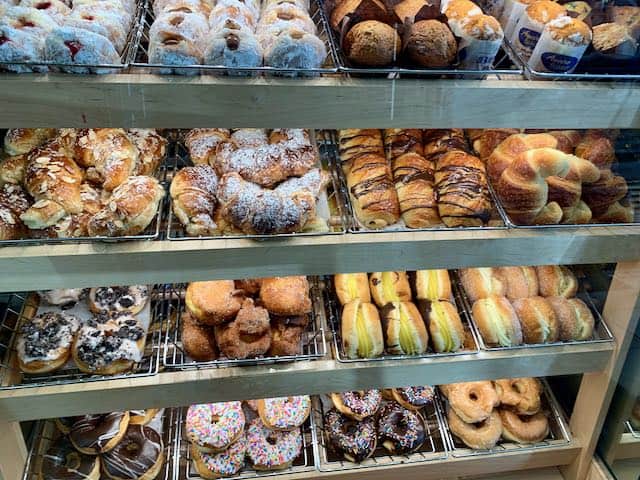 For Portuguese pastry lovers, Aveiro Bakery is a must-visit. This cozy bakery offers a wide range of Artisan bread, buns, and sweets made fresh daily. Their almond croissants and Portuguese bread are sure to win your heart. But the most popular is the Bola Berlim. I tried it the way the owner recommended eating it – opened up and with berries, ah-mazing!
FRENCH Bakeries
1. Tradition de France: A Slice of French Delights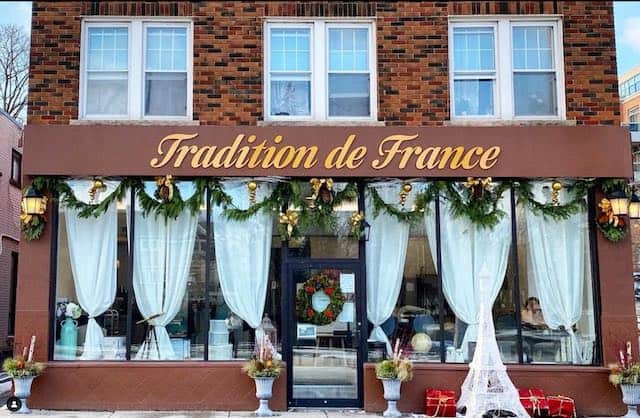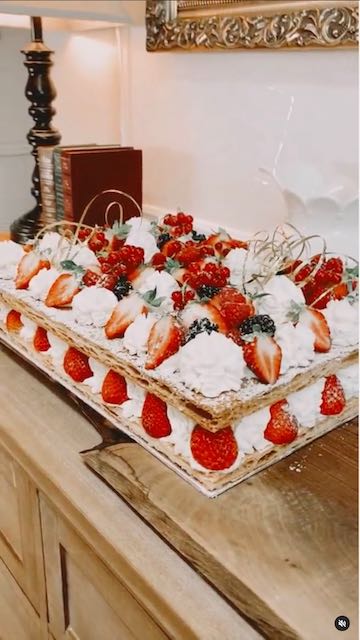 For a taste of France, Tradition de France on Lakeshore Rd in Oakville is your go-to bakery. People rave about their large croissants, puff pastry, and other authentic French treats. They have a nice warm and intimate dining area. It stood out to me that Tradition de France is known for having huge pastries! One commenter describes some of the pastries as being "larger than his face"! But overall, Tradition de France is a very loved French Bakery in Oakville.
2. Patisserie D'Or: A French Journey of Taste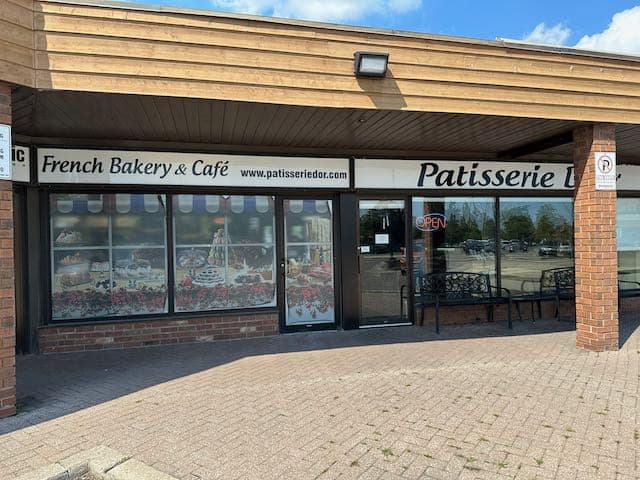 Explore the French delights at Patisserie D'Or, where pastries like pain au chocolat and croissants take you to the streets of France. Their hand-crafted chocolates and cakes are truly decadent.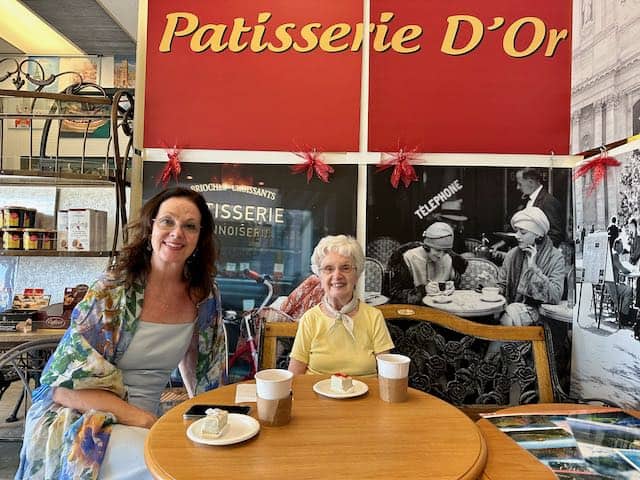 To read about my lovely visit to Patisserie D'Or including photos of the inside of the bakery and the brief story of how the owners met, check out this article.
New and Noteable Bakery:
Nadége Patisserie: French Beautique-Style Bakery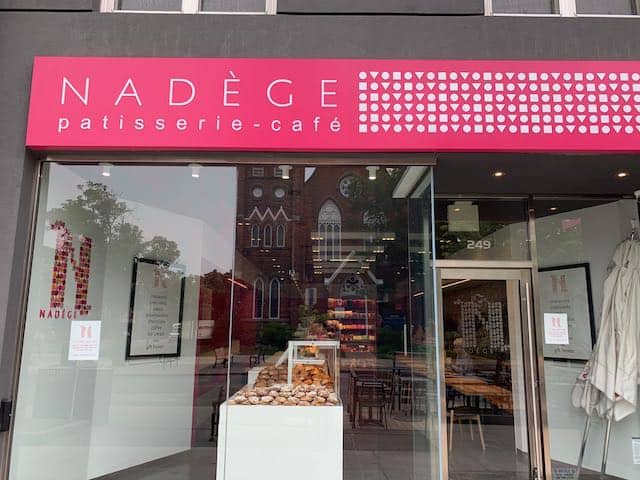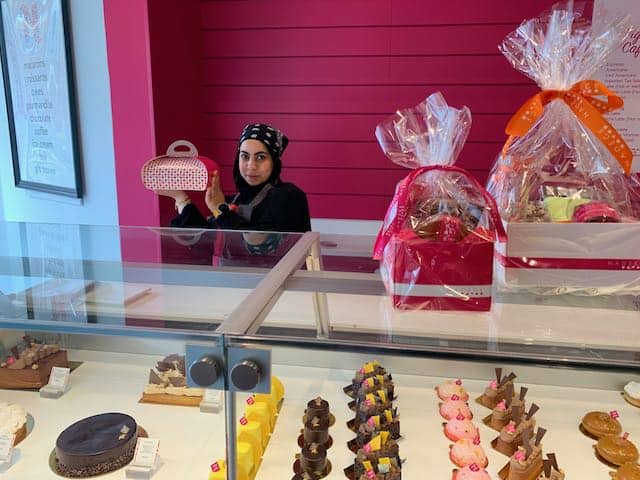 Nadége Patisserie is a fairly new local bakery and so it was hard to check their track record based on reviews. However, I went there and had an egg sandwich on a croissant with a cappuccino and also brought home lots of goodies for my family. Our opinion? This is a fantastic bakery – lovely boutique-like ambiance (very pink), with fresh and delicious pastries. For the sake of consistency, I ordered the croissants and danishes so that I could compare them with the likes of The Danish Pastry House. However, there were macarons, cakes and mini cakes that looked amazing and well worth exploring.
SPECIALIZED Bakeries
Cinnaholic: Fancy Cinnamon Bun Heaven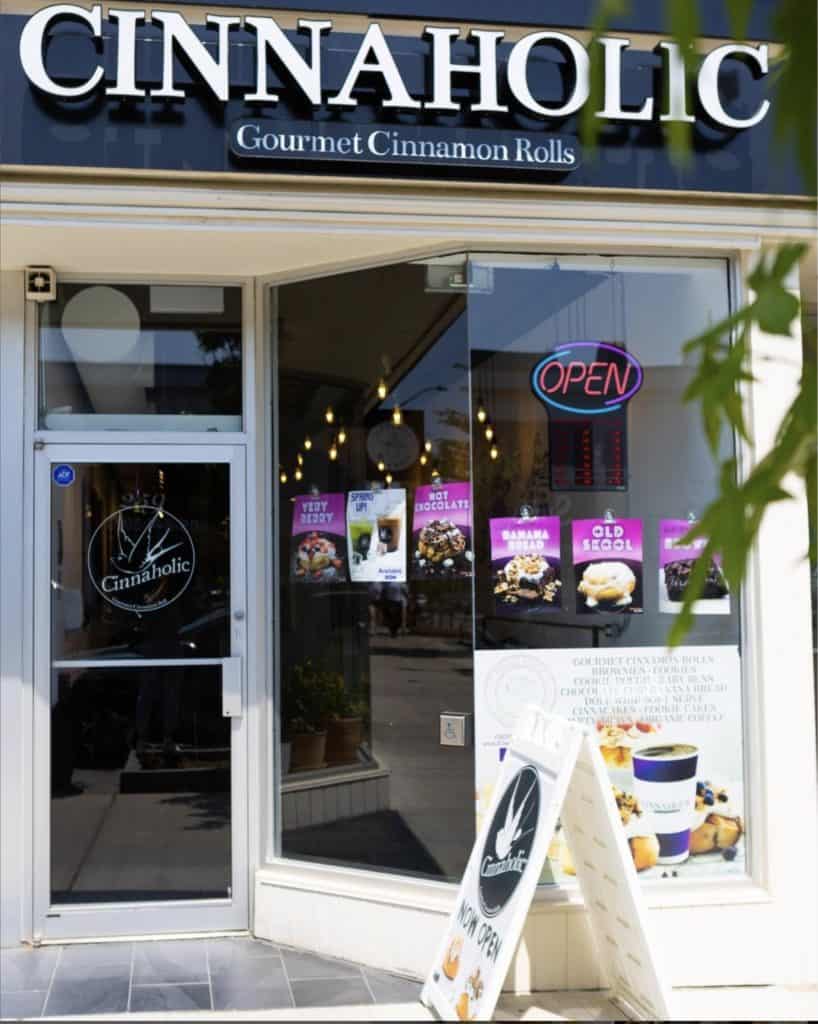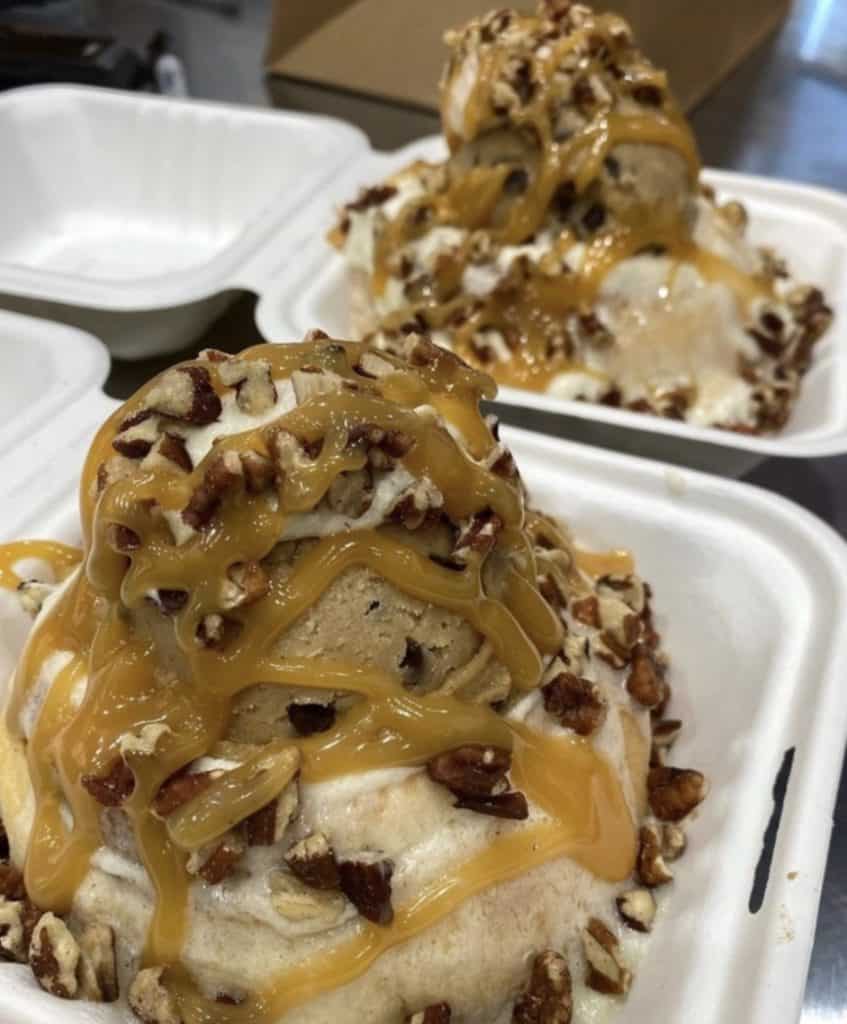 At Cinnaholic, cinnamon buns are elevated to art. These fancy creations are sure to leave you craving more of their unique flavours.
Monastery Bakery: More than Baked Goods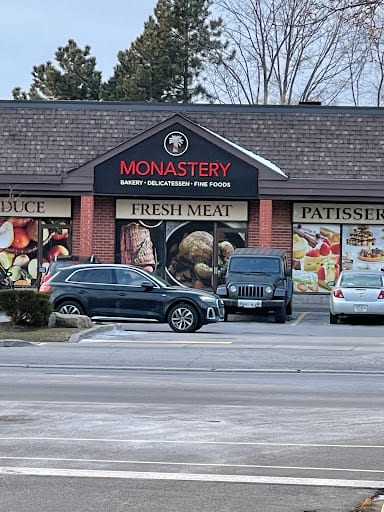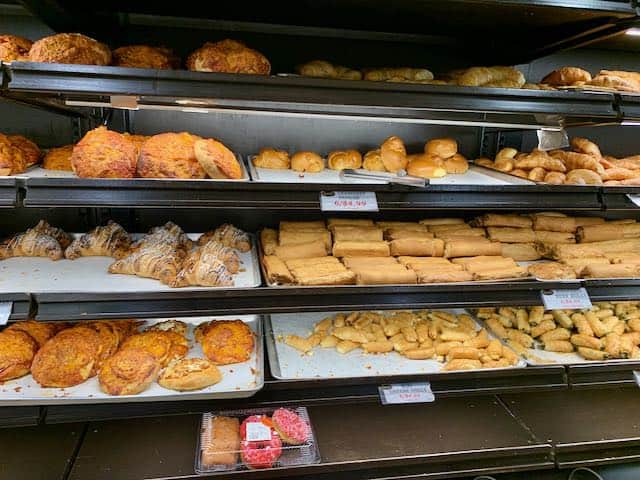 Monastery Bakery offers a diverse range of treats alongside convenience. It's a bakery and grocery
store rolled into one, offering pastries, donuts, cupcakes, bread, and a hot food counter.
Cobs Bread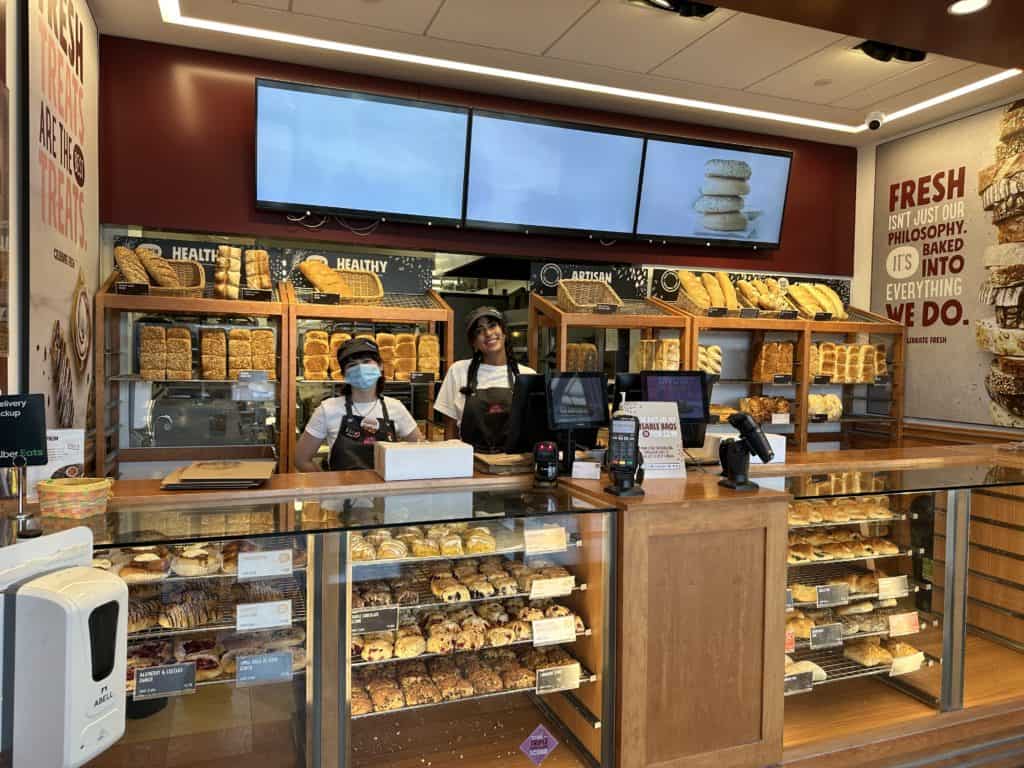 Oakville has three Cobs Bread locations and I'd be remiss if I didn't mention this bakery as a source for tasty fresh baked bread. I've been to Cobs dozens of times. I especially recommend the olive loaf "(which at my bakery is only available on Friday and Saturday). We have it as an appetizer with olive oil and balsamic vinegar at home. If you're having guests over, Cobs is a great way to elevate your meals with their fresh rolls alongside your own homemade dish. And while you're there, try their scones, cinnamon rolls or butter tarts!
In Conclusion …
Oakville's best bakeries are a testament to the town's culinary diversity and community spirit. These best bakeries in Oakville have it all if you're craving artistic cakes, flaky pastries, or unique vegan delights. Truly, the warmth and creativity of their owners shine through in every bite. So, next time you're in Oakville, don't forget to indulge in the sweet delights of these top-notch bakeries. Happiness awaits at every corner!
For More Articles Like This
By Julie Misquitta
Julie also writes Going-Places E-newsletter: "Your Guide to Local Fun and Entertainment in Halton and Mississauga."
Sign up to receive new ideas each week, delivered right to your inbox!
More Oakville Fun