I grew up around sports and believe that sports had a huge impact on the person I have become. Playing sports as a child taught me discpline, active listening, team work, healthy active living habits, determination, teamwork and so much more. Sports have always been part of my life as my family would definetly be defined as Sporty. My parents met each other playing baseball and continued to promote a love of sports when they had kids.
Between my brother and myself we were always involved in sports and spent countless weekends and evenings at the sports fields, whether it be watching or playing. I grew up playing soccer and doing gymnastics while my brother played lacrosse, rugby, wrestling, ball hockey, and football. Sports was part of our families lifestyle and has always been an important part of my life. My husband and I share a similar love of sports and have been playing in a Co-Ed soccer league together for over 10 years of our relationship and continue to make it a prority to spend that hour once a week playing together despite having a young daughter.
We decided before our daughter Thumper could even walk that she would be involved in sports and that we would promote physical literacy as it is an essential part of health and development in children. There are many amazing Parent and Tot programs in Brampton that allow you to expose your child to a sport at a very young age.
Thumper has already completed 2 sessions of gymnastics and we were super excited in the fall that she was now old enough to experience her first introduction to sports. We began looking for sports programs and came across Sportball Brampton Parent and Tot Program and decided to sign up for the fall session. I highly suggest when you search for toddler activities nearby that you consider Sportball for Kids. If you are in the Peel Region I would highly recommend The Jr Multi Sport Program at Sportball Brampton. Checkout our Ultimate List of Parent and Toddler Classes in Peel Region or Baby Activities in Brampton.
Activities near me for Kids: Sportball Brampton Parent and Tot
Sportball values positive learning of skills instead of focusing on winning. Sportball began in 1995 and has been teaching children the fundamental skills to prepare them to play any sport and promotes physical literacy. Sportball has created classes that are age and developmentally appropriate for children aged 16 months all the way up to 12.
Sportball offers Multi Sport and Multi Sport Jr., T-Ball and Soccer (summer only). Sportball follows a simmilar approach to the Ontario Curriculum which uses a TGFU (Teaching Games for Understanding Model) as all games, activities and instructions have a purpose and expected outcome. Sportball's goal is to build confidence, competence and physical literacy.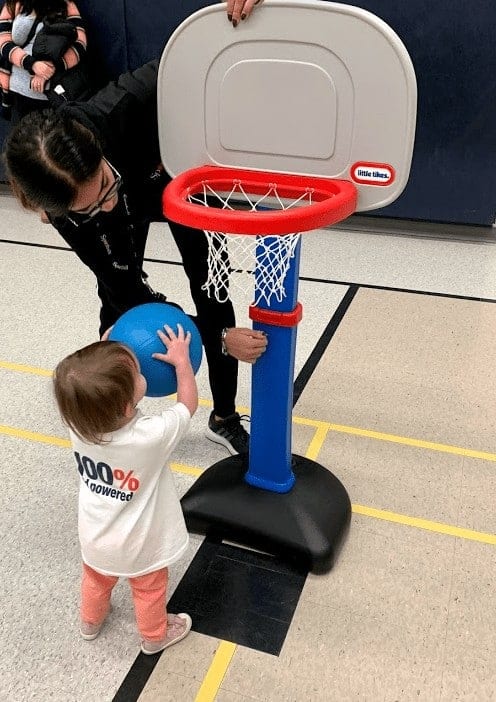 What types of Sports Classes does Sportball Brampton offer?
Multi Sport and Multi Sport Jr are the perfect way to expose your child to the world of sports, sportsmanship and team play. These classes keep kids moving and burning energy the while class and send them home with a new set of skills each week. Each week of the 8 week program explores a different sport including: soccer, baseball, basketball, football, hockey, volleyball, golf and tennis which provides children with an amazing foundation of active living skills.
T-Ball Programs teach throwing, catching, batting, running bases and fielding… all the funamental skills to be a T-ball Star! (*offered in summer only)
Sportball Soccer classes teach new drills each week through non competitive games to keep the high energy up and ensure the class is fun! (*offered in summer only)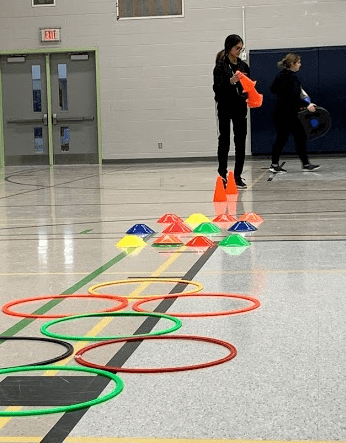 3 Ways I believe Toddlers will Benefit from Sportball:
Following Instructions: Thumpers ability to follow instructions even at younger than 2 was amazing by the end of the 8 week program as she would head to the Sportball Line right away when asked, stop and watch for instructions and then complete activities to the best of her ability. The coaches really focused on routine and repetition to ensure the kids were successful.

Social Interaction with Peers: Sportball allowed Thumper to meet new friends and catch up with old friends in a fun play environment, and encourages parents to get to know each other and chat as it is a parent and tot class.

Develop Sport Skills: Through Sportball Thumper learned how to run, jump, throw and kick a soccer ball all of which are skills she didn't begin the program with and were excited to head back for a Winter Session in the next level up and learn and play even more! We dedicate our Saturday mornings to Sportball as I feel even though getting up early and heading out the door can be a struggle the program has so many benefits for my little one. She is stronger and more resilient largely in part to atheltic programs we have put her in as while she is almost 2 she only weighs just over 20 pounds so she is Small but Mighty!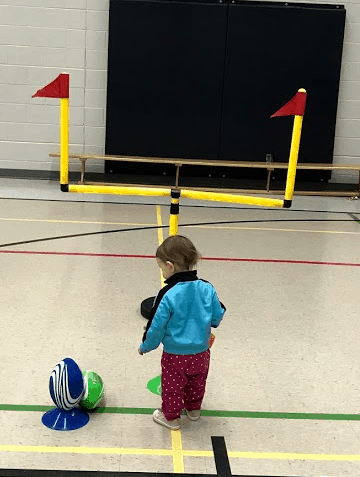 Sportball Brampton: An Introduction to Sports for Kids
Sportball Methodology focused on teaching children sports and athletic skills for life while focusing on three key areas of child development: Sport Skills, Pro-Social Skills and Motor Skills. As both a parent and a teacher I believe it is so important to develop all of these skills to help the development of the whole child as pro-social skills are just as important as sport skills.
Three target areas of development:

An Example of how Sportball targets all three areas:
One of the weeks focused on Tennis and I remember arriving and thinking how is a toddler going to lift a tennis raquet the size of herself let alone hit anything with it, well she loved it! Thumper explored with the tennis racquet and even hit a few balls with the racquet, while not in a traditional sense as she couldnt hold the tennis racquet up yet she still practiced grasping the racquet and hand eye coordination to make the racquet hit the net.
Sport Skill: Hitting with two hands using a Tennis Racquet
Pro-social Skill: Following instructions and Listening
Motor Skills: Grasping, Hitting
Why I love and Recommend Enrolling in Sportball: My Review of the Sportball Jr Multi Sport Program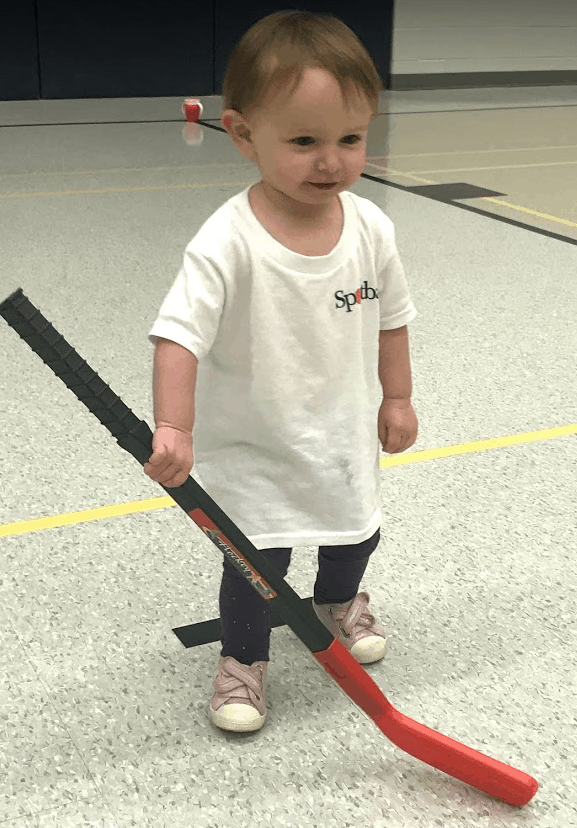 Sportball Jr MultiSport Parent and Tot Classes are for children aged 16 months to 3 years old and focus on physical movement and social exploration through creative motor games, songs, rhymes, stories, bubble time and more using a play based curriculum. Classes are taught through imaginative storylines and age appropriate language that kids can understand and respond to such as "knocking on the sleeping turtles" which simply meant to knock on the pylons.
Instructors turned each simple skill and activity into a fun game often featuring animals which engaged the kids. I loved that for each sport the basic skills were broken down to the simpliest form allowing even a 1 year old to play and learn different basics of sports such as throwing, kicking, and running.
The classes are forty-five minutes long and introduce children to a different sport each week and allow parents to guide their little ones at a pace and level that is comfortable for them. On top of being a great bonding exercise, these classes can lay the foundation for a shared life-long love of movement and sport.
Sportball Jr Multi Sport programs integrate sport & social skills development through activities that feel just like daily play. In addition to parents and kids being active and bonding together in class, parents leave with lots of ideas of activities they can do in their own backyard to help promote skill development in their growing athletes.
Thumper began the program when she was 19 months old and finished the program at 22 months old, although she may be super small in comparison to other kids she is mighty and loves to run, play and explore which is why I felt that Sportball was a great program for her. Not only was she exposed to hockey, tennis, soccer, volleyball, baseball, and many other sports but she also learned basic movement skills such as jumping and listening to instructions. I am not going to lie the first class she was all over the place and had difficulty following instructions but Coach Tiffany and Coach Priyanka ensured me that within a couple weeks it would improve and they were right.
By the last class Thumper would follow all instructions such as meet at the Sportball line (black line) and would even listen to the steps needed to complete each skill and then would complete the activity as shown most of the time. They simplified the steps and made creative connections to animals to engage the kids attention such as a hula hoop is a lion and you need to feed him a cheeseburger (ball) for basic basketball skills.
It amazed me that at such a young age she was able to complete an obstacle course independently and complete the different activities properly. My favourite part of the program was that she loved learning how to jump, as at the beginning of the program she was just starting to learn to run and now she jumps around the house all of the time.
The coaches were amazing as not only does Tiffany understand the fundamentals of teaching sports but she is also a mom of 2 herself so she understands the difficulty of arriving on time, dealing with tantrums and everything in between. Tiffany is the coach and Director of Sportball Brampton, she brings a passion for sports and is a firsthand believer of the impact that sports can have on a child's development and she grew up playing soccer and still continues as an adult.
I have had the privellege to see her in the role of coach and as a player as we play in the same adult soccer league and she not only teaches sportsmanship in her Sportball Programs but also demonstrates it herself when she plays which I think is important as sometimes individuals can Talk the Talk but not demonstrate in real life. Tiffany is always energetic and happy to see the kids and not only teaches them but gets to know the individual families even in the short time frame of each lesson.
Example of Activities:
Obstacle #1: Banana Split – Hop one foot then two
Obstacle #2: Sleeping Turtles – Hop over the Sleeping Turtles
Obstacle #3: Sway through the Forest – Zig Zag between pylons
Obstacle #4: The Lion – Feed the Lion a Cheeseburger – Shoot a Basket
Checkout our Video of Sportball Brampton
Don't wait, SIGN UP TODAY!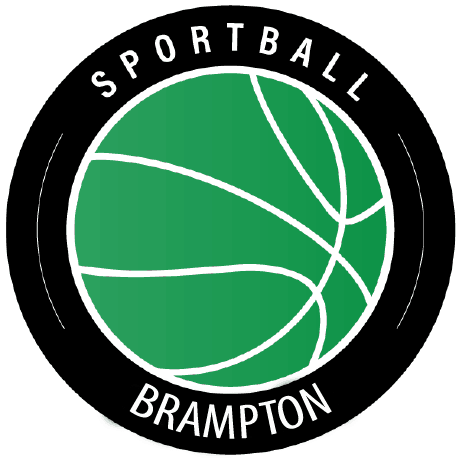 Contact Sportball Brampton to Try out a Free Class!
https://www.facebook.com/SportballBrampton/
(289) 201-4119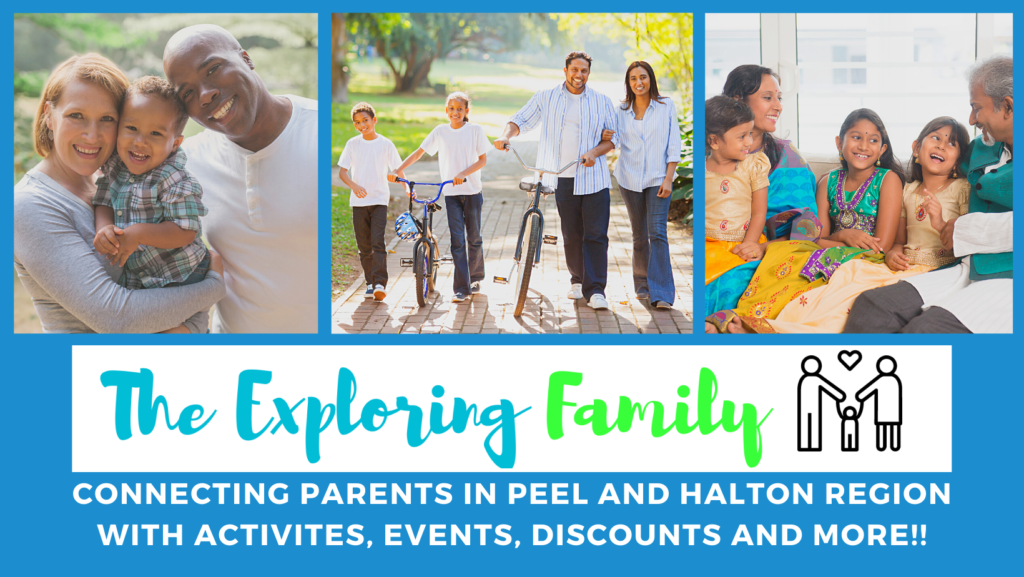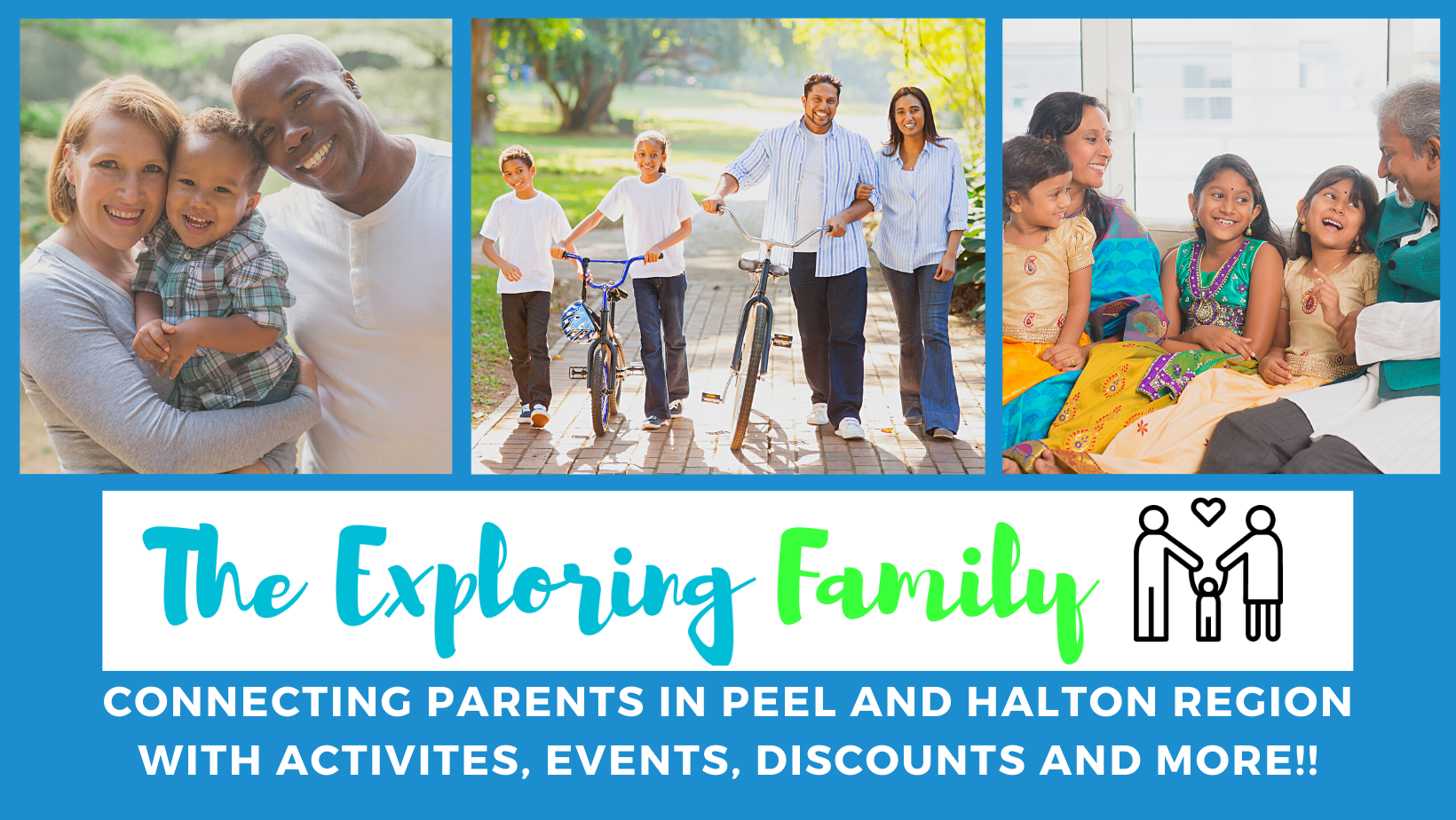 Can you help make this article better?
If you have noticed an error, have additional information or would like to share a comment you can:
E-mail us at info@thexploringfamily.com
Find us on Facebook: The Exploring Family
Find us on Instagram: @The.Exploring.Family