Everyone loves a good FREEBIE and to feel special on their birthday so why not take advantage of these Birthday Freebies Canada- so enjoy our list of rewards and discounts for celebrating your birthday.  Take advantage of all the FREE stuff on your birthday that brands offer to Canadians on their birthday to celebrate their SPECIAL Day! From coast to coast there are lots of Birthday Freebies Canada, that you can claim or enjoy on your birthday. Make sure to pay attention though as some deals are good only on your actual birth date, while some are good for multiple weeks around your birthday, so make sure you sign up ahead of time to claim the freebie offers. Birthday freebies or birthday rewards are offered through email newsletters, loyalty programs, and are free to sign up. Checkout our other Food Guides: Best Ice Cream, Best Sushi, Best Donuts. 
Do you know of any places that we missed? Let us know!
How do I Recieve Birthday FREEBIES in Canada?
You can recieve birthday freebies by signing up for the brands loyalty programs. Make sure to sign up atleast 7 days before to ensure you recieve the coupon or reward.
Where to Find FREE Food and Treats  in Canada on Your Birthday:
The Best thing about birthdays is presents... so what if you could get multiple discounts, deals and freebies for celebrating your birthday. This list includes restaurants that can get you FREE stuff for you birthday including food. Food Freebies include drinks, desserts, dinner and discounts to celebrate your birthday! Scroll to find the best discount or special for your birthday, or even claim a few. 
FREE BIRTHDAY BREAKFAST OFFERS:
Dennys -> Celebrate your special day with us, and enjoy a free Build Your Own Grand Slam®! (Dine in only. Valid picture ID must be presented at time of redemption. Offer valid only on actual birthday.)
Coras -> On your birthday, you will receive a $5 birthday voucher valid in all Cora restaurants.
David's Tea -> If you tell us your birthday, we'll give you 5 FREE points!
IHOP (International House of Pancakes) -> Sign up for the IHOP Pancake Revolution and receive a free meal. PLUS Free Ihop birthday meal and Free meal on your 1st anniversary of joining.
Panera Bread -> For your birthday you will get a FREE Reward! Some of your choices include – FREE pastry or sweet or a FREE coffee, tea, or soda reward (each member gets a different offer).
Starbucks - On your birthday (as indicated in your Starbucks Rewards account), you will receive one (1) complimentary handcrafted beverage OR one (1) complimentary food item OR one (1) complimentary ready-to-drink bottled beverage ("Birthday Reward").
Cobs Bread -> Did you know that you get a free scone on your half birthday and a free cinnamon bun on your birthday when you sign up for COBS Club
Krispy Kreme -> One free donut on your birthday and exclusive offers and reward points throughout the year.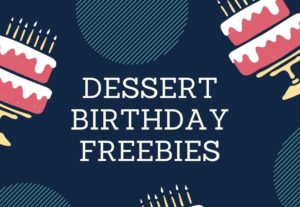 FREE BIRTHDAY DESSERT OFFERS:
The Best thing about birthdays is presents... so what if you could get multiple discounts, deals and freebies for celebrating your birthday. This list includes restaurants that can get you FREE birthday desserts. 
Baskin Robbins -> The Baskin-Robbins Club 31 is a free program. By joining Club 31, on your birthday you will receive coupons for a Buy One, Get One (2.5 oz. cone or 3 oz. soft serve cone) FREE and $3 off any ice cream cake (minimum purchase $25) at Baskin-Robbins.
Menchies -> The birthday reward gives registered guests a yearly $5 coupon to use 1 week before to 1 week after their birthday. The coupon can only be used on a singular transaction and is automatically attached to your mySmileage account. To check if you have a birthday reward, please visit here.
Marble Slab Creamery ->A $5 Birthday Reward will be sent to you 7 days prior to birthday, and will expire 7 days after your birthday.
Coldstone Creamery -> You have two weeks to redeem your BOGO in-store. Your birthday BOGO is valid 7 days prior to your birthday and expires 7 days after your birthday.
Cinnabon -> You will recieve a 16 oz Cold Brew for Your Birthday.
Dairy Queen -> Join Dairy Queen's Blizzard Fan Club and get a coupon via email for a FREE 16-ounce Blizzard on your birthday
Swiss Chalet -> Recieve a free Dessert for your birthday
Kelseys -> Free dessert on your birthday when part of Kelseys Loyalty program, and recieve a bonus spinach dip when signing up
Boston Pizza -> Free Dessert on your birthday!
Lone Star -> Their team will be happy to acknowledge your special day with a song and photo opportunity with the birthday hat and offer you a FREE Birthday Dessert
Timonthy's Coffee -> A FREE Baked Treat with purchase of a 16 oz coffee.
Jack Astors -> Become a Jack's VVV. I.P. and get hooked up with a FREE Dessert for your birthday! They will email you a coupon. Minimum food and non-alcoholic beverage purchase of $10 before tax and gratuities required for redemption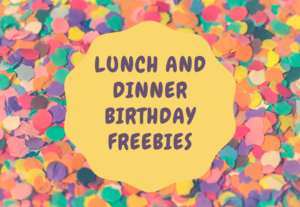 FREE BIRTHDAY LUNCH AND DINNER OFFERS:
South Street Burger -> Join below and celebrate your birthday with a Buy One, Get One FREE Burger coupon on your birthday. · Please subscribe at least 72 hours in advance of your birthday.
Mandarin ->  Sign up for our Mandarin Dish e-newsletter at least one day prior to your birthday, receive an e-coupon, and dine with 3 paying adults to enjoy a birthday buffet feast on us!
Buffalo Wild Wings -> Join the Blazin' Rewards and as a member you will get FREE Birthday Wings during your birth month!
Montanas ->Join the Montana's® Grill Lovers Club, you're signing on for great BBQ and so much more. You'll also get access to exclusive 10% off and FREE Dessert on your Birthday!
Red Lobster -> Surprise Birthday Offer -> New members must join at least 10 days prior to their birthday to receive a birthday coupon
Quiznos -> Get 10 points on your birthday
7 Eleven -> Get a FREE Slurpee® drink during our birthday month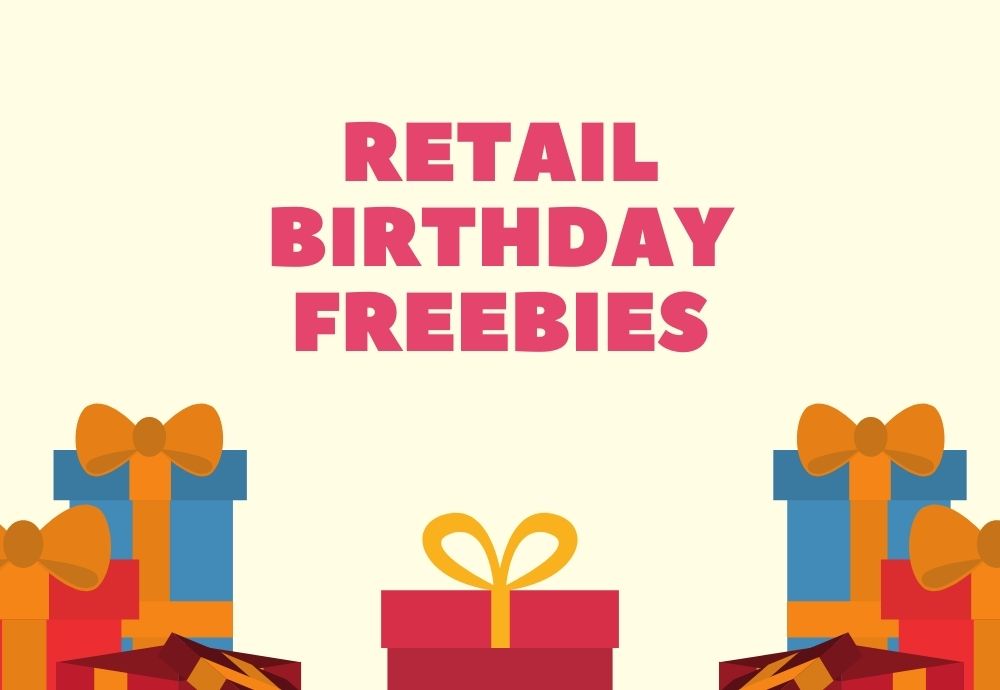 FREE RETAIL BIRTHDAY OFFERS:
Chapters -> Receive 2500 bonus rewards points on your birthday which is good for $5 off your next purchase
Sephora -> Join Beauty Insiders and recieve a free gift: Choose from a NARS, LANEIGE, Moroccanoil or Maison Margiela mini set
Old Navy -> Recieve a Free Gift on your Birthday
Body Shop -> Recieve a Free Gift on your Birthday (Believed to be $10 off coupon)
American Eagle -> 15% off coupon for your Birthday
RW & Co -> Birthday surprise coupon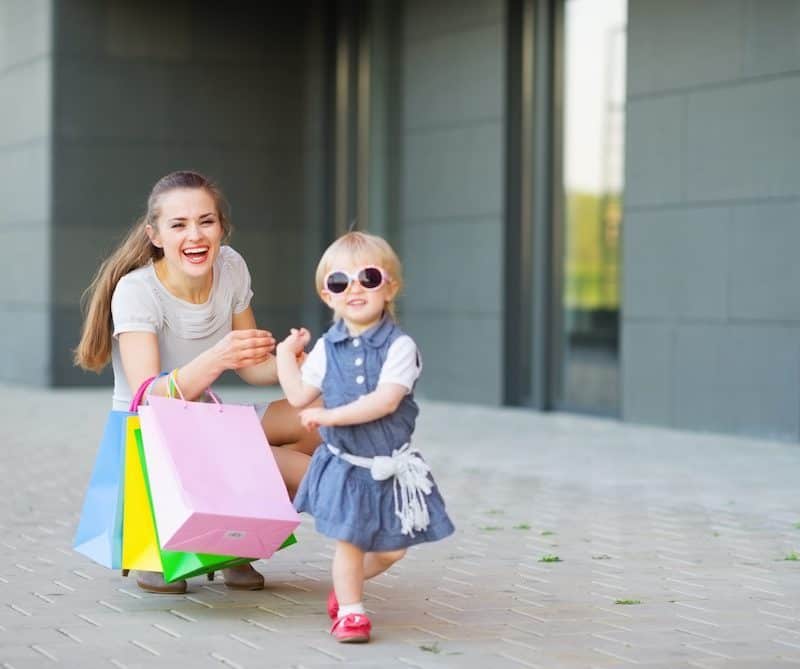 FREE BIRTHDAY STUFF FOR KIDS IN CANADA:


Build a Bear -> Bring the birthday boy or girl in to count their candles any day during their birthday month, and the age they are turning is how much it costs to make their own Birthday Treat Bear! Regularly $14, Count Your Candles, pay your age – our birthday treat to you!
Swiss Chalet -> Children up to age 10 recieve a free Kids Meal for their birthday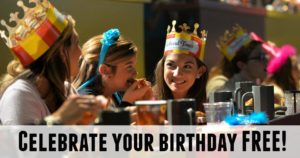 Medevil Times ->Free admission for a child with purchase of one adult ticket. Specifically, with the purchase of one full-priced adult admission, you will receive one free admission of equal or lesser value for the birthday celebrant. The Birthday Fellowship coupon is valid for your birth month and the first seven days of the following month (for those end-of-the-month celebrants). Like with all of our discounts, this one may not be combined with any other discount, special offer or group rate. You may be asked to show proof of birthday at the castle prior to admittance as well.