When planning our recent family vacation to Philadelphia I was worried I would not find any attractions that our whole family would enjoy. Hubs and I don't always like the same attractions, and we had 2 little boys to keep entertained. I was excited when I came across the Academy of Natural Sciences of Drexel University. As a science geek I knew that I would enjoy the biodiversity and environmental science focus and Hubs would love the dinosaur hall.
We started out our trip to the Academy of Natural Sciences by taking a quick tour through the Butterfly conservatory. Although Little Bear and I love watching the butterflies, Monkey does not share our excitement and is afraid of them so we didn't stay long.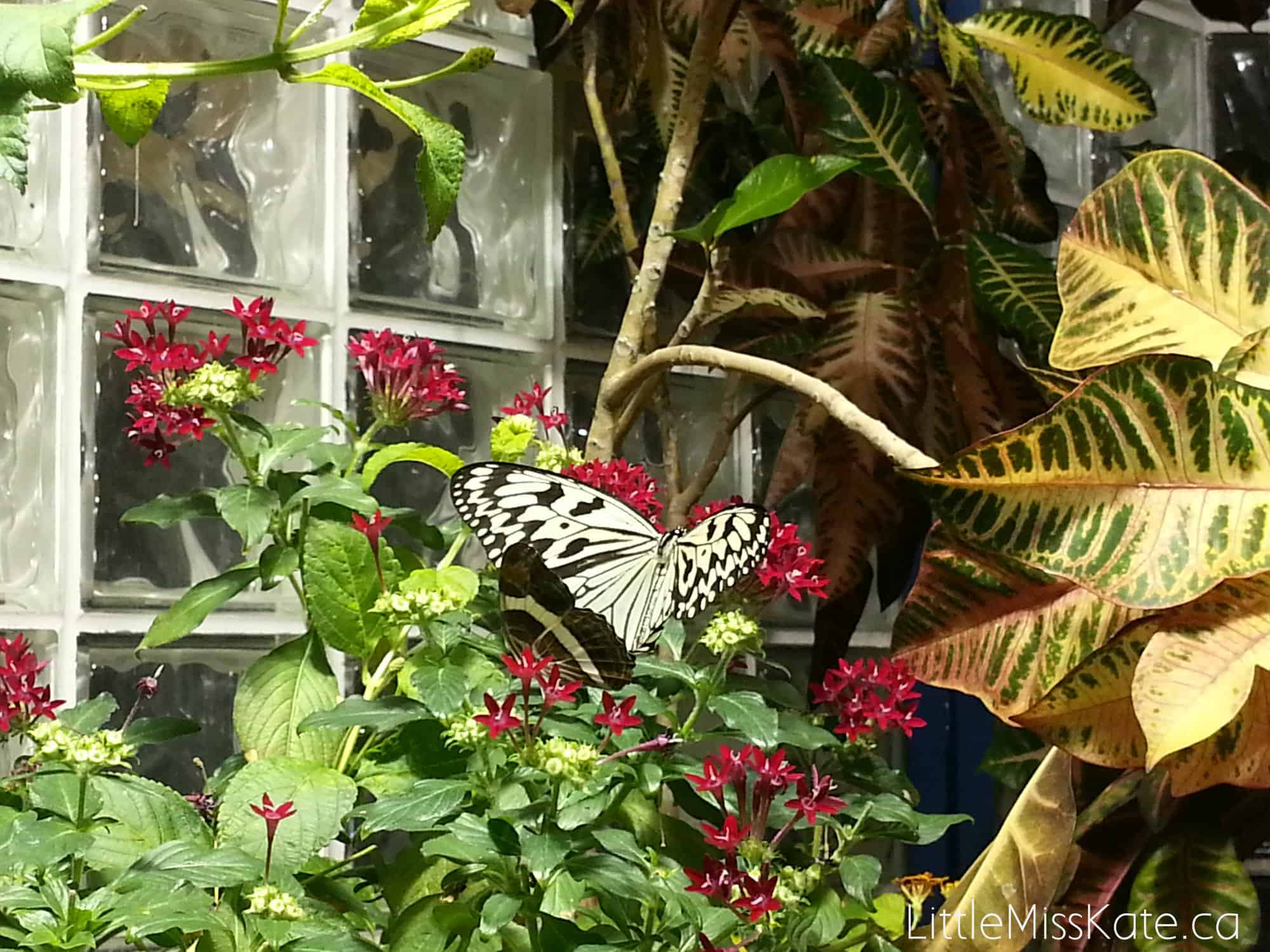 Next we explored the over 35 dioramas on display at the Academy of Natural Sciences. These dioramas showcase animals from all around the world including Africa, Asia and North America. Although I have seen many photos and videos of several of these animals the life-size dioramas give you a true appreciation for just how impressive mother nature really is.
We spent the bulk of our time at Dinosaur Hall at the Academy of Natural Sciences. I was very impressed with how engaged the staff was with the boys. Taking time to point out interesting things and making sure that they were having a good time.
Monkey loved "The Big Dig" where everyone can be a paleontologist and dig for dinosaur bones. At the Fossil Prep Lab we were able to watch Academy staff work on preparing fossils for display. Since we visited the Academy, the Dinosaurs Unearthed exhibit featuring over 10 life-size moving animatronic dinosaurs has opened and runs until March 30, 2014. If you have dinosaur fan at your house this would be a must visit attraction. If your kiddo is dinosaur obsessed you may consider some dinosaur decor for their room.
"Outside In" capped off our visit to the Academy of Natural Sciences. This area is dedicated to allow children a hands on learning experience. From watching a live glass encased bee hive to panning for shark teeth there are endless ways for kids (and parents!) to get involved.
The Academy of Natural Sciences has many upcoming special events and activities, make sure you follow them on Facebook and Twitter so you can find out about the latest! Spend the day in Philadelphia learning about the environment and animals young & old at the Academy of Natural Sciences.
Disclosure: I was provided with complimentary tickets to this attraction. All opinions are strictly my own.