On my recent trip to Ottawa we decided to take an Ottawa boat cruise on our first day in the city to give us an overview of the city and its history along with getting the "lay of the land".  Paul's Boat Lines Ottawa River Cruise offers a 1.5 hr tour that includes magnificent views of the Parliament Buildings, Museum of Civilization, Rideau Falls, glimpses of Sussex Dr and much more.
Paul's Boat Lines Review
The staff on Paul's Boat Lines were extremely friendly and helpful  From the ticket office to the captain everyone went the extra mile to make sure we had an enjoyable boat cruise with the kids.  Monkey even had a chance to drive the boat!  I would suggest ditching the stroller and opting for a baby carrier or walking.  The boat has 2 levels, and if you are spending most of your time on the upper deck (where the best views are) you will not be able to get your stroller up there easily.
Enjoying the City from the water
The Ottawa boat cruise was divided up into approximately 45 minutes of sight seeing with commentary from your guide and 45 minutes of time to relax, walk around on the boat to enjoy the sights and ask any questions you have about the city.  The perfect length of time to enjoy some time on the water without the kids getting bored.  The tour guide was friendly and knowledgeable, she had no problem answers our questions about the city and some of the landmarks along the skyline.
Ottawa Boat Cruise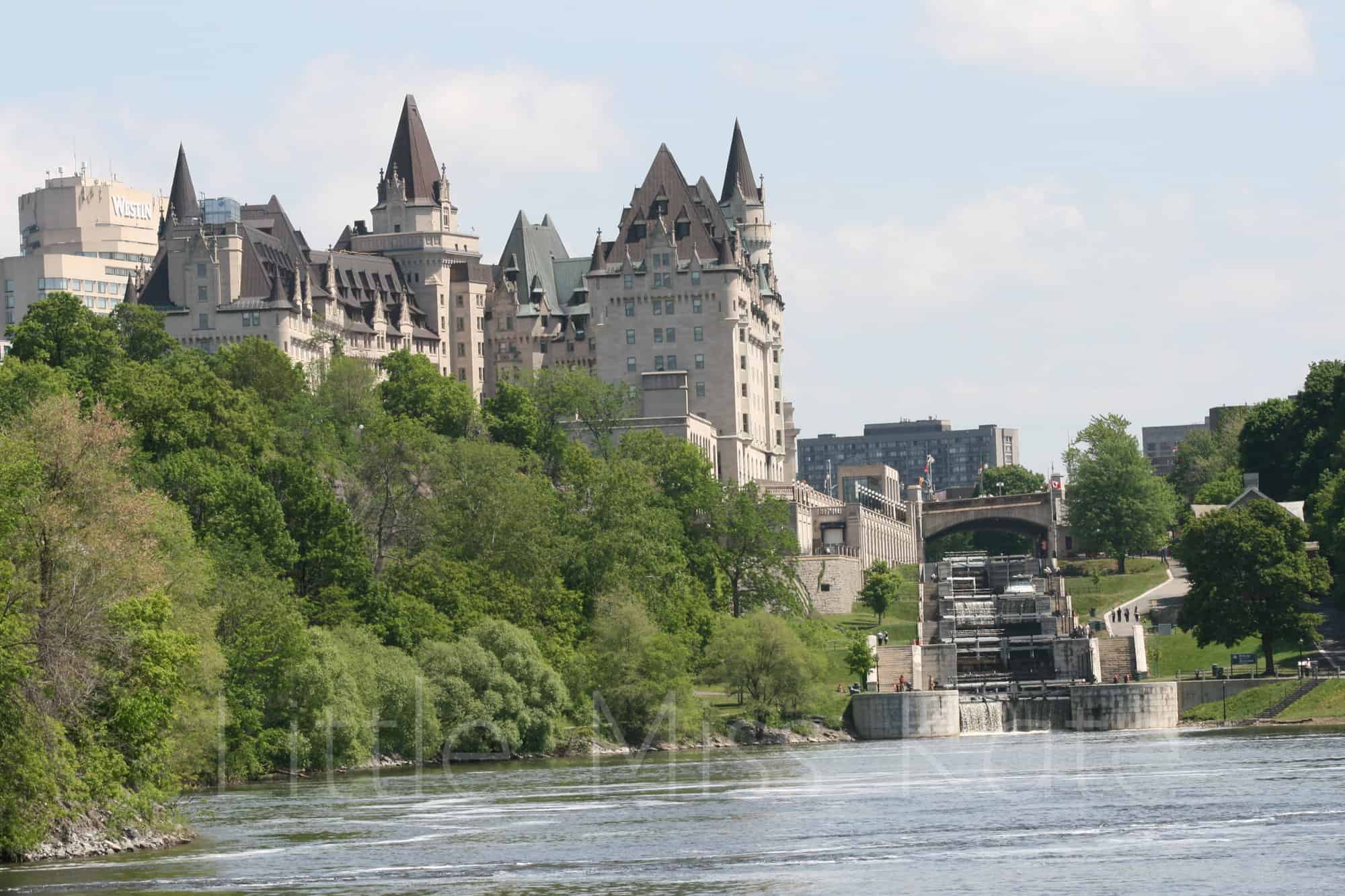 The boat was spacious and comfortable, and there was plenty of shade even on a hot day.  As an added bonus you could buy snacks on board including drinks and ice cream.  There was a class trip on board with us, and even with all of the students it never felt crowded. If your interested in seeing the Chateau Laurier up close you can check out Afternoon Tea at the Chateau Laurier.

When planning your cruise with Paul's Boat Cruises I would give them a quick call to confirm departure times and locations.  Depending on water levels or other factors the times/locations may change.  A quick call to their helpful office staff will have you all set for an enjoyable cruise.
Paul's Boat lines offers tours on the Ottawa River and the Rideau Canal at affordable rates.  If you are visiting Ottawa I would highly recommend taking an Ottawa Boat Cruise with Paul's Boat Lines during your stay as it is a beautiful way to experience the city.
Disclosure:  I was provided with complimentary passes.  All opinions are strictly my own.