Warm summer days were made for road trips, creating memories, and having a blast. What better way to do those things than to hit an amazing Ontario Beach? We can't think of one.
Whether you want to swim, build sandcastles or lay out under the sun and work on your tan, there is a beach in Ontario for everyone to enjoy.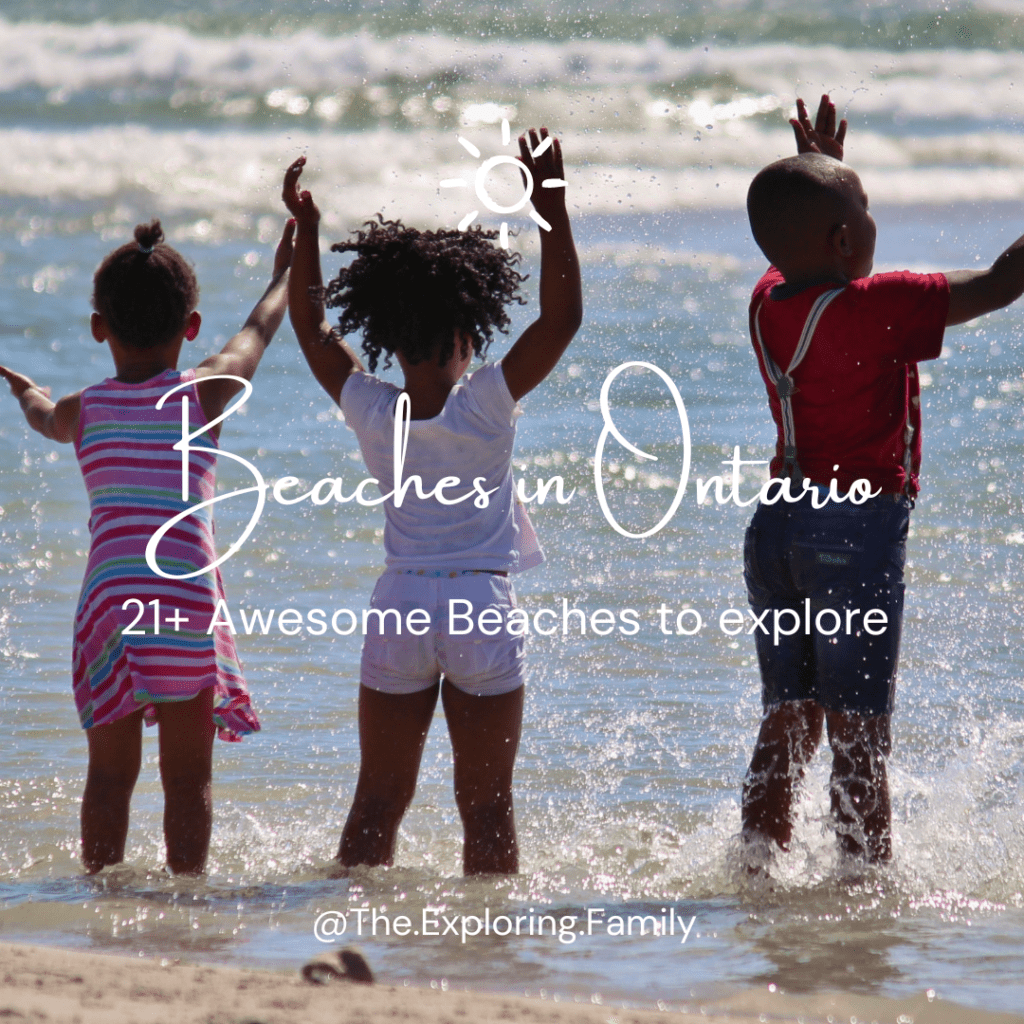 Ontario Beaches
Click on the links below to scroll to some of the best beaches of Ontario
You may think finding a sandy beach in Ontario is impossible, but it isn't. In fact, there are many sandy beaches in Ontario that are perfect for your next beach day.
Sandy Beaches in Ontario
Pancake Bay Provincial Park
12729 Hwy 17N, Batchawana Bay, ON P0S 1A0 – Pancake Bay Provincial Park is a strong contender for the best beach Ontario has to offer. Its stunning blue water and golden sand provide the perfect environment for a beach day.
If you are wanting to go for a swim at Pancake Bay Provincial Park, the water is shallow and clear for quite a long way out. There are also picnic tables and restrooms available for use during the day. Pack a picnic and enjoy the warm waters of the bay.
Providence Bay Beach
Mutchmor Street, Providence Bay, Manitoulin Island, ON P0P 1T0 – Providence Bay Beach is one of the most stunning beaches in Ontario. This expansive beach stretches as far as the eye can see and you won't have any issues finding space to enjoy the sand and water. There is a playground for kids to enjoy with many interactive elements.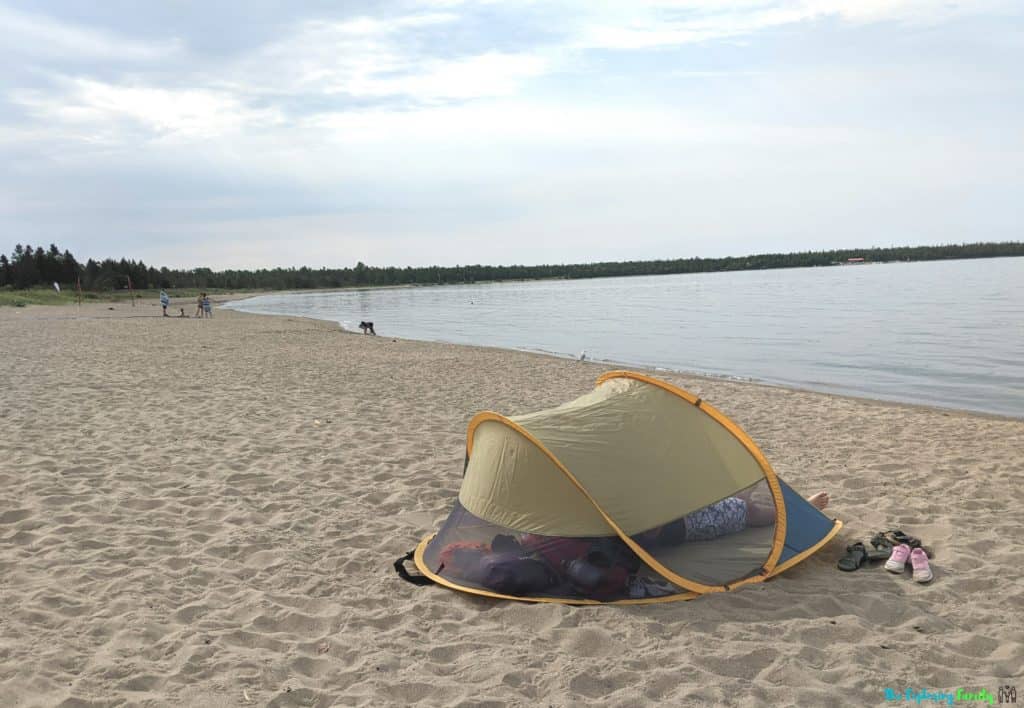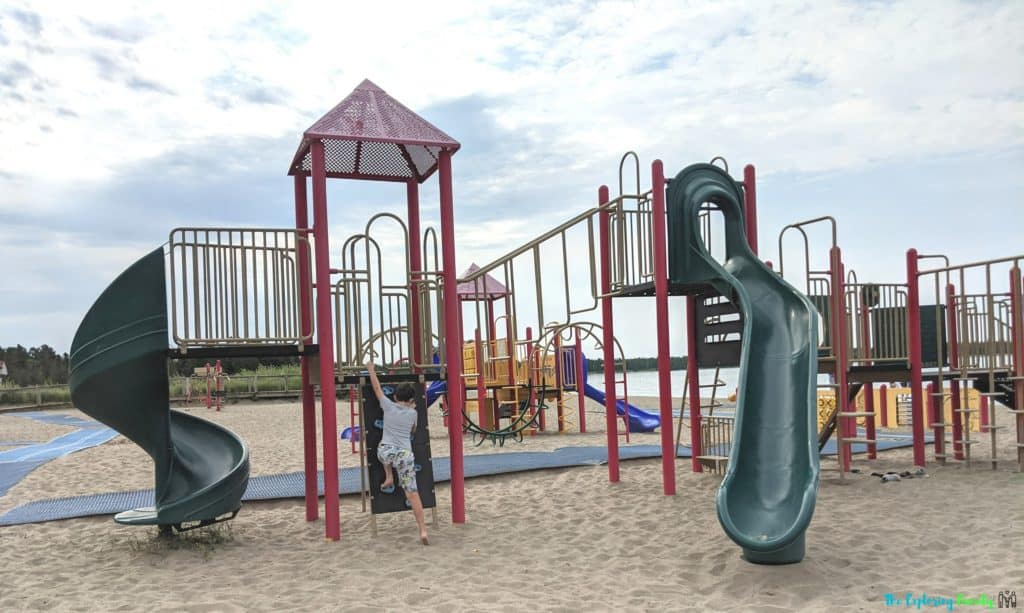 From Providence Bay Beach you can walk to several local spots to pick up drinks, treats and food including Huron Island Time (right on the beach), Lake Huron Fish & Chips, Mutchmor Cafe and Huron Sands Motel Restaurant. There are washrooms in the Harbour Centre located on the beach, and you can rent paddle boards and Kayaks from SUP Adventures Manitoulin.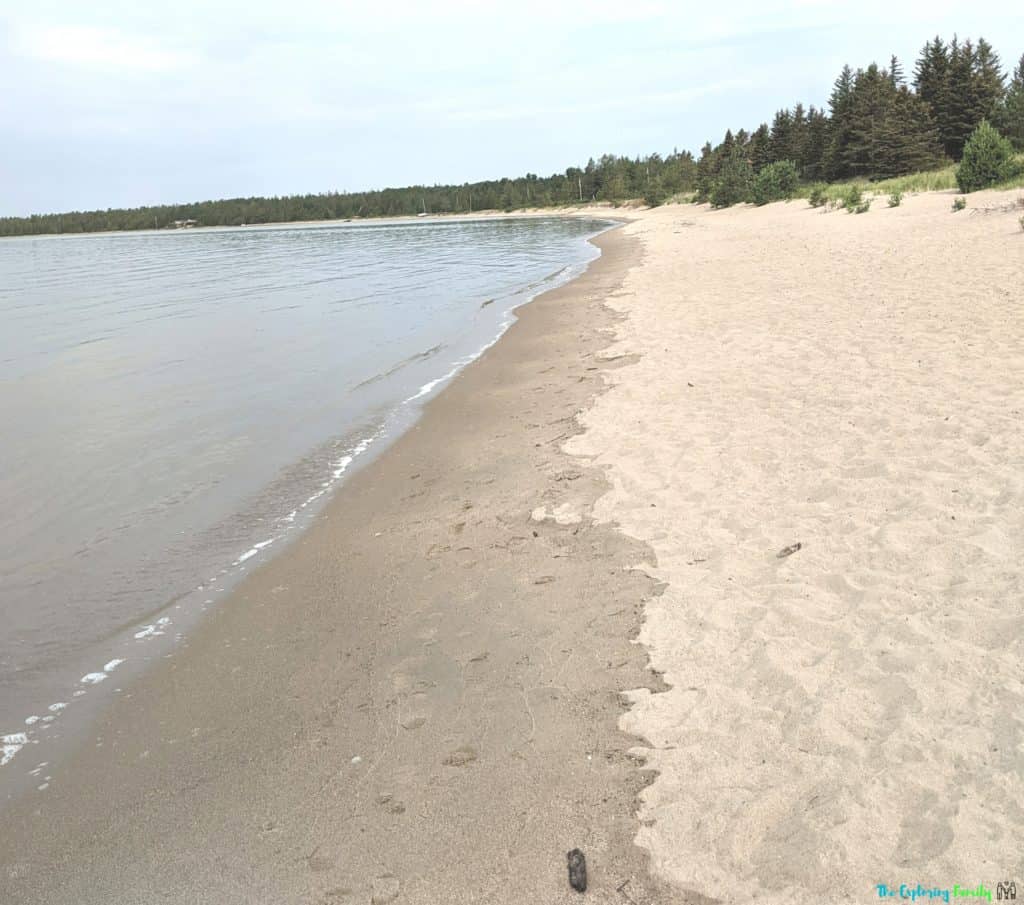 Batchewana Bay Provincial Park
10699 ON-17, Batchawana Bay, ON P0S 1A0 – Batchewana Bay is the perfect place to take your family to visit. Pack up your swimsuit, and a picnic lunch and enjoy this sandy beach park located on Lake Superior.
Whether you build a sandcastle or just take in some rays, you are sure to have a great time at Batchewana Bay.
Sauble Beach
1 Shore Road South, Sauble Beach, Ontario, N0H2G0 – Bring the family and enjoy a gorgeous day at Sauble Beach. This beach spans over 7km and is the 2nd longest freshwater beach in Ontario.
Feeling hungry? There are many great places to eat along the beach. Whether you play volleyball, go surfing, kiteboarding, or anything in between, Sauble is an amazing place to enjoy a summer day.
Wasaga Beach
1 Jenetta St, Wasaga Beach, ON L9Z 2V9 – Wasaga Beach is the worlds longest freshwater beach! With over 14km of white sand, this beach is a beautiful place in Ontario to take a swim, get your tan on, build a sandcastle, and more.
Sauble beach is just over 90 minutes from Toronto. The beach is divided up into 6 different sections. Beaches 1 and 2 are located in town and back onto a boardwalk that includes restaurants, shops, and more. Beaches 3 to 6 are more nature-oriented and quiet. Want to bring your dog with you? Beach 3 is dog friendly.
Sandbanks Provincial Park
3004 County Rd 12, Picton, ON K0K 2T0 – Sandbanks Provincial Park is home to a few beautiful Ontario beaches. There are three different Sandy beaches to choose from: Lakeshore Beach, Outlet Beach, and Dunes Beach. These beaches are ranked among the best beaches in all of Canada.
These beaches have shallow waters and a gentle drop-off, making them great for families to visit. Pack a picnic lunch, bring some swimming goggles and enjoy the warm waters.
Grand Bend Beach
90 Main Street West, Grand Bend, ON N0M 1T0 – Grand Bend Beach is a fantastic sandy beach located in Grand Bend Ontario. This beach is a fantastic destination for anyone, families included.
Grand Bend Beach has many different attractions and features. From water sports to a splash pad, playground, and beautiful pristine waters, you are sure to enjoy your beach day. Feeling hungry? Take a walk along the boardwalk and enjoy the shops and eateries.
Port Dover Beach
Walker St, Port Dover, ON N0A 1N0 – Port Dover Beach offers up a tropical getaway experience without having to leave the province. There is so much to experience at this beach that you are sure to want to visit again and again.
Boasting beautiful palm trees, gorgeous sands, and a spectacular view, Port Dover Beach is a must-visit in Ontario.
Port Stanley Beach
Lake Erie, 162 William St, Port Stanley, ON N5L 1E4 – Port Stanley Beach is a gorgeous place to visit in Southwestern Ontario. You can walk out quite a ways into the water before you hit the gradual drop-off.
This beach is also a great place to take part in water sports. Whether you want to go windsurfing or sailing, the on-shore winds make it easy!
Southampton Beach
49 High St, Southampton, ON N0H 2L0 – Southampton Beach offers over 4kms of beautiful sandy waters for you to enjoy. Take a stroll along the water's edge or visit the historic boardwalk.
Boasting clear waters and a spectacular view, this beach in Ontario offers enjoyment for people of all ages.
Canatara Beach
King, George St, Sarnia, ON 600-8567 – Canatara Beach this beach is a great place to visit if you are looking for something accessible. Plastic mats are provided to allow for easier access by strollers and wheelchairs. This sandy beach is a fabulous location to visit for a picnic, some fun beach activities and more.
Pack up some sunscreen and enjoy the gorgeous waters at Canatera Beach. You will not regret it.

Beaches in Southern Ontario
There are so many beautiful beaches in Southern Ontario to visit this summer. Believe it or not, there may even be a beach near you to enjoy. There are several beaches in the Greater Toronto Area near Brampton and Mississauga and more!
Woodbine Beach, The Beaches, Toronto
1675 Lake Shore Blvd E, Toronto, ON M4L 3W6 – Woodbine Beach Park is a fantastic beach located in the Greater Toronto Area. If you want to visit a beautiful beach without straying too far from home, this one is just the ticket. The beaches are also supervised by lifeguards from 10:30 a.m. to 7:30 p.m. unless otherwise noted.
Woodbine beach offers up over 3km of sandy beach along Lake Ontario. Bring your sunscreen and a towel and relax, taking in the beauty this beach has to offer. Sunbathe, have a picnic or even check out the bathing station.
Toronto Islands' Beaches
Centre Island, Toronto ON – Toronto Island's Beaches are a fantastic option for swimming, sunbathing and more. With 3 different beaches on the island to choose from, you are sure to find one that suits your needs. A quick ferry ride across to the island and you will be enjoying a beautiful day trip to one of the beautiful beaches in no time.
Choose from Hanlan's Point Beach, Centre Island Beach or Ward's Island beach. All 3 of these beaches are sandy and offer stunning views. There are lifeguards on duty at every beach from 11:30 am to 6:30 pm from June to Labour Day.
Sugar Beach, Toronto
11 Dockside Dr. Toronto ON – Sugar Beach Park is a wonderful beach park located in Toronto. It has a gorgeous water feature embedded in a Maple Leaf made out of granite, making it a fun place to cool off for people of all ages.
Visit this beautiful beach and spend the day watching the boats, reading, or relaxing in the comfortable chairs in the shade of an umbrella.
Bluffer's Beach
1 Brimley Rd S, Scarborough, ON M1M 3W3 – Bluffer's Beach is a gorgeous beach located in Scarborough Ontario. Offering several things to do, Bluffer's Beach is a fantastic option for those looking for a wonderful GTA Beach.
Pack a picnic, go for a walk, enjoy the sandy beach and more. No matter what you plan to do at Buffer's Beach, you are sure to have a fantastic time.
Cherry Beach
Cherry Beach Clarke Beach Park, 1 Cherry St, Toronto, ON M5A 0B7 – Cherry Beach is an eclectic little beach located in Toronto. It offers so much to those that choose to visit the area. There is an off-leash park for your furry friends to enjoy, food trucks, and more.
If you do choose to visit this beach, water shoes are recommended as there are several sizes of rocks along the shoreline. Offering up a beautiful experience, with several sandy alcoves to get some privacy, this beach is a must-visit in the GTA.
More Beautiful Ontario Beaches
Ontario has lots of beautiful beaches to choose from. Whether you visit a gorgeous sandy beach, a rock feature or even some scenic caves that lead to beautiful swimming holes, there is something for everyone to enjoy.
Indian Head Cove & The Grotto
Indian Head Cove, Northern Bruce Peninsula, ON – Indian Head Cove & The Grotto located in the Bruce Peninsula is a beautiful beach experience to have in Ontario. The Grotto itself is a beautiful cave with a breathtaking and natural pool of stunningly blue water and the Cove is a gorgeous inlet located right beside it. There is no experience quite like it.
Swim in the inlet or check out the underwater caves that you can swim in. No matter what you choose, don't forget to bring a camera to capture this stunning beach experience in Ontario.
Neys Provincial Park
1004 ON-17, Neys, ON P0T 2W0 – Neys Provincial Park offers up activities from hiking to fishing and everything in between. Check out their spectacular 2-kilometer beach and enjoy a gorgeous day in the water.
Situated on Ashburn Bay on Lake superior, this beach is somewhat sandy and shallow, offering up a great place to cool off this summer.
Balm Beach
18 Tiny Beaches Road North, Township of Tiny, L0L 2J0 – Balm Beach is a gorgeous sandy beach located in Tiny Township in Ontario. This beach is the perfect place to visit to cool off in the cool water, lay in the sand, or even have a picnic. They even have public washrooms available for you to use.
Pack up your bathing suits and towels and hit balm beach to enjoy a stunning beach experience in Ontario this summer.
Spruce Beach
Spruce Ave, Elliot Lake, ON P5A 2C6 – Spruce Beach is a gorgeous and clean beach. It is located in the town of Elliot lake. Featuring gorgeous white sand, this Ontario Beach is a great place for families to cool off for a day.
There are lifeguards on duty during the day as well as a large supervised swimming area. There are even rocks to jump off and swim to for the older children. This beach is perfect for people of all ages!
Killbear Provincial Park
35 Eddie Ramsay Parkway, Nobel, ON P0G 1G0 – Killbear Provincial Park is a fantastic place to visit this summer. Especially if you want to go camping and swimming at the same time. Each of their campgrounds has its own beach as well as a day use beach.
Some of the shorelines are rocky while other parts of it are sandy. You can pretty much choose what kind of beach experience you want to have when you visit Killbear.
Best Beaches In Ontario Map
There are so many beautiful beaches in Ontario that you can visit this summer with your family. Whether you are looking for a sandy beach, a rocky beach or even a cave experience, Ontario has a lot to offer. So, pack up your swim trunks, bring a picnic and enjoy exploring all that summer in Ontario has to offer.
Want to stay in the know with all things local? Don't forget to join our locally focus Facebook group: Parents Resource – Open to any families in GTA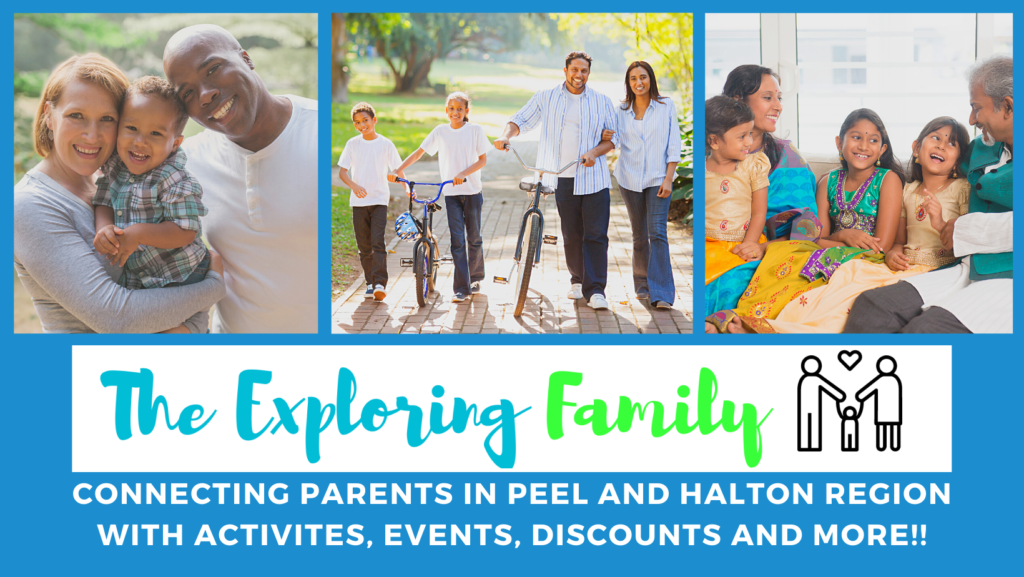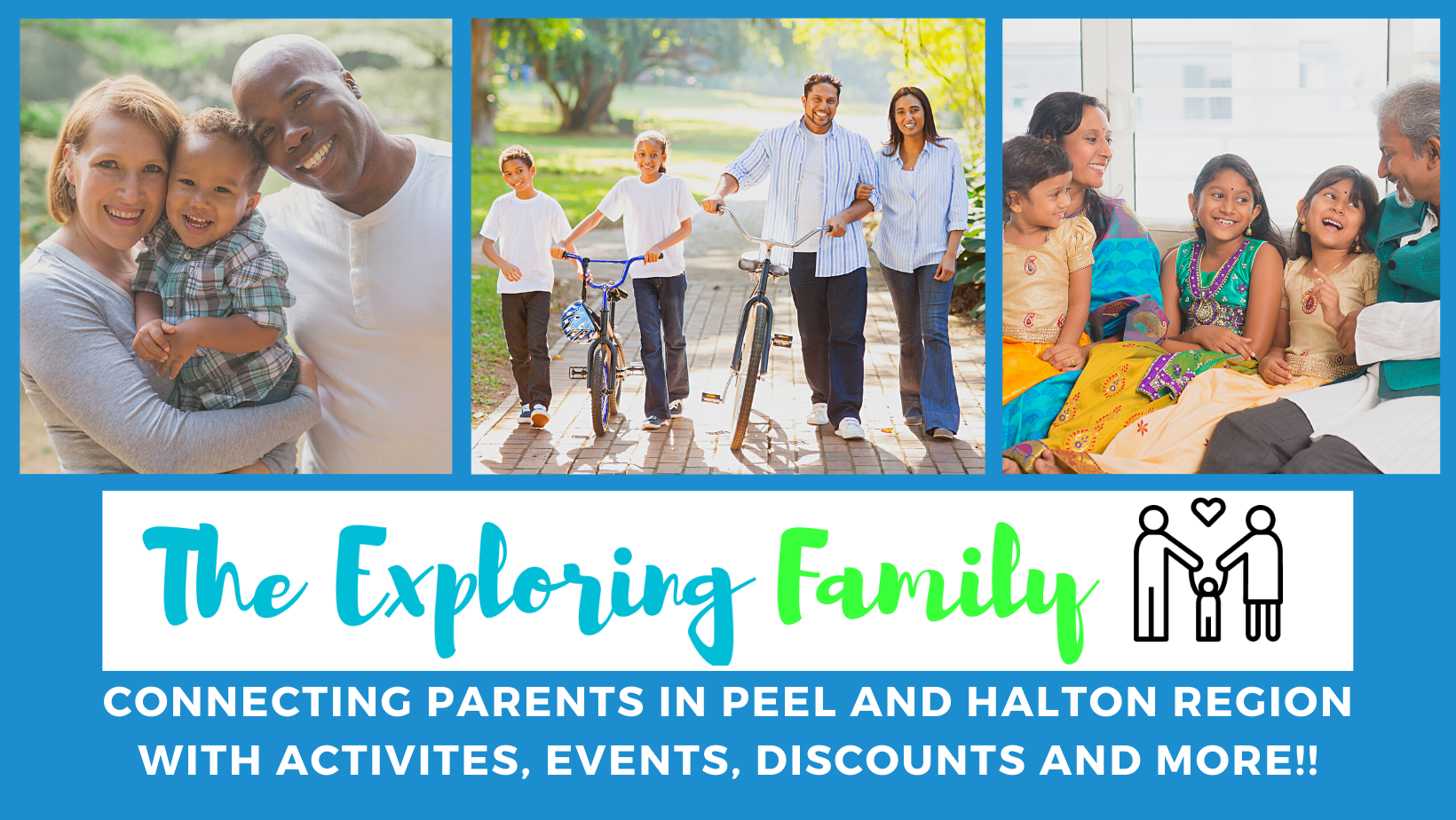 Can you help make this article better?
If you have noticed an error, have additional information or would like to share a comment you can:
E-mail us at info@thexploringfamily.com
Find us on Facebook: The Exploring Family
Find us on Instagram: @The.Exploring.Family