There are several beautiful parks to enjoy in Brampton and surrounding areas but Gage Park is something special. If you have never visited Gage Park, you are in for a real treat. From a newly renovated splash pad and playground area to skating in the winter, this park has something for everyone no matter the season.
We put together the Ultimate Guide to Gage Park Brampton so you would know what to expect and how to get the most out of your visit to the park.
Ultimate Guide to Gage Park Brampton
Click on the links below to jump to each feature Gage Park has to offer.
Gage Park Brampton – Where is it Located?
45 Main St S, Brampton, ON L6Y 1M9 – Gage Park Brampton is located in downtown Brampton at the southwest corner of Main Street South and Wellington Street West. This park can be accessed all year round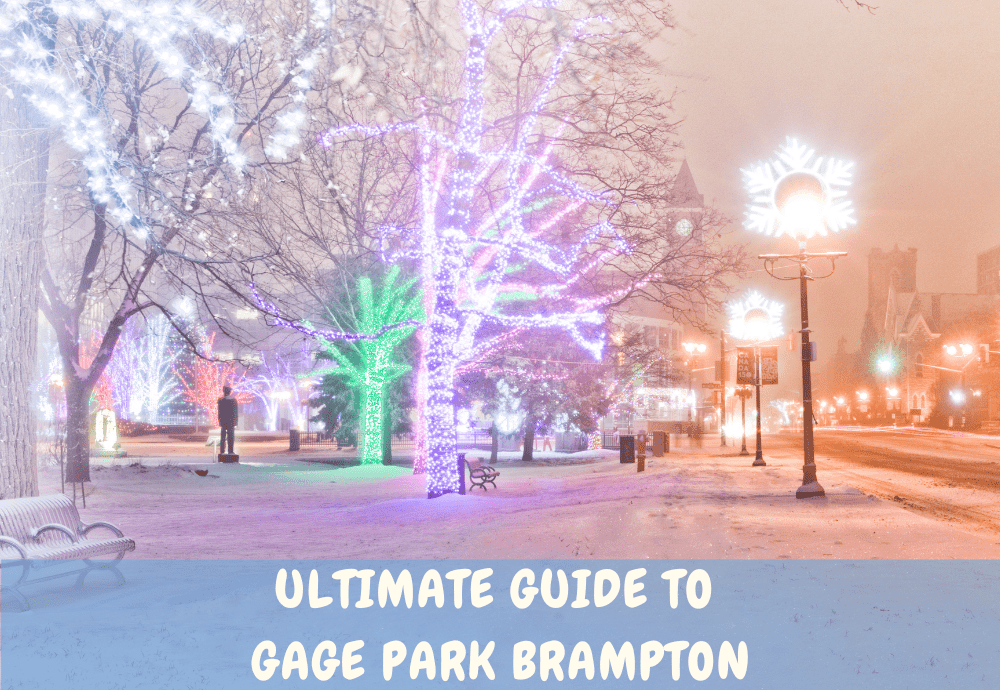 Gage Park Brampton Parking
There are several different lots that you can park in when visiting Gage Park Brampton. Just make sure that you follow the rules and regulations for each individual lot. Find the details for City Hall, West Tower and Rose Theatre Parking Garages.
City Hall Parking Garage
To access Gage Park, you can use the City Hall municipal parking garage. The Entrance is located on George Street South, 2 Wellington St W, Brampton, ON L6Y 4R2.
West Tower Parking Garage
Located at 41 George St S, Brampton, ON L6Y 4R2 this parking garage is close to Gage Park and easily accessible to the public.
Rose Theatre Parking Garage
The Rose Theatre Parking Garage is another option close to Gage Park in Brampton. Located at 1 Theatre Ln, Brampton, ON L6V 0A3, it is close enough to the park that you can walk over to enjoy your day.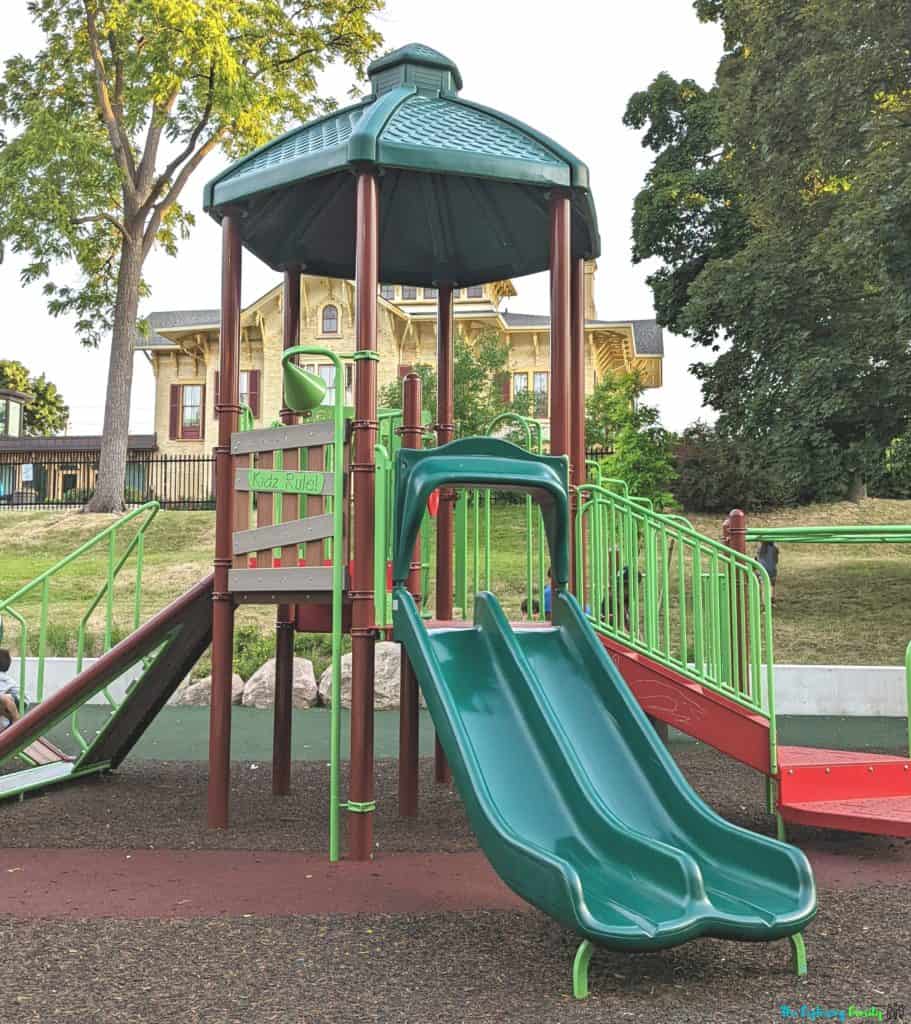 Gage Park Playground
The playground at Gage Park is an excellent space to spend the day with your children. They have recently updated the playground and equipment, making it accessible as well! The new swing that was built can be used for individuals in wheelchairs. The new updates even include play features that have a heritage theme, paying homage to the rich history of Gage Park itself.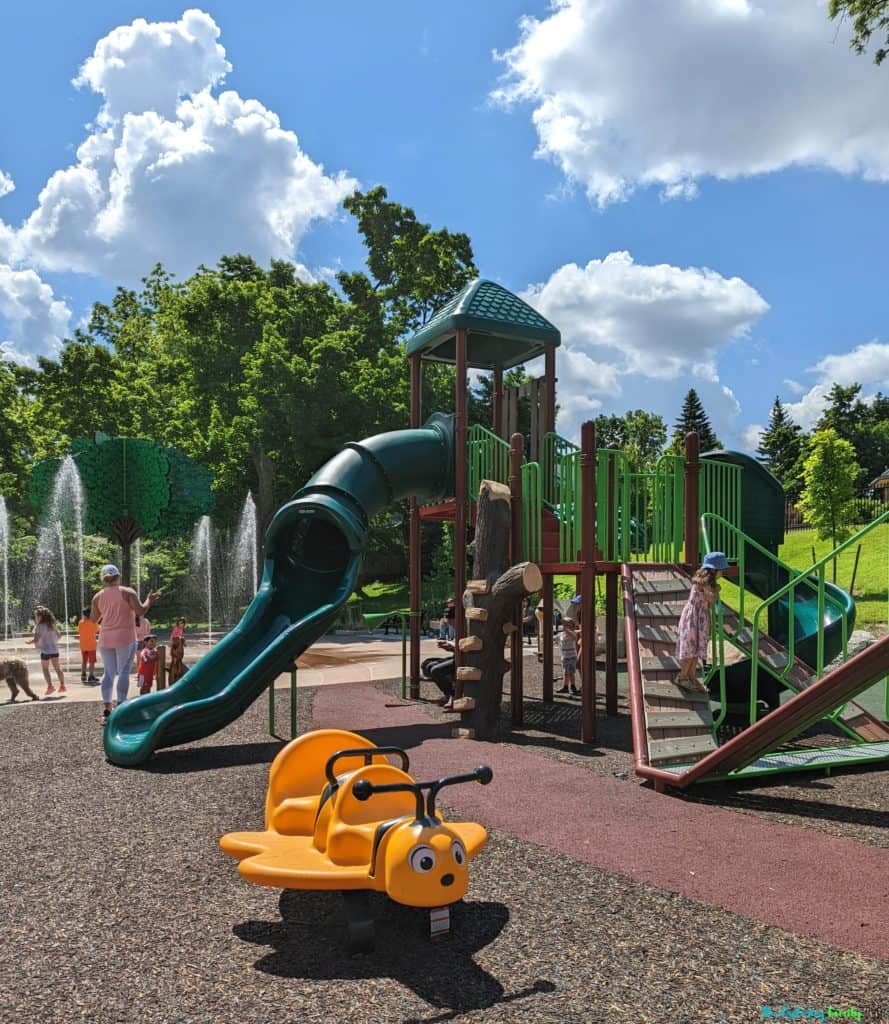 There is so much that the Gage Park playground has to offer. From a play structure to swings, there is something here for everyone. The kids love the slides, the new swings and everything in between.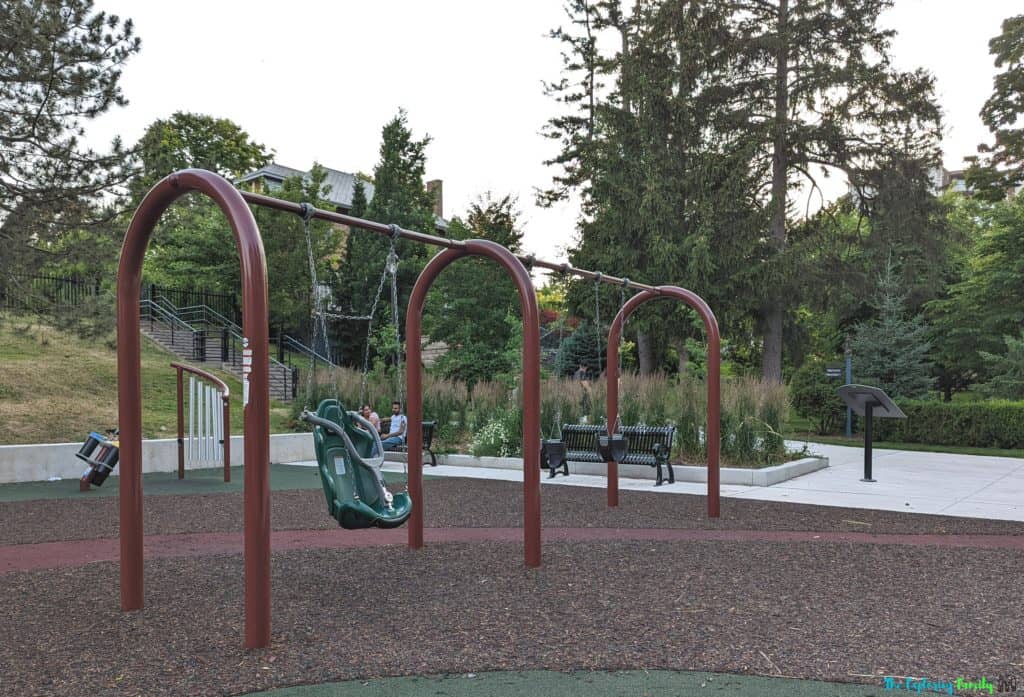 Gage Park Splash Pad
The splash pad at Gage Park was newly renovated and offers an amazing space to cool off after a long summer day. With several different water features, this splash pad is fun for children of all ages. Don't forget to bring a towel!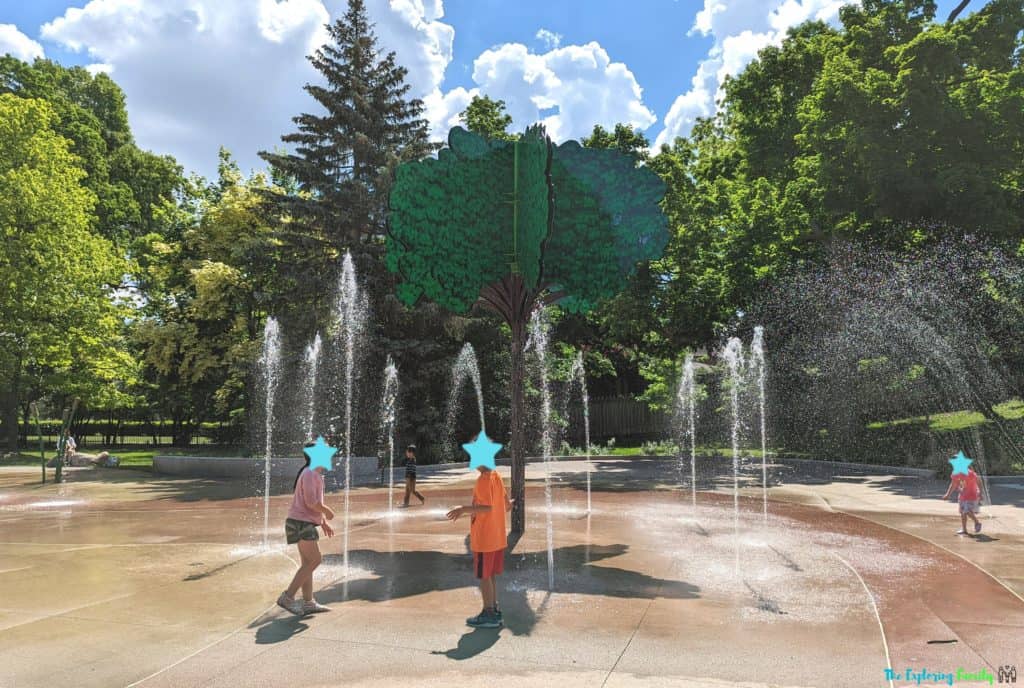 There is no longer a wading pool at Gage Park. Splash Pads in Brampton operate from 9 am – 9 pm during summer month daily, as long as the weather permits. Please visit the city of Brampton website to check for closures.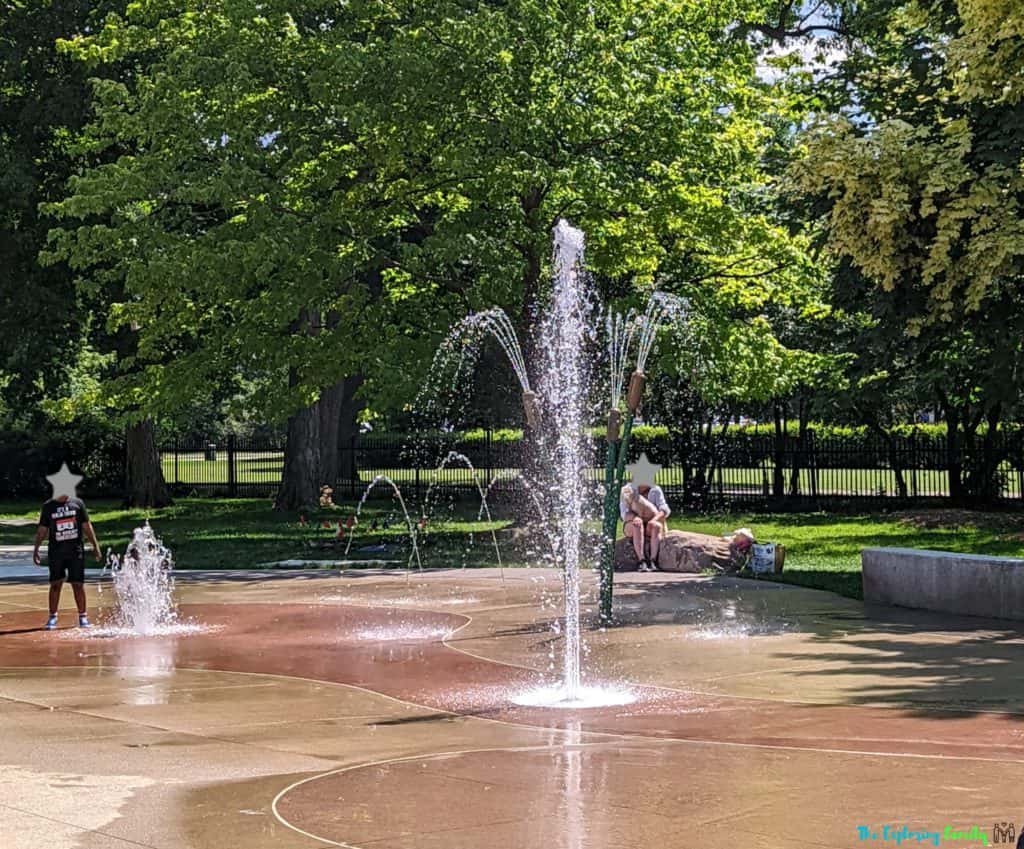 Gage Park Skating
Gage Park Outdoor Skating Recreational Trail is a fantastic place for the whole family in the winter months. It offers up some fantastic views as you skate through the gorgeous trees and Christmas Lights. Skating at Gage Park is free. What a great way to spend a cold winter day! Bring some hot chocolate with you and hit the trails with your family for a winter wonderland adventure.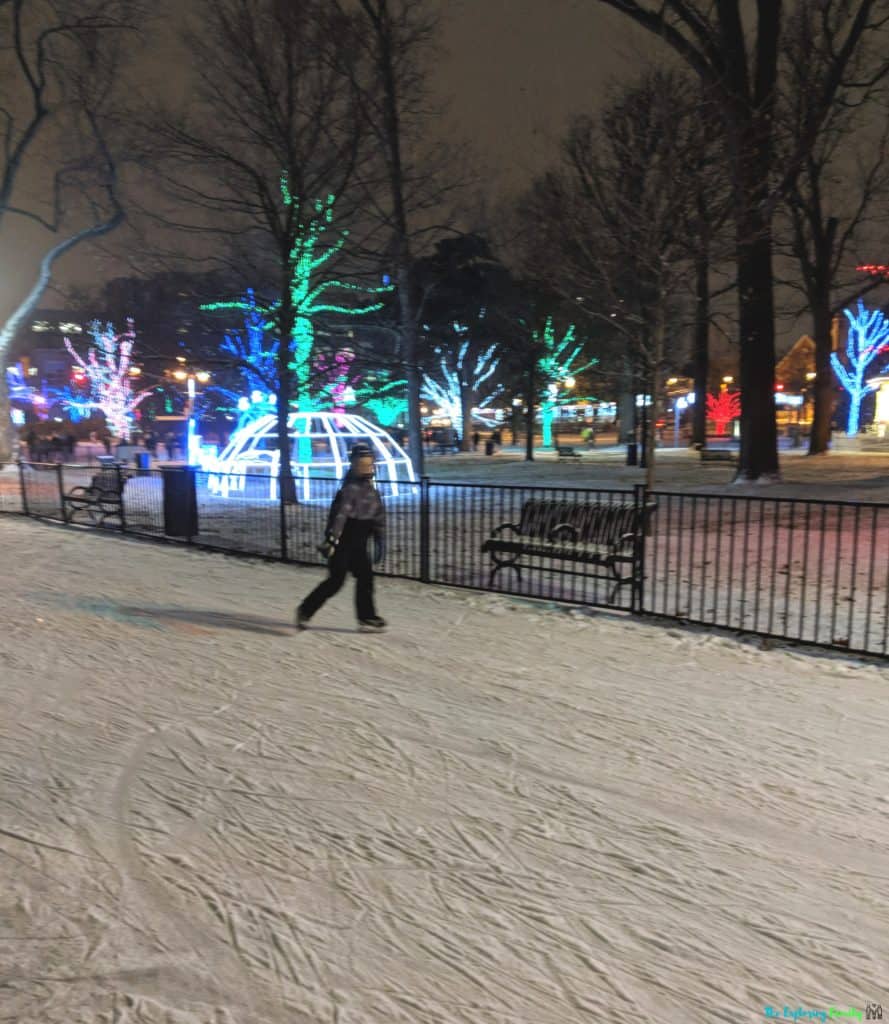 Gage Park Skate Rentals
Don't have your own skates? No problem. Gage Park has skate rentals for the entire family!
Skate Rental Hours
Thursday: 5pm – 10pm
Friday: 5pm – 10pm
Saturday: 10 am – 10pm
Sunday: 10 am – 10pm
Rates
Children 12 and under: $10.00
Adults: $10.00
Skate Sharpening: $10.00
Helmets: $5.00
Hats and Mitts: $5.00
Prices are based on a 2 hour rental.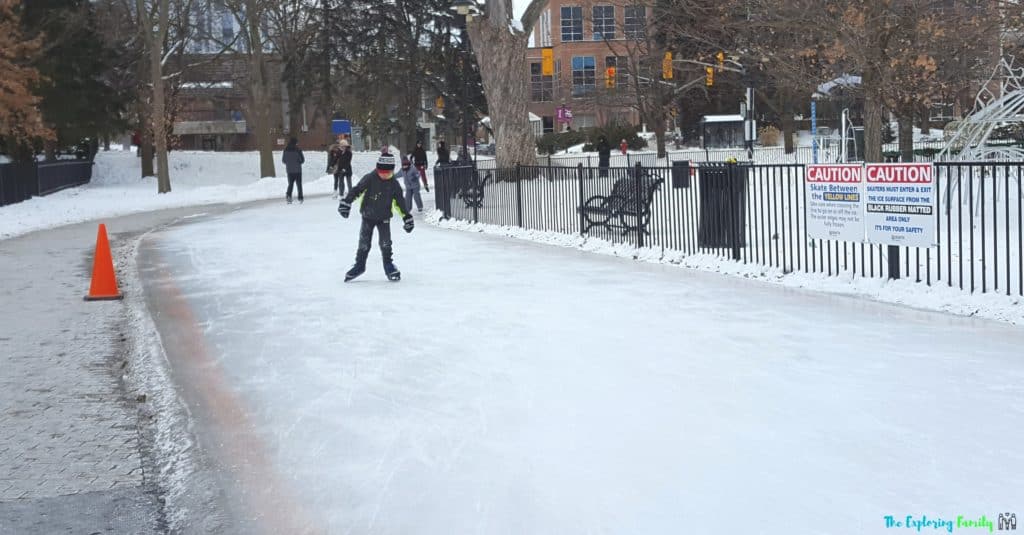 Gage Park Events
Gage park offers several events throughout the year. No matter what season it is, there is always something exciting to participate in! From their Thursday night concert series, to the Brampton Farmer's Market, there is something for everyone to enjoy.
Check out our list of Upcoming Gage Park Events!
Is Gage Park Still Under Construction?
No – the newly built playground and splash pad opened in 2022. The constructionof the park has been completed and is ready to be enjoyed.
Is Gage Park Brampton Open?
The park itself never closes, you can walk through at any time. The playground is also always available for children. There are set hours for skating and the splash pad, and there may be times where part of the park is unavailable due to special events (like the farmers market, concerts etc). Make sure to check your local listings for more information.
Gage Park in Brampton is a beautiful place to visit for skating, the splash pad, events or even just enjoying a picnic. The scenery is beautiful so even just enjoying a walk through all the gorgeous flowers is an enjoyable experience. Next time you are in Brampton, check out this gorgeous gem!
Want to stay in the know with all things local?  Don't forget to join our locally focus Facebook group:  Parents Resource – Open to any families in GTA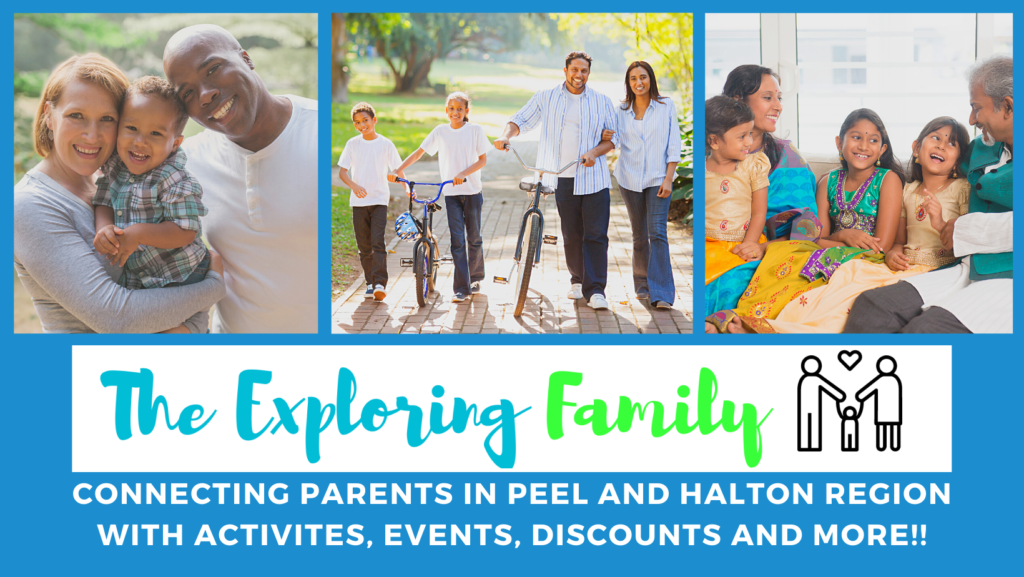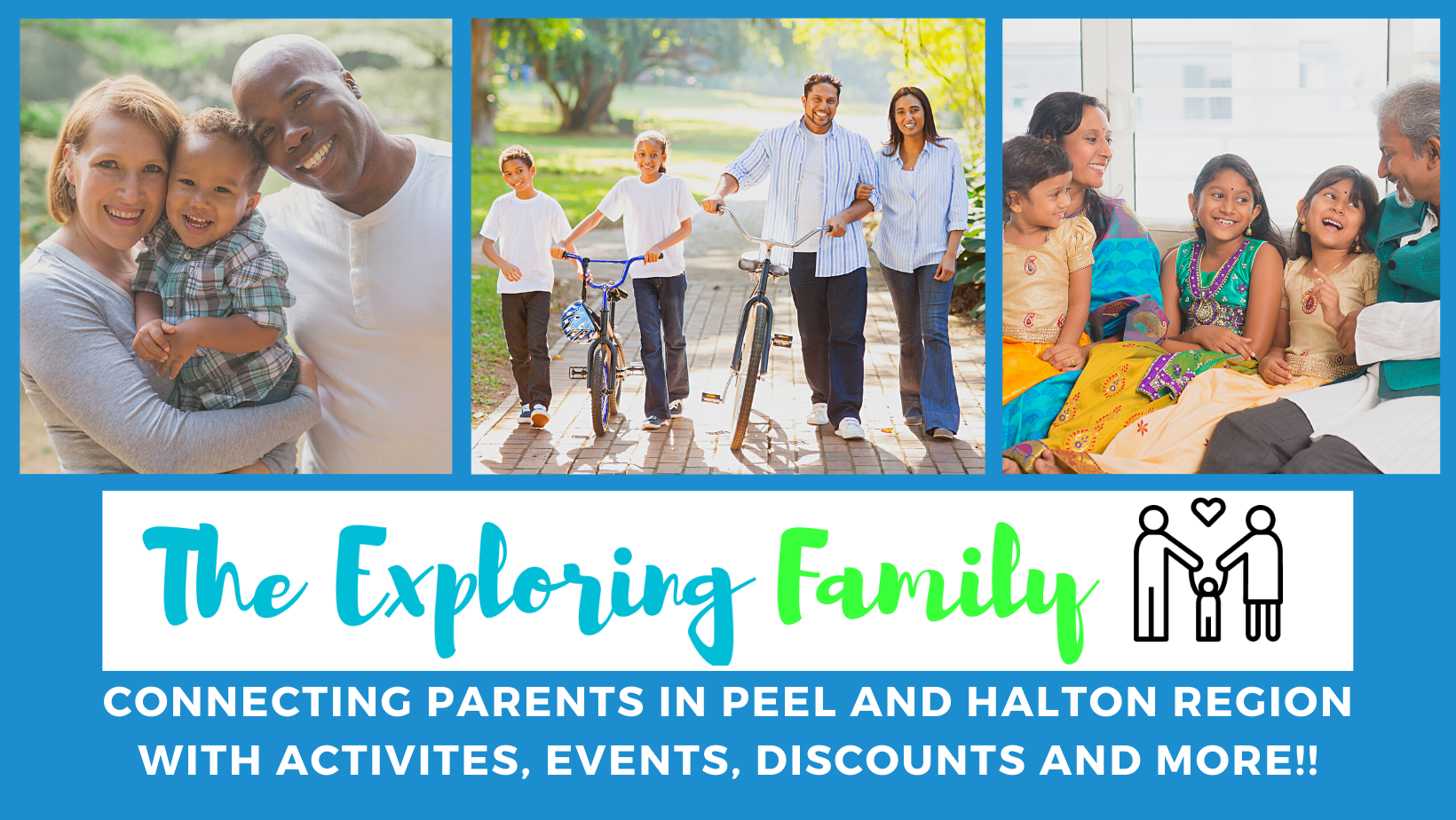 Can you help make this article better?
If you have noticed an error, have additional information or would like to share a comment you can:
E-mail us at info@thexploringfamily.com
Find us on Facebook: The Exploring Family
Find us on Instagram: @The.Exploring.Family
Explore More Parks In Brampton