With the summer weather comes an opportunity to add in some water fun. Floating and Tubing are fantastic activities that the entire family can enjoy. Especially because there are many places in which you can take advantage of beautiful weather and gorgeous waters. The best lazy river floating or tubing in Ontario can be found scattered throughout this beautiful province. You just have to know where to look.
Lazy River Tubing Ontario
Click on the links below to scroll to each Lazy river Ontario has to offer.
Tubing in Ontario
There are so many fantastic places to go tubing in Ontario. Whether you are looking for Grand River tubing, lazy river tubes, or just simple river tubing in Ontario, there is something for everyone.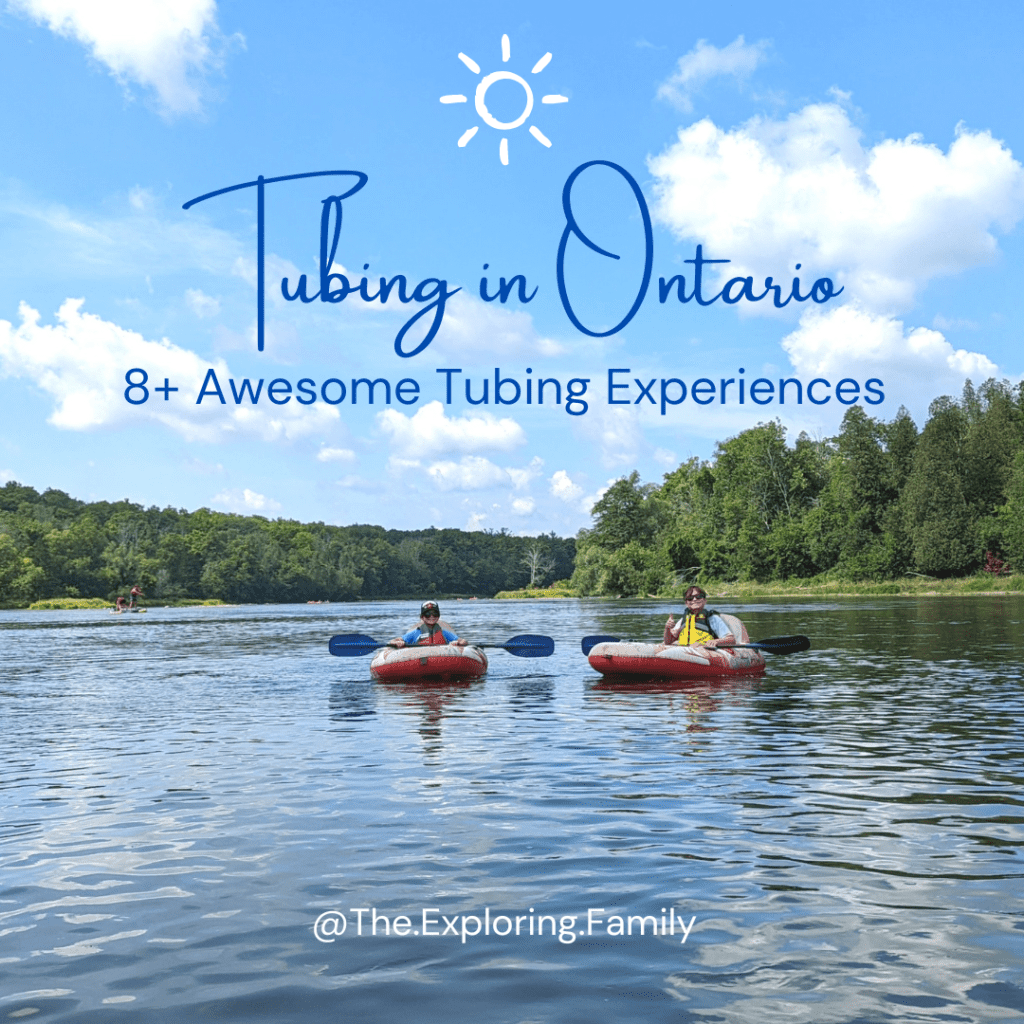 Grand River Rafting
Trips from Brantford, Brant, and Port Rowan – Grand River Rafting offers another amazing tubing experience out several locations in Southern Ontario including Brantford and Port Rowan. Depending on the length of the trip you want they have different route options for novice, intermediate and experienced tubers and paddlers. Take in the beautiful sights and keep a look out for wildlife as you float or paddle your way down the river.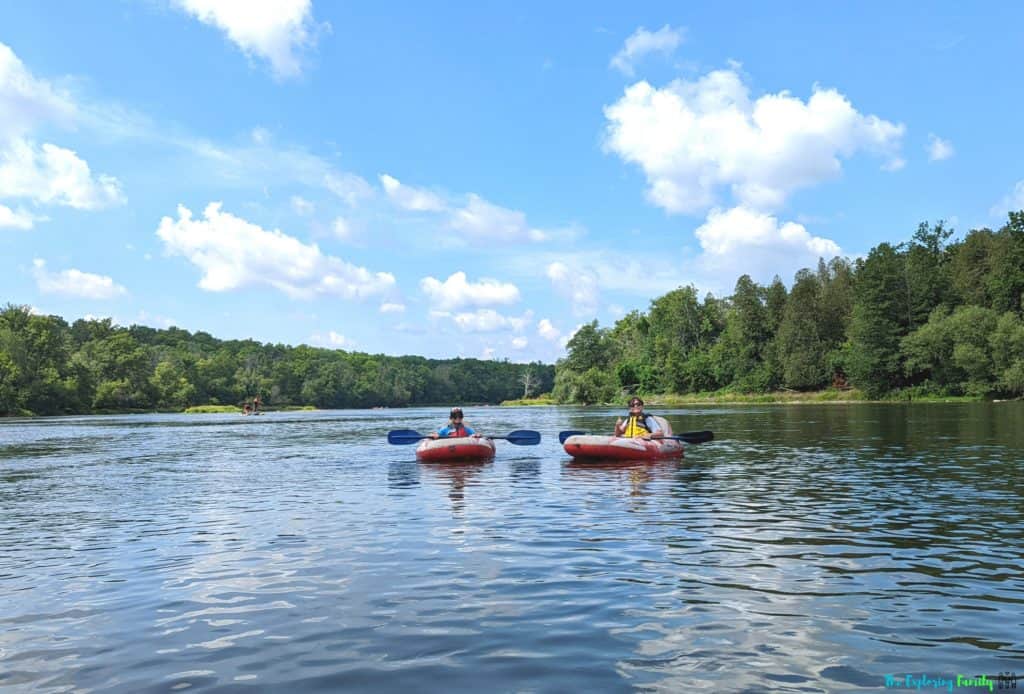 Grand River Rafting offers up 5 different boat options to choose from, making this experience truly customizable. You can choose from "Turbo Tubing" (tubing with a kayak paddle), stand up paddle boards, kayaks and canoes. These slow-current routes is the perfect place to meander through the forest or along the Grand River. Check out this tubing opportunity in Ontario and you won't be disappointed.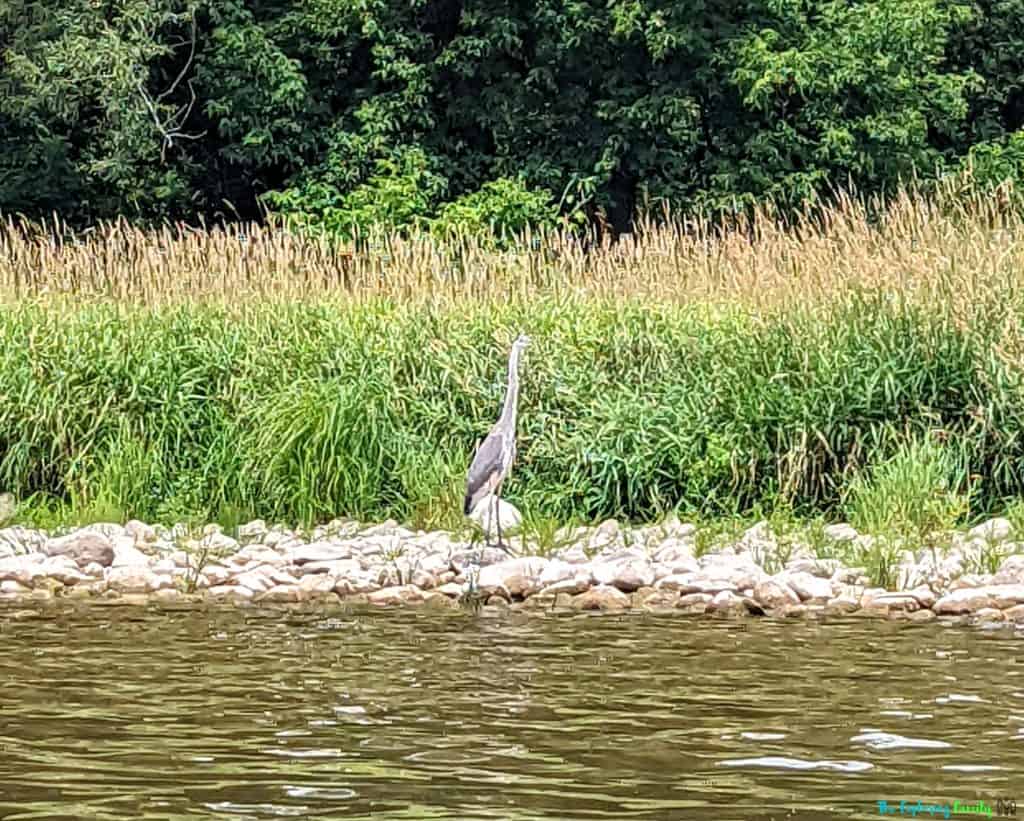 River Rat Rentals – (Temporarily Closed for the 2022 Season due to Flood Damage)
707 Harstone Dr, Kakabeka Falls, ON P0T 1W0 – River Rat Rentals provides some of the best, family-friendly Lazy river tubing Ontario has to offer. This is not a white water float experience, it is relaxing and a great way to take in the beautiful sights.
With River Rat Rentals, you will float down The Kaministiquia River, also known as the Kam River. Just remember that float speeds and total time spent are dependent on weather and wind speeds. This tubing experience is sure to impress anyone who participates.
Chillin N Tubing
5727 Nickel Offset Rd, Chelmsford, ON P0M 1L0 – Chillin N Tubing offers an experience to float down the beautiful Vermillion River. This float lasts anywhere from 2.5 to 4 hours and offers the chance for you to have a swim in between.
Whether you need an adult tube, youth tube, or child's tube, you are sure to find one that is just right for you. Chillin N Tubing also offers the chance to reserve a cooler tube that fits a 50-quart cooler so you can keep your snacks and drinks cool on your float. River Tubing in Ontario has never been so relaxing!
Saugeen Springs R.V. Park
173844 Mulock Rd, Hanover, ON N4N 3B9 – Saugeen Springs R.V. Park offers two different tubing experiences to choose from. Whether you choose to take a ride on the short run, or the long run, you are sure to enjoy this Ontario tubing experience.
Saugeen Springs R.V Park's short run takes about 45 minutes to complete. You leave from the Red Iron Bridge back to your campground. The Long run is completed in about 2 hours and you will head to the swimming hole and meander down the river from there. No matter which experience you choose, you are sure to enjoy it.
Tubing the Grand
780 Fountain St. South in Cambridge – Tubing the Grand offers the best turbo tubing adventure closest to Toronto. This beautiful tubing experience will take you 8km down the stunning Grand River.
View this post on Instagram
These Turbo Tubes come with Kayak Paddles that enable them to be steerable. This will give you an opportunity to see more of the river. They also have room for beverages and snacks so your adventure will be relaxing and fulfilling. You can either ride with the current, or use the paddles to steer off course and explore the islands. Whatever you choose, this Ontario tubing experience is one of a kind.
Lazy River Tubing at Bingeman
425 Bingemans Centre Dr, Kitchener – Lazy River Tubing at Bingeman offers up a beautiful, natural experience close to home. Just an hour west of Toronto, this experience is sure to impress.
View this post on Instagram
You can paddle your way along the grand river on a 2-hour adventure at Bingemans. With small currents to keep you on your toes, you can take in beautiful views of Ospreys, Blue Herons, Ducks, and Turtles as you float downstream. This experience is both relaxing and scenic. Don't forget to bring your camera (in a waterproof case).
Elora Gorge Tubing
7400 Wellington County Rd 21, Elora, ON N0B 1S0 – Elora Gorge Tubing offers several different experiences to explore the Grand River. Whether you want to take a relaxing trip down the lazy river or have an exhilarating experience tubing down the fast rapids, you are sure to be impressed.
Take in all the beautiful scenes, the towering cliffs, and gorgeous waters as you enjoy your tubing experience. Just make sure that you purchase your tickets ahead of time as there will be no walk-in sales available.
Welland Recreational Canal
Merritt Island Building, 8 Merritt Island, Welland, ON L3B 3X4 – Welland Recreational Canal offers a yearly "float fest" that has set records for the longest line of inflatables.
Every year, the Welland Recreational canal has a float available from Welland Scuba Park at the Lincoln Street docks to just south of the floating stage near the division street bridge. Check out the calendar of events to learn more.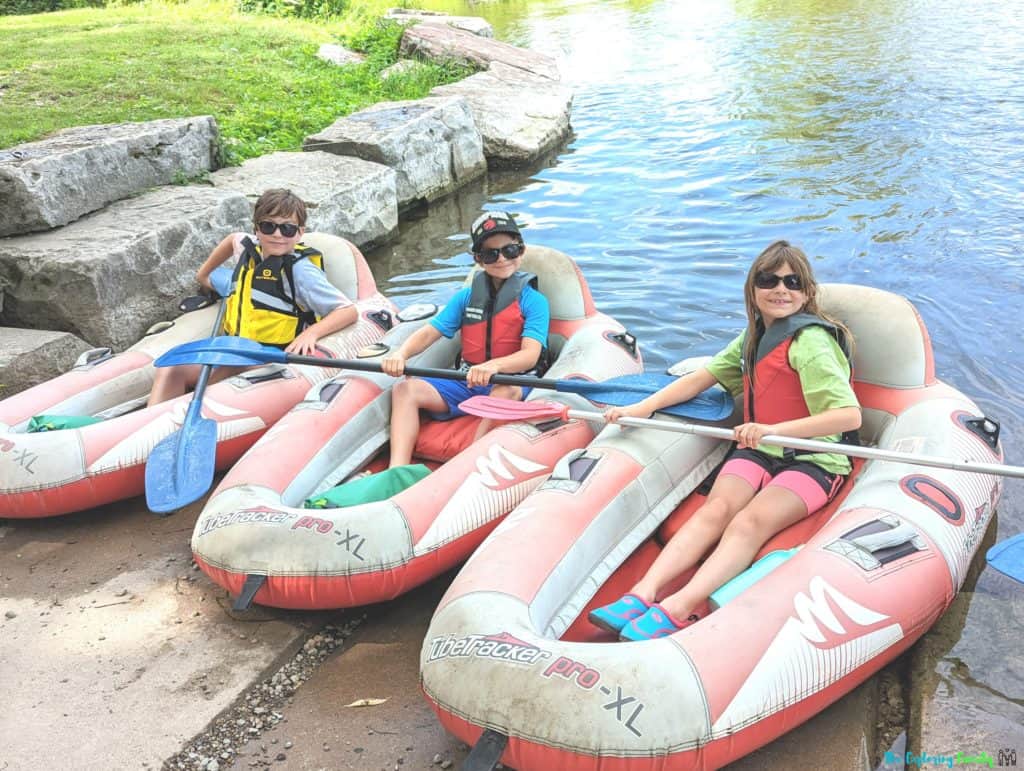 There are so many fantastic places in Ontario where you can enjoy a lazy river and more. The scenery alone is worth the trip! If you want to spend the summer months taking in some new adventures, make sure to give Ontario tubing a try.
Want to stay in the know with all things local? Don't forget to join our locally focus Facebook group: Parents Resource – Open to any families in GTA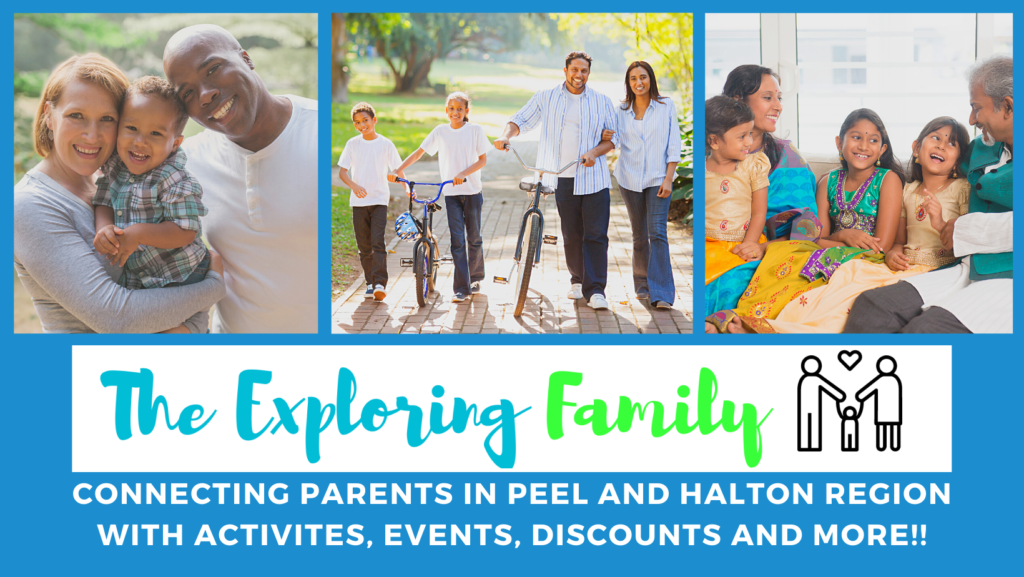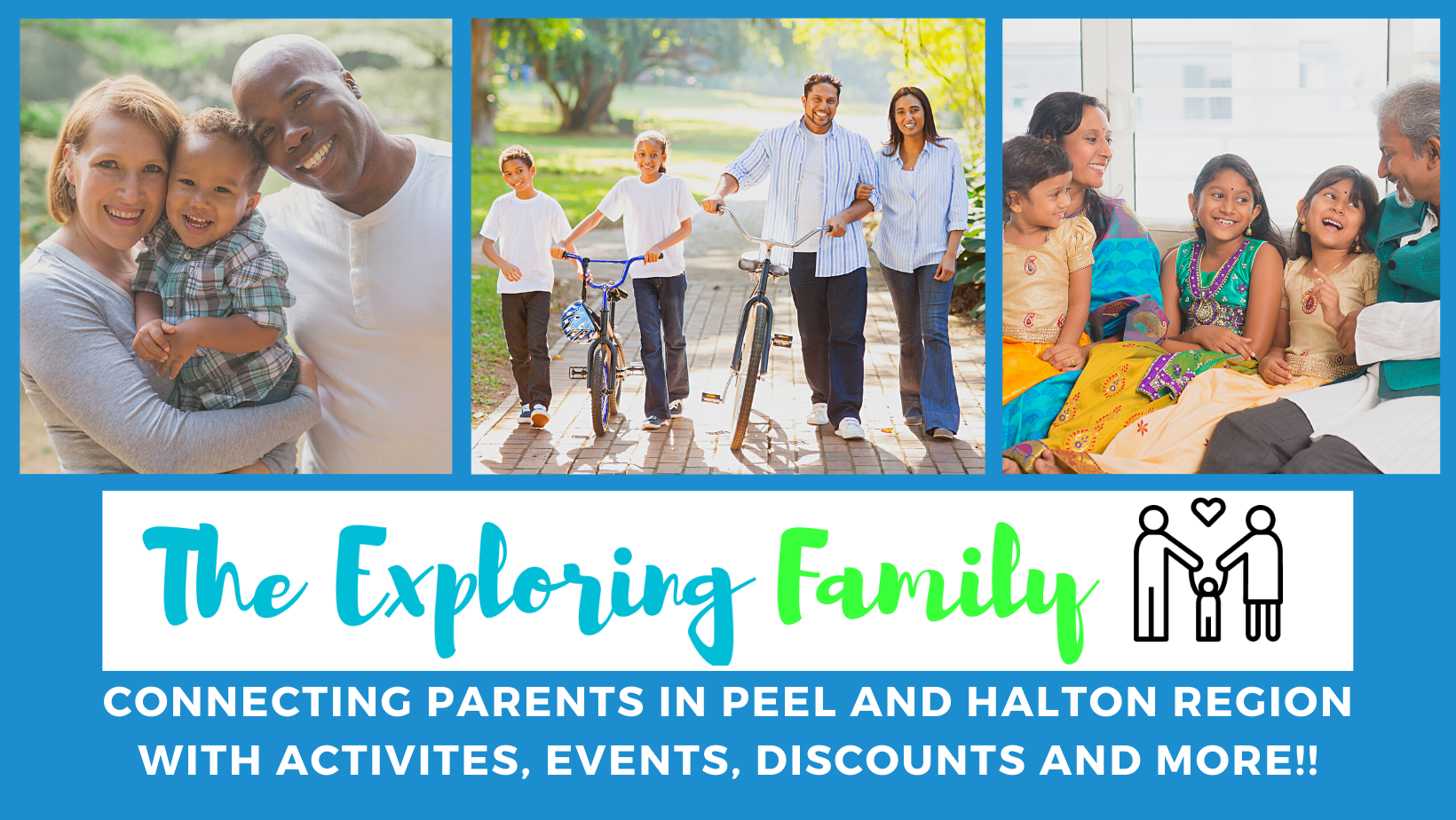 Can you help make this article better?
If you have noticed an error, have additional information or would like to share a comment you can:
E-mail us at info@thexploringfamily.com
Find us on Facebook: The Exploring Family
Find us on Instagram: @The.Exploring.Family
More Fun Outdoor Activities in Ontario For Kids