Island Lake Conservation Area is a stunning natural reserve located in Orangeville, Ontario, Canada. It spans over 1,121 acres and offers a variety of different landscapes, including forests, meadows, wetlands, and a large reservoir. This beautiful conservation area is a popular destination for nature lovers and families looking to enjoy some fun activities while connecting with nature.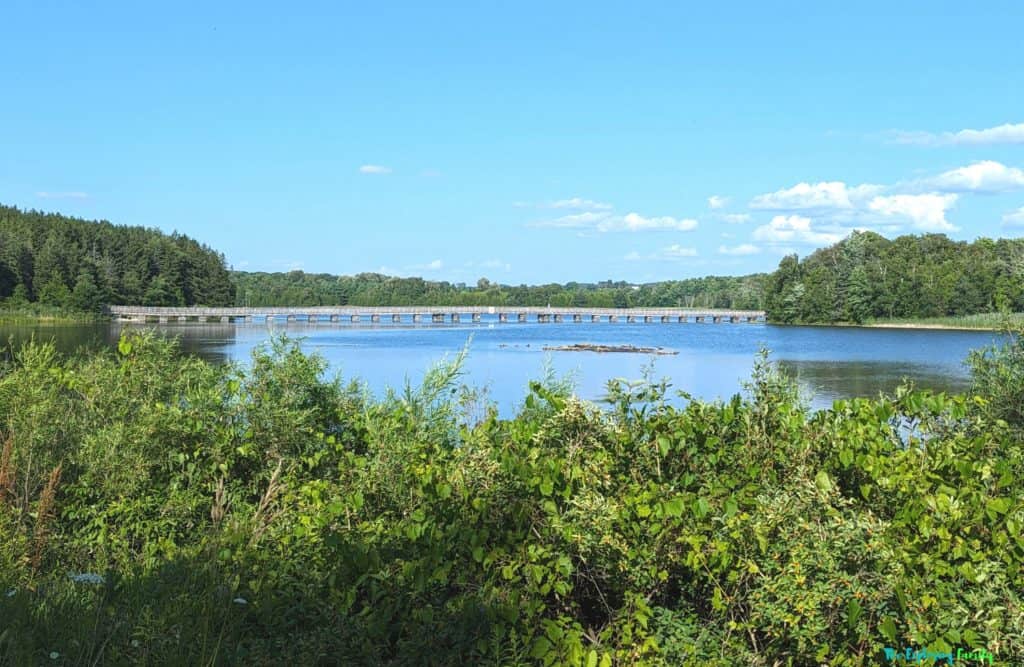 Planning a visit to Island Lake Conservation Area is a great way to create memories and spend time in nature. There are several opportunities at this gorgeous conservation area to participate in various activities including hiking, fishing, boating, kayaking and more. This conservation area is a great place to visit with activities in every season this is a good place to get outdoors.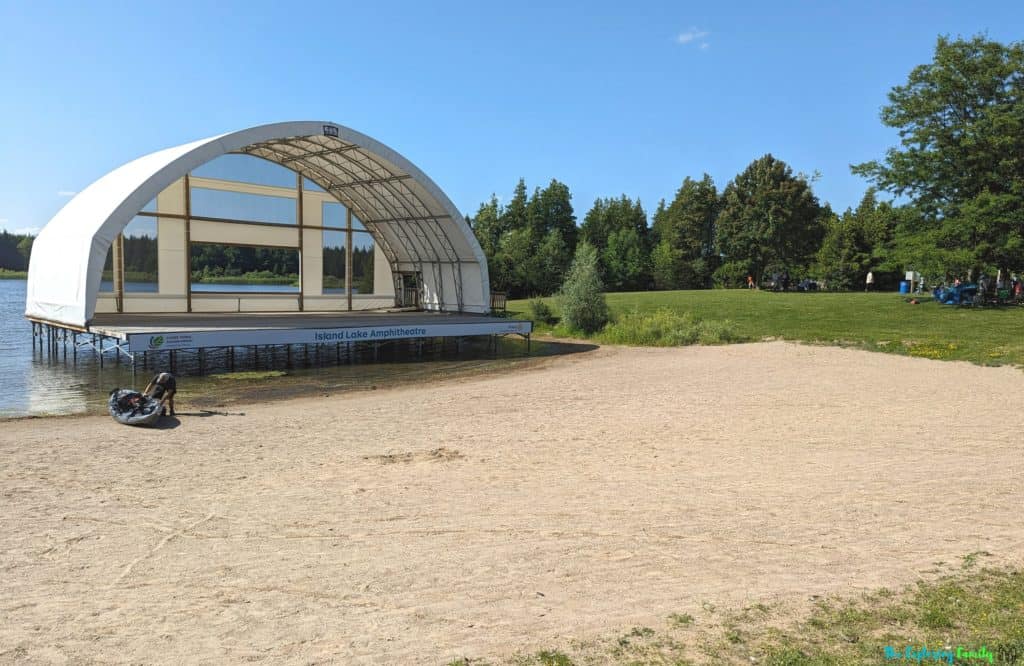 Island Lake Conservation Area
673067 Hurontario St, Orangeville, ON L9W 2Y9 – Island Lake Conservation Area is a fantastic natural reserve to visit with your entire family. Whether you choose to take part in Island Conservation Area Fishing, explore the trails, attend fun events, or simply enjoy a picnic in nature, there is something here for everyone to enjoy.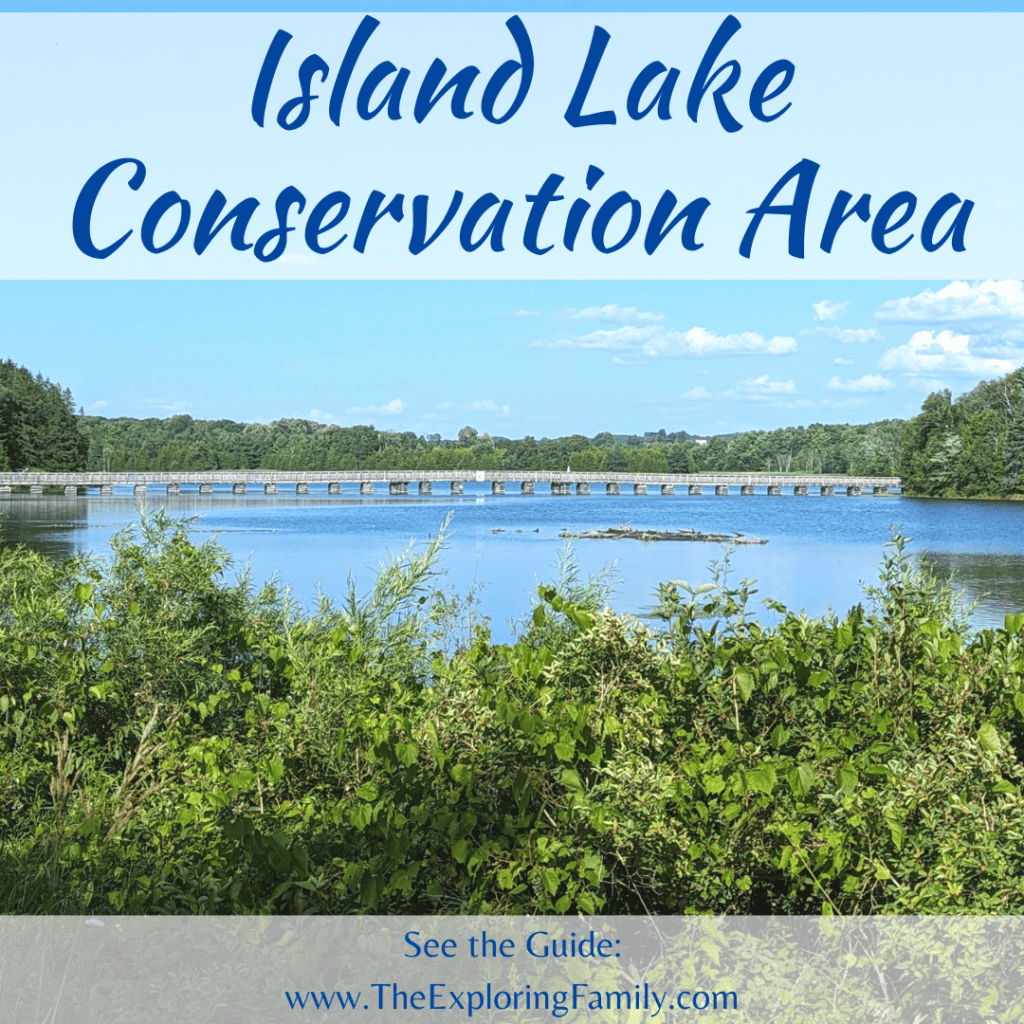 What are the Hiking Trails at Island Lake Conservation Area?
Island Lake Conservation Area features several different hiking trails that allow visitors to explore the natural beauty of the area. Choose the one that is right for you and your family and enjoy all that nature has to offer all while getting some exercise.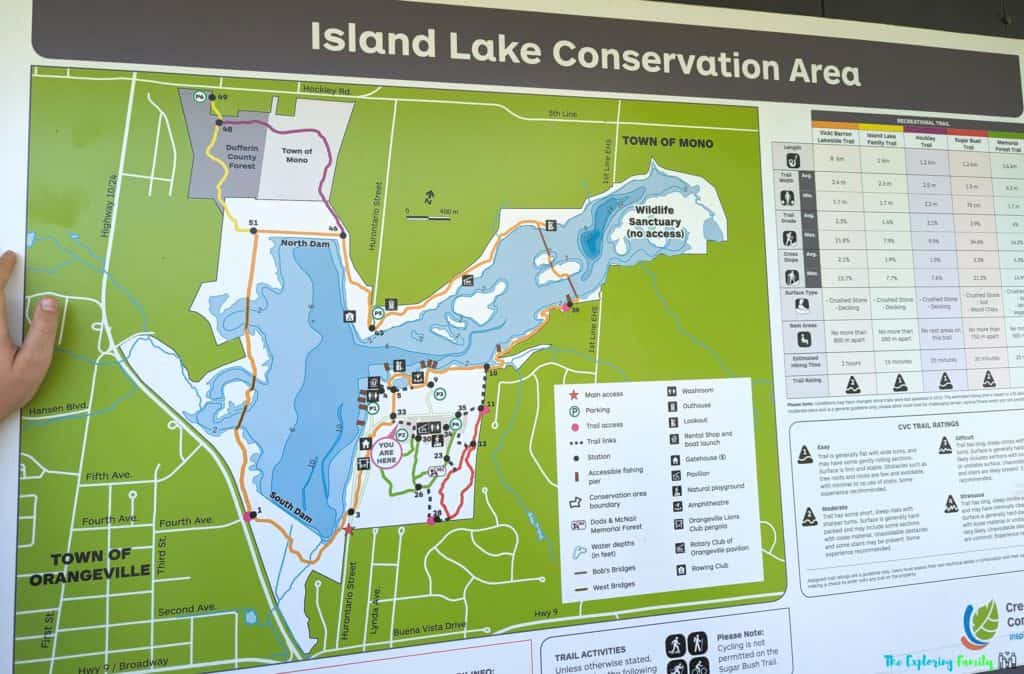 Vicki Barron Lakeside Loop Trail
The Lakeside Loop Trails is approximately 8 km and is considered moderately difficult, mostly due to the length of the trail rather then the terrain. This stunning trail offers a scenic walk along the shoreline of Island Lake. Throughout your hike, you will encounter stunning views of the reservoir, get a chance to observe the wildlife that lives in the area, and enjoy the tranquility of nature.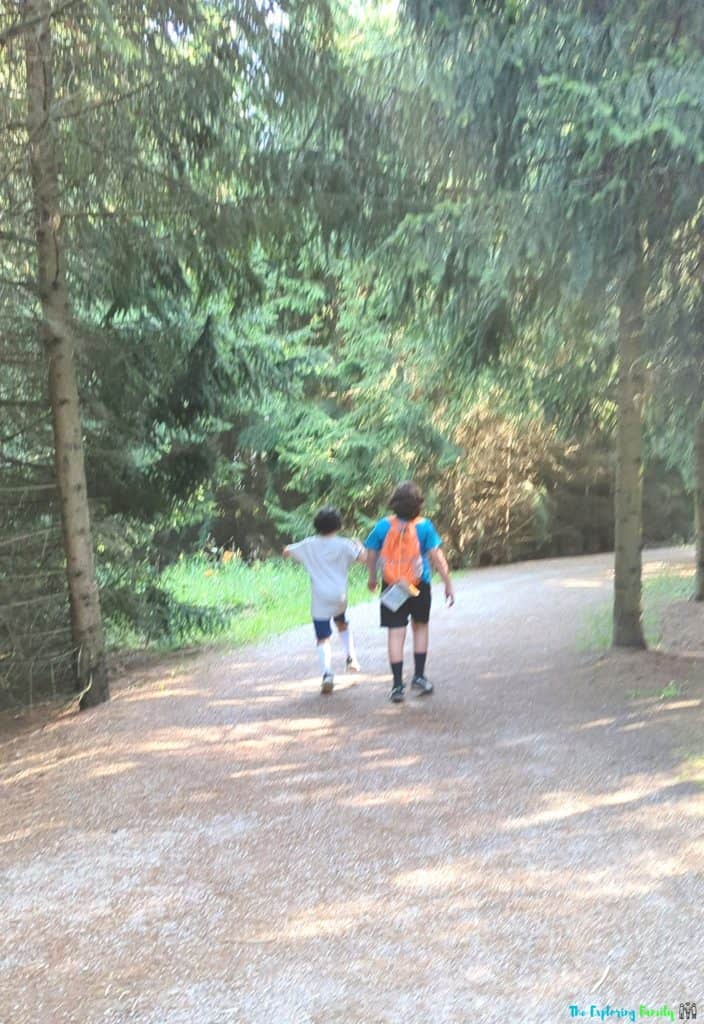 The Trail is wide and the surface is crushed stone and wood on the bridges. It is stroller friendly, and takes approximately 2 hours to complete the loop. There are several places to stop along the trail to sit and enjoy the views or take a rest.
Island Lake Family Trail
The Island Lake Trail is approximately 1 km long and is considered to be of an easy trail on the north side of the park. It offers visitors a chance to explore the diverse landscapes and enjoy beautiful views, this trail is a great choice for those looking to enjoy a peaceful hike.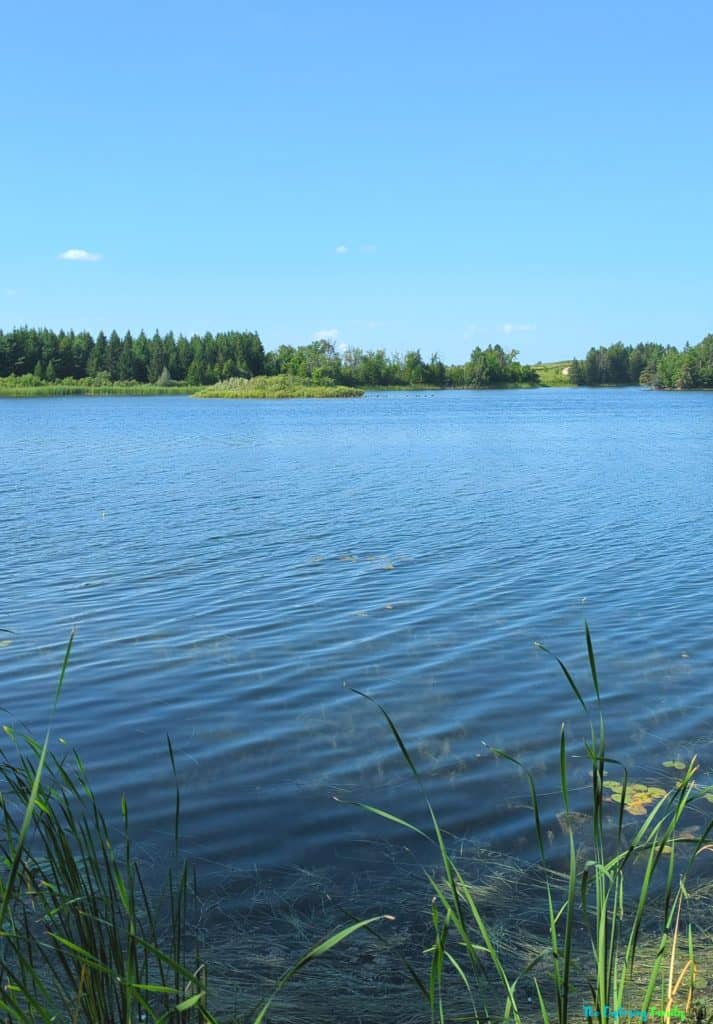 Hockley Trail
This trail is about 1.2 km long and will take you through a leisurely walk through the forest and experience a quieter and more secluded hike. The Carriage trail is considered to be an easy trail and is stroller friendly. Take a moment on your hike to spot birds and other wildlife in their natural habitats.
Sugar Bush Trail
The Sugar Bush Trail loop is approximately 1.2 km long and takes you through a maple-beech forest. It's a shorter trail, taking about 20-30 minutes to complete, with a surface of crushed stone, soil and wood chips. The shade of the tree canopy provides some relief on hot days. This trail is not maintained during the winter months.
Memorial Forest Trail
This trail is about 1.6 km in length and takes you over a variety of terrains including crushed stone, mowed vegetation and soil. As you move along this trail you will pass memorial trees and gardens that have been dedicated to loved ones. Considered easy to navigate, this is a great trail to hike through with your family.
It's worth noting that trail conditions and lengths are subject to change, so it's a good idea to check the website for the most up-to-date information before planning your visit and to check the Island Lake Conservation Map.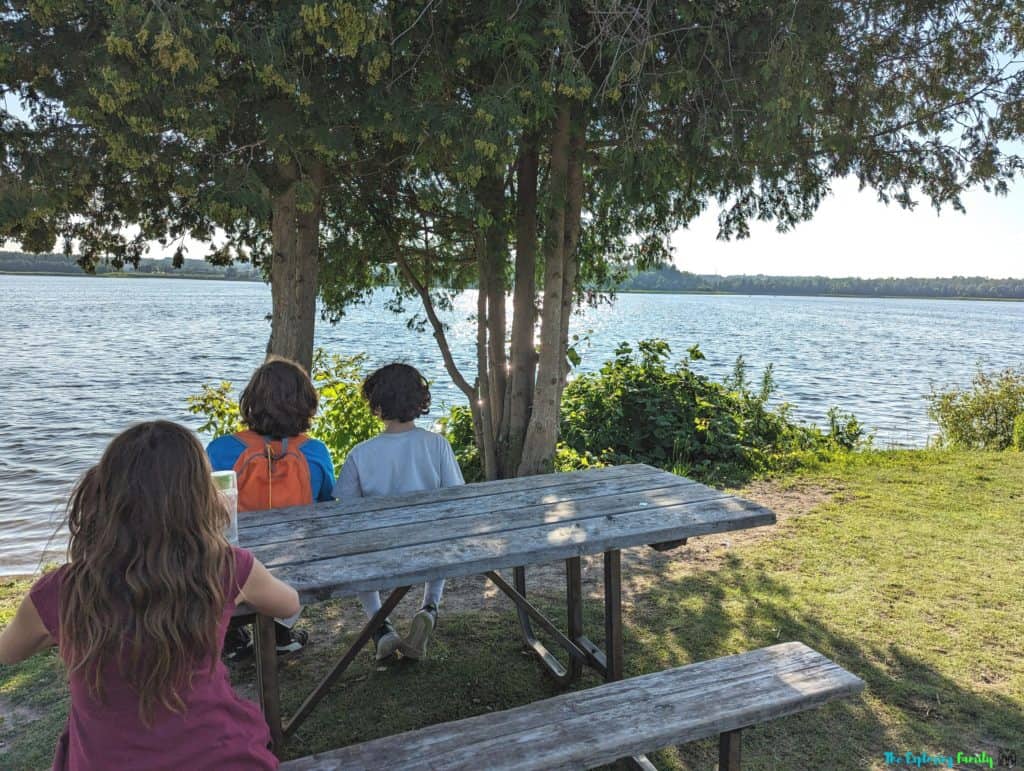 What Activities Are Available at Island Lake Conservation Area?
Island Lake Conservation Area offers a variety of activities for visitors to enjoy. No matter if you are visiting in the summer or winter months, there truly is something at Island Lake Conservation Area for everyone to enjoy.
Hiking
Island Lake Conservation Area has a network of hiking trails that cater to different skill levels and interests. Explore trails like the Lakeside Loop Trail, Island Lake Trail, Carriage Trail, Primrose Loop Trail, and Meadow Trail. Each trail located in the Conservation Area offers unique scenery coupled with some great opportunities to get some exercise.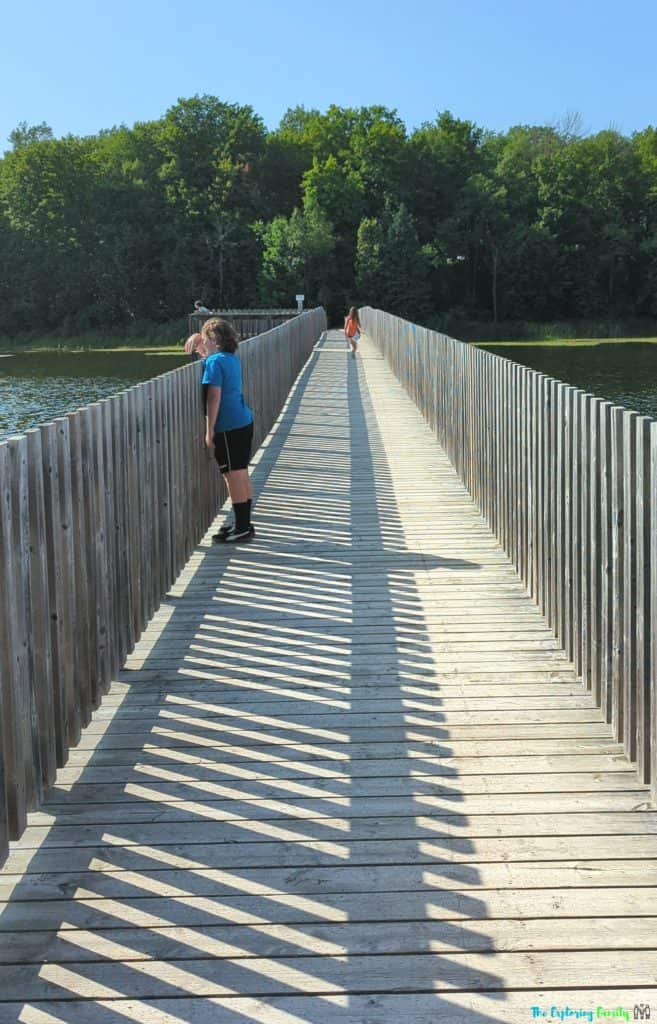 Cycling
Cycling is a popular activity to participate in at Island Lake Conservation Area. Featuring a network of trails that are suitable for cycling, this Conservation area is a great choice for those who want to get off the beaten path. Offering a scenic and enjoyable experience for riders, trails such as the Lakeside Loop Trail, Island Lake Trail, Carriage Trail, Primrose Loop Trail, and more are all great choices.
The Lakeside Loop Trail is a particularly popular choice for cyclists. This trail encircles the Island Lake reservoir and provides beautiful views of the lake and surrounding landscapes. The trail is relatively flat and well-maintained, making it perfect for cyclists of all skill levels.
Fat Tire Bikes are also available for rental at Island Lake Conservation Area.
Birdwatching
Island Lake Conservation Area is a birdwatcher's dream. With its diverse habitats, including wetlands, mature forests, and meadows, the area attracts numerous different species of birds. Keep an eye out for waterfowl, songbirds, and more.
Island Lake Conservation Fishing
Fishing is a popular activity at Island Lake. The 400-acre reservoir is stocked with fish, including bass, trout, and panfish. Fishers can cast their lines and try their luck from designated fishing spots along the shoreline.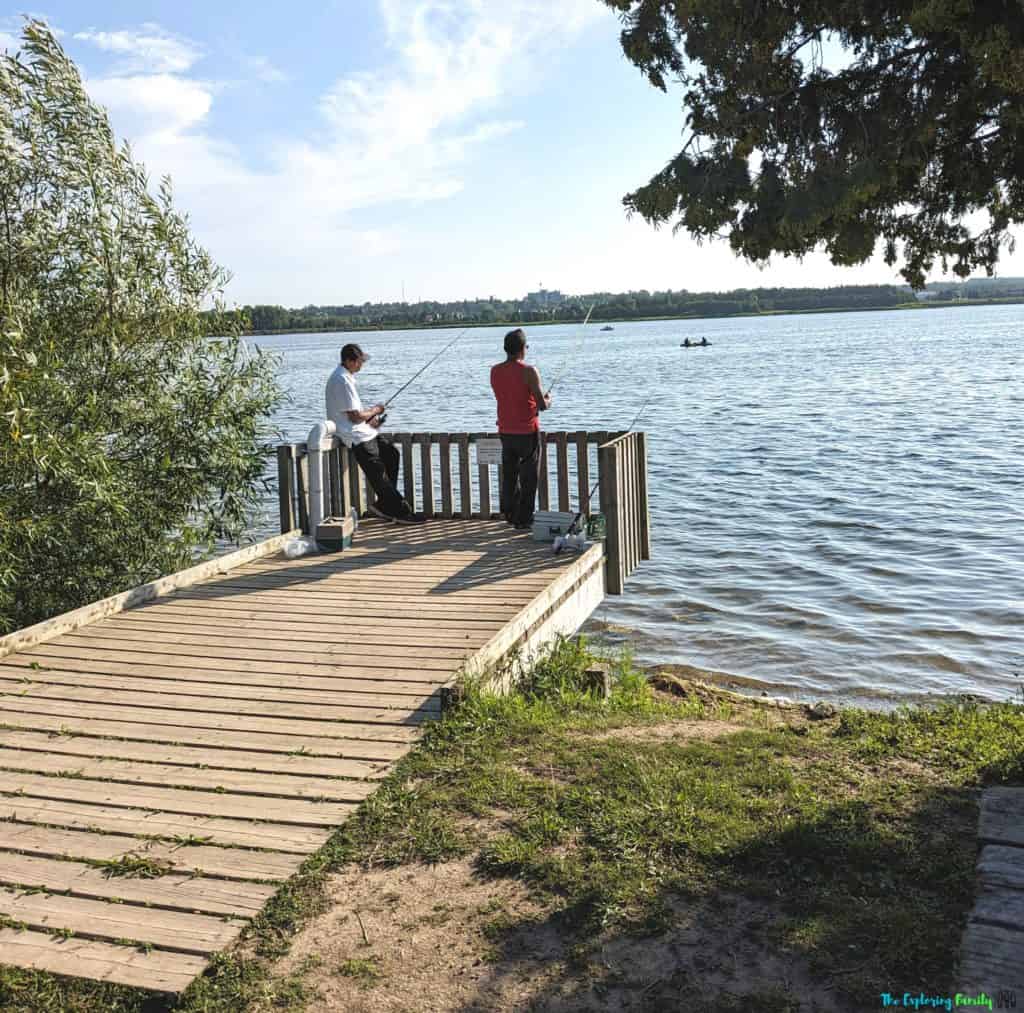 Picnics
There are designated picnic areas within the conservation area where visitors can relax, enjoy a meal, and take in the natural surroundings. Check out the lakeside picnic area, the meadow picnic area, or the forested picnic area. In these designated areas you will find picnic tables and beautiful places to enjoy a delicious picnic lunch.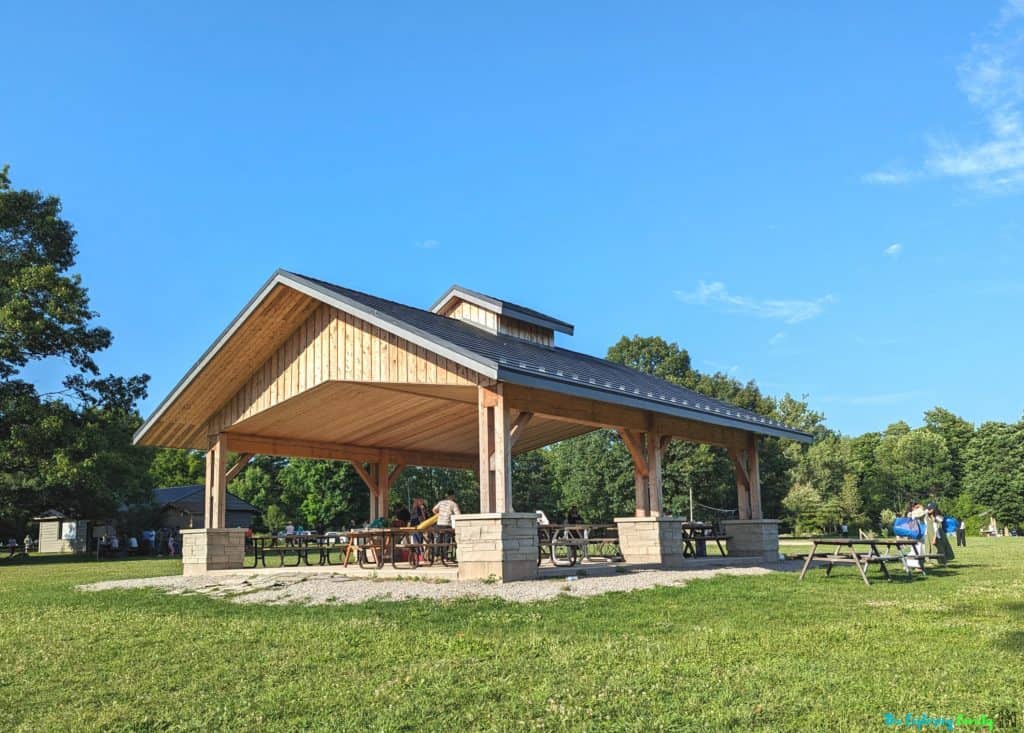 Canoeing, Kayaking, and Paddleboarding
The calm waters of Island Lake Conservation Area provide an opportunity for canoeing and kayaking. Visitors choose to bring their own paddleboard, canoe or kayak or rent them from the conservation area itself. Island Lake offers both single and tandem Kayak Rentals.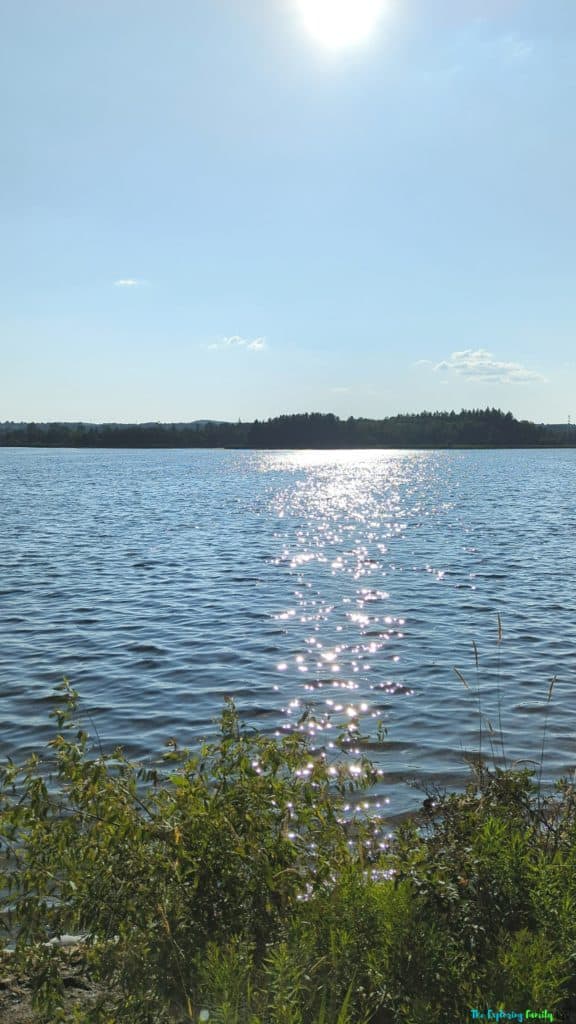 Nature Photography
The diverse landscapes and wildlife at Island Lake Conservation Area make it a great place for nature photography. Capture the beauty of the reservoir, forests, meadows, and wildlife in their natural habitat.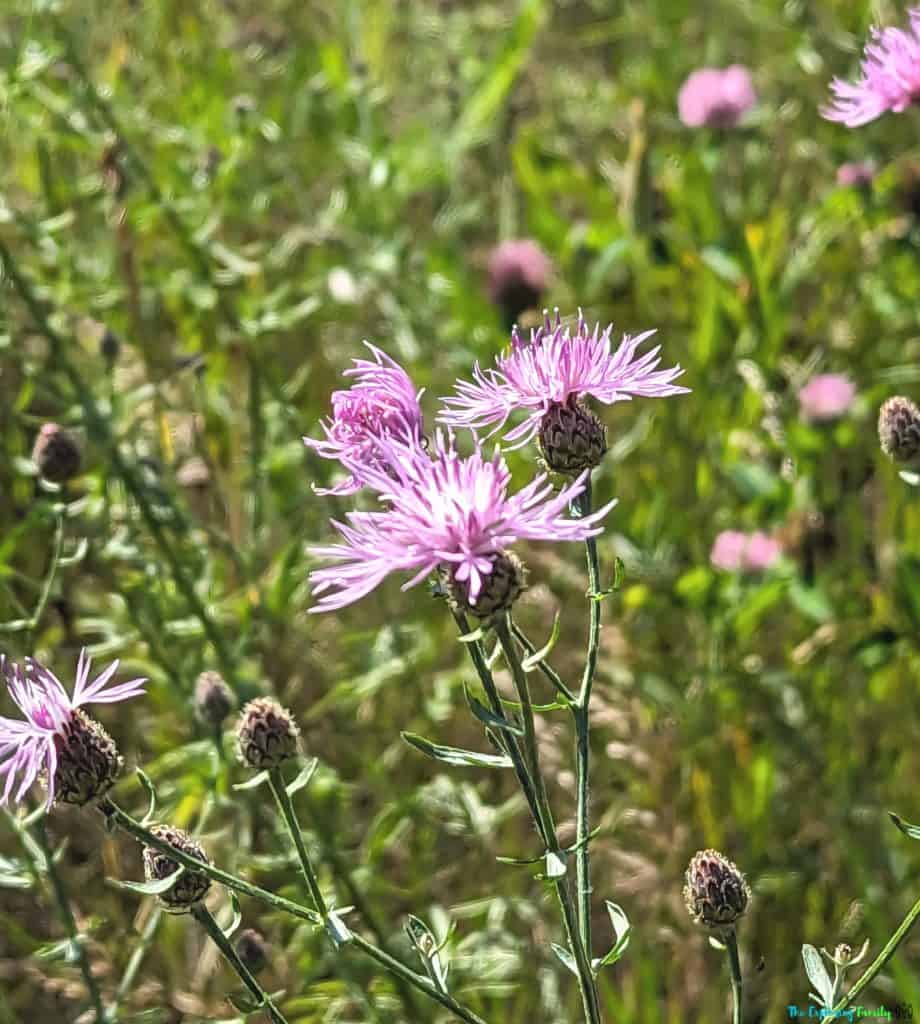 Natural Playground
Beside the Picnic Shelter Area you will find a natural playground for children to explore which include climbing structures and a small rock climbing wall.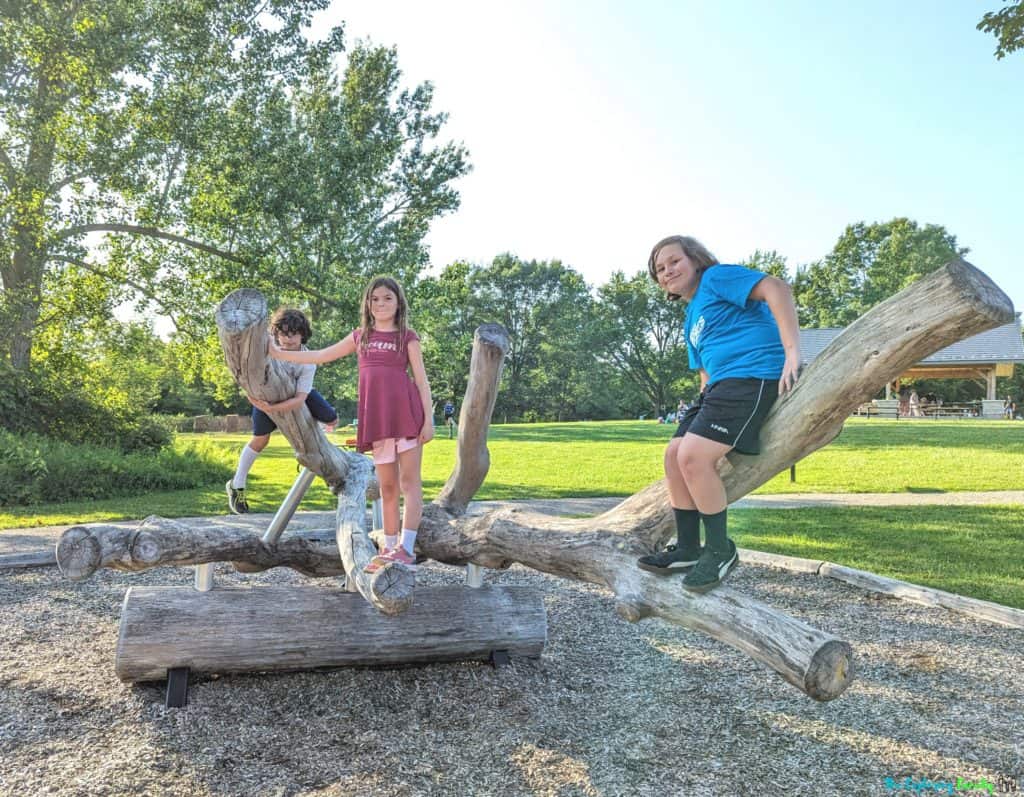 Educational Programs
Island Lake Conservation Area may offer educational programs, guided hikes, or interpretive displays to provide insight into the natural and cultural history of the area itself. These programs can enhance your understanding and appreciation of the conservation area. Check the Conservation's event listings to find out more.
Cross-Country Skiing
This Orangeville conservation area features groomed cross-country skiing trails that allow visitors to glide through the winter scenery. The trails provide opportunities for both beginners and experienced skiers to enjoy a great day out in nature.
Snowshoeing
Island Lake Conservation Area has designated snowshoeing trails that allow visitors to explore the winter wonderland at their own pace. Snowshoeing is a great way to enjoy the tranquility of the snowy landscape and observe wildlife all while getting some exercise.
Ice Fishing
With the frozen surface of Island Lake, ice fishing becomes a popular activity during winter. Anglers can drill holes in the ice and try their luck catching fish such as trout and panfish. However, it's important to ensure that the ice is safe and suitable for fishing before venturing out.
Ice Skating
Delight in gliding across the ice at one of the frozen lake's rinks, enjoy a captivating skate on their 1- kilometer skating trail, or reserve the Rockview Pavilion for an exclusive family skating session complete with lights and a cozy campfire.
This popular spot attracts both locals and visitors from the surrounding area, creating a vibrant atmosphere on the weekends.
Access to the Island Lake skate trail is included with park admission, providing an all-inclusive experience for those who want to experience winter at Island Lake Conservation Area.
How Much Does it Cost to Visit Island Lake Conservation Area?
The cost of visiting Island Lake Conservation Area varies depending on which avenue you choose to go. There are several different options available.
CVC Passes
CVC passes (Credit Valley Parks Pass),or TRCA passes (Toronto Region Conservation Authority) allow unlimited access to all the green spaces that are part of the Credit Valley Conservation and Toronto Region Conservation Authority. You can borrow these passes from the Halton Hills Public Library and the Brampton Public Library along with Hiking the hills backpack kits that can be borrowed for up to seven days.
These passes can also be checked out for free using a your Library card. This will allow people to enjoy general admission and specialized discounts to Credit Valley Conservation Parks.
You can also choose to buy a CVC Pass and enjoy these parks up until a year from purchase.
The parks you can access with these passes include Glen Haffy, Ken Whillans, Badlands, Kortright, Belfountain, Heart Lake, Black Creek, Bruce's Mill, Island Lake, Boyd, Albion Hills, Terra Cotta, and Petticoat Creek.
General Admission
You can pay for 1 day admission. Children 0-5 are free, and then there is a small fee for Youth, Adult and Seniors.
What Events are at Island Lake?
Island Lake Conservation Area hosts various events throughout the year. These exciting events offer opportunities for visitors to the conservation area to engage with nature, enjoy several different recreational activities, and so much more.
Nature Walks and Guided Hikes
Island Lake Conservation Area organizes nature walks and guided hikes led by knowledgeable staff or experts in the field. These events allow participants to explore diverse ecosystems, learn about local flora and fauna, and gain a deeper understanding of the natural environment.
Family-Friendly Events
The conservation area occasionally hosts family-friendly events like outdoor movie nights or special holiday celebrations. These events often feature activities like crafts, games, live entertainment, and educational programs for all ages. If you have young kids, there is plenty to do at Island Lake Conservation Area.
Workshops and Educational Programs
Island Lake Conservation Area offers workshops and educational programs that focus on topics such as nature conservation, wildlife identification, outdoor skills, and more. These programs vary so it is important to do your research prior to participating.
Fishing Derbies
If you like fishing, these events are for you. This awesome conservation area sometimes organizes fishing derbies. These derbies take place primarily during the fishing season and participants can compete for prizes and enjoy a day of fishing. With acres of lake, you are sure to catch some pretty great fish.
Photography Contests
Island Lake Conservation Area occasionally holds photography contests, encouraging visitors to capture the beauty of the natural surroundings through their lenses. These contests can be a lot of fun for seasoned photographers and even those just starting out. Depending on the event, there may even be prizes.
Maple Syrup Festivals
Maple Syrup in the Park: A Sweetwater Discovery Experience
In March you can indulge in the delectable flavors of spring as you savor mouthwatering pancakes drizzled with authentic maple syrup. This annual festival that takes place at Island Lake Conservation area is a treat to attend. Experience the delight of maple taffy and discover an array of maple-infused sweets and treats at the conservation's Maple Shop. Bring home some yummy treats so that you can also savor them later.
This festival will allow you to Immerse yourself in the captivating world of maple syrup production. You will participate in informative demonstrations that showcase the process from tree to table. You can also embark on a scenic walk through Tales on the Trail, where you can learn about the rich history and cultural significance of maple syrup, including insights from Indigenous partners who generously share their knowledge and traditions.
Maple Syrup by Lamplight
Experience the enchantment of an evening adventure as you embark on a guided tour illuminated by the soft glow of lamplight. Immerse yourself in the captivating tale of the maple sugarbush. Wander through the story-rich local trails, soaking in the ambiance as you journey through time.
Conclude your tour at the Sugar Shack, where you can cozy up by the warmth of the fire and indulge in the delectable flavors of maple. Sample the delightful maple taffy and savor mouthwatering maple-themed food samplers that tantalize your taste buds.
As part of your reservation, you can delight in a one-hour Maple Discovery Tour within the Sugarbush, where you will uncover the fascinating history of maple syrup production and gain insights into its timeless techniques.
Visit the Parks Maple Syrup Festival Listings for more information.
To elevate your experience, choose from their selection of signature maple-themed mocktails or cocktails, each thoughtfully crafted to capture the essence of maple. Served in a souvenir glass, you are sure to love this experience.
Sugarbush Maple Syrup Festival
The Sugarbush Maple Syrup Festival provides a unique and immersive experience for attendees to celebrate the natural beauty of spring and learn about the fascinating process of maple syrup production. It's a time-honored tradition that showcases the rich cultural heritage and culinary delights associated with maple syrup in many regions.
The Sugarbush Maple Syrup Festival is celebrated across multiple stunning Ontario conservation areas, including the Bruce's Mills Conservation Area, Kortright Centre for Conservation, Terra Cotta Conservation Area, and Island Lake Conservation Area.
What to Bring on a Hike
Appropriate clothing
Sturdy hiking boots or shoes
Backpack
Water – lots!
Food and snacks
Navigation tools (map, compass, GPS)
First aid kit
Sun protection (sunscreen, hat, sunglasses)
Insect repellent
Extra clothing
Emergency essentials (flashlight, whistle, pocket knife)
Other optional items (camera, binoculars, hiking pole)
Credit Valley Conservation Areas
There are many different Credit Valley Conservation areas to choose from. Whether you are looking in Halton Hills, Mississauga, Caledon, or beyond, you are sure to find one that you will enjoy.
Island Lake Conservation Area offers a captivating natural retreat that is well worth a visit. With its picturesque lakes, scenic trails, and abundant wildlife, it provides a sanctuary for outdoor enthusiasts and nature lovers alike. This place is wonderful for a nature retreat.
Whether you're seeking peaceful hikes, thrilling cycling adventures, serene picnics, or the joy of winter activities like skating and cross-country skiing, this conservation area has something for everyone.
Immerse yourself in the beauty of the surroundings, breathe in the fresh air, and let the tranquility of the Island Lake Conservation Area rejuvenate your spirit.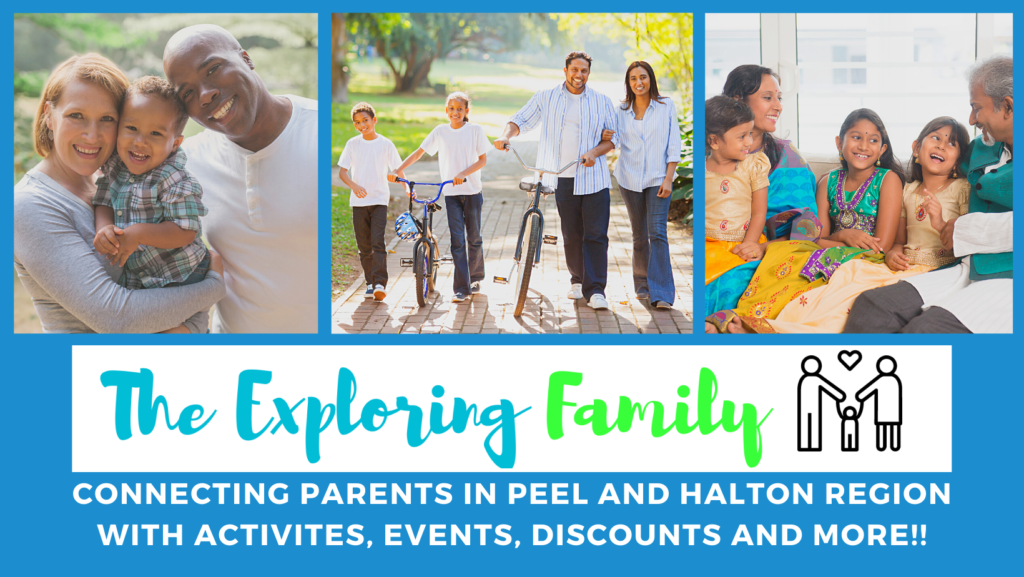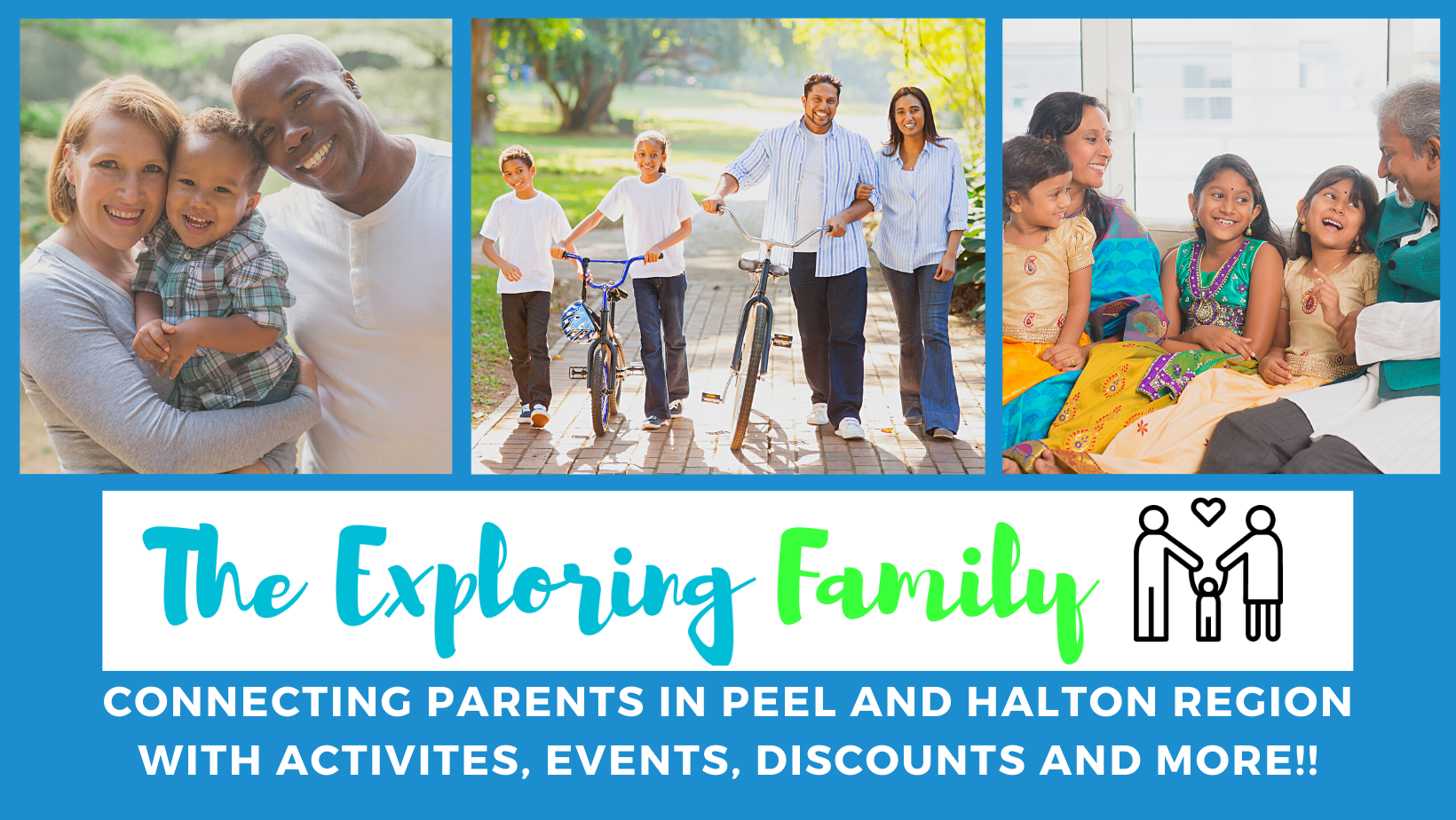 Can you help make this article better?
If you have noticed an error, have additional information or would like to share a comment you can:
E-mail us at info@thexploringfamily.com
Find us on Facebook: The Exploring Family
Find us on Instagram: @The.Exploring.Family
More ways to enjoy the outdoors