I am a proud Canadian and look forward to Canada Day every year. The fun family activities, parades and fireworks make for such an exciting day for me and the kids.   We usually enjoy a family BBQ followed by attending some of the free events our city has to offer.  Whenever we are invited over for a BBQ I like to make sure that we take food with is to contribute to the meal.  One fun and easy Canada Day dessert ideas is Canada Day Chocolate Covered Pretzels.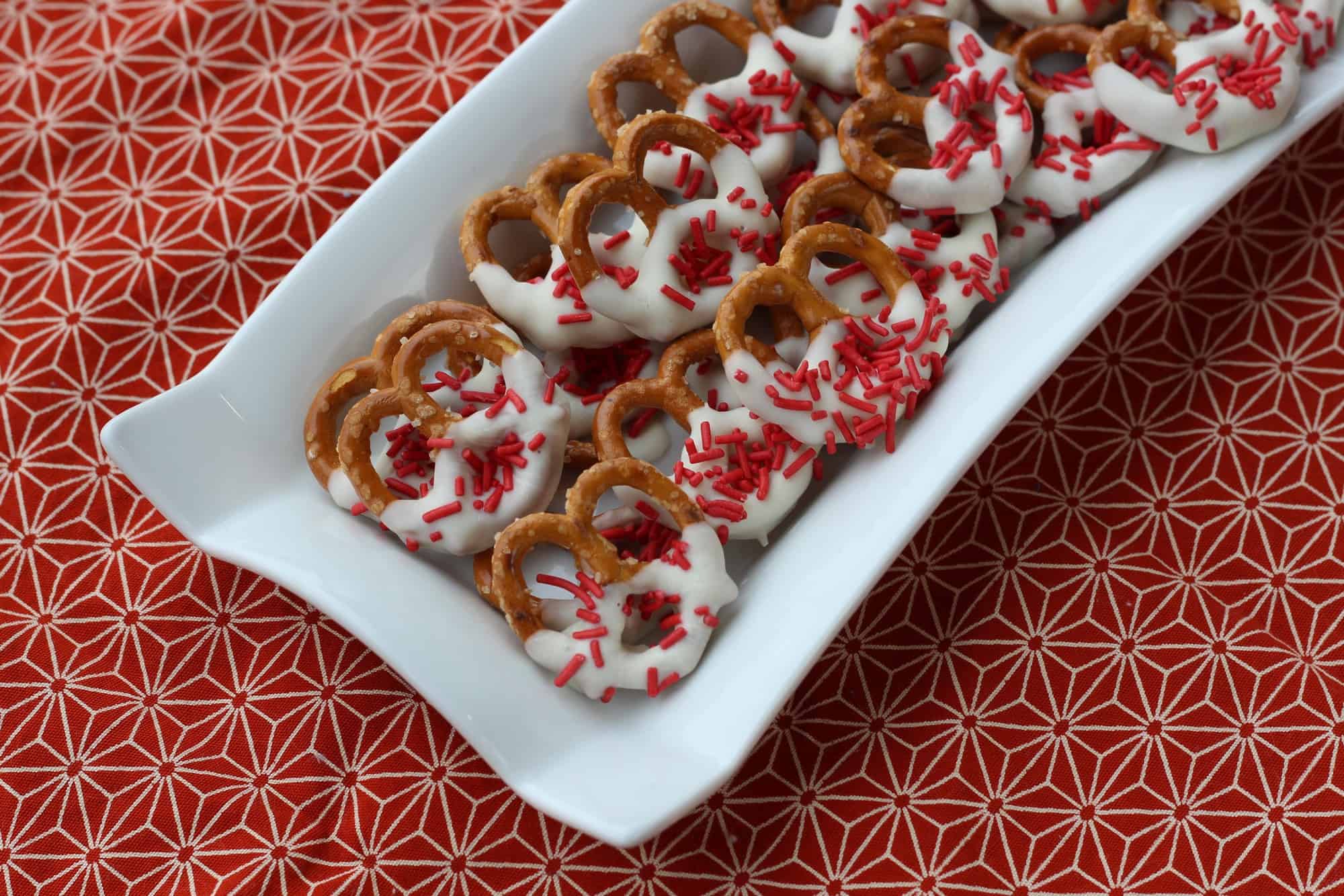 Easy Canada Day Dessert Idea
This blog post may contain affiliate links. What does that mean? I get a little commission if you purchase using my link, at no extra cost to you.
Chocolate Covered Pretzels are super easy to make. The kids can even help. They are fun and festive and you can decorate them to match any theme. If you are taking them with you where you won't have access to a fridge I would suggest putting them into a container with an ice pack as the chocolate will make a gooey mess in the hot sun. If that happens to you do not worry, it still tastes good!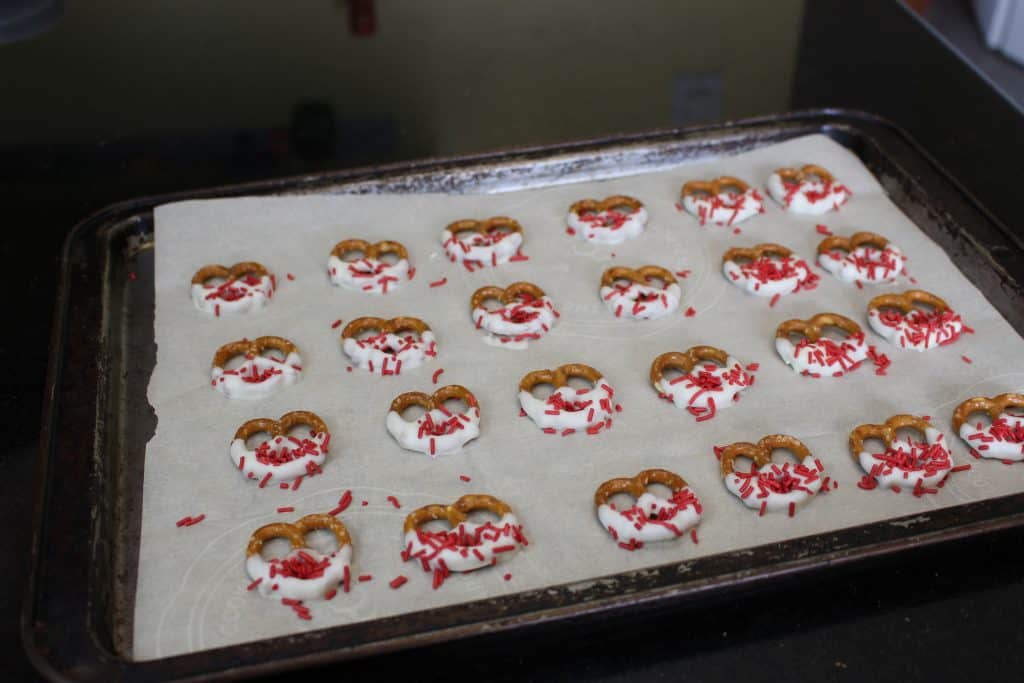 Are you looking for more Canada Day fun? Please check out:
Canada Day Chocolate Covered Pretzels
Canada Day Dessert Idea - Chocolate Covered Pretzels
Ingredients
Pretzels

6

oz

White Chocolate

1-2

tbsp

Olive Oil

as needed

Red Sprinkles
Instructions
Line cookie sheets with parchment or wax paper

Melt white chocolate in the microwave on medium heat for 30 second intervals, stirring in between, until melted

Add in a bit of oil 1 tsp at a time to chocolate, mixing well, until the chocolate drips off your spoon (suitable for dipping)

Dip pretzels one at a time into the melted chocolate. Allow the excess to run off then place on the cookie sheet. Repeat for about 5 pretzels and then sprinkle with red sprinkle before chocolate hardens

Allow to cook completely

Enjoy!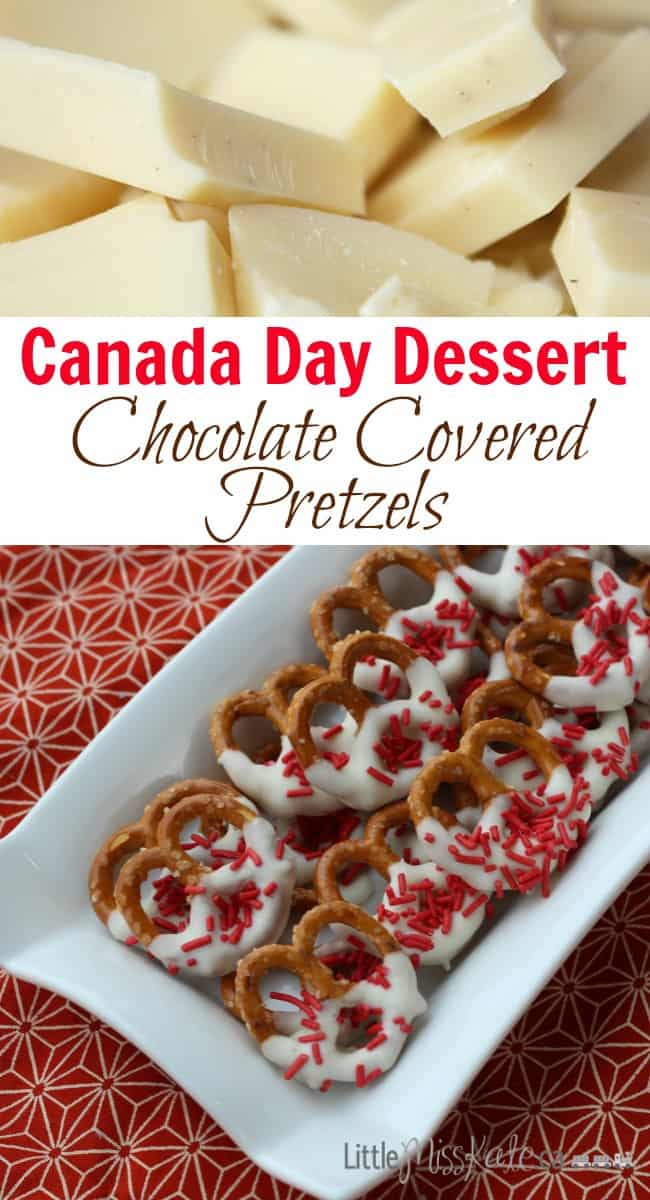 Print the recipe, pin it, share with all your friends and enjoy!
Canada Day Decorations
I hope you have a Happy Canada Day filled with good food and great company.  We normally spend the day with family, going for a swim, enjoying a BBQ and then catching a fireworks show in our city.  What are you Canada Day plans?

More Easy Canada Day Dessert Ideas: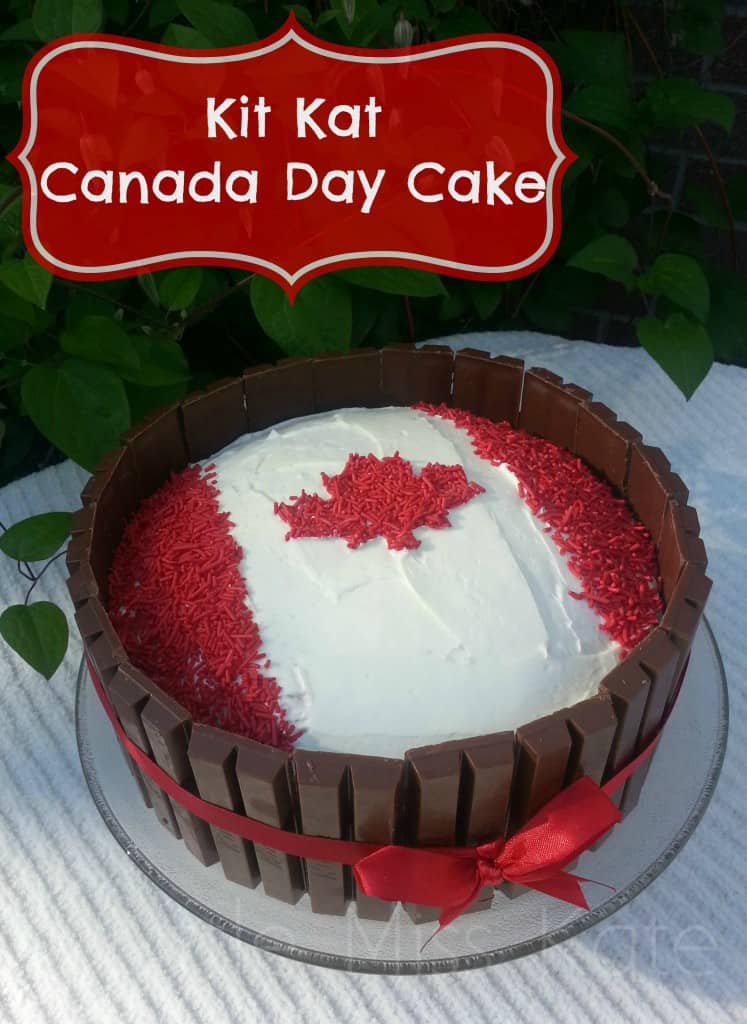 Originally posted June 2016
Save
Save