Recently I was looking for Loot Bag Ideas, as I was preparing for my daughter's 5th birthday. Now don't get me wrong but I hate receiving all the junky plastic toys in loot bags as within a week they just end up in my garbage bin, especially when your child attends a lot of parties. Now loot bags are completely optional however they are a great way to show party guests appreciation for attending the party. Whether you are planning a first birthday party or a themed birthday party these fun ideas for loot bags will check one item of your to do list!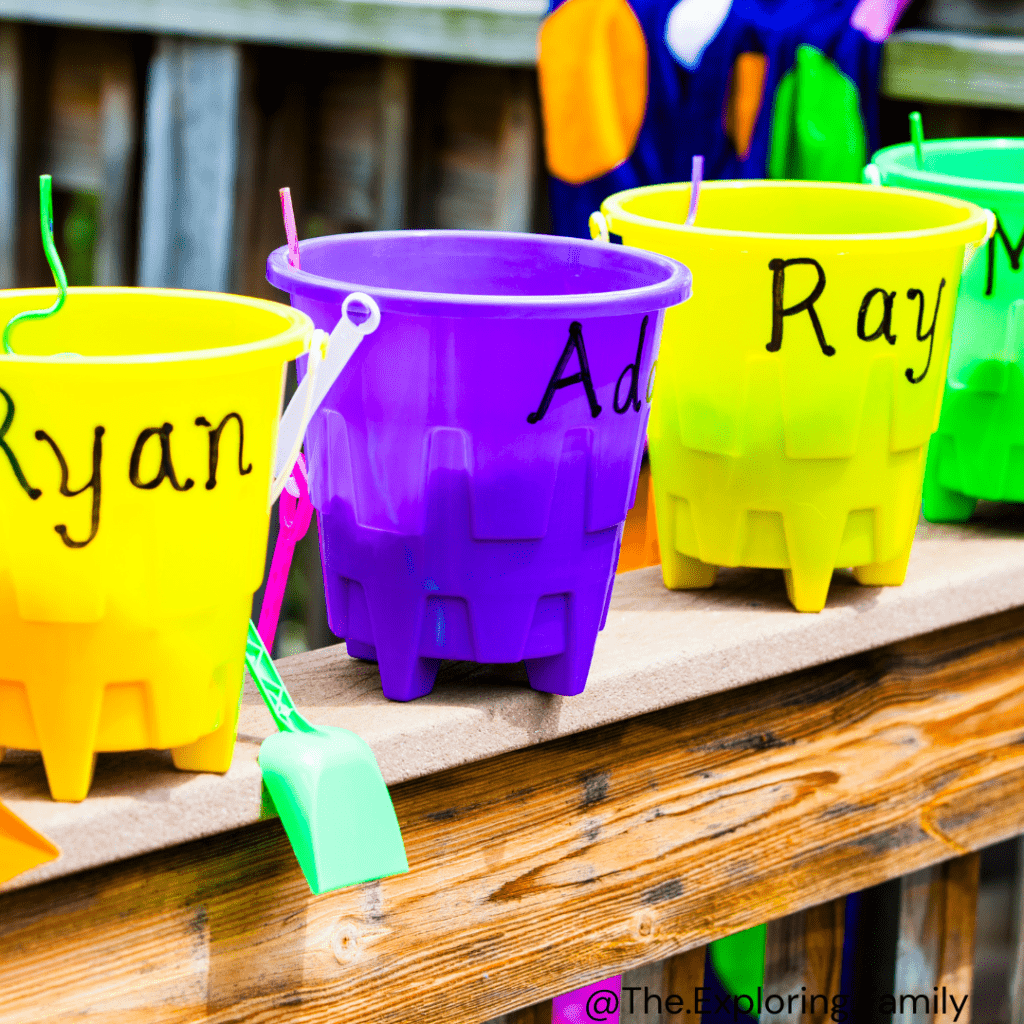 Most importantly ideas for loot bags don't have to break the bank, they can still be affordable and cost $5 and under for each child. For my daughter's birthday I was able to pick out a color by number activity book and 24 piece puzzle that were both Paw Patrol themed and matched the birthday party theme! Dollar tree, Dollarama, Walmart, and Michaels are all great stores to pick up craft supplies and party bag fillers for your child's birthday party. Party City also has a bulk toy section that offers many toys for different birthday theme parties.
We have come up with a list of great loot bag ideas to help you plan the ultimate birthday party and check party bags of your party planning list! We can help you find a local Children's Party Planner, or find a great location to host the party such as indoor playground. We also have a variety of do it yourself birthday cakes including Batman, Cookie Monster, Paw Patrol, dinosaurs, construction themed and many more!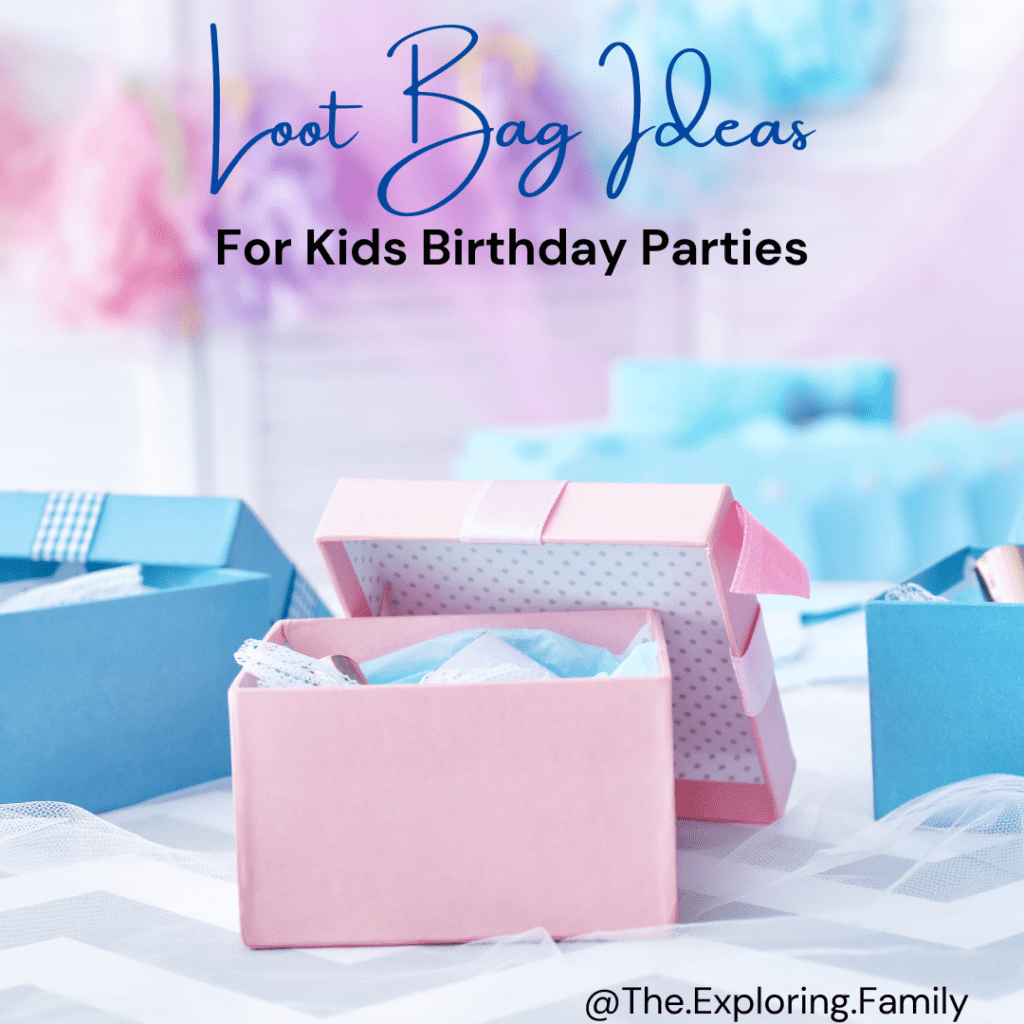 Our list includes great alternative kids birthday party favors that have been suggested by the best judges – Parents!
Need a local venue for a birthday party? Checkout our guides to Indoor Playgrounds
Need an entertainer? Checkout our Guide to Children's Party Entertainers
Want to know where you can get FREEBIES on your Birthday? Birthday Freebies Guide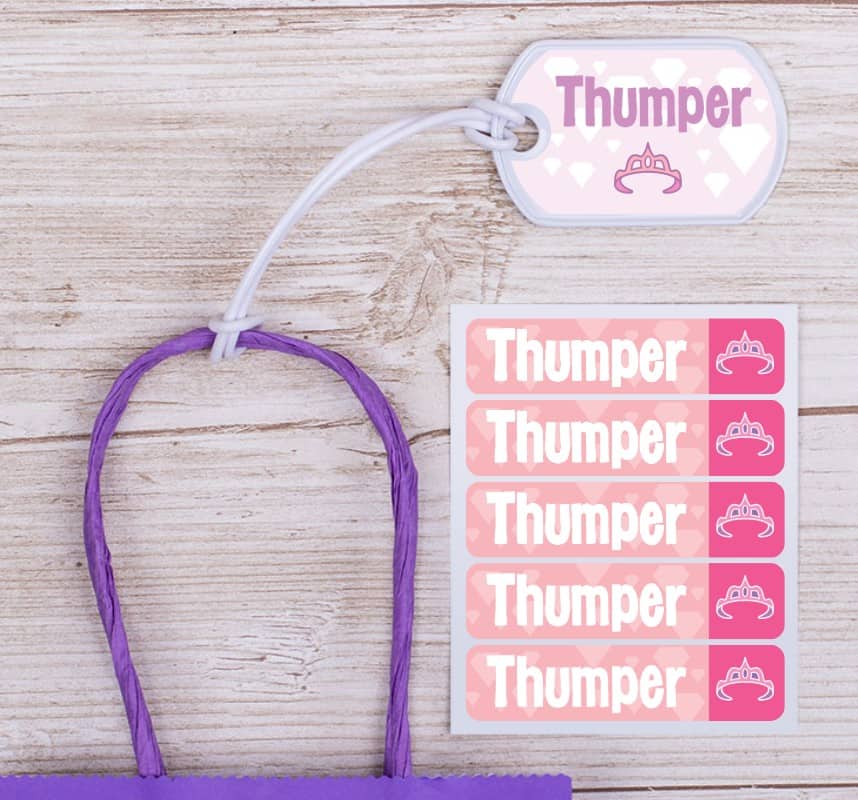 Practical Items for Loot Bags
There are always little items that are practical that parents need to make life more convenient and can work for kids of all ages. These easy loot bag ideas are a better way to say thank you to guests for attending the party.
Zipper Pulls
Mabels Labels
Custom Water Bottle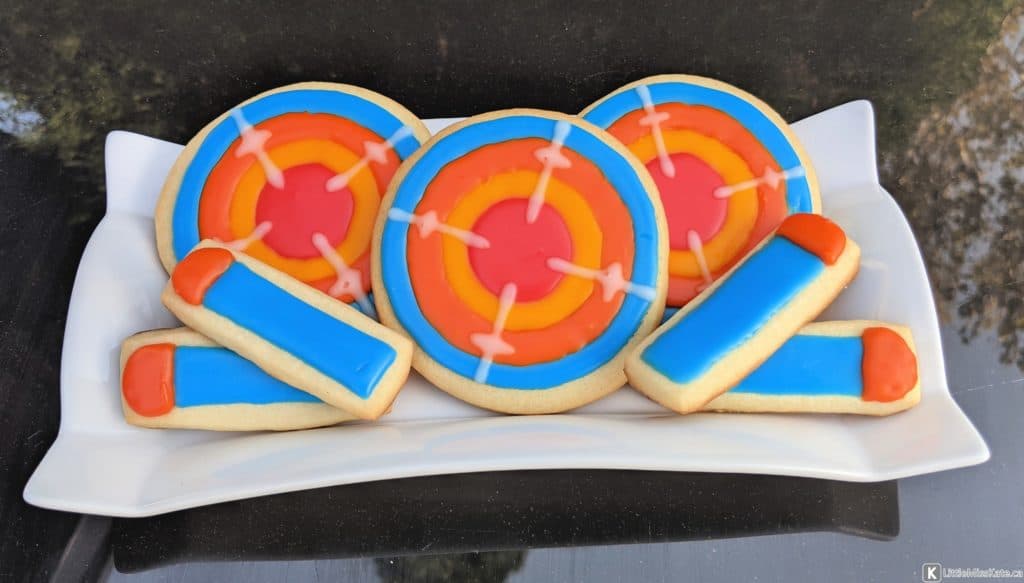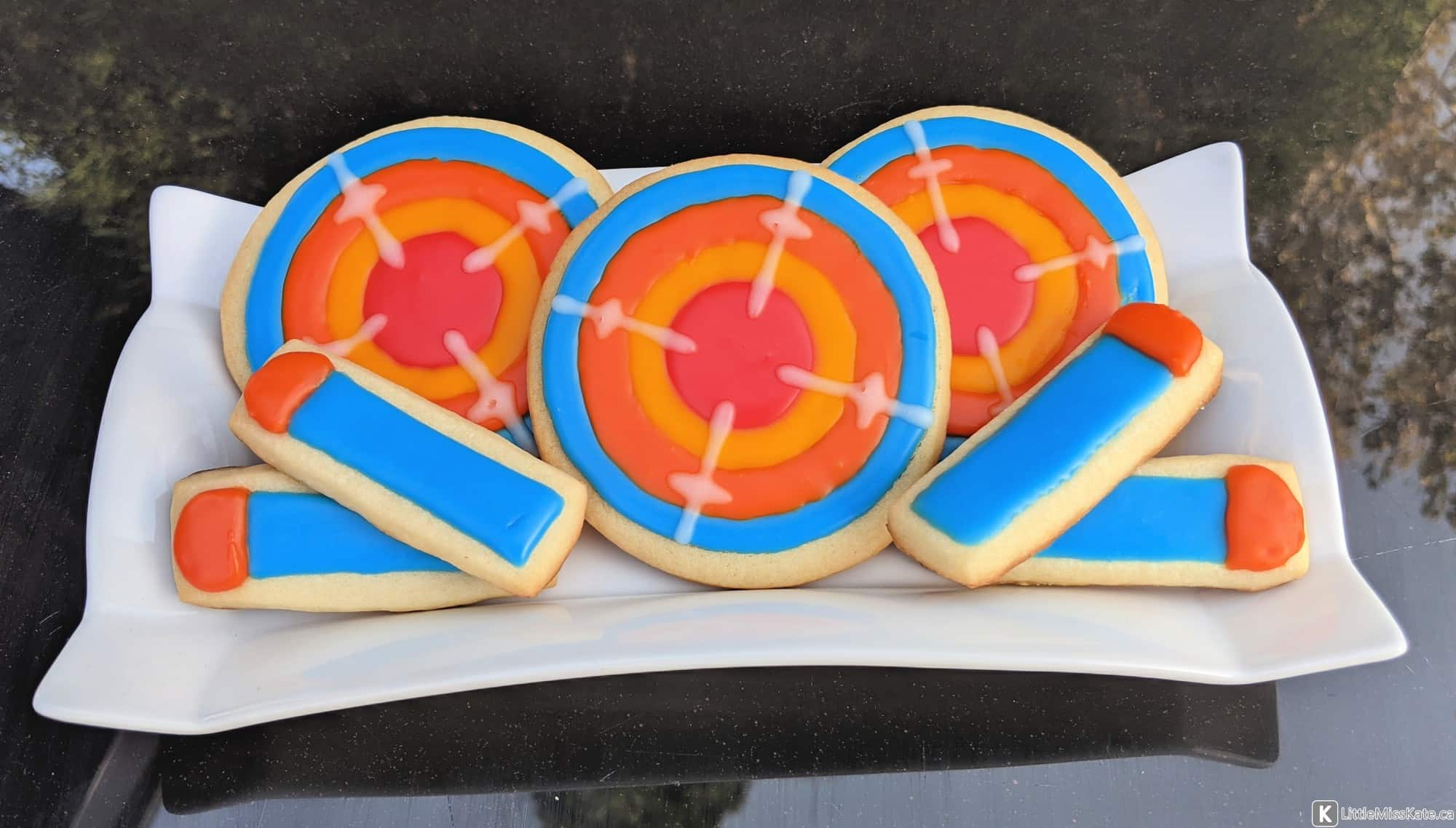 Food Items for Loot Bags
Kids love to eat special treats or sweet treats they normally don't get at home!
Candy
Cookies from a locally owned business
Popcorn from Kernals
Snack items: goldfish crackers, granola bars, squishy pouches for younger kids including babies and toddlers
Ring pops
Fun items that won't be Trashed for Loot Bags
I hate plastic, there are too many kids toys that are plastic junk so I try to limit the plastic whenever possible! These are fun little toys that are perfect goody bag ideas and are so much better than dollar store junk like a bouncy ball, and other plastic crap!
Puzzles
Books
Coloring Book
Card Games
Fidget Toys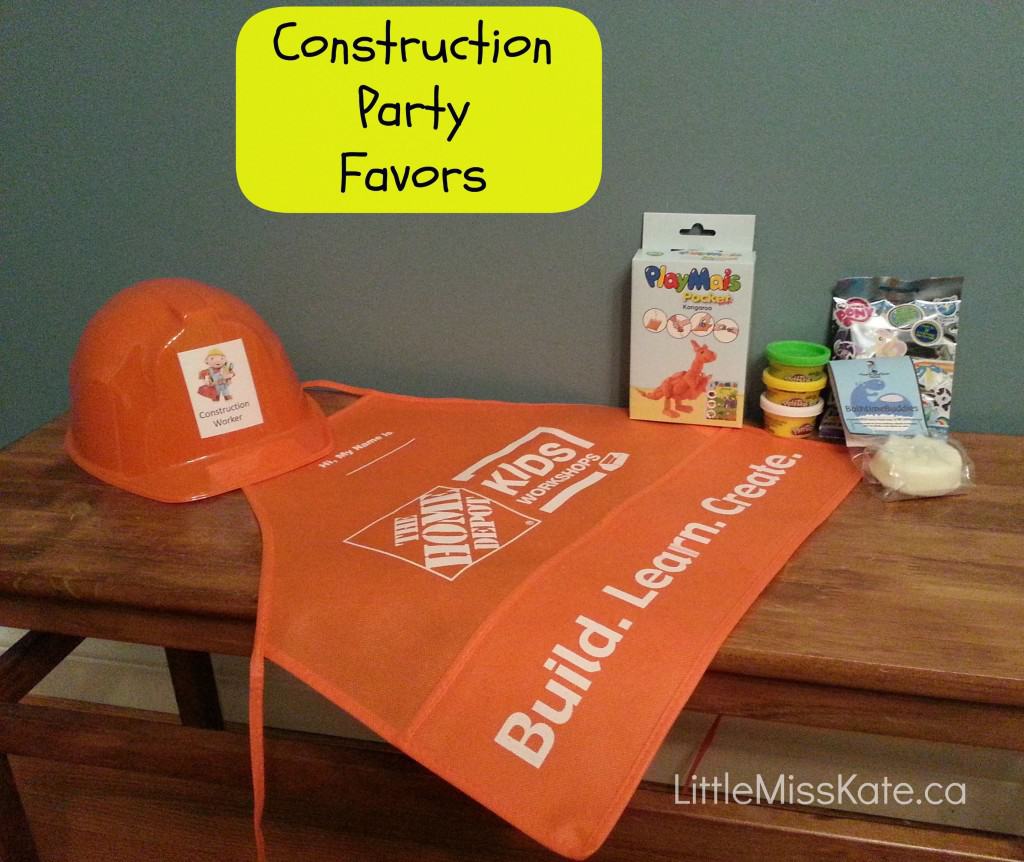 Loot Bag Ideas to Enjoy at the Party
Kids love to be creative and enjoy arts and crafts so why not make an art project during the party and let kids take it home as their loot bag.
Art Canvases
Stickers
Gel Pens or Special Crayons
Small Craft Kits
Water Wonder Books
Movie Night Party: Popcorn Bucket, candy and funky drink straws and cups
Sleepover Parties: Nail polish, pillow cases to decorate, spa supplies like mud masks – slumber party guests will love these unique party favors
Do-It-Yourself Loot Bags
Hit up your local craft stores to grab some materials to create a do it yourself loot bag item!
Craft Apron – you can see the one Kate created in our Construction Party Post
Bath Bombs
Super Hero Parties – Create masks or capes to take home
Slime
Tie Dye Items
Outdoor Toys for Loot Bags
Why not encourage kids to spend some more time outside with awesome outdoor toys that can be bought in bulk or at the dollarstore.
Sidewalk Chalk
Bubbles
Moon Balls or Tennis Balls
Chalk Paint
Skipping Rope
Mini Golf Game Sets
Hula hoop
Gift Card Ideas for Loot Bags
Simply Pick up a $5 gift card for each kid so they can grab a treat or book when they are out with their parents. Kids love being able to choose their own items and pay for it themself making gift cards great options for party favor bags.
McDonalds
Dairy Queen
Tim Hortons
Indigo Kids
Baskin Robbins
Menchies
Local Ice Cream Place or Bakery
Swimming or Skating Pass
All of the above items are Loot Bag Ideas Inspired by our current readers who are parents themselves. Birthday parties can become super expensive very quickly so remember loot bags are completely optional and you don't have to spend a fortune on them, you can get great items between $3-5 a child for birthday party guests!
Have more Ideas for Cute Goodie Bag Ideas? We would love to know.. so please reach out!