If you are looking for amazing ways to keep kids occupied while you work from home, you are not alone. Many parents struggle with the juggling act working from home can present. It is not easy keeping the kids busy while you work, but finding a system that works for both you and the kids is critical for a happy home.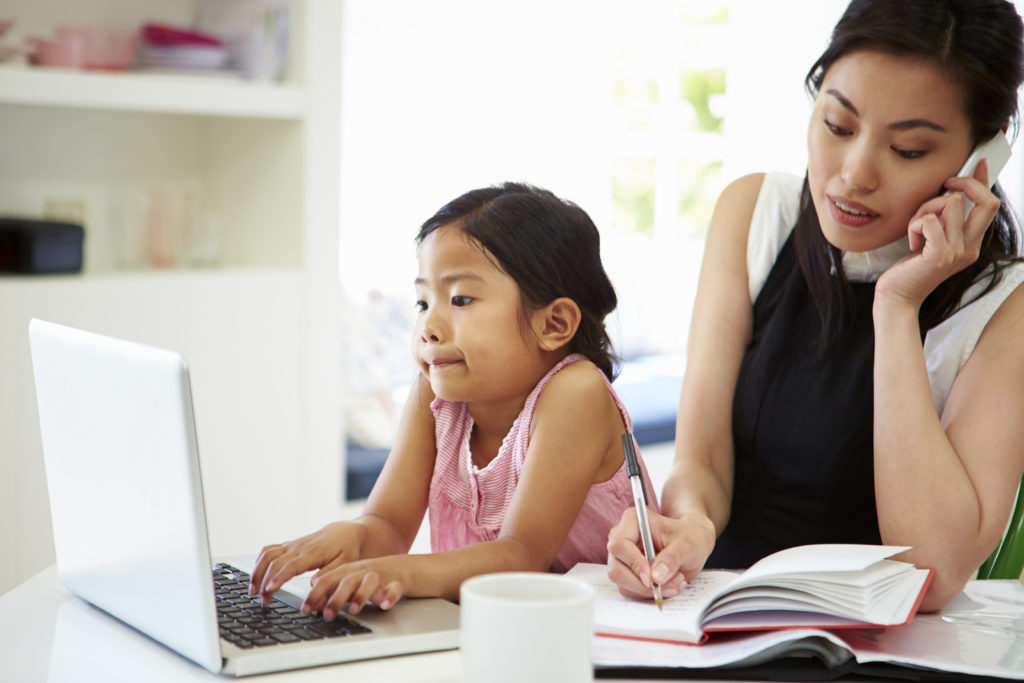 There is no question that working from home with kids can seem pretty difficult. Focusing on work while also having to balance the needs of your children, can become somewhat overwhelming. No matter what job you are doing from home, finding balance can be a challenge.
Making sure that you have options available is important. You want to be able to effectively balance parenting and working without pulling your hair out. It is important to create routine and structure so you children know what to expect and also offer some fun activities to keep them busy.
Keep Kids Busy When Working From Home
Click on the links to find great activities to help keep your kids occupied as you work.
How to Keep Your Kids Occupied While you Work
There are many fantastic ways that you can use to keep your little ones busy while you work. Young children often require stimulating activities to keep their attention, and chances are you will want to stay close by to keep an eye on them.
Whether you give them a coloring book and crayons, create a sensory bin, or anything in between, there are several ways to keep your kids occupied while you work. It just requires a little planning ahead.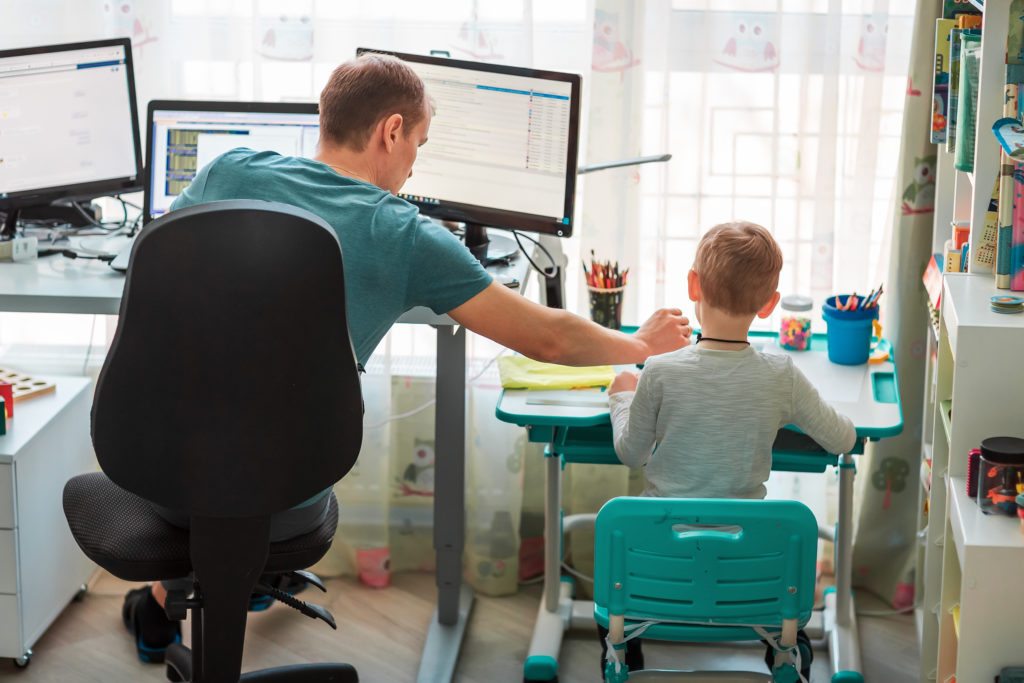 Creative Play Ideas to Keep Kids Busy
There are many creative play ideas that help to keep your kids busy while you get some work done from home. Some of them require some preparation and foresight, so it is a good idea to ensure that you have things ready to do these activities.
Create a Dress Up Box
A dress-up box can be a whole world of fun for kids. If you don't already have one, you can easily make your own. Fill the box up with old clothing, shoes, jewellery, and hats. You can find fun items to add at a low cost from thrift stores. Pull it out for your little ones to play with. They will have a blast.
Create Busy Bags
What is a busy bag you ask – Busy Bags are little activity bags that offer an engaging and educational activity for your child. The are small. portable, and reusable making them a perfection option when you need to bring out something to keep the kids busy. We have instructions for how to make up some simple yet fun Busy Bags. Find all of the Busy Bag Ideas on the other post or check out the videos below:
Scavenger Hunt
Set up a scavenger hunt the night before you have to work from home. Make a list of items and clues for your children to find around your home. Include prizes for those who find all the items first.
Create a Sensory Bin
A sensory bin is a great way to keep kids occupied while you work from home. You can create a sensory bin out of nearly anything you may have on hand. You can fill a tub with uncooked rice and add spoons for digging. If you want to get a little more elaborate you can add in play animals, bowls, funnels, and even toy trucks or cars.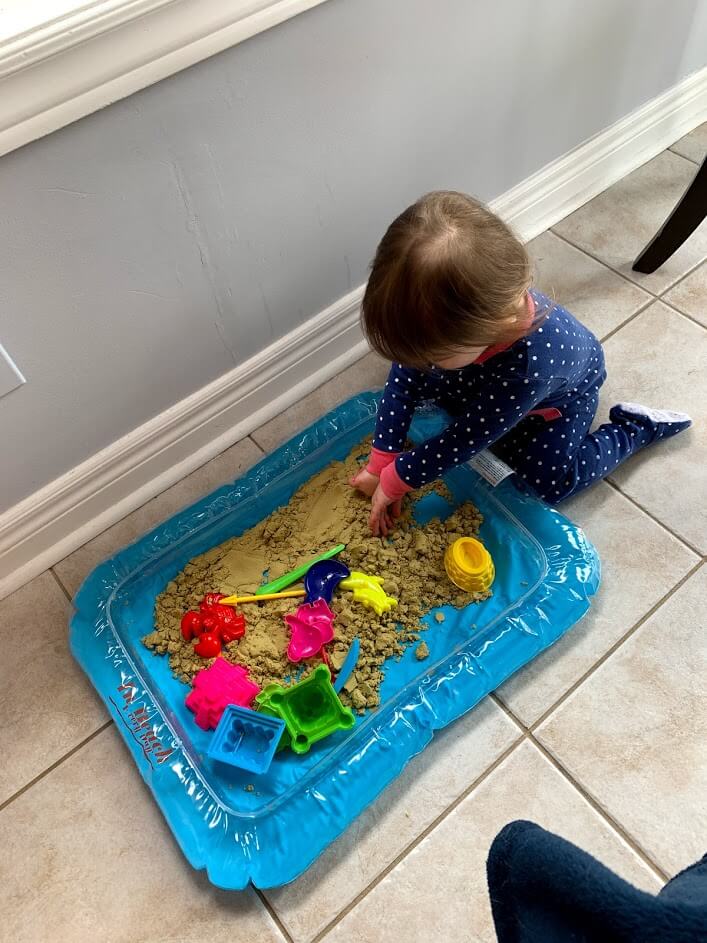 Just be prepared for it to be a little messy. Place a sheet or garbage bag under their play area to minimize mess.
Make a Cardboard Fort
Building a cardboard fort can create hours of entertainment for your kids. Simply provide them with a cardboard box and the sky is the limit. If they are younger they may need assistance with cutting. If this is the case, you can simply cut doors and a window for them prior to letting their imaginations run wild.
Give them some paint, crayons, glue, and more, and let them decorate their fort. Then, once complete they can take some pillows in there and play. Ask around your neigbourhood for anyone getting new appliances, the boxes make great forts.
Colouring Books and Crayons
This one may seem simple but it is sometimes extremely effective. If your little ones love to colour, a colouring book and crayons may be the ticket to keeping them occupied. Get a variety of colouring books for them to choose from. When your kids have several options it will be easier to keep their focus.
Create Jewelry
Jewelry can be made out of virtually anything. You can use thicker rope and create necklaces out of pasta, or chunky beads. If you have older kids, they can use a thinner line and use smaller beads. This is great to help your children develop fine motor skills.
Dance Party Time
Turn on some music and let the kids have a dance party. Not only will they get some exercise but they will also have a blast creating new dance moves.
Teddy Bear Picnic
Encourage your children to get all their stuffies and gather them for a teddy bear picnic. Have little sandwiches and drinks ready for them to serve to themselves and their friends.
Educational Printables to Keep Kids Occupied While Working From Home
Printables are so helpful when it comes to keeping your kids occupied. The best part? These ones are FREE. Simply print them off for your little ones to do and watch as they learn through play and creativity.
Mermaid Themed Alphabet Sensory Play Activity – Free Alphabet Printables
This Mermaid Themed Alphabet Sensory Play Activity Printable is perfect for keeping your kids entertained. Your children search for the letters and numbers and practice identifying their sounds, what they are, and can practice writing. This package includes 5 different sheets that will help to keep your kids occupied.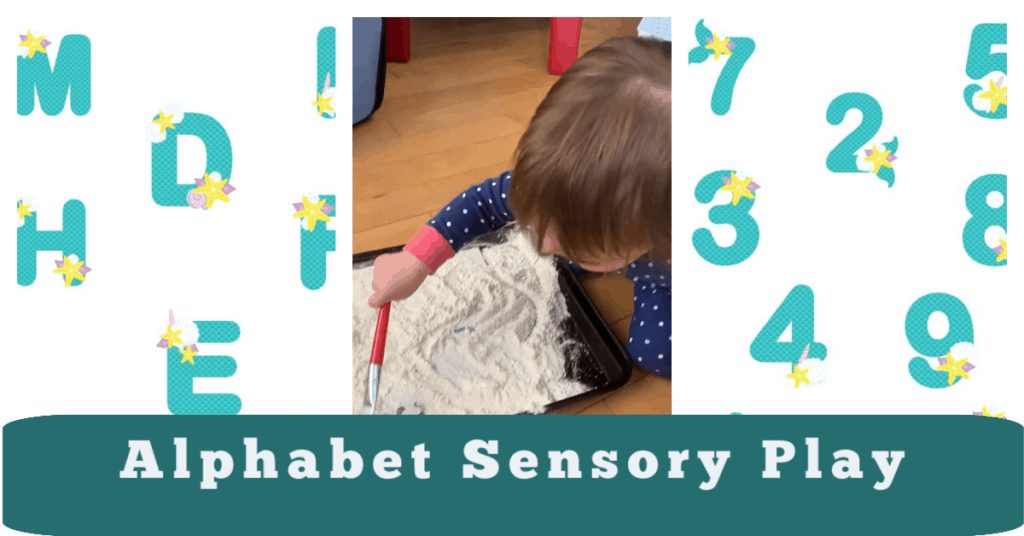 Free Printable Preschool Dinosaur Worksheets
These Free Printable Preschool Dinosaur Worksheets are a fantastic way to keep kids occupied while you work from home. These worksheets include math, letters, colouring pages and more to encourage your little ones to engage in learning through play. The best part? They are in black and white so they won't drain your colour cartridge.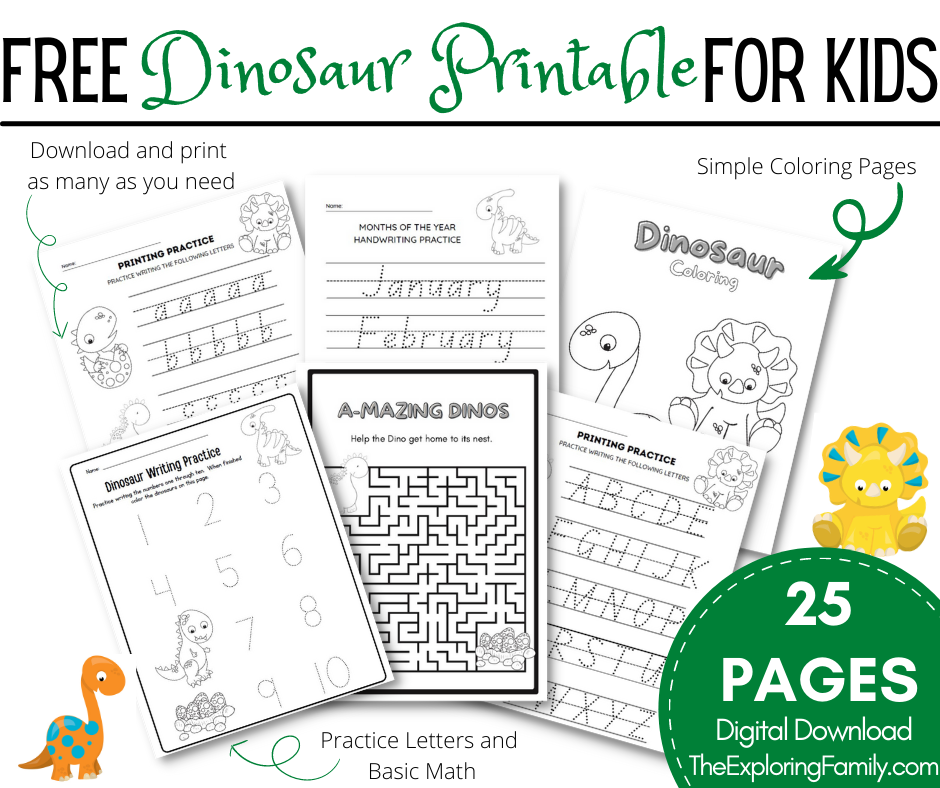 Free Sight words Printable for Kids
If your children are learning to read, these Free Sight Words Printables for Kids are a fantastic help. The flashcards are split up into ten levels increasing in difficulty and are colour-coded. This will ensure your children have several different words to learn.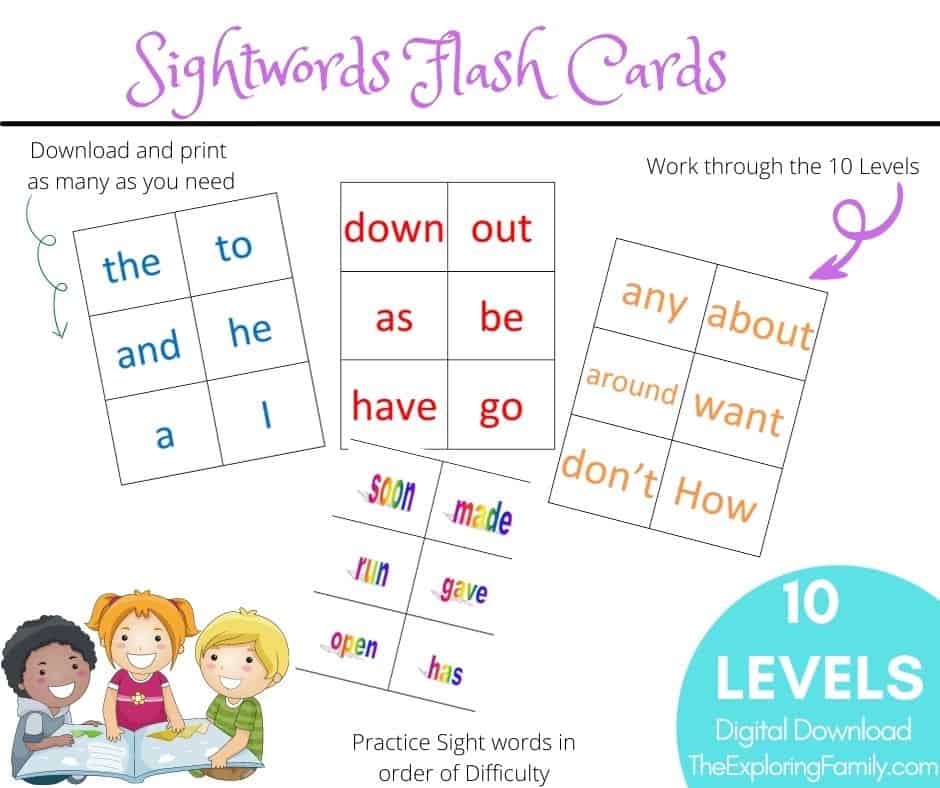 Not only are these printables great to keep your kids engaged and learning, but they will keep them focused so you can get some work done.
There are several Amazing Ways to Keep Kids Occupied While You Work from Home. Whether you go the creative or educational route, your children are sure to give you some time to get some work done.