When the air gets crisp, we can start to feel fall in the air and start thinking of all the fun harvest activities that we can enjoy as a family including corn mazes, apple picking, pumpkin picking, petting zoos, farms and Thanksgiving festivals. Autumn brings a new set of unique seasonal activities for families to enjoy and visiting a local corn maze is on our bucket list every season!
Many farms not only have apple picking and pumpkin picking but have a variety of other fun activities like corn mazes. Navigating a corn maze with you kids can be a fun way to spend time on the farm and can be a memorable experience. Corn Maze season in Ontario mostly runs from Labor Day weekend (and early August in select farms) to October end.
There are a variety of corn mazes around the Greater Toronto Area that are perfect for families of all ages and even encourage families to communicate and work together to navigate the maze! Corn mazes are the most fun you will ever have getting lost!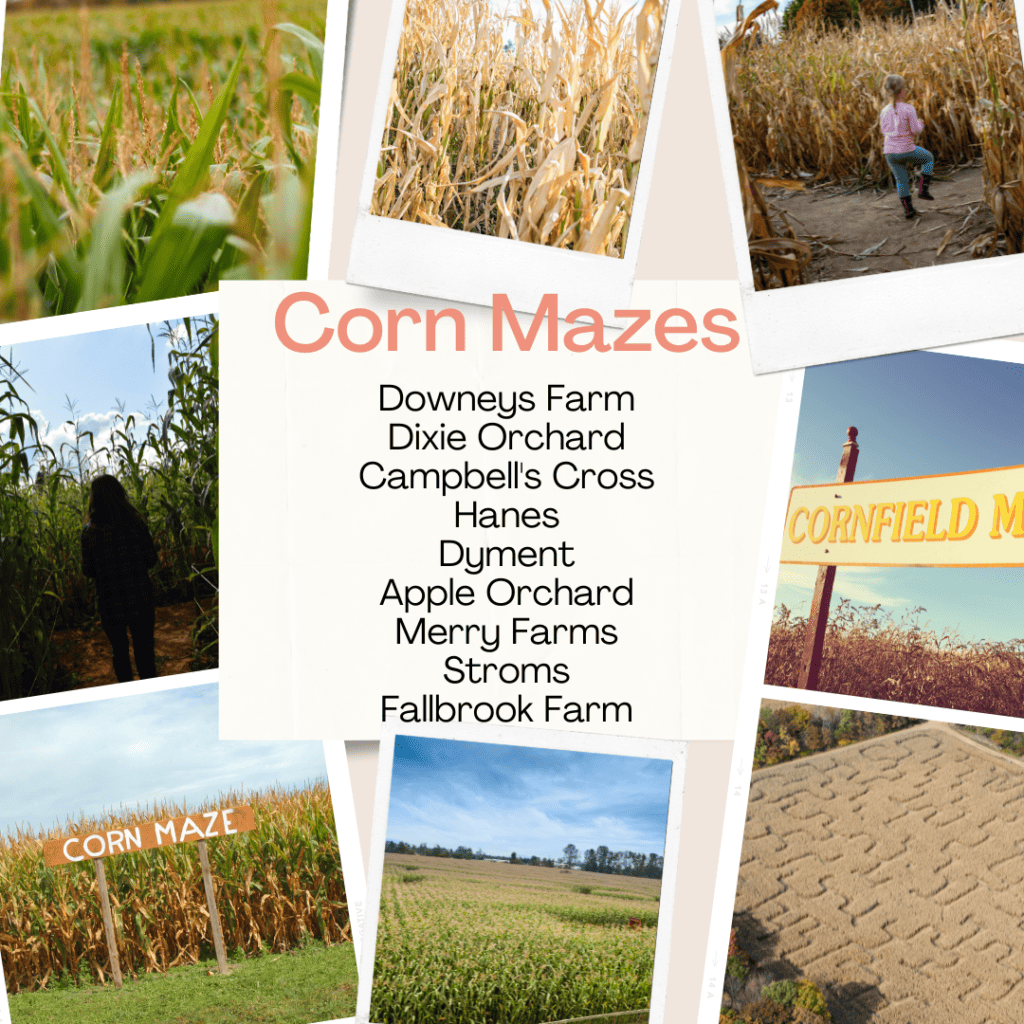 Corn Mazes in the Greater Toronto Area:
Downey's Farm – Caledon
Dixie Orchards – Caledon
Cambell's Cross – Inglewood
Hanes – Dundas
Dyment Glen Drummond – Dundas
Apple Orchard – Hamilton
Merry Farms – Hamilton
Strom's Farm – Guelph 
Fallbrook Farm – Georgetown
Map of Corn Mazes:
Tips for visiting a Corn Maze:
Children must be supervised.
Stick together!! Pair up & team up.
Please stay on trails and respect the crop. Leave corn on stalks.
Wear proper footwear for potentially muddy or dusty paths, rain gear in wet weather, jackets, hats & mitts for cold weather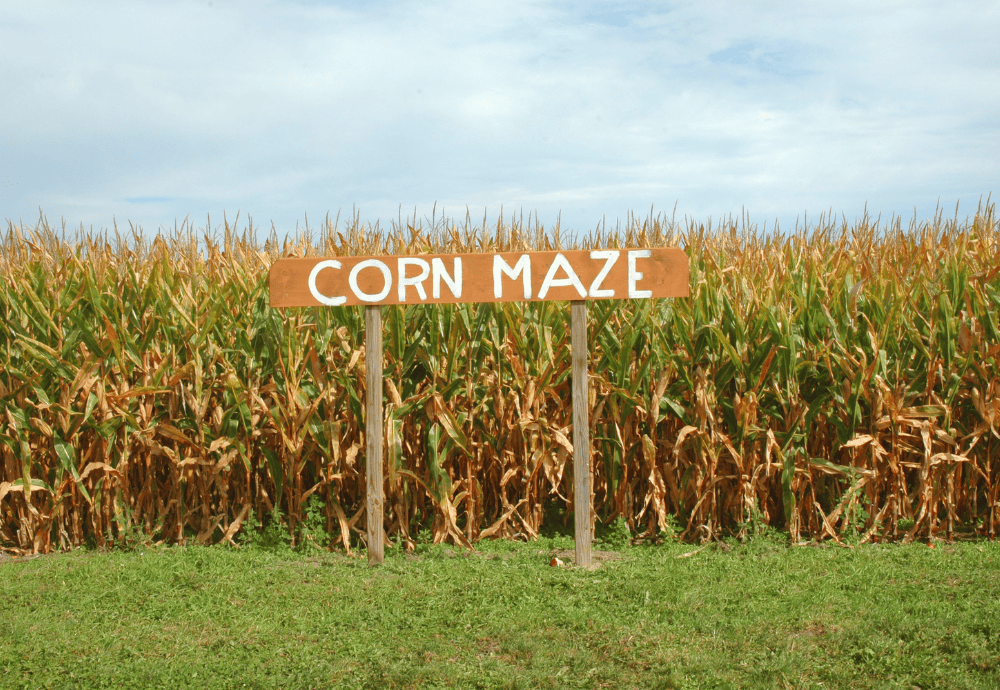 Peel: Corn Mazes Near Brampton and Mississauga
Downey's Farm Market:
13707 Heart Lake Road, Caledon, ON – Downey's Farm Market offers a corn maze, wagon rides, and a variety of other activities for visitors of all ages. Downey's Corn Maze is included in admission. When selecting your Admission ticket, you also get to enjoy the Corn Maze Adventure from September 1 – October 31, 2023. The Corn maze at Downey's is over 8KM long and has three different games for different levels of play, making it a perfect challenge for any age.
Checkout our Full review of Downey's Farm.
Dixie Orchards
14309 Dixie Rd, Caledon – Enjoy picking your own apples or pumpkins and then spend some time checking out the corn maze or take a wagon ride around the farm. The wagon ride takes you to the corn maze, apple orchard and pumpkin patch or it's a short distance if you prefer to walk.
Opening Date: Sept
Campbells Cross Farm
3634 King St, Inglewood – Stroll through the 17 acre Corn Maze Painted Pumpkin Museum that features hand painted pumpkins. Once you complete the maze you can enjoy the natural kids playground, or fall treats like gourmet corn on the cob.
Opening Date: Oct
Fallbrook Farm
13260 Fallbrook Trail, Georgetown – Fallbrook Farms is a brand new farm for 2023 and offers fun for the whole family including sun flower field, corn maze, pumpkin and apple picking, straw bale climber, farm playground, animals, wagon ride and eatery.13260 Fallbrook Trail – Georgetown – Fallbrook Farms is a brand new farm for 2023 and offers fun for the whole family including sun flower field, corn maze, pumpkin and apple picking, straw bale climber, farm playground, animals, wagon ride and eatery.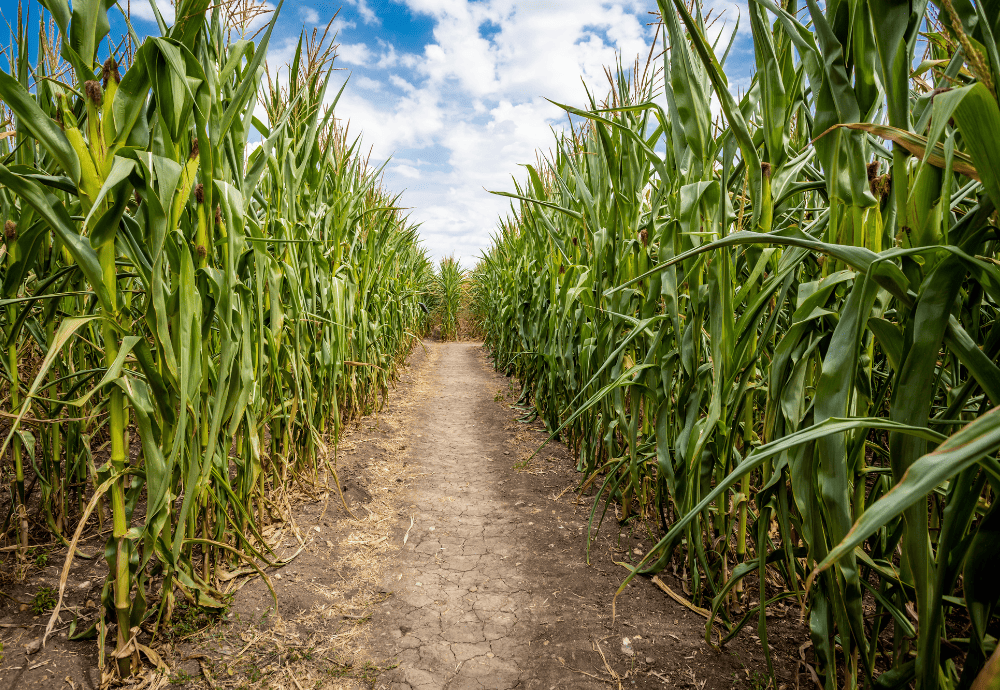 Halton: Corn Mazes Near Milton, Burlington and Oakville
Hanes Corn Maze:
#1001 HWY #5 West, Dundas – Hanes Corn Maze features an intricate design and offers a fun challenge for maze enthusiasts. Hanes Corn maze is a unique place to visit as every year the maze is in a different shape or design. Hanes corn maze is the largest in Canada with over 20 acres or corn fields to explore and navigate. This typically takes 1-2 hours to complete. Hanes has a variety of other farm activities so plan to spend at least half a day.
Opening Date: TBA
Dyment Glen Drummond Farm
416 Fallsview Rd E, Dundas – Dyment's is perfect for younger kids as they have a Corn trail with a storybook. They also have a variety of fun activities such as mini putt, petting zoo, play area and a pumpkin patch.
Opening Date: TBA – Likely end of Sept
Merry Farms
1974 Concession Road 2 W, Hamilton – Families will enjoy a 5 acre corn maze as well as a mini maze as you try and get through the maze and avoid being lost! Merry Farms has over 30 awesome activities in addition to pumpkin picking including: giant slides, pumpkin jumping pillow, playground, hay bale mountain, kiddie rollercoasters and much more!
Opening Date: Sept 30
Apple Orchard
1668 ON-6, Hamilton, Ontario – Not only can you enjoy apple picking and pumpkin picking but kids will enjoy play time in the corn bin, hay jump, wagon ride and corn maze.
Opening Date: Open Currently
Corn Mazes worth a Drive:
Strom's Farm
5089 Wellington RD. 32 Guelph, ON – You can get lost in either the corn maze, straw maze, cedar spiral, rope maze or enjoy one of the other fun farm activities like pedal carts, duck races and puppet shows. The corn maze has over 5km of pathways to navigate.
Opening Date: Sept 23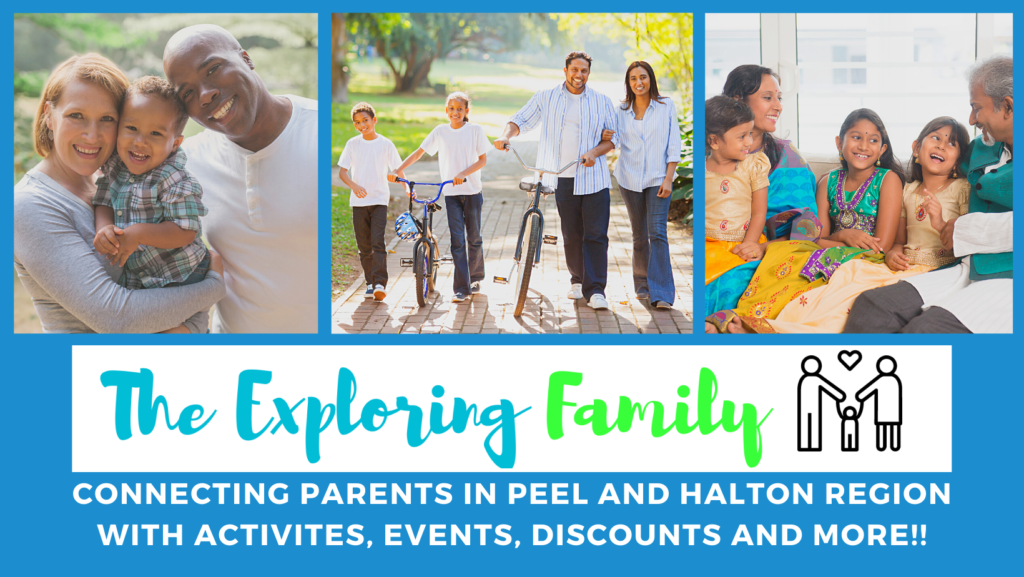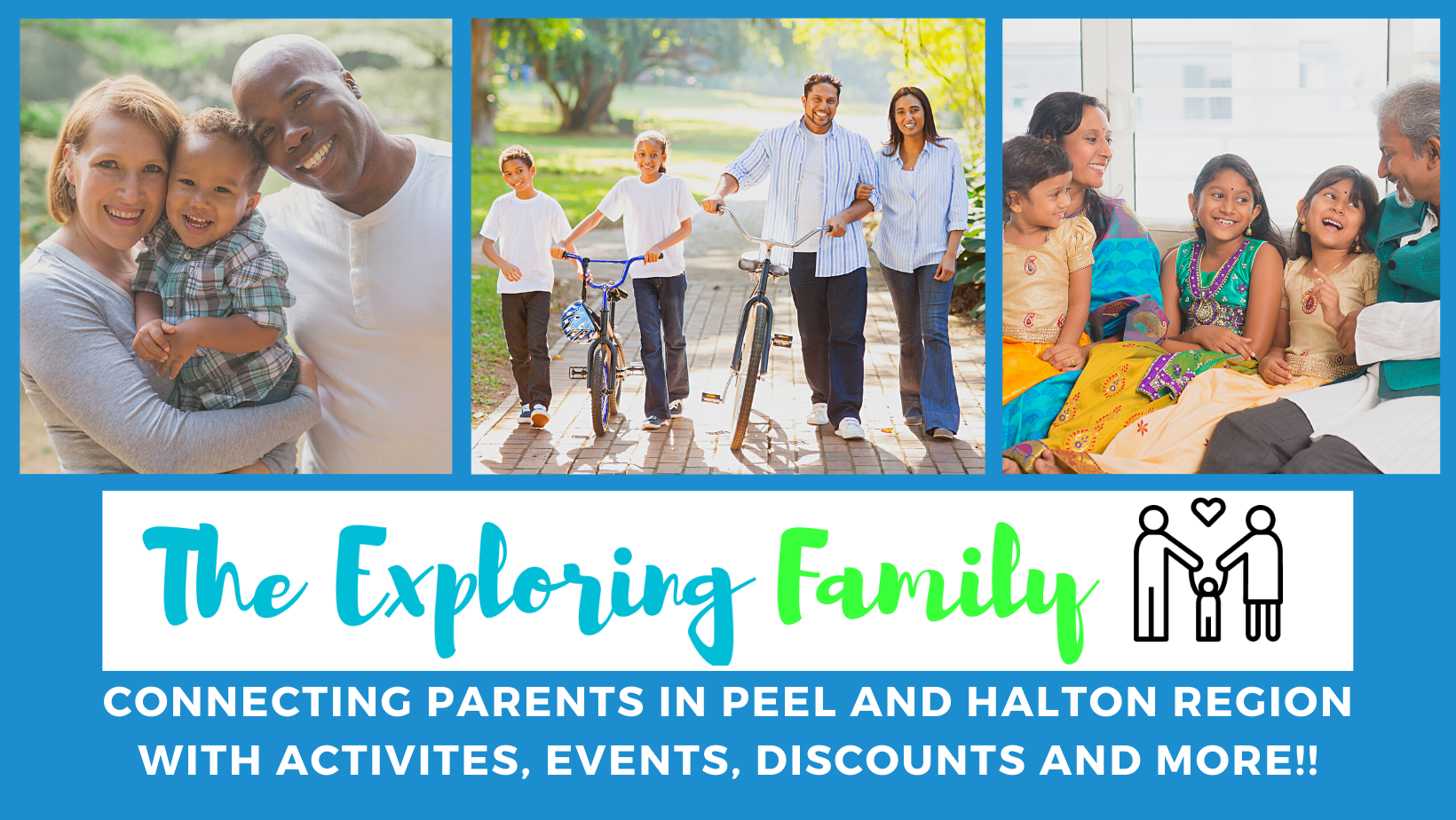 Can you help make this article better?
If you have noticed an error, have additional information or would like to share a comment you can:
E-mail us at info@thexploringfamily.com
Find us on Facebook: The Exploring Family
Find us on Instagram: @The.Exploring.Family