The Best St. Lucia Excursions are not hard to come by. That's because there are just so many ways to explore this beautiful island! Get ready to dive into the tropical playground of St. Lucia. It's not just your typical beachy escape. This Caribbean gem is all about cranking up the fun factor on land, sea, and even up in the air. Our stay at the Royalton Saint Lucia was amazing and included some delicious food at the Royalton Restaurants and several fun excursions.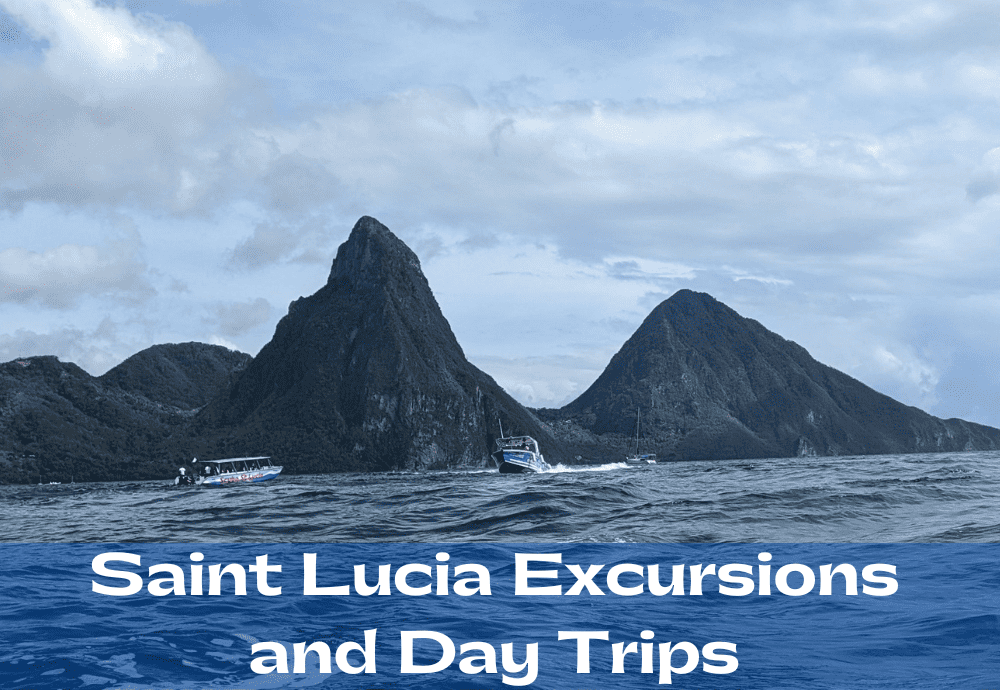 St. Lucia isn't holding back when it comes to dishing out excitement and stunning views. Whether you're an explorer-extraordinaire or just someone seeking a thrilling getaway, St. Lucia's got the most epic excursions lined up for you. Fasten those imaginary seatbelts as we take you on a wild ride. From jungle trails to turquoise waves and endless skies, St. Lucia has something for everyone, including unforgettable fun and unique experiences!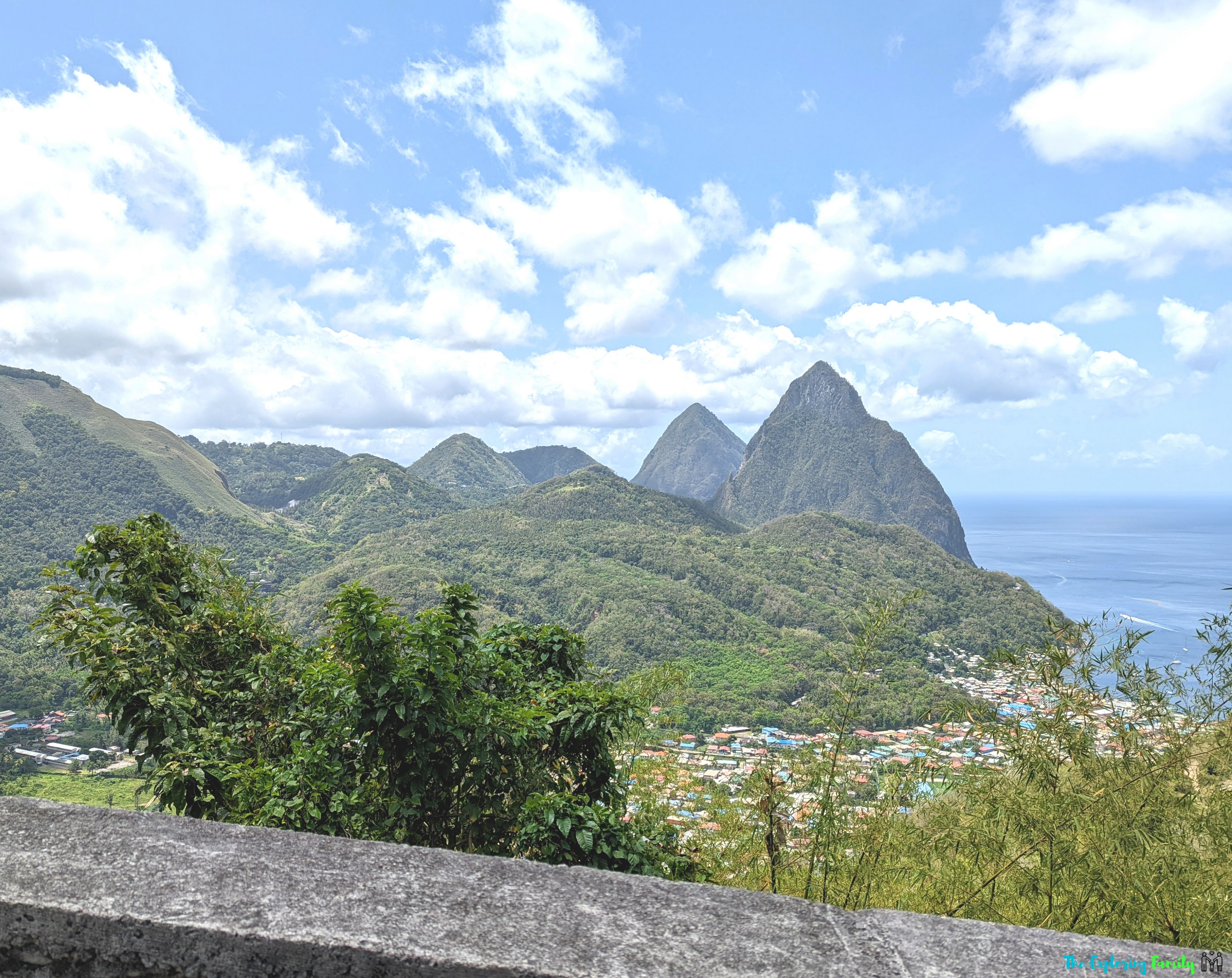 How Many Days Is Enough in Saint Lucia?
Most people visit St. Lucia for at least 5 days and many European travellers come for 2 weeks. No matter how long you stay here, it will not seem like enough. You will want to ensure that you have enough time to take a volcano tour and visit stunning beaches, and waterfalls, and enjoy breathtaking scenery including the world-famous Pitons Mountains. We stayed for 7 days, but we definitely want to go back for longer next time. We really wish that we had more time to enjoy the island.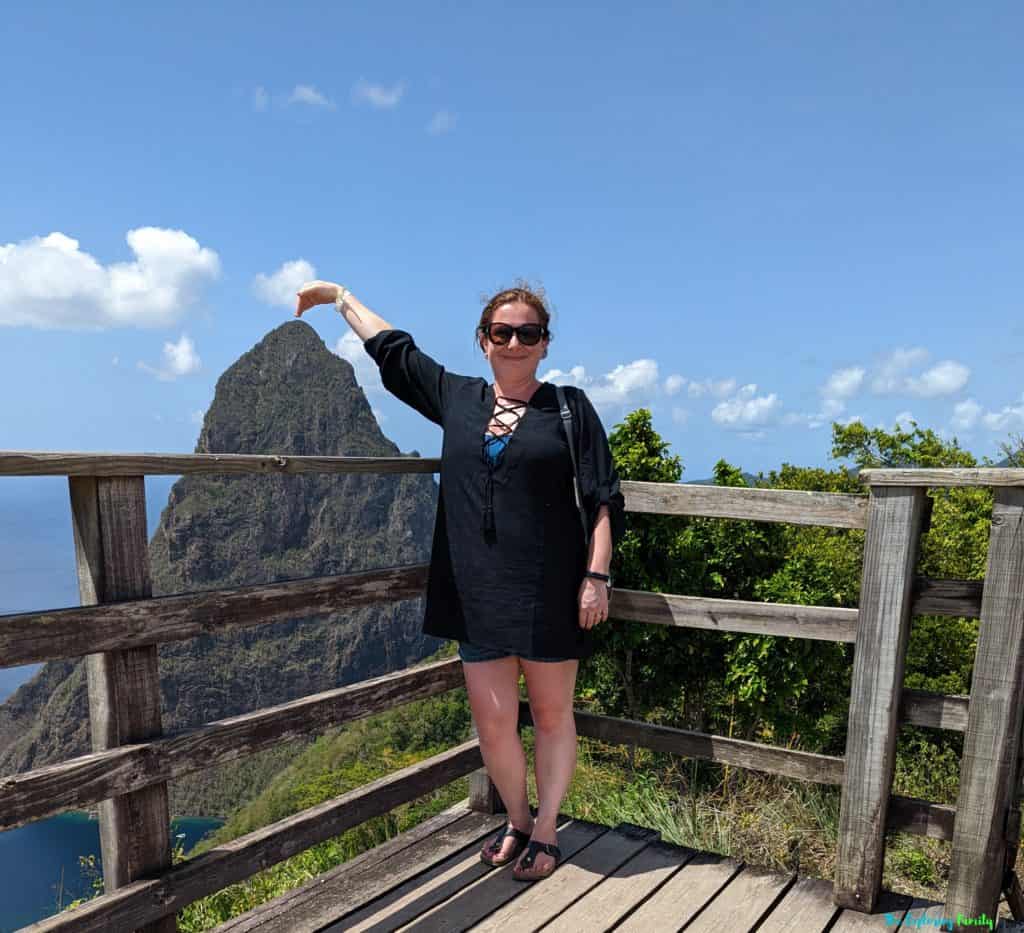 Can you Explore St. Lucia on Your Own?
Yes. You absolutely can explore beautiful St. Lucia on your own. You can rent a car and take a scenic drive around the island on self-led tours. However, it is important to note that the roads can be narrow and hilly, containing many switchbacks. If you are going to explore the island on your own, you want to ensure that you are confident and safe driving in these conditions.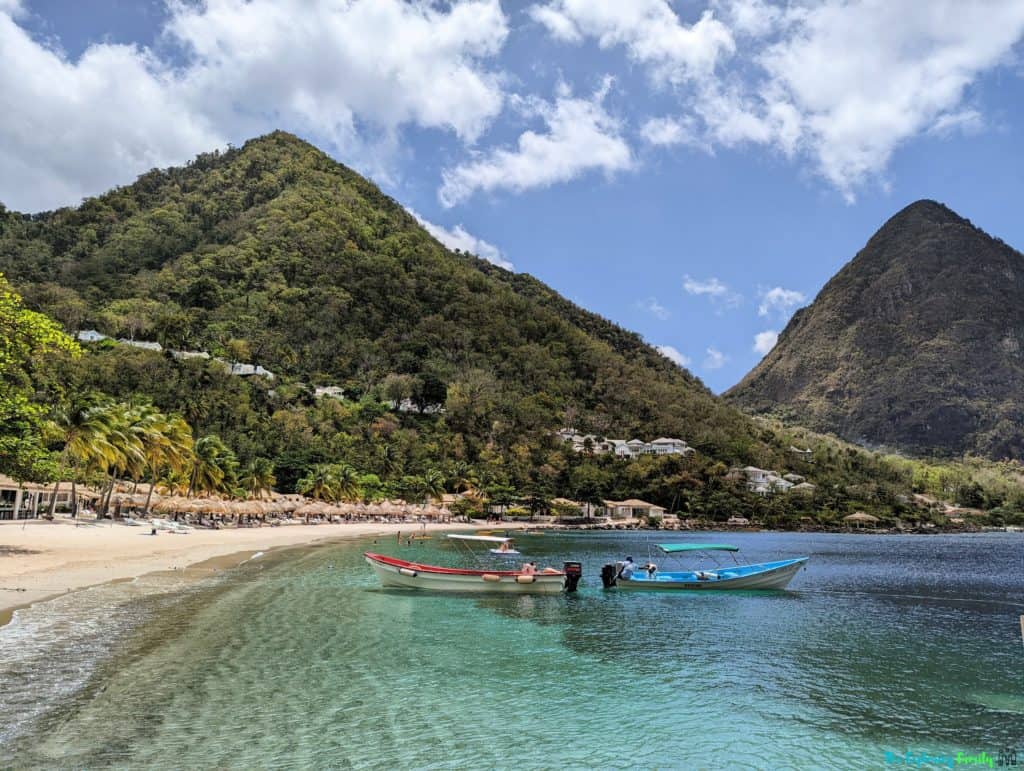 If you feel uncomfortable navigating on your own there are tour guides, you can go on a private tour, or even take half-day tours. A day of fun awaits you no matter how you decide to explore the island of St. Lucia.
Do you Have to Book Saint Lucia Excursions Through your Hotel/Travel Company?
Nope, not at all! You've got the freedom to plan your St. Lucia adventures on your own terms. Whether it's before you set foot on the island or once you're lounging at your resort. Sure, your hotel or travel company might throw some excursion ideas your way, but those can sometimes feel a bit like a crowded party and, let's be honest a tad cookie-cutter.
If you're after something as unique as you are, then why not dive into your own sea of choices? By doing so, you're not only likely to find the perfect fit for your St. Lucia dreams, but you might also save some coins by booking straight from the source. This is actually the best way to get the best deals. Plus, you'll be giving a high-five to the local small businesses in St. Lucia. Double win!
Best Excursions in St. Lucia
From hiking the iconic Pitons and snorkeling in vibrant marine sanctuaries to a fun zip line excursion through lush rainforests and savoring chocolate-making experiences, there's a kaleidoscope of activities awaiting you.
Unleash your inner explorer, indulge in nature's spa treatments, enjoy beautiful beaches, and witness breathtaking sunsets on serene cruises along the coast. St. Lucia's finest experiences are ready to whisk you away into a world of Caribbean wonder, taking you off the beaten paths. You are sure to enjoy the best St. Lucia tours on your scenic journey. What better way to experience the island of St. Lucia?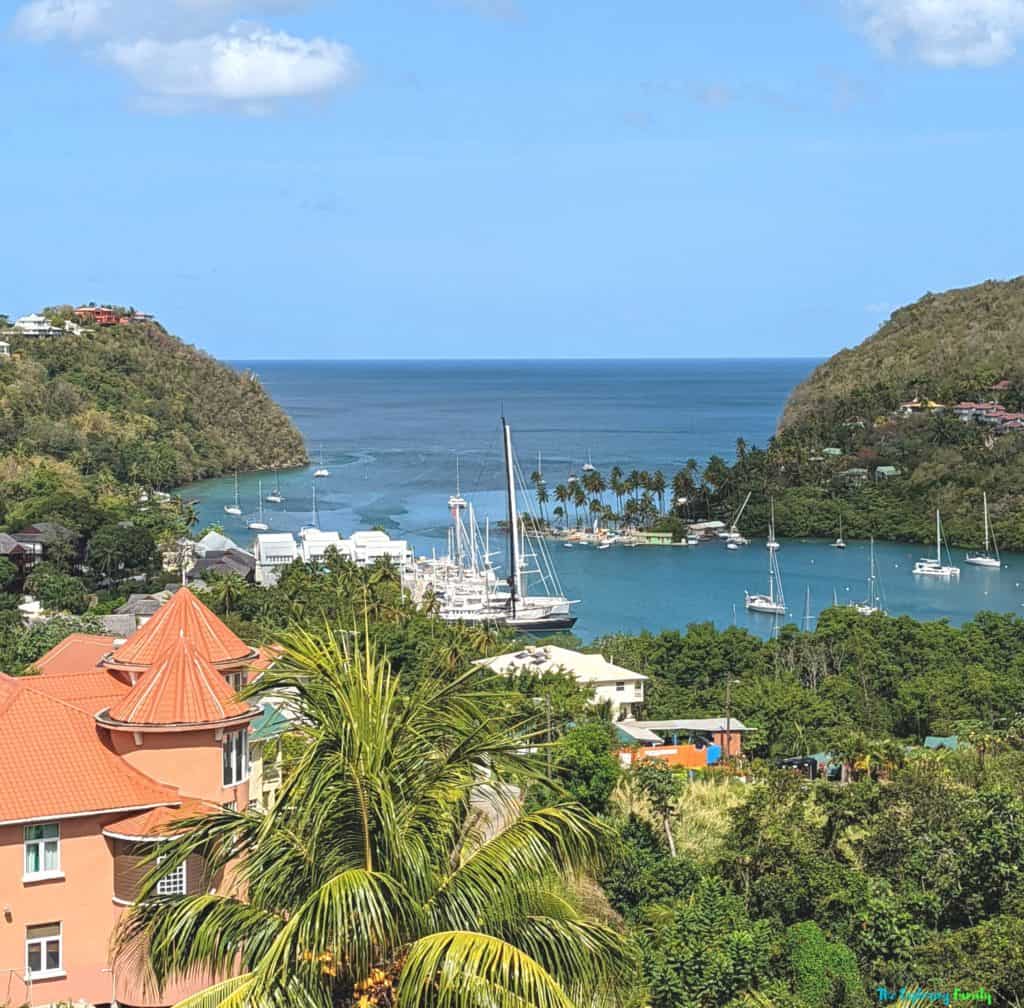 Cosol Tours
Cosol St. Lucia Tours, founded by native St. Lucian Nereus Francis (also known as COSOL), extends a warm invitation to indulge in an immersive St. Lucian excursion. Established in 2002, the tours were designed to offer a comprehensive experience of the island, particularly catering to cruise ship passengers seeking to maximize their short stay.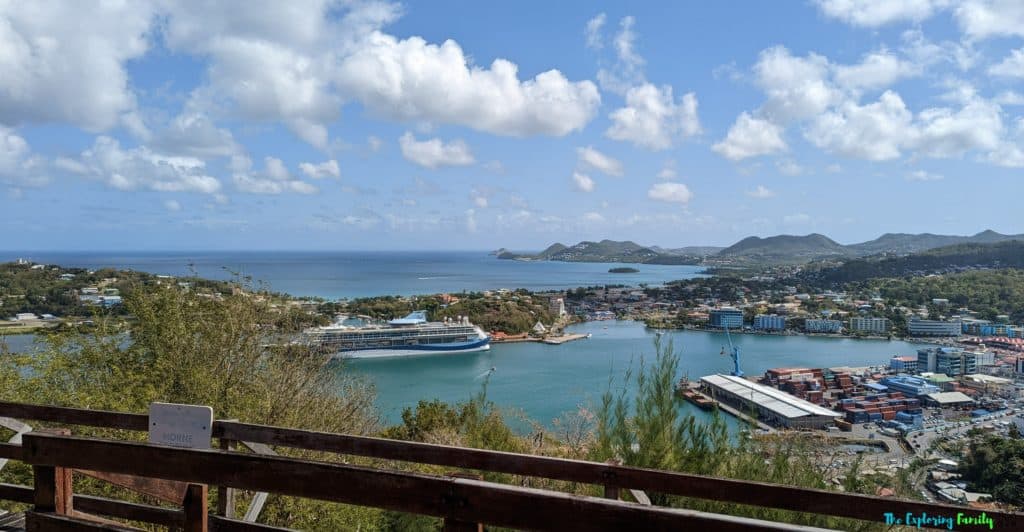 Delve into a vibrant blend of historical sites, natural wonders, local delights, lush landscapes, shopping, and the quintessential Piton Beer. Tailored excursions are available for both on-island guests and visitors, ensuring a personalized adventure that suits every preference. Book your full-day St. Lucia Tour or customize your island exploration with us today.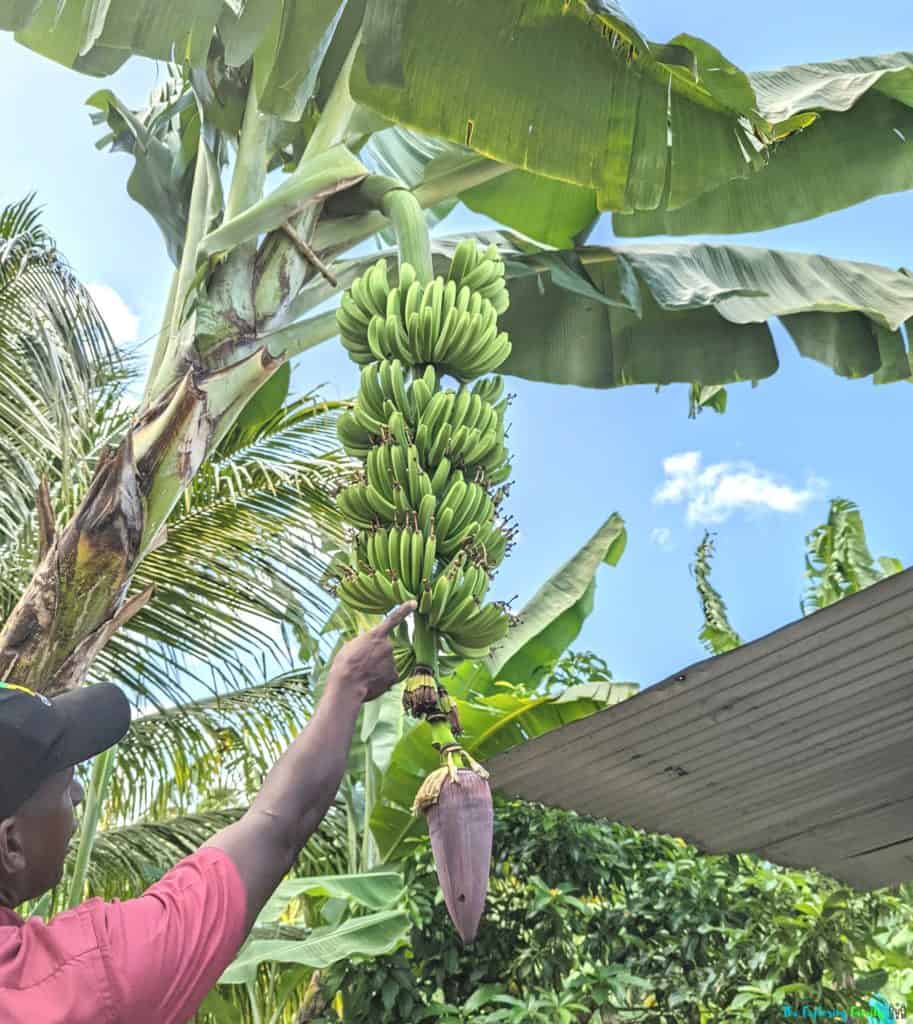 COSOL Tours specializes in providing hotel excursions, complete with convenient hotel pick-up and drop-off services. They offer the flexibility of joining a small group tour or arranging a private tour with tailored options. Complimentary beverages are included to enhance the journey.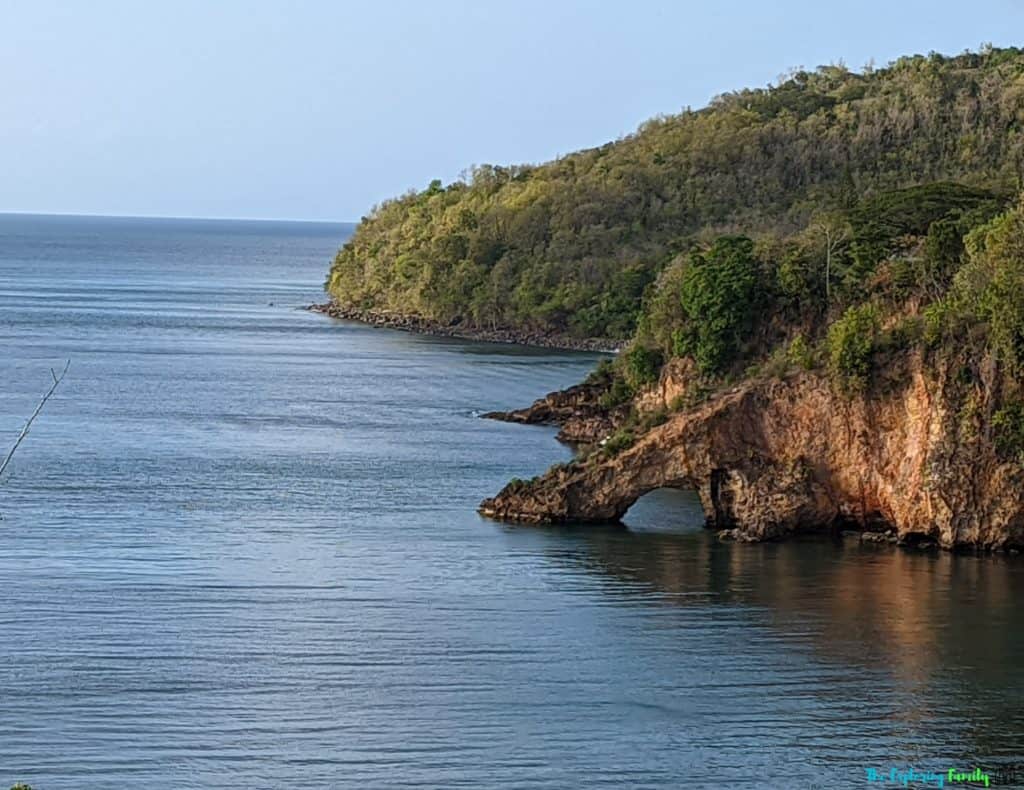 Our experience of a private custom tour encompassed the highlights of the standard Full Day St. Lucia Tour. This included sightseeing, a visit to a Banana Plantation, a boat trip, an exploration of Sugar Beach, a Volcano visit, Mud Baths, and Toraille Waterfall. We also added a personalized touch by requesting to hike the Gros Piton Nature Trail. In addition to land tours, they also offer cruise ship tours as well.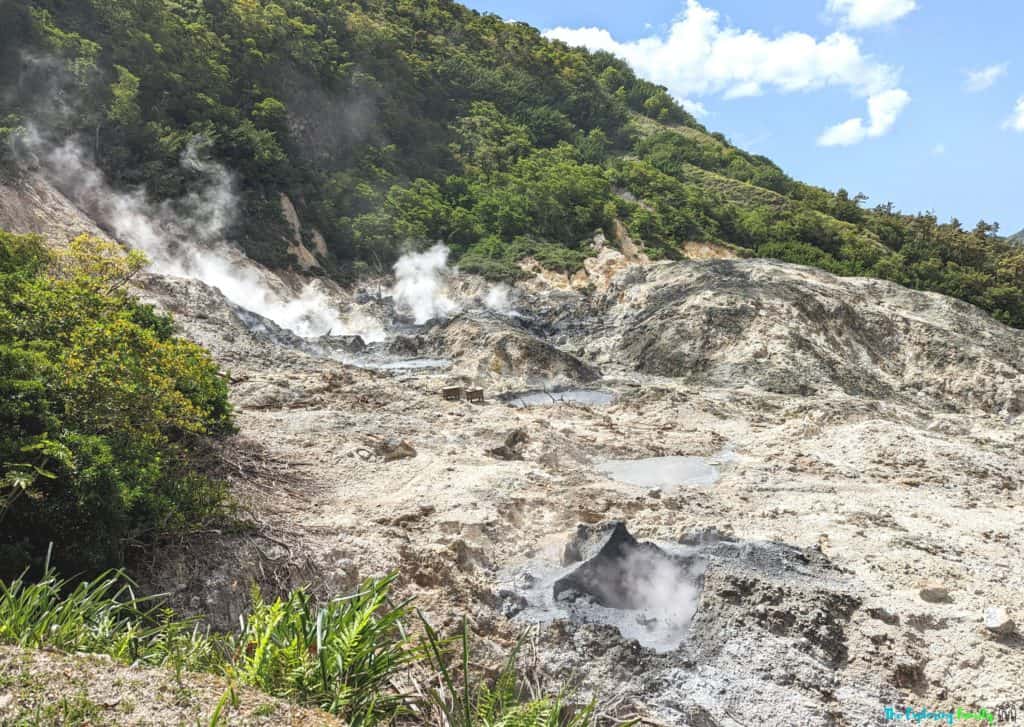 Isreal King Tours
Set sail with Isreal King Tours, where you've got the freedom to tailor your aquatic adventure to perfection. Whether you're a landlubber at heart or a full-blown sea enthusiast, they've got you covered.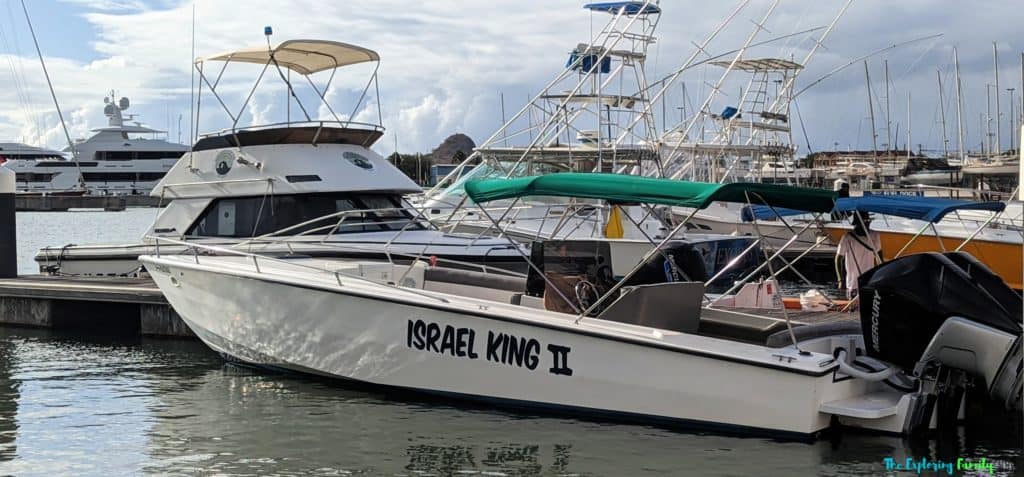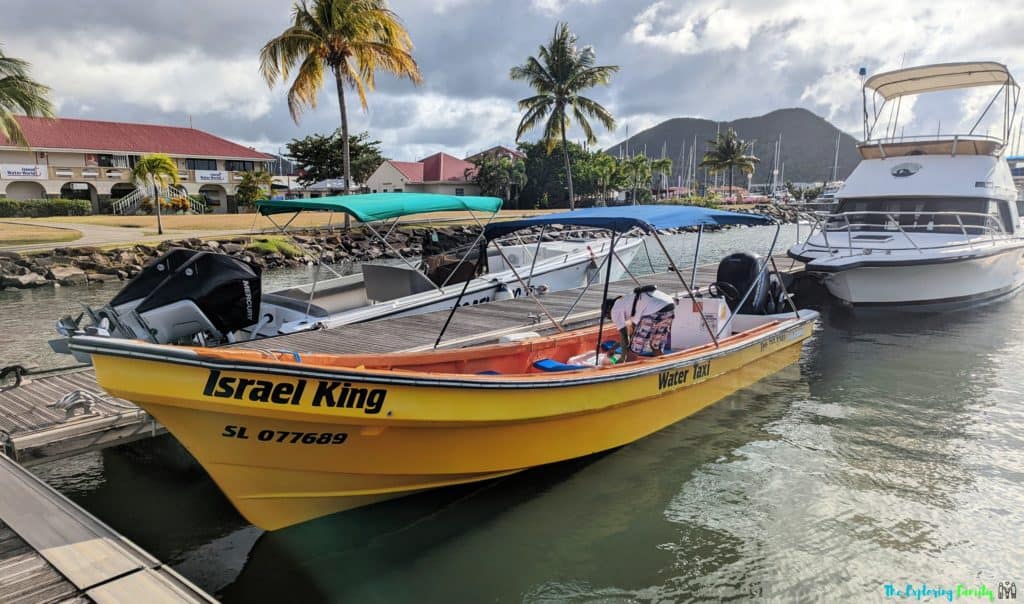 They offer private tours that let you keep your crew together, so no awkward mingling with random folks. And guess what? The price won't make your wallet cringe.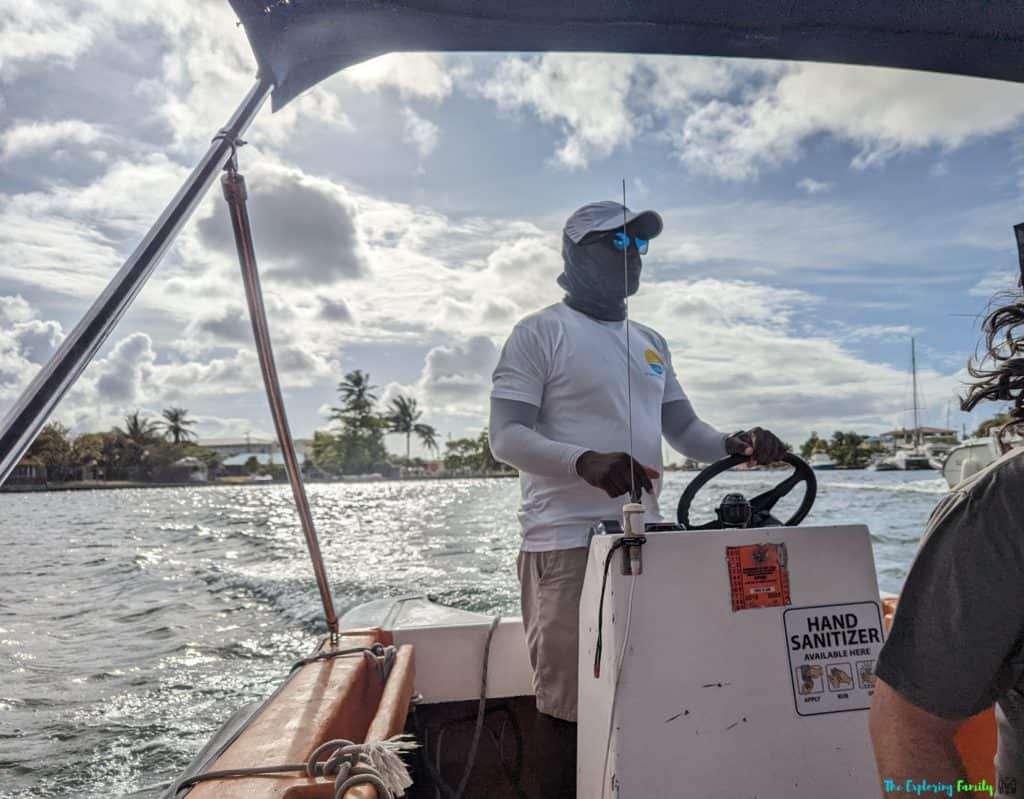 Your tour also won't feel rushed. You can snorkel to your heart's content, with no pesky timers. Oh, and get your taste buds ready because the best meal of your trip awaits onboard. A lip-smacking lunch that's totally worth the extra cost.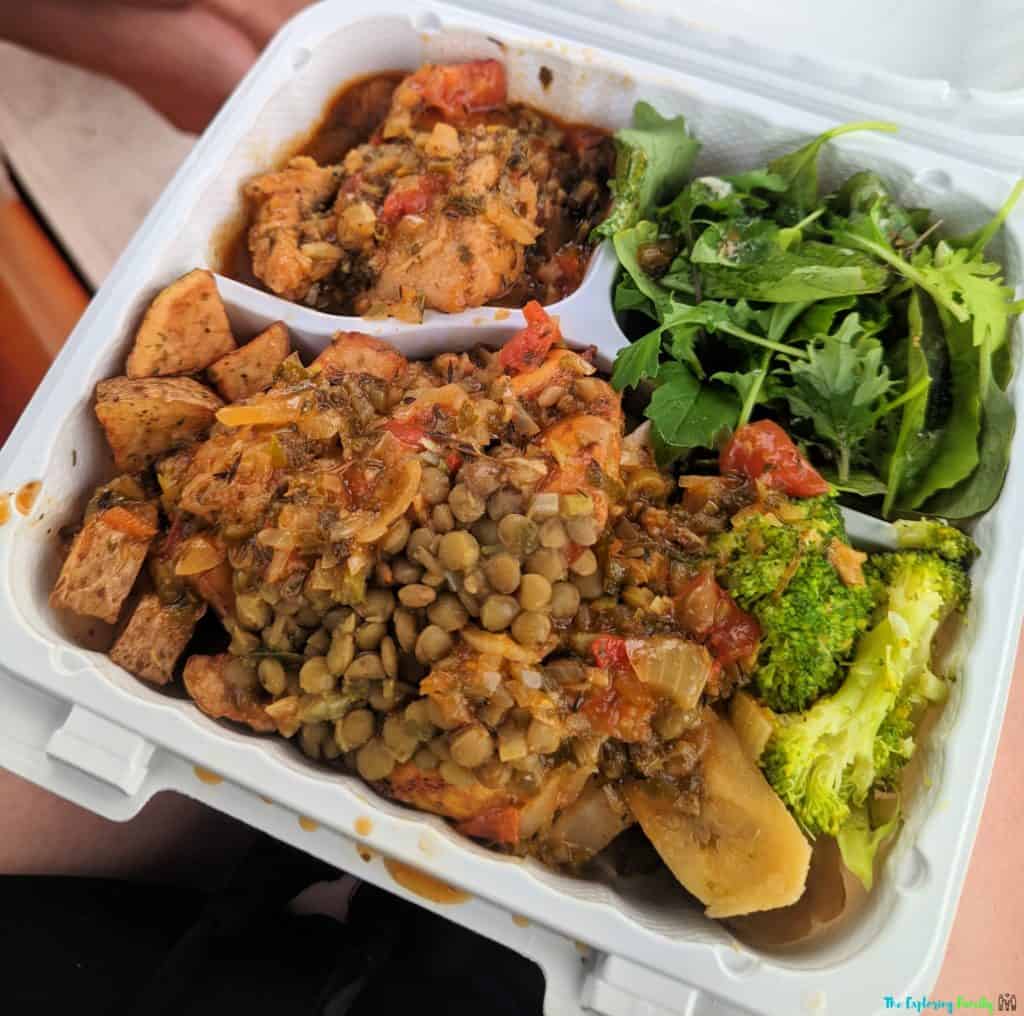 Oh, and don't even get us started on how easy-peasy booking is via email. They practically read your mind. These folks listen. If you're all about snorkeling and feasting between the Pitons, they've got you. Volcanoes and mud baths? Been there, done that. Three amazing snorkeling spots, gear at the ready, and a crew that's as friendly as a dolphin with a grin provide a fantastic way to explore the coral reefs.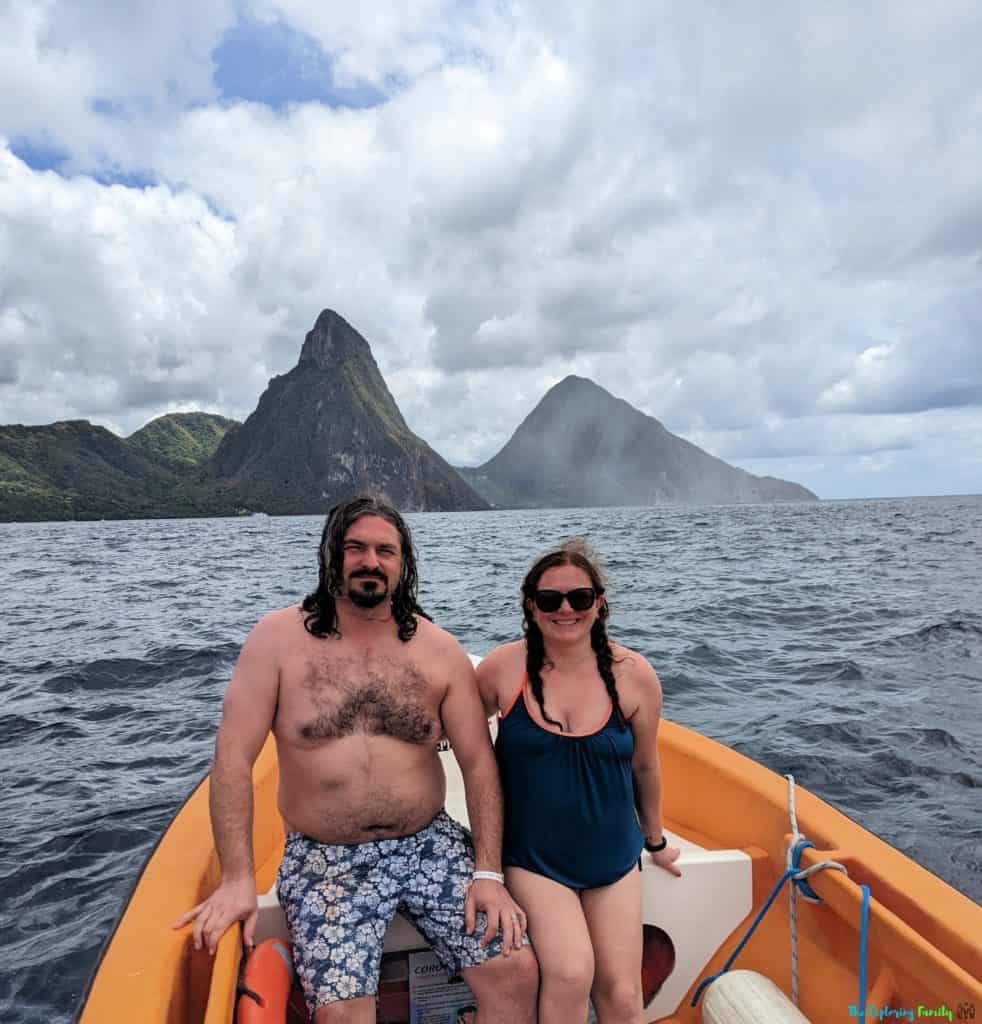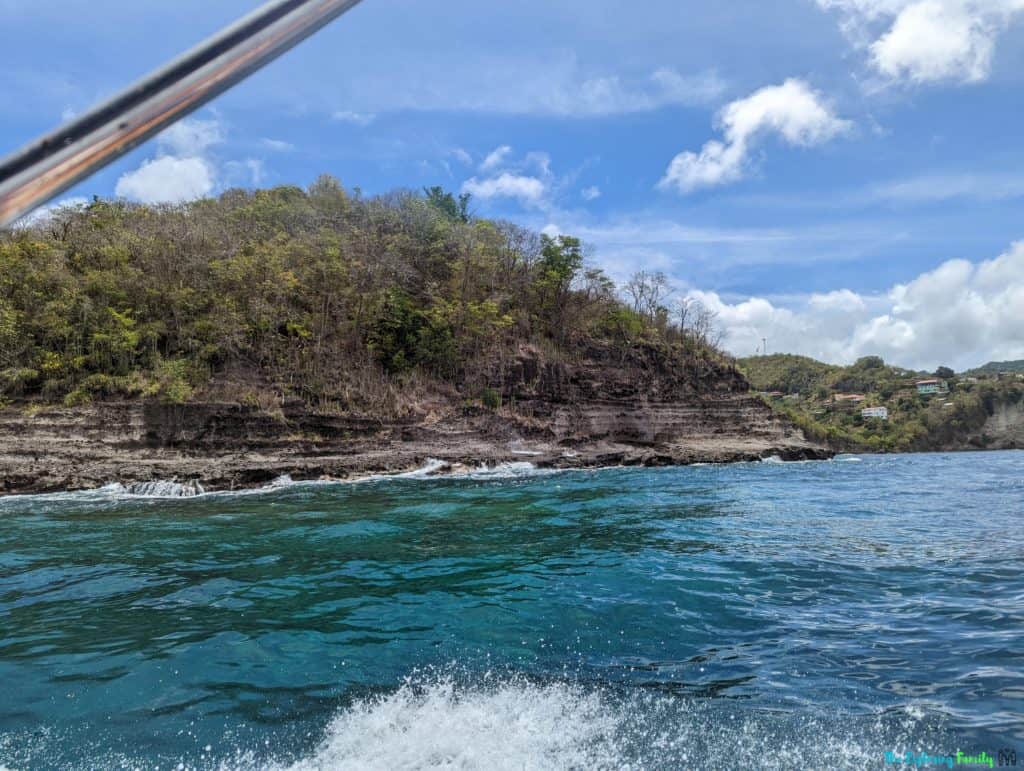 No matter what you choose, you are sure to have the best day exploring the natural beauty these cruise excursions showcase. 

St. Lucia Helicopter Tours
Get ready to experience St. Lucia from the skies, with St. Lucia Helicopter Tours. This isn't your ordinary tour. It's like your personal magic carpet ride. You can hop on for an unforgettable excursion or even use it as your swanky airport transfer. Talk about arriving in style! No matter which you choose, you are sure to have a great time.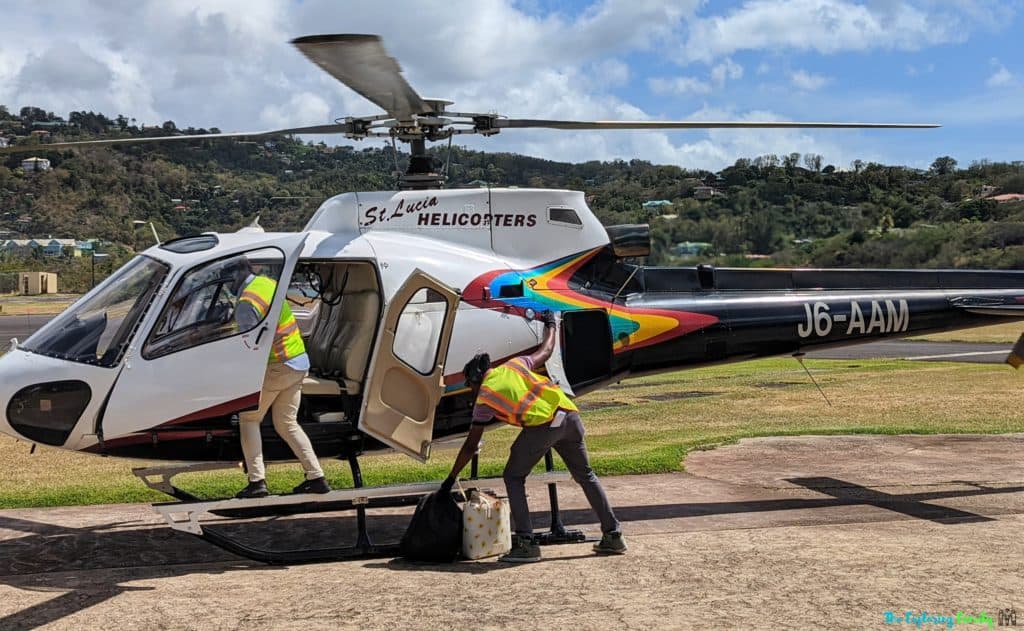 Remember, there's only one cool company that's all about these air escapades, and they've got the heli-game on point. Helicopter Tours and transfers are a blast, but they need a minimum of 4 people to lift off. Don't sweat it, if there's a trio or just a duo, they'll pair you up with other adventure-seekers to make it a quartet. Teamwork makes the dream work.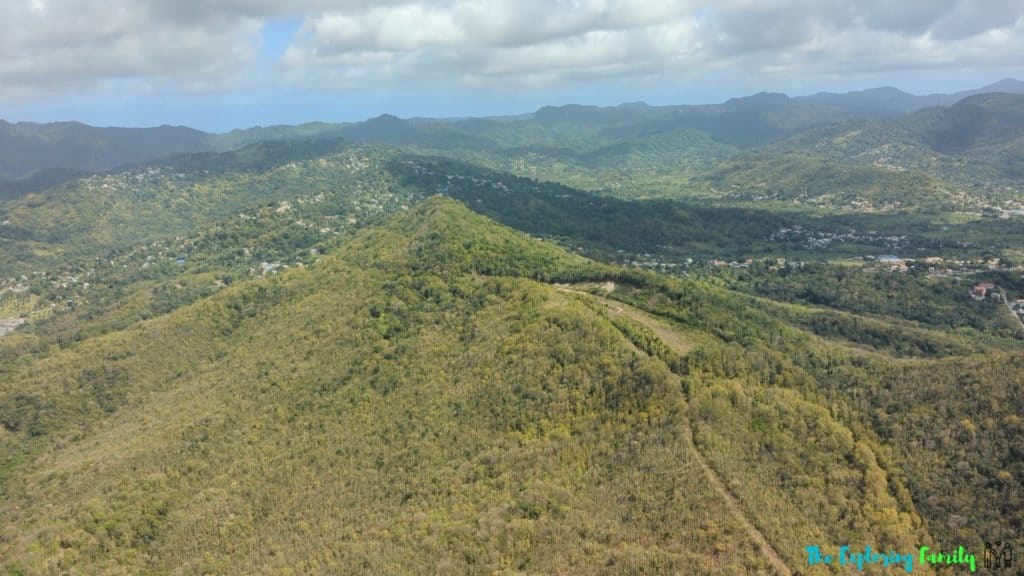 The pilot isn't just your guide to the sky, they're also your personal storyteller. You'll be treated to some island tales and trivia as you cruise through the clouds. You will have your own airborne tour guide. 
Airport Transfers
For those airport hops, let's talk codes: SLU for George F. L. Charles Airport, and UVF for Hewanorra International Airport. They've got routes for both, so no matter where you're touching down, you're in luck. Just remember, these choppers have a thing for daylight hours, so if you're a night owl, you might need to stick with traditional wheels.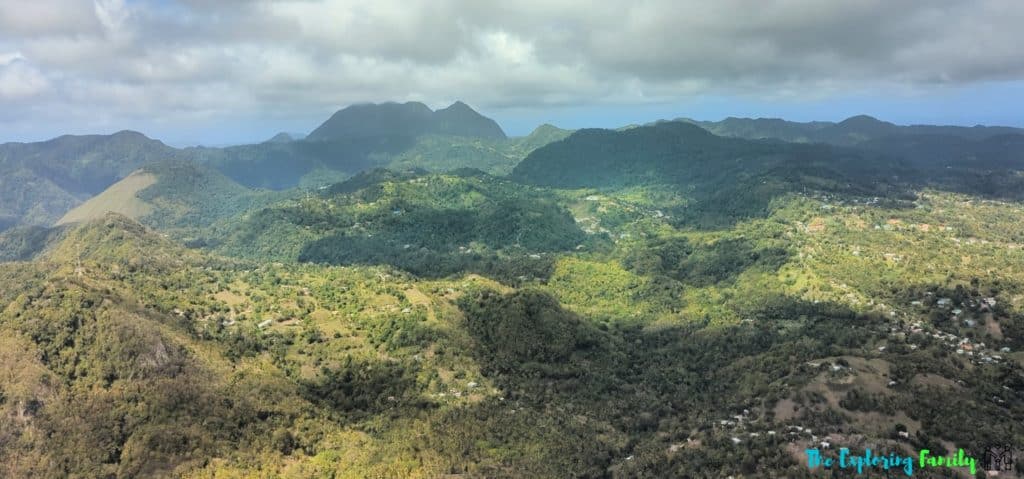 It is important to note that your luggage won't be flying with you. Size and weight matter here. If you're on your way out, your bags will be scooped up early morning and tagged, then you'll reunite at the airport. And if it's a hello-St.-Lucia moment, your stuff takes the scenic route by land, so pack your essentials in a cute carry-on.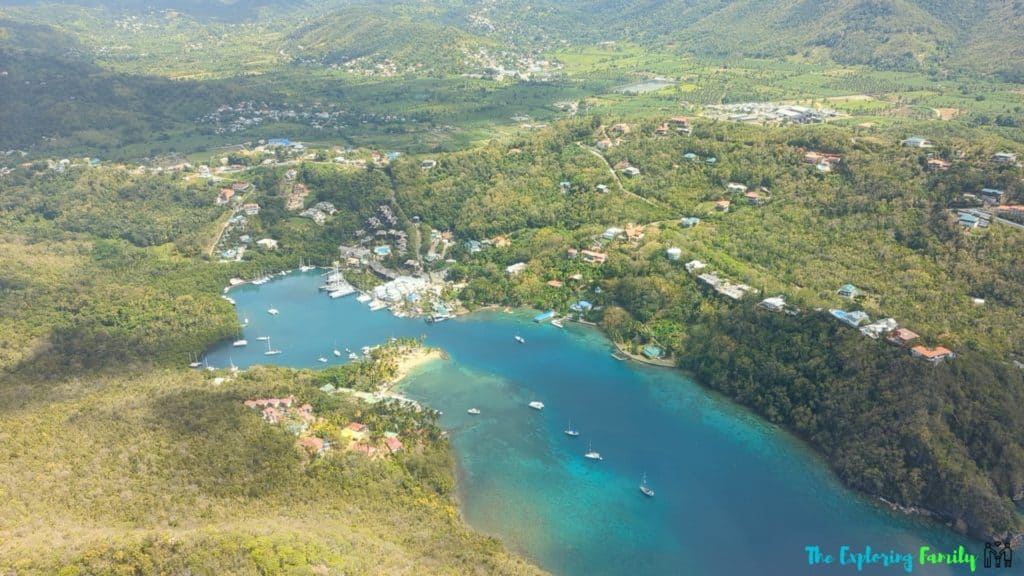 We went for the SLU > UVF route, and oh boy, what a treat! West Coast waves, Marigot Bay, the Soufriere Volcano, and those iconic Pitons. They all come into view like you're flipping through a travel magazine.
Booking
Now, when it comes to booking, you do pick a time, but once you're there, it's a bit like calling dibs on the next ride. The choppers bounce back and forth, so if there's space and a ride's ready to roll, you might be soaring a little earlier than planned. They have to fill those seats, after all. This is a great way to get fantastic views though, so it is absolutely worth it.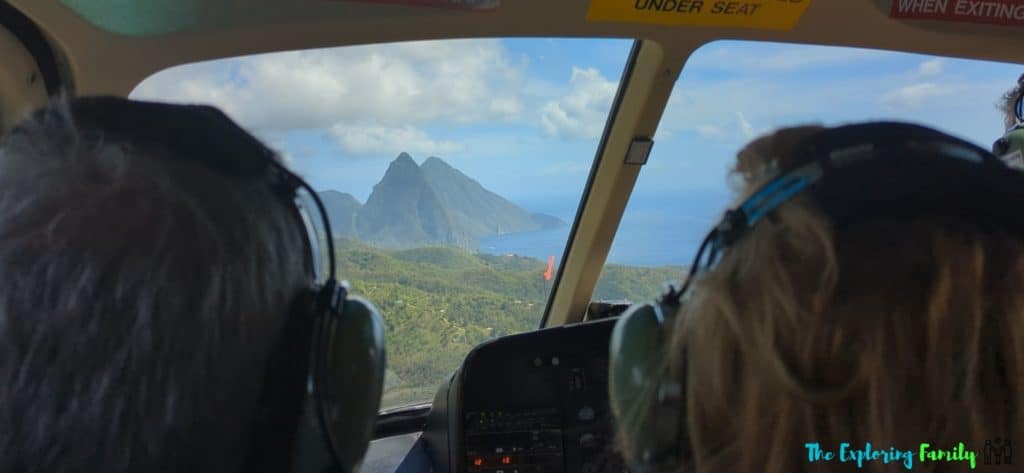 if you want the unique opportunity to catch a view of the Piton mountains from up high, you must ask for the mountain route. It's like getting front-row seats to nature's blockbuster. So buckle up, get ready to wave to the clouds, and let St. Lucia show you her best angles.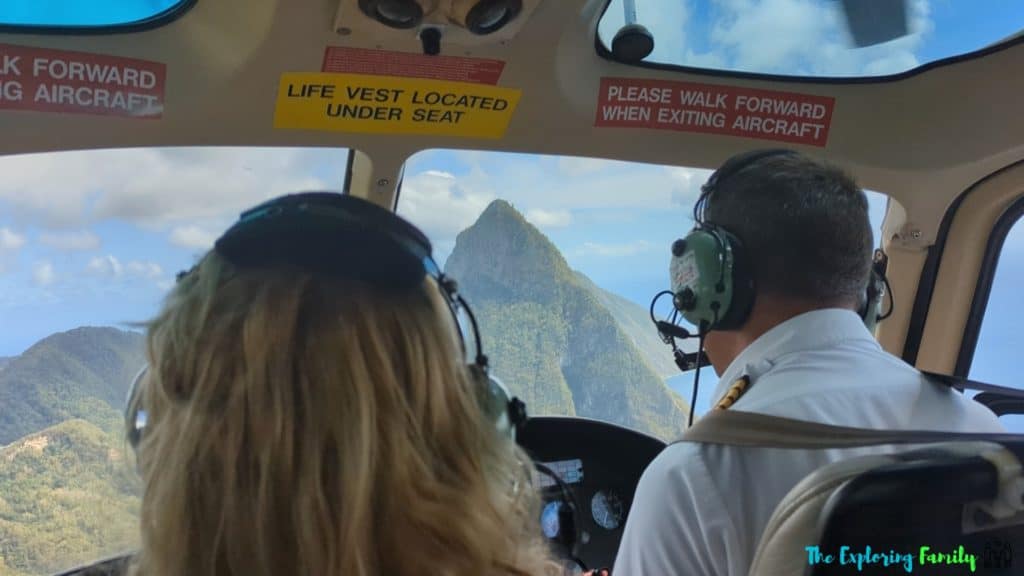 Other Land and Sea Tours St. Lucia Offers
Exploring the captivating Island of St. Lucia unveils a tapestry of unique experiences waiting to be savored. From the heights of lush peaks offering spectacular views to the depths of scuba diving adventures, or the calm of bird watching and the excitement of deep-sea fishing, every moment here is a revelation.
Embarking on a sea tour lets you discover hidden coves and the surrounding aquatic wonders while bird-watching adds an extra layer of enchantment to your journey.
This beautiful island sets the stage for unforgettable memories as you partake in its array of excursions, each offering a glimpse into its diverse landscapes and the extraordinary wonders that call it home. The island of St. Lucia is one of the most popular destinations for those looking to have a great experience. 
More Saint Lucia Fun