Sunset Point Park in Collingwood is a fabulous place to take a day trip with the family in the summer months. Recently updated, this space is a must-visit for those who enjoy the great outdoors and fun exciting play spaces. We visited Collingwood for a girls weekend in April and this was a fantastic place to take our girls aged 5 and 8 to enjoy some time outdoors and burn off some energy.
The unique park in Collingwood was recently renovated to be a wheelchair accessible park. Located on the waterfront, this is a great place to visit a fun playground and beautiful beach, all at once. Take a fun day trip this summer with your family and experience everything the beautiful Sunset Point Park in Collingwood has to offer. This is only one of the Fun Things to do in Collingwood with Kids.
Checkout Our Video of the Park:
Where is Sunset Point Park Collingwood?
79 St Lawrence St, Collingwood, ON L9Y 4Y3 – Sunset Point Park is in the beautiful town of Collingwood, Ontario. It is situated along the shores of Georgian Bay, which is part of Lake Huron. The park offers beautiful views of the bay, and it is a popular spot for picnicking, playing, walking, and enjoying the sunset.
About Sunset Point Park Playground
Originally known as EnviroPark, Sunset Point Park in Collingwood, Ontario embarked on a mission to restore its water resources and simultaneously constructed a captivating water-themed playground. The intention behind this endeavor was to instill a sense of responsibility and appreciation for water among future generations.
Over the course of three decades, changes in accessibility and safety standards led to the deterioration of local playground structures. These structures were primarily made of wood and concrete. Consequently, these structures were dismantled in October 2021, making way for the construction of a new park.
In June 2021, consultant David Wood from Envision Tatham presented a comprehensive plan for the park that took years of planning. It revolved around Collingwood's distinctive features such as a lighthouse, wetland, town hall, village, forest, amphitheater, and beach. This blueprint formed the basis for the development of new and exciting playground structures within Sunset Point Park. With the help and opinions of Collingwood residents, the open space was transformed. The play experience here is sure to be exciting and the final design is breathtaking.
The New Sunset Point Playground Features
There are several new park features to be admired at Sunset Point Park in Collingwood. This stunning newly developed park environment is perfect for day trips from the GTA with your family. These amazing new play structures provide several modes of play. The sunset point park area playground site is a great place for the whole family. With Sunset Beach located just across the street from the park, a visit here is sure to provide you with hours of entertainment and fabulous memories. If you are looking for an accessible area, this is a great place to go.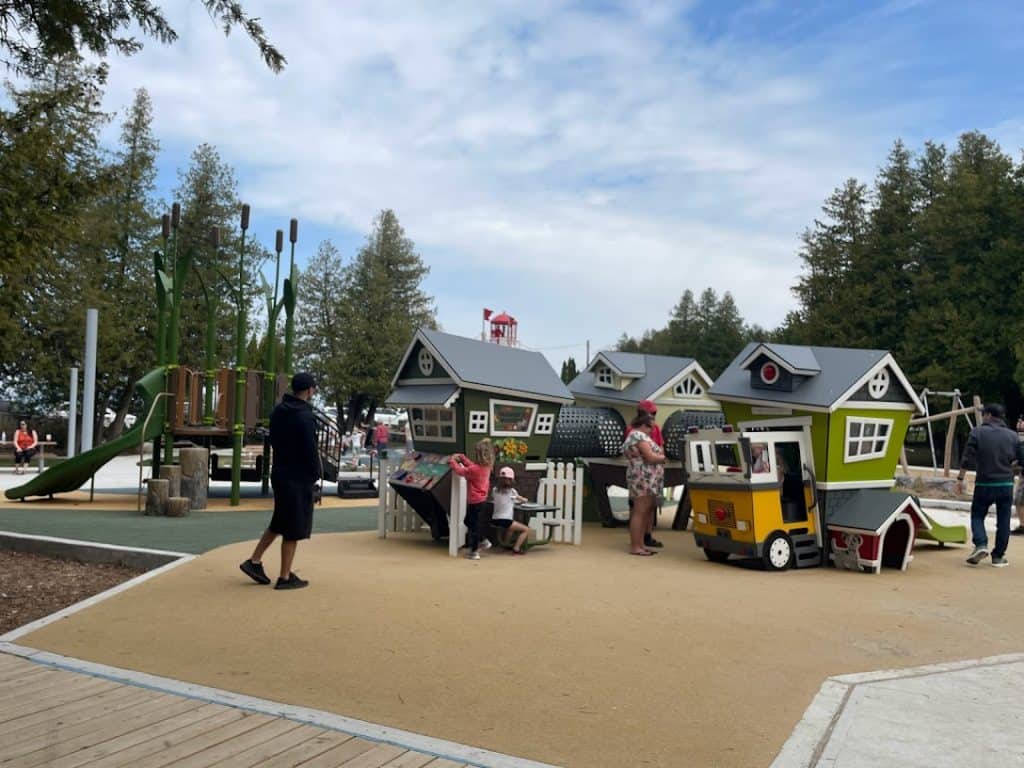 Town Village Structure
Designed to pay homage to Collingwood's residential community, the town village structure caters specifically to young children. Offering a charming and welcoming play space, they are sure to have a blast here. This play space for tots aged 0-5) is a beautiful place to watch your little ones enjoy playtime. This cute little area featured a variety of small houses that were connected by tubes for kids to play and explore.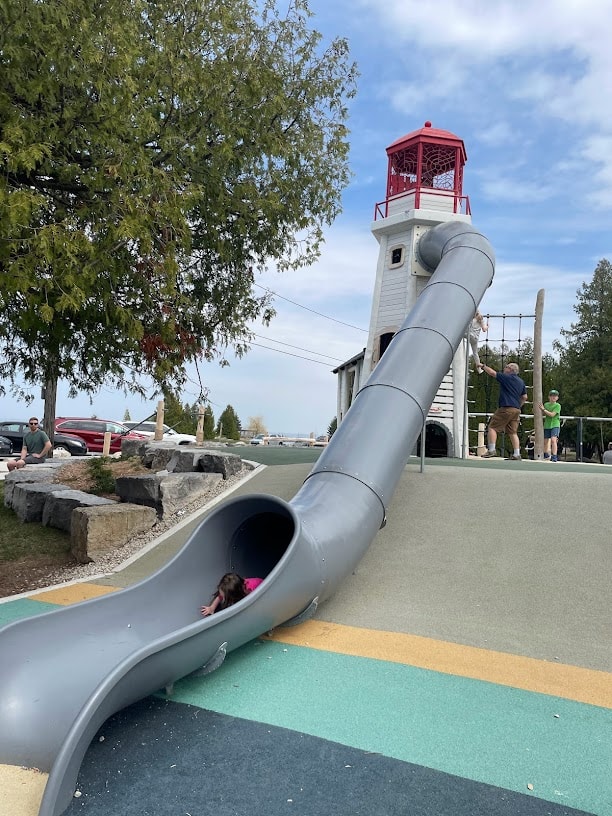 Lighthouse Play Structure
The lighthouse play structure offers an array of exciting features that encourage active play. Including a zip line that leads to a parkour course, as well as a slide that takes children into "the bay." This bay is a designated area on the ground covered with blue rubber and features a ship play structure, providing a unique maritime experience. The 20-foot lighthouse structure is an absolute blast for the kids and features a thrilling slide.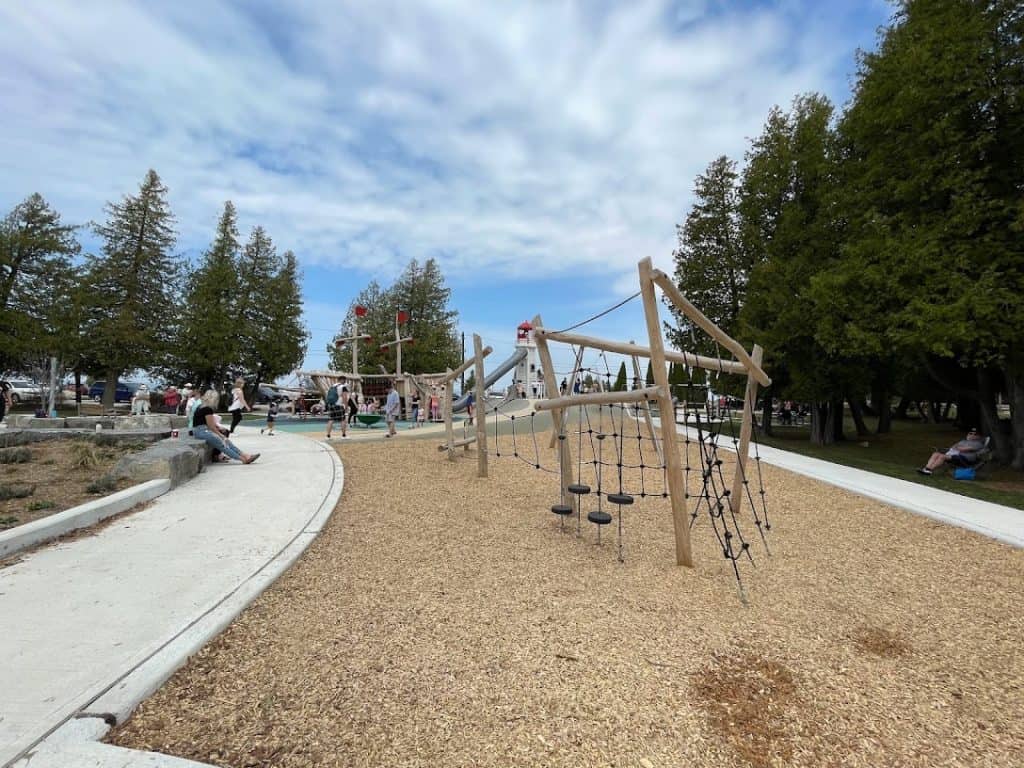 Climbing Play Structure
The pirate ship and nearby wooden climbing structure allow kids to climb, explore, and have fun! The pirate ship has stairs up to it so even the little kids can climb onboard and enjoy this cool wooden feature.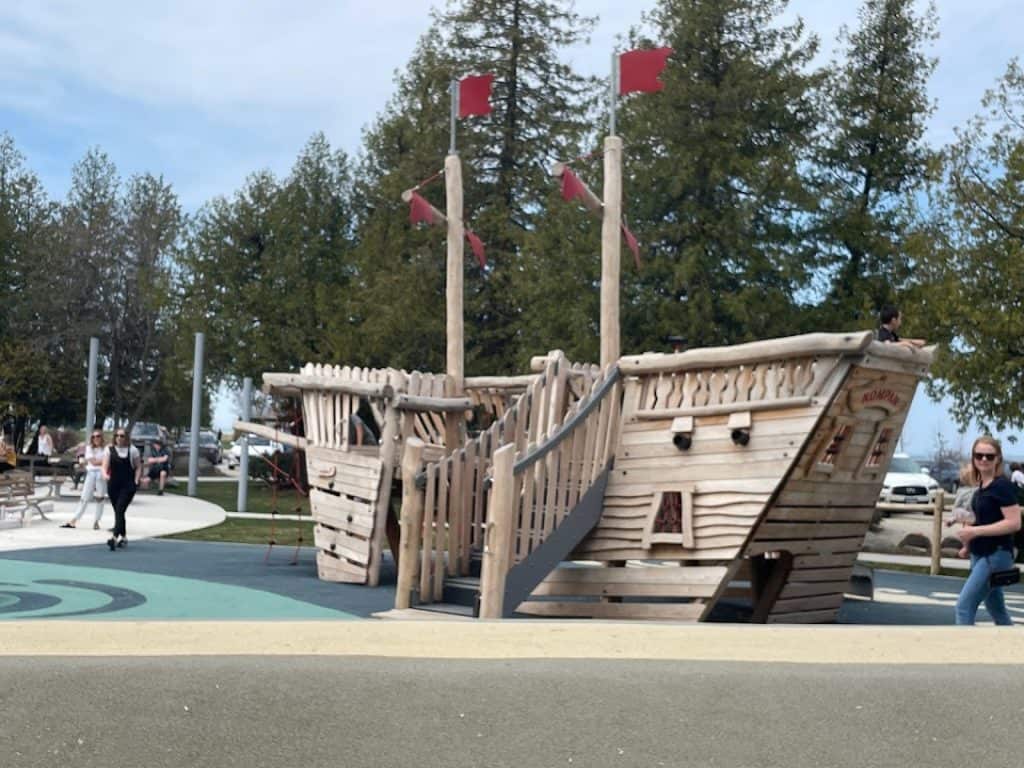 Wetlands Play Structure
The wetlands play structure is an awesome playground that was Inspired by the picturesque Silver Creek wetlands. The green and blue "wetlands" play structure is adorned with cattails. This is a great place for immersing school-aged children and more, in a natural and interactive environment.
Sensory Gardens
A sensory garden was created to divide the two areas. It offers distinct elevations that enable wheelchair users to actively engage with the garden. The garden intertwines diverse elements like colors, textures, wildlife, and additional components to nurture the imagination and development of children.
Social Hub
Situated between the tot and youth play areas, a shaded social hub awaits. Equipped with picnic tables and USB charging stations, this convenient picnic area allows parents to supervise both play areas comfortably.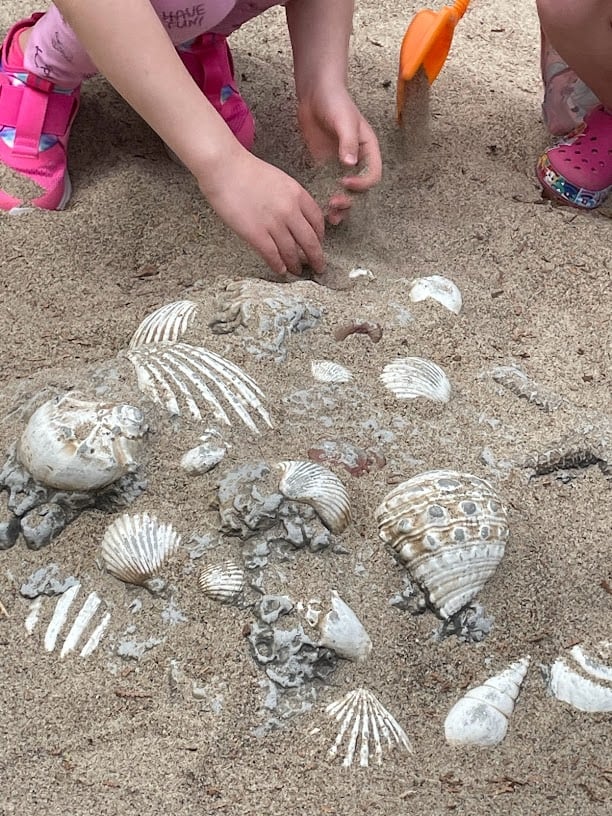 Discovery Beach
For an engaging beach-themed experience, there is a discovery beach area. This expansive sandbox is wheelchair accessible through a gradual slope. Its beach entry is adorned with hidden "fossils" for children to uncover, adding an element of exploration and discovery.
New Washroom Facilities
As part of the park's enhancements, a washroom building was installed for visitors' convenience. This building contains two new accessible washrooms to make every visit to this park easy and convenient.
Gathering Area
A harvest table and pavilion have been generously donated by a local family. They donated them in memory of their late son, providing a gathering place for communal activities and reflection.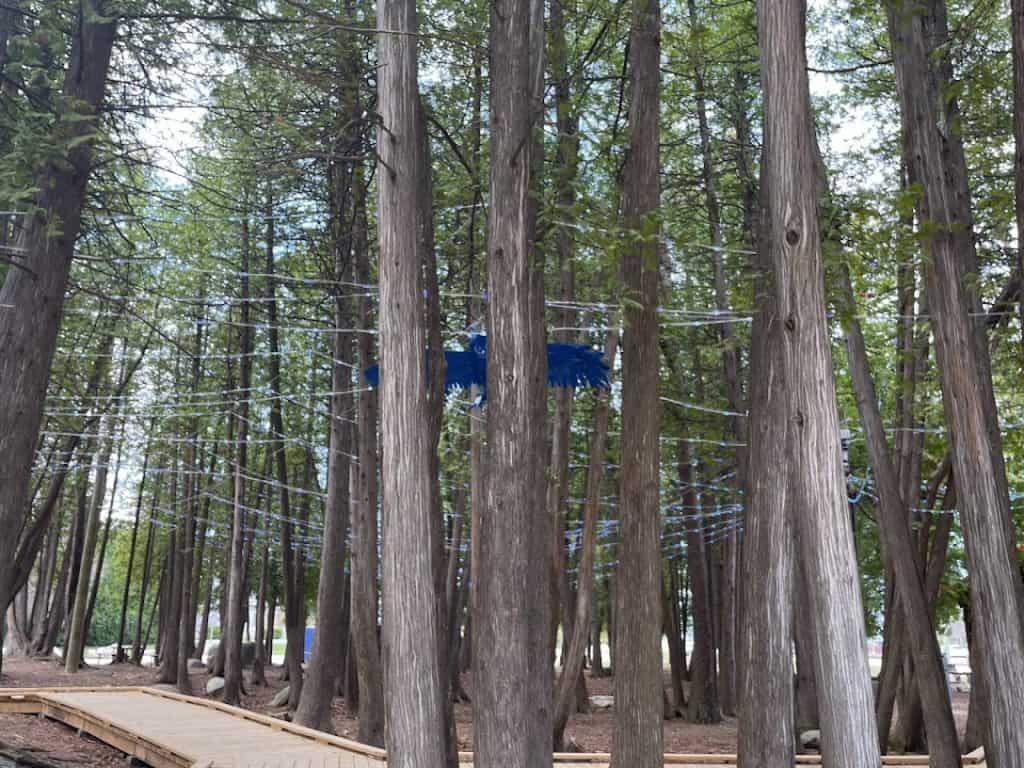 Boardwalk and Firefly Forest
Located in the forest toward the west end of the park, there is a boardwalk with a firefly forest. The enchanting "firefly" effect encompasses a mesmerizing canopy of lights. These lights dynamically react to the sounds emitted through two ground-level megaphones, allowing children to engage in an interactive experience.
Stage and Seating Area
Adjacent to the new washrooms, a stage and seating area is thoughtfully incorporated. This area features a versatile projection screen that can be extended for delightful outdoor movie nights. Notably, a power source is conveniently positioned within reach of the projection area.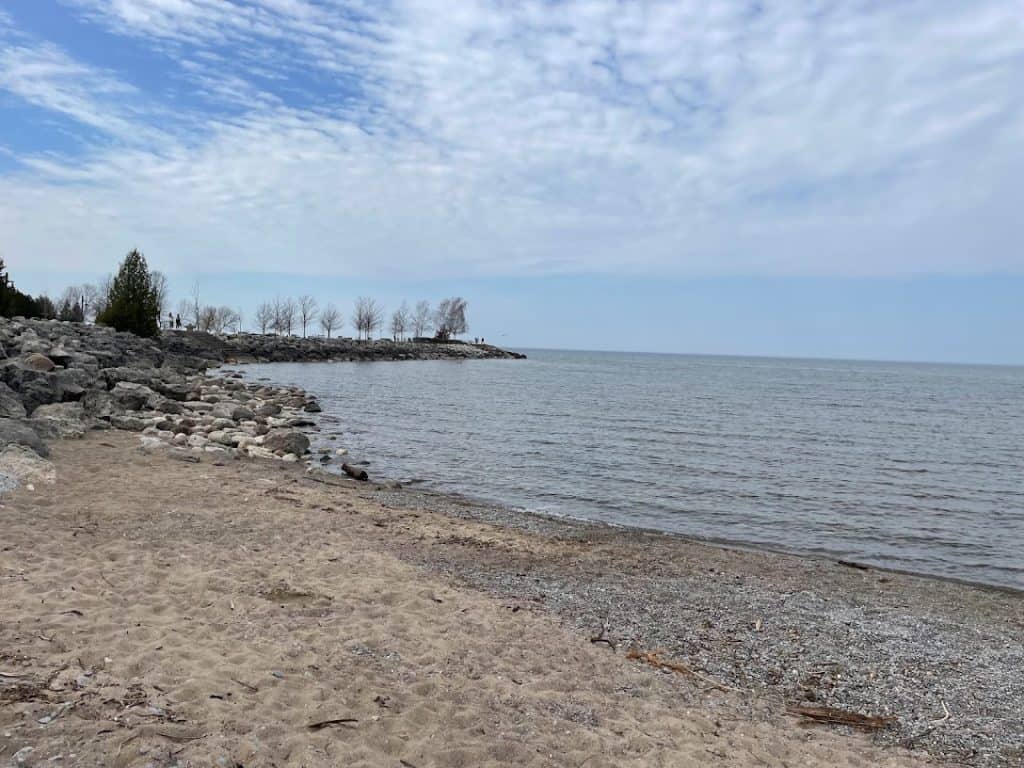 Sunset Point Beach
Located across the street, within walking distance from Sunset Point Park, is the beach. Cool off after a day of play by simply heading over to this gorgeous beachfront. Situated on the picturesque waterfront of Collingwood, this location provides a refreshing atmosphere. Coupled with invigorating Nottawasaga Bay breezes, and undeniable beauty, this is a truly special place for any occasion.
Take a dip in the shallow water and enjoy swimming in the great lake. With plenty of space to enjoy this natural environment, you are sure to have a blast.
Satisfy your cravings with a visit to The Chipper. Conveniently situated on-site, they offer delectable snacks, ice cream, and amazing fries that are widely viewed as the best in town.
Observe windsurfers catching thrilling air at this rock beach. You can even embark on a leisurely bike ride, walk along scenic paths, or simply unwind. Witness the awe-inspiring sunset, creating an unforgettable and tranquil ambiance at Sunset Point Beach.
For an unforgettable day trip from the GTA, Collingwood's sunset point park is a great choice. It provides an exceptional blend of natural beauty, thrilling attractions, and relaxation by the beach. Plan your visit this summer and create memories at this beautiful beach park.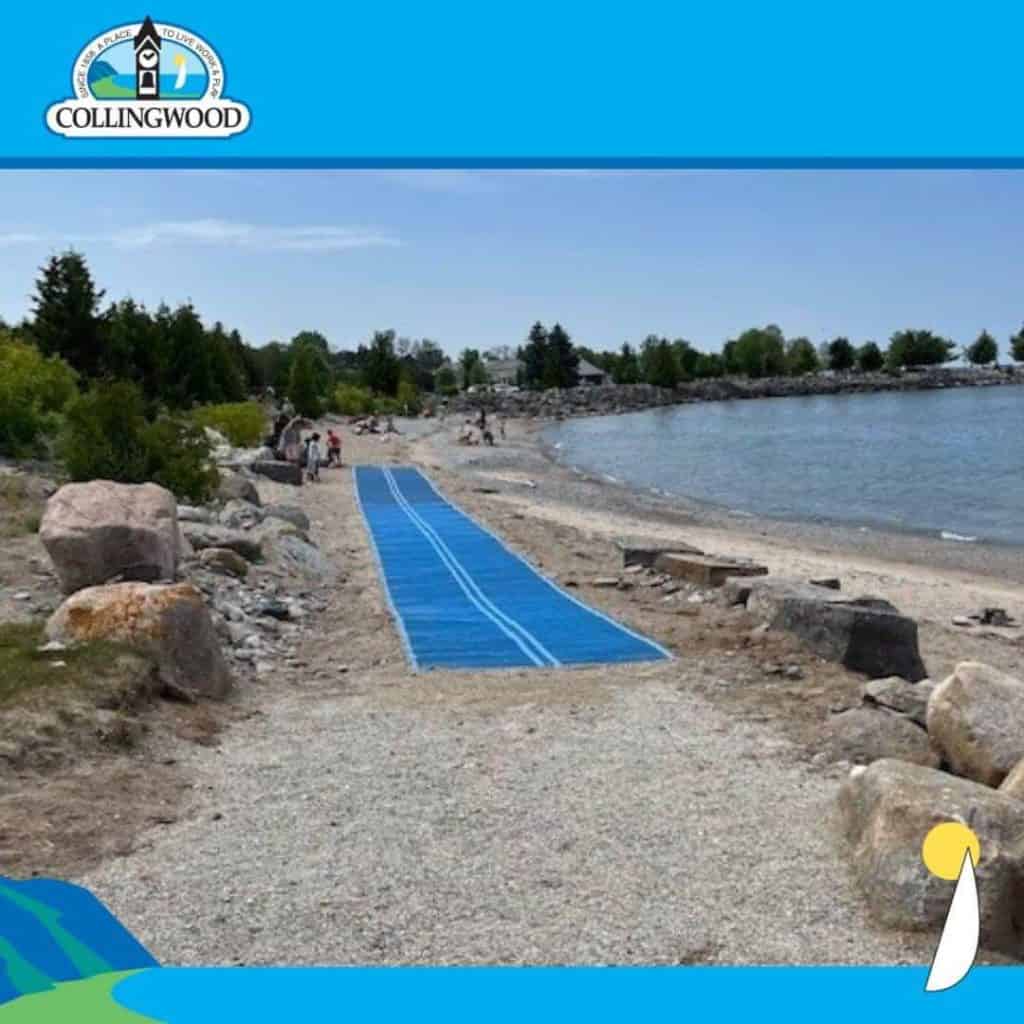 Accessibility for All – Wheelchair Friendly Facilities
The town of Collingwood has newly added a accessible mat on the beach allowing all guests to get closer to the water including wheelchairs.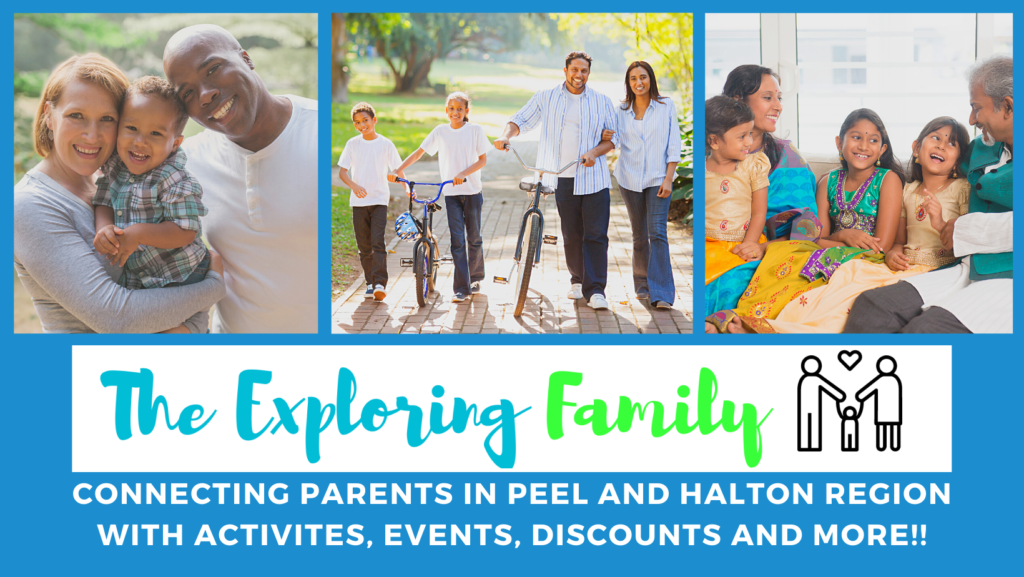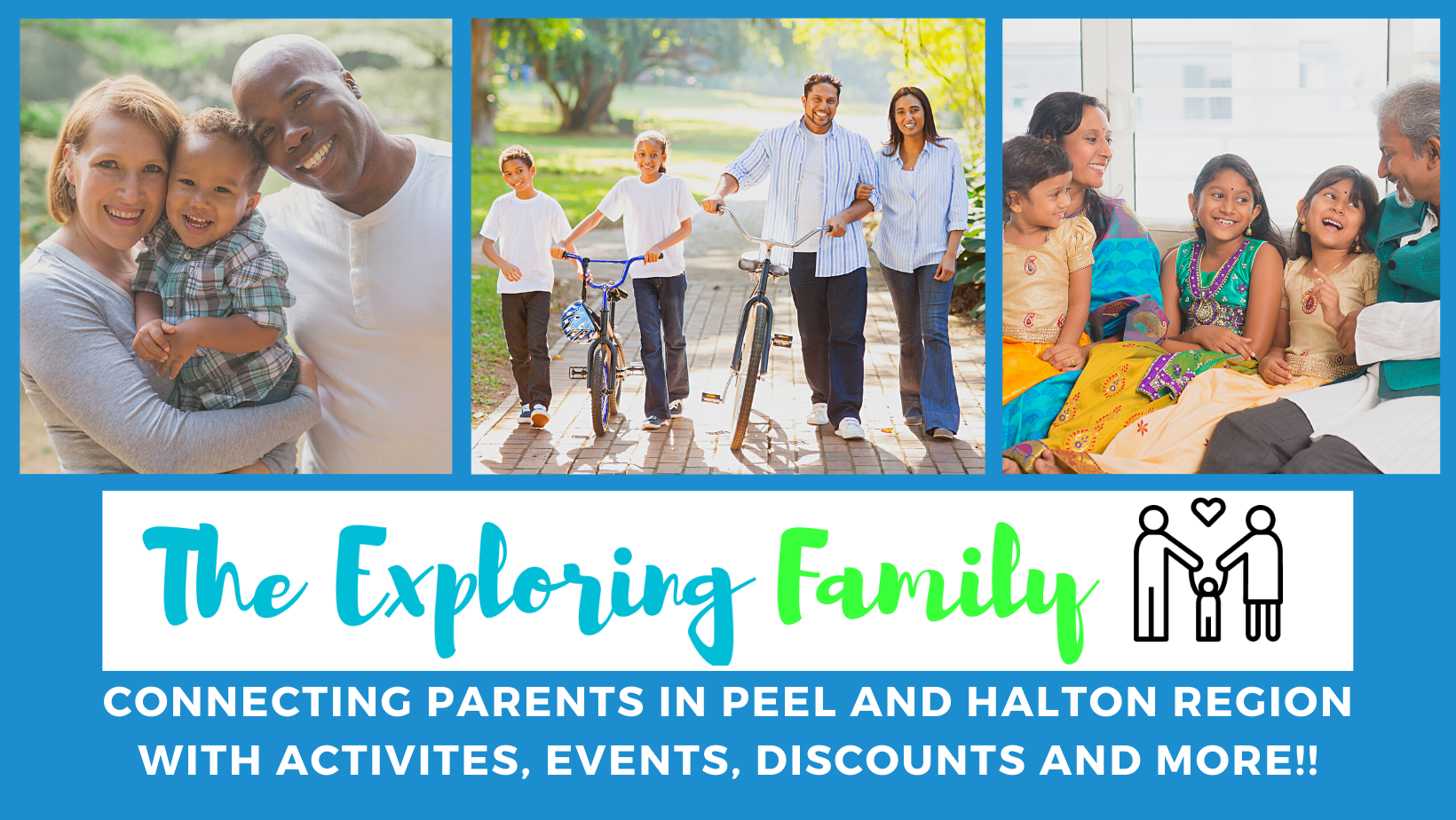 Can you help make this article better?
If you have noticed an error, have additional information or would like to share a comment you can:
E-mail us at info@thexploringfamily.com
Find us on Facebook: The Exploring Family
Find us on Instagram: @The.Exploring.Family