Dog friendly beaches are a great place to enjoy a summer day with your four-legged friend. There is almost nothing better than spending the day soaking up the sun and enjoying the sand with your faithful canine companion.
Ontario is full of dog friendly beaches where you can spend the day. While it may seem difficult to find Dog Friendly Beaches in Ontario, there are probably more out there than you think. We are here to help you find the best places to take your family pet for a beach day or even just a quick swim on a hot summer day. Our recommendations are all beaches where both the dog and the owner can swim together.
Before having kids, we did a lot of camping and beach visits with our pup Nala, so many of the locations listed below we have personally camped at ourselves. Before writing this article I also researched within a Ontario Campers Facebook group to ask others what there favorite dog friendly beaches were and why.
You may also be interested in Dog Friendly Destinations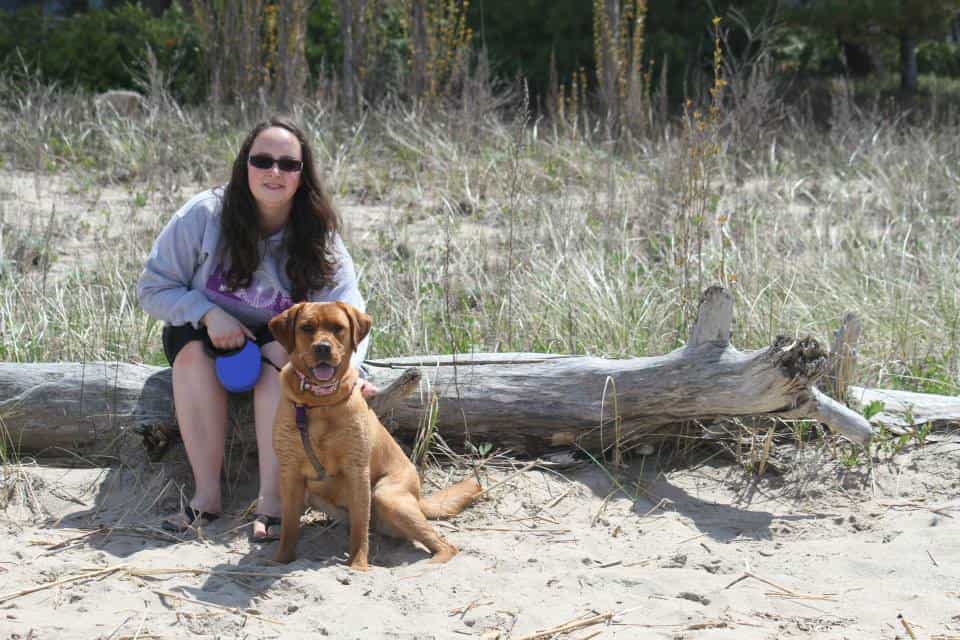 Dog Friendly Beaches Ontario
Click on the links to scroll through dog friendly beaches in Ontario. The term "dog-friendly" designates that these provincial parks have separate dog beaches that allow dogs to be present. The following Ontario Provincial parks do allow dogs to be on their beaches in the designated dog beach areas however dogs must be leashed at all times.
Mikisew
Pinery
Bon Echo
Balsam Lake
Charleston Lake
Port Burwell
Awenda
Arrowhead
Restoule
Macgregor Point
Windy Lake
Pancake Bay
Wasaga Beach
Long Point
Chutes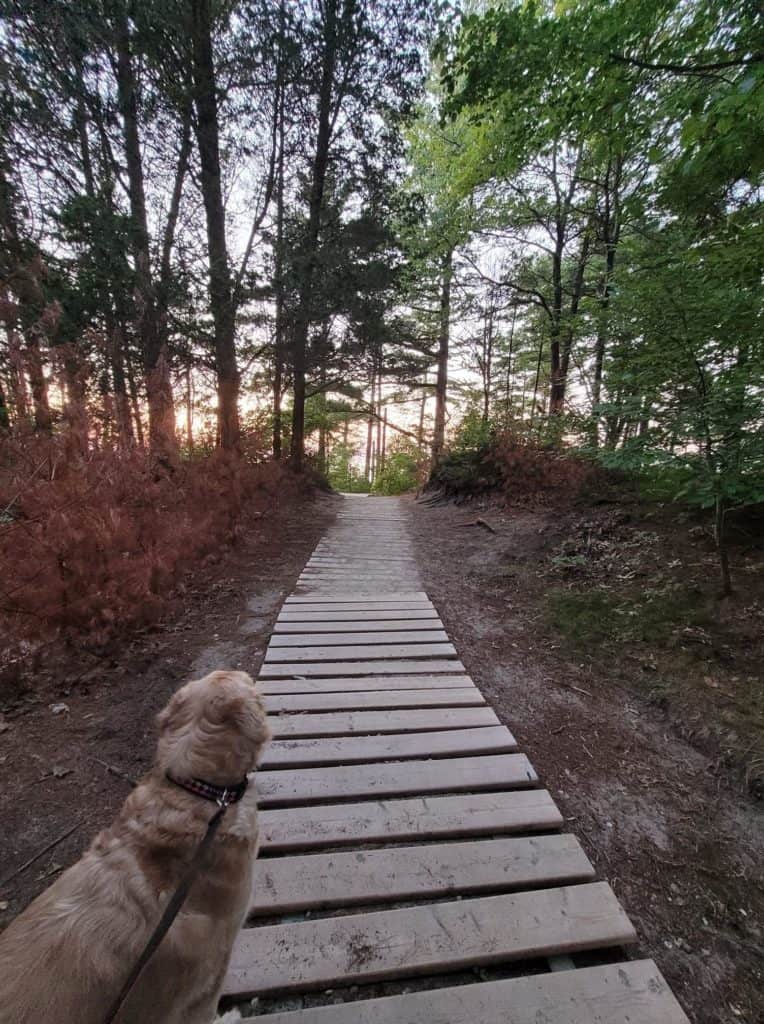 What can be Dangerous to Dogs on the Beach?
There are several things to be aware of when taking your dog to the beach. You want to ensure that your trip to a dog friendly beach in Ontario is as safe as possible for both yourself and your pet. Please keep your eye out for some of these dangers that your dog may encounter.
Hot Sand
Sand can get hot at the beach making it abrasive and dangerous for your dog's sensitive paws. Before allowing your dog to run free at the beach, test the temperature with the palm of your hand. If it is too hot for you to touch, it is too hot for your dog.
Dead Fish
Scan the beach for dead fish that have washed up on the shoreline. You don't want your dog to consume a dead fish as it can cause extreme gastro issues to your precious canine.
Hot Temperatures
Dogs can get heat stroke too. It's important to ensure that when you take your dog to a dog friendly beach in Ontario, the weather is appropriate. Make sure to keep your dog hydrated throughout the day and seek some shade under an umbrella for a rest if possible.
What Beaches in Ontario allow Dogs?
There are so many great Ontario beaches that allow dogs. Are you wondering which Ontario Parks have the best dog beaches? You are in the right place. No matter where in Ontario you are located, there are some great places to take your dogs.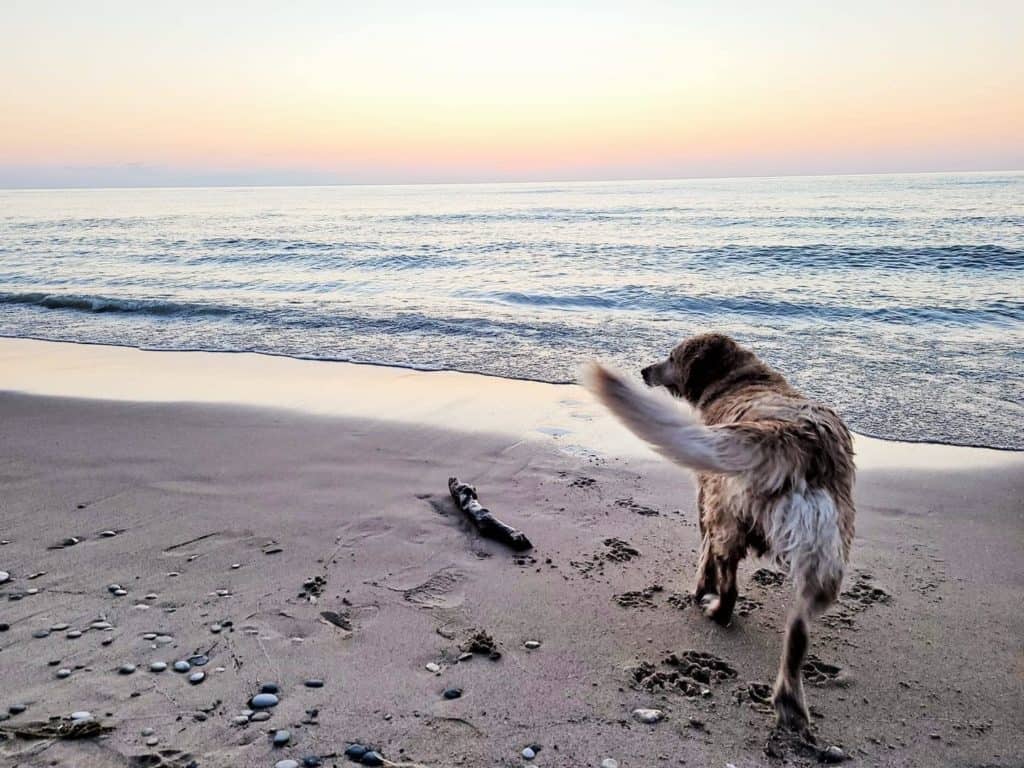 The Most Recommended Dog Beaches in Ontario
We asked some of our readers what Dog Beaches in Ontario they prefer and we got some fabulous answers. There are quite a few Ontario Dog Beaches that come highly recommended and are perfect for fun beach days with your furry friend.
Mikisew
301 Park Road, South River, Ontario P0A 1X0, Canada – Mikisew Provincial Park is a great place to take your dog for a beach day. They have a fantastic off-leash dog park and beach for your enjoyment. The area is fenced in and has access to the water as well as a small agility course.
You and you furry friend are sure to have a great time visiting this popular destination in the summer months.
Pinery
9526 Lakeshore Rd, Grand Bend, ON N0M 1T0 – Pinery Provincial Park has some of the most beautiful beaches in Ontario and this is also true for their dog friendly beach areas. You can allow your dog frolic with the other dogs there, however they must be leashed. There is a sandbar, so that even the dogs that don't want to swim can cool off. Pinery actually has two dog beach areas – Beach 1 and Beach 2 are designated for dogs. The shoreline is fairly shallow and is a mix of sand and rocks.

This is one of the most popular dog beaches in Ontario so it can be very busy so if your dog does not play well with others in the sandbox, then I recommend choosing another beach as it is busy all summer long! The main beach in Grand Bend does not allow dogs so all locals come to visit Pinery Provincial Park with their pooches.
Bon Echo
16151 Hwy 41, Cloyne, ON K0H 1K0 – Bon Echo Provincial Park offers an amazing dog beach for your furry friend to enjoy. This park has both a dog beach and an exercise area, perfect for your dog to play and cool off. The sand is gorgeous, the scenery is beautiful and there are several trails you can walk when you are done at the beach.
Balsam Lake
2238 Kawartha Lakes County Rd 48, Kirkfield, ON K0M 2B0 – Balsam Lake Provincial Park has a fantastic small area to exercise your dog. There is a dedicated beach area that is perfect for families with dogs. In fact, it is also kid friendly so your little ones can play with your furry friend on the beach. Check out our Guide on Things to do at Balsam Lake Provincial Park for more information.
Charleston Lake
148 Woodvale Road, Lansdowne, ON K0E 1L0 – Charleston Lake Provincial Park has a small pet beach specifically for your dog. Located beside the Shady Ridge Beach, this dog friendly beach is a beautiful place to take your furry friend. Aside from the dog beach there are several hiking trails with spectacular views and more.
Port Burwell
9 Wilson Ln, Port Burwell, ON N0J 1T0 – Port Burwell Provincial Park has 3 separate dog friendly beaches. Out of the three beaches, there is one that is leash free, making it fun for the dogs to run free and enjoy the water.
At this beach there is also a pet exercise area that your furry friend can enjoy. This is a great beach to visit with your dogs, kids and entire family.
Awenda
670 Awenda Park Rd, Tiny, ON L9M 0B9 – Awenda Provincial Park has a large beach area with shallow waters. The further you go down the beach the more pleasant it is. You will find sandy shorelines, free of rocks.
This is a gorgeous beach to visit with the entire family. You are sure to enjoy your day at this dog friendly beach in Ontario.
Arrowhead
451 Arrowhead Park Rd, Huntsville, ON P1H 2J4 – Arrowhead Provincial Park has a pet exercise area located at the north end of the lake. This is the only area of the entire park that allows your dog to be off leash.
The is a small dog beach close to the main beach that allows your dog to take a dip. While the beach for dogs isn't exactly large, it is a nice place for them to frolick in the water.
Restoule
8818 ON-534, Restoule, ON P0H 2R0 – Restoule Provincial Park is noted as one of the best dog beaches that Ontario has to offer.
The area is spacious and allows your furry friend to enjoy the park off leash. There is plenty of space for them to enjoy and is also a great place to take a dip with your dog.
Macgregor Point
1593 Bruce Rd 33, Port Elgin, ON N0H 2C5 – Macgregor Point has a gorgeous beach, perfect for both dogs and their humans. The dogs can have an amazing time playing in the water freely.
This beach is also great for people. In fact, a lot of non dog owners choose to visit the dog beach as it is one of the nicer ones.
Inverhuron Beach
19 Jordon Rd, Kincardine, ON N0G 2T0 – Inverhuron Provincial Park is a quieter and smaller dog beach than many others in the area. The dog beach is located beside the public beach and offers a gentle slope that is perfect for dogs and young kids to swim and frolic in the beautiful waters of Lake Huron – my favourite lake! The water is always clean and clear which is great for dogs, specially if they are drinking the whole lake like our pooch Nala.
Windy Lake
Windy Lake Provincial Park, Hwy 144 Old Cartier Rd, Levack, ON – Windy Lake Provincial Park has a huge sandy beach perfect for you furry friends.
If you are looking for a gorgeous pet friendly beach in Ontario, Windy Lake is a great choice. With over a kilometer of amazing sandy beach area, the shallow, warm water is great for a nice swim.
Pancake Bay
12729 Hwy 17N, Batchawana Bay, ON P0S 1A0 – Pancake Bay Provincial Park has both regular areas and places that are pet friendly.
While the dog beach at Pancake Bay is a little on the smaller side, it is a great place to visit with the entire family. The kids can take a dip with your dogs while enjoying the beautiful sand and scenery.
Wasaga Beach Provincial Park
1724 Mosley St, Wasaga Beach, ON L9Z 1Z8 – Wasaga Beach has a great dog beach area in Beach area 3.
The sand is beautiful, the water is deep and gorgeous and it is the perfect place for your dog to enjoy a doggy paddle on a hot day. This is a great beach to visit with the entire family as well. The beach also includes a nearby parking lot, picnic tables, picnic areas and a great experience for your family and their best friend.
Long Point
350 Erie Blvd, Port Rowan, ON N0E 1M0 – Long Point Dog Beach is a fantastic Dog friendly beach area in Ontario. They have an off leash exercise area as well as an off-leash dog beach. Located at the west end of the beach, you will find the perfect spot to enjoy some open space. This is a great place for pet owners to enjoy some sandy beaches.
The beach itself is beautiful. With lots of sand and beautiful waters, your furry friend is sure to enjoy their day at this beach.
Chutes
650 Imperial St N, Massey, ON P0P 1P0 – Chutes Provincial Park is a great place to take your entire family. There are two beaches, one that is dog friendly and the other is not.
This shallow dog friendly beach in Ontario is a great place to take your dog to chill out in the water. There are also amazing hiking areas and more.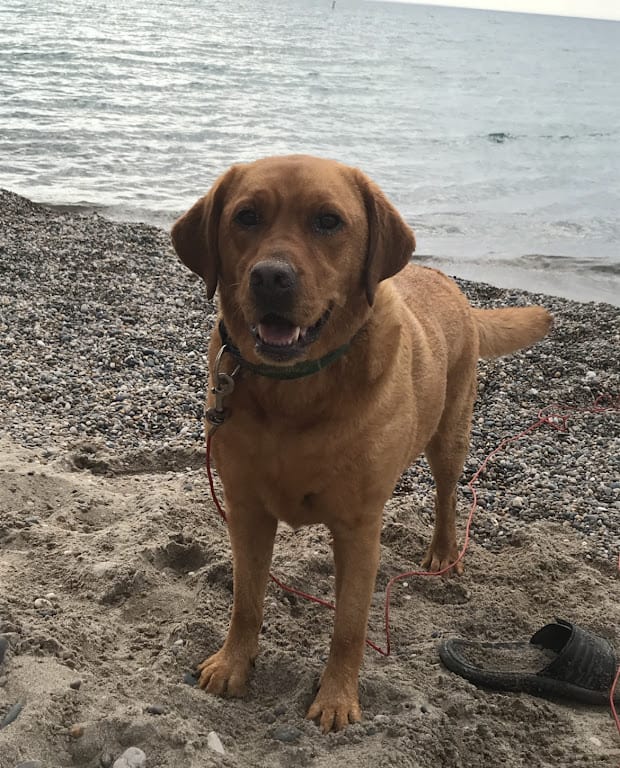 Other Dog Friendly Beaches in Ontario
With so many exciting dog friendly beach areas in Ontario to choose from, you are sure to find some great beaches to take your dog to. Check out these amazing places to take a dip with your furry friend.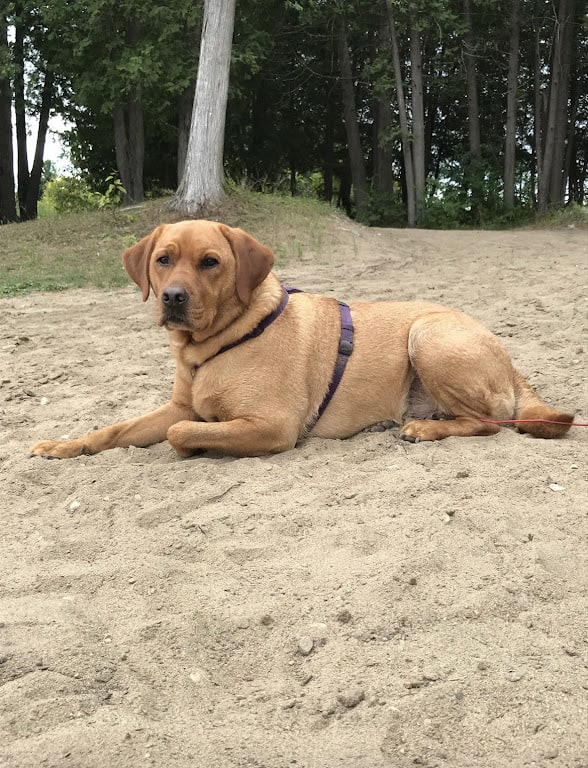 Great Dog Friendly Beaches in Ontario
Ontario's best dog-friendly beaches provide so many great experiences for your family. Especially in those dog days of summer. Check out the beaches that have a designated off-leash area, plenty of outdoor activities, and excellent water quality. With so many great dog friendly beaches in Ontario, you are sure to find the ideal spot for your furry family member to enjoy a beach day.
Please Note:
We do our best to ensure the information on The Exploring Family is accurate, however information and events are subject to change.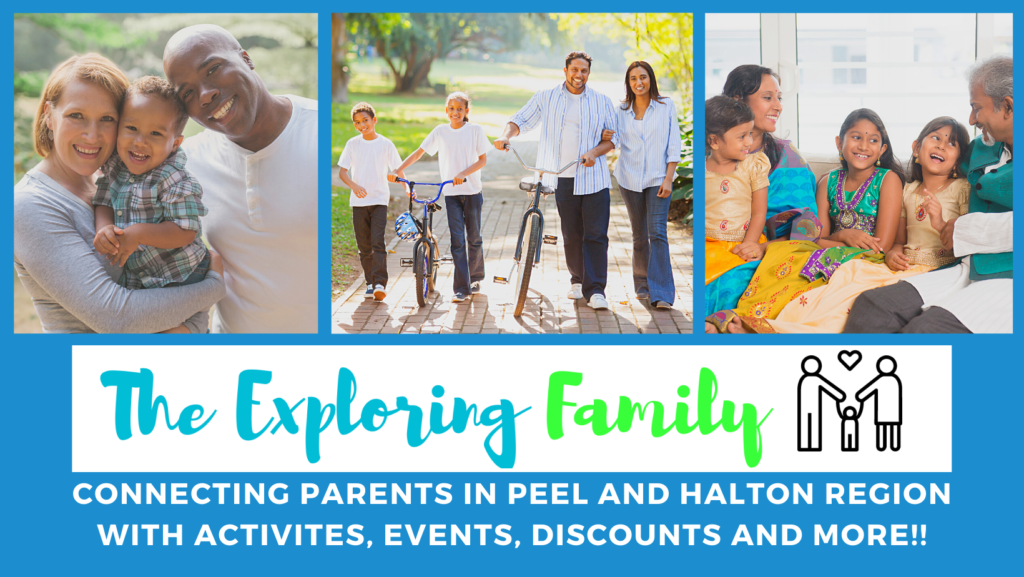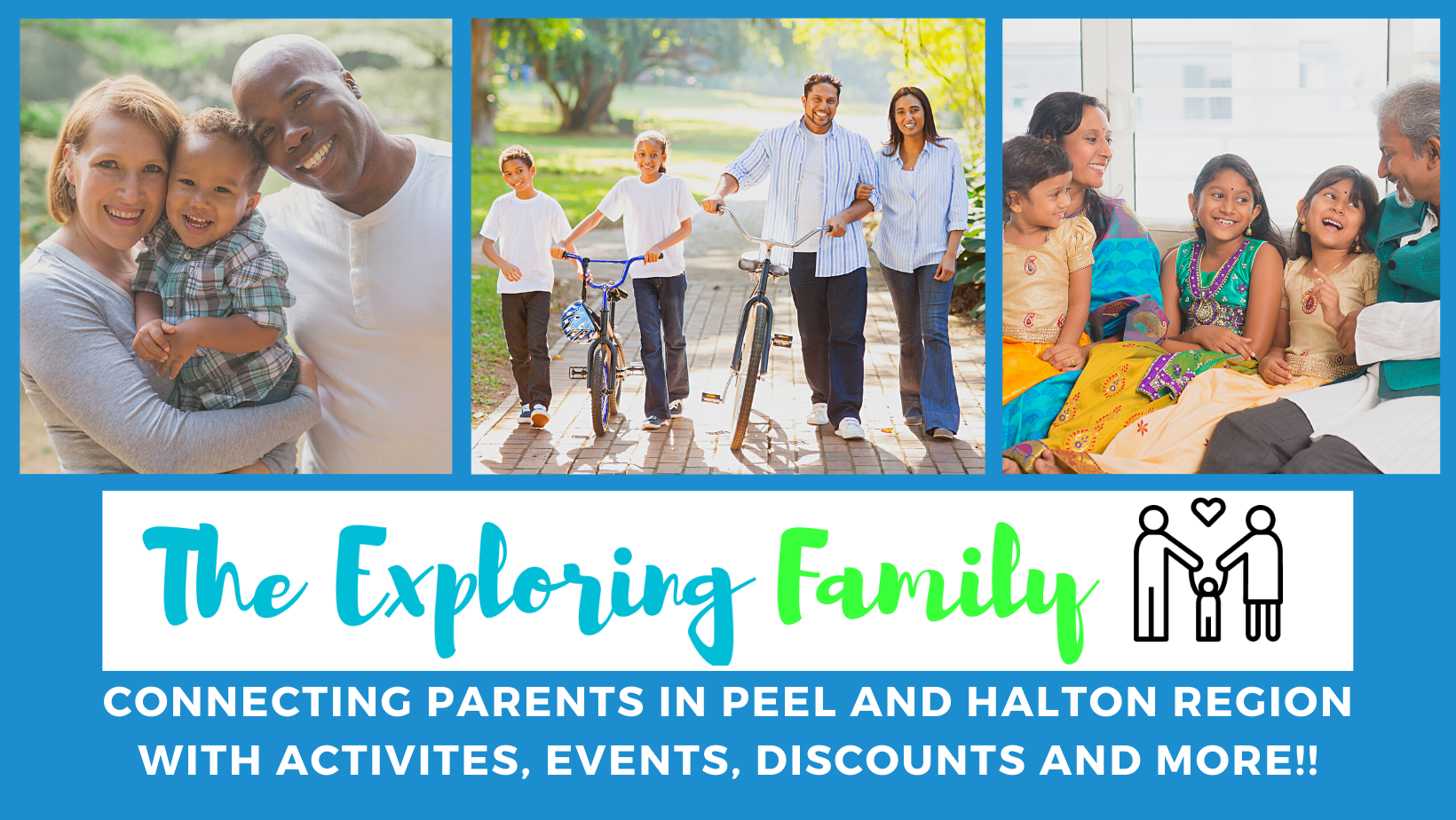 Subscribe to The Exploring Family!
Your go-to resource for families in Peel and Halton Region! Get all of the latest activities and local events, playgrounds, family travel, kid friendly recipes, party planning right to your inbox! Plus monthly GIVEAWAYS!SUBSCRIBEI consent to receiving emails and personalized ads.
Can you help make this article better?
If you have noticed an error, have additional information or would like to share a comment you can:
E-mail us at info@thexploringfamily.com
Find us on Facebook: The Exploring Family
Find us on Instagram: The.Exploring.Family