Victoria Day Fireworks mark the kick off to Summer Fun in my mind so why not enjoy it with a sky full of Fireworks.
Victoria Day Fireworks are a great activity to enjoy with your family! May 22nd, 2023 is Victoria Day and celebrates the Queen's Birthday and is usually the kick off to Summer Fun including Splash Pad Opening Weekend, Opening Weekend for Family Campgrounds and many more fun family activities across Ontario.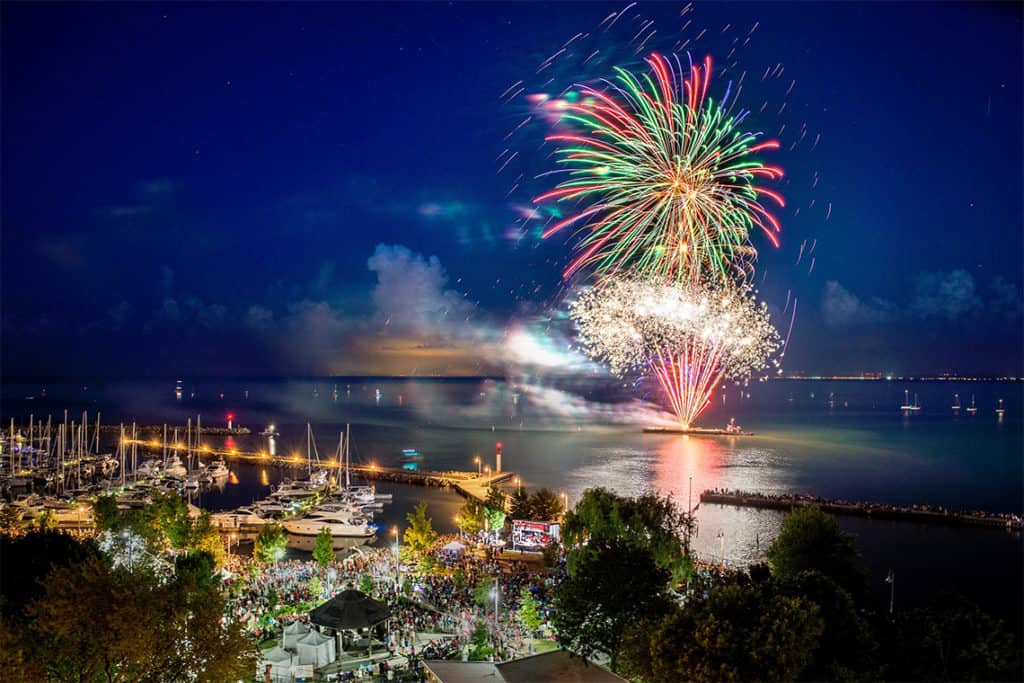 You can find Things to do in and around Toronto during Victoria Day Weekend including festivals, food events, family activities and more on our Calendar of Events!
If you are looking for Firework Displays for Victoria Day 2023, then check out our full list of Victoria Day Fireworks:
Please remember that Firework Displays are weather dependent.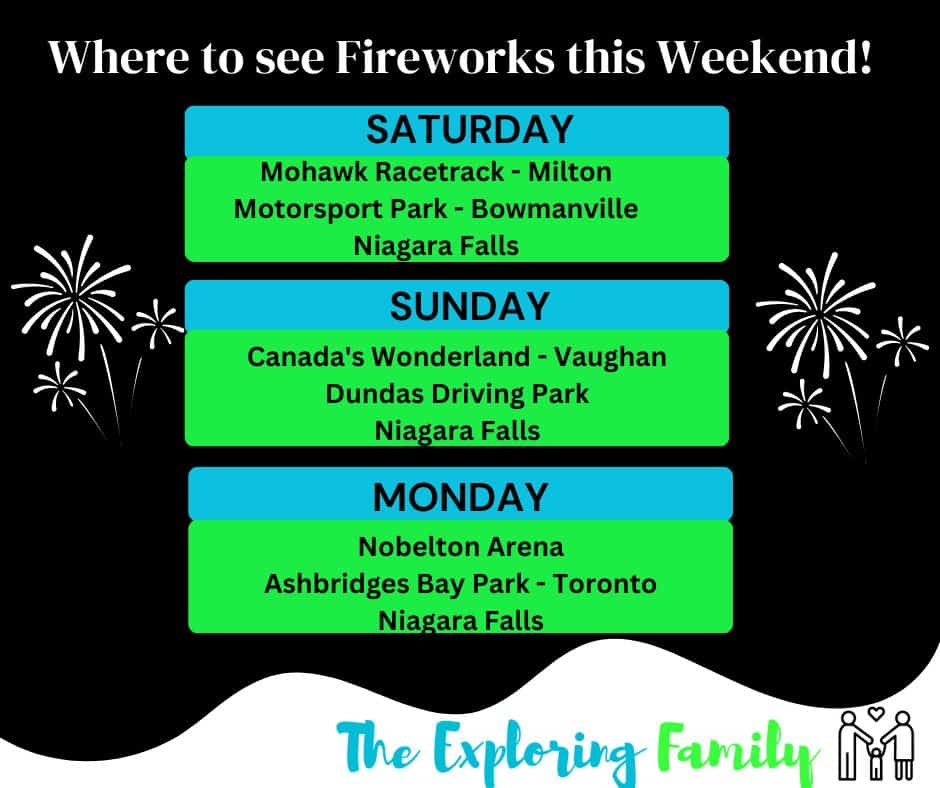 FRIDAY
Town of Whitchurch-Stouffville Victoria Day Fireworks
Our Victoria Day Fireworks is the kickoff of the Town's summer events. Come join us to celebrate Victoria Day in Memorial Park. Enjoy food trucks, entertainment and a spectacular fireworks show. Memorial Park is at Burkholder Street and Park Drive. This accessible event has plenty of parking available in nearby parking lots at the Leisure Centre and Across from Latcham Hall.
Where? Memorial Park
When? Friday, May 19, 2023 | 8:00 PM to 9:30 PM. Event begins at 8:00 pm.Fireworks at 9:30 pm.
SATURDAY
Canadian Tire Motorosport Park Fireworks
The Victoria Day Fireworks display will light up the sky on Saturday evening as part of Castrol Victoria Day SpeedFest.
A special weekend highlight is our traditional Victoria Day fireworks display, which will light up the sky on Saturday evening. The fireworks show, launched at dusk from Corner 1, is a spectacular celebration for your first long weekend of the summer.
Where? Canadian Tire Motorsport Park – 3233 Concession Rd 10, Bowmanville, ON L1C 3K6 Canada
When? Victoria Day fireworks display on Saturday evening at dusk launched from Corner 1.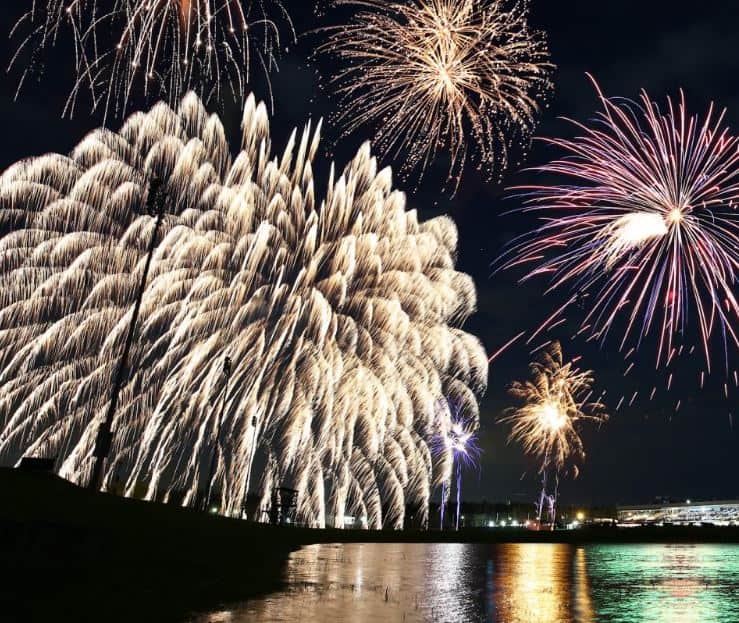 For the first-time since 2019, Woodbine Mohawk Park will host its Fireworks and Family Fun Night, presented by Central Ontario Standardbred Association (COSA), on Saturday, May 20.
The celebratory evening will feature activities for all ages, including live racing beginning at a special post time of 6:30 p.m. The spectacular fireworks show will take place following the end of live racing. Guests will also be entertained between live racing and the fireworks by a special LED light show.
The holiday weekend celebration is linked to Woodbine Mohawk Park's 60th anniversary. Early arriving guests will receive a commemorative 60th anniversary plush horse (while supplies last).
As for fun for the youngsters, Woodbine Mohawk Park will be offering face paintings, crafts, lawn games, magician, and pony meet and greets. Young fans will also have a chance to enter a draw to go for a sulky ride around the racetrack.
Special concession offerings will also be available, including cotton candy, fudge and candy apples.
Doors open at 5 p.m. and live racing will begin at 6:30 p.m. Live Racing is expected to conclude around 10 p.m.
SUNDAY
Dundas Driving Park
The Victoria Day Fireworks are back! Join us for a free, family-friendly event at the beautiful Dundas Driving Park. This prominent community event is proudly presented by the Rotary Club of Dundas Valley Sunrise and generously supported by the City of Hamilton.
SUNDAY MAY 21, 2023 – FIREWORKS LAUNCH AT APPROXIMATELY 9:30 PM
Location: Dundas Driving Park – 71 Cross Street, Dundas ON – Main entrance is at Cross Street
Admission: FREE! (We welcome cash donations at the gate to support the Rotary Club and its various community initiatives).
Programming from 4 pm to dark:
Live music and face painting
Food trucks, coffee, snacks & glow sticks available for purchase before the fireworks.
Parking: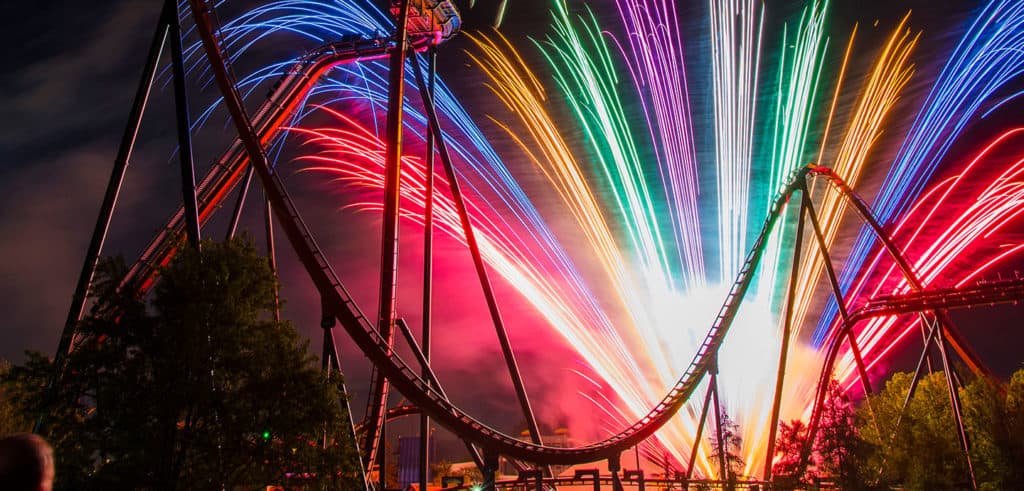 Canada's Wonderland Victoria Day Fireworks
Enjoy the day at one of Ontario's Amusement Parks – Canada's Wonderland, and enjoy over 200 rides and attractions. Finish off the weekend with a amazing fireworks display over Wonder Mountain.
Each of the fireworks shows has a unique, custom-design set to an original soundtrack that you won't find anywhere else in Toronto! It's a great way to end a fun day at the park.
More than 375 people-hours go into designing and mounting the show, with 11 separate firing positions and 1,800 firing cues creating a spectacular display above the park skyline and our iconic Wonder Mountain.
For approximately 15 minutes, you'll witness more than 6,000 colourful explosions, reaching heights of over 800 feet, which is sure to ignite thrills for guests of all ages.
Where? 1 Canada's Wonderland Drive, Vaughan, ON L6A 1S6
When? Sunday May 21st from 10-10:15PM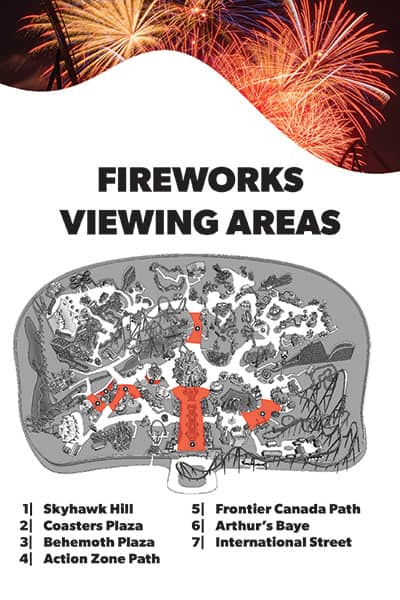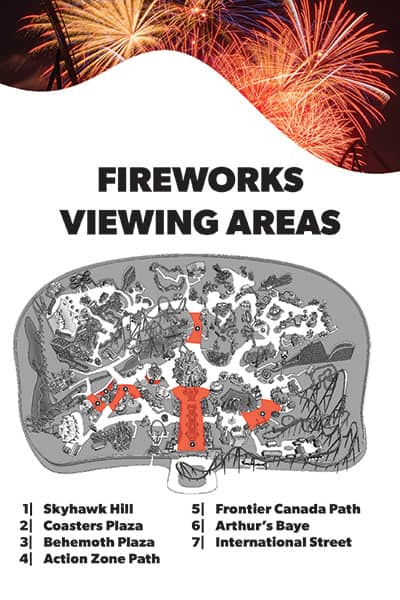 MONDAY

Nobelton Victoria Day Fireworks
Join us for our signature Fireworks Show beginning at dusk. Presented by King Fire & Emergency Services, the Nobleton Victoria Day Fireworks have been credited as one of the best Victoria Day Fireworks display in Ontario! Be sure to come early because parking and space fills quickly. Bring your own blankets and/or lawn chairs.
Come early for a special performance by the Practically Hip! Starting at 7:30p.m. before the fireworks.

For the best views, attendees are welcome to sit in the field behind the Nobleton Arena located at (15 Old King Road). View the map below.
Where? 15 Old King Road – Nobelton Arena
When? Monday May 22nd at Dusk
Fireworks in Toronto at Ashbridges Bay Park
The City of Toronto says those heading out to watch the Victoria Day fireworks display at Ashbridges Bay Park can expect a "spectacular finale." The event will include 2,000 individual fireworks. It will mark the first in-person fireworks display on Victoria Day in Toronto since 2019.
Where? Lake Shore Boulevard East at the foot of Coxwell Avenue and is readily accessible by public transit.
When? Monday May 22rd at 10:00-10:13PM
Niagara Falls