Splish, splash, I am taking a bath…. oh wait I want to swim in a pool. So not only is swimming fun and babies get to wear adorable swim suits but it does have many benefits. Swimming is a great family activity and encourages you to swim and just focus on baby in the water as there are no other distractions, this encourages skin to skin contact and lots of cuddling which helps build a bond with baby. Checkout our Five Tips to Taking Infants Swimming!
Why is swimming good for babies development?
Splashing around and gliding baby through the water helps babies becomes more confident and improves their balance and co-ordination! Taking babies swimming at a young age helps babies become confident and comfortable in the water, making it less likely for them to have a fear of water. Swimming is great exercise for parents and baby as it works our muscles, lungs and hearts and is a great form of exercise that is gentle on our bodies.
Where can I take baby swimming in Brampton?
Brampton Parks and Recreation offers Parent and Child Swim times so that all the children in the pool must be under the age of 10. Parents and Child Swim Times are located at the following different recreation centers in Brampton. The great thing is it will cost less than $5.00 for you and baby to have fun out of the house! The parent and tot swim times are great as they are only for kids under the age of 10 and during the school year that really limits the amount of people in the pool and those that are swimming are often little kids making it less chaotic with baby.
Fees: ADULT – $2.75, CHILD – $2.00
What is the Swim Policy For Babies?
Make sure you bring a swim diaper. The Policy is that every baby must have a swim diaper to enter the pool. My favorite is Huggies Swimmers, you can buy them at Walmart or on Amazon. The best price I have been able to buy them is $10.97 with a 2.00 off coupon so $8.97. I really like Huggies Swimmers as they have adjustable sides and can fit even the smallest babies like my daughter who weighed just 10 pounds when she first went swimming at 3 months old. 
When does Parent and Child Swim take place?
Parent and Tot Swims are available at the following locations. For current times, check the Drop In Schedule, and search Public Swim Parent and Child.
Now I personally have swam at Cassie Campbell and really enjoyed that they have little sprinklers which you can see located on the right hand side of the pool. Thumper loved to watch the water fall and to be under the gentle one! Cassie Campbell also has little boats that babies can sit in independently (if the hole is too big – flip to the other side for a smaller opening) and you can just move the boat around with baby inside. Overall was super fun! They also have a family change room – which makes it easier to get changed, and has a little baby seat that you can strap baby into while you get changed.
While the pools provide life jackets maybe you want to try out floaties instead.
West Brampton
Cassie Campbell – 1050 Sandalwood Parkway West
Northwest corner of Chinguacousy & Sandalwood
Jim Archdekin – 292 Conestoga Drive
Kennedy Road & Bovaird Drive
South Fletchers – 500 Ray Lawson Boulevard
Ray Lawson Boulevard & McLaughlin Road
Chris Gibson – 125 McLaughlin Rd N, Brampton, ON L6X 1Y7
Queen & McLaughlin Road

(905) 874-2820
East Brampton
Ching Wellness – 977 Peter Robertson Blvd, ON
Bramelea Road & Bovaird Dr

(905)  789-6111
Gore Meadows – 10150 The Gore Rd, Brampton, ON L6P 0A6
Now if your baby loves water you may also be interested in: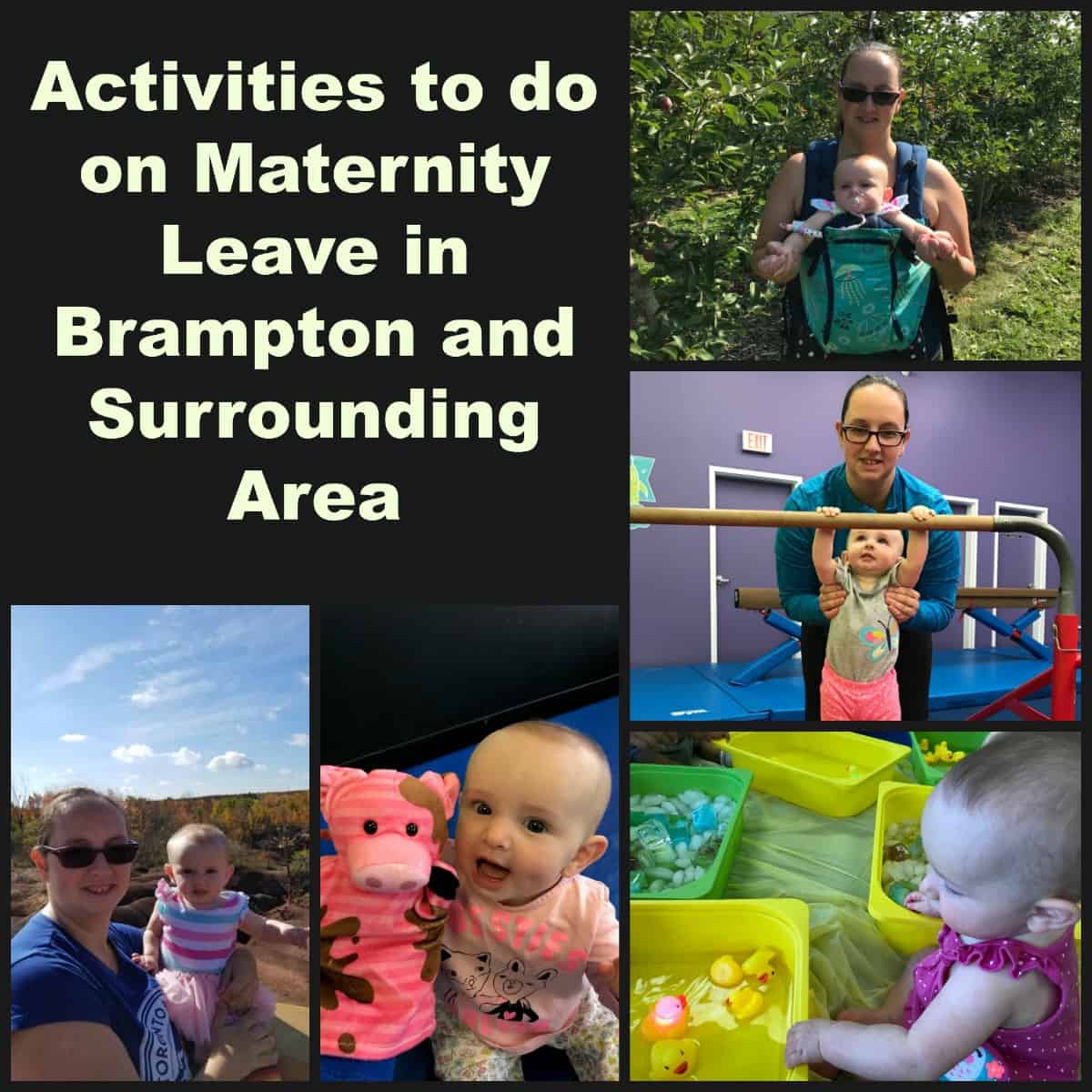 Interested in things to do with kids in Brampton? Come join our community of Parents: Peel Parents Resource

Can you help make this article better?
If you have noticed an error, have additional information or would like to share a comment you can:
E-mail us at info@thexploringfamily.com
Find us on Facebook: The Exploring Family
Find us on Instagram: @The.Exploring.Family