From picking up seeds to plant your own seedlings to purchasing trees for your yard you will be able to find everything you need at these Garden Centre Mississauga. Not sure where to start when it comes to a garden, don't be intimidated, start small and go from there. These Best Mississauga Garden Centres will help you on your way!
The friendly and helpful staff at these Garden Centres and Plant Sales will help you find the garden supplies you need as long as the right plants to get started.  Another place to checkout is the Mississauga Seed Library – learn more below. You can also check out the Best Garden Centres in Brampton.
The Mississauga Seed Library allows residents to borrow seeds and grow their gardening skills. Grow your own vegetables, herbs and plants at home with borrowed seeds from the library. All of the seeds are organic and non-GMO. The Seed library reopens March 5, 2022.

March 5th Seed Library Launch Day offers the following Registered Sessions:

10am – 12:00pm
Opening Remarks & Climate Friendly Gardening
Our climate is changing faster than ever and these changes can create challenges and opportunities for for indoor and outdoor gardens. Learn about how our climate is changing in Mississauga, what these changes mean for your vegetable garden and how you can use your garden as a tool to fight climate change. Presented by Shade of Miti.

2pm – 3pm
Starting from Seed
Jumpstart your food garden by learning simple, cost-saving techniques for growing plants that will produce food all summer long! Presented by Master Gardeners

3pm – 4pm
Community Spotlight
Join our community partners as they share how to get involved, what they offer, and their best gardening tips!
Best Mississauga Garden Centre
I don't quite have a green thumb but it's something I am working at improving. My project for this year will be the front garden outside my house. If you are looking for a garden centre near me then look no further then this map below.
Best Garden Nursery in Mississauga:
Located at 1625 N Sheridan Way, Mississauga. This super friendly, family run nursery is a hidden gem in Mississauga. They have terrific pricing for custom arrangements, and also sell annuals and other seasonal arrangements.
Known as being the best in the market for their awesome customer service, friendly advice, quality plants, fair prices and offering a great selection. Opening May 1st, 2022.
Located at 3225 Winston Churchill Boulevard, Mississauga – is a family owned garden nursery that has been serving Mississauga for the last 50 years. Offering different soils, flower boquets, hanging baskets, seeds, plants and landscaping products. It is one of the Best GTA Nurseries to buy Plants in Mississauga
Bulow F Garden Centre & Landscaping
Located at 2667 Lakeshore Rd W, Mississauga, ON – Bulow Garden Centre plants are always great quality. The prices are reasonable, and often much less than larger competitors.
The service is always excellent and the staff are knowledgeable and always very polite and friendly. They frequently carry the more interesting and unusual plants that one cannot get at the other stores.
Located at 2069 Burnhamthorpe Road East, in Mississauga. Create your dream backyard as you explore all the vibrant colours of plants, trees, home decor, patio products and much more.
This is a great option to pick up all of your gardening needs. They have a large variety of potted plants, house plants, and easy to care for plants for those of us lacking a green thumb.
Located at 2281 Camilla Rd, Mississauga. A small family owned business that has been serving Mississauga since 1972. They sell only the freshest fruits, vegetables, and plants, from the spring to fall months. Open year round it operates as a farm fresh grocery store selling produce, meats and much more!
They also sell fresh boquets and holiday decor for Thanksgiving and Christmas. Opening at the end of April, there garden has a great selection of tomatoes, peppers and veggies as well as bedding flowers, planters and hanging baskets.
Garden Supply Stores:
Located at 3539 Mavis Rd, Mississauga. Mavis Garden offers a variety assortment of gardening and landscaping supplies to decorate the outdoor area of your house. They carry mulch, soil, fertilizer, patio stones and much more to help you design a beautiful outdoor space.
Located at 1005 Eglinton Ave W, Mississauga. Toemar Garden supplies offers one stop shopping for all your backyard needs. They offer a range of landscape and garden supplies including: paers, patio stones, mulch, soil, grass sod, and high end items like pizza ovens and beautiful waterfalls.
Where to Buy Indoor Plants in Mississauga?
Located at 975 Pacific Gate, Mississauga, ON. Geoponics is known as Canada's favourite Plant Club as they feature indoor plants from succulents, lucky bamboo, air plants cacti and air purifying plants. They sell indoor plants , decor, and even offer same day delievery in the GTA.
Located at 3092 Mavis Rd, Mississauga. They operate the store on Saturdays and Sundays but you can order curbside pickup during the rest of the week. They sell mainly indoor interior plants including cacti and decorative containers however they also have some flowering plants.
Located at 7246 Gagliano Dr, Mississauga, ON. Offers a great selection of indoor plants including air purfying plants. Known for healthy plants and affordable pricing.
Plant Sales in Mississauga
It is held in May, usually the 1st or 2nd Saturday morning, at Mississauga's Corbasson Community Centre, Cawthra Rd, south of the QEW.
Plants are locally grown by Club members and donated to the sale as volunteer to dig up plants from their own garden. Members help customers with advice, selection and design choices at the sale. The majority of the plants are hardy perennials, so they can be planted immediately.
Gardening is often a solitary activity so why not join the Cloverleaf Garden Club and connect with other gardeners, by sharing experiences, asking questions, and learning about gardening. All gardeners 14 years and older are welcome, even novice gardeners.
Credit Valley Horticultural Society Plant Sale
Information Coming Soon for 2022.
Where is a Garden Centre Near Me?
Garden Centres in Mississauga within Hardware and Grocery Stores
Fortinos Garden Centre
Costco
Lowes
Home Depot
Rona
Real Canadian Super Store
Canadian Tire
Have fun creating a beautiful garden, and if you have an excess of vegetables that you can't use then be sure to donate them to one of the city of Missisauga Food Banks, like the Mississauga Food Bank or Eden Community Food Bank who will help feed people in our community your fresh produce.
Where can I garden if I don't have a garden? Does Mississauga have Community Gardens?
The City of Mississauga support nine community gardens that are a shared space to grow food. They encourage active, healthy living and help green the city. Missisauga offers both Member Plots and Communal Gardening space.

Missisauga offers Member plots that give you your own space to garden plants or grow food. Member plots provide their own seeds and plants and maintain their own plot and assist with communal areas.

Communal gardens or Community plots are often organized by an organization and all food grown is donated to local food banks. A great way to garden and help make a difference in the community.

The Nine Community Gardens are:
Churchill Meadows Community Garden – 3715 Thomas St.
Hillside Community Garden – 1311 Kelly Rd.
Iceland Urban Agriculture Teaching Garden – 705 Matheson Blvd. East
Parkway Green Generation Garden – 4215 Central Parkway East
Garden of the Valley – 1275 Mississauga Valley Blvd.
Hancock Community Garden – 2151 Camilla Rd. (Learn more about Hancock Woodlands Community Park)
Forest Glen Community Garden – 3545 Fieldgate Dr
Malton Community Garden – 3540 Morning Star Dr.
Small Arms Community Garden – 1352 Lakeshore Rd. East
Interested in things to do with kids in Brampton, Mississauga or Halton? Come join our community of Parents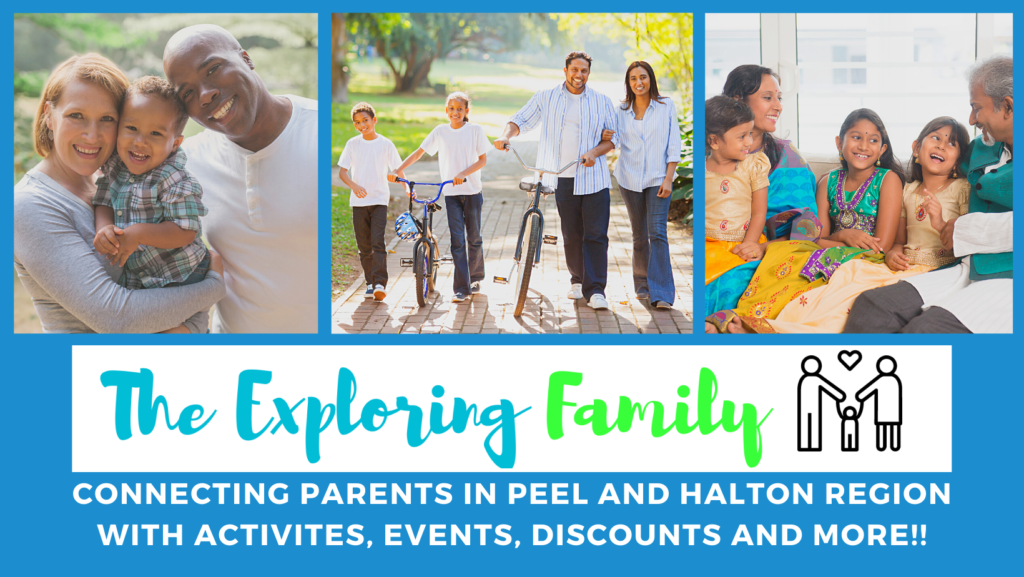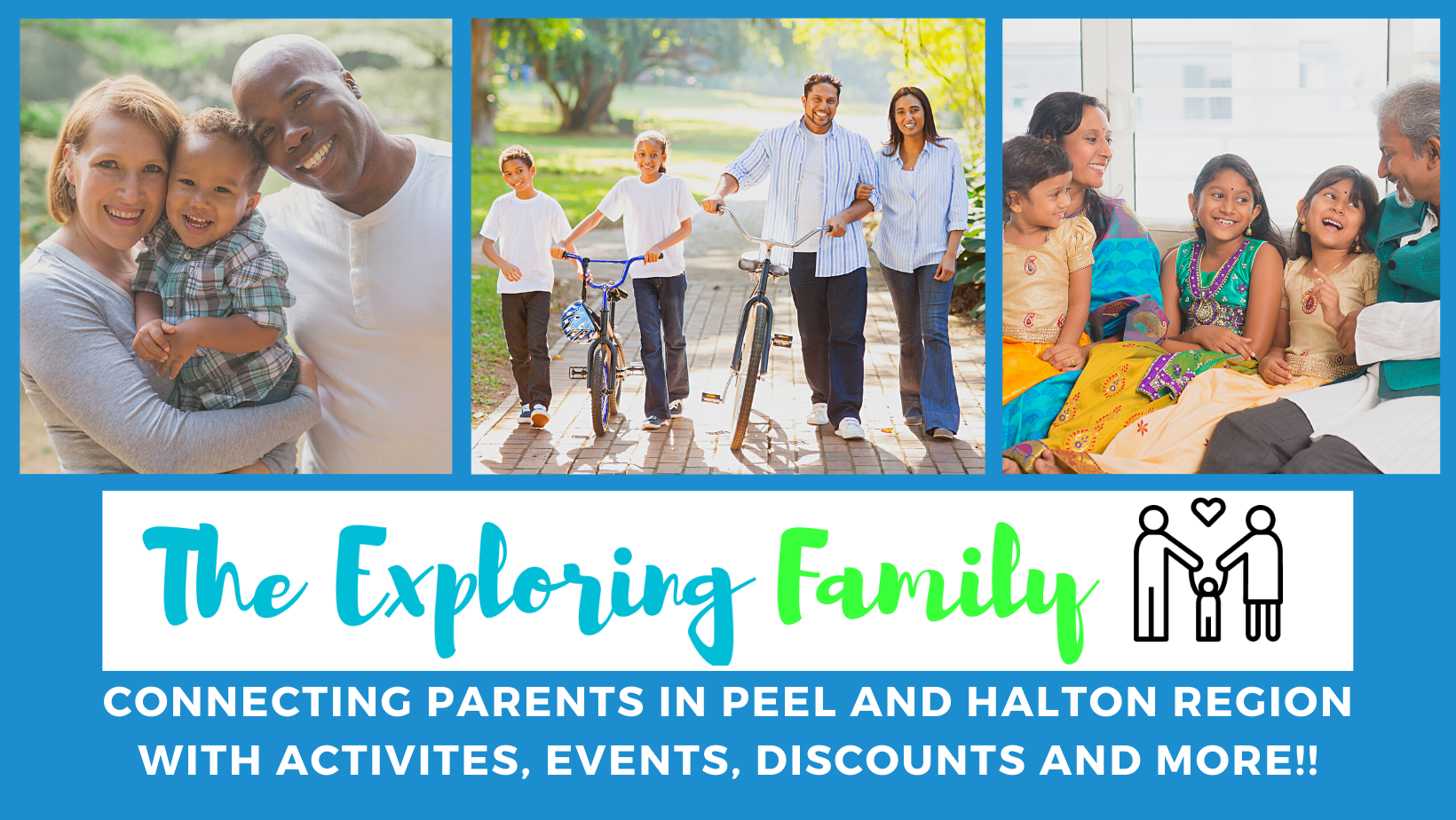 Can you help make this article better?
If you have noticed an error, have additional information or would like to share a comment you can:
E-mail us at info@thexploringfamily.com
Find us on Facebook: The Exploring Family
Find us on Instagram: @The.Exploring.Family