Brampton is a proverbial playground for foodies. There are so many different restaurants in Brampton that make a wide variety of different culinary delights. From traditional pub fare to all-out multicultural dishes, the Brampton food scene is one you are going to want to check out. Not only do we have a great list of restaurants in Brampton, but you can also find the best coffee shops, Chinese Food, Portuguese Chicken and pizza in Brampton.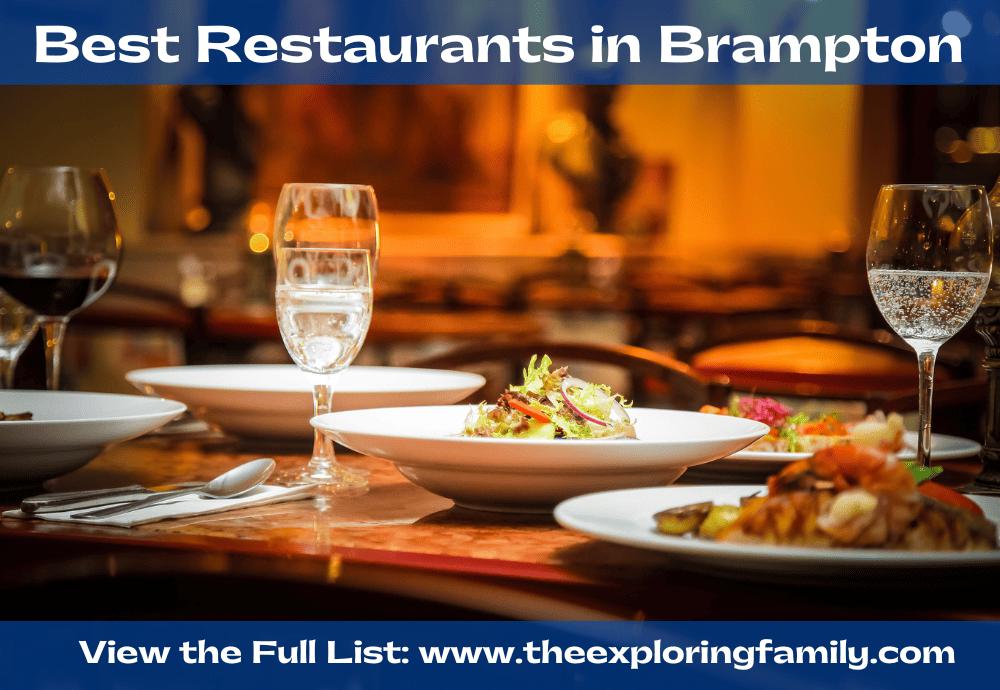 Brampton's food scene is constantly growing, with creative restauranteurs leading the way. While Brampton's restaurants may not get as much attention as the rest of the Greater Toronto Area, don't underestimate this culinary gem located just outside of Toronto.
Best Brampton Restaurants
Click through the links to scroll to some of the best restaurants Brampton has to offer.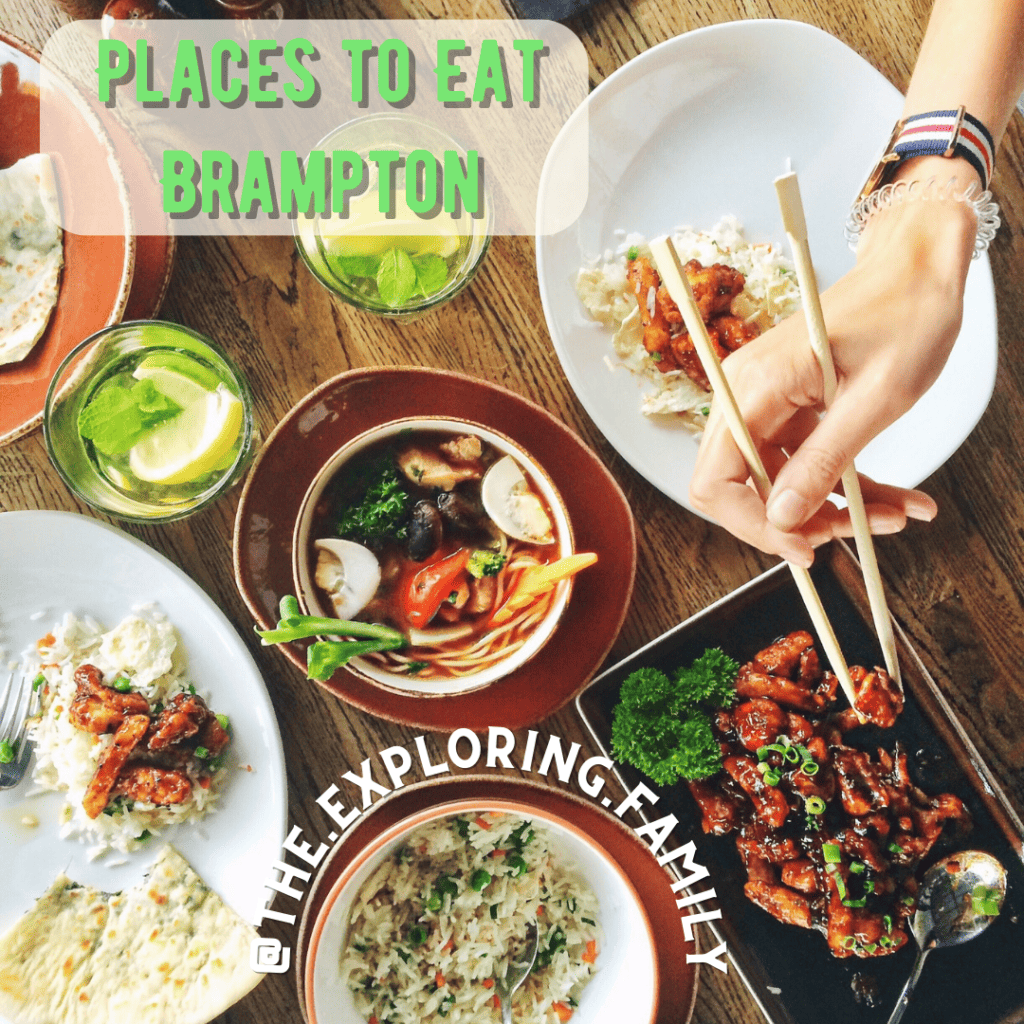 Places to Eat Brampton
There are several places to eat in Brampton. Whether you are looking for fine dining in Brampton or somewhere more casual, there is something here for everyone. There is no shortage of delicious food and great service in Brampton.
Antica Osteria Italian Eatery
3088 Mayfield Rd, Brampton, ON L6Z 4R5 – Antica Osteria Italian Eatery presents an enjoyable and unique dining experience characterized by sophistication and casual ambiance.
The restaurant takes pride in crafting its dishes using freshly cut meats, seafood, produce, and pasta, ensuring a delectable culinary experience.
The menu ranges from inventive and luxurious entrees to beloved comfort foods and classic selections.
Vesuvio's Ristorante
91 George St S, Brampton, ON L6Y 1P4 – Vesuvio Ristorante first opened its doors in the heart of downtown Brampton. Their vision is to bring people together over the love of great wine and delicious meals.
Creating a dining experience that captures the authenticity and enchantment of authentic Italian cuisine, this is a great place to enjoy a great time. Vesuvio flawlessly blends culture, tradition, and passion into every bite and sip, ensuring that guests enjoy a high quality dining experience. They also have a covered patio for outdoor dining.
Fanzorelli's Restaurant & Wine Bar
50 Queen St W, Brampton, ON L6X 4H3 – Fanzorelli's Restaurant & Wine Bar is the ultimate expression of what Italian food is meant to be.
Adorned with elegant artwork and cozy seating, the establishment boasts a stylish interior.
Highlighted on their menu are timeless Italian culinary creations combined with interesting dishes that are absolutely worth a try.
Green Bites Dumpling & Tea Bar
35 Resolution Dr unit 10, Brampton, ON L6W 1A6 – Green Bites Dumpling & Tea Bar is a fantastic Chinese restaurant in Brampton. Being that they are a family-owned business, they take immense pride in offering up an amazing guest experience.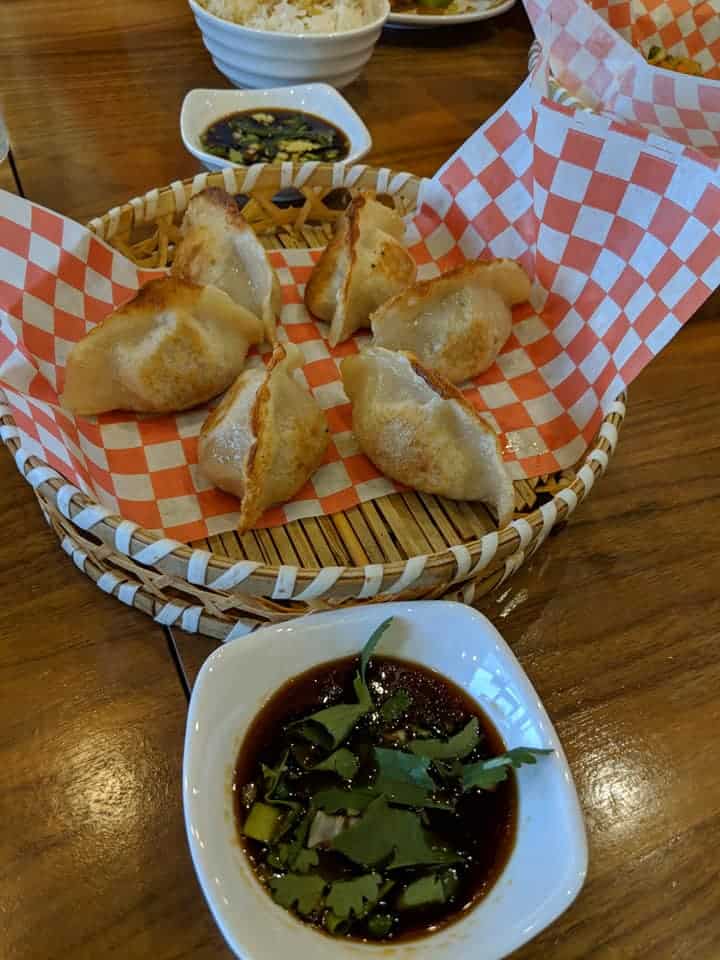 This fantastic place offers up fresh food in an elegant atmosphere, making it the best place for Friday night takeouts and romantic date nights. The chicken wings and dumplings are family favourites around here!
John's Family Restaurant
1 Fisherman Dr, Brampton, ON L7A 2X9 – John's Family Restaurant prepares great food and is a fantastic place for a family dinner. Whether you visit for a morning meal, a midday bite, or unwind over a yummy dinner, this is the perfect place.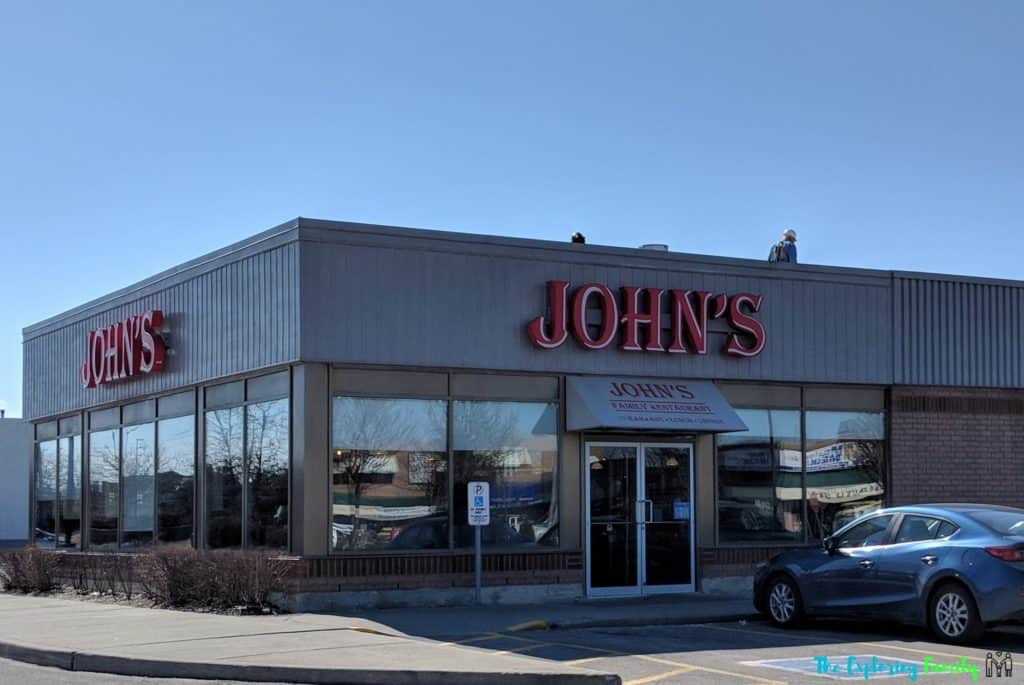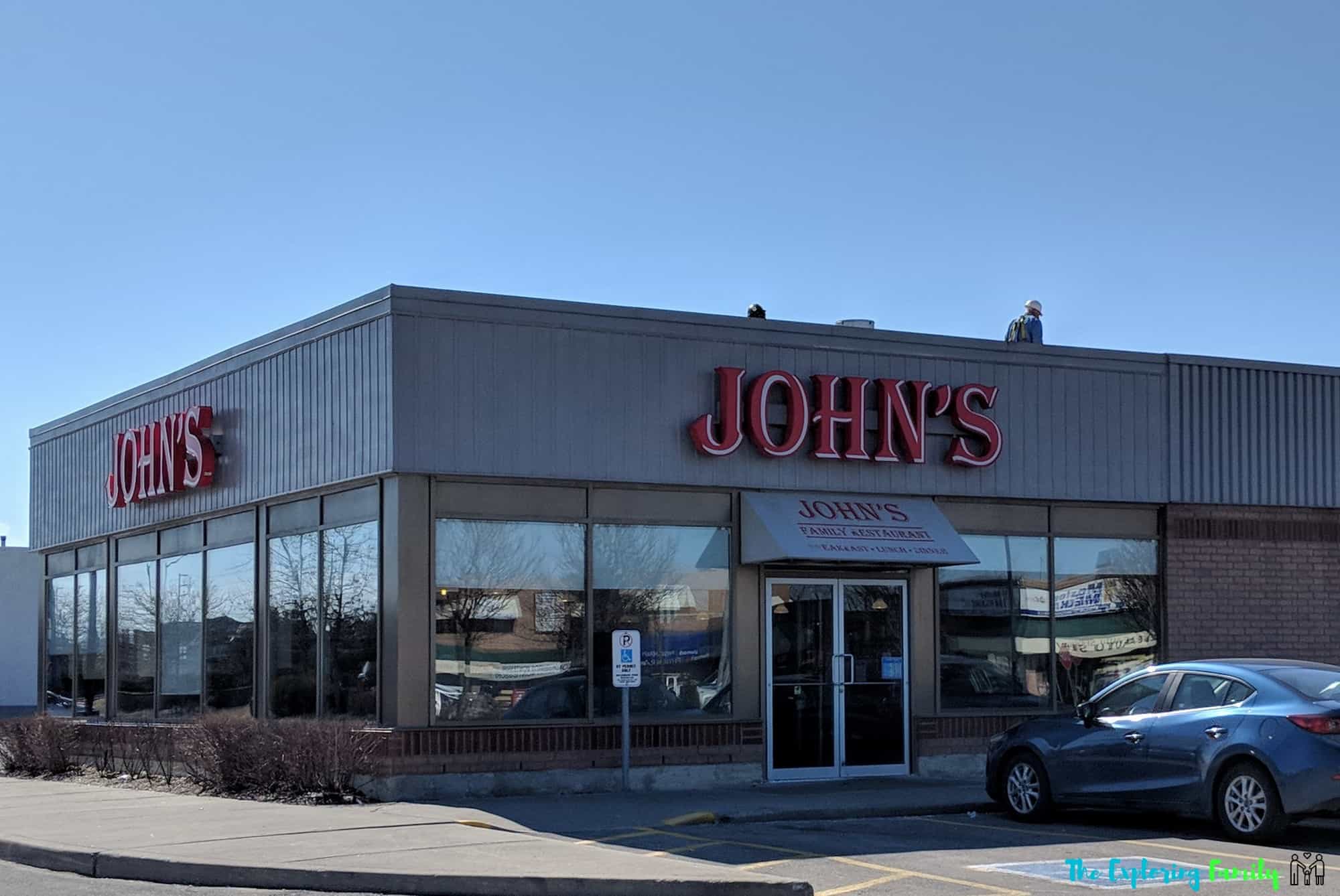 With friendly staff, a delicious menu, and high-quality food, this is the perfect spot to enjoy a meal with your family. The portion sizes are generous making it a good place when you have a family with big appetites.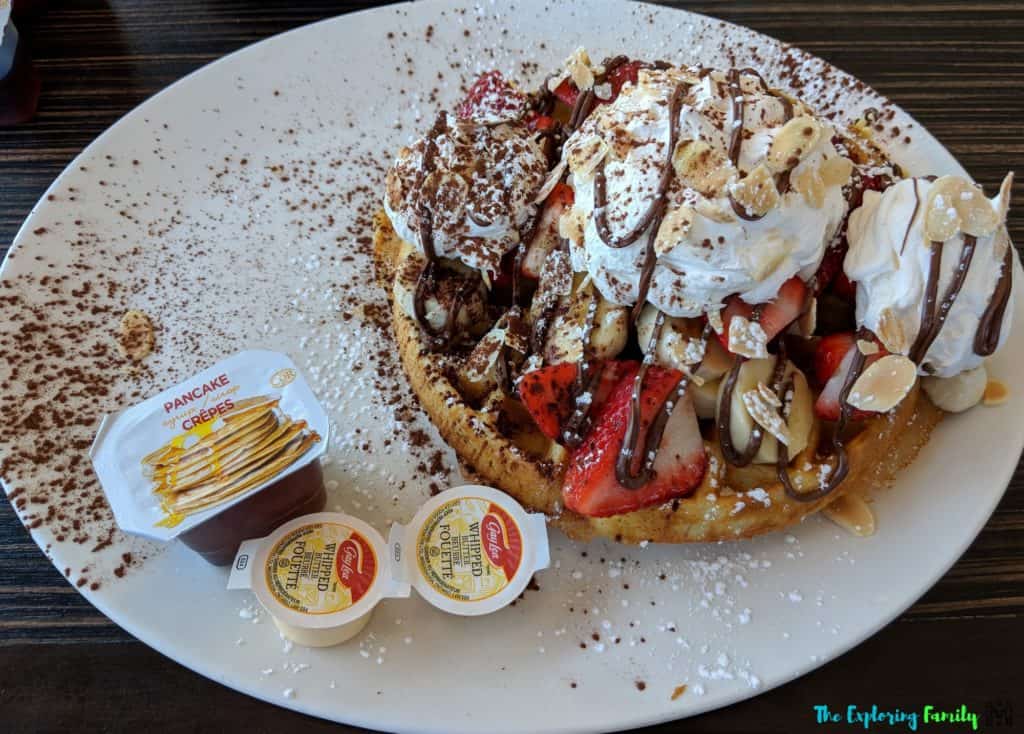 As you can see breakfast is a favourite at John's for us, but their dinner menu includes tasty options like pork or chicken souvlaki, steak, and pasta.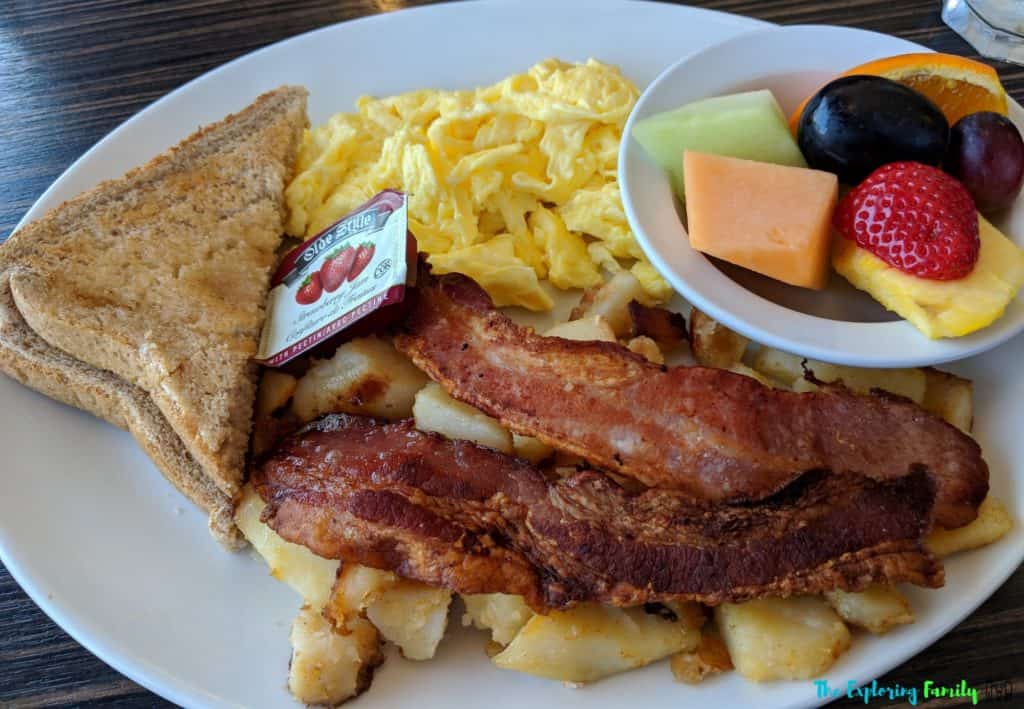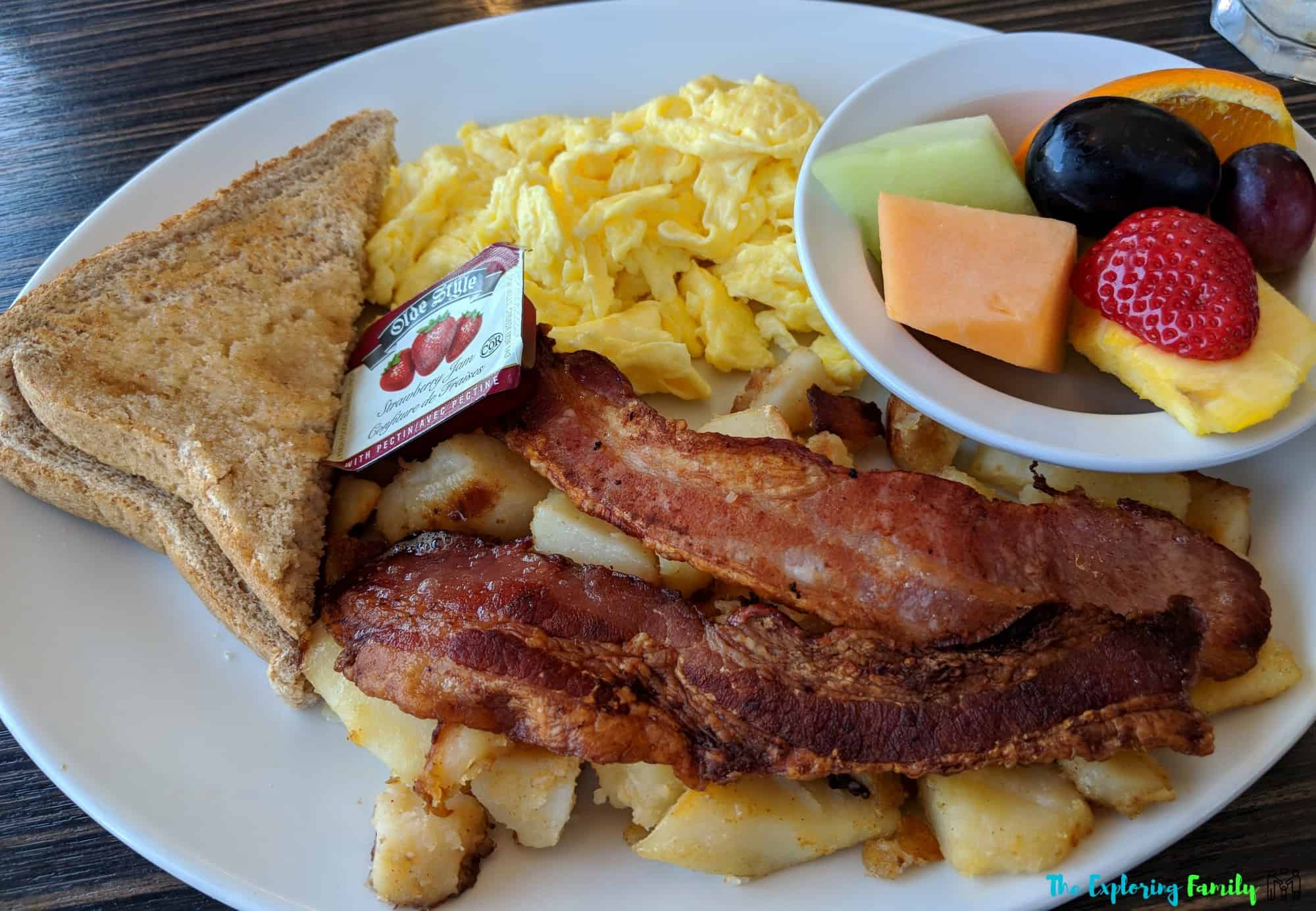 Tonino's Pizzeria and Panini
10088 McLaughlin Rd, Brampton, ON L6V 1A1 – Tonino's Pizzeria and Panini is a great place to visit for authentic Italian comfort food. It was voted the Best Pizza and Best Italian Cuisine in all of Brampton. This place has good food made with the freshest ingredients.
Made using their family's traditional recipes, this popular restaurant serves up the best food and provides a great experience.
Sonny's Drive-In
21 Kennedy Rd N, Brampton, ON L6V 1X5 – Sonny's Drive-In offers up an amazing fast food experience. Whether you are visiting for a date night, different special occasions, or a nice family dinner, this is the ideal place. They have some of the best burgers and traditional Canadian dishes.
There is no indoor seating here and they only take cash or online orders with delivery. This family-friendly place provides an unforgettable experience at a reasonable price. There is a reason it has been around for decades!
Pos Bueno Mexican Restaurant & Bar
53 George St S, Brampton, ON L6Y 1P4 – Pos Bueno Mexican Restaurant & Bar is a great place to enjoy delicious food and live music. Everything here is made using super fresh ingredients and in real time. This is not a quick take out restaurant, they make your food to order so it comes out hot and fresh.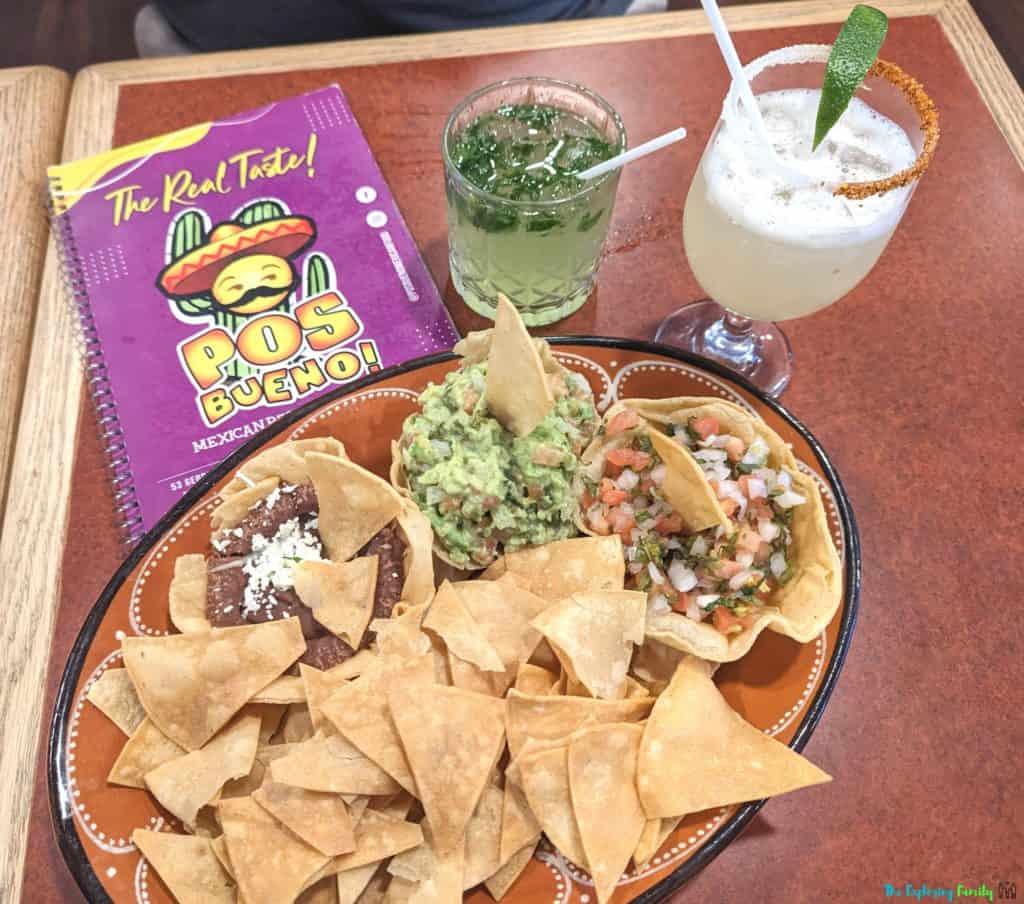 There are a variety of dishes from many different areas of Mexico. The menu includes several different traditional Mexican dishes and is a great place to enjoy a fantastic meal. Don't forget to check out the drink menu too. They have a great selection of cocktails which we enjoyed as well.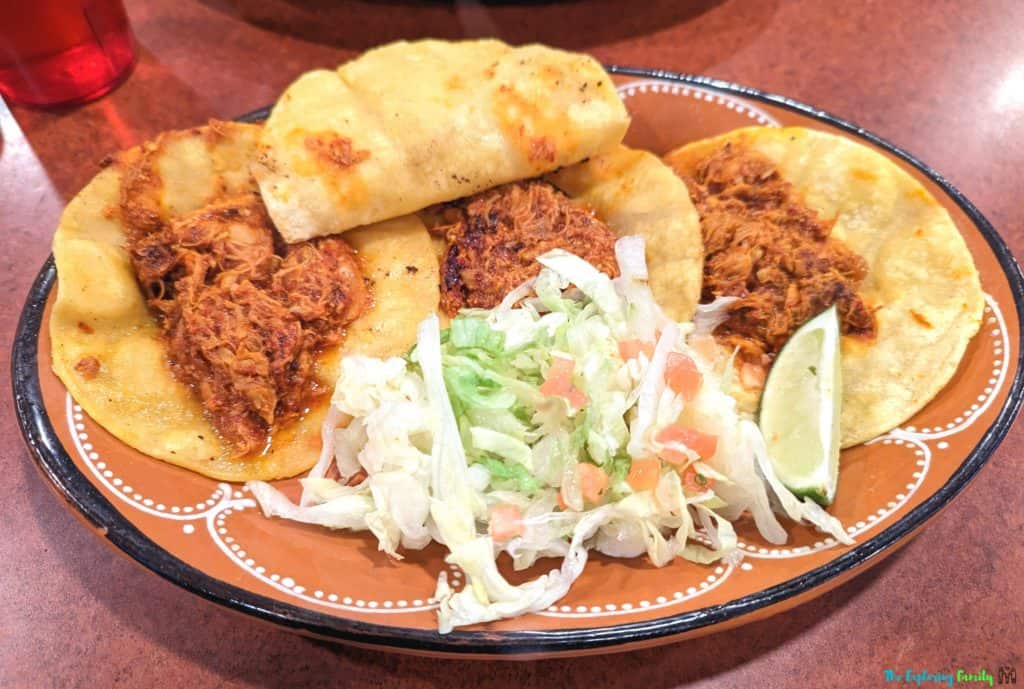 And the Guacamole…. sooooooo good!
RD's Southern BBQ
71 Rosedale Ave W Unit 5, Brampton, ON L6X 1K5 – RD's BBQ is the best spot in Brampton for Creole and Cajun BBQ. RD's Southern BBQ offers up a variety of different dishes that are sure to please your taste buds. Settle in on the woodsy patio and enjoy some absolutely delicious food and fantastic service. Whether you go with family or friends, you are going to want to bring your appetite because there is so much food to choose from.
Bombay Blue
148 Queen St E, Brampton, ON L6V 1B2 – Bombay Blue is one of the best Indian restaurants in the city of Brampton. Enjoy delicious Hakka and Indian Cuisines in a beautiful and welcoming atmosphere. Whether you are having a dinner party, enjoying a family get-together, or having a beautiful date night, you are sure to have an amazing experience.
Tandoori Flame
8150 Dixie Rd, Brampton, ON L6T 5N9 – Tandoori Flame is North America's largest Indian Restaurant and buffet. They have several private dining room options, perfect for big parties and more. Check out one of the 12 live cooking stations, enjoy some fresh craft cocktails, and try some amazing street food. With 150 items to choose from, you are sure to have a great experience here.
That Italian Place
470 Chrysler Dr #31-33, Brampton, ON L6S 0C1 – That Italian Place is a fantastic Italian Restaurant in Brampton. With several different Italian food items to choose from, you can enjoy a yummy meal, all while enjoying a little bit of indulgence. They even have wood-fired pizza, Feed the Family deals, and more. Whether you dine in or order out, these authentic Southern Italian recipes are worth trying.
Wok of Fame
7700 Hurontario St Suite 602, Brampton, ON L6Y 4M3 – Wok of Fame stands as Brampton's first live cooking buffet restaurant. Boasting a selection of 170 mouthwatering dishes across seven categories, Live cooking, entrées, salads, desserts, beverages, sushi, and soups, this culinary destination accommodates over 550 guests. Ideal for various occasions like family gatherings, graduations, baby showers, birthdays, and corporate events, the restaurant promises an unforgettable dining experience.
From local favorites to international delights, Brampton's restaurants offer a diverse range of tastes to indulge in. Whether you're seeking comfort or culinary exploration, Brampton's best eateries promise to satisfy every palate. Enjoy exploring the dynamic restaurant and foodie scene in Brampton and you are sure to be impressed.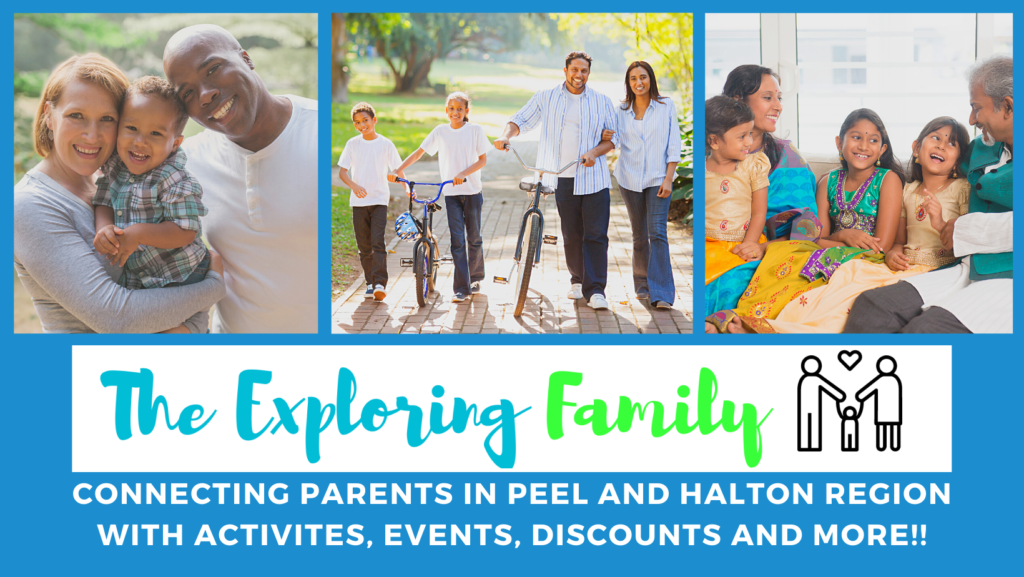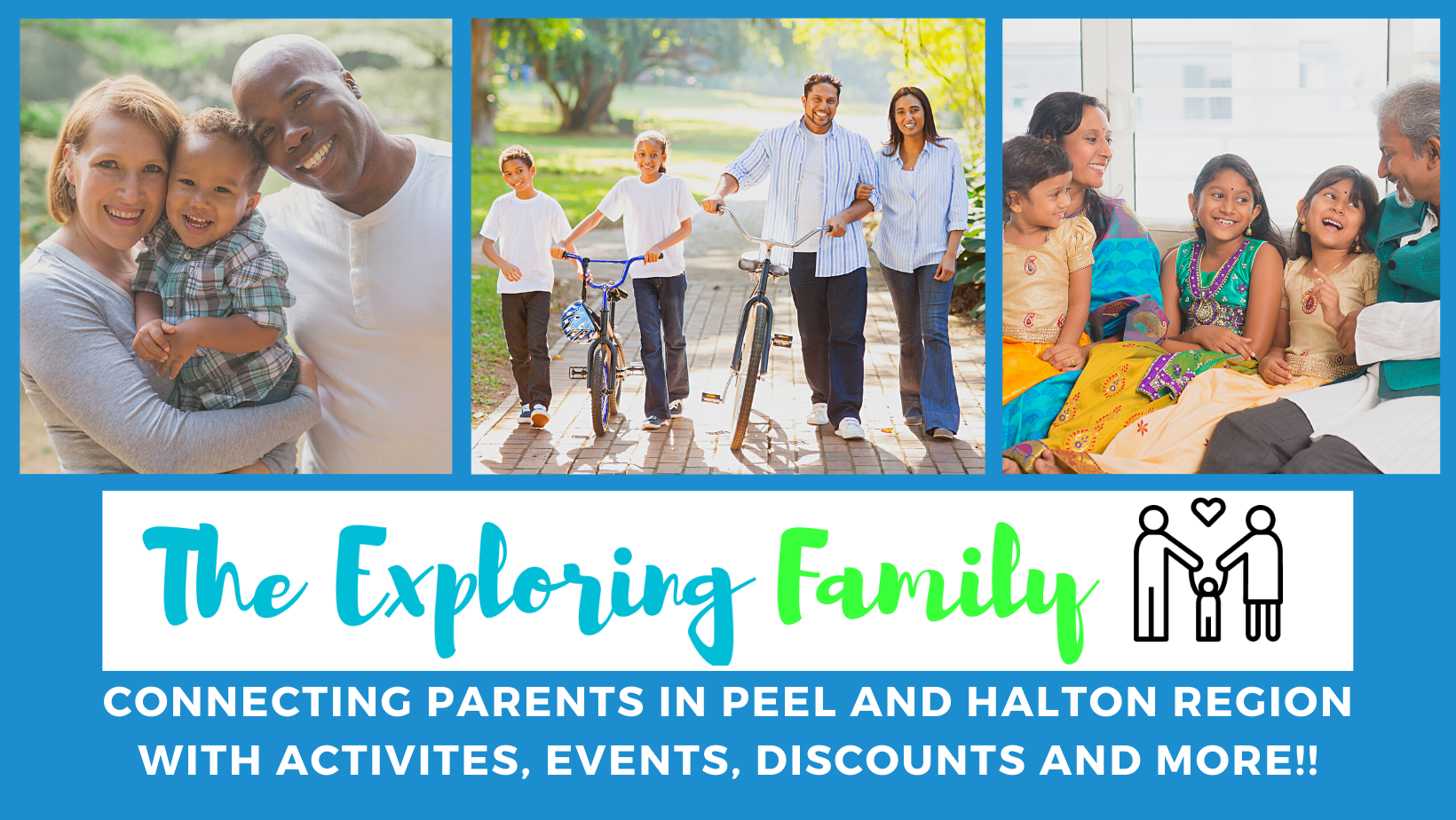 Can you help make this article better?
If you have noticed an error, have additional information or would like to share a comment you can:
E-mail us at info@thexploringfamily.com
Find us on Facebook: The Exploring Family
Find us on Instagram: @The.Exploring.Family
More Local Food Hot Spots