Pumpkins After Dark stands as the acclaimed Halloween celebration in the Greater Toronto Area. With a remarkable showcase of more than 10,000 meticulously carved pumpkins, this unique immersive experience is an absolute must-attend during the autumn season. This is a one of a kind walk-through experience. Continue Reading for a Pumpkins After Dark Coupon Code and Review.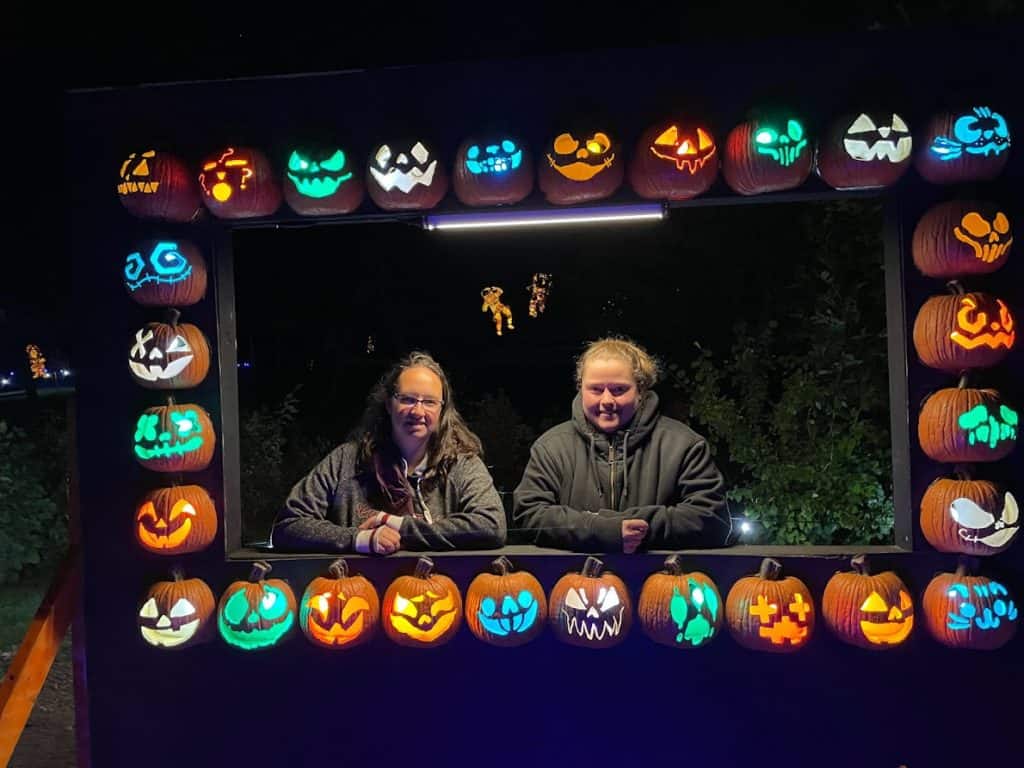 What is Pumpkins After Dark?
The rustic heritage building of Country Heritage Park bring country charm with the 19th century barn and natural scenery that has been decorate with tens of thousands of pumpkins all set under a beautiful night sky in the heart of Halton Region. Enjoy a treat and warm beverage as you stroll through the park and enjoy all the Halloween Displays.
Experience Ontario's award-winning Halloween event, @pumpkinsafterdark , where Jack-O-Lanterns come alive. Enjoy a scenic 2.5 km driving tour featuring thousands of hand carved jack-o-lanterns, pumpkin sculptures and live carving demonstrations, all illuminated after dark.
This family friendly events features a magical pathway of pumpkin sculptures, Halloween characters, sounds and special events and has become a new annual tradition for families. Celebrate all things HALLOWEEN, as you explore this Walk Thru Halloween event!
Pumpkins After Dark has been so successful the last four holiday seasons that the creators decided to create Twinkle After Dark to celebrate Christmas by offering a incredible walk through light display in Country Heritage Park in Milton. Twinkle After Dark formerly known as Country Bright is only one of the many Walk Thru and Drive Thru Light Displays that we have checked out this holiday season.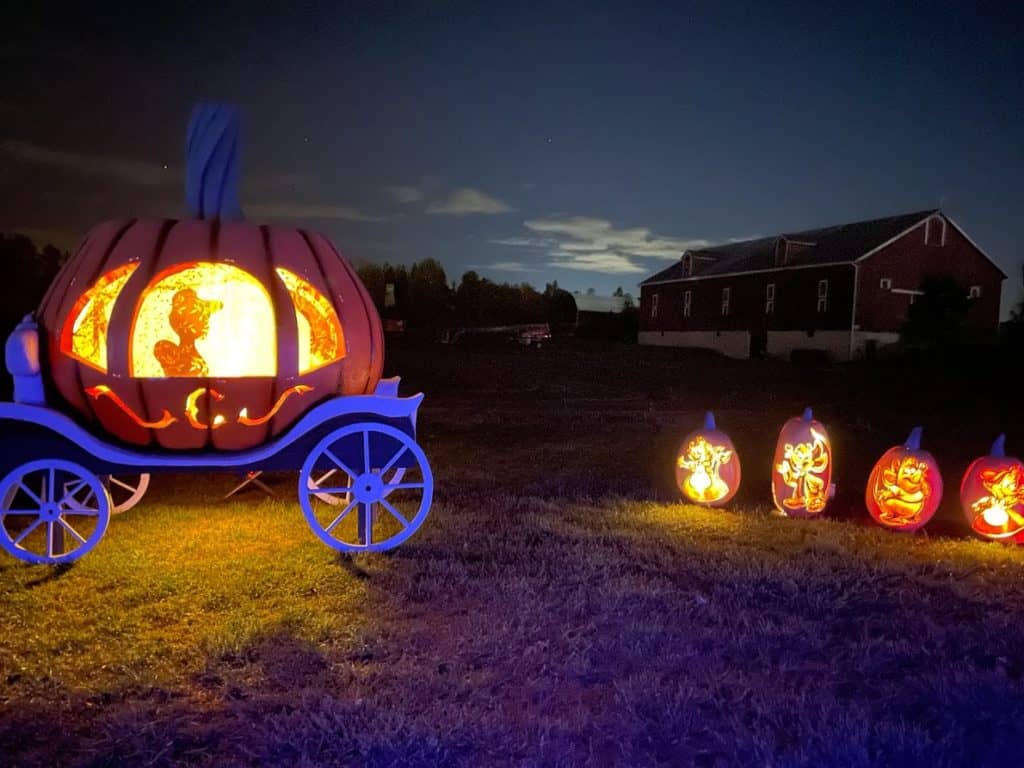 Dates for Pumpkins After Dark:
Pumpkins After Dark will be running at Country Heritage Park from Saturday September 23rd, 2023 to Tuesday October 31st, 2023.
Where is Country Heritage Park Located?
Country Bright is being held at Country Heritage Park in Milton, Ontario – 8560 Tremaine Road, Milton, Ontario. If you GPS Country Heritage Park, use Postal Code L9T 2X3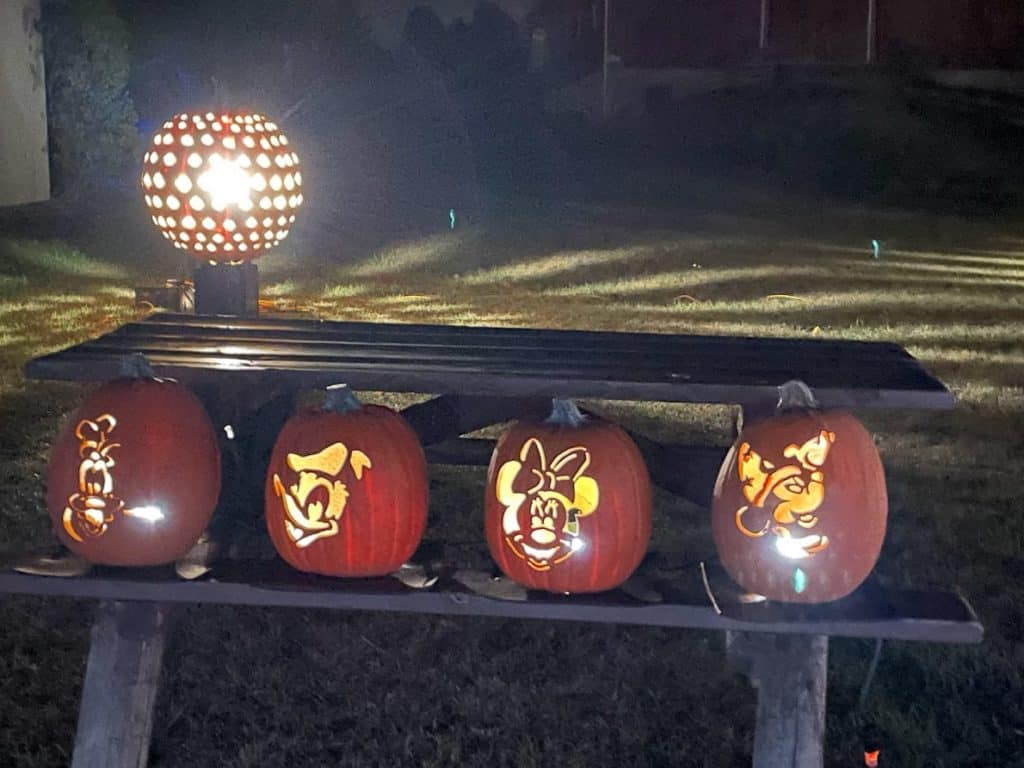 What is new for 2023 at Pumpkins After Dark:
BRAND NEW SHOW FOR 2023!
NEW FOR 2023 – Pet Nights every Wednesday
NEW FOR 2023 – Flex Passes valid any Day /Time – $35
NEW FOR 2023 – Season Pass for $65 to visit multiple times
Live pumpkin carving demonstrations
Fall treats & sweets
Instagram worthy photo ops
Pumpkin After Dark Coupon Code
Use the code EXPLORING to save 15%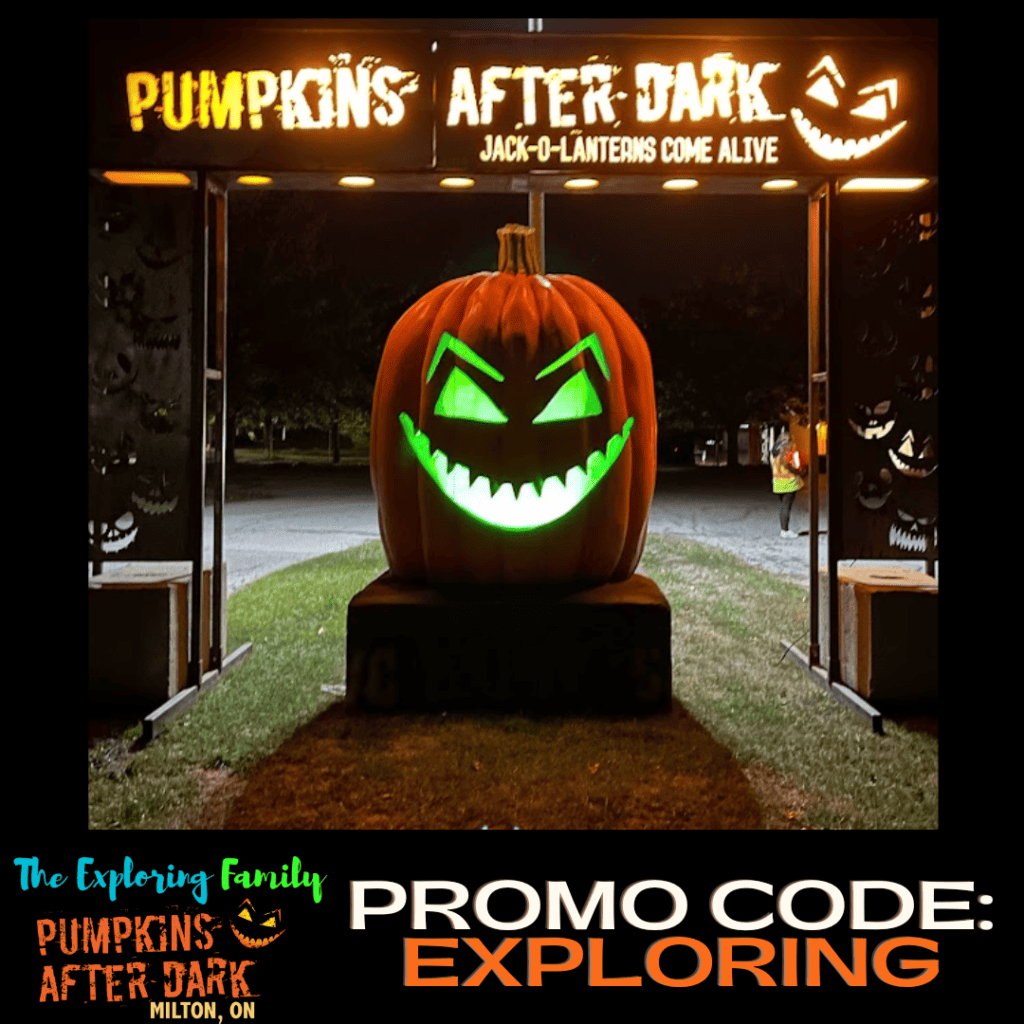 How much are Tickets for Pumpkin After Dark?
Adult (17+) – $22.95 CAD
Family Pack (2 Adults, 2 Youth) $80.80 CAD – This package includes 2 adult + 2 child admissions.Children 3 and under are free, no ticket required.
Youth (4-16) – $19.95 CAD
Children 3 years and Under – FREE
Flex Tickets – $34.95 can be used any date and time without reservation
Season Pass – $64.95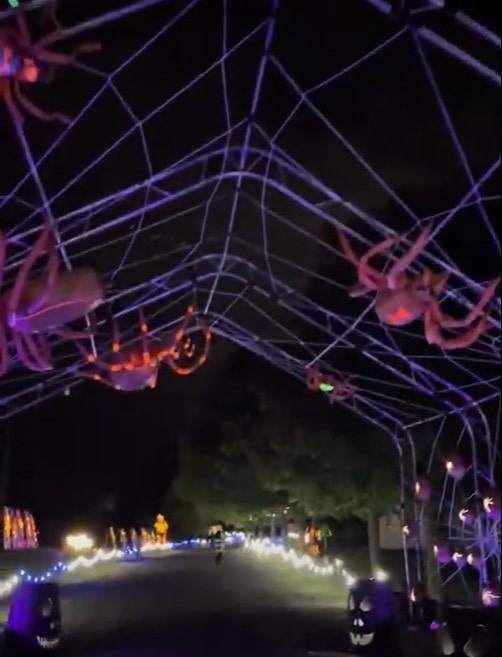 Is it Wheelchair and Stroller Friendly?
There are different degrees of wheelchair/stroller accessibility throughout the event.
The parking lots are asphalt and hard-packed gravel. The walking path is on a hard-packed gravel road which is wheelchair accessible. Please note it is a farm property with some slight inclines, declines, uneven and soft terrain. Where possible, we have made adjustments for accessibility.
Pumpkins After Dark Review
Country Heritage Park has been beautifully decorated with thousands of lights, and pumpkins and has a cool mix of spooky and pop culture as there are lots of pumpkins carved of favourite characters, even the a memory pumpkin for the Queen in 2022. While I have taken my kids to Twinkle After Dark I haven't taken my kids to Pumpkins after Dark yet as they are too little and would be a little scared, my daughter is terrified of the dark at age 5. I would recommend this event for kids aged 7 and up however some younger kids may still enjoy it!
The majority of displays are child friendly which include superheroes and Disney characters. There are a few displays of classic horror monsters and zombies, no blood or gore and nothing jumps out. They do have costumed actors walking the path which may be scary for some children. They do not touch anyone and can easily be waved away.
The park offered lots of amazing spots to take fun Halloween photos, and included a small area of benches to sit and just enjoy the view. There are two spots to buy hot chocolate and some snacks – they are only accepting CREDIT and DEBIT. There are also a few food trucks and vendors located in the park that you can stop and visit (Beaver Tails and Gourmet food truck are planned for 2023). The only washrooms available are porta potties for reference.
Make sure you don't miss any of the best Events, Activities and Places in the Peel Region by joining Peel Parents Resource on Facebook!
Please Note:
We do our best to ensure the information on The Exploring Family is accurate, however information and events are subject to change.
Can you help make this article better?
If you have noticed an error, have additional information or would like to share a comment you can:
E-mail us at info@thexploringfamily.com
Find us on Facebook: The Exploring Family
Find us on Instagram: The.Exploring.Family