The cool weather has begun, the kids are back to school and the leaves have started changing colors… we all know that means that fall is upon us. Now around Brampton you can find many ways and places to celebrate Thanksgiving and Halloween. Come outside and enjoy the fall activities in Brampton that our city has to offer!
Fall Activities in Brampton

Apple Picking in Brampton
Bags: Complimentary plastic and reusable cloth bags will be provided upon arrival. All bags are heavy-duty and will hold approximately 8 kg (20 lbs) of your choice of apples.
Entrance Fee: There is no entrance fee to enter the orchard, however, we do ask that a minimum of $5.00 of apples be picked per person. If the minimum per person is not picked the difference will be charged at checkout.
Pick-Your-Own Price: Fill your bag to the top and it's yours for $29. If you don't quite make it to full then it's $1.70/lb.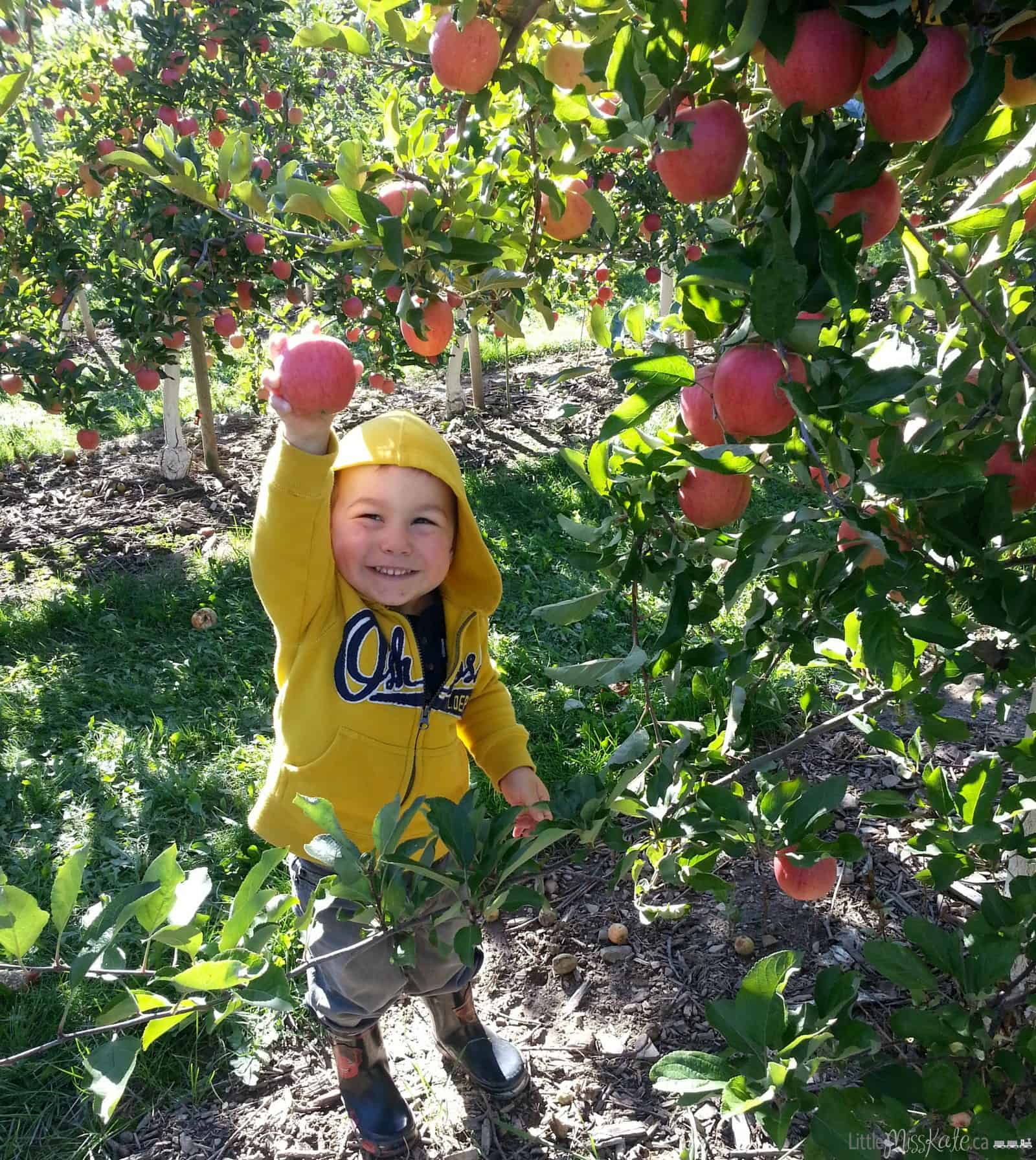 Carl Laidlaw Farms – Open Sept/Oct Weekends 9-5pn
Bags: You may use your own, or purchase from us. There is an entrance fee. 
PAMA – Peel Art Gallery Museum
CORN HUSK DOLLS WORKSHOP
Celebrate fall harvest, create your very own corn husk doll plus learn the traditional teachings behind them. Space is limited and registration is required.
Date: OCTOBER 14, 2018
Time: 2-3:30PM
Location: PAMA (Peel Art gallery, Museum and Archives) 9 Wellington st east, Brampton ON, L6W 1Y1
Cost: Non-members $10/family & Members $8.50/family.
All Ages
SPOOKTACULAR MASK MAKING
Family time adventures happen here. Join us every month for a day full of creativity. Included in the cost of PAMA admission, guardians must accompany children.
Date: OCTOBER 20 – Spooktacular Mask Making, 1 – 4:30 p.m.
Time: 1-4:30pm
Location: PAMA (Peel Art gallery, Museum and Archives) 9 Wellington st east, Brampton ON, L6W 1Y1
Cost: Free with PAMA admission
Ages 6-12 years old
RECREATION CENTRE FRIGHT NIGHTS
Crafts for kids, music, swimming, skating, and more in this haunting experience!
Free admission to a swim and skate (where applicable) with the donation of a non-perishable food item (one per person). Free event! No registration required.
All activities take place from 6 – 9 pm.
Sunday, October 14
Greenbriar Recreation Centre
Bonfire and wagon rides

Face painting

Haunted Skate
Friday, October 19
Century Gardens Recreation Centre
Pumpkin decorating

Haunted Bus

Air brush/face painting

Bonfire and wagon rides
Saturday, October 20
Loafer's Lake Recreation Centre
Pumpkin decorating

Bonfire and wagon rides

Face painting
Friday, October 26
Gore Meadows Community Centre
Haunted wagon ride

Swamp Swim

Zombie Zumba
Professor's Lake Recreation Centre
Geocaching in the dark

Spooky photo booth

Haunted wagon rides
HALLOWEEN SPOOKTACULAR – Downtown Brampton
Join in the downtown Brampton Trick or Treat event and continue your Halloween fun at PAMA with some spooktacular creative activities. Caregivers must accompany children.
Date: Saturday October 27th
Time: 1-4PM
Location:  PAMA (Peel Art gallery, Museum and Archives) 9 Wellington st east, Brampton ON, L6W 1Y1
Cost:  Included with the cost of PAMA admission and members are free
All Ages
HALLOWEEN AT SHOPPERS WORLD
October 27th and October 31st (Brampton)
Don't be spooked, it's just Halloween at Shoppers World Brampton.
FREE HALLOWEEN PHOTOS
Saturday October 27th from 12pm – 4pm
&
Wednesday October 31st from 12pm – 4pm 
*Located in front of Pro Image Studios
Donations accepted from Peel Regional Police for Toys for Tots.
Bring yourselves and your little-one's all dressed up to capture your 2018 Halloween Memory!
TOTS TRICK OR TREAT EVENT!
Round up your little ghosts and goblins for a mall-wide* Trick-or-Treat event.
When: Wednesday, October 31st, 2018
From: 1:00pm – 3:30pm
*look for participating retailers with an orange balloon
HALLOWEEN HIKE
Hike in the forest in the company of wild animals, some scary stories and witches brew. Children will decorate a pumpkin to take home and have a chance to look for some hidden candy on the hike. What better way to celebrate Halloween than to put on a costume and join some friends on a Halloween adventure.
Required Equipment: This program occurs outdoors regardless of the weather. Please wear comfortable outdoor/weather appropriate clothing.
Date: Sun October 28th
Time: 3:00-4:30PM
Location: Professor's Lake Recreation Centre
Cost: $9.77
Register through City of Brampton Parks and Recreation using code 906287
Age: 6+
PUMPKIN PATCH PARENT AND TOT
This special event is filled with all the scary ingredients that make Halloween fun. Dress your child in his or her favourite costume and make ghoulish themed crafts. A light snack will be served.
Active parent/guardian participation and preregistration is required.
Dates:
Sat Oct 27th – Cassie Campbell Community Centre
Time: 10:00am – 12:00pm
Sun Oct 28th – Professors Lake Recreation Centre
Time: 9:15am-11:15am, 12:15pm – 2:15pm
Cost: $10.27
Register through City of Brampton Recreation using codes: 910395, 906265,906272
Ages: 1-6 years old
PUMPKINFEST 2018: Downey's Farm (Sept 21-Oct 31)
For more info click here.
Unlimited Wagon Rides
Pumpkin Picking
Boo Barn
Farm Animals
Live Entertainment
Puppet Shows
Straw Jump
A-MAZE-ING  8  Acre Corn Maze – 3 Corny Challenges Available
Duck Races
Hop It Horses
Trike Track
Jumping Pillows
Pedal Cart Track
Goat Mountain Slide
Halloween Activities in Caledon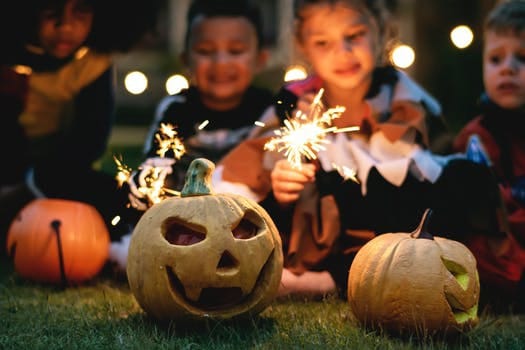 FABULOUS FREAKY FRIDAY NIGHT
Date: October 26th, 2018
Time: 6:30pm
Location: Caledon Centre, 14111 Highway #50 North, Bolton ON L7E 2V2
Calling all Ghosts, Goblins and Monsters!
Come and join us for a Fabulously Freaky Friday Night full of ghostly games, scary surprises, a haunted spectacle and special Hallowe'en treats. Costumes are a must for little goblins and their family as the travel throughout the building in search of some freaky fun! *Children of all ages must be accompanied by an adult. Each participant (2 years+) must be registered.
TICKETS FOR THIS EVENT CAN BE PURCHASED IN ADVANCE FROM YOUR LOCAL RECREATION CENTRE, AS OF OCTOBER 1ST.
Cost: $10.00/person
HALLOWEEN CRAFTY KIDS
Date: October 28th, 2018
Time:1:00PM
Location: Caledon Centre, 14111 Highway 50 North, Bolton ON L7E 2V2
Have fun creating four fun crafts and enjoy a spooky campfire story under the direction of the fairy princess at the Caledon Centre for Recreation & Wellness from 1:00 pm – 2:30 pm.
For children ages 6-10 years.
Cost: $5.00/person
Web site: www.caledon.ca/recreation
Fall Activities in Mississauga
CELEBRATION SQUARE
October 27th 12:00pm – 3:00pm (Mississauga)
Kids Halloween Trick-or-Treat: is extra sweet at Celebration Square. With candy galore and giant games, there's heaps of fun for all the little goblins and ghouls. Bring your appetite and take a turn playing a lifesize game of Hungry Hungry Hippos. Get your game face ready for giant jenga, connect 4, play blocks, a 10ft etch-a-sketch, and videogames on the big screens.
Check out the Rock the Arts Puppets: Superhero Showdown live shows at 12:30 pm & 2 pm.
Take a ride on the Candy Corn Carts, feel the magic in the Unicorn Play Patch or snap a selfie with a 10ft candy loving octopus. And of course, trick-or-treat through Sweet Tooth Central. For more details Celebration Square
Events
HALLOWEEN IN CLARKSON VILLAGE
October 27 @ 10:00 am – 2:00 pm 
In October, join in the Halloween In The Village, since 1976, where visitors are encouraged to dress in costume as they stroll the Village collecting treats from participating businesses. There will also be bouncy castles and slides, pony rides, roaming entertainers, live music and refreshments.
TREATS IN OUR EAST
Date: Saturday October 27th 
Time: 1 p.m. to 4 p.m.
Location: Port Credit Village
Celebrate Halloween with us at our trick-or-treating event! Families are welcomed by Port Credit businesses to trick-or-treat in costume throughout the Port Credit Village, collecting goodies at participating businesses. Look for the Treat Stop Pumpkin in participating businesses.
MASQUERADE ON MAIN
October 27th 11:00am-1pm (Georgetown)
Masquerade on Main: Hundreds of children, accompanied by their parents, enjoy Downtown Georgetown for a trick or treat event from 11 to 1 pm. Children are entertained by street entertainers, while visiting each business to ask for treats! Main Street is closed during this event offering a fun-filled and safe trick or treating environment, all within the historic setting of Downtown Georgetown! Come Mill around Main! For more details Masquerade on Main.
Credit Valley Conservation – Fall Fest
October 6, 7, 13 and 14, 2018
11 a.m. – 5 p.m.
Terra Cotta – 14452 Winston Churchill Blvd, Halton Hills LOP 1NO
$7.96/ Adult; $5.30/ Child (ages 6-14); and $5.30/ Senior (60 and over) (HST extra)
Kids five and under are free.  Members get in FREE!
Enjoy a variety of delicious food from local food trucks sourced by JB Innovative Solutions, creator of the popular Food TruckN' Friday series. Take in live music from Ontario-grown artists or sample craft beer from Black Oak Brewery. Visit our vendors marketplace and shop for hand-crafted items all made with nature in mind. Or take aim and try out Far Shot's axe throwing  and archery.*
Special activities for the kids include bouncy castles, magic shows, giant family games, arts and crafts, and face painting.
Explore the trails by foot or take a wagon ride* through the forest.  This fall is the perfect time to explore the outdoors and get inspired by nature.
This festival has something fun for everyone!  All ages welcome.
Purchase tickets here.
Articles that may be of interest:
Thanksgiving Ideas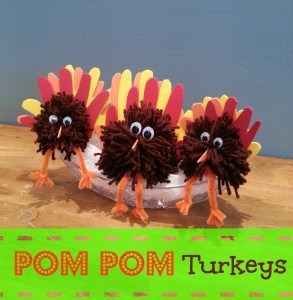 Halloween Costumes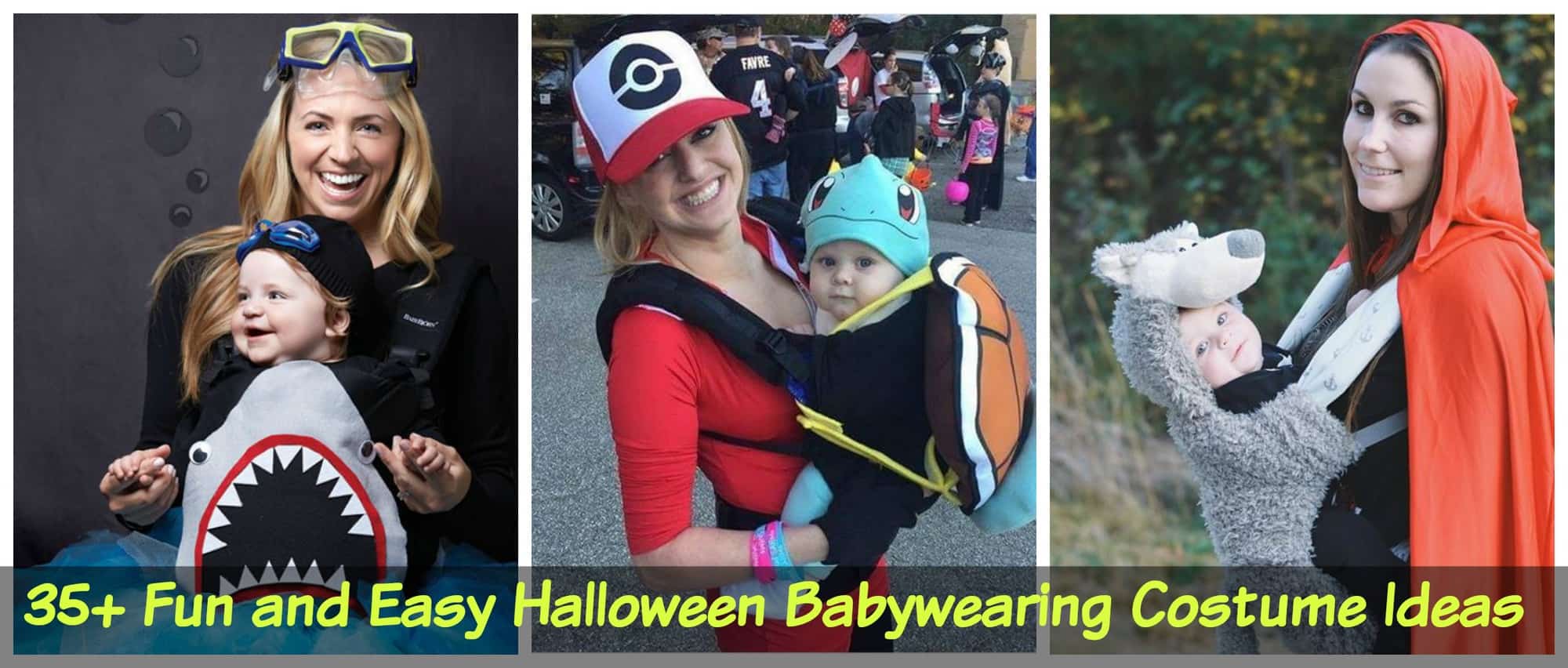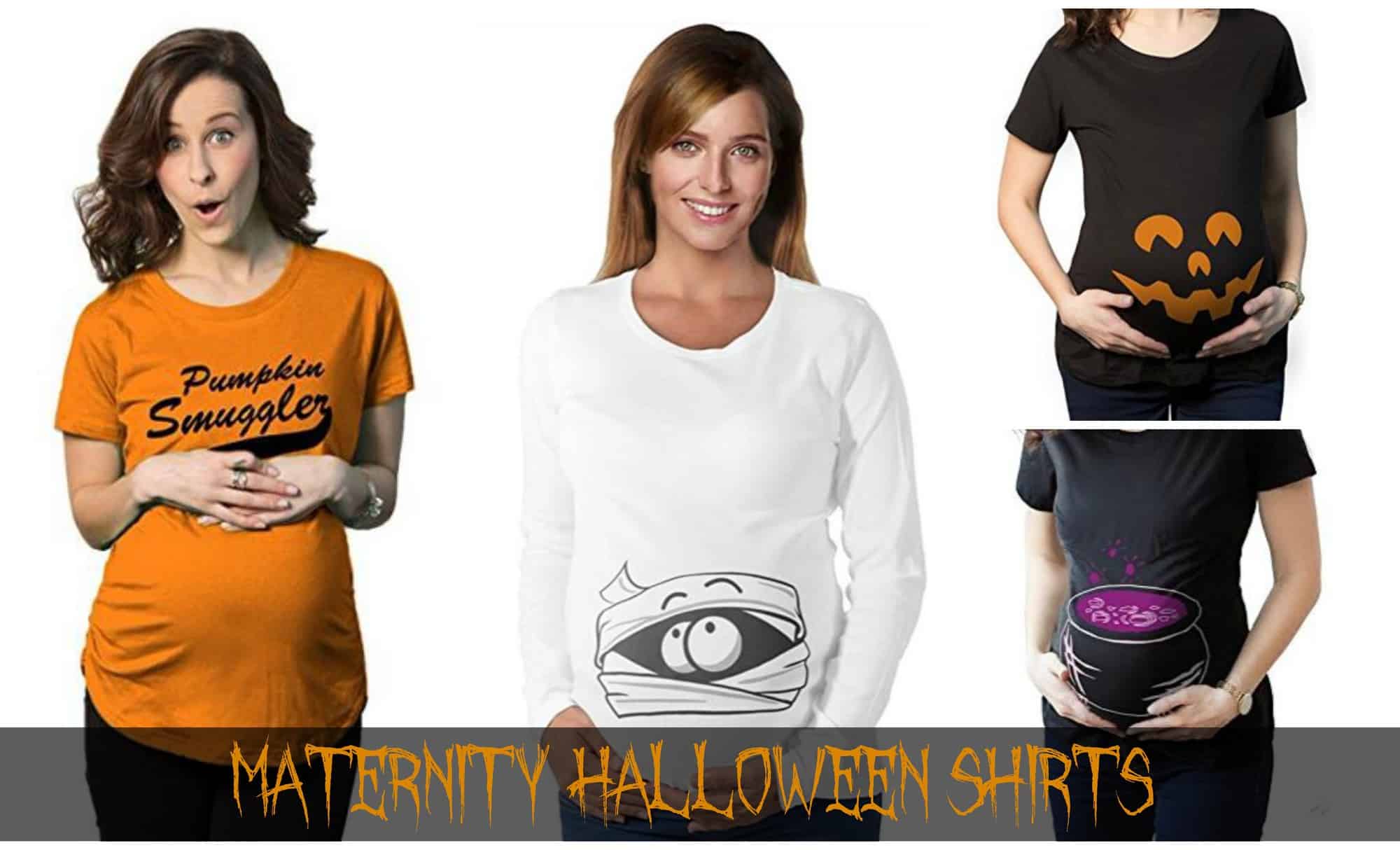 Halloween Recipes/Decorations/Games
Make sure you don't miss any of the best Events, Activities and Places in the Peel Region by joining Peel Parents Resource on Facebook!
Can you help make this article better?
If you have noticed an error, have additional information or would like to share a comment you can:
E-mail us at info@thexploringfamily.com
Find us on Facebook: The Exploring Family
Find us on Instagram: @The.Exploring.Family