Tourtière, also known as old-fashioned pork pie or tourtiere traditional meat pie, is a traditional French-Canadian meat pie enjoyed throughout Canada, especially in Quebec.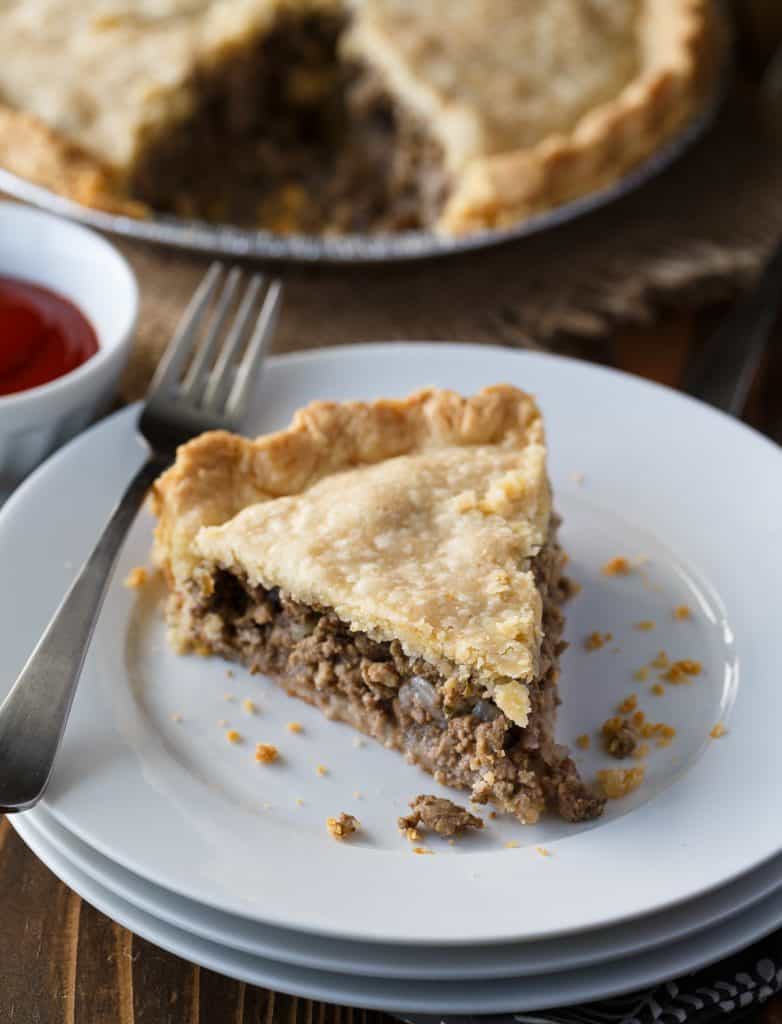 This Canadian Meat Pie is made from a combination of ground meat, onions, savory tourtiere spices, and baked in a traditional pie crust and served as the main dish for a meal.  Today we are going to share the best tourtière recipe out there – my Grandmother's meat pie recipe!
It has been one of our Christmas traditions for as long as I can remember on Christmas eve to have this traditional French Canadian Meat Pie. While other families enjoy this savory meat pie on New Year's Eve or New Years Day. Special occasions with family members are made better with this delicious Tourtiere Meat Pie is also called French Canadian Tourtiere. 
French Canadians know just how good these are for dinner paired with mash potatoes and followed by butter tarts for dessert. If you have never tried this old-fashioned pork pie recipe you are missing out! It is a traditional Quebec dish with a meat filling of ground pork and beef. 
This is not to be confused with Tourtiere lac St. Jean which is also a French meat pie, but is not made with ground meats. The key to this hearty meat pie is the mixture of ground meats seasoned with a collection of warm spices including ground cloves, sage and marjoram. 
The filling is then baked into a flaky pie crust to create a Canadian meat pie worthy of being served on Christmas Eve. And if I do say so myself this recipe beats the tourtiere meat pie recipe Canadian Living has.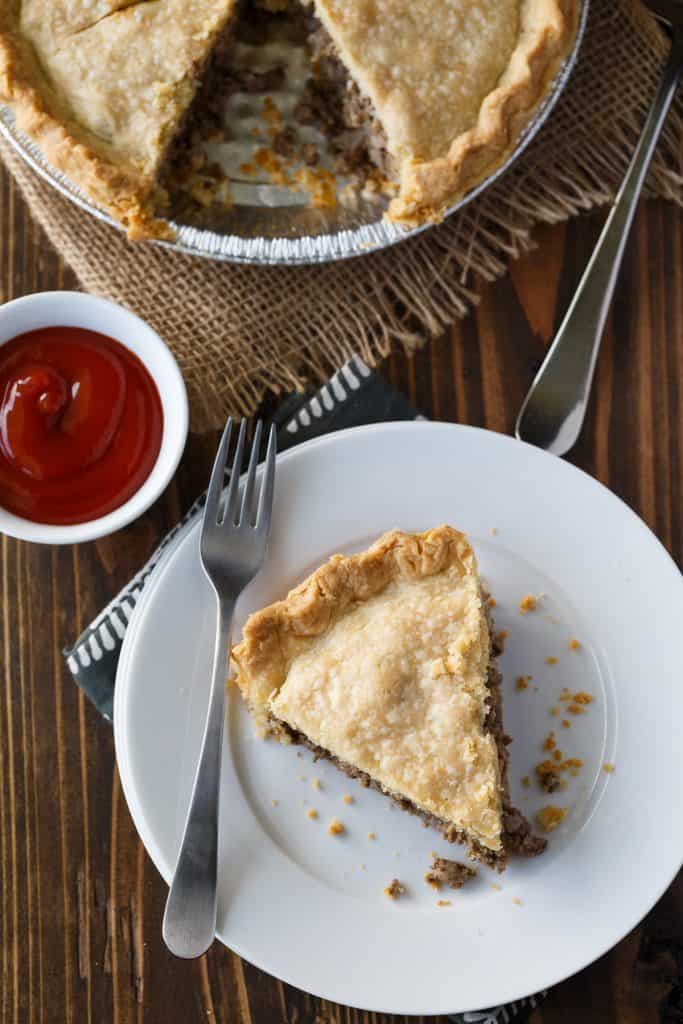 Canadian Meat Pie
This easy-to-follow tourtiere recipe has been used in our family for generations. I learned how to make this pork and beef Tourtiere from my Grandmother. She used to make up a large batch of Tourtieres and freeze them. 
They were always very popular at the church bazaar, and she would have a stash of them to give away if someone was ill or had lost a family member. And of course, we would enjoy this authentic tourtiere Meat Pie every Christmas Eve.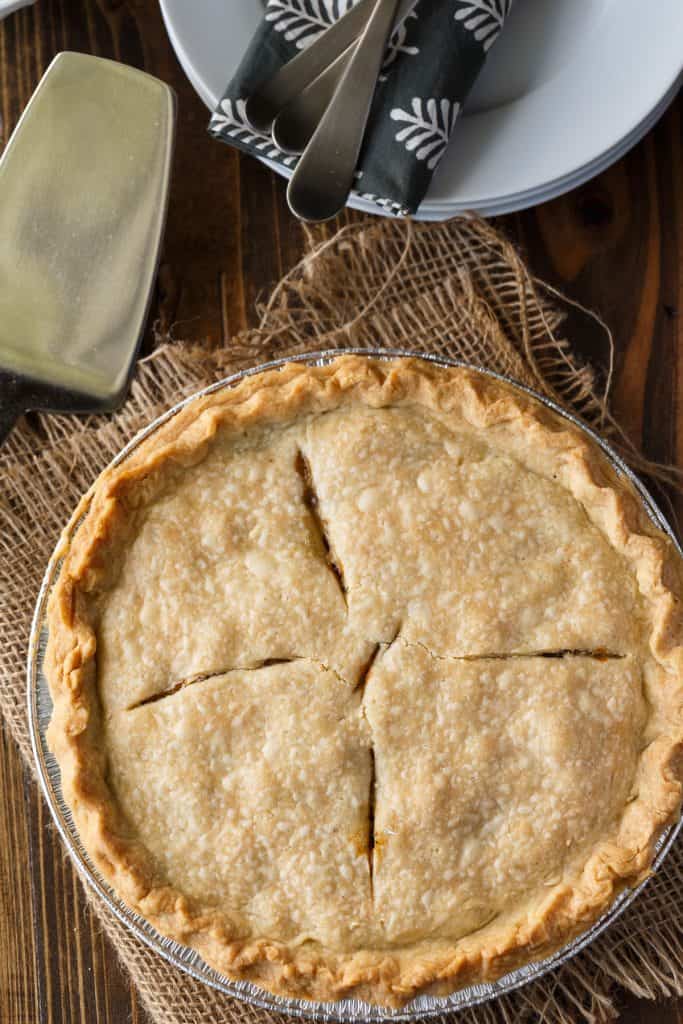 Traditional Christmas Meat Pie
This family tradition continued along perfectly until several years ago. As my Grandmother got older she started to forget things (we didn't know at the time it was early-stage Alzheimer's).  
Cooking and following a recipe became more difficult, I decided that it was time for me to learn how to make the best Tourtiere recipe so that I could help my Grandma in this yearly tradition. 
Grandma and I made Tourtiere meat pie together for a few years following her easy recipe until she was no longer able to take part, then I took over the role of Tourtiere maker for our Christmas eve family dinners. 
How to Make Tourtiere Meat Pie
Plan Ahead
Make sure you have the right tourtiere ingredients and a pie plate to build it in. I have run into a couple of situations where I have not been able to find bread crumbs or ground pork at the first grocery store I stopped into. At Christmas holidays it can be harder to find ground pork because it is more popular. So pick some up ahead of time and freeze it until you are ready to make your meat pies if you need to.
Tourtiere Meat Pie Needs Onions
If you want your onions finely chopped use a food processor! Either a small "bullet" processor or a regular food processor will work. It will save you a lot of time chopping and likely save you a few tears from the onions too.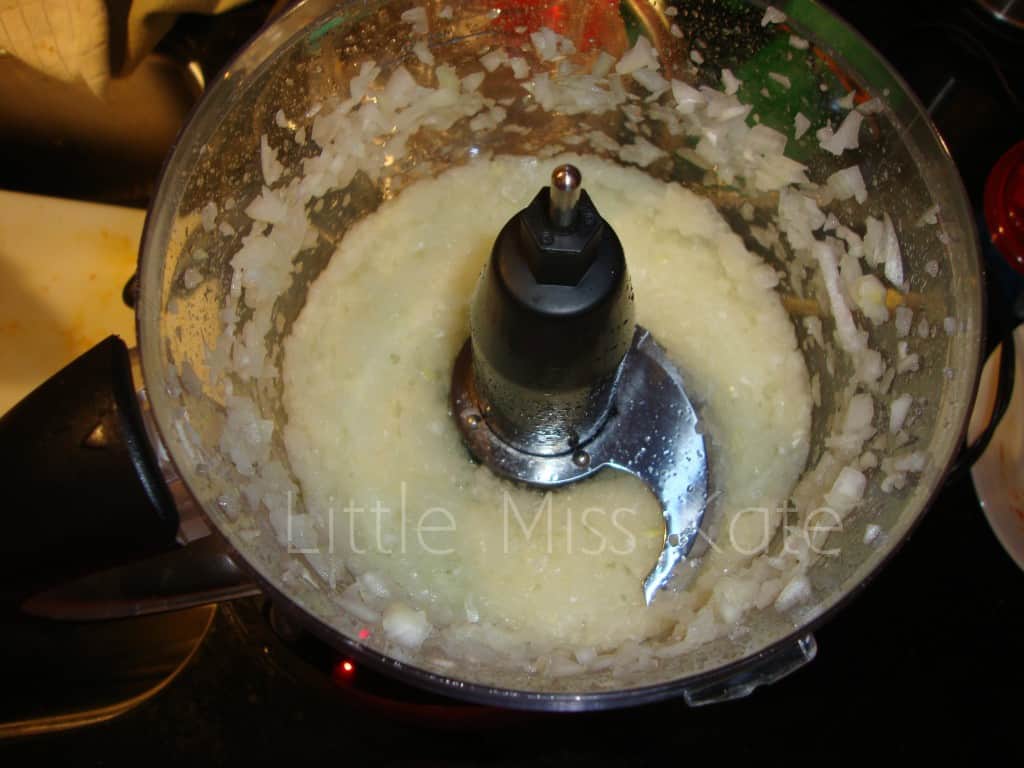 Tourtiere Recipe Pie Crust
Plan out the pie dough you will be using for the crust. After all the Tourtiere Ingredients need somewhere to go. Are you going to make a homemade pie crust from scratch, a pie crust mix or a frozen pre-made pie crust? If you have a favorite pastry recipe you can use that. Some people like a more buttery crust while other prefer a shortcrust pastry. What ever you pick just make sure you have enough for 4 bottoms and a second crust to top the pies as well. Depending on the depth of the pie pan this will recipe will make 3-4 original tourtières.
Tourtière recipe
Canadian Meat Pie – French Canadian Tourtiere Recipe
Ingredients
3

lbs

Lean Ground Beef

1

lbs

Ground Pork

3

Medium Onions

1/2

tsp

Sage

3/4

tsp

Ground Cloves

3/4

tsp

Pepper

1 1/2

tsp

Marjoram

1 1/2

tsp

Salt

1

cup

Hot Water

1-2

cups

of Bread Crumbs

4

Pastry crusts

top and bottom
Instructions
In a large pot or large skillet cook Ground Beef and Ground Pork over medium heat

Once cooked you can drain the excess fat from the meat mixture.

Mix in Onions, Cloves, Pepper, Marjoram, and Salt

Add Hot water (reduce volume if you did not drain meat in step 2)

Add in bread crumbs a little at a time until most of the liquid as been absorbed, for me this is usually around 1 cup of crumbs.


Simmer on low for 15-20 min, then allow meat mixture to cool (Can put in the fridge to speed up the process). The meat mixture should not be runny. If it is too dry add a little water a tbsp at a time.

Divide cooled filling into the 4 pastry crusts bottoms, and cover with top layer of pastry. Trim excess dough from the edges and pinch the edges to seal the crust together. Poke holes to allow for venting.

Use foil to cover edges of of the pie crust to prevent burning

Preheat oven and Bake at 350 for 45 mins or until heated through and crust is golden brown. Remove foil for last 10 minutes of baking to brown edges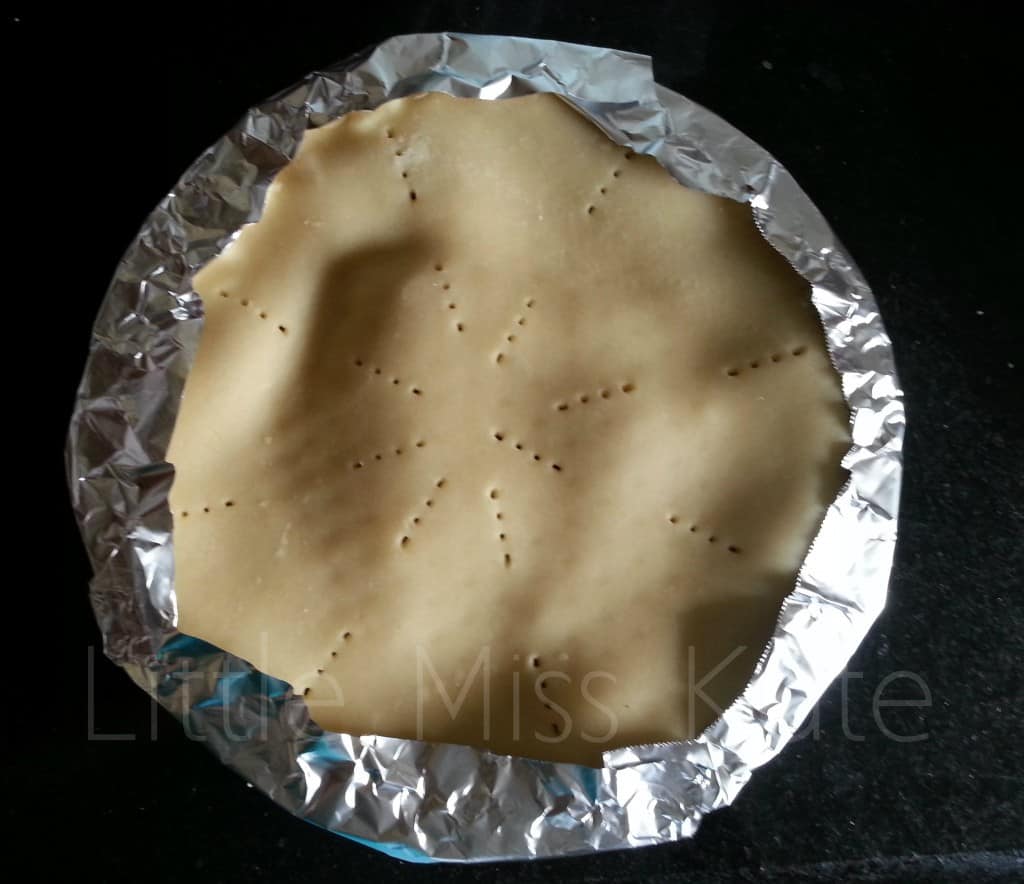 If you prefer medium ground beef feel free to use that as well. My Grandma liked to use some medium ground beef in the recipe, whereas I use lean or extra-lean ground beef depending on what I have on hand. This traditional Quebec Meat Pie is sure to become a great addition at your house too.
Can you Freeze Tourtière – Canadian Meat Pie
YES!!! These Canadian French Meat Pies are the perfect recipe to freeze up beautifully. I make mine in 9 inch foil pie plates.
Once assembled I put them into large Ziploc bags before baking and freeze them. It is a busy time of year and making them ahead of time is a great time saver. They taste just as good when the meat pies have been frozen as if they are baked fresh. 
To cook once frozen thaw in the fridge for 24-48 hours and bake as directed above from thawed. You can bake this tourtiere recipe from frozen as well but keep the top crust covered with foil so the crust does not burn while the pie is cooking, and adjust the cooking time to 1 hour 45 minutes or until heated through.  
Remove the foil for the last 10 minutes to brown the crust. Make up some extra pies and share this recipe for French Canadian meat pie with friends, you will be sure to hear a chorus of thank you's to follow.
What to Serve with Tourtière?
Now that you have your main dish of the best Tourtiere recipe ever all set what will you be serving with it? Here are some of our family favourite side dishes that go great with Tourtiere and are perfect for any meal including Christmas time
Gravy – Make your own or buy canned beef gravy to serve with your tourtiere.  Gravy is a must, I don't eat gravy on any other meat, but it pairs perfectly with meat pie.  But hey if you hate gravy, there is always ketchup.
Potatoes – This is the second must-have when it comes to Tourtiere. Personally,

I think mashed potatoes are your best bet for a side dish with Tourtiere. The creamy texture is a perfect complement to the pork pie and you can use the gravy on the Tourtiere and the mashed potatoes.

Carrots – A staple side dish that everyone loves. Cooked carrots don't have to be boring. Mix it up by trying Maple Glazed Carrots for a twist on a classic veggie.
Brussels Sprouts – Don't forget to include your greens in your Tourtiere dinner. There are so many ways to enjoy Brussels Sprouts – roasted, steamed, grilled. Give these Maple Bacon Brussels Sprouts a try, because bacon makes everything better!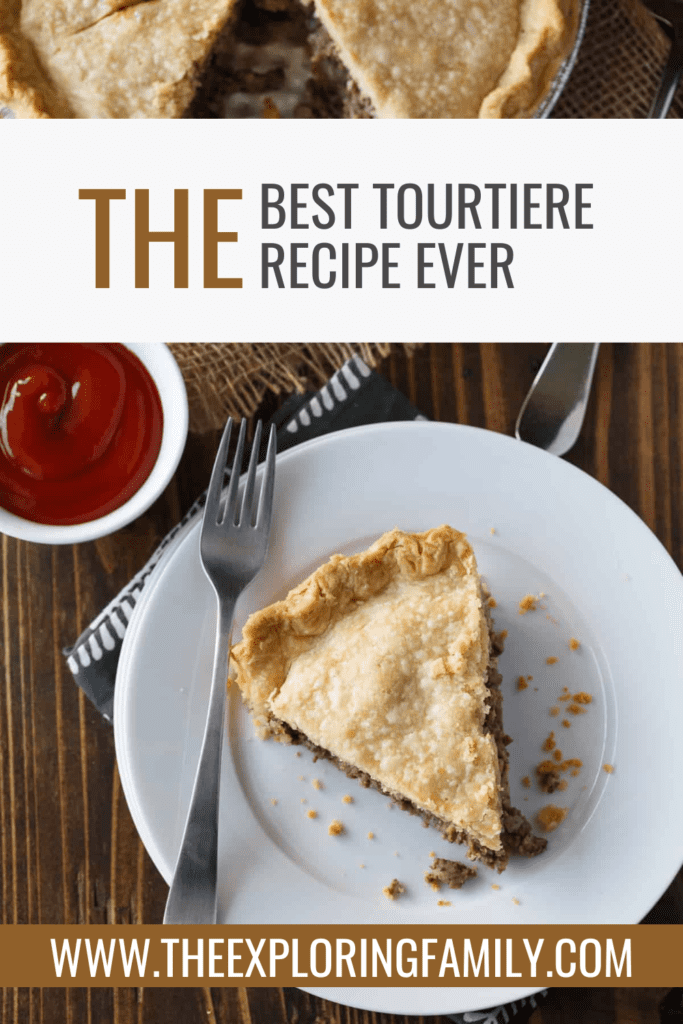 You know when December rolls around I will be making Tourtiere. It is a good idea to make a double batch and freeze the extra pies for busy nights when you are too busy to cook.
This is the best tourtiere recipe out there and has been passed through generations in our family. It is tried and tested, and I am sure you will enjoy it as well!
What are your favourite French Canadian Recipes?  Do you have any other favourite holiday meat pie recipes?
More Classic Recipes