It's time to do some exploring in Toronto. There are several fun things to do in Toronto with kids no matter the season or the reason, so you will not find a shortage of exciting activities. Whether you are looking for Fun Things to do in Toronto this weekend, Great Things to do in Toronto with Kids, or even Free Family Activities in Toronto, you are sure to find something that pleases everyone.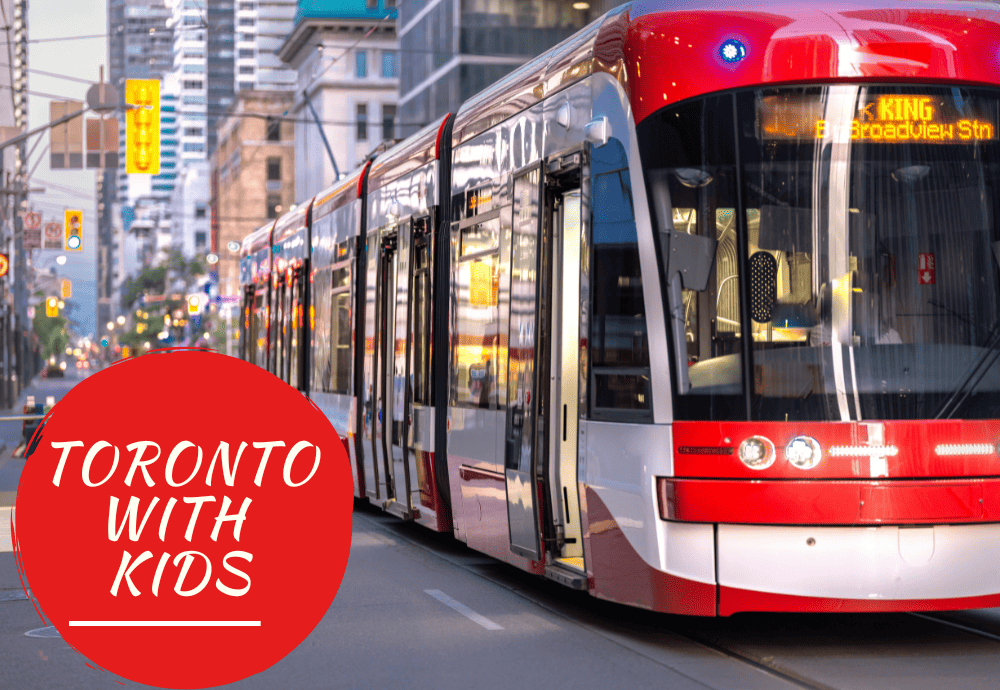 Toronto is a fantastic place to visit with your children. This is because there is so many things to see and do. From tourist attractions to fun museums and everything in between, you aren't going to want to miss exploring Toronto with your family.
You may be interested in our Road Trips in Ontario with Kids, for other guides on Things to do with Kids in Ontario Cities.
Things to do in Toronto with Kids
Click through the links to scroll to different kid-friendly Toronto Activities.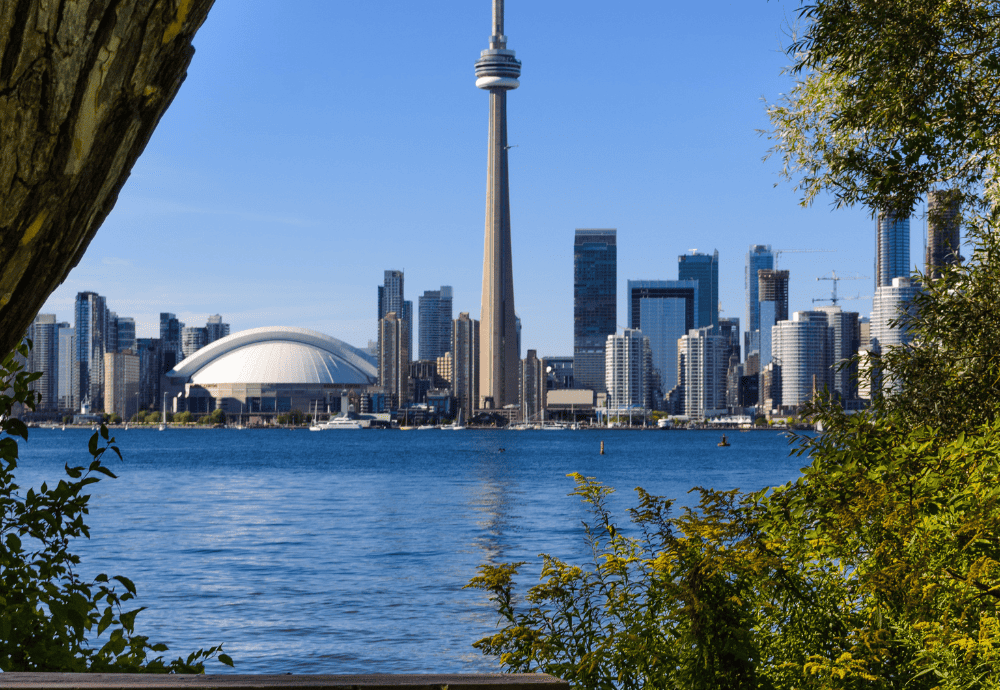 Is Toronto Worth Visiting With Kids?
You may be wondering if a visit to Toronto with kids is worth the trip. The answer is absolutely. There are so many great activities in Toronto for Kids to participate in. In fact, if you are looking for family activities in Toronto, you are sure to find many to choose from. So many in fact, that you will want to visit Toronto with kids over and over again.
If you are looking for a great way to spend a weekend, Visiting Toronto with Kids is a fantastic option. In fact, visiting Toronto with the whole family is a great way to create fantastic memories.
Things to do in Toronto for Families
There are several different Family-friendly activities in Toronto that are perfect for families of all ages and sizes. If you are looking to visit Toronto with kids, you are sure to find some great Toronto attractions to keep the entire family busy.
No matter what Toronto attractions for kids you choose to participate in, you are sure to have an absolute blast.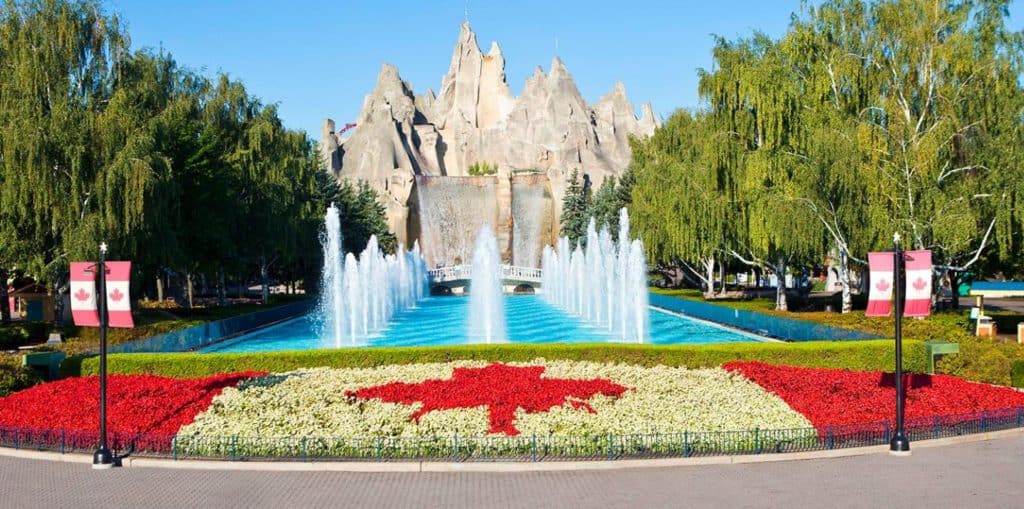 Canada's Wonderland
1 Canada's Wonderland Drive, Vaughan, ON L6A 1S6 – This family fun Ontario theme park is a must visit for all ages. There is truly something for everyone to do at Canada's Wonderland. Located just north of the city, you can experience over 200 different rides and attractions at this fantastic place. Cool off at splashworks, grab a funnel cake and experience the magic Wonderland has to offer.
The best part? Canada's Wonderland has rides and attractions for all ages. Check out the Best Rides for Toddlers at Canada's Wonderland if you are planning on bringing your little ones.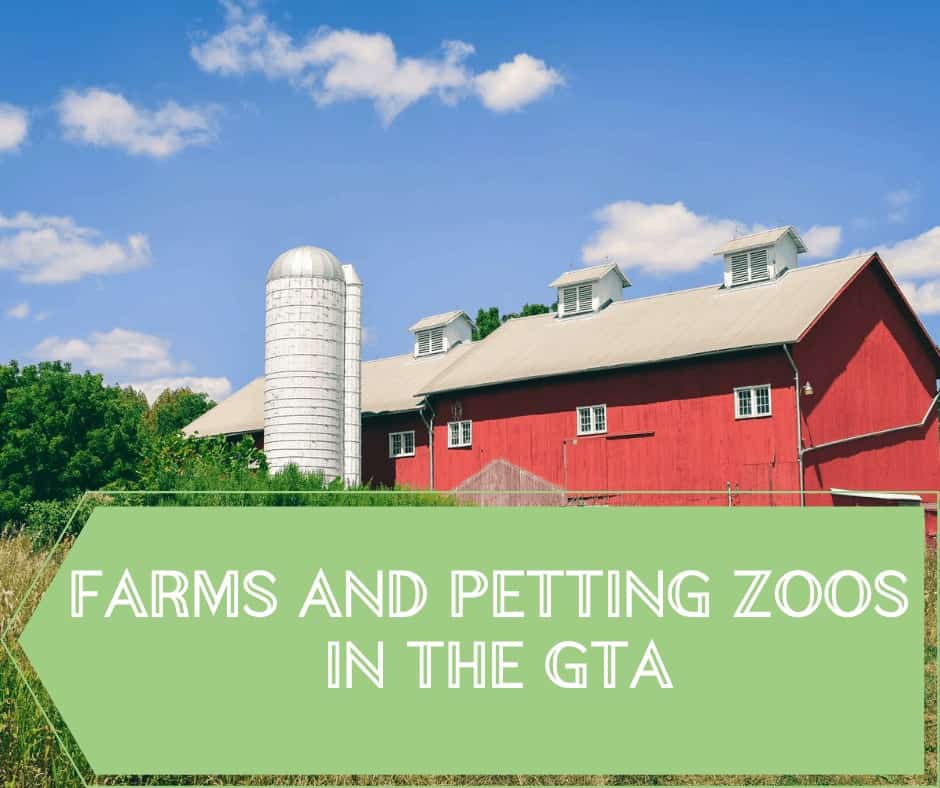 Petting Zoos in Toronto
There are a few petting zoos in the Toronto area to choose from. Visiting a petting zoo with your kids is a great way to have a fun day and learn more about animals, all while getting to give them a nice pet.
High Park Zoo
1873 Bloor St W, Toronto, ON M6R 2Z3 – High Park Zoo offers several different animals to view and even an area where you can pet a few of them. The fenced off grassy area has animals like Capubaras, Bison and more. There are even rabbits and Llamas that the kids can pet.
Far Enough Farm
Centre Island, Toronto, ON M5J 2E9 – Far Enough Farm is a cute farm located on Centre Island in Toronto. Located right next to Centreville Amusement Park, this unique petting farm offers over 40 different species of animals. With the help of staff, your family can even get a chance to pet some of them. The best part? The farmers and farm hands are always available to help you out or answer any questions you may have.
Centreville Amusement Park
9 Queens Quay W, Toronto, ON M5J 2H3 – Centreville is located a short ferry ride away from downtown Toronto and there is a lot to enjoy here. With over 30 different rides and attractions, you are sure to have a great time with your family here. There are also several different food options at the park, so while you are there you may as well indulge a little.
Centreville is considered one of the Best Amusement Parks in Ontario for Kids under 5. So, this is a great place to go with the entire family while in Toronto.
Riverdale Farm
201 Winchester St, Toronto, ON M4X 1B8 – Riverdale Farm is a great place in Toronto to get a taste of farm life right in the heart of the city itself. Admission to the farm is free and it is open all year round 7 days a week. This 7.5 acre property provides the chance to see several different farm animals, participate in activities and view the beautiful vegetable gardens, herb gardens and more.
It is important to note that this is a real working farm and so feeding or touching the animals is not permitted under any circumstances.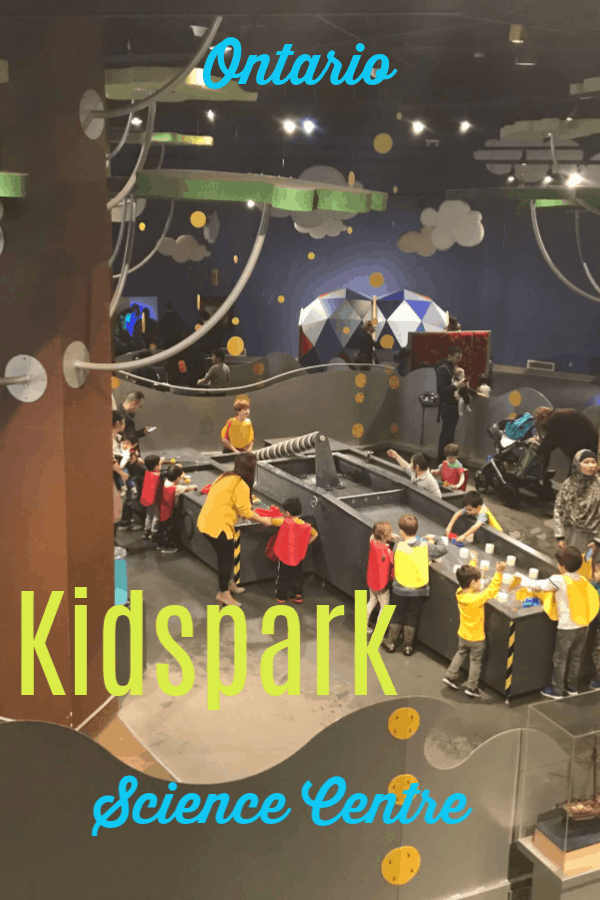 Ontario Science Centre
770 Don Mills Rd., North York, ON M3C 1T3 – The Ontario Science Centre provides a fantastic chance for your children to participate in some hands on fun. This is a great place to figure out how to think like a scientist and engage in demonstrations, interactive exhibits and live shows.
With so much to do here, you are sure to enjoy your trip to the Ontario Science Centre in Toronto.
Check out our Ontario Science Centre Day Trip Guide to learn more.
Ripley's Aquarium
288 Bremner Blvd, Toronto, ON M5V 3L9 – Ripley's Aquarium is a fantastic Aquarium in Toronto. Known as Canada's largest indoor aquarium, you can take your children to see over 20,000 different animals. Check out some of the amazing hands-on experiences that can be had as you touch some of the fabulous creatures.
There is also a play area here that is quite popular for the children. This is one of the best things to do in Toronto with Kids.
CN Tower
290 Bremner Blvd, Toronto, ON M5V 3L9 – The CN Tower is one of Toronto's most iconic landmarks. While you can see it from virtually anywhere in the city, getting up close and personal is an exciting experience. Take a ride on the glass elevator to get some amazing views. Check out the Lookout and the outdoor viewing gallery for some spectacular views of the city. Feeling hungry? Have a fantastic meal at the 360 restaurants.
The Royal Ontario Museum
100 Queens Park, Toronto, ON M5S 2C6 – The ROM is a wonderful place to spend a day in Toronto with Kids. Explore dinosaurs, art, world culture and more. The Royal Ontario Museum offers several different activities for children of all ages and stages in life. In fact, there are even some things for the adults.
Hockey Hall of Fame
30 Yonge St, Toronto, ON M5E 1X8 – The Hockey Hall of Fame is perfect for those who have hockey lovers in their family. Featuring a replica dressing room, interactive exhibits and trophy rooms, you are going to love exploring. Learn all about the history of hockey, or broadcast some famous hockey games yourself. No matter what you choose, a visit to the Hockey Hall of Fame is a must while you are in Toronto.
Bata Shoe Museum
327 Bloor St W, Toronto, ON M5S 1W7 – The Bata Shoe Museum is a fashion lovers dream. The building itself is shaped like a shoe box and contains one of the world's biggest footwear collections. While that is impressive in and of itself, you can also view several different artifacts that are on display. They have shoes ranging from contemporary sneakers all the way to ancient egyptian sandals, making it a fun and educational experience for all.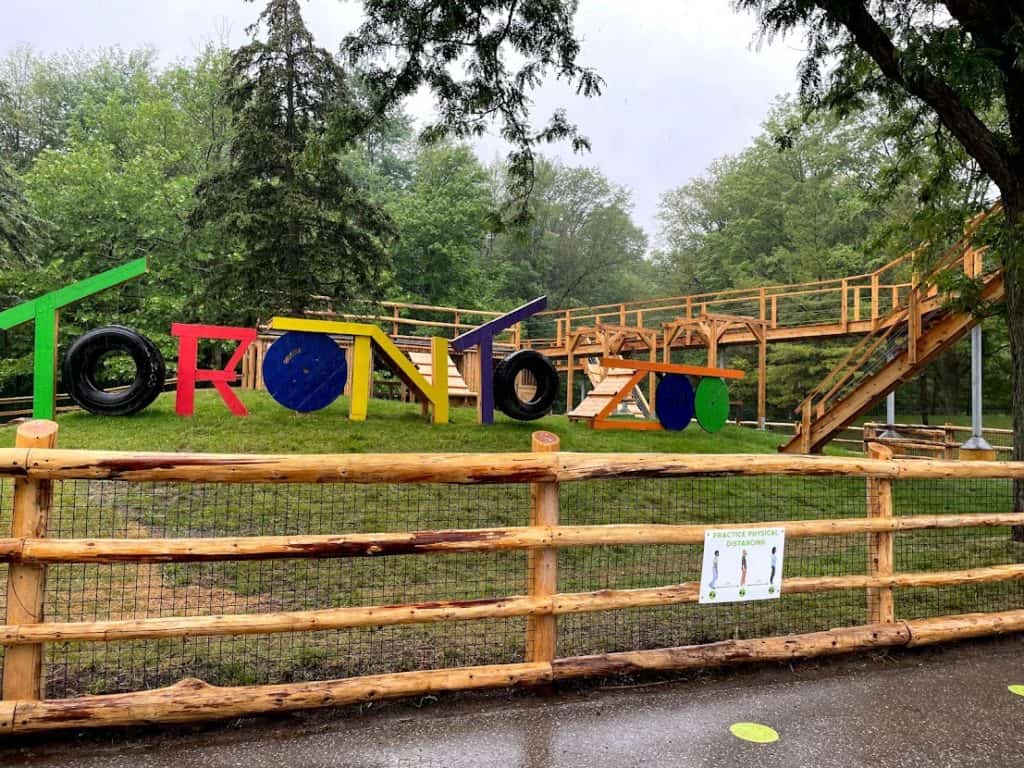 Toronto Zoo
2000 Meadowvale Rd, Toronto, ON M1B 5K7 – The Toronto Zoo is home to over 5000 different animals and is actually considered one of the largest zoos in the entire world. This is a fantastic place to visit with kids as you can experience several different zones, delicious food areas, and great animals and themes. Don't forget to hit the gift shop on your way out, you are going to want a souvenir. Just remember, there is a lot of walking involved when visiting this zoo so you will want to wear comfortable shoes and bring a stroller or wagon for the little ones.
Hotel X
111 Princes' Blvd, Toronto, ON M6K 3C3 – Hotel X is a great place to stay with kids if you are planning on spending some time in Toronto to explore. It is located near several different Toronto Attractions and even features an amazing indoor/outdoor rooftop pool with spectacular views of the city. The suites are perfect for families and there is even a kids play centre and more.
Check out 9 Reasons to Stay at Hotel X Toronto with Kids to learn more.
Legoland
1 Bass Pro Mills Dr, Vaughan, ON L4K 5W4 – Legoland Discover Centre is a fabulous place to spend the day with your little ones. While not located directly in Toronto, it is worth the trip. They have over 3 million different bricks, Lego build zones, Lego themed rides and even a Duplo play area for the younger kids. If your family loves Lego, this is a must visit.
Sporting Events
Home to many different sports teams, Toronto is a great place to take in a game with the family. Toronto is home to the Toronto Maple Leafs, Toronto FC, Raptors, Toronto Blue Jays, Argonauts and Marlies. Scotiabank Area is where the Raptors, Marlies and Maple Leafs play and the Rogers Centre is where the Argo and Blue Jays get their game on. Both of these arenas are located conveniently downtown Toronto. No matter what sport you are a fan of, you can always find an exciting game in Toronto.
Medieval Times
10 Dufferin St, Toronto, ON M6K 3C3 – Medieval Times offers up a spectacular adventure to all who visit. Check out dinner and a tournament and you are sure to have an absolutely amazing time here. Complete with the Noble courts, majestic creatures and fantastic food, you can eat until your hearts content all while watching an exciting show. Go back in time and become part of the excitement at this gorgeous castle. Who will be victorious?
Casa Loma
1 Austin Terrace, Toronto, ON M5R 1X8 – Casa Loma is Toronto's very own castle. Once home to one of Toronto's wealthiest residents, this castle is over 100 years old and is now one of Toronto most popular historic sites. Tour the grounds on a guided tour and explore the hallways, fancy rooms, and more. You can even head underground and explore the tunnels. This is a great place to visit with kids while you are in Toronto.
Art Gallery of Ontario
317 Dundas St W, Toronto, ON M5T 1G4 – The Art Gallery of Ontario has amazing exhibits, and several hands on experiences that make this a great place to visit with your kids. Your children can create their own art using different mediums and techniques as well as participate in different activities. Known as one of the largest art museums in all of North America, the AGO houses more than 120,000 works of art ranging from significant pieces Idigenous and Canadian Artists to cutting edge contemporary art, solo exhibitions and more. If you are interested in art, this is the place to visit in Toronto.
City Events
There are several Toronto Festivals and Events that take place throughout the year at different important areas of the city. Explore the events calendar and find fun things to do at Nathan Philips Square, Younge-Dundas Square, Christie Pits, the Harbourfront and more. There are often several free events, concerts and more that take place, making these places and exciting place to visit while in Toronto.
VR Games Arcades
If you love virtual reality, you are in luck. There are several different places in Toronto that you can visit to get a dose of VR. This is an especially good activity for cold or rainy days while visiting the city. Pack up the kids and head out for a day of Virtual Reality fun in Toronto.
Skyzone Toronto
45 Esandar Dr Unit 1A, Toronto, ON M4G 4C5 – Skyzone Toronto is a great way to expend some energy and enjoy a day of play. There are so many different attractions at Skyzone Toronto. Check out Ultimate Dodgeball, the skyladder, the battlebeam, skyslam and more. The kids can choose to free jump, play in the foam zone and so much more. This is a great place to go in Toronto to blow off some steam, especially on the rainy days.
Black Creek Pioneer Village
1000 Murray Ross Pkwy, Toronto, ON M3J 2P3 – Black Creek Pioneer Village provides the opportunity to immerse yourself in the 1860's. You will discover over 70 rare and heritage breed animals, 40 historic buildings, several beautiful gardens and fantastic programs for kids of all ages. The costumed educators will provide tours, demonstrations and more involving common trades, crafts and more from 1860's Ontario. This is a great way to learn some history and enjoy a day of education, experience and fun.
Arcades
If your family is a fan of games, there are several different arcades in Toronto that you can choose from. Enjoy a day out playing some fantastic games from old school pacman to new games on spectacular consoles. No matter what you choose, your kids are sure to have a blast.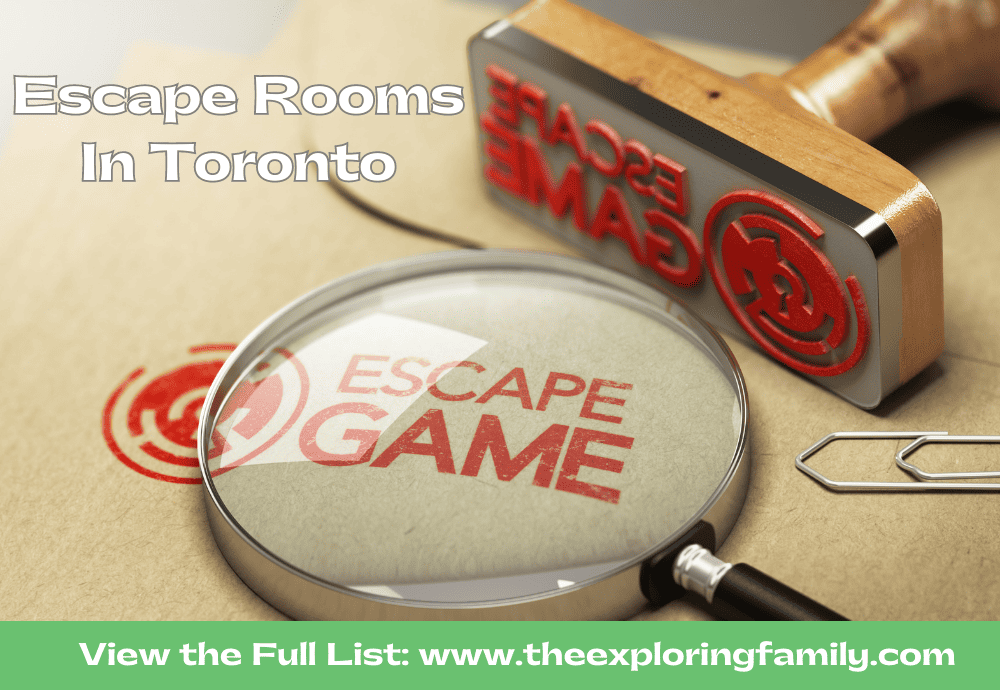 Escape Rooms
Escape rooms can be an exciting experience for the entire family. Challenge yourselves to solve complicated puzzles within a time limit to free yourself from the room. This is a fantastic team-building activity for families and a great way to spend a day with kids in Toronto.
High Park
1873 Bloor St W, Toronto, ON M6R 2Z3 – High Park is a great place to spend a day in Toronto with kids. Pack a picnic lunch and enjoy a delicious meal in one of the picnic areas, visit the small free zoo or take a hike on their hiking trails. No matter what you choose, High Park is a must visit while in Toronto.
Theatre Shows
There are several locations in Toronto where you can see live performances and theatre shows. You can find many different musicals, plays, dance and more. Toronto is a great place to take in some arts and culture with your family. Whether you check out the Ed Mirvish Center, The Princess of Whales Theatre or any of the other many theatres in Toronto, you are sure to have a fantastic time.
Outdoor Pools and Splash Pads
Visiting Toronto in the Summer months? Check out the wide variety of outdoor pools and splash pads to get the chance to cool down with your family. There are many places to choose from, some are attached to parks with playgrounds and others are dedicated swimming areas. No matter what, you are sure to make a splash in Toronto. Visit Toronto and enjoy the outdoor pools, wading pools and splash pads this summer.
Toronto is the perfect place to visit with younger children, older children and more. Whether you are looking for free things to do, hands-on exhibits, roller coasters or anything in between, you are sure to find that Toronto is one of the best places to enjoy a family vacation.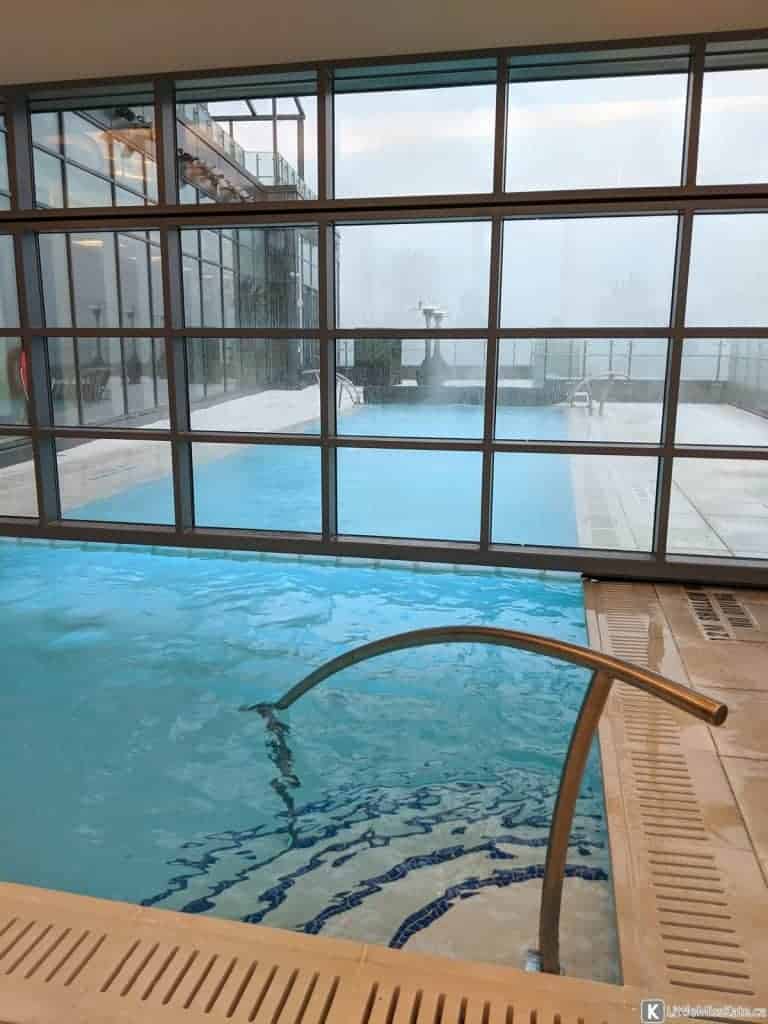 Best Hotels in Toronto for Kids
When it comes to finding the best hotels for kids in Toronto, there are several options that offer family-friendly amenities and activities. Here are some of the top choices:
Chelsea Hotel, Toronto: This hotel is the largest in Canada and has a dedicated Family Fun Zone with a pool, waterslide, and supervised activities for kids. They also offer a family-friendly restaurant and spacious rooms with options for larger families.

The Westin Harbour Castle: This hotel provides a "Westin Kids Club" program, offering amenities such as kids' check-in, a welcome gift, and access to a small play area. They have an indoor pool and are located near attractions like the Ripley's Aquarium.

Fairmont Royal York: This historic hotel offers a kid friendly amenities such as a kid-friendly menu, and access to a pool. They also provide babysitting services and are close to attractions like the CN Tower as they are connected to the PATH network.

Hotel X: The hotel is home to a massive sports and entertainment complex that includes a 90,000 square-foot athletic center. Families can enjoy various activities such as tennis, squash, yoga, and even indoor golf. Families can enjoy a state-of-the-art cinema where families can enjoy the latest movies in a VIP setting. Kids will love the rooftop pool that offers stunning views of Lake Ontario and the city skyline. Checkout our Review of Hotel X.

DoubleTree by Hilton Toronto Downtown: This hotel offers spacious rooms and suites suitable for families, with amenities like an indoor pool. They are located near attractions such as the Royal Ontario Museum.
Remember to check with each hotel for specific details on their family-friendly amenities and any restrictions or requirements. It's always a good idea to book in advance and communicate your needs to ensure a comfortable stay for your family.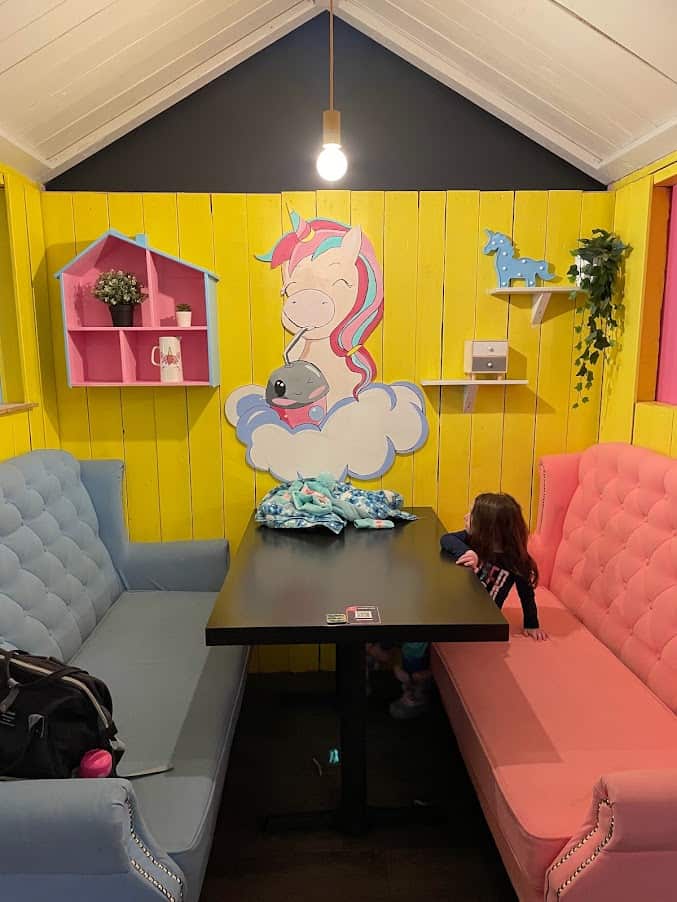 Awesome Restaurants in Toronto to Checkout with Kids
Unicorn Café – 2036 Danforth Ave – This cute little café is a favorite for many kids as the restaurant is decorated in a unicorn theme and the food is just magical including a unicorn grilled cheese, fancy milkshakes and desserts. It has lots of great spots for photos!
Old Spaghetti Factory – 54 The Esplanade The Old Spaghetti Factory offers a dedicated kids' menu with options like spaghetti with meat sauce, macaroni and cheese, and chicken nuggets. Each kids' meal typically comes with a side dish, drink, and a scoop of ice cream for dessert. The restaurant has unique décor for kids to explore including an antique street car.
Barque Smokehouse – 299 Roncesvalles Ave – The kids menu is just as good as the adults menu and features amazing BBQ foods such as BBQ pork, brisket, baby back ribs or grilled cheese.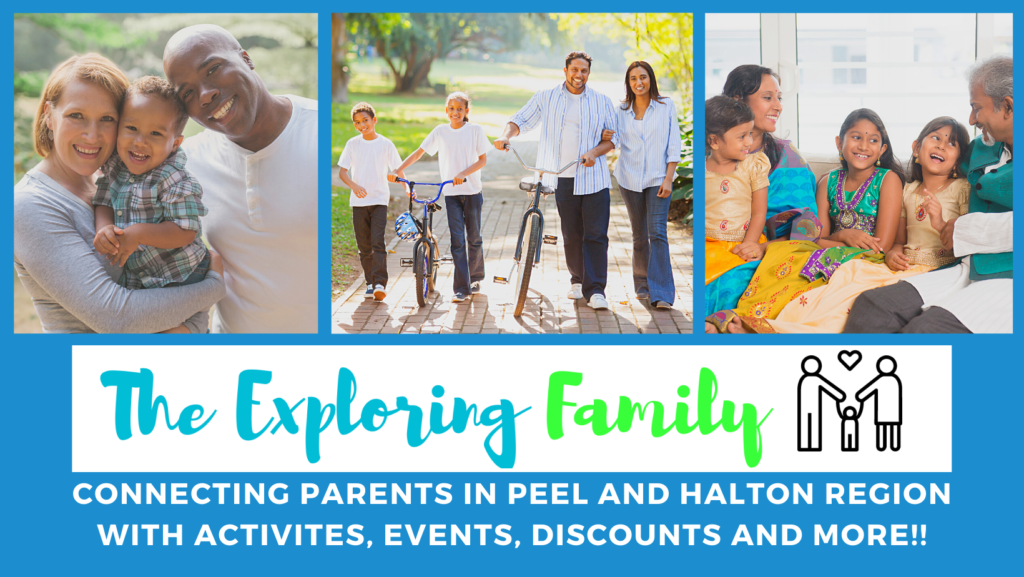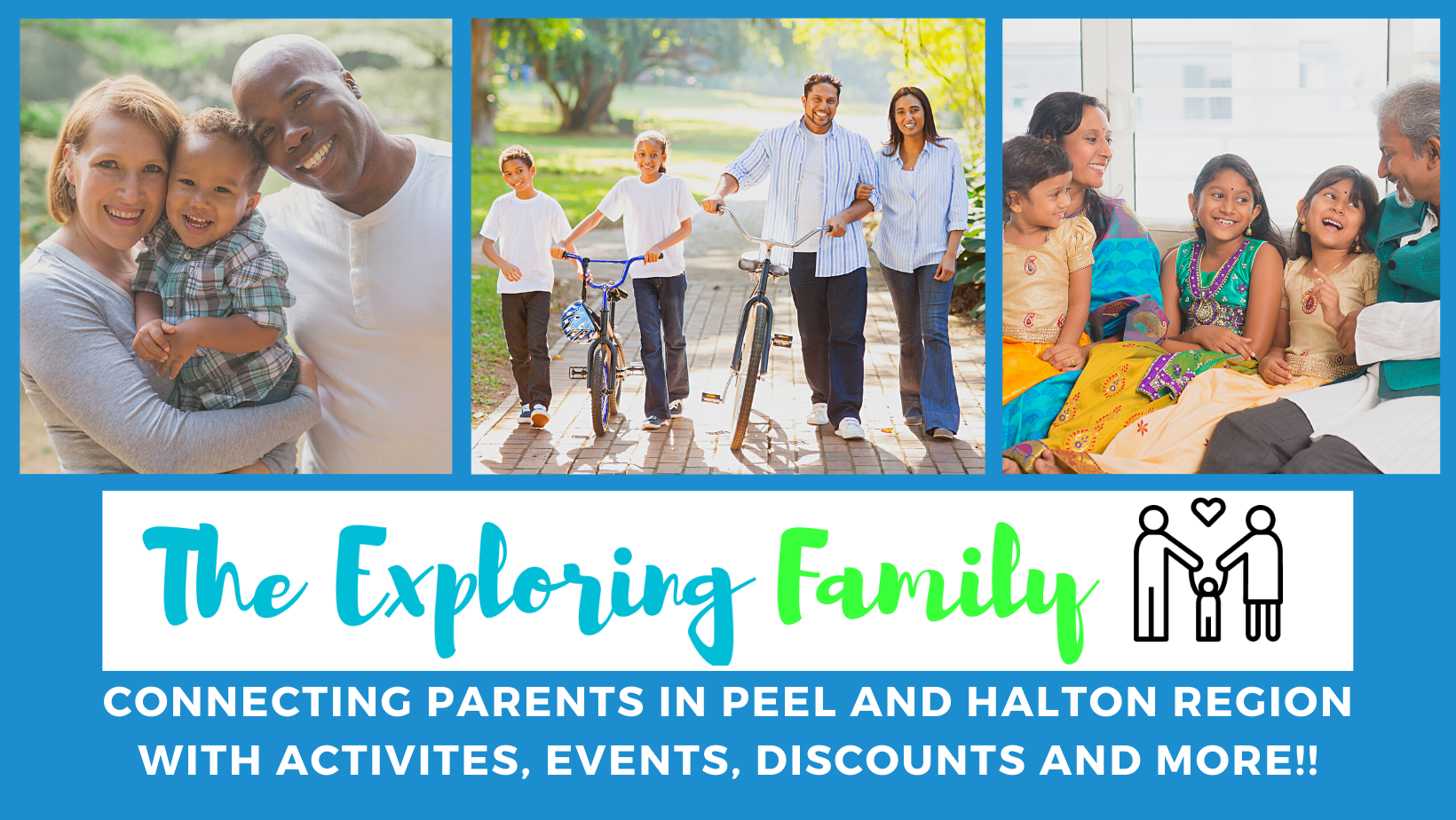 Can you help make this article better?
If you have noticed an error, have additional information or would like to share a comment you can:
E-mail us at info@thexploringfamily.com
Find us on Facebook: The Exploring Family
Find us on Instagram: @The.Exploring.Family