If you have a teenager with a birthday coming up, it's time to get started with some party plans. Teens can be quite the tough crowd to please, especially when it comes to parties. Fear not, we have some great Birthday Party Ideas for Teens that are sure to crank up that fun-o-meter.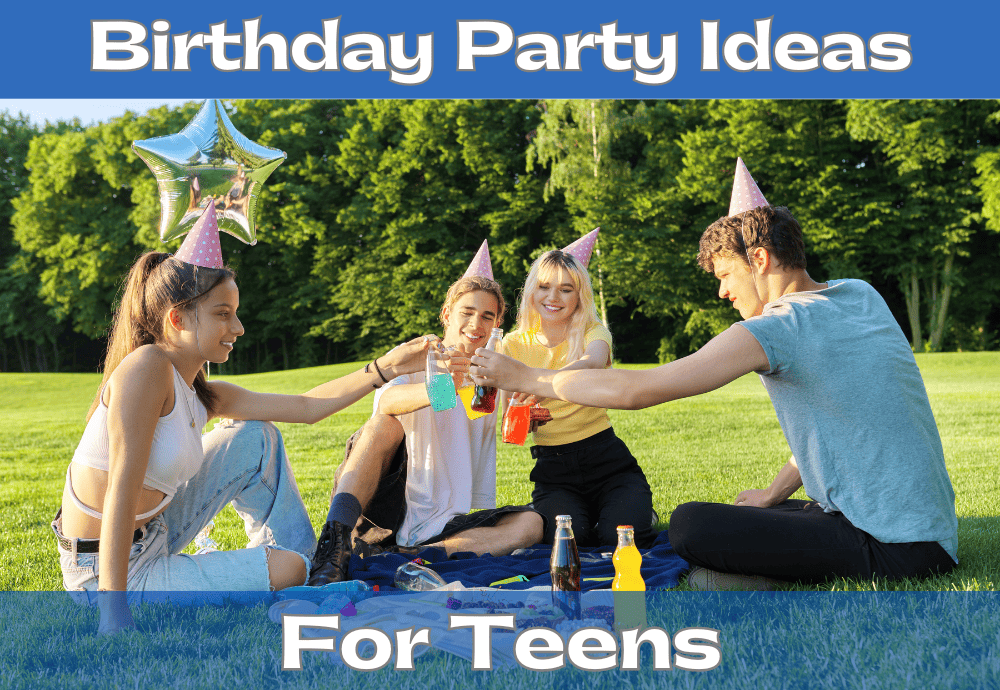 Whether you are looking for epic-themed party ideas or adventure-packed outings, there is something here for everyone. There are several fun things to do for teenage birthdays that will ensure that they have a great time.
Teen Birthday Party Ideas
Scroll through the list to find some great birthday party activities teenagers will enjoy.
Party Ideas for Teenagers
There are several creative ideas that will help you to plan a memorable birthday party for your teen. Whether you are looking for party ideas in the great outdoors, or want to plan something in your living room with their closest friends, there are many great ideas to make sure the guest of honor is happy.
Nerf Party
A Nerf-themed party the perfect fusion of excitement, action, and camaraderie that teens are sure to love. Who doesn't love foam darts whizzing through the air, laughter echoing across the backyard, and a bunch of friends caught up in an epic Nerf battle?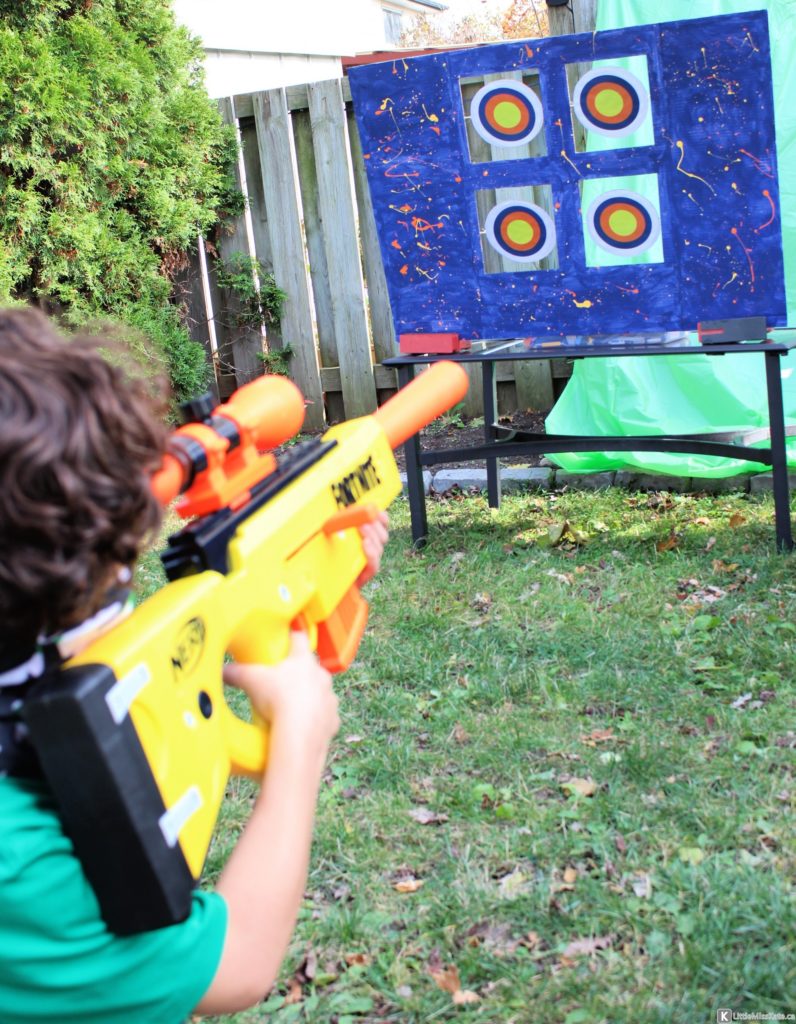 Just make sure that you don't forget the games games! Plan at least 5 fun Nerf Wars games with Nerf guns for a Nerf Wars party to remember.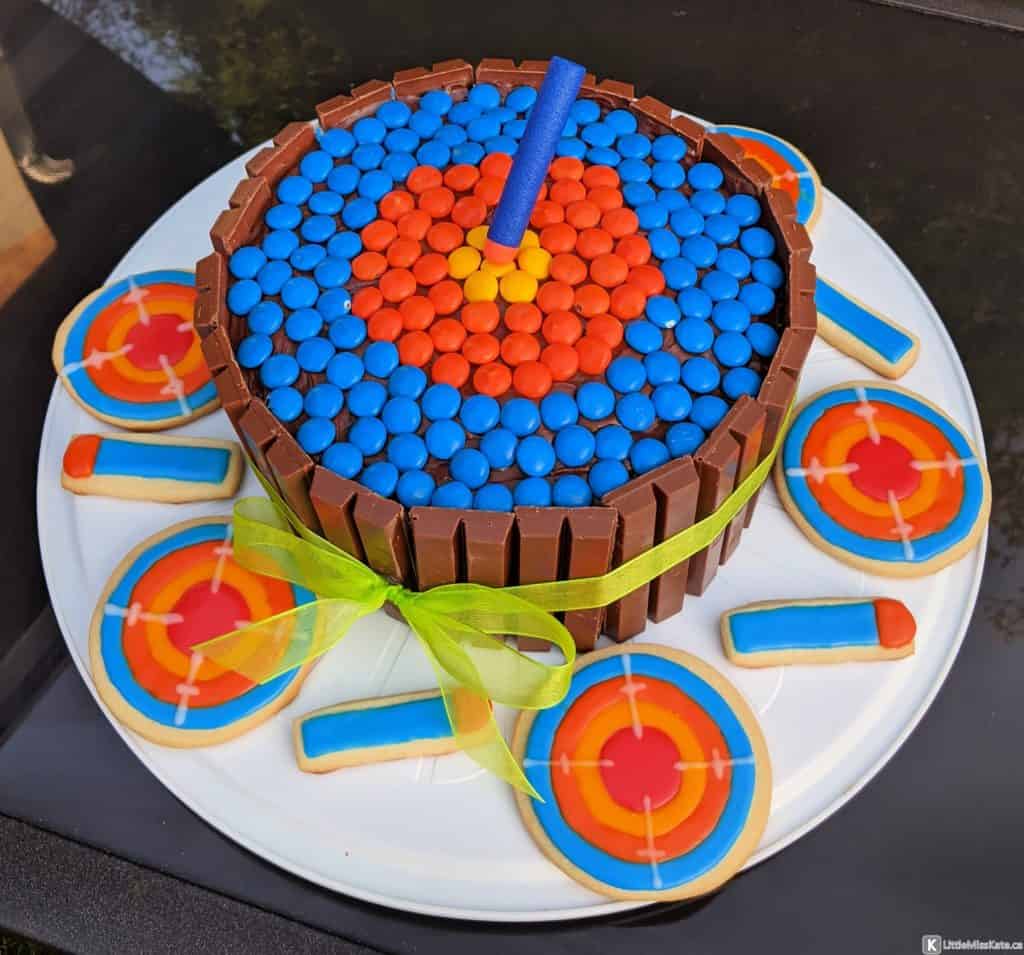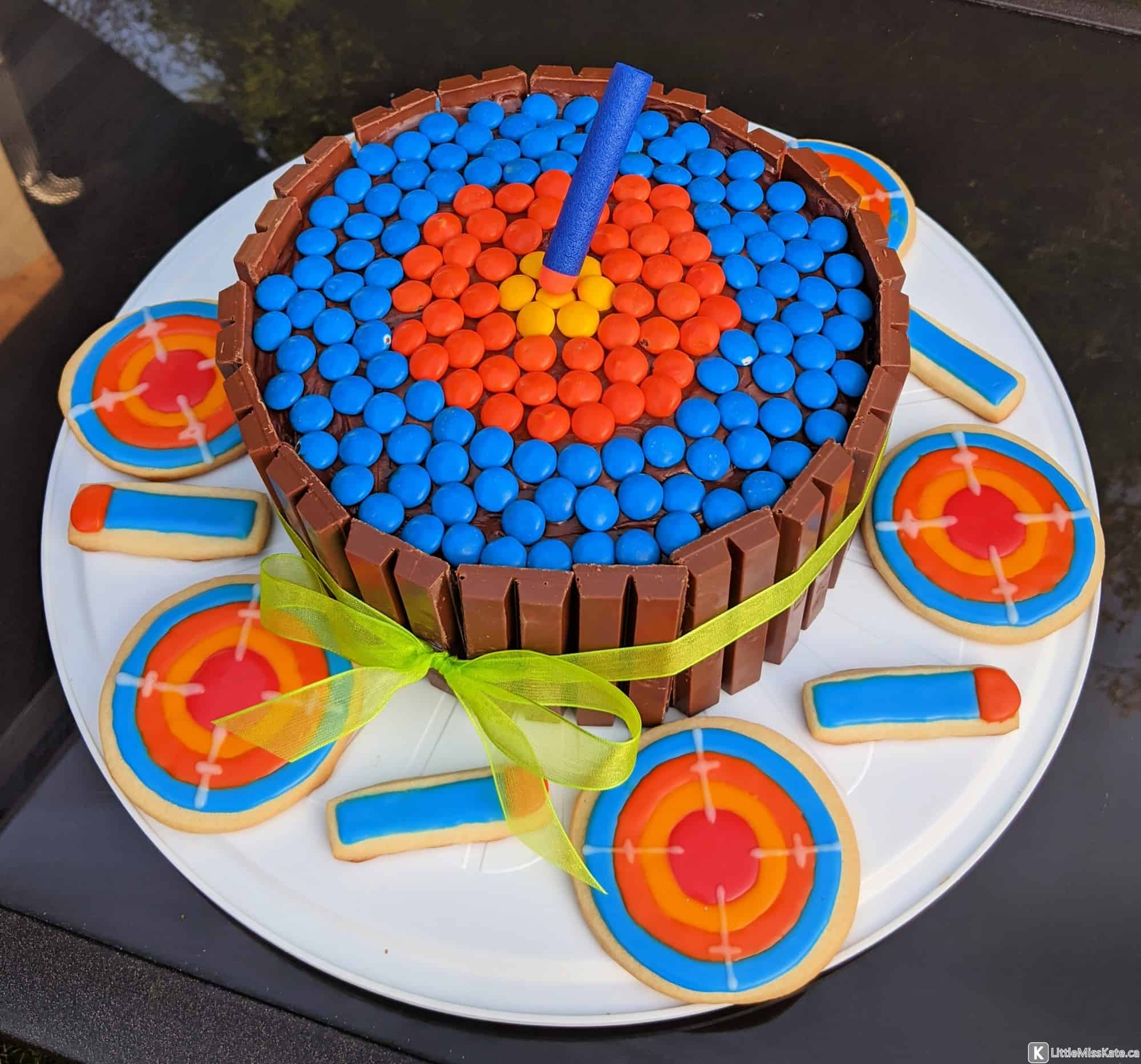 if you really want to take the party to the next level, consider adding a creative touch with an Easy Nerf Gun Cake. It's a delicious way to top off the action-packed day, leaving your teen and their friends with unforgettable memories and a taste of adventure.
Trampoline Park
Teenagers are sure to love a trampoline park party. Trampoline parks offer an ideal mix of excitement and social interaction. With wall-to-wall trampolines, gravity-defying flips, and thrilling dodgeball games, it's an adrenaline-packed party.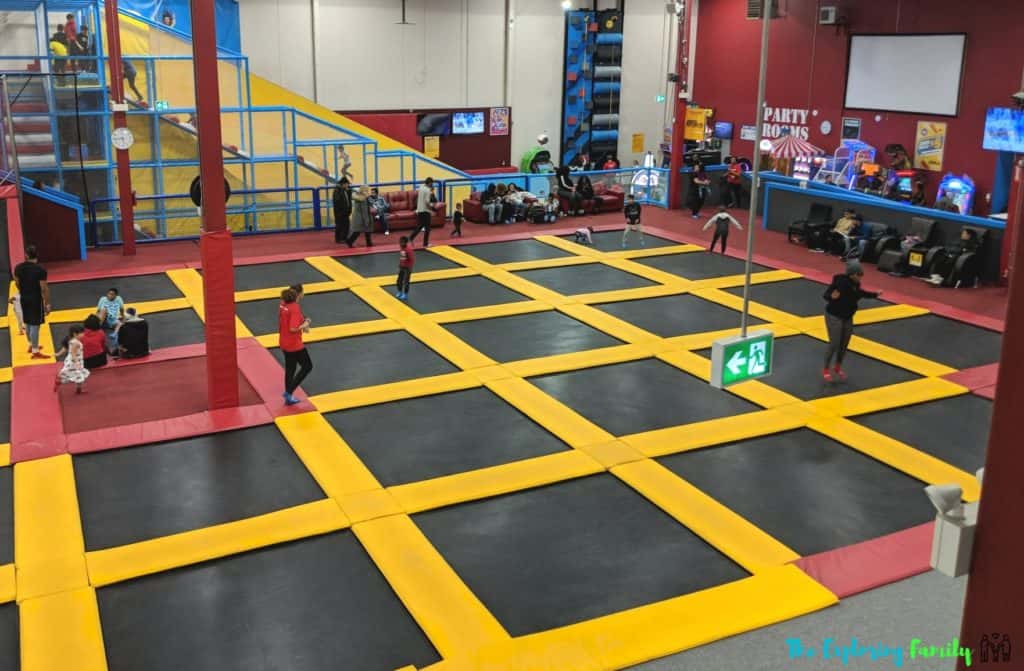 The best part? You don't have to clean up after. This is a great way to throw a teen's birthday party without the fuss of decorating or cleaning up.
Check out the Ultimate Guide to Aerosports in Brampton and Oakville to find a trampoline park near you. They make for a great party venue.
Treetop Trekking
Treetop trekking is a fantastic choice for a teenage birthday celebration. It combines adventure and togetherness, making it a fantastic way for your teen to celebrate their big day.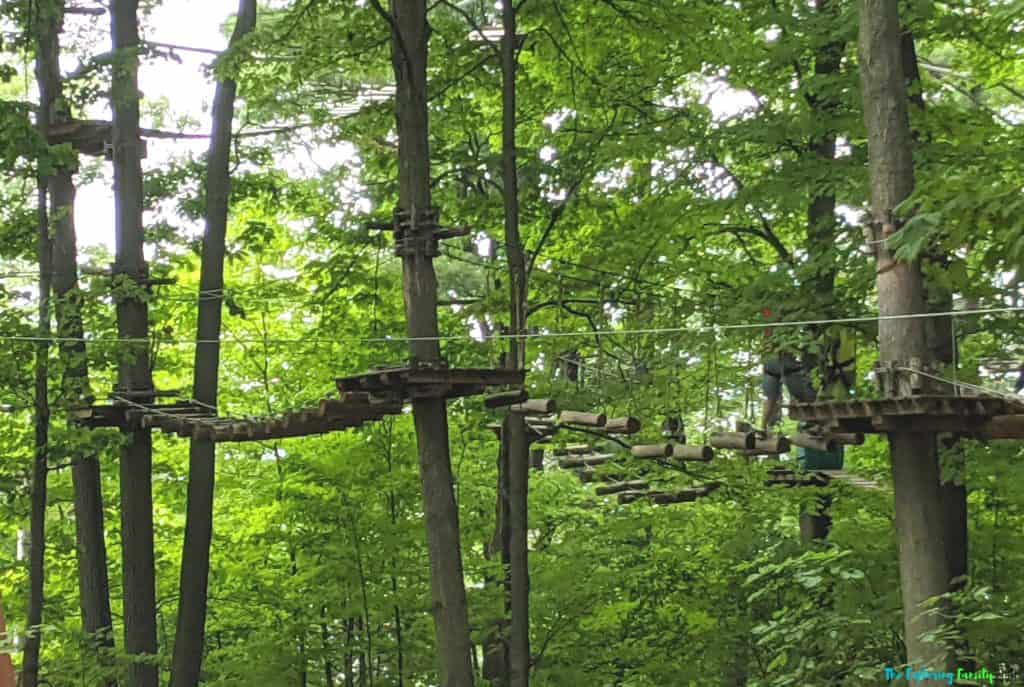 Treetop Trekking will have your teen and their friends navigating challenging rope courses, swinging between trees, and conquering exhilarating zip lines. It's an adrenaline rush that promotes teamwork, courage, and a bit of friendly competition.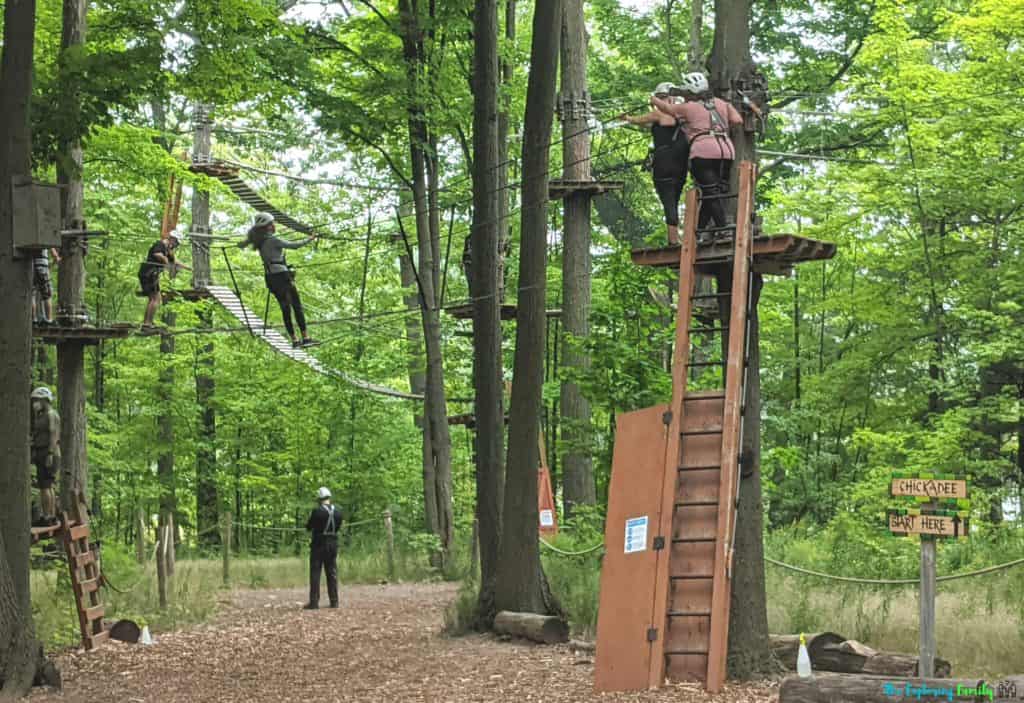 If your teenager loves exercise, beautiful scenery, and adrenaline-pumping activities, this is a fantastic choice. Check out Treetop Trekking Adventures In Ontario to find the perfect place for your teen's party.
Escape Rooms
Escape rooms make for an awesome choice when planning teenage parties! They offer a unique blend of mystery and teamwork, making the experience incredibly enjoyable.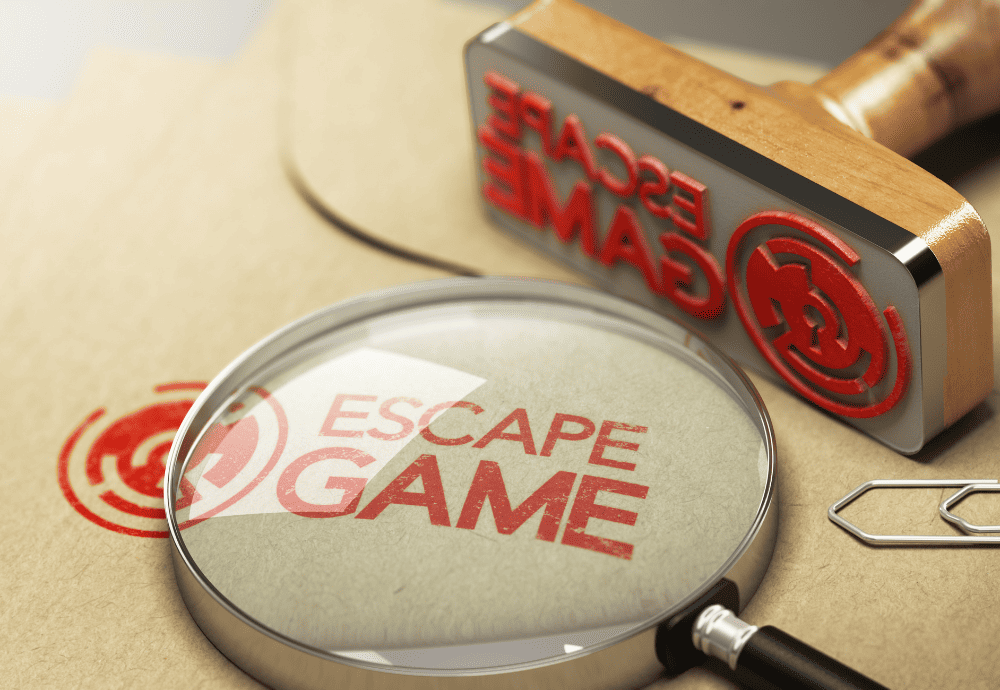 Teens are challenged to put their problem-solving skills to the test as they collaborate to solve puzzles and uncover hidden clues within a time limit. This thrilling adventure keeps them fully engaged and excited, fostering a sense of achievement and teamwork as they work together to conquer challenges.
Check out 11+ Exciting Escape Rooms in Toronto or the Ultimate List of Escape Rooms in Mississauga and Brampton to find an escape room near you.
Hotel Sleepover Party
A hotel slumber party? Now that's a teenage dream come true! It's all about turning a regular night into an extraordinary adventure. Even if you're staying in your hometown, the hotel room feels like your own little slice of luxury and fun.
Don't forget about room service either, it's like having a magical food genie at your fingertips! Plus, the hotel's cool spots, like the pool and the lobby, are perfect for hanging out, playing games, or just soaking up the ambience. 
It's a taste of grown-up freedom in a safe and cozy setting, making it a birthday bash they'll rave about for years!
Pool Party
Hosting a pool party might sound a bit tricky, especially if you don't have a pool. But don't worry, inflatable pools have come a long way, and you can snag some awesome ones for less than $100! Throw in a slip n' slide and a sprinkler in your backyard, and you've got yourself a splashing good time.  Or you can rent pools by the hour with Swimply – check if they have any in your area.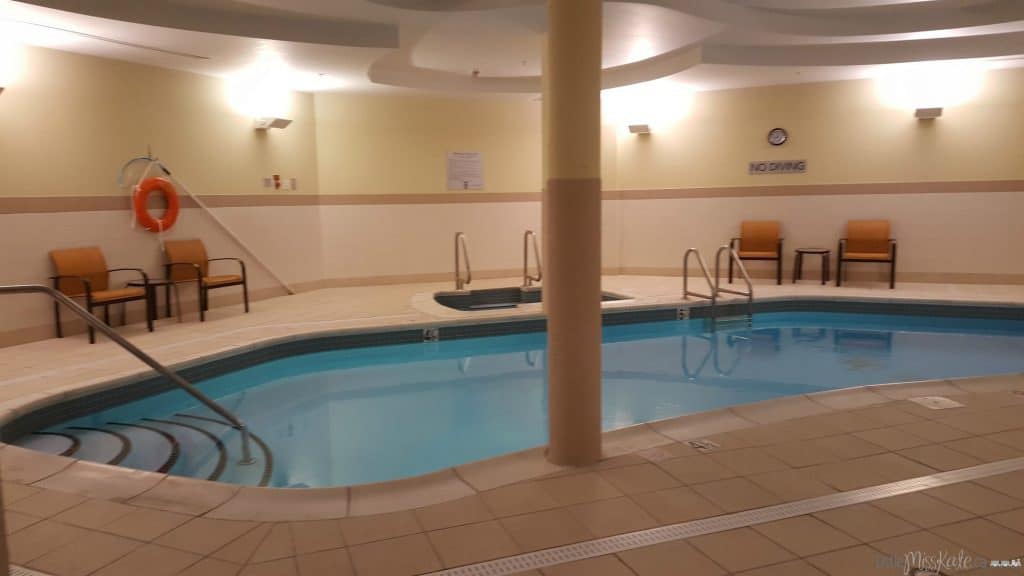 Teenagers love pool parties because it's all about the ambience. Creating the right atmosphere with decorations is key. Pool floats, lounge chairs, and tiki torches can help set the mood.
If hosting a pool party at home isn't feasible, you can explore renting time at a facility with a swimming pool. Many local community centers offer pool party options.
Outdoor Movie Night
An outdoor movie night is one of the best fun birthday party ideas. Set up a projector, and some bean bags, blankets, and pillows and get ready to enjoy a great outdoor movie party.
​To make it extra special, you can hang some fairy lights around the yard to make a cozy atmosphere. Don't forget the popcorn, snacks, and drinks.
Whether your teen likes classic movies or wants to watch a newer release, an outdoor movie night is a fantastic way to celebrate a birthday. ​
Glow in the Dark Party
Dim the lights and get those glow sticks ready. A glow-in-the-dark party is a fantastic idea for your teen's next birthday celebration! Encourage all the guests to dress up in neon clothes and bright colors. Decorate the space with eye-catching party banners, balloons, and vibrant lights to enhance the visual appeal.
Don't forget to stock up on neon necklaces or neon face paint for your teen and their friends. With a pulsating beat and a dance floor that lights up, this glow-in-the-dark extravaganza is sure to create unforgettable memories and a fun-filled night for your teenager and their friends. Especially if you turn it into a dance party.
Karaoke Night
Karaoke night is a fantastic birthday party idea for teenagers because it combines music, laughter, and a touch of friendly competition.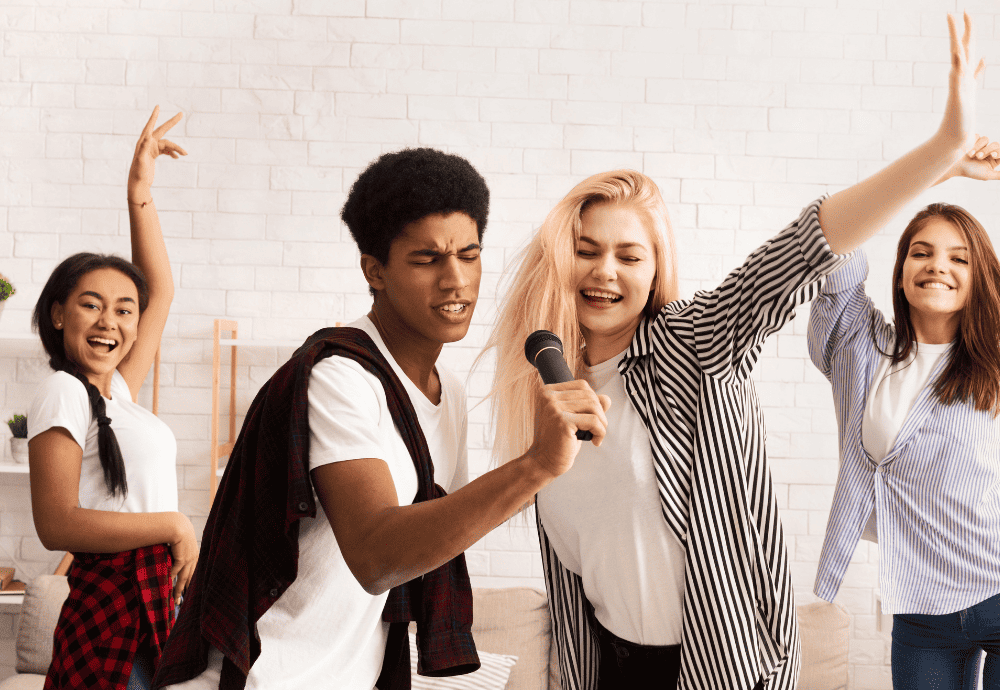 To throw the perfect karaoke birthday party, rent a karaoke machine or use a karaoke app. You will also want to set up a stage and decorate it with colorful lights and a backdrop. Encourage your teen and their friends to pick their favorite songs, and don't forget to prepare a list of popular hits.
It's a guaranteed recipe for a night filled with memorable performances, laughter, and plenty of singing along!
DIY Craft Party
A DIY craft party for teenagers is a blast because it taps into their creativity and allows them to express themselves in unique ways. It's an opportunity for them to design and craft something special while having a great time with friends.
Whether they're making personalized jewelry, decorating tote bags, or painting canvases, it's a chance to bond over art and create one-of-a-kind keepsakes. Plus, crafting parties encourage teamwork and problem-solving as they share ideas and collaborate on their projects.
It's a fun and hands-on way for teenagers to celebrate their birthdays! The best part? Everyone can take their craft home with them as party favors.
Video Game Tournament
If your teenager loves video games, hosting a video game night for their birthday is a great idea. This idea takes the celebration to the next level by capitalizing on their passion for gaming. You can create an immersive gaming environment by having guests bring their laptops or handheld consoles, complete with headsets for seamless communication and strategy coordination.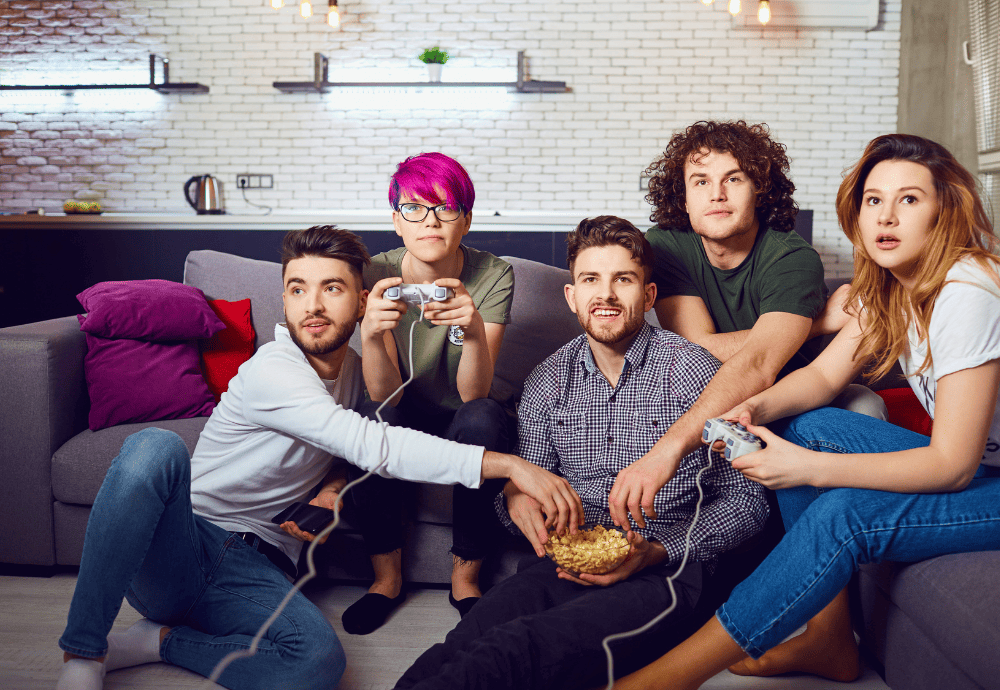 To make it even more exciting, organize multiplayer game challenges where guests take turns and go head-to-head in friendly competitions. Whether it's a battle royale in a favourite online shooter, a thrilling race in a virtual world, or an epic quest in a role-playing game, these gaming challenges foster teamwork, healthy rivalry, and loads of laughter.
Cooking or Baking Party
A cooking or baking party for teenagers is a delectable idea that combines culinary creativity and good times. It's a hands-on celebration where teens get to don their aprons, experiment with ingredients, and whip up delicious treats, making it both fun and educational.
Not only do they learn valuable cooking skills, but they also bond with friends as they collaborate on recipes, share cooking tips, and maybe even have a little friendly competition. From crafting mouthwatering cupcakes and cookies to preparing savory dishes, it's a flavorful journey that satisfies both taste buds and social appetites.
The best part? Once the cooking or baking is done, everyone can indulge in the scrumptious results. It's a party where everyone gets to enjoy the fruits of their labor and savor the sweet taste of success. You can even make a dinner party out of it.
Themed Costume Party
Turning an at-home birthday bash into a themed costume party is an absolute teenage crowd-pleaser! Why? Well, it's like stepping into a world of fun and imagination. Teens adore the chance to dress up as their favorite movie characters, rock a vintage look from a bygone era, or dive into any theme that speaks to the birthday star.
With themed decorations, tunes, and activities that match the chosen theme, it's like being transported to a different world right in your own home. It's pure magic that turns an ordinary birthday into an extraordinary memory-making adventure.
​You can even have a fashion show for everyone to show off their costumes.
Outdoor Sports Day
Organizing an outdoor sports day for a teenage birthday party is a fantastic idea that's sure to be a hit. Teenagers love physical activity and friendly competition, and this kind of celebration combines both in an exciting way.
Why would they love it? Well, it offers a break from screens and a chance to enjoy the great outdoors. Whether it's a day filled with soccer, volleyball, basketball, or even a mix of different sports, it encourages teamwork, sportsmanship, and lots of laughter. There are several outdoor games that can be played! Just make sure the ground rules are clear.
Outdoor sports days can accommodate a wide range of fitness levels and interests, ensuring that everyone has a blast. It's a birthday celebration that gets everyone moving, having fun, and creating lasting memories together.
Spa Day
Treating your teen to a spa day, whether it's at home or at a spa venue, is a fabulous birthday party idea that they'll adore. It's all about pampering and relaxation, and what teen wouldn't love that?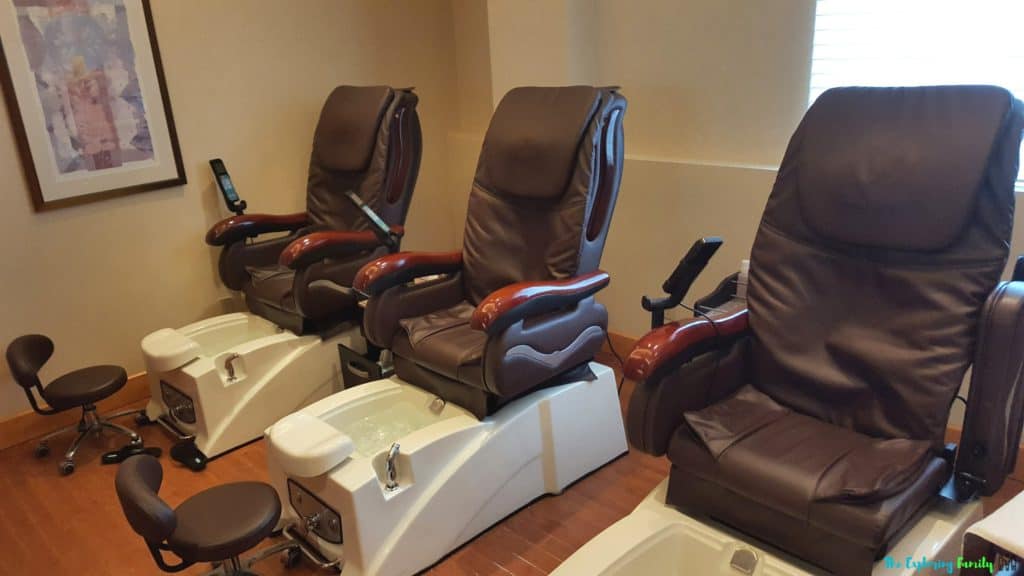 Whether you set up DIY spa stations at home with facials, face masks, and manicures or opt for a spa venue where professionals work their magic, it's a day of indulgence and self-care that your teen deserves. Plus, it's a fantastic opportunity for bonding with friends while getting pampered and feeling utterly fabulous.
So, get ready for a day of zen and beauty that will leave everyone refreshed and rejuvenated.
Mystery Murder Party
Murder mystery parties make for a fantastic birthday bash, especially if your teen loves a touch of drama and intrigue. These party games let every guest step into a character's shoes and engage in a thrilling quest to uncover the mystery behind the murder.
What's even more appealing is that it's a budget-friendly birthday party idea that delivers heaps of excitement. The real fun stems from your guests' performances, which means you can create a memorable and fancy party without breaking the bank.
Keep the murder mystery theme under wraps until the big day. It's a surefire way to make the celebration even more captivating and mysterious! What better way to add an extra layer of surprise?
Teenage birthday parties are all about making cherished memories and celebrating with friends in unforgettable ways. From thrilling adventures like trampoline parks and escape rooms to creative endeavours like DIY craft parties and themed costume extravaganzas, there's no shortage of exciting options to choose from. 
Whether it's a high-energy sports day, a spa retreat, or a cozy movie night under the stars, the key is to tailor the celebration to your teen's interests and style. With a dash of creativity and a lot of laughter, every teenage birthday party can become a remarkable and joyous occasion that leaves them with cherished memories and smiles that last a lifetime.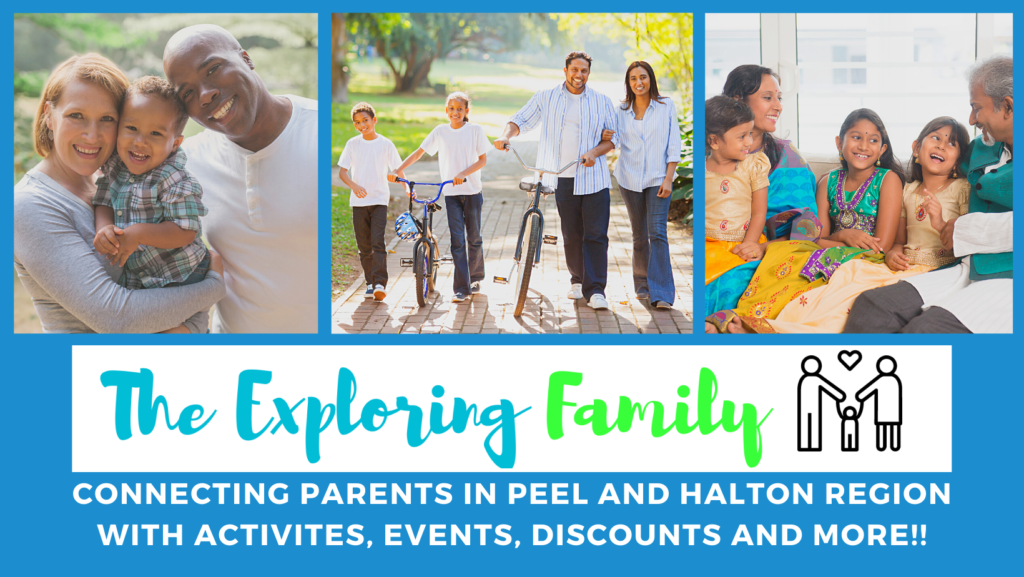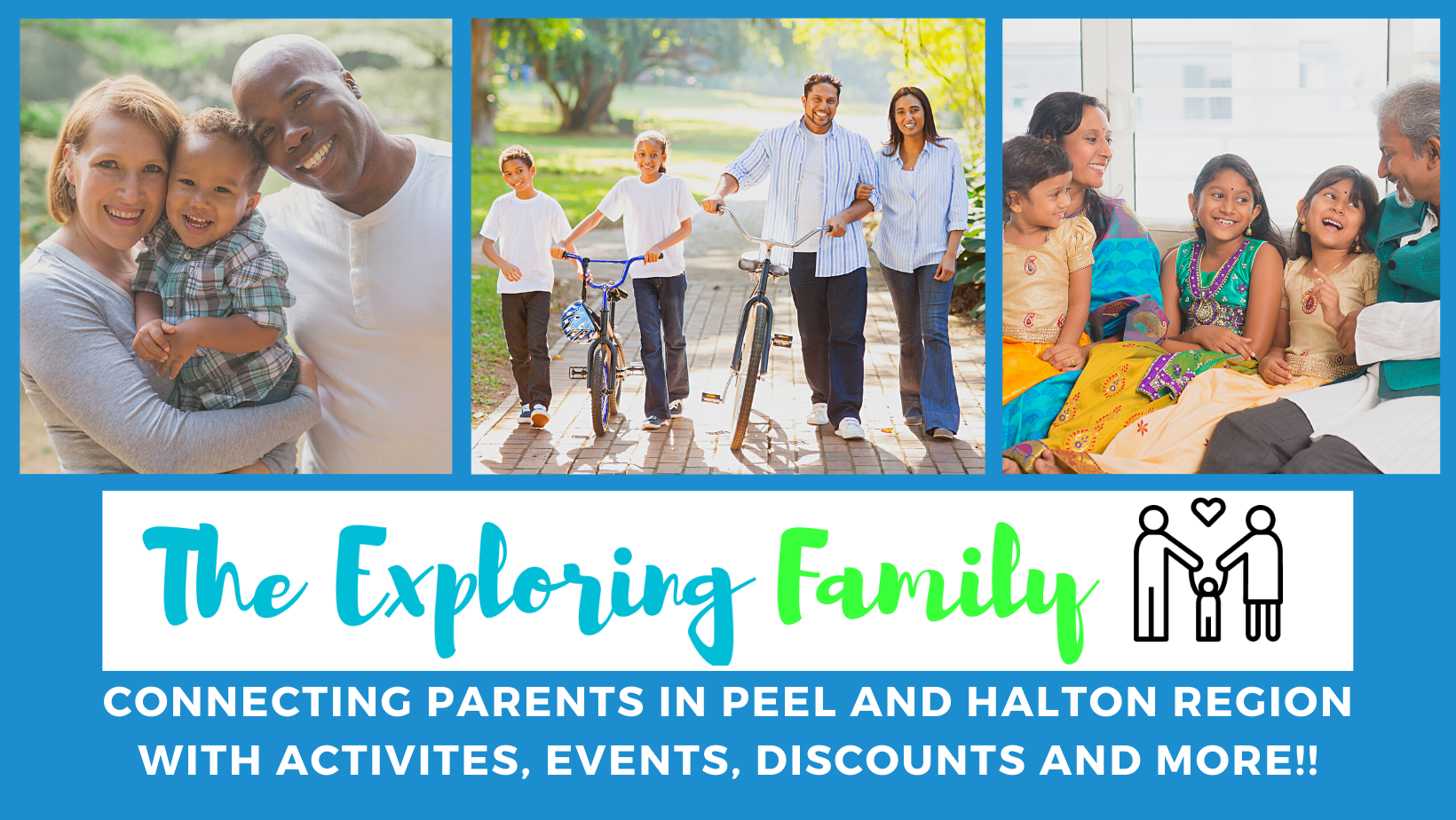 Can you help make this article better?
If you have noticed an error, have additional information or would like to share a comment you can:
E-mail us at info@thexploringfamily.com
Find us on Facebook: The Exploring Family
Find us on Instagram: @The.Exploring.Family