Skating in Brampton is a fun and exciting activity to participate in. If you or your little one needs to learn to skate to fully enjoy the experience, there are several different places to get skating lessons in Brampton. Once you have the skills, head out to one of the outdoor skating rinks or Trails in Brampton for some winter fun.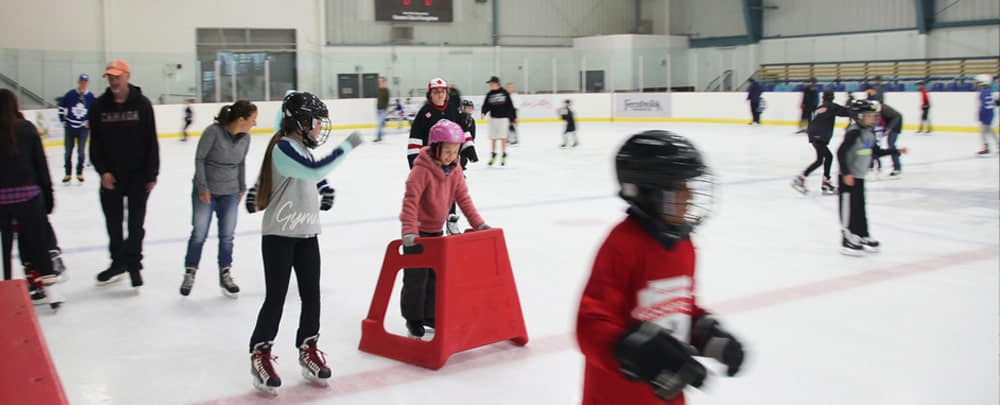 When it comes to skating lessons in Brampton, there is no shortage of classes to take for kids or adults. From beginner classes to more advanced lessons, you will find Skating lessons in Brampton that work for all your needs. Learning to skate in Brampton is a great experience.
Why is Skating a Good Activity for Kids?
There are several amazing reasons that skating is a good activity for kids. Not only can it be fun and rewarding for kids of all ages. It builds balance, coordination and strength while also providing a fantastic source of exercise.
Skating can also help your children to build their self confidence, self esteem and stay active. It also offers a great opportunity to spend time with family and meet new people. Skating is a fantastic activity for whole family to participate in. Especially in the winter months. After all, you want your children to stay active no matter what the season.
There are so many great reasons to get your kids involved in skating lessons in Brampton.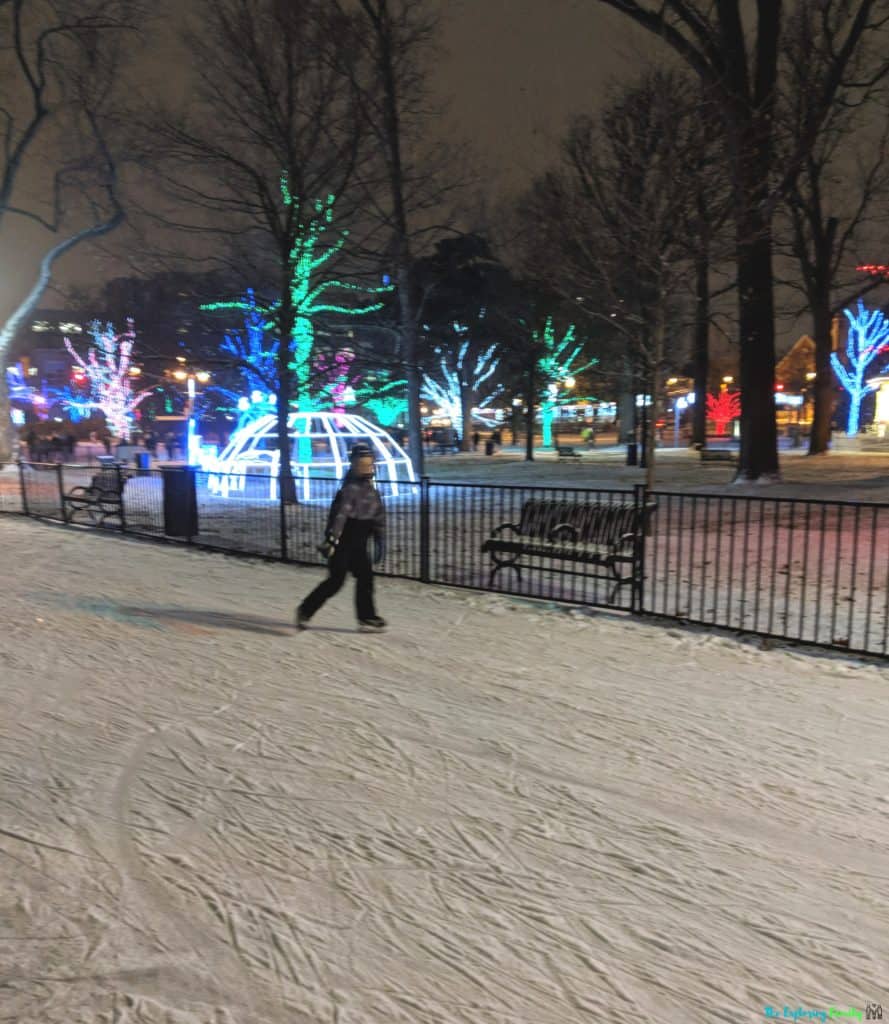 How Old Should Children Be to Start Skating Lessons?
It is recommended that children should be between three and five years of age when they begin to take part in skating lessons. This is because they have better coordination and balance when they reach the ages of three to five. They need to be able to learn to get back up when and if they fall down, so understanding this concept is important.
However it is never too late to start skating lessons, to learn skate or build up more skills. There are classes available for all ages.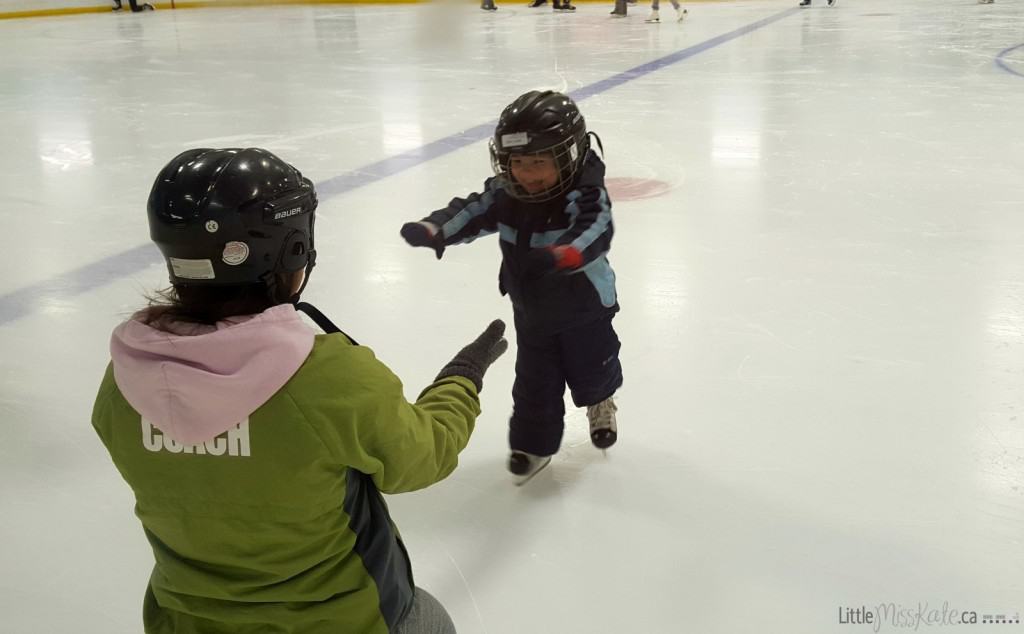 Indoor Skating Arenas in Brampton
There are many Indoor Ice Arenas in Brampton. Many of which host a plethora of lessons hosted by The City of Brampton or Skate Canada using the CanSkate program curriculum.
If you are looking for great indoor skating arenas in Brampton, there are plenty to choose from. Most of which also offers recreational skating, change rooms, and other fun city-run programs. There are also places where you can make an ice reservation for special events and private skating lessons. No matter what you decide, strap on your ice skates and check out some of the best ice in Brampton.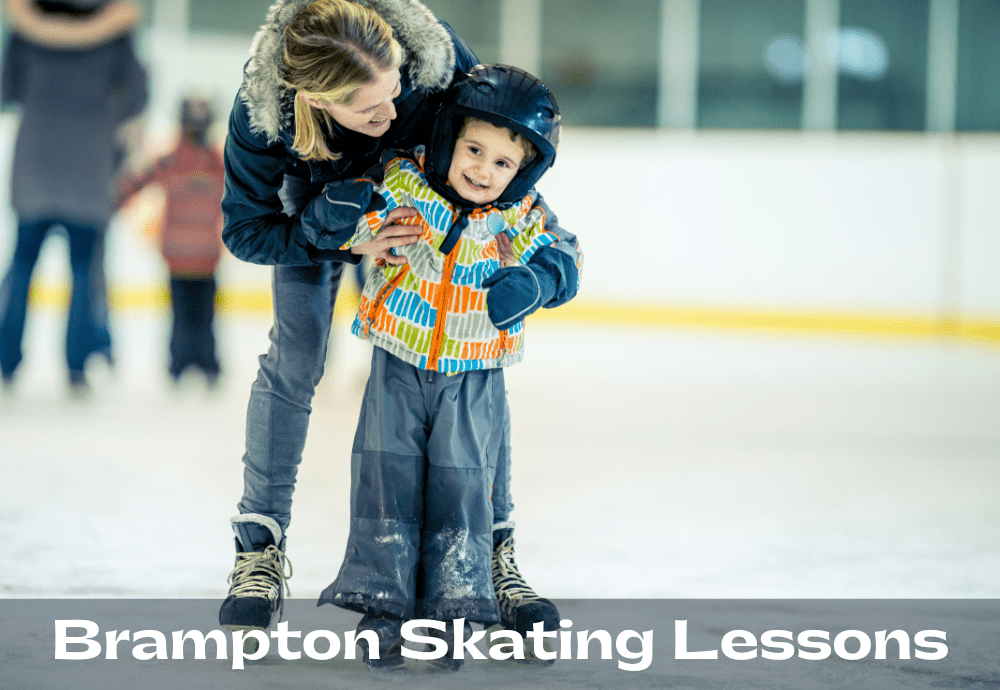 Skating Lessons in Brampton
If you want your kids to learn to skate in Brampton, there are several different chances to take lessons. When you register, you will want to ensure that you choose the times, dates and locations that work best for you. There are many different timing options available and several different programs offered for those that have different levels of experience.
Whether your children need to learn the basics, or are simply requiring a refresher, there are skating lessons in Brampton for everyone.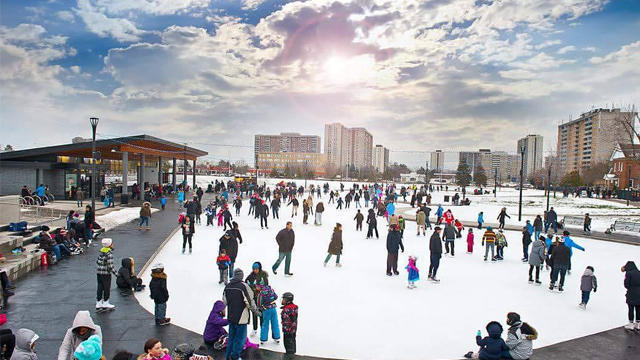 City of Brampton Skating Lessons
There are several different options when it comes to City of Brampton Skating Lessons. Lessons are available to participants of all age groups and skill levels. Learn to skate as a beginner or participate in some of their specialized programmings. They offer hockey, figure skating, power skating and more. There are several recreation centres that host lessons in Brampton.
Spaces can fill up quickly, so make sure you keep an eye out on registration dates. Class options include:
Skating 1A – For participants with no previous skating ability
Skating 1B
Skating 2 – Jumps, scooter pushes, backwards skating, crossovers and snowplow stops
Skating 3
Skating 4 – backwards crossovers, stopping, forward crossovers, backwards skating and turns
Skating 5
Skating 6
Skating 7
Skating Teen
Skating Adult
Powerskating
See the City of Brampton website for full course descriptions and prerequisite requirements.
Kate's kids did several lessons from the City of Brampton and they were a great way to get started and learn basic skills before the boys started playing hockey.
Skate Canada
Skate Canada Brampton-Chinguacousy provides skating lessons for those of all levels. Whether you want beginners lessons, adult lessons, or even ice dance lessons, there is something for every skill level, even experienced skaters. Their learn-to-skate program is fantastic.
CanSkate
CanSkate gives skaters the chance to develop a life-long interest in skating. This program can help skaters develop the skills they need to get into more in-depth programs, develop their hockey skills, or even just learn the basics for pleasure skating.
This amazing learn-to-skate program in Brampton is perfect for those at least 4 years old by the end of December. The program's goal is to assist skaters to develop coordination and balance on the ice. CanSkate works for children who have tried skating before and those who have never been on the ice before. Complete with professional coaches, this program teaches kids based on their ability and skill level. Your little one can learn basic skills to help them learn to skate.
There are also adult and teen Canskate Lessons available. These programs are open to skaters 13 and up that still need to learn skating basics. Developing skating skills is a great way to facilitate a love of exercise and fitness.
STARSkate
This program helps skaters of all ages to develop the skills fundamental to interpretive skating, ice dance, and more. Unique to Canada, STARSkate offers private or group lessons with specially designed incentives and rewards. Once completed, skaters can choose to then learn more about ice dance, pairs skating, or synchronized skating.
In order to participate in this program, you must have completed all Stage 6 CanSkate levels.
AdultSkate
The AdultSkate program offers competitive, recreational and test opportunities to adults in the community. You will have a chance to participate in competitions in a social and exciting environment. There are also programs offered for adults and teens that are looking to learn to skate.
There are so many fantastic options to choose from when learning to skate in Brampton. Learn more about the amazing programs Skate Canada Brampton Chinguacousy offers, and choose the program that is right for you. You are sure to find skating lessons in Brampton that suits your needs.
There are several skating rinks in Brampton that you can visit to practice your skills with your family. In fact, check out our Guide to Outdoor Skating in Brampton to find great outdoor skating rinks to enjoy. These outdoor rinks are a great place to show off your new skill. If you are looking for outdoor skating locations, you are sure to find one that works for you in the winter seasons.
No matter what lessons you choose, or what location you decide to participate in, you will be ice skating like a pro in no time. There are so many great ways to enjoy Skating Lessons in Brampton.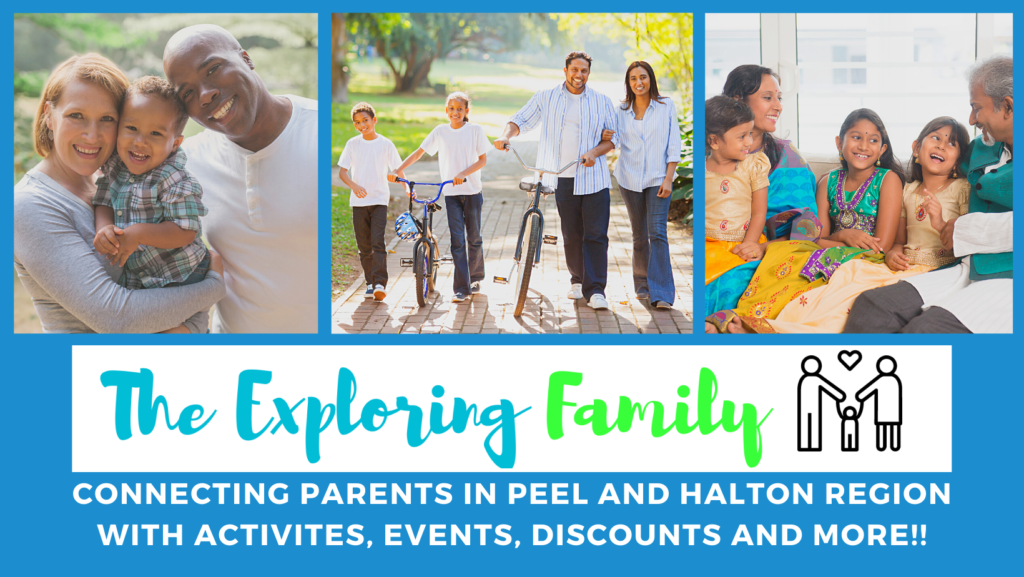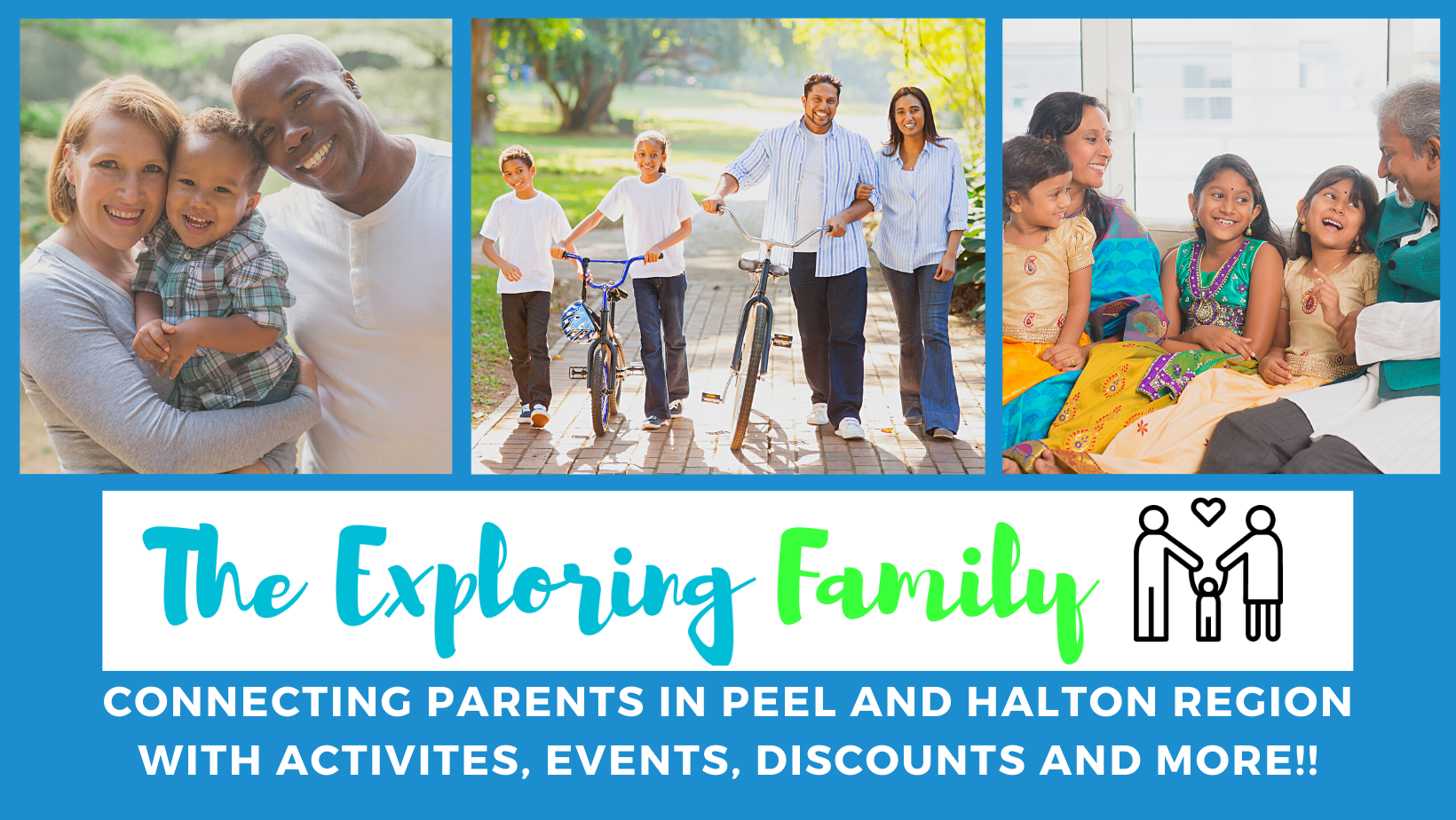 Can you help make this article better?
If you have noticed an error, have additional information or would like to share a comment you can:
E-mail us at info@thexploringfamily.com
Find us on Facebook: The Exploring Family
Find us on Instagram: @The.Exploring.Family
More Winter Fun in Ontario