What is Journey into Enchantment?
Enjoy the Journey into Enchantment 2KM route featuring over 2 million enchanting lights, a Sparkling tunnel, 2D and 3D displays all while enjoying some festive Holiday music in the comfort of your own car. If your lucky Santa may even make a visit along the route- he did in 2021! Both locations Richmond Hill and Meadowvale have the same light displays but two different locations.
Witness the unique lights and don't miss the 12 days of Christmas, gingerbread house, Santa stop and much more in the warmth and safety of your very own vehicle! Tune into our dedicated radio station for the most famous Christmas and Holiday Hits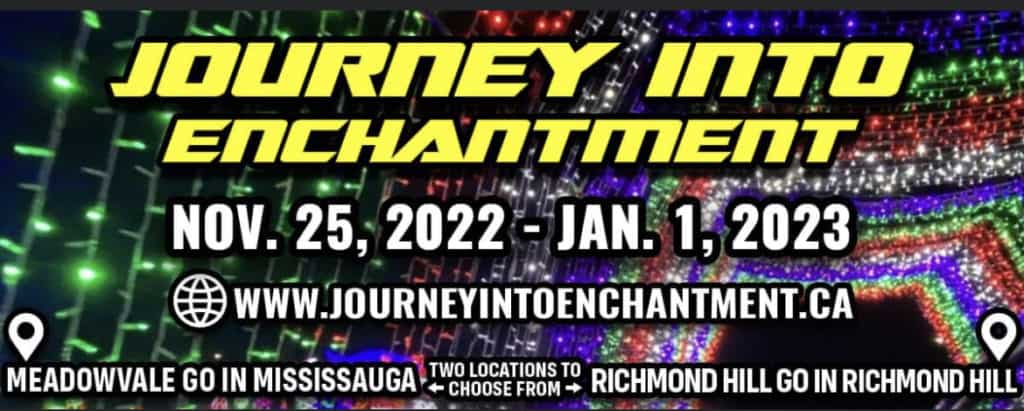 You may be interested in other Christmas Content: Where to Find Santa in the GTA, Christmas Parades, Family Friendly Christmas Movies, Family Friendly Christmas Events in the GTA, Christmas Light Displays in Brampton and Mississauga, Christmas Light Displays in Georgetown, Oakville and Milton, Christmas Drive Thru Light Shows, and How to Adopt a family for Christmas, Local Christmas Tree Farms, and Letters to Santa.
Reasons to Visit Journey into Enchantment
Family Fun at one Low cost – One Price Per Car Load – This makes it affordable for lots of families.
Fun and Engaging for All – This is a great event as since you are in your own car it is accessible to everyone young and old
Proceeds support local charities this holiday season
Our Review and Tips from 2021:
We packed the car with the kiddos, stopped at Tim Hortons for some hot chocolate and some treats and enjoyed this holiday family adventure to kick off the Christmas Season. Thumper remembered the Halloween display and was super EXCITED to return to the Meadowvale site to view the Christmas display. As it is darker in December any timeslot will work! There are restrooms (porta potties) available at the beginning of the route if necessary.
Checkout the Video Here from out Visit in 2021!
What to Expect at Journey into Enchantment?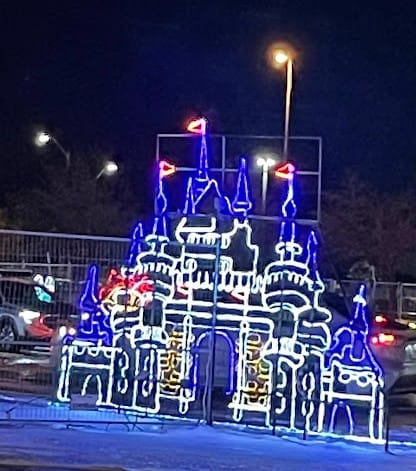 How long is the Journey into Enchantment Light Show?
The show lasts about 35 – 45 minutes depending on how busy the Drive Thru is when you visit. Journey into Enchantment is a Drive Thru Event so you are required to stay in your vehicle at all times.
When is Journey into Enchantment Light Show Happening?
Dates: November 25, 2022 to January 1, 2023
(Select weekdays) Monday to Thursday & Sundays
from 5.30pm to 10.00pm.
Fridays and Saturdays:
from 5.30pm to 10.30pm
How much is it to attend Journey into Enchantment Light Show?
Journey into Enchantment Light Show is $24.95 for a whole CAR load (up to 8 people) on weekdays and $34.95 on Weekends.
Where is Journey into Enchantment?
The Journey into Enchantment Show is happening at two locations this year:
Meadowvale GO Station – 6845 Millcreek Drive, Mississauga near Derry Road West and Winston Churchill Blvd
Richmond Hill GO Station – 6 Newkirk Rd, Richmond Hill
Where can I buy Tickets to Journey into Enchantment?
Purchase Tickets from the Journey into Enchantment Website
How can I save Money?
Purchase a 2 Visit Pass for $54.95!
Save 15% using exclusive code EXPLORING15 to save off just the Christmas Spooktacular Light Show
Purchase the Bundle and attend both Spooktacular and Journey to Enchantment for 40% off using code – EXPLORING.
Early Bird Discount 50% – SALE (Valid Nov 25, 2022).
Want to stay in the know with all things local? Don't forget to join our locally focus Facebook group: Parents Resource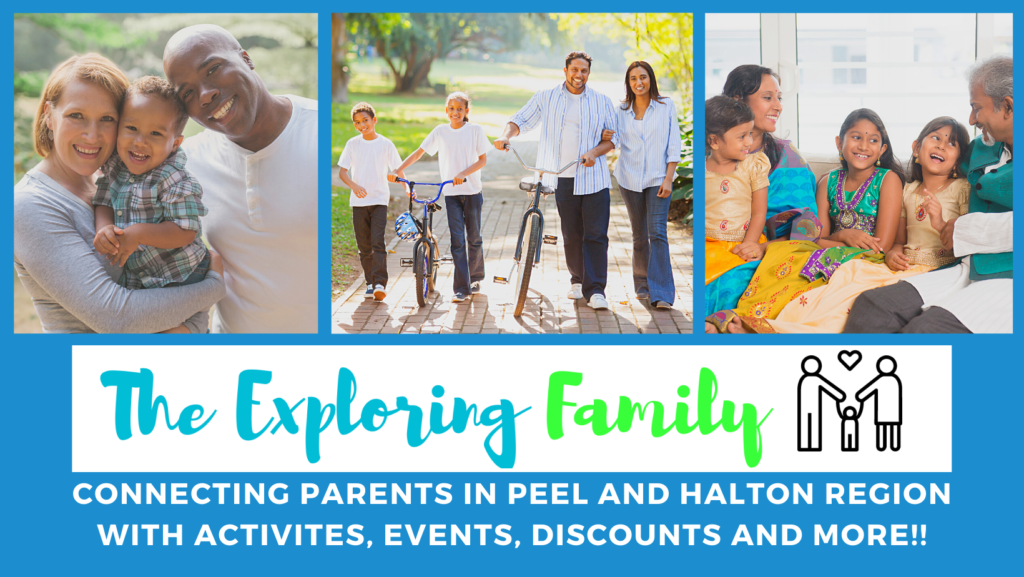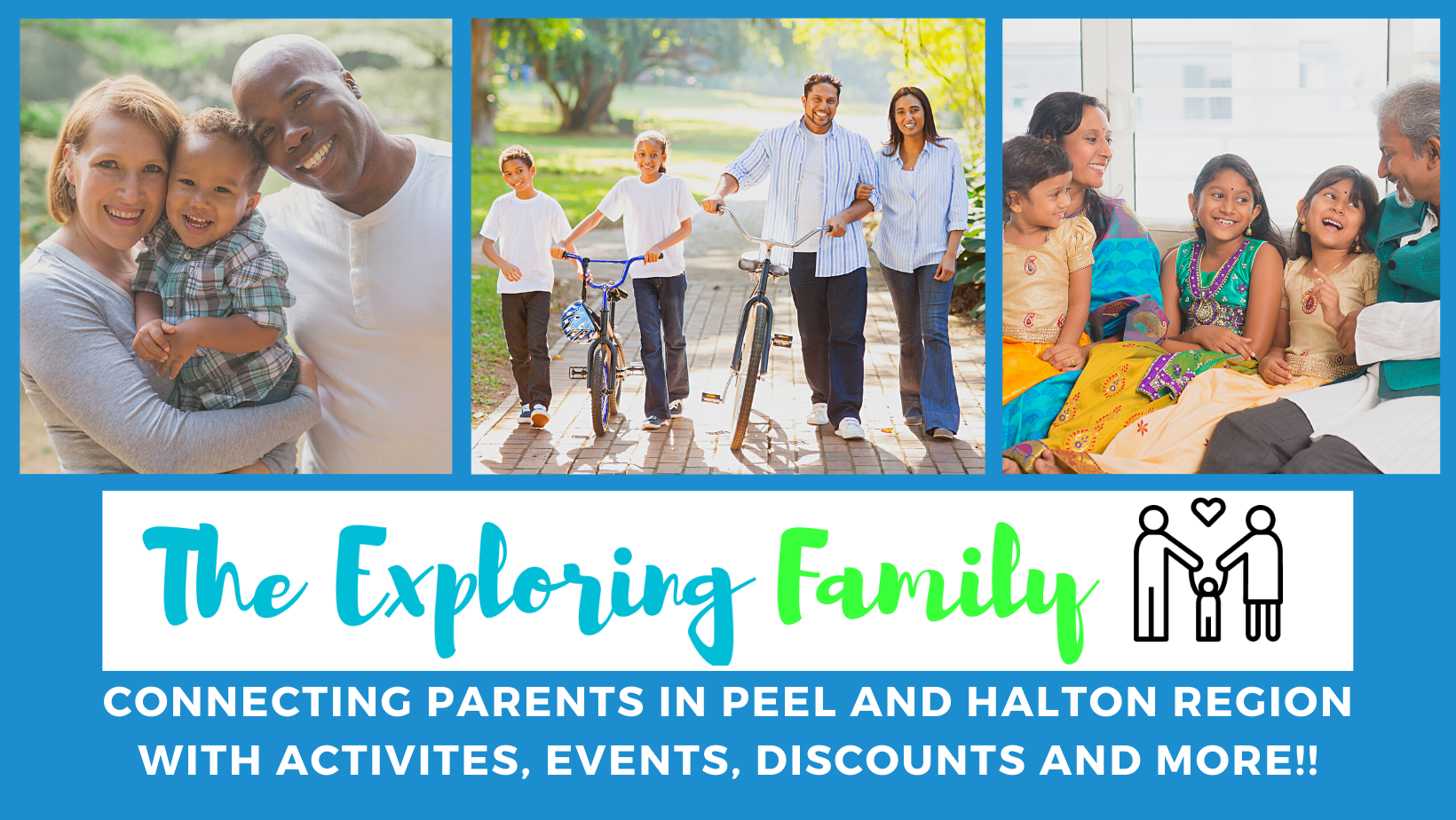 Can you help make this article better?
If you have noticed an error, have additional information or would like to share a comment you can:
E-mail us at info@thexploringfamily.com
Find us on Facebook: The Exploring Family
Find us on Instagram: @The.Exploring.Family