You may still have your Christmas decorations up, but it is time to start planning for the NEXT celebration.  And no I am not talking about Valentine's Day….  Super Bowl Sunday is coming up quickly!!!  While I don't normally watch football  (I am more of a basketball and baseball fan) it is a family tradition to get together indulge in some great food and cheer along with the game.  Main dishes on game day are traditionally chicken wings and ribs, with loaded potato skins.  And while the kids go crazy for those, it is the appetizers that are some of my favourites.  It is not a Super Bowl party without dip, and this year I will be making this easy layered Nacho dip recipe for our celebrations.  If you are looking for a delicious snack idea this sour cream and cream cheese nacho dip is all you need!

The thing with dip is there are so many options that you can make from Nacho Dip to something sweeter like Cookie Dip. Dip is the perfect game day snack for kids as they can hold the chips in their hands and dip it themselves, they don't need to worry about using utensils.
In Canada, we are not just satisfied with eating game day foods once a year for Super Bowl but we also host Grey Cup Football parties as well. That's why it is important to have a great Layered Nacho Dip Recipe for any football party weekend. Easy Layered Nacho Dip is the perfect appetizer for any Sunday football game or Championship game, as there is a combination of cheesy and spicy flavors mixed into one. I love making dips which is why I have created beef and taco dip, cheesy bacon dip, 5 ingredient nacho dip, and individual layered nacho cups they are all the perfect snack to satisfy your cravings for junk food. Make sure you get to the Dip quick as its sure to disappear, enjoy with some tortilla chips.
Easy Layered Nacho Dip Recipe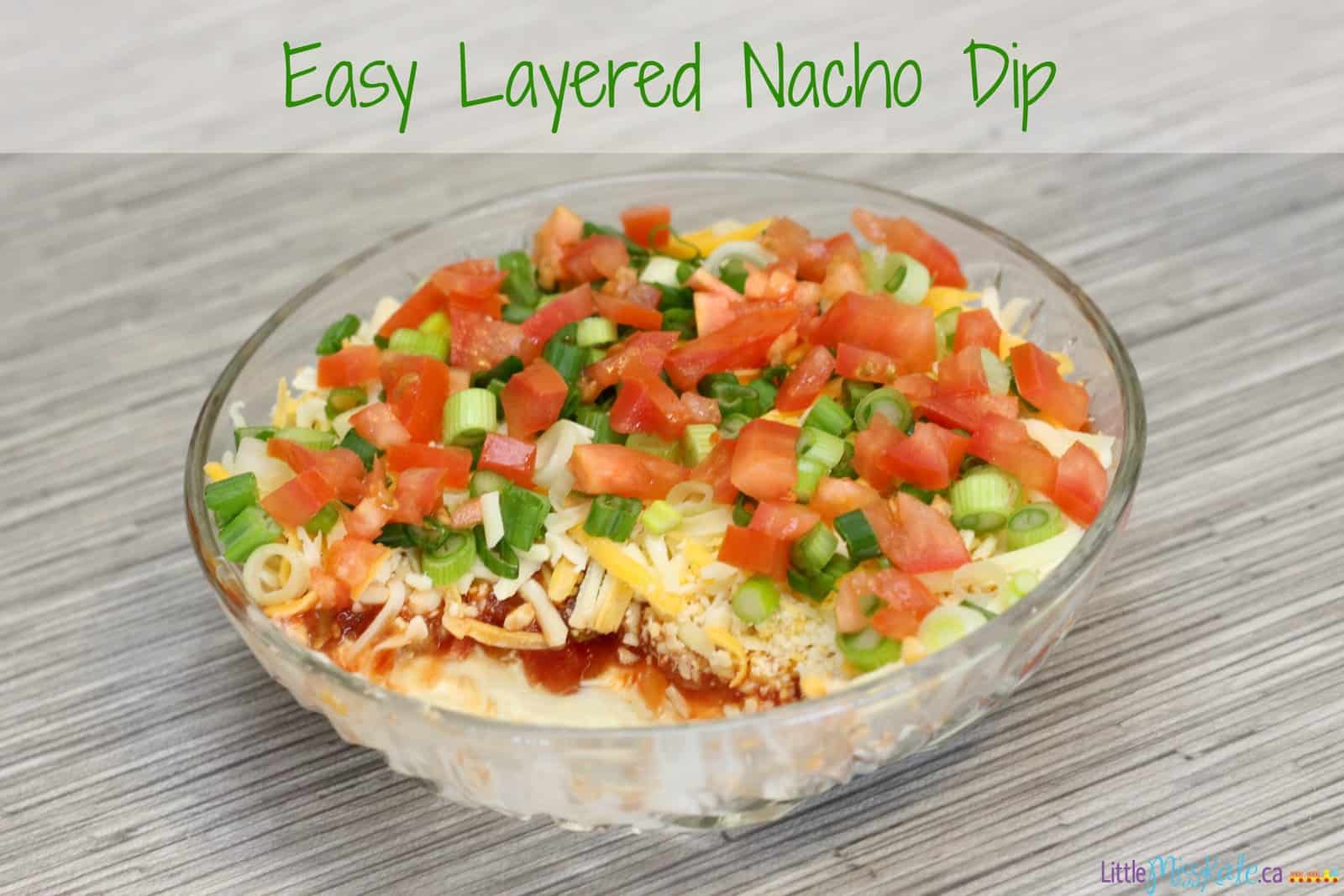 The Layered Nacho Dip only takes a few minutes to make, but it is SO.GOOD.  I made up a this dip when my cousins came over at Christmas time and it disappeared before I knew it.  Luckily I was prepared with a second bowl of it to put out once the first was all gone!  Depending on if you like things spicy or not you can modify this dip to kick it up a notch by using hot salsa or adding a bit of hot sauce to the top once you are done.  Since I knew the kids would be into it, we used medium salsa to keep it at a level that everyone could enjoy.  Here is what you need to enjoy this nacho dip at your next celebration.
Delicious Layered Nacho Dip Recipe
Easy Layered Nacho Dip Recipe
Ingredients
1

cup

Philadelphia Cream Cheese

room temperature

1/2

cup

sour cream

1/4

cup

Miracle Whip Original Spread

1

cup

salsa

2

cups

Cracker Barrel Shredded Mozzarella Cheese

2 to

matoes

chopped

2

green onions

chopped
Instructions
Mix cream cheese, sour cream, and Miracle Whip Spread together, spread into serving dish.

Add layer of salsa

Top with layers of cheese, tomatoes and onions

Chill until ready to serve.

Serve with nacho chips and enjoy!
Cream Cheese Nacho Dip
Make sure you are using a shallow dish that allows you to spread out each layer.  It is never good when the top layer (with all of the cheese and other toppings) gets scraped off before you reach the creamy bottom layer. And you don't want to miss out on getting all of the layers of the dip while eating.  The cream cheese dip for tortilla chips with the spicy salsa… it is a match made in heaven.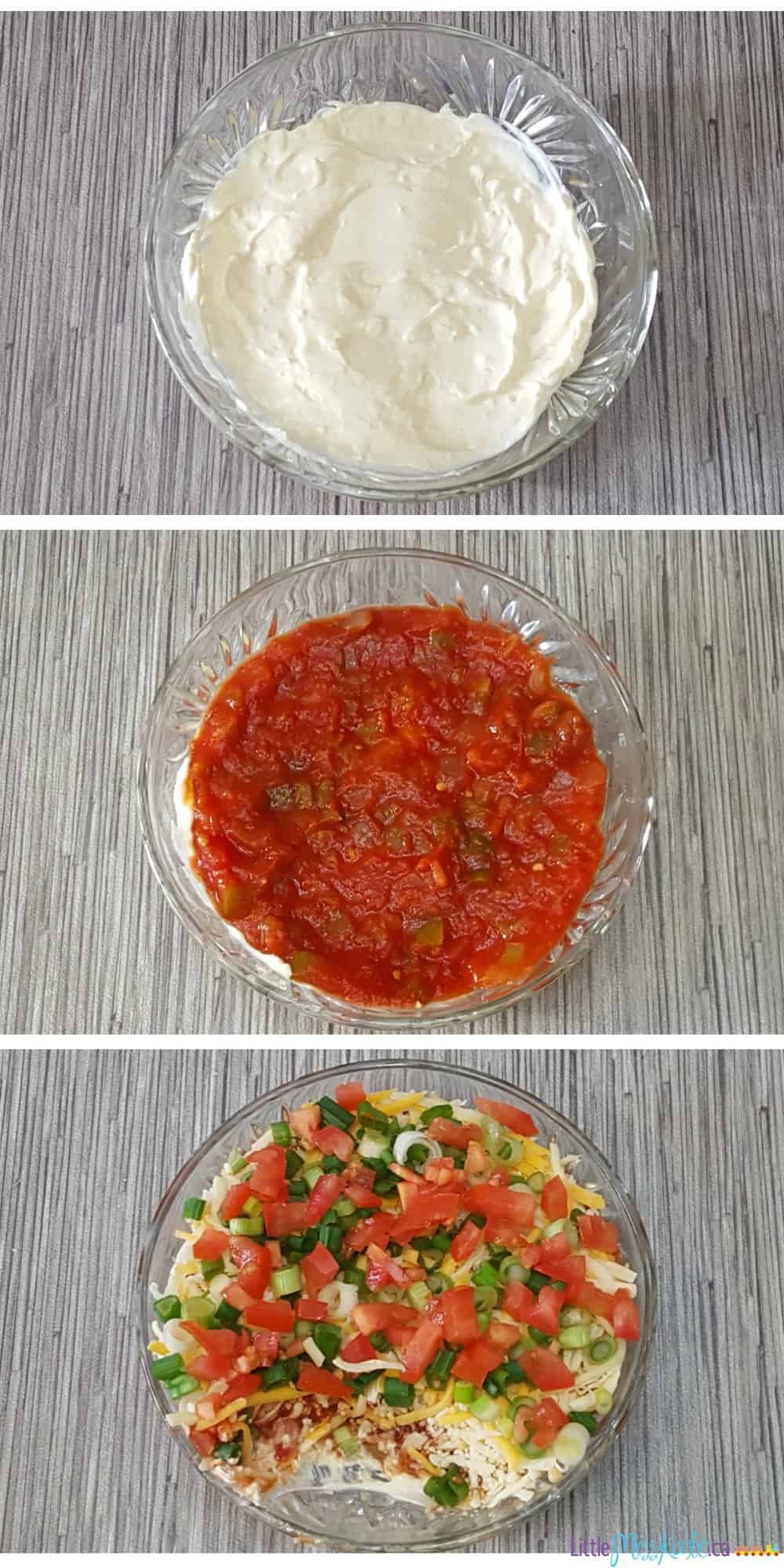 You can make up this dip ahead of time, cover and store in the fridge so it is ready to go at game time! Serve with nacho chips, crackers or baguette.  Looking for more dip recipes?  Why not try Beef Taco Dip, Easy Nacho Dip or even Homemade Guacamole.  Happy Eating!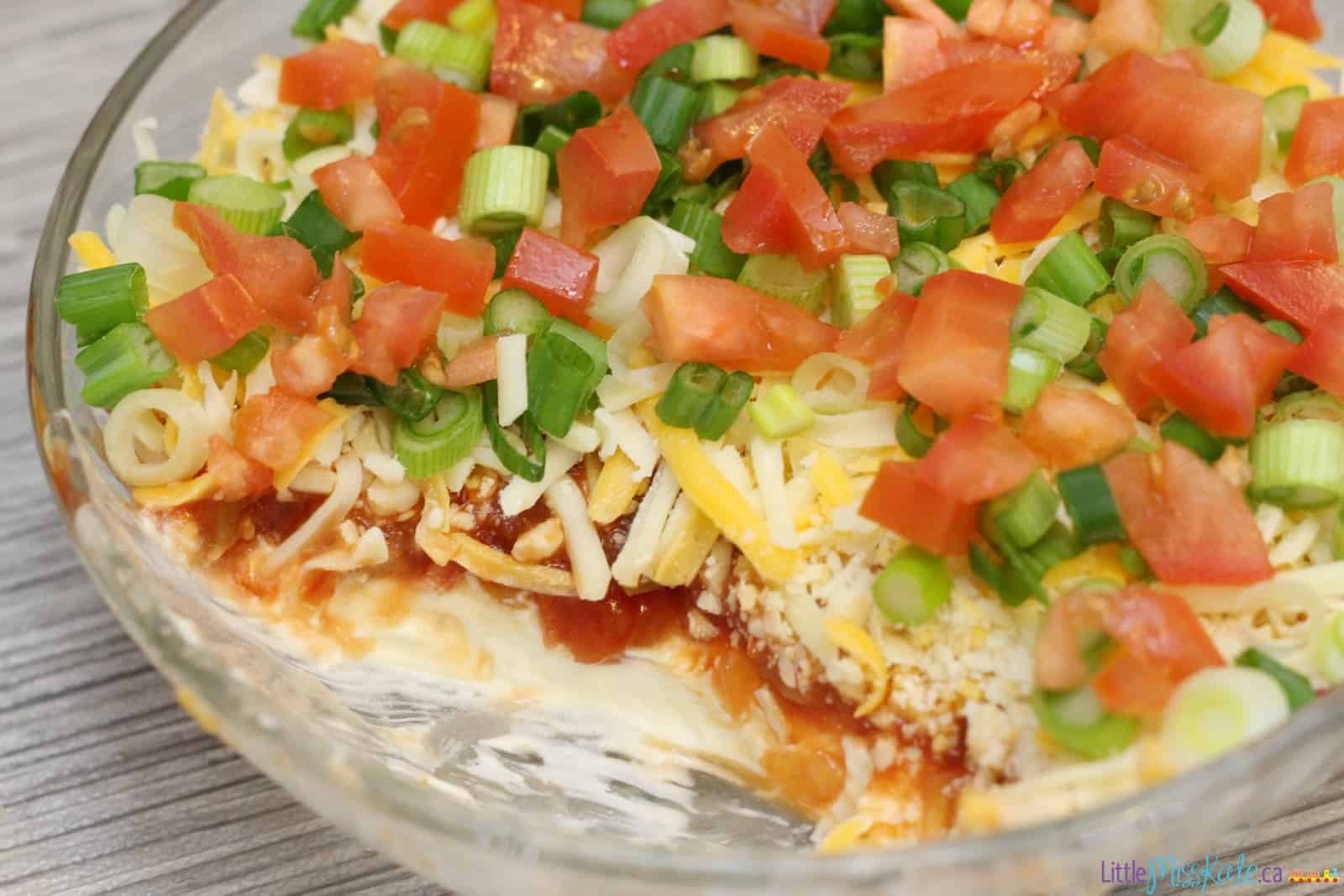 Don't forget to PIN it for later!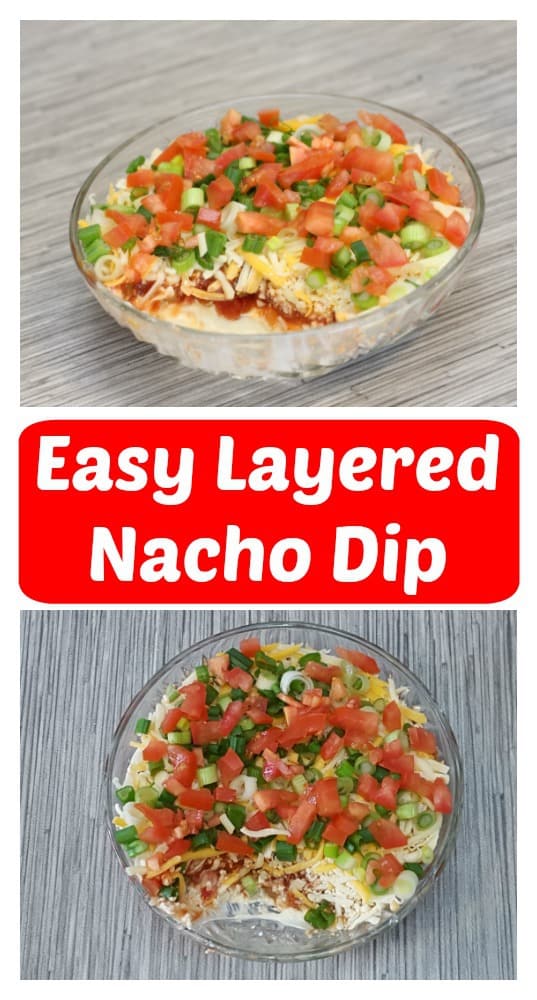 Craving Nachos?  Check out these other Tasty Nacho Dips Recipes for more ideas
Cream Cheese and Salsa dip that will have you going back for more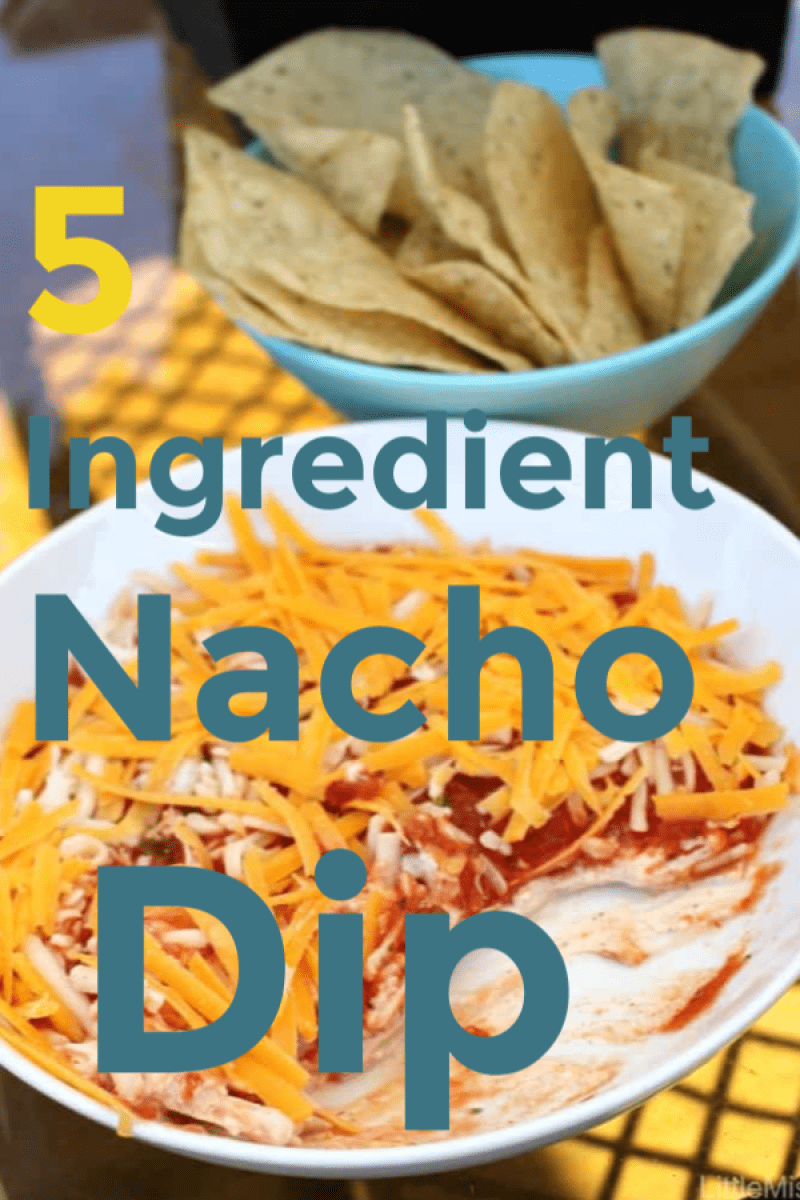 5 Layer Individual Nachos Dip Cups
These single serving cup dips with nachos are perfect "finger foods" for any party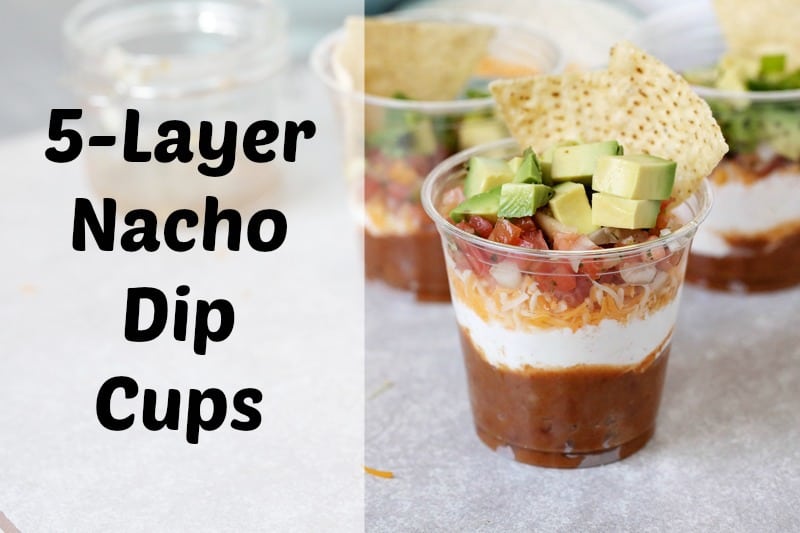 Baked nacho dip recipe with bacon – because bacon really does make everything better!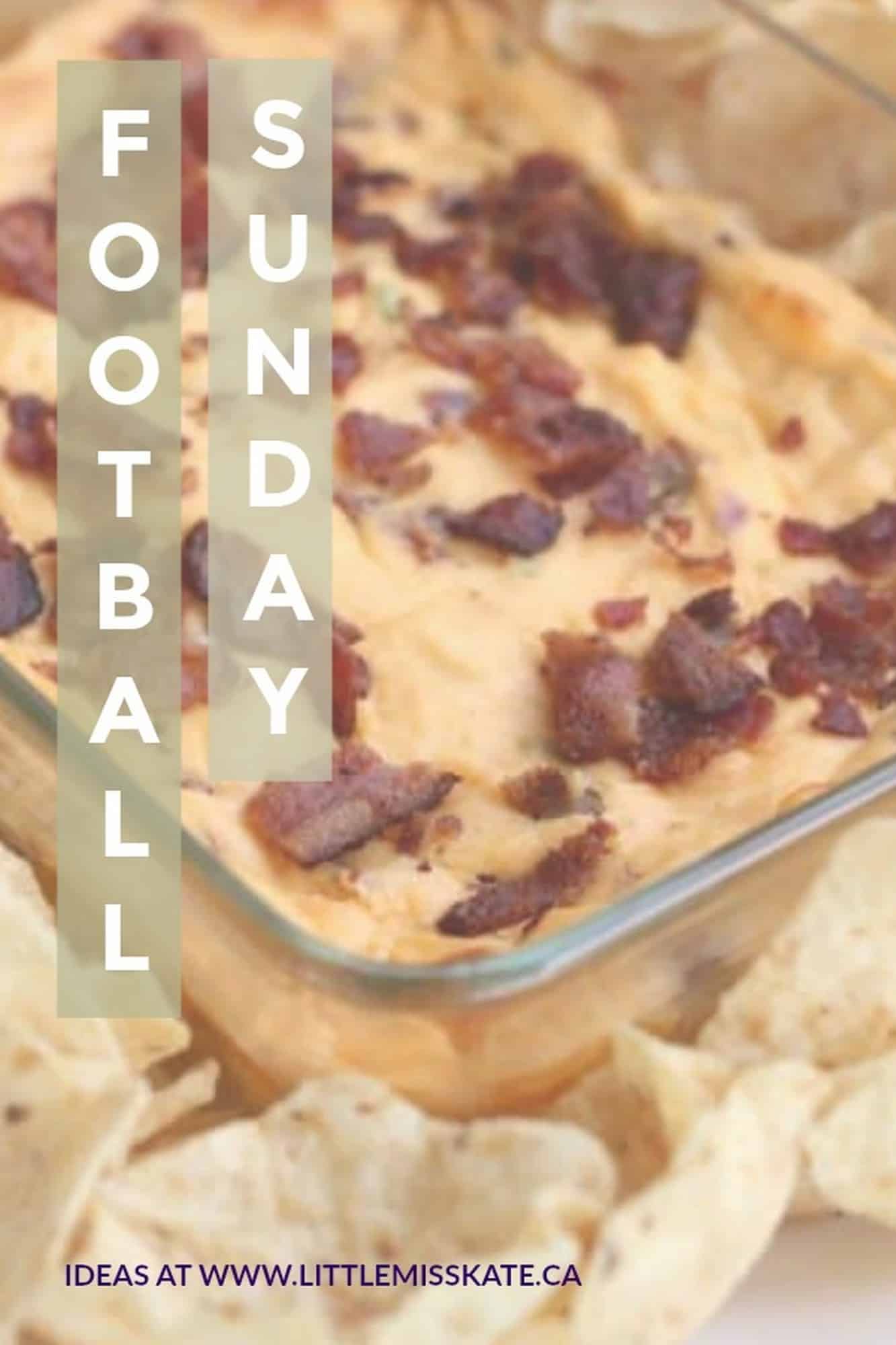 Tasty Taco dip with ground beef, a great way to use up leftover taco meat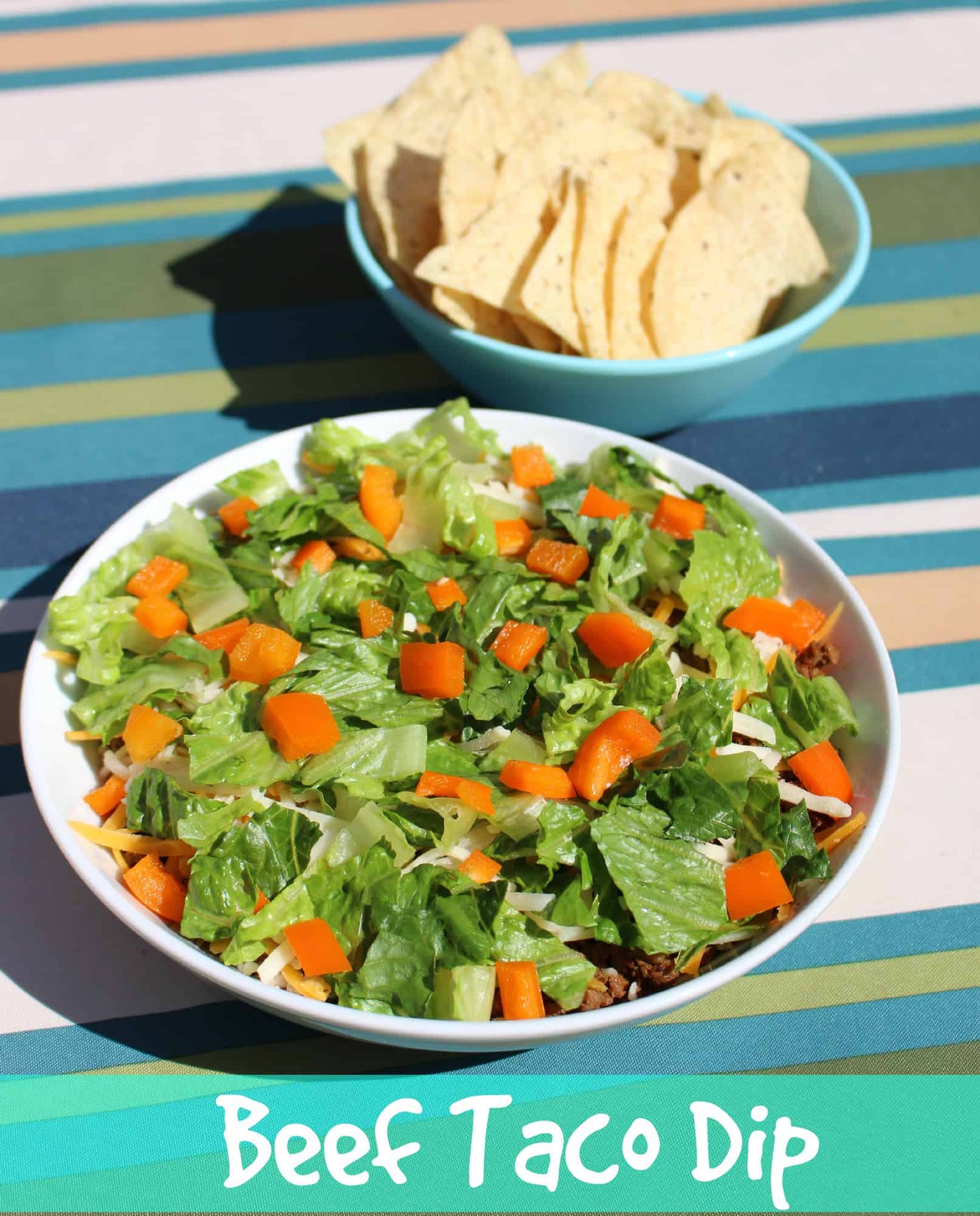 25 Incredible Nacho Dip Recipes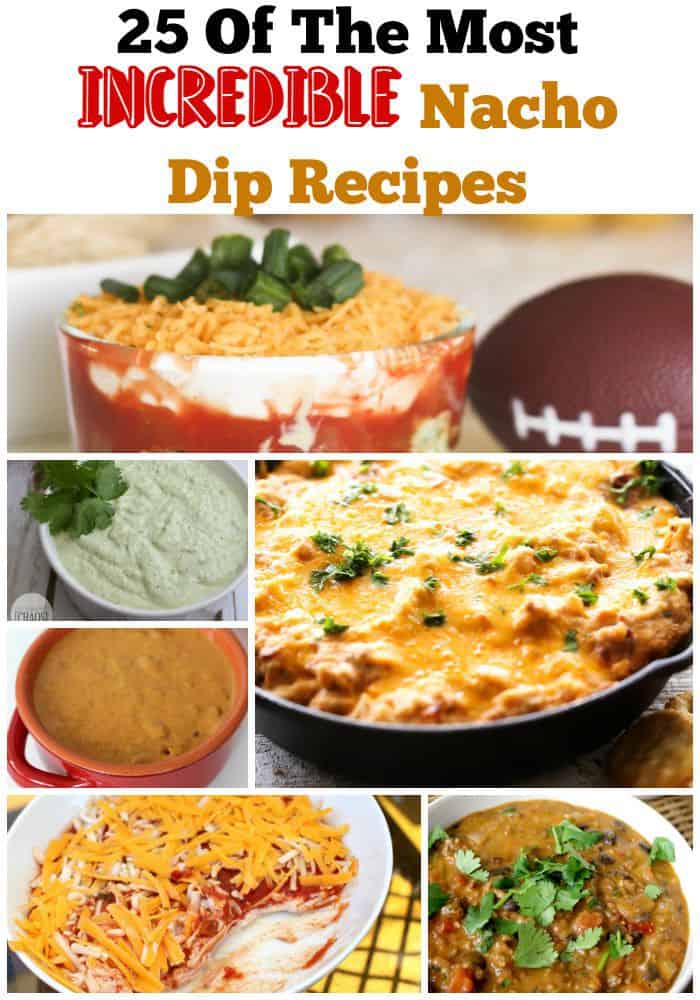 Disclosure:  I am part of the Kraft's WhatsCooking ambassador program.  All opinions are strictly my own.
Originally posted January 2016