Camping Season is under way as Camping in Ontario Parks kicked off on the May Long Weekend. One of our families favorite activities when camping is eating all the amazing easy camping food ideas that can be cooked over the campfire as being active outside all day works up our appetite! One key to thing to consider when planning for a trip with the kids is pack extra camp food as the kids will eat way more food than you think. It is important to note that while there are lots of junk foods to take camping, that many camp food ideas can be healthy and still taste delicious. One of the most difficult parts about camping with kids is planning healthy camping meals for the whole family to love and enjoy as we all know there us always a picky eater! In Ontario, we unfortunately have a very short camping season from Mid May to Early October unless you want to consider Winter Camping. Camping in Ontario is amazing as there are so many different parks to explore, some of our favorites are Algonquin Park, Balsam Lake, and Silent Lake.

Ideas for Camping: Food to take Camping
Ah, camping season! With action-packed days enjoying the warm weather and relaxing nights under the bright stars, it's one of our favorite times of the year. Before you head out to the great outdoors, make sure you're prepared with the goods to make these ridiculously easy—yet absolutely delicious—recipes. From breakfast to dinner, your family will be thrilled to gather around the campfire to enjoy these tasty meals!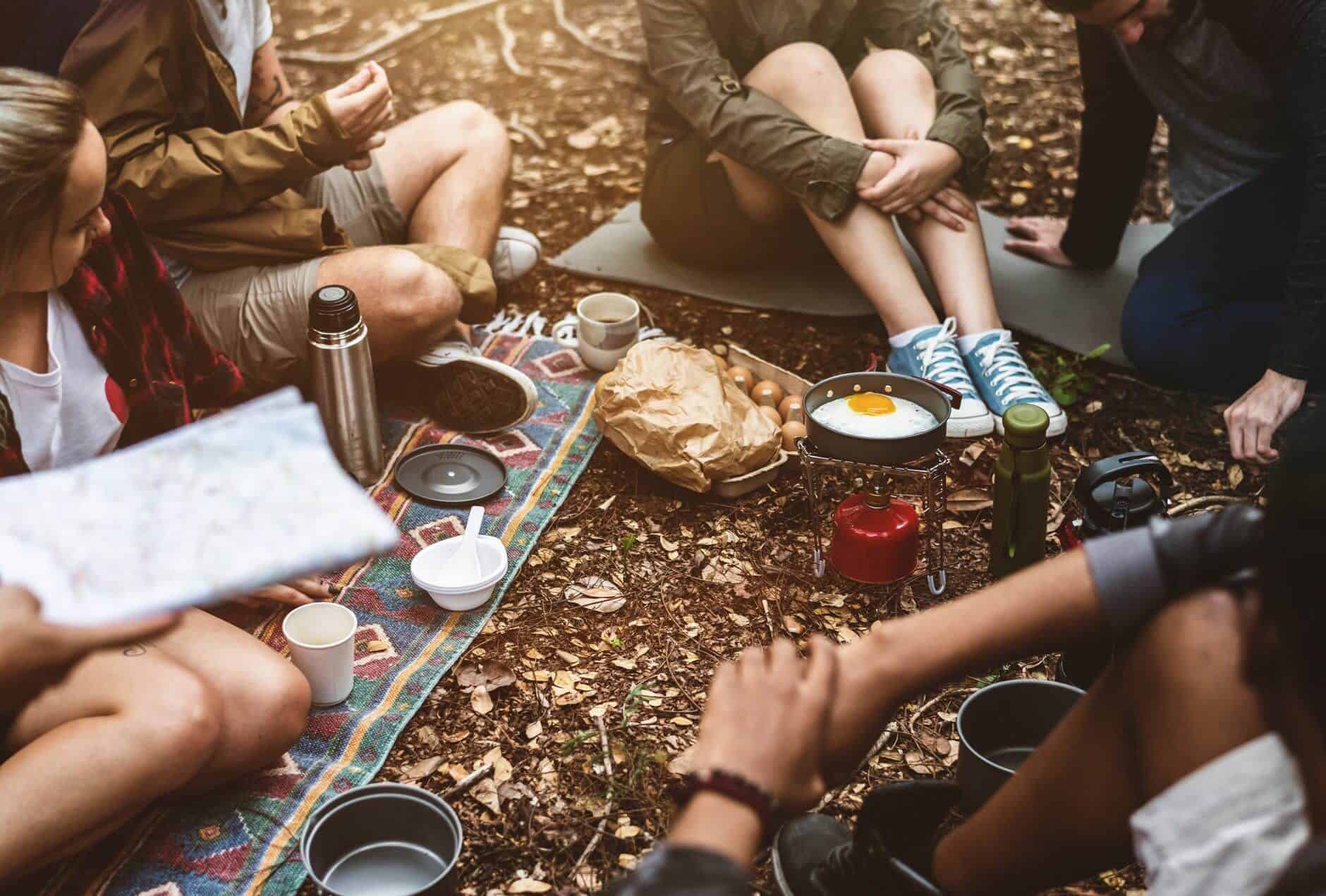 Camping Meals Ideas: Things to consider when cooking and camping!
Cooking while camping can create some obstacles and challenges that need to be considered when planning your meals.
Storage and Space: You have limited preparation space as your picnic table acts as both your kitchen to cook and your eating space, also if your anything like our family than your car is jam packed so you need to consider what food to pack for camping. Picnic tables may also be dirty so you may want to consider a table cloth.
Water: Unless you bring a camping water jug, you do not have access to fresh running water as all water in Ontario parks are under boiled water advisory meaning that it needs to be boiled before use.
Refrigeration: Unless you have a plug in cooler or you are camping with a trailer than your only way to keep items cool is with a cooler and ice which can make it challenging to regulate temperature especially during heat waves so you want to choose foods that won't easily spoil.
Hunger and Timing of Meals: After playing outside all day the kids may be hungrier than normal and get tired much earlier in the evening so to avoid major chaos I would offer camping snacks throughout the day to keep them full. Once of my favorites as a kid was called Ants on a log and is simply celery filled with peanut butter and topped with raisins. As for timing of meals, I would plan to eat a little earlier than you do at home to avoid crankiness.
Camping Food Tools that I love:
Camp Food Cooking can be easy even if you don't have a camp fire to cook over. While Camping Food over a camp fire can be super fun it is also challenging in terms of maintaining and regulating temperature which is why the following are products that I love and can't live without when camping. The following products are ones that I have used for multiple camping seasons and they all still work great as they are quite durable. You may notice that they are all Coleman products and that is because time and time after again they are the most superior and yet affordable camping gear we have found.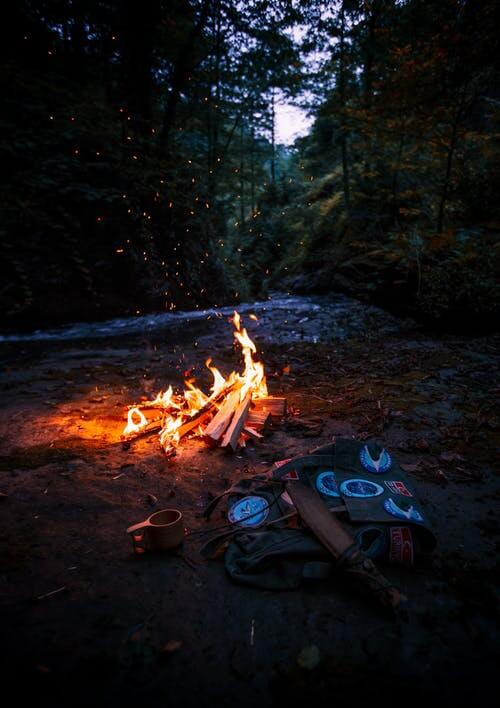 Meal Ideas for Camping:
Use the following food ideas for camping to plan out your camping menus and camping packing list for your next family camping trip. I have collected a list of the Best food to take camping, including some easy to make pre-made meal ideas for a camping trip. Now if you are like me when you go camping you want to spend your time enjoying the outdoors and not cooking and cleaning all day, which is why I have created a list of camping foods that are delicious, healthy, simple and easy to make after enjoying the outdoors all day. Many of the recipes I have collected are fast to prepare and simple even for the beginner camping chef who is not used to cooking on camping cooking equipment. For many of the recipes you can create them at home by doing the prep work so your day will be free for adventure and exploring.
Healthy Camping Meals: Reasons to Meal Plan what foods to bring Camping
Leisure Time

Save Money

Save Space and Avoid Over packing
Campfire Food Ideas for Breakfast:
There is nothing like sitting around the campfire early in the morning with a warm beverage and just enjoying the calm and quiet of the great outdoors that we have right in our backyard living in Ontario. Breakfast is a staple while camping as we often get caught up in activities in the middle of the day and miss lunch so having a hearty breakfast to keep you full is necessary.
Camping Lunch Ideas:
I find I like to keep camping lunches simple so that you don't have to spend the whole afternoon cleaning up. I also like to pack easy camping lunches that are great for picnics and head on a hike or to the beach so having a easy lunch on the go makes life much simpler. These are all great ideas that can be cooked over the fire which is perfect when you are eco camping.
Ideals for Camping Meals for Dinner:
Camping dinners are the best time to gather around with friends and family and just enjoy the warm food of the campfire or BBQ and enjoy each others company. Camping Dinners don't have to be the prettiest looking but these recipes will ensure that they are tasty for the whole family. As you can see from many of the recipes, one of the easiest ways to cook dinner on a campfire is using foil packs so don't forget to pack aluminium foil.
Sides:
Ideas for Camping Desserts:
We love desserts around the campfire so much that we have devoted a whole post to Easy Campfire Desserts that will wow and impress!
So take advantage of the warm weather, cool breeze, and fresh air that you can find Camping in many camp sites in Ontario. So #FindYourselfHere in Ontario Parks this Summer and create memories that will last a lifetime and get those kids of their screens and back to the outdoors! I guarantee after all the time outdoors they will eat and sleep well, leaving you with Happy Campers!
PIN FOR LATER: