This summer Drive-In Movie Theatres are going to be very popular for the whole family!!! If you are looking for a Drive-In Movie theatres near Mississauga, Brampton and Halton we have you covered. Check out the list below to find one that works for you. I know we live in an era of modern day technology that allows us to stream movies in the comfort of your home.
The big screen, salty snacks including popcorn, headlights and fresh air are the prefect date night idea.
But there is something special about watching a movie on an outdoor movie theatre, that can't be replicated at home. It's a good place to unplug with the family. Luckily for you, film buffs can experience an outdoor movie theatre in many locations that are a short drive from Toronto.
While it you may think the dive-in movie theatres are a thing of the past, there are many great ones near Toronto, Brampton, and Mississauga including 5 Drive In Oakville, The Mustang Drive-In in Guelph, and Sunset Drive-In in Barrie.
Outdoor Movie Theatres Ontario
Checkout other Fun Summer Activities like: Waterparks in Ontario, Outdoor Pools near Missisauga and Brampton, Beaches in the GTA, Petting Zoos in the Greater Toronto Area, or Daytrips from Mississauga.
Drive-In Movie Theatres Near Toronto, Mississauga, Brampton and Halton
Make sure you don't miss any of the best Events, Activities and Places in the Peel Region by joining Peel Parents Resource on Facebook!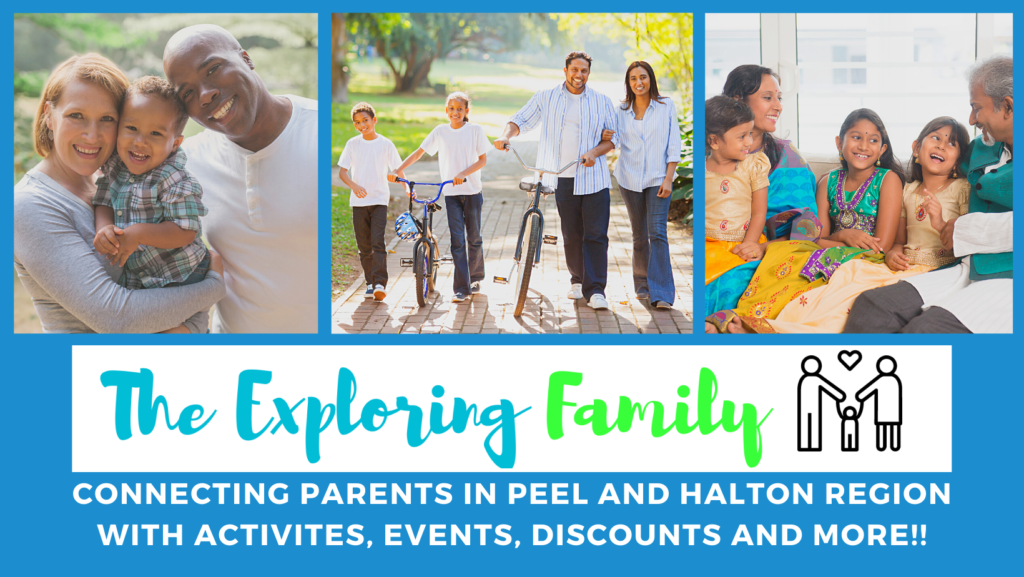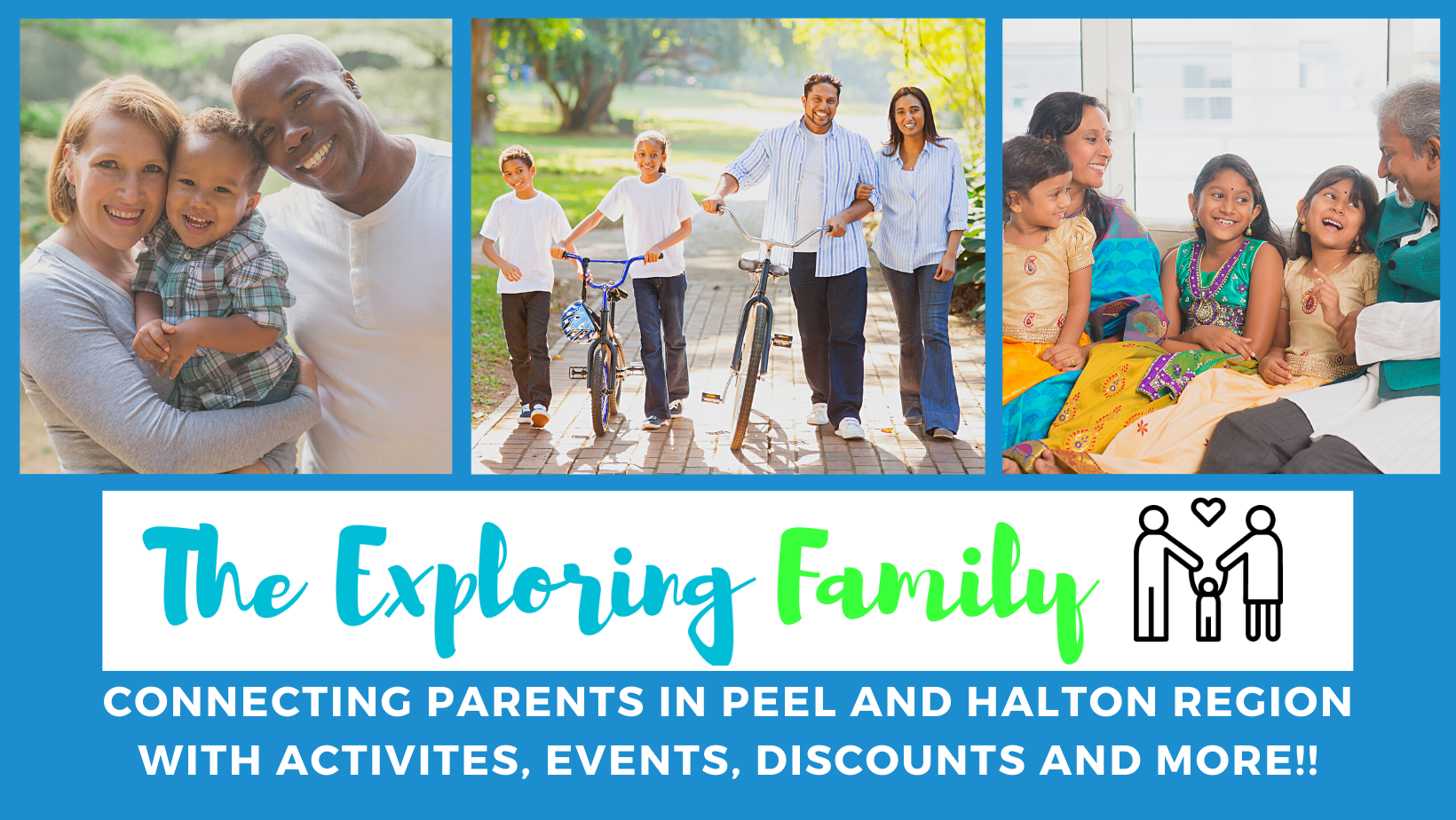 Drive-In Ontario
While we don't have any permanent Drive-In Ontario Movie theatres directly in Toronto, Brampton or Mississauga there are some in cities within a short drive that you can enjoy with your family. Never been to a Drive-In Movie Theatre before? If this is your first time at a drive in here is what to expect: Drive in Movie theatres play movies at night on large screens. You drive into the parking area for the theatre and park at the screen that will be playing the movie you are there to see.
Lots of people drive into the parking lot with the car is facing forward and they sit in the seats normally to watch the movie. Other people reverse into the parking spot and open up the trunk to and set up their own chairs to watch the movie. The theatres normally open around 8pm and the first movie starts around 9pm (check the individual theatre times).
You listen to the movie over your car radio, the drive in theatre will tell you what station that you will need to tune in to when you arrive. Normally there are at least 2 movies that play back to back, sometimes they also have "all-nighter" events that play 3 or more movies.
Check websites to see what movies are playing and if possible purchase your tickets ahead of time. Also check the website to see if you are allowed to bring your own snacks or drinks, or to see if they are allowing concession sales only.
Drive-In Movie Theatres in the Greater Toronto Area:
Details below on the Drive-In Theatres in the Toronto Area
Are drive-in theaters open in Ontario?
YES!!! Drive-in movie theatres are open in Ontario (again). Enjoy a fun, and easily socially distanced outing (if you wish) with your family and take in a movie at one of the drive-in theatre near you.
Drive-In Theatre Near Me
Oakville Drive-In

–

5 Drive-In Theatre

5 Drive-In Theatre Oakville – 2332 Ninth Line, Oakville, ON
905-257-8272

Not only can you enjoy movies at the Oakville Drive-In, but there are also special events like concerts. They accept debit, credit and cash. You can pre-order tickets online. Children 5 and under are FREE. Be aware that rates are slightly higher on holidays.

The 5 Drive In has existed in Oakville since 1960. They have three screens that show a variety of films for guests to enjoy. The film-going experience is even more fun with great snacks like Funnel Cake, Pickles on a Stick, Traditional Popcorn, Candy and more. They even have some great combos like the Couples Deal.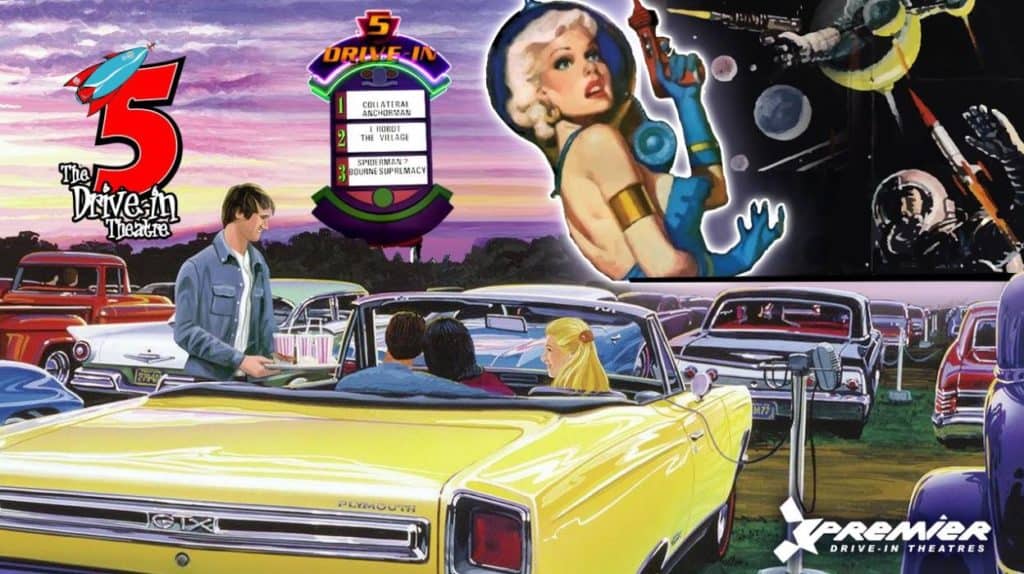 Guelph Drive-In – Mustang Drive-In Guelph
Mustang Drive-In Guelph – Jones Baseline Rd., South of HWY 7 between Guelph and Rockwood, Guelph, ON
519-824-5431
Make sure you bring cash as Mustang Drive-In Guelph does not accept debit/credit. Children 5 and younger are free, and you can get discounts on Tuesday night movies.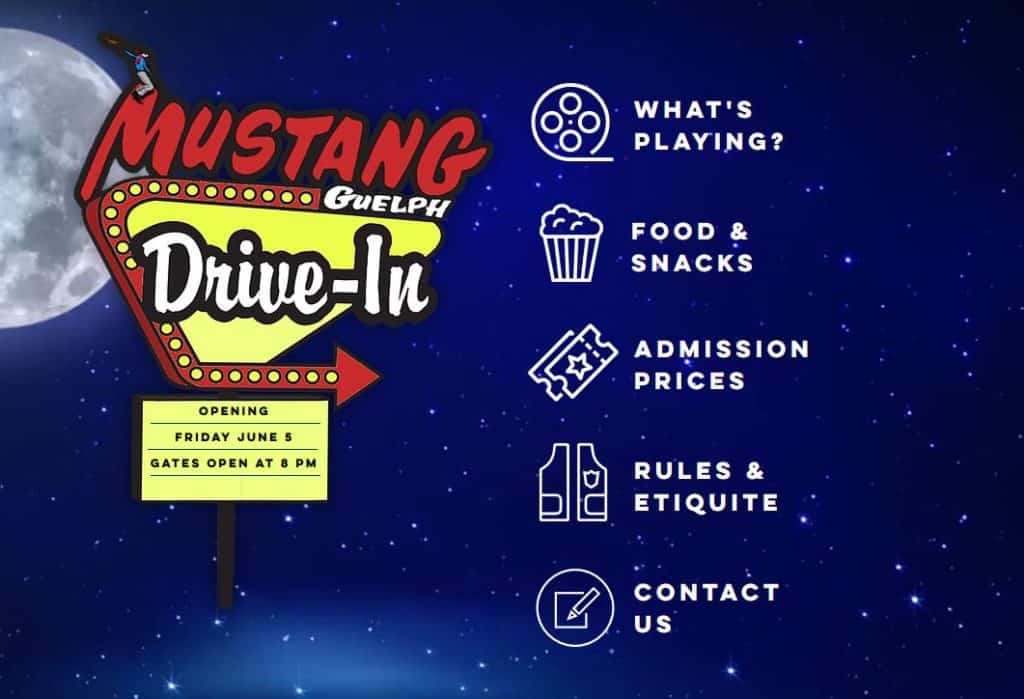 Hamilton Drive-In – Starlite Drive-In Hamilton/Stoney Creek
Starlite Drive-In Stoney Creek – 59 Green Mountain Road East, Stoney Creek, ON
905-662-4800
This Hamilton Drive-In offers tickets online purchase. If they happen to be sold out for the night/movie you want, tickets may be available for purchase at the box office after the 1st show. Families can enjoy a movie experience on a budget as the Drive In offers combo deals on concessions that helps the budget.
May it a full day be exploring nearby attractions like Rogers Reservoir Conservation Area, Tree Walk Village and numerous golf clubs.

Newmarket Drive-In – Stardust Drive-In Theatre Newmarket
Stardust Drive-In Theatre – 893 Mount Albert Road, Newmarket (East Gwillimbury), ON
905-836-4444
The Newmarket Drive-In has 3 screens for a wide selection of movie choices. Stardust Newmarket also offers a wide variety of concession items available for purchase including popcorn, snacks, and drinks.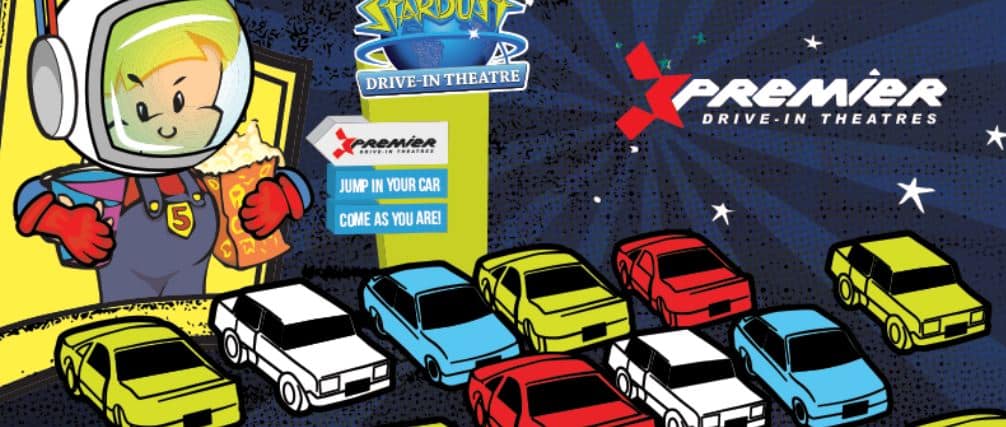 Barrie Drive-In Theatre – Sunset Drive-In Movie Theatre
Sunset Barrie Drive-In Theatre – Hwy 11 and Oro-Medonte Line 4 (134 Line 4 South, Oro-Medonte), Barrie, ON
705-487-2212
At this Barrie Triple Drive-In Theatre you can enjoy a selection of movies to choose from. Children aged 5 and under are free. A selection of food and snacks are available including hot dogs, pogo, french fries, onion rings and more.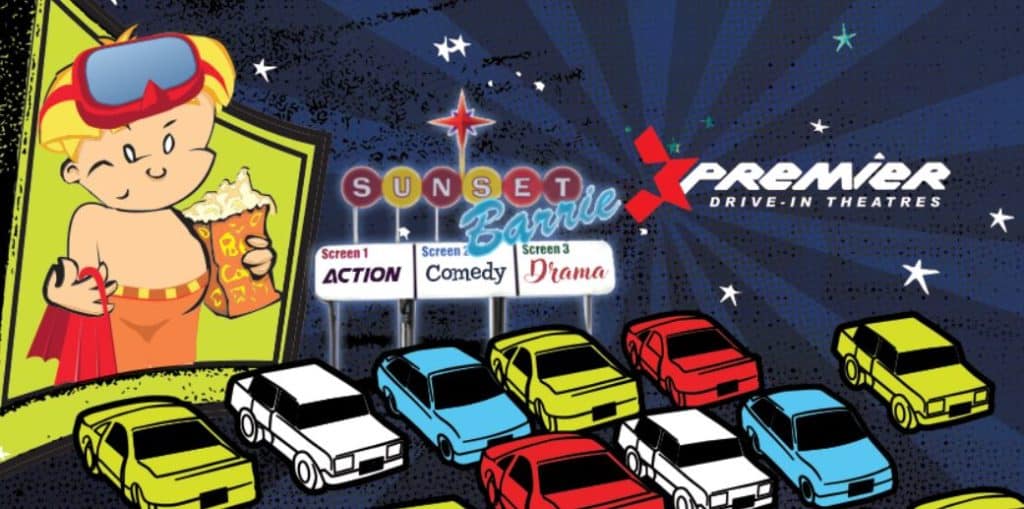 Drive-In Movie Theatres in Ontario
Drive-In movie theatres are not just in the Toronto area. Willing, or wanting, to go a little farther for your Drive-In Movie Theatre adventure. There are lots of options across Ontario. Check out the Ontario Drive-In Movie Theatres below:
Lindsay Drive-In Movie Theatre
Lindsay Drive-In Movie Theatre – 229 Pigeon Lake Road, Lindsay, ON
There are 2 screens at the Lindsay Drive-In Theatre. Movies start at dusk check the website for start times as they will vary depending on the time of year. Dogs are welcome to join you at this Lindsay, Ontario movie theatre as you take in a show as long as they are on a leash.

Hanover Drive-In Theatre
Hanover Drive-In – 033277 Grey County Road #28, Hanover, ON (North West of Mount Forest)
519-364-2066
The Hanover Drive-In Theatre has 1 screen to enjoy your double-header movies on. If you are looking for Hanover movie times just check out their website for times and movie selection. They accept Cash or Debit only.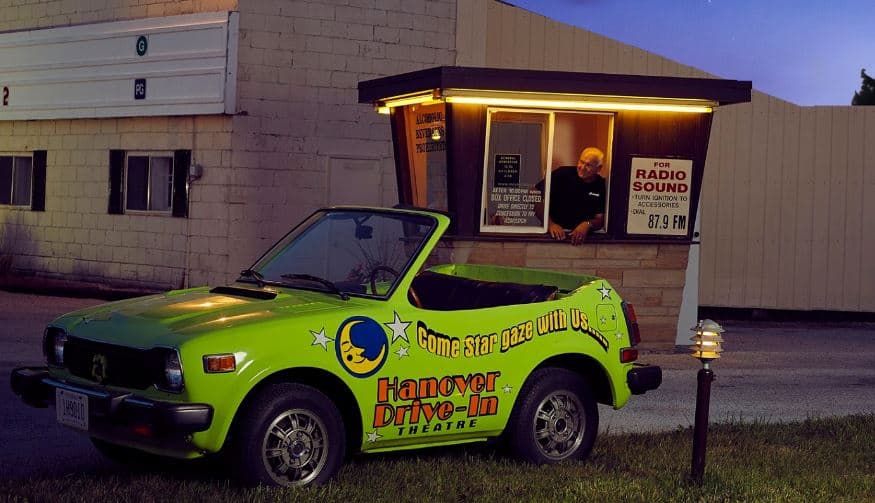 Muskoka Drive-In Movie Theatre Gravenhurst
Muskoka Drive-In – 1001 Theatre Road, Gravenhurst, ON
705-687-4880
The Muskoka Drive-In Gravenhurst offers 2 screens to choose from. They are CASH ONLY and have a ATM on site if need. Children 5 and under are free. Pets are welcome as long as they are leashed and controlled.

London Drive-In Theatre – Mustang Drive-In
Mustang Drive-In London – 2551 Wilton Grove Road, London, ON
519-644-1160
The Mustang Theatre London has 2 screens to choose from. You can skip the concession line by ordering your food online, check out their website for details. They have a selection of hot foods, snacks and drinks.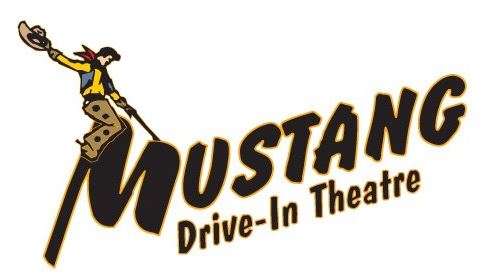 Oxford Drive In Movie Theatre Woodstock
Oxford Drive-In Movie Theatre – 684471 Road 68, Woodstock, ON
Phone: 519-537-7392
Oxford Drive In Movie Theatre Woodstock has 1 screen with a variety of movies each week. You can order tickets online, or purchase at Reel Treats Store or at the box office at the movie theatre Woodstock Drive-In. This theatre also offers special events like a weekly Trunk Vendor show and Car Show Cruise nights.
Port Hope Drive-In Theatre
Port Hope Drive-In Movie Theatre – 2141 Theatre Road South North of Highway 2 and South of the 401 on Theatre Road. Look for the Giant White Theatre Screen!
905-434-8233​
The Port Hope Drive-In has 1 big screen to enjoy your movie experience. Quick snacks can be purchases at the consession stand, hot food is delivered freshly cooked right to your car. The Port Hope Theatre options include hamburgers, hot dogs, onion rings, french fries, poutine and chicken fingers.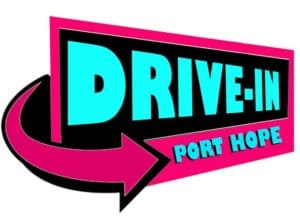 Bloomfield Drive-In Theatre – Mustang Prince Edward Picton Drive-In Movie Theatre
Mustang Prince Edward County Picton Drive-In Movie Theatre – 1521 Prince Edward County Rd 1, Bloomfield, ON, K0K 1G0
613-393-2006
Tickets are priced by the carload, so grab some friends and head out to this Bloomfield movie theatre. The snack bar is available for hot treats like fries, onion rings and chili. And of course you can also get popcorn, candy and pop too.

Grand Bend Drive-In – Starlite Drive-In
Grand Bend Drive-In – 36,752 Crediton Road, Grand Bend, Ontario, N0M 1T0
519-238-8344
The Grand Bend Drive-In features 2 screens to choose from and are a CASH ONLY establishment. Special pricing available on Sundays by the carload, so grab some friends to enjoy a double header. No advanced ticket sales are available. Outside food and drink is welcomed. Kids 6 and under are free at the Grand Bend Drive-In theatre.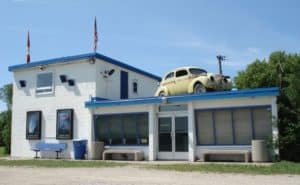 Tilbury Drive-In Theatre – The Boonies Drive-In (Between Chatham and Windsor)
The Boonies Drive-In – 4625 Richardson Sideroad, Tilbury, ON
519-682-1010
The Tilbury Drive-In theatre is open Friday to Sunday with new movies starting every Friday. You can purchase tickets online, or at the gate (Cash only). Food and drinks are available for purchase (Cash, credit or debit). Make sure you remember your parking spot number when ordering your food and they will bring it to you!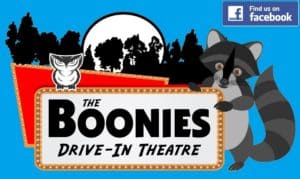 Niagara Falls Drive-In – Canview Drive-In Movie Theatre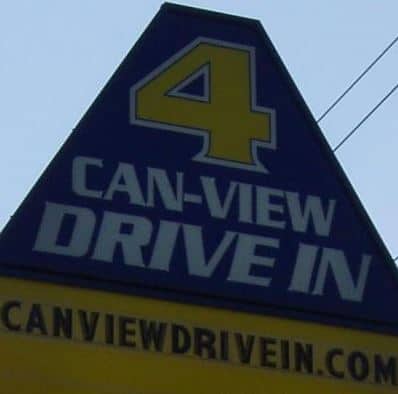 Canview Drive-In Movie Theatre – 1956 RR 20, Fonthill, ON L0S 1E0 (Near Niagara Falls)
This drive-in theatre near Niagara Falls has been a staple in the community for years. Ownership changed in 2022, check the website for updates on the 2023 season.
Enjoy your trip to the drive-in movie!
Movies Under the Stars
Many local municipalities in the Greater Toronto Area host summer movie nights including Toronto's Movie Under the Stars where you can grab a picnic and enjoy watching an outdoor movie on the inflatable big screen. The Shows all start around dusk.
Brampton Outdoor Movie Nights – 2023 Coming Soon
Mississauga Outdoor Movie Nights – 2023 Coming Soon
Please Note:
We do our best to ensure the information on The Exploring Family is accurate, however information and events are subject to change.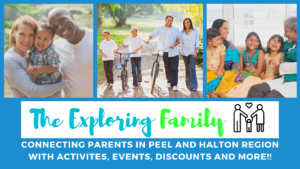 Can you help make this article better?
If you have noticed an error, have additional information or would like to share a comment you can:
E-mail us at info@thexploringfamily.com
Find us on Facebook: The Exploring Family
Find us on Instagram: @The.Exploring.Family