Winter is here and it is time to get out and play!  Embracing all the fun that winter has to offer is key to making it through the short days and long cold nights. Tobogganing in Mississauga is a great way to embrace the snow!  There are so many activities you can get out and enjoy outdoors during the winter, no need to stay cooped up inside.  You can get out for a hike, just dress in layers and ice cleats are a good idea as well.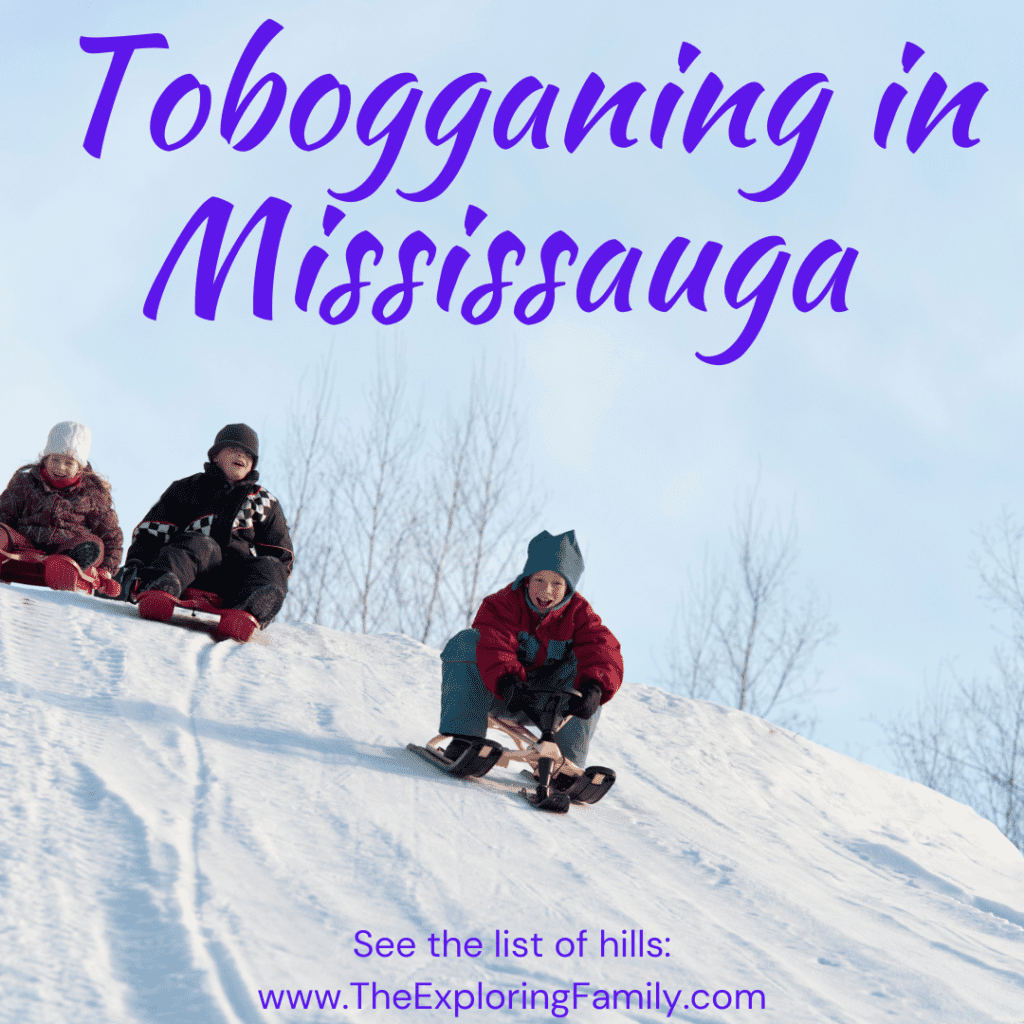 If you enjoy skating there are several outdoor rinks in Mississauga that you can enjoy and many natural rinks around the city that are open weather permitting. But of all the winter activities my children enjoy tobogganing the most! There are many great spots to get out and enjoy sledding, and we are going to let you know the best tobogganing Mississauga has to offer.
Tobogganing Hills in Mississauga
Tobogganing is a FREE activity and a great way to EXPLORE the Outdoors! A few tips before you head out. Safety first always! Check the hills for any debris, sticks, snow/ice ramps that may be left behind. Helmets are always a good idea. If you are at a bigger hill, test the speeds out first by starting in the middle, before going all the way from the top.

To ensure you have a fun time make sure you dress in layers to keep warm, and of course snowsuit, waterproof boots and waterproof gloves are always a good idea. There is lots of walking involved with climbing back up the hills when tobogganing that everyone will get a good workout.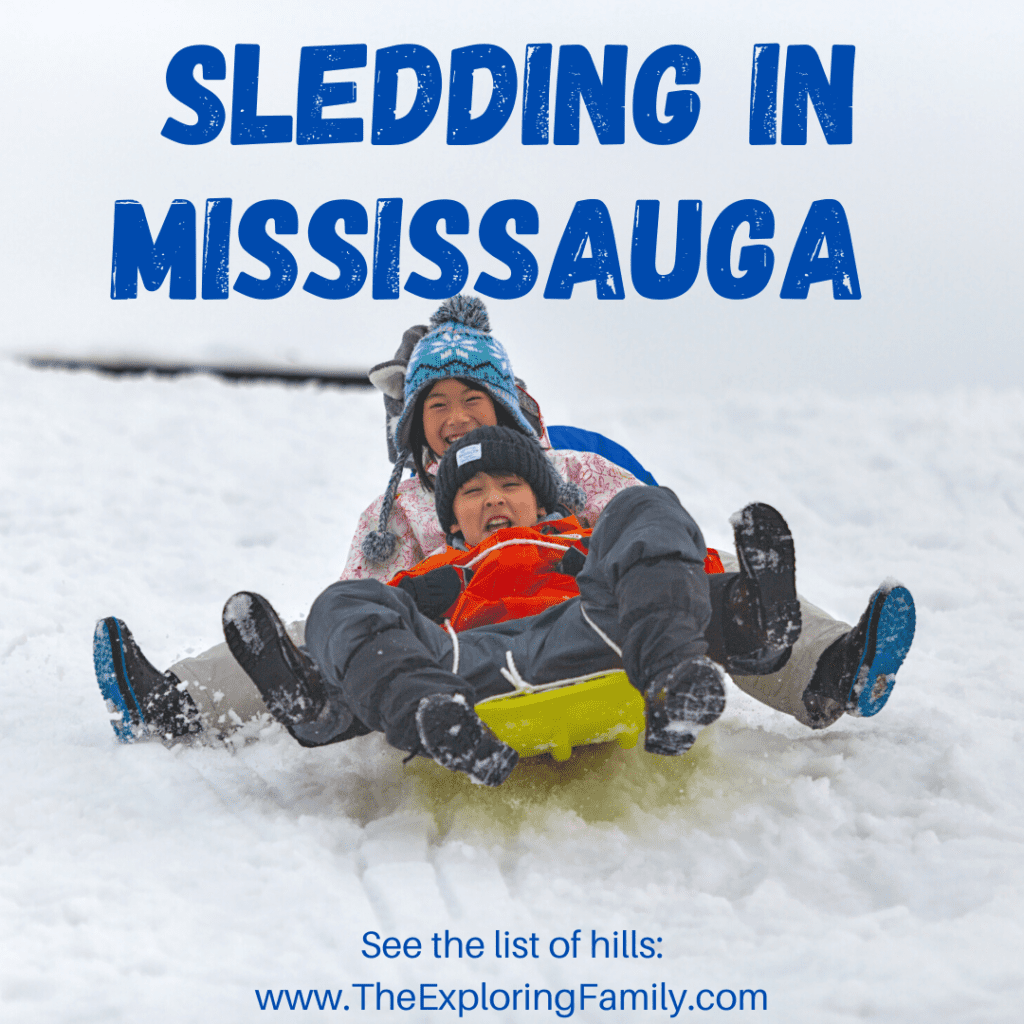 Related: Tobogganing in Brampton, Skating in Brampton, Skating in Mississauga, Winter Activities in Halton Hills, Snow Tubing in Ontario
Map of Tobogganing Locations
Tobogganing in Mississauga
Birchwood Park – 1547 Lakeshore Rd W.
Bookmede Park
Castlegreen Meadows – 2829 Castlebridge Dr
Danville Park – 6525 Danville Rd
Erindale Park – 1695 Dundas St. W.
Green Glade Sr. Public School
Jack Darling Memorial Park – 1180 Lakeshore Rd W.
Union Park 6627 Tenth Line W.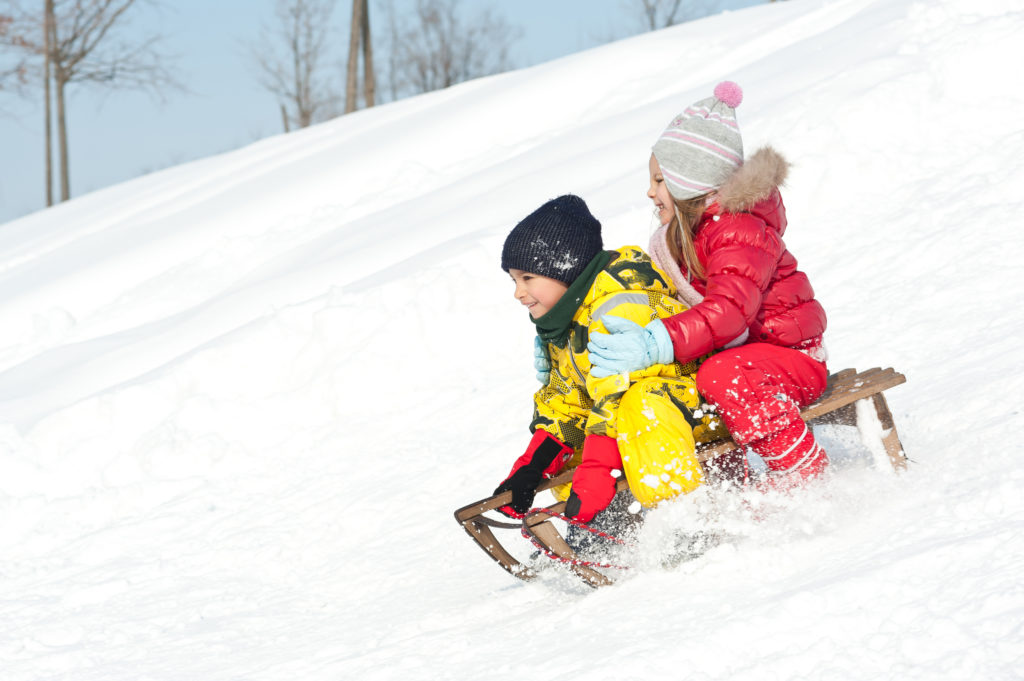 Sledding in Mississauga
The city of Mississauga has a list of Toboggan hills that have designated areas for sledding.
Danville Park has parking and a short walk to the hill. You also have a nice view of Pearson airport and can watch planes take off and land.

Other recommendations for tobogganing and sledding include:
-> St. Helen's in Clarkson
-> Applewood High School
-> Ellengale School in the McBride and Credit Woodlands Area
-> Bristol Road Middle School
-> St Bernard de Clairvauc – Small hill next to the school
-> Castle Bridge Public School – there is a hill behind the school
-> Gatineau Green park has hills you can go down multiple sides of the hills. They're more popular for the small/young kids. You can park on Falconer and walk down the path to the hills from there or turn onto Bow River Crescent and access from there
-> Vic Johnson Community Centre in Streetsville
-> Castlebridge Park
-> Cawthra Park high school – small hill (near the pool entrance)
Do you have a hill that love, let us know!
We do our best to ensure the information on The Exploring Family is accurate, however information and events are subject to change.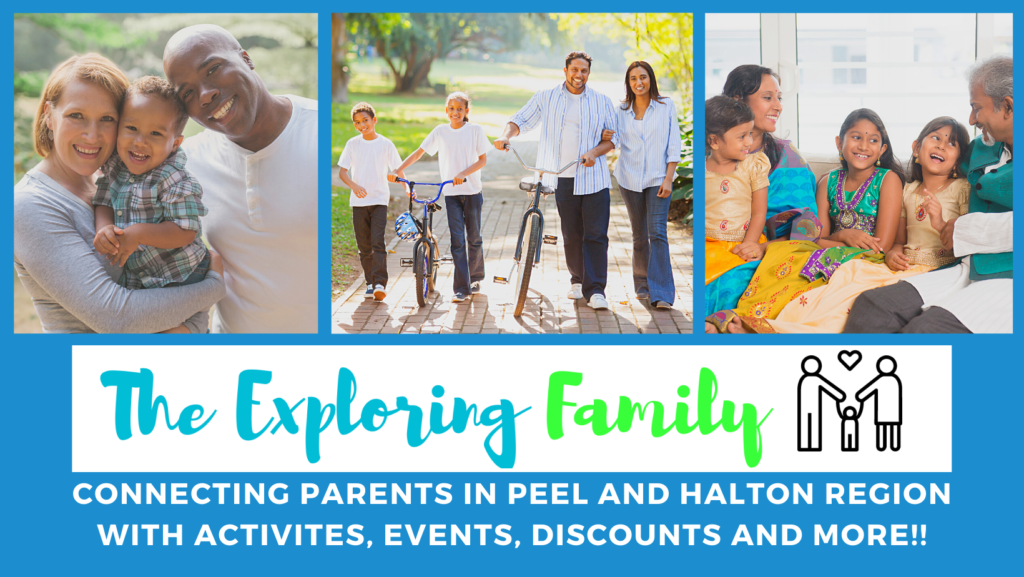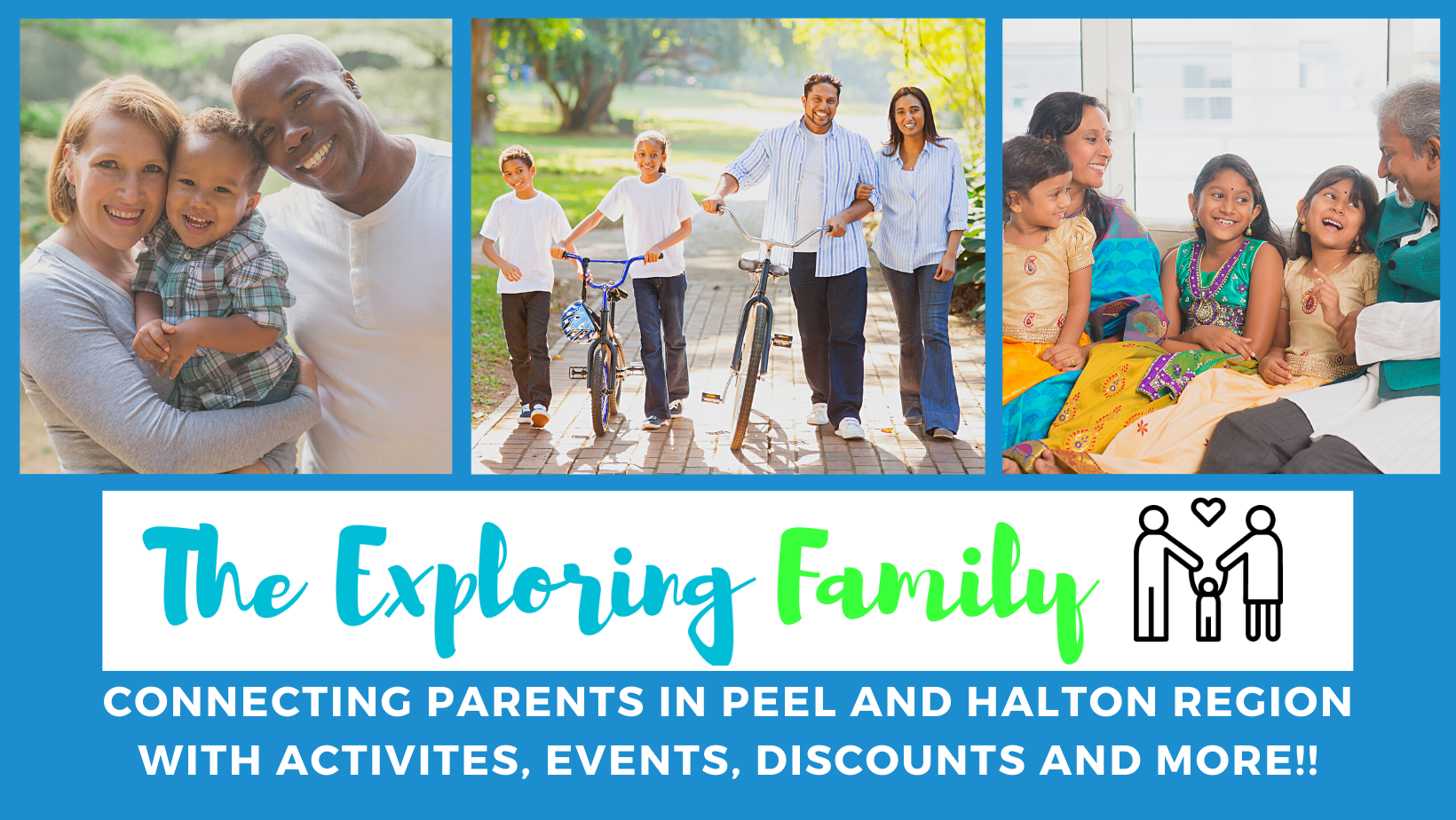 Can you help make this article better?
If you have noticed an error, have additional information or would like to share a comment you can:
E-mail us at info@thexploringfamily.com
Find us on Facebook: The Exploring Family
Find us on Instagram: @The.Exploring.Family
Local Winter Fun