I'm a big fan of seasonal baking and fall is one of my favourites…did someone say pumpkin spice?? With fall officially here I thought I'd share a collection of some of the best fall dessert recipes I've come across that include pumpkin. It's currently Thanksgiving weekend and with Pumpkins all around and the amazing mug of tea I got from a co-worker I was inspired to write a new post full of Easy Pumpkin Recipes.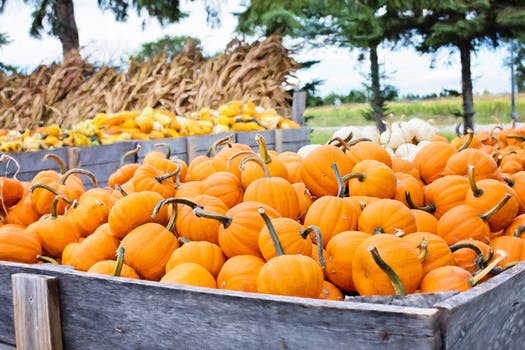 Pumpkin is an awesome ingredient that can be used in many recipes including pumpkin desserts, pumpkin soup, pumpkin pasta, pumpkin pancakes, pumpkin cookies and so many more. So if you are a lover of Pumpkin and Pumpkin Spice I am sure you will find a recipe that you love. The list will include both fresh pumpkin recipes and canned pumpkin recipes so whichever way you have pumpkin you can create a new dish. If you can make it with fresh or canned pumpkin then we have included it on our list of Recipes that use Pumpkin. The great thing about Pumpkin as an ingredient is that pumpkin is incredibly health and has a low calorie count and the nutrients and antioxidants help boost your immune system as well as promote overall health.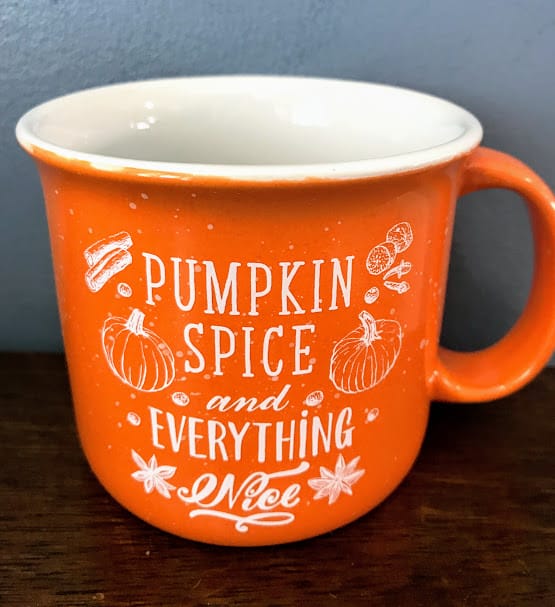 Parents always need shortcuts when it comes to cooking as the hours in the day are already stretched thin so that is why using canned pumpkin puree is a great way to incorporate pumpkin without all the work. There are so many possibilities with pumpkin to create a unique fall dish for your family Thanksgiving, Halloween or just simply fall event. Pumpkin is even a great ingredient to use if you wan't to make dog cookies for your pooch as I have definitely made some before using the Apple Pumpkin Dog Treat Recipe which you will find below. If you love fall as much as we do also checkout our 28 Best Fall Dessert Recipes. Now if you love seasonal baking as much as I do stay tuned in November for The Best Cookies for a Christmas Cookie Exchange.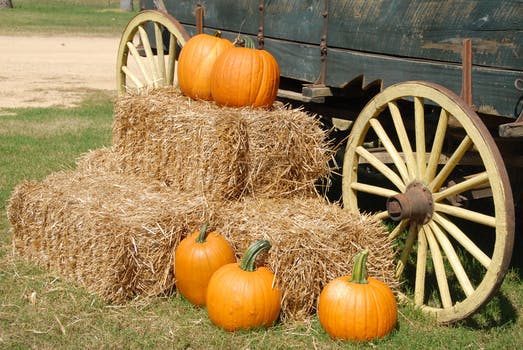 If you have love Pumpkins and Halloween as much as we do check out all of our Fall and Halloween content including: Five Halloween Ideas for Under 5, Creepy Crawly Spider Treats and Decorations, Healthy Halloween Snacks, Stuffed Pepper Jack-o-laterns, Halloween Baby Wearing Costumes and so much more!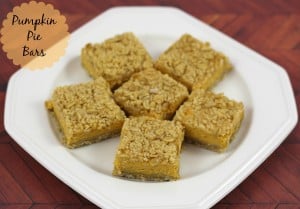 Pumpkin Desserts:
Pumpkin Cheesecake by Shugary Sweets – A double layer of pumpkin cake surrounded by cream cheese frosting creates this perfect autumn dessert.
Pumpkin Chocolate Chip Cookies by The Exploring Family – These are a healthier version of chocolate chip cookies as they offer all the benefits of pumpkin and are made with whole wheat flour and yet are soft and chewy and have a fairly long shelf life in a sealed container.
Pumpkin Roll Cake by Natalie's Health – Another healthy dessert option that features healthy ingredients, is low calories and is refined sugar free. With a hint of maple cream cheese filling this cake is a guilt free dessert.
Pumpkin Pie Bars by The Exploring Family – Pumpkin spice is EVERYWHERE these days – in your coffee, muffins and even chocolate bars! Well why not have a little fun with Pumpkin spice right at home by making some delicious Pumpkin Pie Bars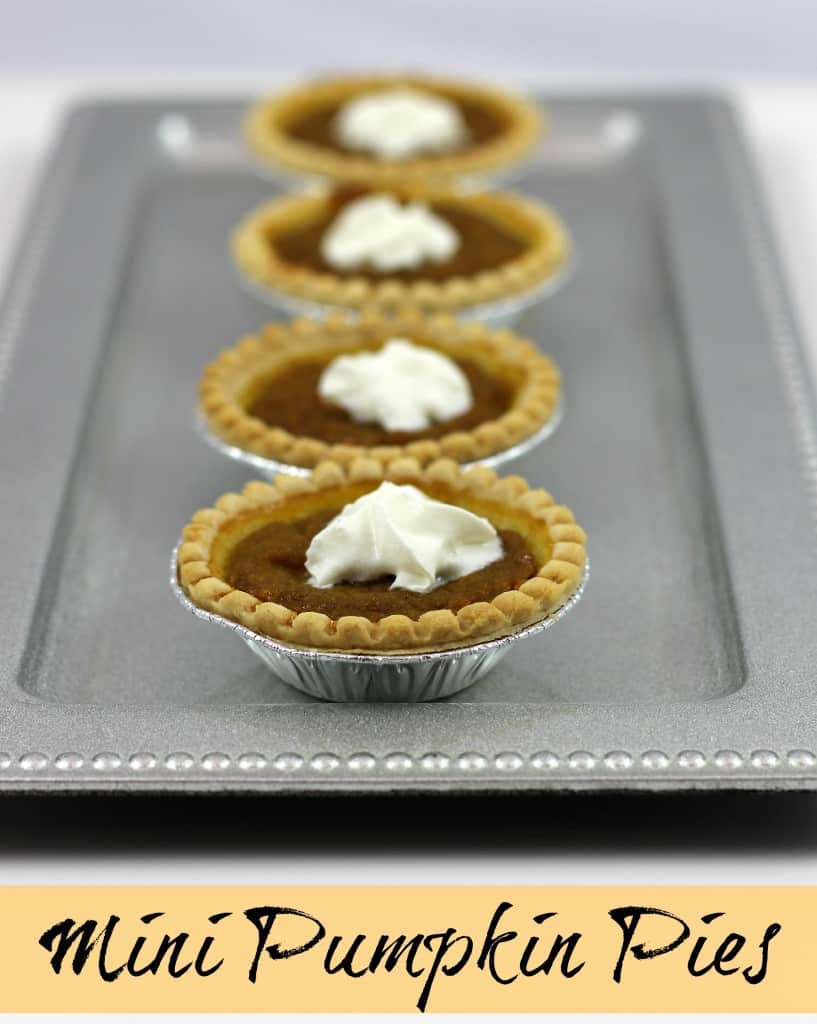 Mini Pumpkin Pie by The Exploring Family – There is only one true classic Pumpkin king – Pumpkin Pie! A staple at our Thanksgiving dinner table Pumpkin Pie is a family favourite that we normally only have once a year, so wouldn't it be great to be able to have little pumpkin pies for each guest.
Home made Pumpkin Pie with Canned Pumpkin by The Exploring Family- No fall is complete without lots and lots of pumpkins. Going to the pumpkin patch, carving pumpkins, decorating our houses with pumpkins. Pumpkins are a quintessential part of fall. And of course so is pumpkin pie. It is a deliciously rich pie; a perfect autumn dessert (hello Thanksgiving!).
Pumpkin Pudding Parfait by A Mom's Impression – amazing little rice pudding parfait that is wonderful in fall.
Pumpkin Peanut Butter Layer Brownies by Strength and Sunshine – A perfect gluten free vegan friendly recipes that is a combination of pumpkin, peanut butter and chocolate.
Pumpkin Gingerbread by Chicken Scratch NY – A combination of pumpkin and gingerbread that creates a dark gingerbread with spices that remind you of fall.
Pumpkin Chai Creme Brulee by Chicken Scratch NY – Like regular creme brulee but even better when you add a hint of pumpkin.
Cookie Dough Pumpkin Pops by Saving You Dinero – Make these Cookie Dough Pumpkin Pops to celebrate fall or Halloween.
Pumpkin Dips:
Pumpkin Hummus by Rhian's Recipes – This delicious pumpkin hummus is full of flavour and is an easy make ahead appetizer for any fall gathering and is also vegan and gluten free which is great if you have friends with dietary restrictions.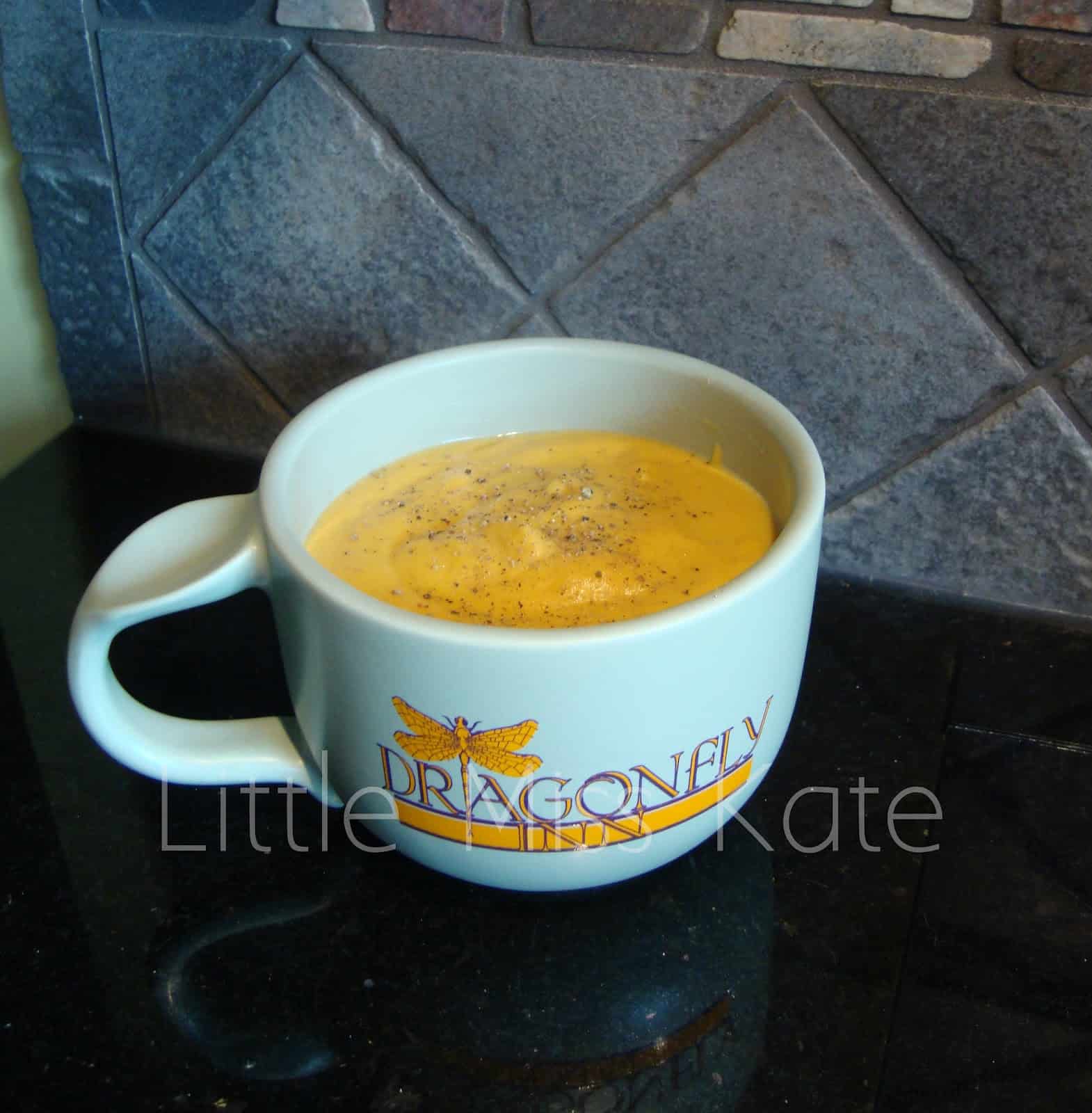 Pumpkin Soups, Pumpkin Curry and Pumpkin Stew:
Pumpkin Curry by Rhian's Recipes – Another vegan gluten free option that is comforting, healthy, nutritious, rich and creamy and makes great use of fall seasonal produce.
Pumpkin Soup by The Exploring Family – Fall is the perfect time to bring soup for lunch so why not try out pumpkin soup.
Thai Pumpkin Red Curry by Piping Pot Curry – Made in just one pot using curry paste, coconut milk, pumpkin and other veggies this is another vegan friendly recipe that makes the perfect meal.
Pumpkin and Pork Stew by Savour the Best – This one pot stew combines tender pork, herbs and spices with the sweet flavour of pumpkin.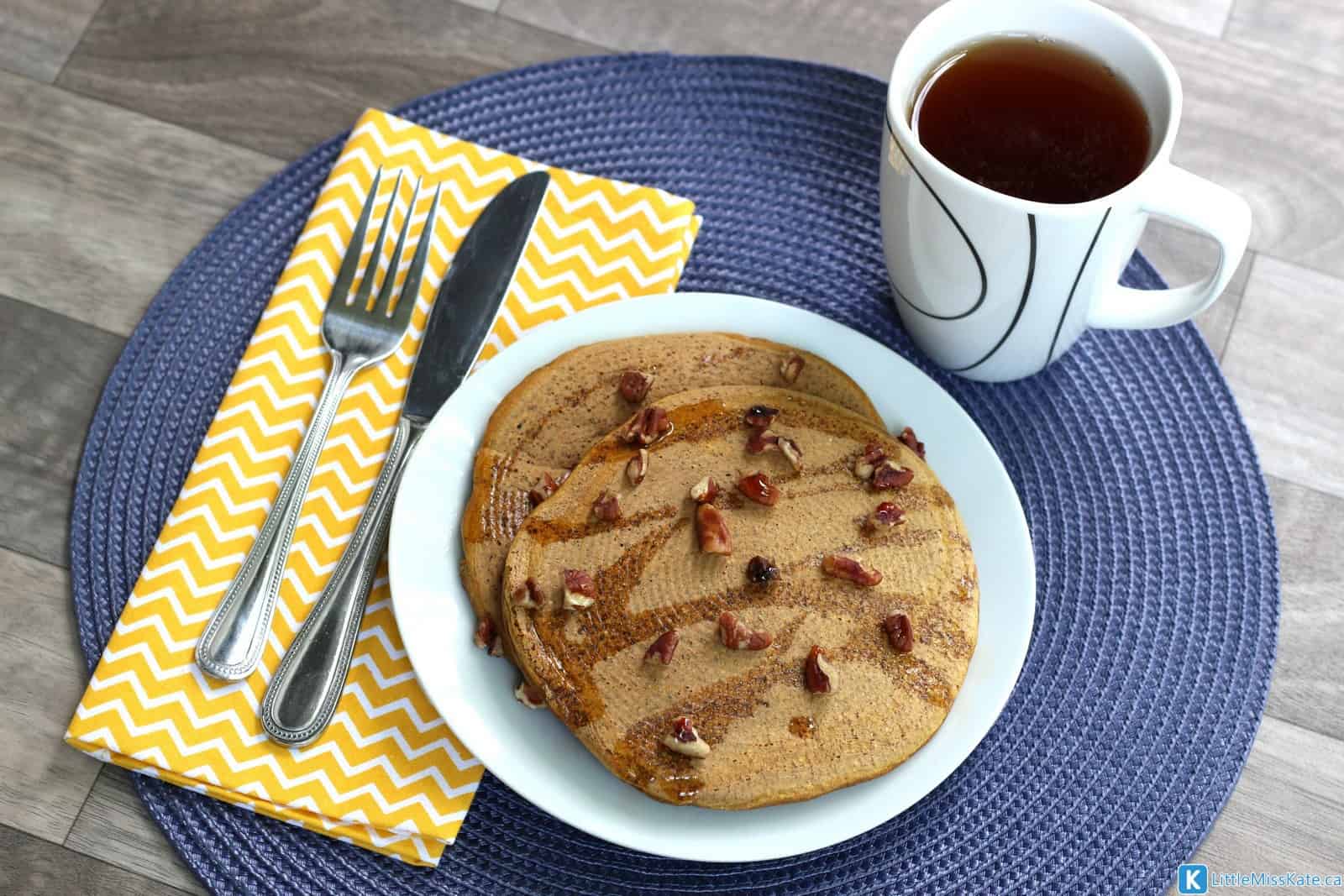 Pumpkin Breakfast Treats
Flourless Pumpkin Protein Pancakes by The Exploring Family – These flourless, gluten-free protein pancakes are a simple and delicious twist on Protein Pancakes which are a awesome high protein breakfast idea to help you start the day off right and meet your nutrition goals.
Pumpkin Doughnuts by The Purple Pumpkin – If you love mini doughnuts but want to also enjoy the taste of pumpkin spice.
Pumpkin Cinnamon Apple Sauce by Cheese Curd in Paradise – The perfect treat for babies and little kids as if they are like my daughter they love apple sauce.
Pumpkin Banana Muffins by Cheese Curds in Paradise – Moist banana pumpkin muffins that are freezer friendly and make for a great breakfast or after school snack.
Pumpkin Scones by the Curious Frugal – Tasty pumpkin scones with an amazing maple glaze that you will want to put on everything.
Pumpkin Spice Oatmeal by Mission to Save – This breakfast staple is even better with a little maple syrup added to it.
Pumpkin Waffles by Mom vs The Boys – These pumpkin waffles will become your favourite fall breakfast as they are light and fluffy Waffles topped with pecans, whipped cream and a pinch of cinnamon.
Pumpkin Drinks:
Pumpkin Spiced Latte by Jalisa Harris – Skip Starbucks and create the cozy feel of fall at home with this pumpkin spiced latte.
Pumpkin Spice Hot Chocolate by Striped Spatula – A yummy fall treat made with pumpkin puree, dark or white chocolate and bourbon makes the perfect sip for fall.
Pumpkin Juice by The Purple Pumpkin – This is a copy cat recipe for Pumpkin Juice found in Harry Potter movies and amusement parks.
Pumpkin Kentucky Mule with Ginger by Beyond Mere Sustenance – Known as Autumn in a glass, this will become your new fall favourite as it combines, pumpkin butter, bourbon and ginger beer.
Pumpkin Pie Milkshake by The Rising Spoon – Who doesn't love a milkshake, especially once you add pumpkin.
Pumpkin Dinners:
Pumpkin Penne Pasta with Sausage, Greek Yogurt, and Thyme by Natasha Halh – A perfect way to celebrate fall that is warm and savory but not dessert.
Pumpkin Mac and Cheese by This Deliscious House – A creamier version of Mac and Cheese that adds pumpkin without the kids even noticing.
Spinach Pumpkin and Walnut Salad by Divaliscious Recipes – a spinach pumpkin salad that has flavour, colour and texture.
Blue Cheese Pizza with Pumpkin by Slow the Cook Down – A quick and easy blue cheese pizza that is tasty and has crunchy toppings.
Pumpkin Falafel by Lathis Kitchen – Traditional falafel with roasted pumpkin added to the mix to create this new twist.
Pumpkin Black Bean Burgers by This Healthy Kitchen – Moist vegan friendly burgers jam packed with nutrients.
Pumpkin Ravioli by Creative Cynchronicity – Utilize the fall harvest with this delicious twist on ravioli.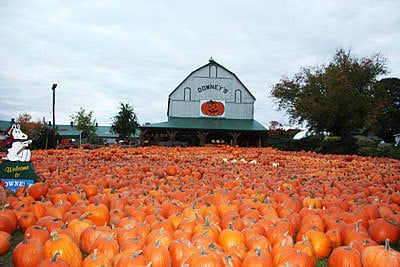 Pumpkin Treats for the Pets:
Pumpkin Tuna Cat Treats by Animallama – Pets deserve treats too so spoil your feline companion with these yummy pumpkin treats.
Pumpkin Apple Dog Treats by Three Little Ferns – If your dog is anything like mine they will love the combination of pumpkin and apple in these healthy treats.
We hope you enjoy one of the many new ways you can cook and bake with pumpkin this fall season!