Many people think of Niagara Falls, Ontario as a great place to visit in the sunny weather, but there is a lot to do in Niagara Falls bad weather too! I mean after all, if you are going down by the Falls themselves, you are getting a little wet anyway!  But what if it is a really rainy day? Well there are still a lot of outdoor and indoor activities in the Niagara Region that are fun and will keep you out of the weather. Niagara Falls can be a great destination for a Romantic Couples Weekend or Family Travel, as there are so many versatile attractions. Niagara Falls Canada also has a lot to offer in the Winter. Here are 10 Things To Do In Niagara Falls When It Is Raining: 10 Things To Do In Niagara Falls When It Is Raining
10 Things To Do In Niagara Falls Canada When It Is Raining
Click on the name to jump down for more details
Don't let a rainy day be a downer on your trip to Niagara Falls Canada.  There are so many Niagara Falls attractions that are fun to enjoy no matter what mother nature throws your way.  We will help you find what to do in Niagara Falls when it is raining!

Visit Bird Kingdom, and discover exotic birds and animals in the tropical rainforest. This is the largest indoor free-flying aviary in the world. You will want to give yourself at least an hour or more to explore.  We spent about 3 hours enjoying the exhibits, talking to the animal trainers, and sitting in some of the exhibits just watching the birds go by.  And don't forget to bring your camera, as you will want to capture some of these amazing creatures!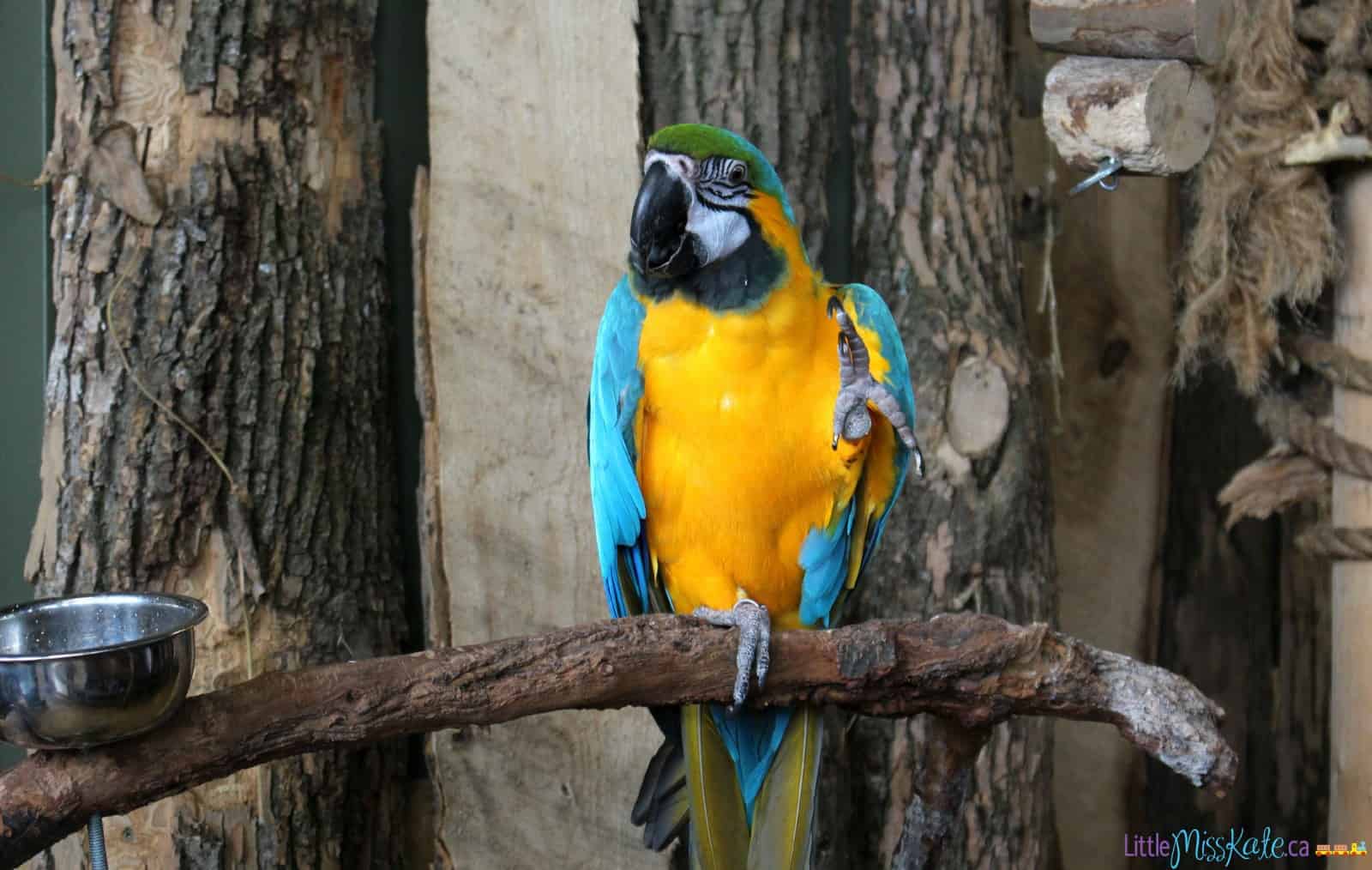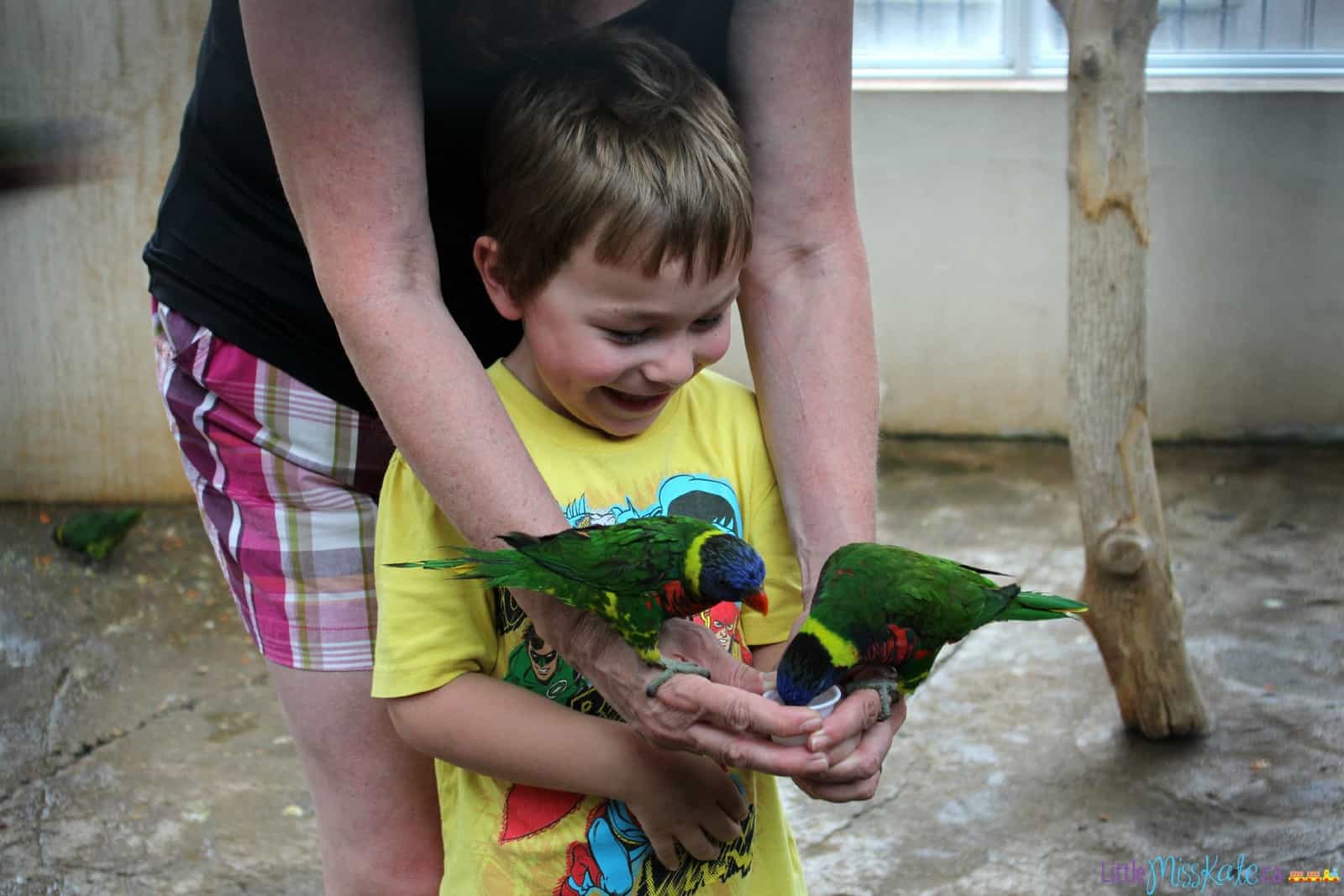 The Niagara SkyWheel is a unique way to see the Niagara Falls and surrounding area. Even if you are a regular visitor to the area you will enjoy this unique perspective. The ride is about 8-12 minutes long, and has enclosed cars for you to ride around in. This gigantic wheel is 175 feet (53 meters), and each car has a 360 degree view, with seats on both sides. This way you can experience the view from one direction, then another and another!
Now I bet you are wondering can you see Niagara Falls in the rain?  It is not so much the rain but rather how much fog or mist that will impact this.  However you will quickly be able to tell just how far the visibility is when you are visiting Niagara Falls.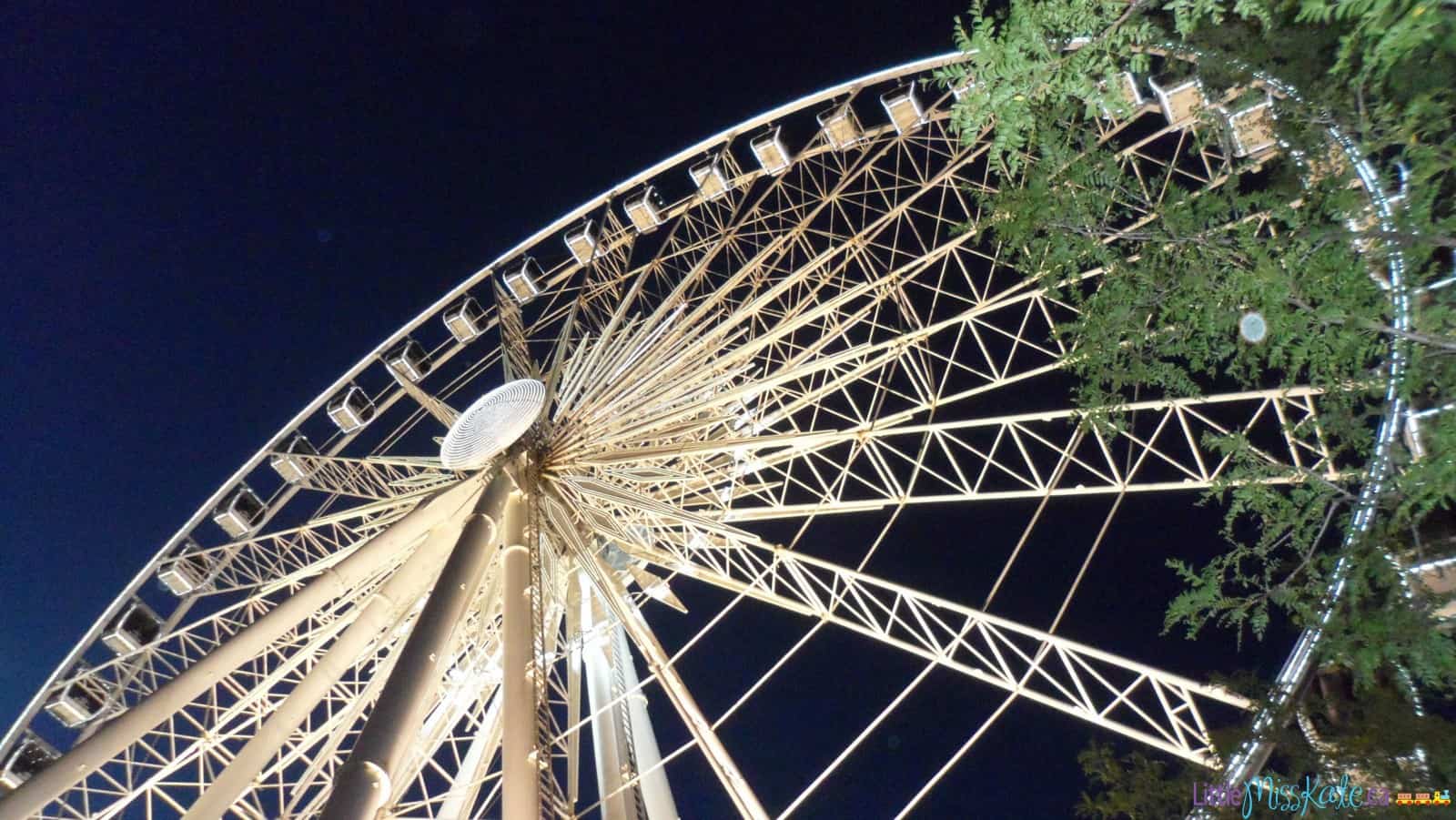 Indoor things to do in Niagara Falls Canada
On a gray rainy day, everything can seem so bleak and colourless, which makes the Butterfly Conservatory a perfect stop. Imagine 2,000 colourful tropical butterflies floating freely among lush, exotic blossoms and greenery. Bright and cheery, in a beautiful setting with ponds, waterfalls, and Emergence window, where butterflies leave their pupae and prepare to take their first flight. This is a self-guided walking tour, and starts with a short, informative video that will help you enjoy your visit.  The butterflies captivate the kids attention, and I could have easily spent hours just sitting and watching them fly around.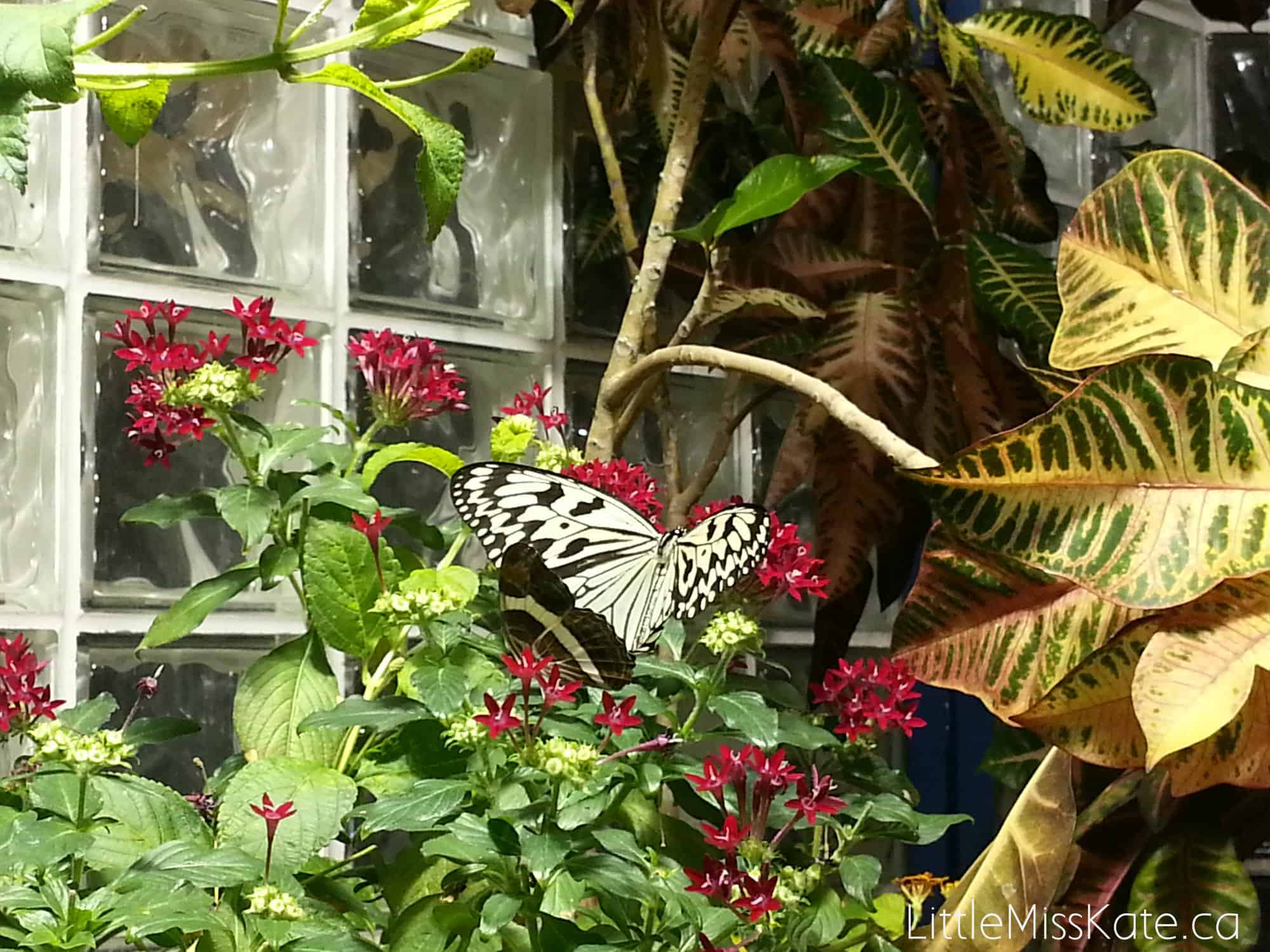 4. Indoor Water Parks
Indoor Water Parks are so much fun, and if you are going to get wet, you might as well be dressed for it! So grab your towel, and bathing suit, and have a blast! Great Wolf Lodge Resort is located just a few minutes from the falls and is a great family hotel.  When you are done getting wet at the water park, there is a kids spa, arcade, restaurants, convenient stores, coffee shops, as well as special events and activities just for the kids. Honestly, you won't know what the weather is like as you will be having so much fun!  Just remember that you need to have a room at the lodge to get access to the water park.  And if you do decide to head to the resort don't forget to check out Tips for Saving Money at Great Wolf Lodge and What to Pack When Visiting Great Wolf Lodge to make sure you are all set for your stay.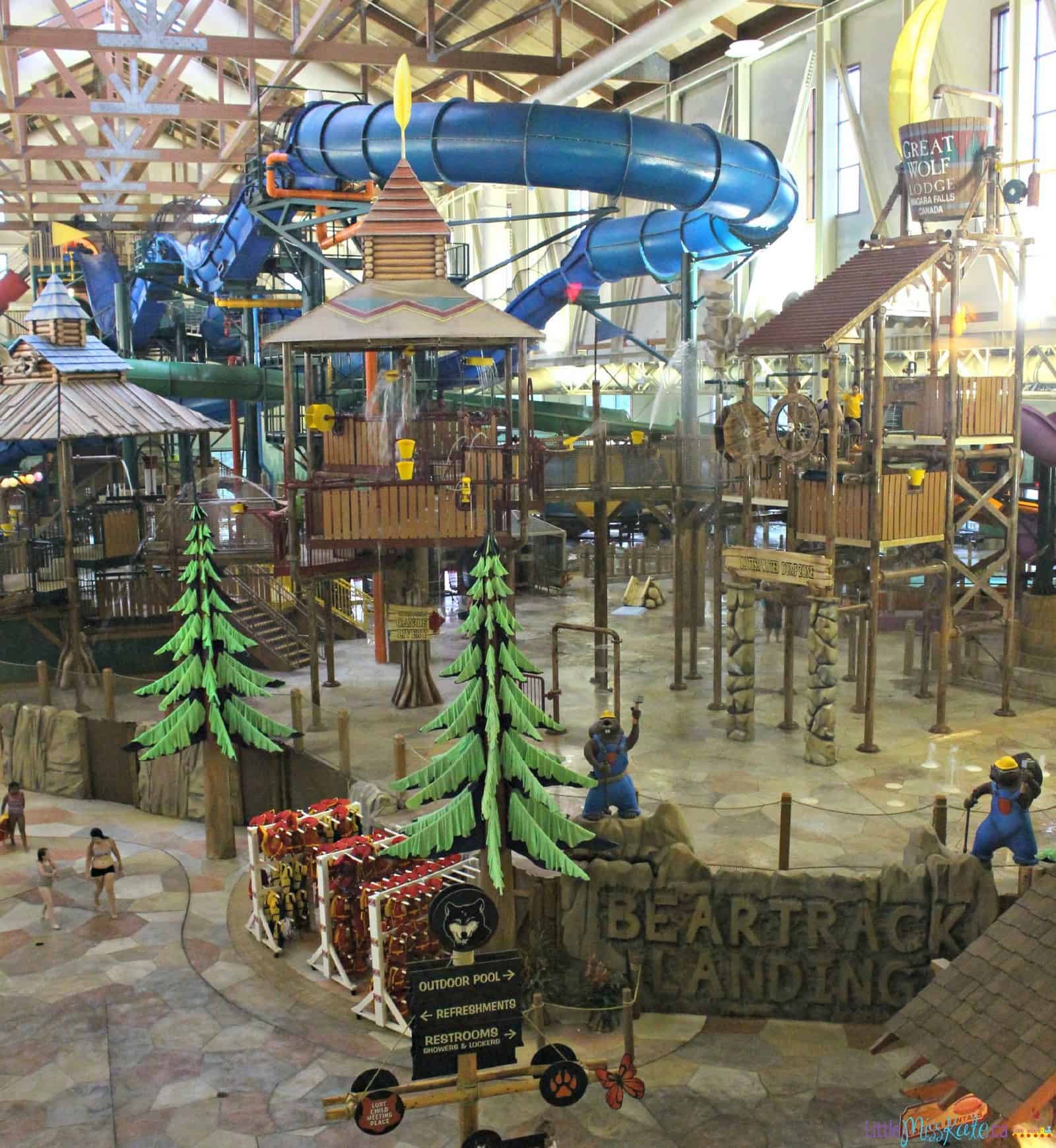 Indoor Activities Niagara Falls Canada

5. IMAX
If you are there without the kids a great stop is the IMAX in Niagara.  You can take in the Niagara Daredevil exhibit where you can marvel at the Daredevils that took on the mighty Niagara Falls! You can see the barrels that went over the Falls, read the stories of the adventurers, and learn all about Niagara's Daredevils.  Then be sure to check out Niagara: Miracles, Myth & Magic in the theatre. This movie is a classic that will be sure to catch your attention. Imagine flying right over the falls, or having rushing water come right at you over the front of your boat! You will get those sensations during this movie. You will also learn about the history and magic that is the Niagara Falls.
For an adult only rainy weekend, why not check out one of the 2 Niagara Falls Casinos – Casino Niagara. Since it opened in 1996, Casino Niagara has been a go to spot for locals, and tourists a like. Depending on what hotel you are stay at, you might not even have to go outside! With over 1,500 slot machines, and 40 gaming tables, you are sure to find something to do to pass the time.  Had your fill of the gaming? Don't forget about the 4 restaurants, live entertainment, sports section, or even Yuk Yuks!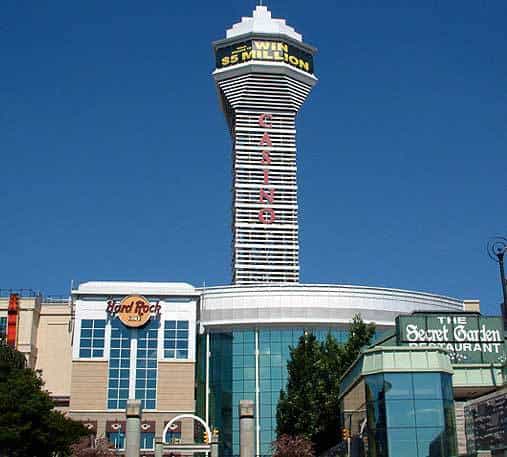 The Niagara region is world famous for it's wineries, and with over 50 in Niagara Falls and the surrounding area, you are sure to find one to your taste. Another option is taking a winery tour. There are 2 options there. You can follow the signs, and go from winery to winery on your own self guided adventure, or take a guided tour. Guided tours are usually preferred so that everyone can sample the wine at each stop.  When booking a hotel room, check if they have a winery package as well. You can sometimes find a deal on the hotel room, a winery visit, and a free bottle of wine!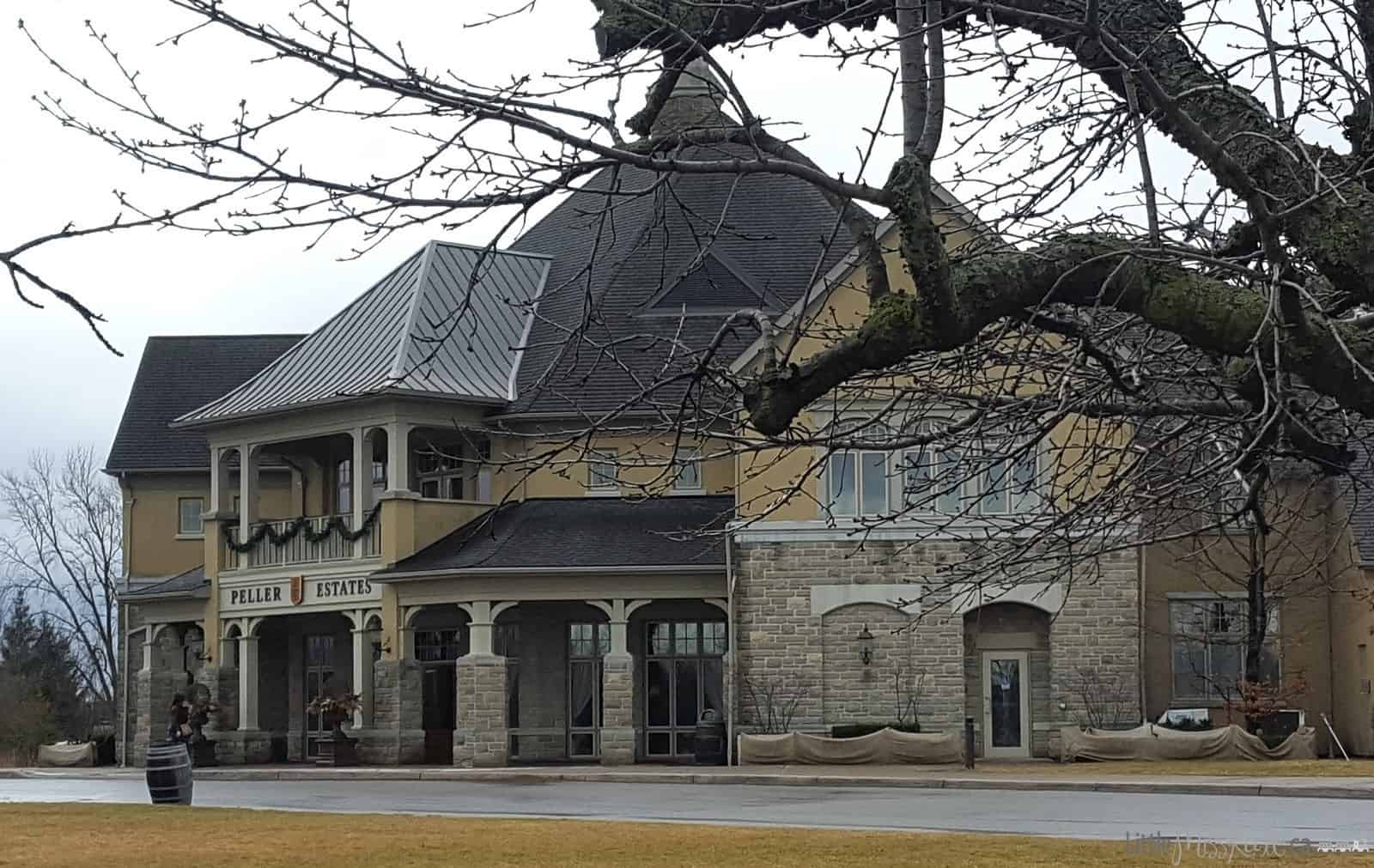 When you are getting into the Falls, one of the first things you will see is The Skylon Tower. You will see the elevators going up and down on the outside of the tower at regular intervals, and then look way way up – 775 feet up – to see the top of the tower. The Skylon Tower has an Indoor/Outdoor Observation Decks and are something that everyone should experience at least once.  The fallsview views are great even with a little rain.  But that is not all there is to do!  There are also 2 beautiful restaurants, a 3D/4D Movie about the "Legends of Niagara Falls". They even have a family fun centre that will help wile away the rainy hours.
Another option is to get a Niagara Parks Attractions Passport. This passport works for some of the indoor places we already suggested, and many outdoor places. If you are ok, with getting a bit wet, then give this passport a try! Part of the fun of Niagara Falls is getting a little wet from the mighty Falls! So if you are getting wet anyway, this is a good way to make it worth your while!  There are several difference passes that you can buy depending on which attractions interest you the most.  Options include the Journey Behind The Falls, a boat trip on the Hornblower Cruise, Butterfly Conservatory, White Water Walk and more.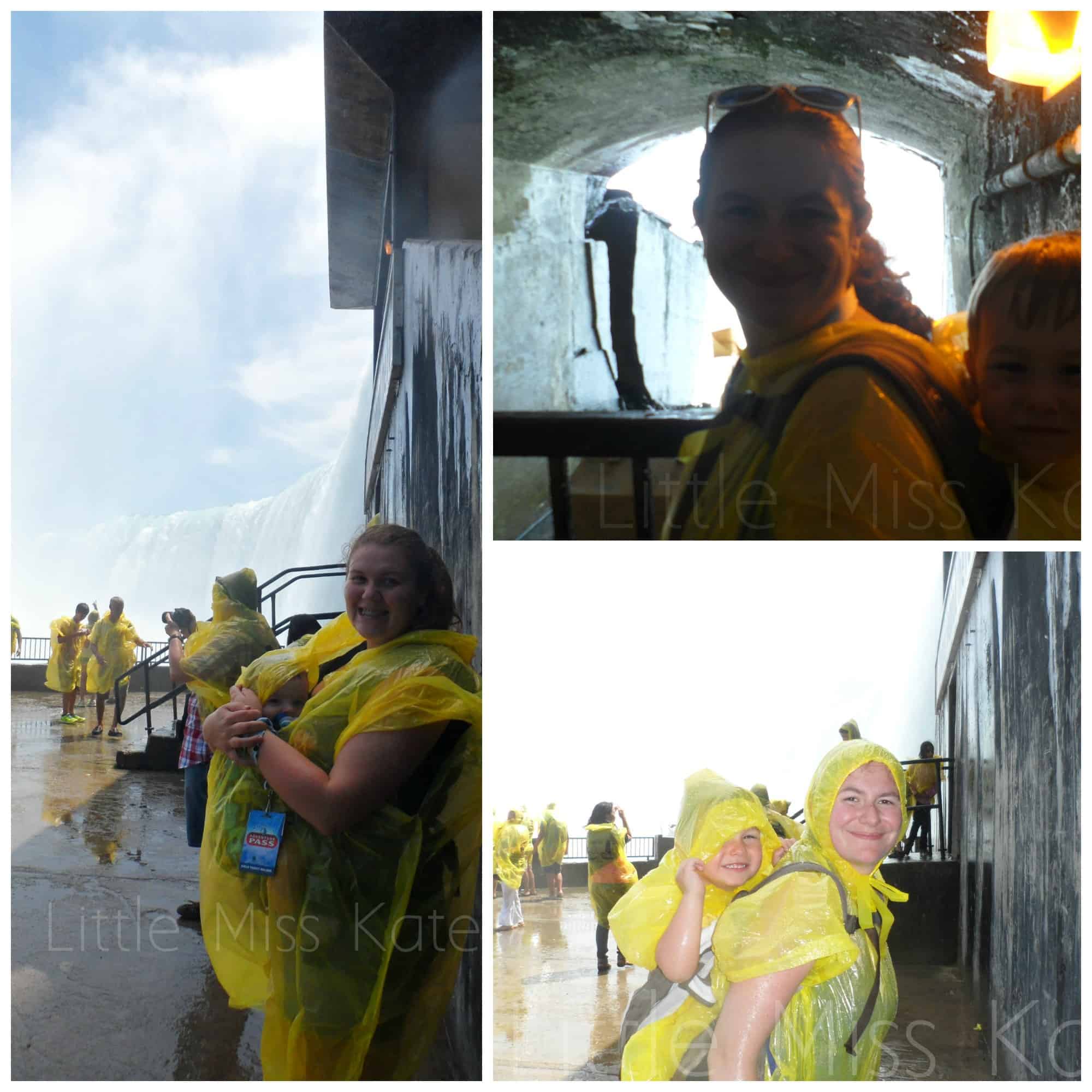 This short stretch of road is filled with activities for visitors of all ages.  With the the Clifton Hill FUN PASS you get access to 5 attractions that will keep you busy for hours.  If it is raining outside skip the Dinosaur Adventure Golf and take in the Wizard's Glow in the Dark Mini Putt instead.  Imagine getting a selfie with your favourite movie star! Well Movieland Wax Museum of Stars  makes it possible, or well a close facsimile, anyway!  And don't forget to enjoy a ride on the Wild West Coaster and Ghostblasters Dark Ride too!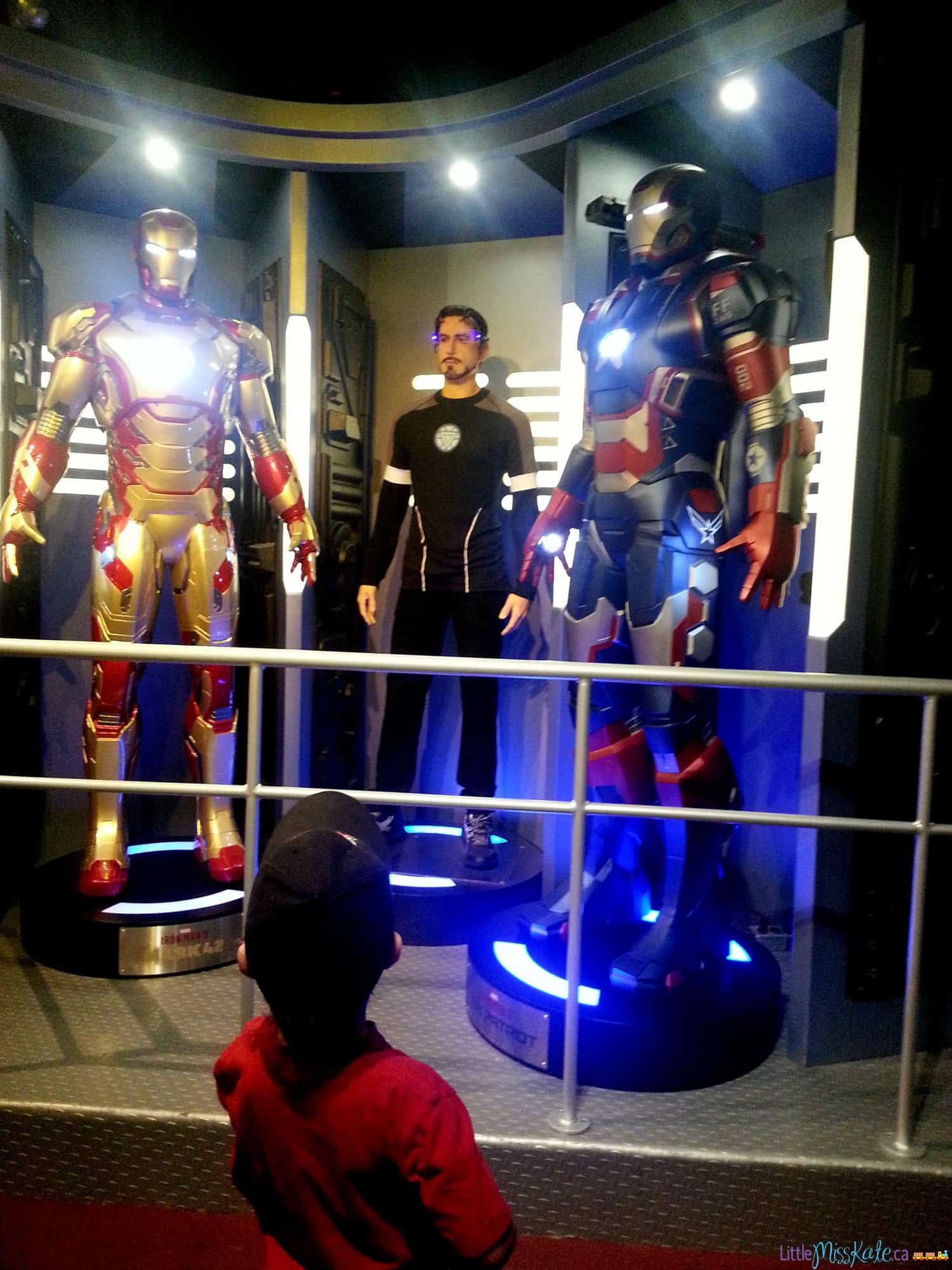 Many of the options I shared are MUST SEE things to do in Niagara Falls Ontario. Opting to visit them, when the weather isn't so great, can be a fantastic way of getting them in, and not having too much down time waiting on the weather to clear up. Hope you enjoy these 10 Things To Do In Niagara Falls When It Is Raining, because weather should not ruin your vacation.

Want to explore even more that Niagara Falls has to offer, check out these other Little Miss Kate blog posts:
Niagara Falls Hotels – Places to Stay and Things to do
Niagara Falls Courtyard Marriott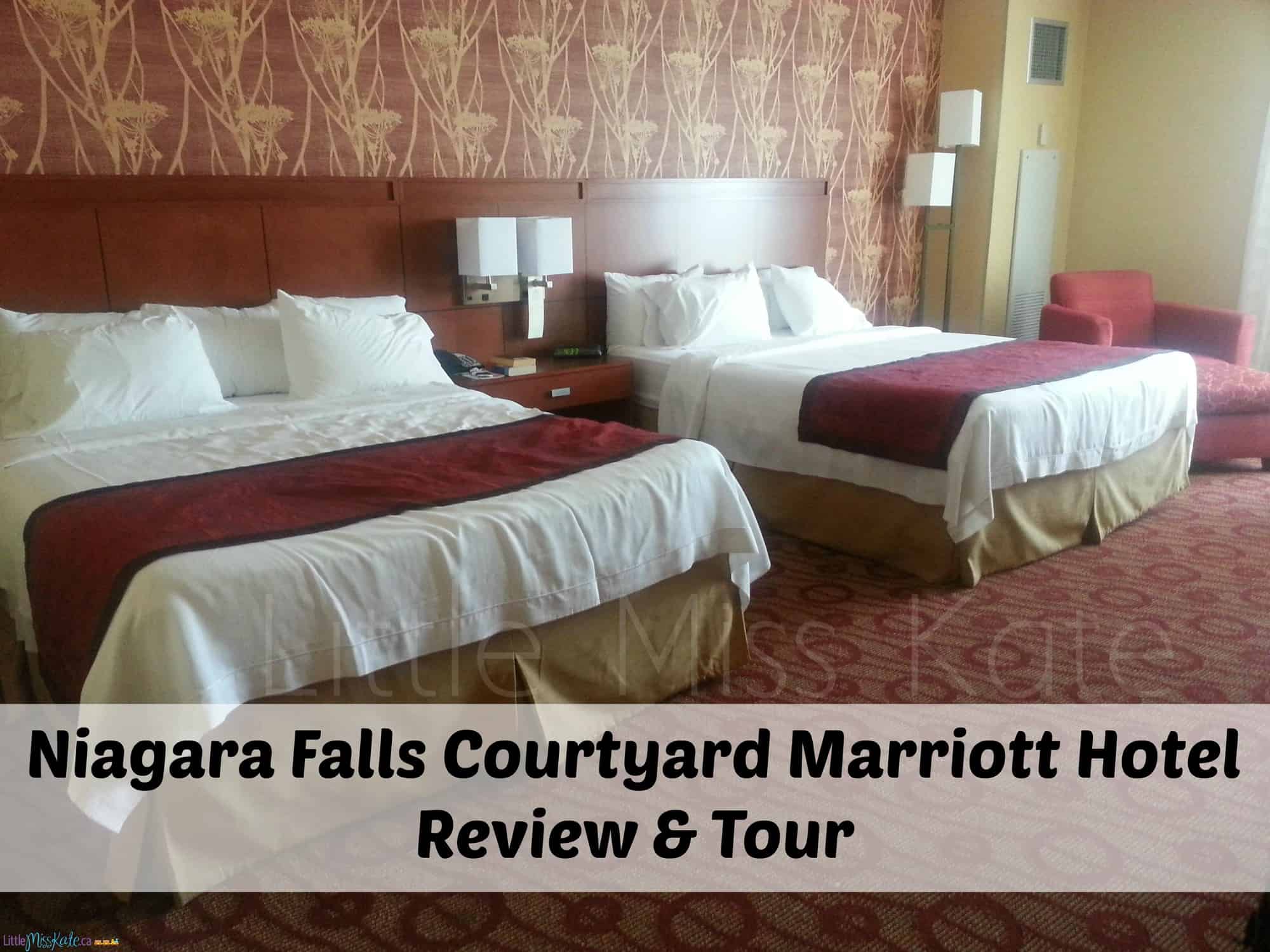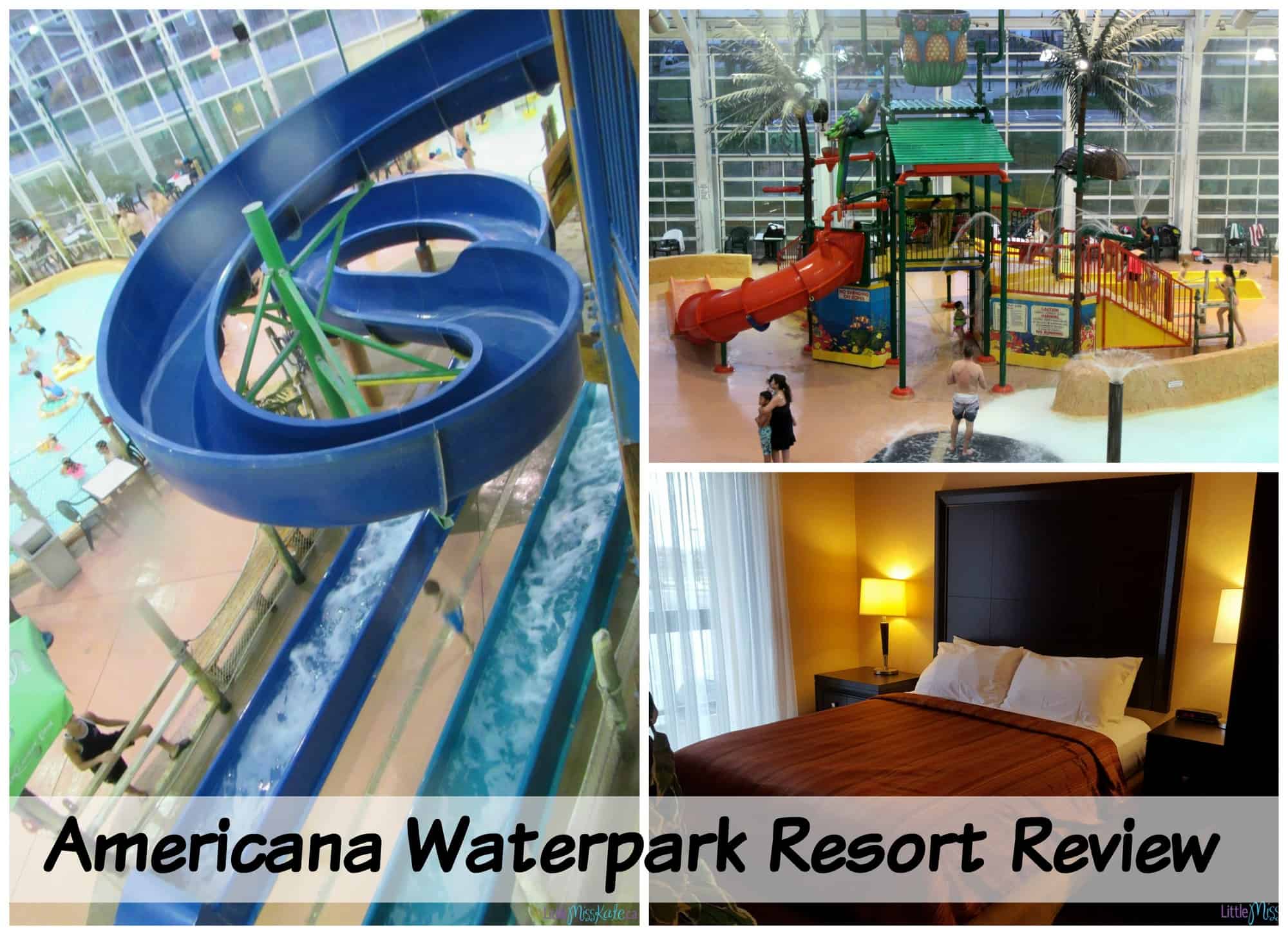 Niagara Falls Butterfly Conservatory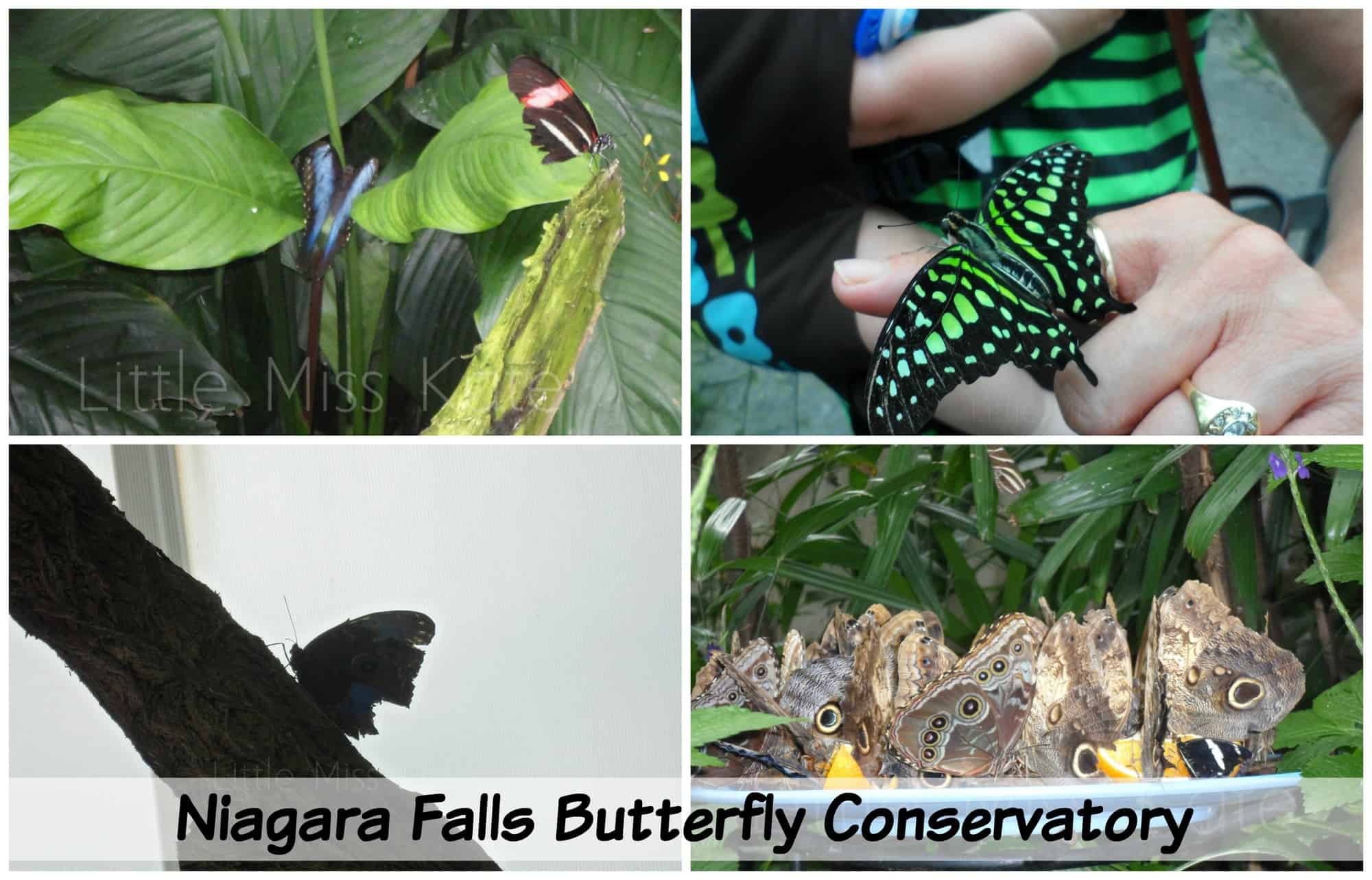 Originally posted July 2015
Save
Save
Save