If you are looking for a beautiful family and pet-friendly campground, then I highly recommend checking out Port Burwell Provincial Park. Port Burwell offers a variety of activities for the whole family to enjoy, and the best part is that you are getting the kids OUTSIDE!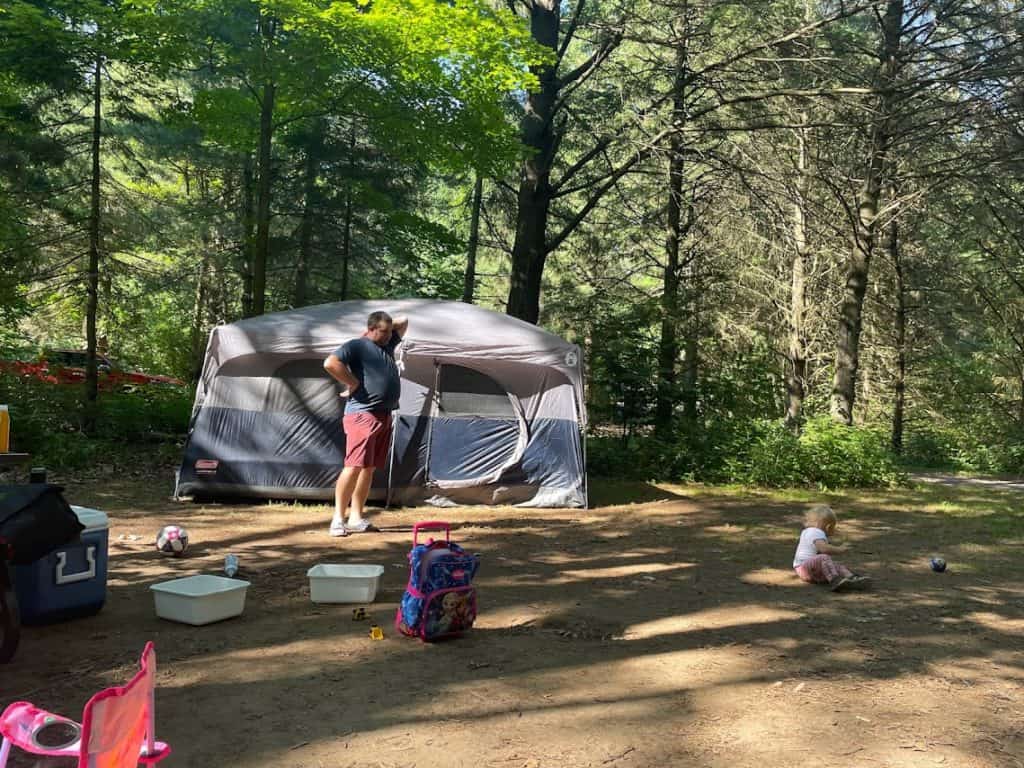 Where is Port Burwell Provincial Park?
9 Wilson Ln, Port Burwell, ON N0J 1T0 – Port Burwell Provincial Park is located in the province of Ontario, Canada. It is situated on the northern shore of Lake Erie, near the town of Port Burwell. The park is approximately 2 hours southwest of Toronto and about 45 minutes southeast of London, Ontario.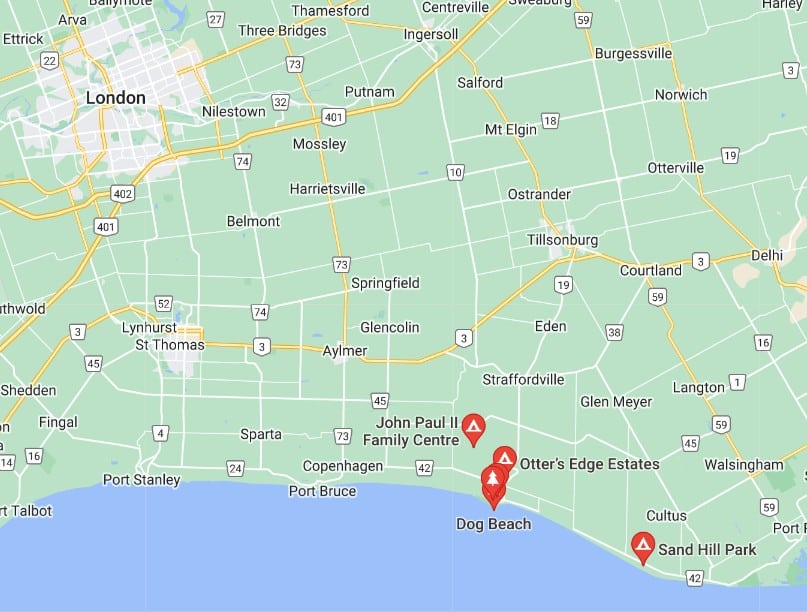 Port Burwell Provincial Park Camping: A Guide To Port Burwell Campgrounds
There are lots of things to do at Port Burwell as it features 2.5km of sandy shoreline on Lake Erie and has multiple beach areas, including one large on-leash dog beach. Now Port Burwell is a great camping destination that we have visited multiple times, however, we also love Balsam Lake, Silent Lake, MacGregor Point, and Algonquin. Looking to explore Port Burwell Provincial Park for camping or enjoy the sandy beach of Port Burwell, then here is all you need to know about the Best Things to do in Port Burwell Provincial Park.
Tips For Visiting Port Burwell Provincial Park Campground
Port Burwell is one of the most popular parks in South West Ontario. Now since Port Burwell Campground is a popular summer destination in the province of Ontario so there are a few tips you should know to make your camping experience the best it can be.
Book Early: Ontario Parks opens up its campground reservations 5 months prior to your date. Make sure to log on at 7 am exactly 5 months prior to the date you wish to book to ensure you get the best selection of campsites. You can access that here. If you can't get a spot camping at Port Burwell, you can check out some of our other favorite campgrounds.
Book Off Season: Many Ontario Campgrounds are the busiest from Canada Day to the Labour Day Weekend when kids are out of school so if you want a quieter experience try booking off-season. There is often beautiful camping weather in mid to late June in terms of beach weather and if you want a different experience try camping in the fall.
Things to do at Port Burwell Provincial Park and Beach
Port Burwell Provincial Park is a special place where outdoor enthusiasts can immerse themselves in a wide range of activities while enjoying breathtaking views of Lake Erie. From hiking along nature trails to biking through scenic landscapes, there are endless opportunities for outdoor adventures.
Whether you're lounging on the sandy beaches, exploring the historic lighthouse, or engaging in water sports like boating and fishing, you'll be treated to a great view of Lake Erie that will leave you in awe.
With its perfect blend of natural beauty and exciting outdoor activities, Port Burwell Provincial Park is a must-visit destination for those seeking unforgettable experiences in a stunning lakeside setting.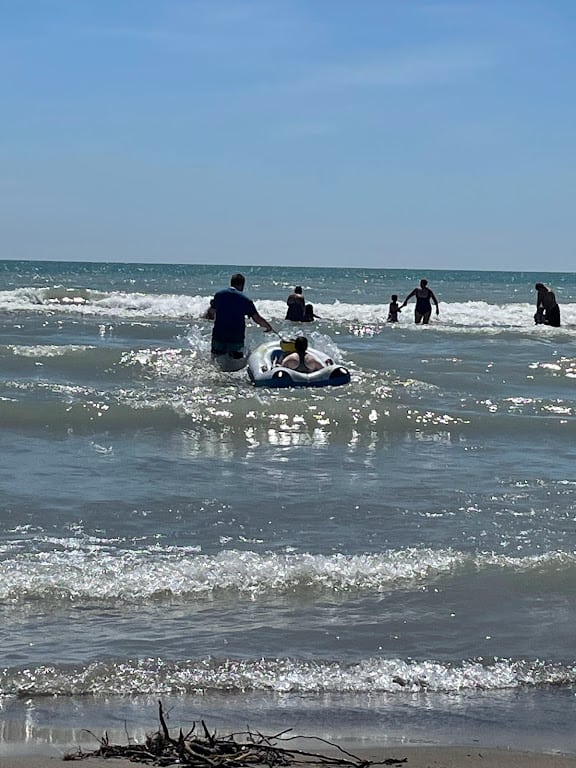 Swimming
Swimming the shores of Lake Erie is a fabulous experience. The water is shallow so it is perfect for kids as you can walk out quite a long time and it still only reaches your waist. The beach is very sandy and due to their southerly latitude, you can expect warm waters. The only downside is that there were not a lot of shaded areas near the beach and it is quite a long walk from the parking lot so you may consider packing light. Port Burwell Provincial Park Main Beach has included admission if you are camping, or you can purchase an Ontario Parks Day Pass. During the week it was busy but not overwhelming, however on the weekend we had a long wait to enter the parking area.
Port Burwell Provincial Park Beach is beautiful and located only 2 hours from the Greater Toronto Area making it very appealing for even just a day trip. Only a short drive from Port Burwell Campground is the Port Burwell Public Beach which has free parking and is located at the bottom of Robinson Street. The public beach gets very busy as there is no entrance fee, however, it is a much shorter walk to the beach from the parking lot.
Bird Watching
Port Burwell is an absolute gem when it comes to bird migration along the Lake Erie shoreline. It's like a bird-watching paradise, especially during the spring and fall seasons.
Now, here's the real treat: the fall migration of hawks, vultures, and eagles. It's simply breathtaking! Picture yourself standing there, in awe, as you witness these majestic creatures soaring through the sky. And that's not all. Prepare to be amazed by the sight of Monarch Butterflies, Blue Jays, and dragonflies on their incredible migration journeys. It's nature at its most spectacular!
Believe it or not, over 85 species of migratory birds have been spotted in Port Burwell during the spring migration. Can you imagine the vibrant colors and beautiful melodies filling the air? They even have a bird checklist with a whopping 232 species. It's a birder's dream come true!
Lake Erie acts as a barrier for these seasonal movements, which means all the action gets concentrated along the shoreline. You can expect a fantastic show of birds moving along and stopping by the park during both spring and fall. It's like a bird superhighway right at your fingertips!
The best part? Port Burwell is situated right in the middle of renowned birding areas like Long Point, Rondeau, and Point Pelee. The quantity and quality of birding experiences here are top-notch. You're in for a real treat!
So, if you're a bird lover or simply appreciate the wonders of nature, Port Burwell is the place to be. Get ready for an unforgettable journey through the world of avian marvels. It's a birding adventure you won't want to miss!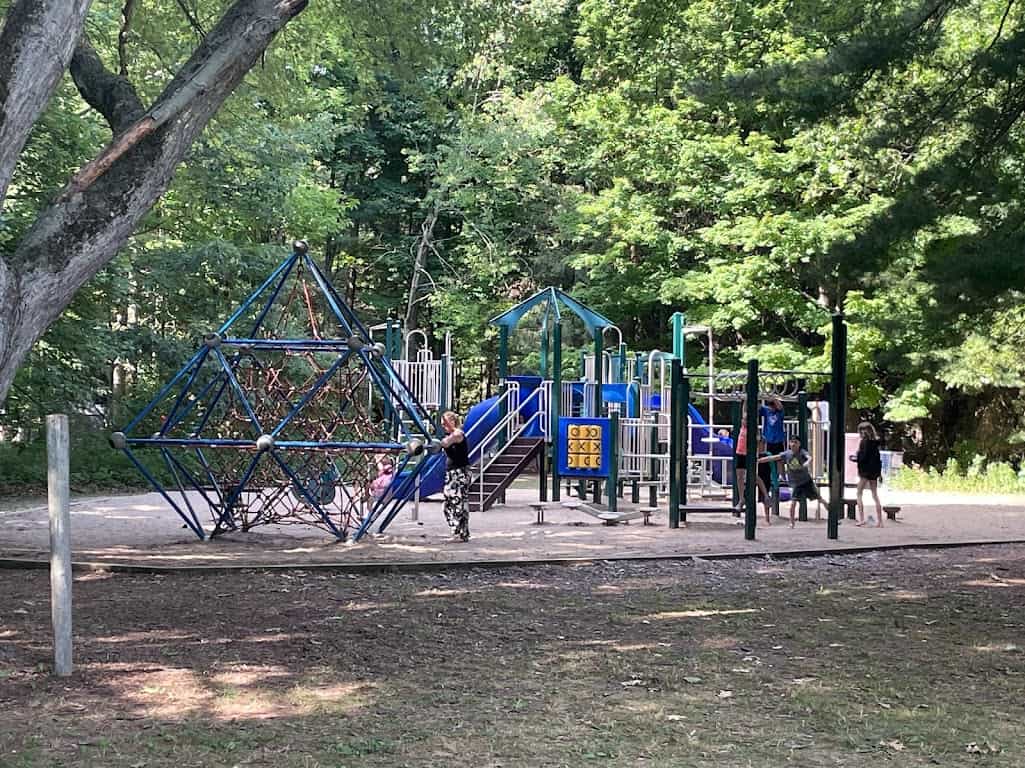 Visit the Playground
You've got to check out the playground at Port Burwell Provincial Park with your kids! It's such a great place with loads of fun activities for the little ones.
First off, the play structure is awesome! It's got everything from thrilling slides to cool climbing walls. Your kiddos will have a blast exploring all the different parts of the playground. And the best part? There are trees all around providing the perfect shade to keep everyone cool. No need to worry about those scorching hot summer days!
While the kids are having a blast on the play structure, you can take a breather and relax under the shade of those beautiful trees. It's such a peaceful setting, and you'll love watching your little adventurers having the time of their lives.
But wait, there's more! The playground also has a basketball court and nets for badminton and volleyball. So, if your little ones are feeling extra energetic, they can challenge themselves with a friendly game or two. It's all about having fun and staying active!
So, grab the kids and head over to the playground at Port Burwell Provincial Park. With its amazing play structure, refreshing shade, and extra activities, it's the perfect place for a family outing. Get ready for laughter, adventure, and unforgettable memories!
Biking
Port Burwell is an excellent spot for biking. While there aren't any specific cycling trails, the campgrounds are actually located on a nice plateau. All the campground roads are hard-surfaced, which makes it perfect for biking.
Just imagine cruising along those roads, feeling the wind in your hair as you explore the park on two wheels. It's a great way to soak in the beautiful surroundings and enjoy some outdoor fun. Keep in my that the roads can get pretty busy, so always be cautious and keep an eye out for other visitors. It is also important that you don't forget to gear up with your trusty helmet. It's a must for any biking adventure to keep yourself and your family protected. Safety first.
So, grab your bike, hop on those campground roads, and get ready for a fantastic cycling experience at Port Burwell. It's time to pedal your way to some unforgettable moments!
Boating
If you're into boating, Port Burwell is the place to be. They have convenient boat launching and docking facilities located near the park, giving you easy access to the stunning Lake Erie through Big Otter Creek. It's like your gateway to endless aquatic adventures!
When you're heading out onto Lake Erie, it's important to exercise caution. See, the area right where the creek opens into the lake is unprotected, so it's good to be mindful of the conditions and stay on your boating game.
If you're an experienced windsurfer, get ready for a thrilling ride. The often choppy waters of Lake Erie are like a playground for windsurfing enthusiasts. Grab your board, harness that wind power, and prepare for an adrenaline-fueled adventure on those waves.
Whether you're cruising on your boat, dipping into the refreshing waters of Lake Erie, or catching some epic wind on your windboard, Port Burwell offers an incredible aquatic experience. Just remember to stay safe, be aware of your surroundings, and have an absolute blast out there!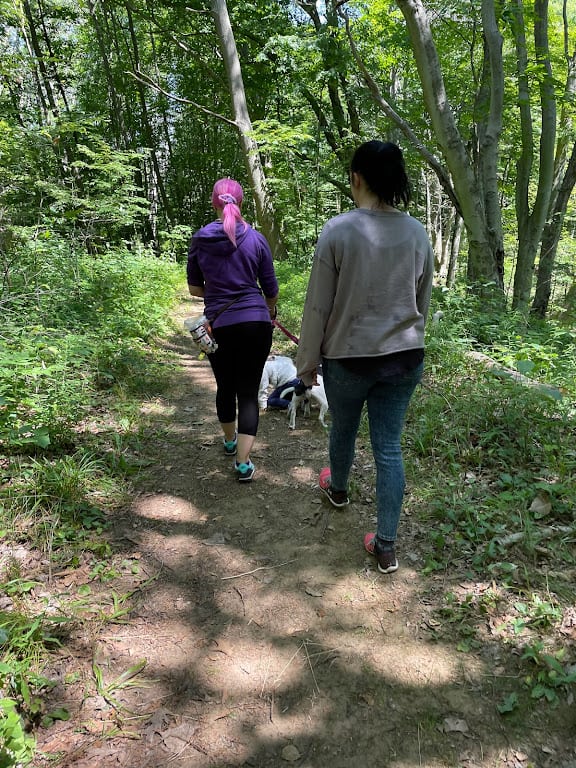 Take a Hike
When you're camping at Port Burwell Provincial Park, don't miss out on the incredible hiking trails! They're perfect for exploring with your little adventurers.
One trail that's great for a family hike is the Ravine Creek Trail. It's just 1 kilometer long and takes about 45 minutes to complete. Trust me, it's an easy walk that even the littlest legs can handle. Plus, they'll love the interactive aspect of it! The trail comes with a self-guided brochure, and along the way, you'll find eleven stops that explain the local geology, flora, and fauna. It's like having your own little outdoor classroom!
Another trail that's a must-visit is the Beach Trail. It's a 2-kilometer round trip, taking around an hour to complete. This trail will lead you from the campground straight to the beach. And let me tell you, the view from the lookout point is simply breathtaking! You'll be treated to a stunning panoramic view of Lake Erie and the beach below. It's the perfect spot to snap some family photos and create lasting memories.
Now, I have to mention the highlight of the Beach Trail – a 20-meter bluff that you'll traverse along the way. It adds an extra touch of adventure to the hike and makes it even more exciting for the kids. Just be sure to hold their hands and watch their amazed faces as you make your way across.
So, when you're camping at Port Burwell Provincial Park, grab a trail map, lace up your hiking boots, and set out on these family-friendly trails. The Ravine Creek Trail will introduce your kids to the wonders of nature with its informative stops, while the Beach Trail offers spectacular views that will leave everyone in awe.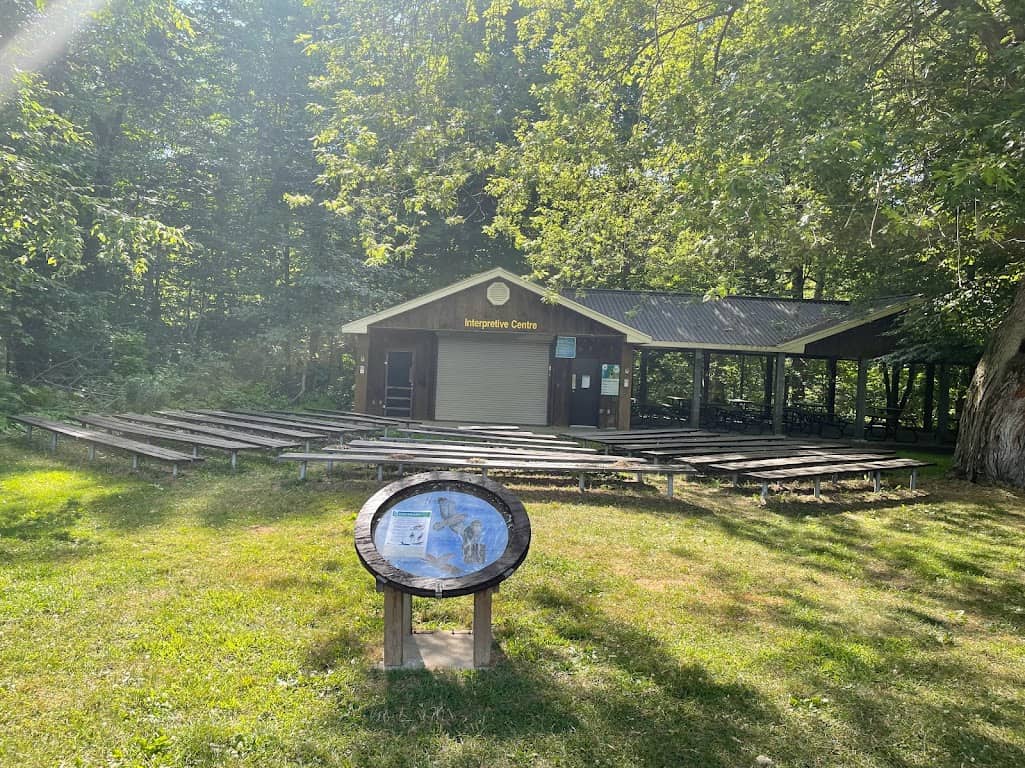 Enjoy an Ontario Discovery Program at the Amphitheater
During the summer months, you can join the Discovery staff at one of their awesome Exploration Stations.
Make sure you bring your Discovery Activity Book with you (or grab one at the Exploration Station). They've got all the equipment and materials you need to go on a fantastic adventure through the park. You can explore the park, observe plants and animals, and uncover the amazing wonders of nature. How cool is that?
Don't forget to share your observations with the super-friendly park staff. They're always excited to hear about what you discover during your explorations. It's like being a real-life scientist, uncovering the secrets of the park.
To stay in the loop and not miss out on any of the fun, keep an eye out for the weekly calendar of events posted throughout the park. They'll give you all the details about what's happening and when so you can plan your visit.
Fishing
You're in for a treat at Port Burwell Provincial Park if you love fishing! The angling opportunities here are simply fantastic, especially in the waters of Lake Erie.
While there are some fishing spots along Big Otter Creek, the real action happens out on the lake. That's why having a fishing boat is highly recommended. It opens up a whole world of possibilities.
Once you're out on the lake, get ready for an angler's paradise. The waters of Lake Erie are teeming with incredible sport fish species. From tasty perch and delectable pickerel (walleye) to the thrilling trout and salmon, there's no shortage of fishing excitement here.
So, grab your fishing gear, hop on a boat, and prepare for some epic battles with these prized sport fish. Feel the excitement as you reel in that big catch and bask in the thrill of a successful fishing expedition.
Nearby Activities to Port Burwell Beach
When you're visiting Port Burwell Provincial Park beach, there are plenty of nearby activities to keep you entertained. No matter what you choose while visiting this amazing place in southwestern Ontario, you are sure to have a blast.
Explore the Historic Lighthouse
Take a stroll along the beach and make your way to the historic Port Burwell Lighthouse. If you're up for a little adventure, climb up to the top of the lighthouse. As you ascend the winding staircase, each step brings you closer to a breathtaking panoramic view of the shimmering Lake Erie and the picturesque surroundings. It's a sight that will surely leave you in awe and provide the perfect backdrop for some memorable photos.
Visit the Port Burwell Marine Museum
Just a short distance from the beach, you'll find the Port Burwell Marine Museum. Discover the rich maritime history of the area through fascinating exhibits and artifacts. It's a great opportunity to learn about the local heritage.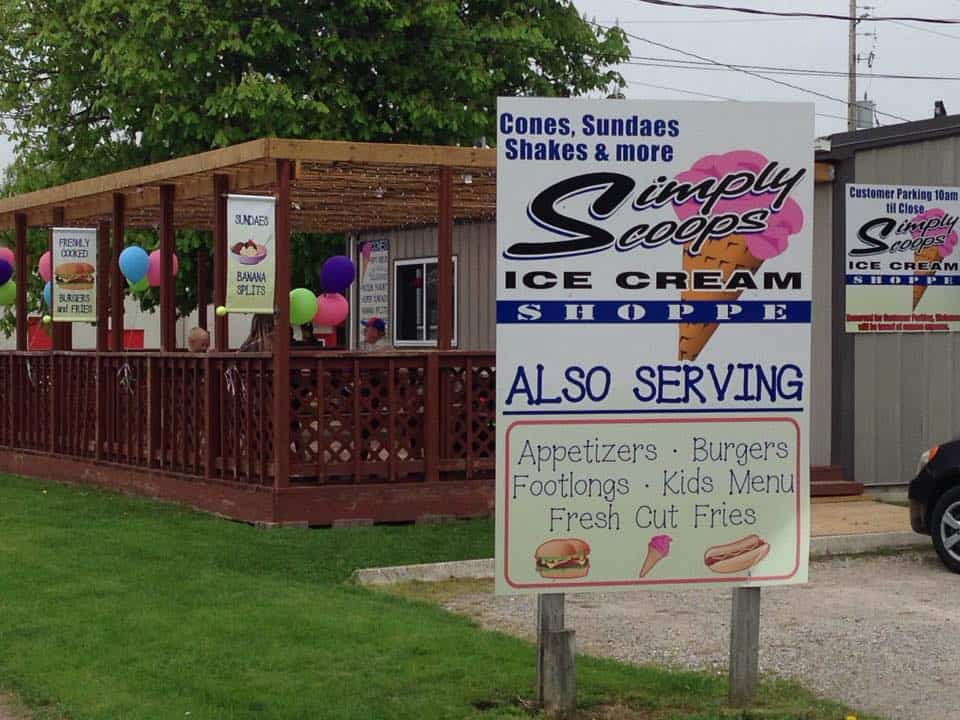 Go Grab an Ice Cream
After all that beach fun at Port Burwell Provincial Park, why not treat yourself to some delicious ice cream? Trust me, you deserve it!
Just a hop, skip, and a jump away from the beach, you'll find charming ice cream shops and parlors that are sure to satisfy your sweet tooth. Whether you're a fan of classic flavors like chocolate and vanilla or prefer something more adventurous like salted caramel or strawberry cheesecake, you'll find a wide variety of delectable options to choose from.
Check out the Submarine
Located just a short distance from the park, you can explore the HMCS Ojibwa Submarine, a retired Royal Canadian Navy submarine that is now open to the public. It's an incredible opportunity to step aboard and get a firsthand look at life inside a submarine.
Walk through the narrow corridors, peek into the crew quarters, and check out the control room where all the action happened. It's like diving into a world of maritime history and getting a glimpse of the fascinating life of submariners.
Camping at Port Burwell Provincial Park is an experience that will leave you and your family with memories to cherish. In fact, it may become your favourite destination. The park's sandy beaches are an excellent place for both kids and adults alike, offering endless opportunities for building sandcastles, soaking up the sun, and splashing in crystal-clear waters.
The fun doesn't stop at the shoreline. Embark on a nature trail adventure, immersing yourselves in the beauty of the surrounding landscape. Nature lovers will be delighted by the diverse flora and fauna that call this park home.
To make your stay even more exciting, keep an eye out for special events and activities that the park organizes throughout the year. From educational programs to interactive workshops, there's always something fun and engaging for everyone in the family.
So, pack up your camping gear, get ready for great sand and sandy beaches, and prepare for a memorable experience at Port Burwell Provincial Park, where the wonders of nature and family fun come together in perfect harmony.
Checkout these other Great Ontario Parks: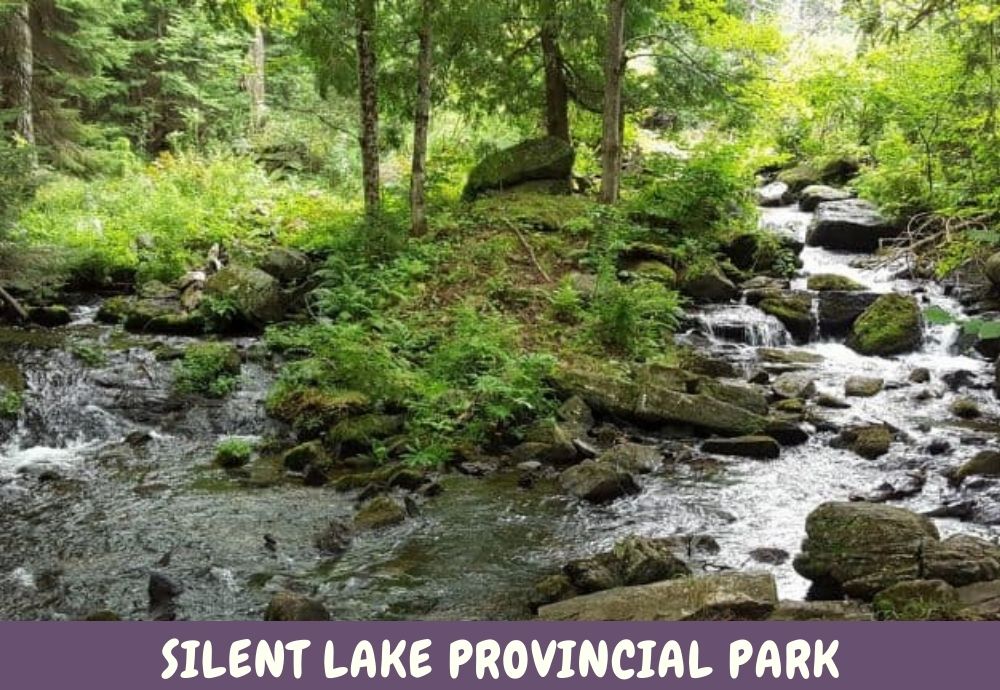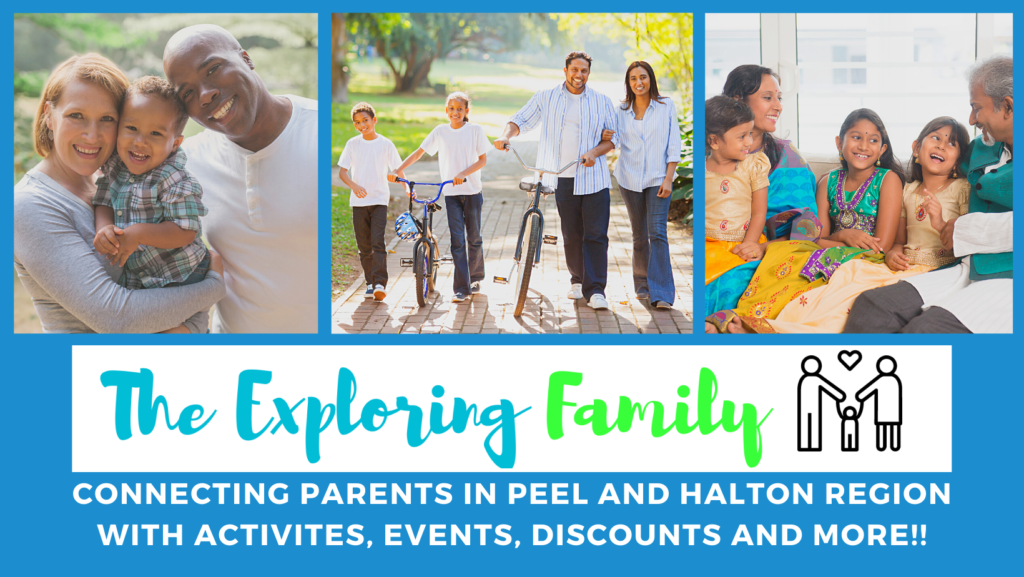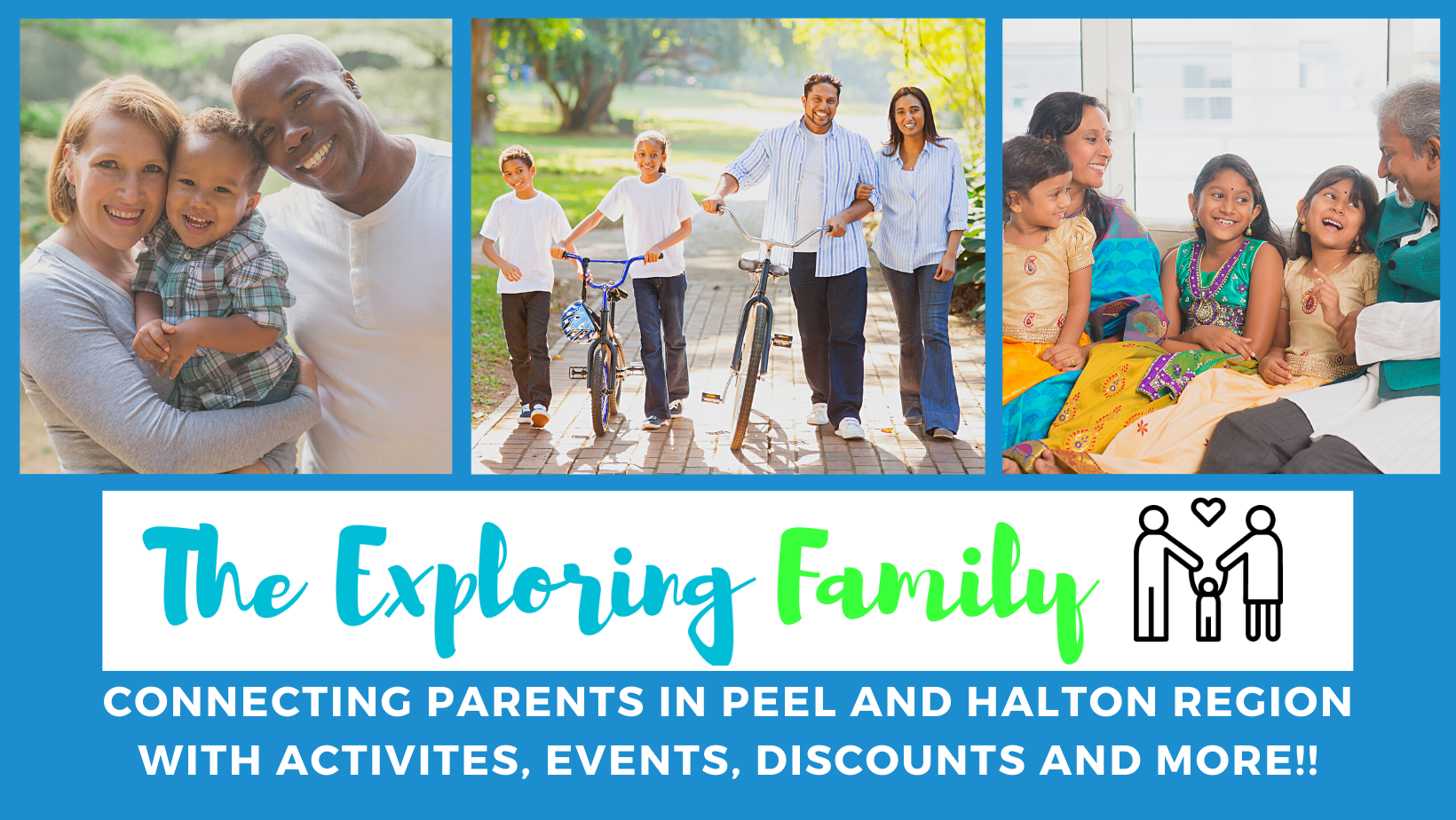 Can you help make this article better?
If you have noticed an error, have additional information or would like to share a comment you can:
E-mail us at info@thexploringfamily.com
Find us on Facebook: The Exploring Family
Find us on Instagram: @The.Exploring.Family