The Best Ontario Winter Getaways for Families are right on your doorstep. Embark on a journey to uncover Ontario's most enchanting winter destinations, where family adventures and memorable moments await.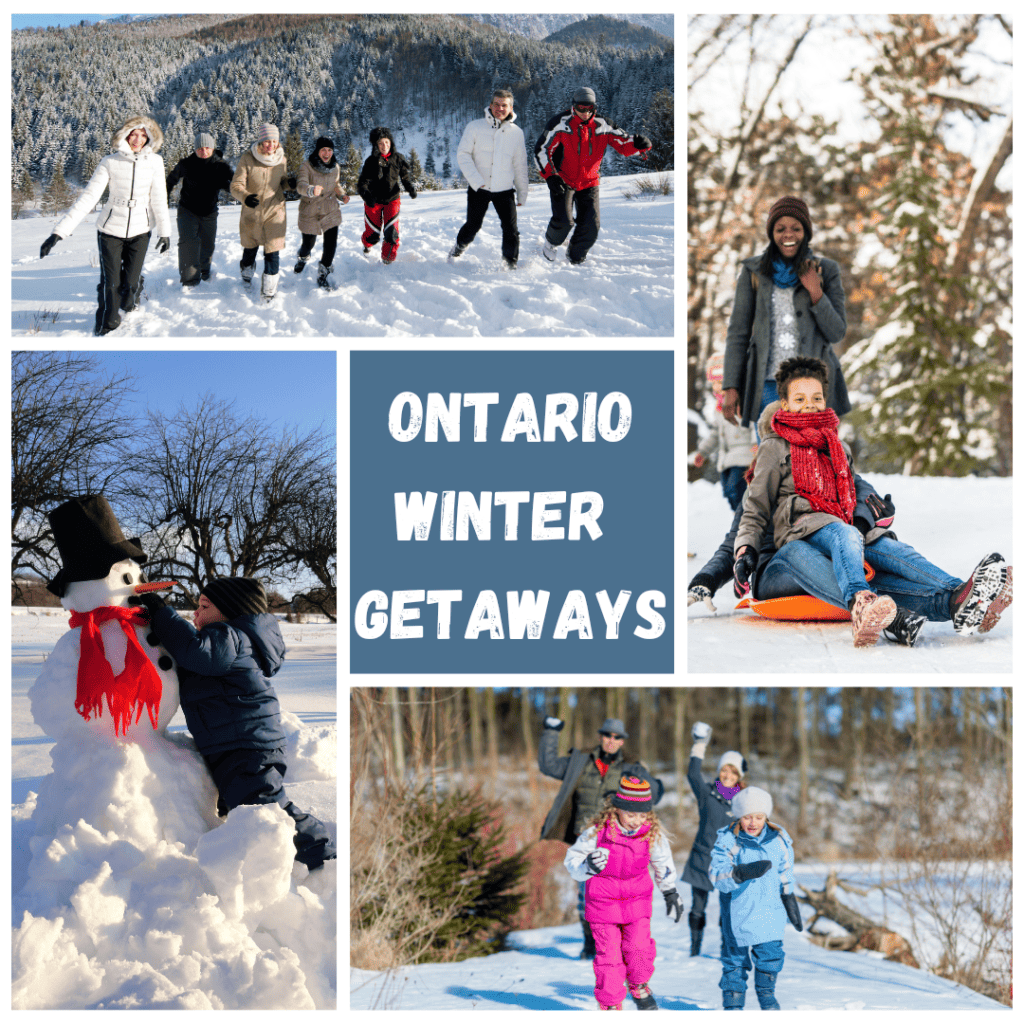 As the snow blankets the landscapes, a world of exhilarating outdoor experiences and cozy indoor retreats opens up. Get ready to embrace the season's beauty, indulge in heartwarming hospitality, and create cherished memories against the backdrop of Ontario's winter wonderland.
Winter Getaways Ontario
Scroll through the links to check out family winter getaways in Ontario.
Ottawa
Niagara Falls
Winter Camping
Blue Mountain
Stratford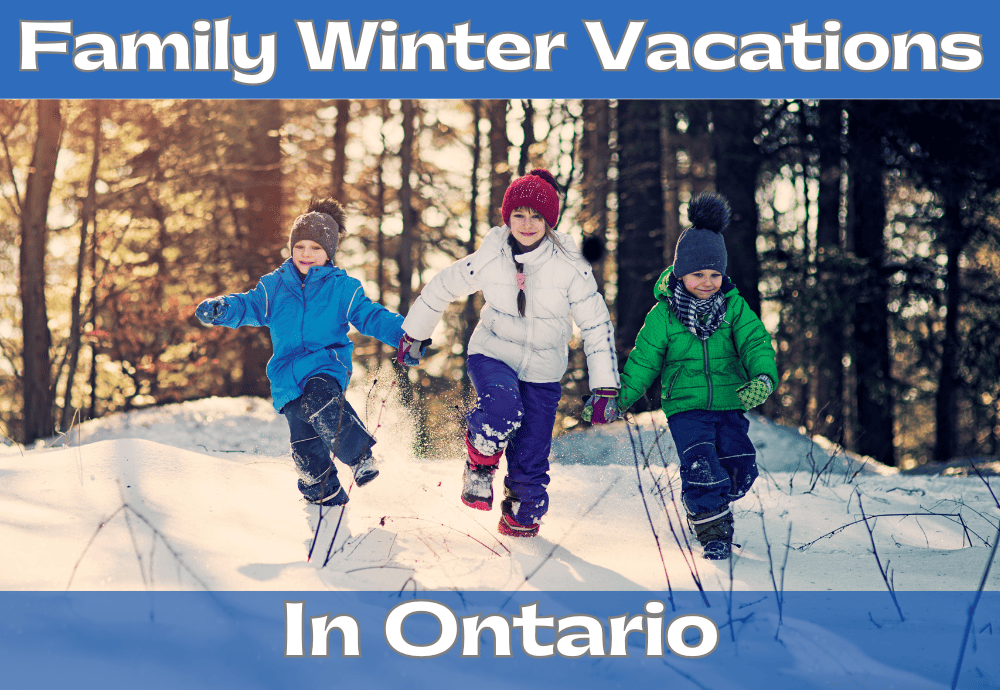 Best Winter Getaways Ontario
Our province is brimming with wonderful spots to explore and exciting activities to enjoy. Whether you're strolling through our charming little villages or trekking through our picturesque woodlands, there's always something to do, no matter the season.
When it comes to winter in Ontario, finding the perfect getaway is your ticket to making the most of the chilly months ahead.
Ottawa
Ottawa, being one of the world's frostiest capital cities, serves as a perfect destination for an Ontario winter getaway full of outdoor activities. Strap on your skates and cruise down the Rideau Canal, renowned as the planet's largest skating rink. While you're there, be sure to indulge in a famous Beaver Tail treat. If your visit to Ottawa falls later in the season, don't miss out on Winterlude, the city's lively winter festival held annually in February.
Other Great Winter Activities in Ottawa
Enjoy a Christmas Market: Begin your winter journey at the Marche de Noel Ottawa Christmas Market. Explore the enchanting Christmas lights, indulge in delightful warm holiday beverages and treats, and peruse more than 35 unique vendors. Immerse yourself in the festive atmosphere with lively holiday tunes, watch the Christmas tree lighting, and get creative with a wreath-making workshop if you're in the mood.
Glide along a Scenic Canal: Enjoy the thrill of skating on the world's largest skating rink, the nearly 5-mile-long Rideau Canal, with the backdrop of the majestic parliament buildings. Visiting the canal is free and available 24/7, with convenient skate rentals nearby. Don't forget to take a break at Dow's Lake or one of the nearby stands to savor the famous Beavertail pastry – especially delicious when topped with maple syrup. For more skating adventures, Ottawa boasts an impressive 250 skating rinks to explore during a single winter!
Enjoy Winter Festivities: Join the Winterlude celebrations! Winterlude is a comprehensive winter festival spanning most of February each year. Marvel at thrilling ice carving and snow sculpture competitions. You can let your imagination run wild in the giant Snowflake Kingdom snow playground. The sky is the limit.
More great Ottawa Winter Activities
Experience Enchanting Holiday Lights: Ottawa awakens with vibrant light displays, including the captivating Parliament Hill. Visit Parliament Hill during the winter season to enjoy a captivating free 15-minute digital imagery show set to music, set against the stunning backdrop of Parliament Hill's architecture, showcasing vivid Canadian landscapes and colorful lights.
Relax at North America's Largest Outdoor Spa: For ultimate relaxation, visit Nordik Spa-Nature, offering a truly unique winter spa experience. Picture yourself soaking in steaming hot springs nestled against a snowy hillside, surrounded by charming Nordic-style wooden buildings. Embrace the invigorating contrasts of heat and cold, enhancing your circulation and overall well-being. Treat yourself to a rejuvenating day in this winter wonderland.
For more Winter fun Activities in Ottawa Visit the Ottawa Tourism website.
Niagara Falls
In the winter months, Niagara Falls transforms into a breathtaking wonderland. The cascading waters become partially frozen, creating stunning ice formations. The surrounding area is adorned with sparkling icicles, and you can experience the magic of the falls illuminated by colorful lights during the annual Winter Festival of Lights. While it's cold, the beauty of Niagara Falls in winter is truly enchanting.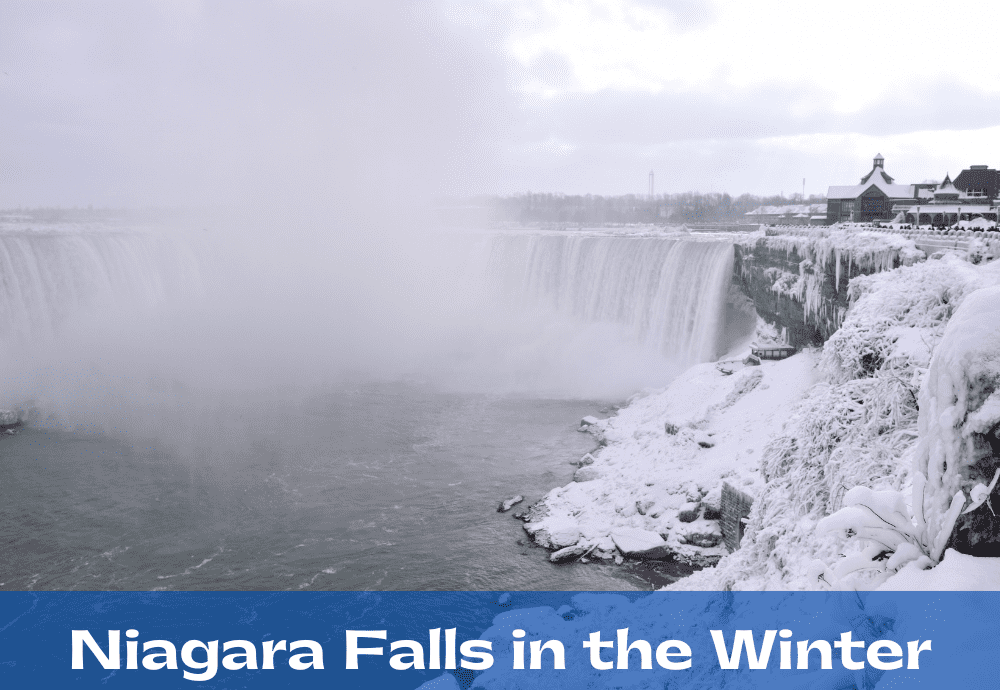 Other Great Niagara Falls Winter Activities
Fireworks Spectacular: Witness the magic of Niagara Falls illuminated by dazzling fireworks displays. Throughout the winter season, the Falls come alive with vibrant bursts of color in the night sky, creating a truly enchanting spectacle.
Strolls Along the River: Bundle up and take leisurely strolls along the scenic Niagara River. The crisp winter air, coupled with the sound of the rushing water and the serene beauty of the snow-covered landscape, make for a memorable and romantic experience.
Dinner Overlooking the Falls: Indulge in a culinary treat with a view to remember. Niagara Falls boasts a variety of restaurants and dining options that offer panoramic views of the falls. Enjoy a cozy dinner while gazing out at the illuminated cascades, creating a romantic and unforgettable dining experience.
Winter Festival of Lights: Explore the Niagara Parks Winter Festival of Lights, a dazzling display of over three million lights and enchanting illuminated installations that adorn the city's parks, streets, and gardens. This magical spectacle adds a touch of wonder to your winter visit.
Ice Wine Tasting: Niagara is renowned for its ice wines. Visit local wineries for a unique tasting experience where you can sample these sweet, flavorful wines made from frozen grapes. It's a delightful way to warm up and savor the flavors of the region.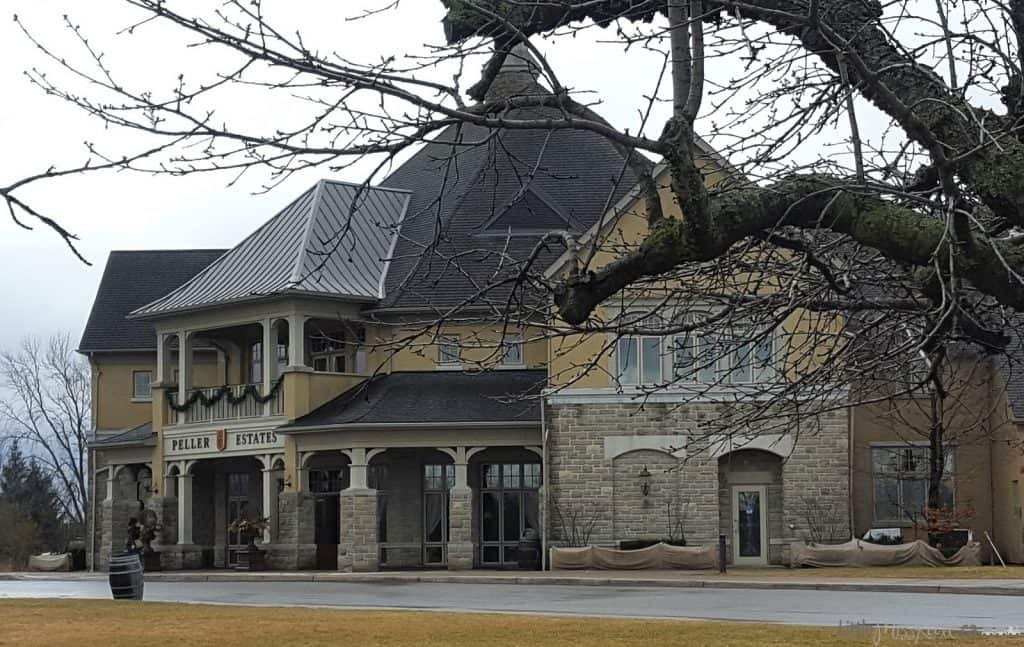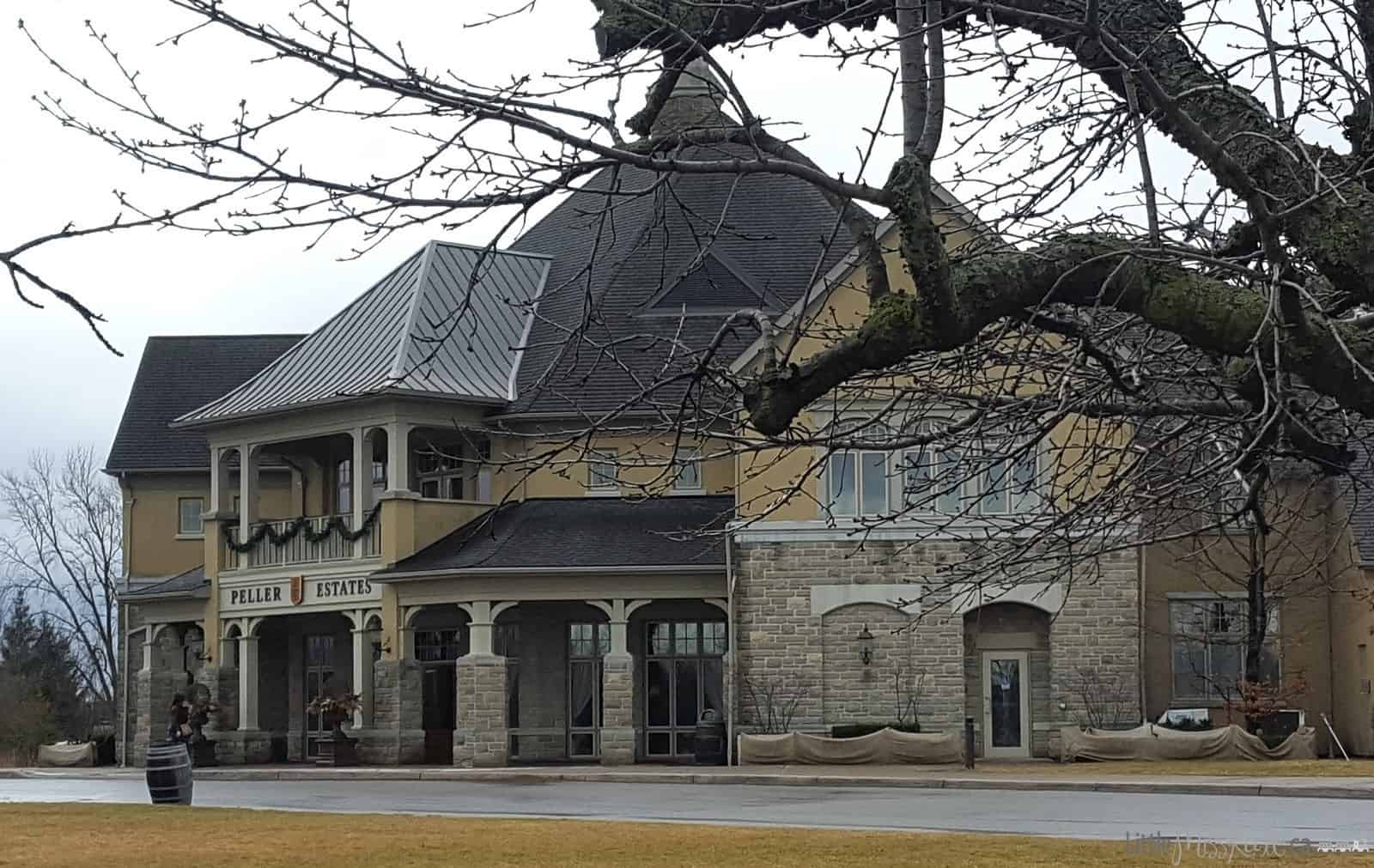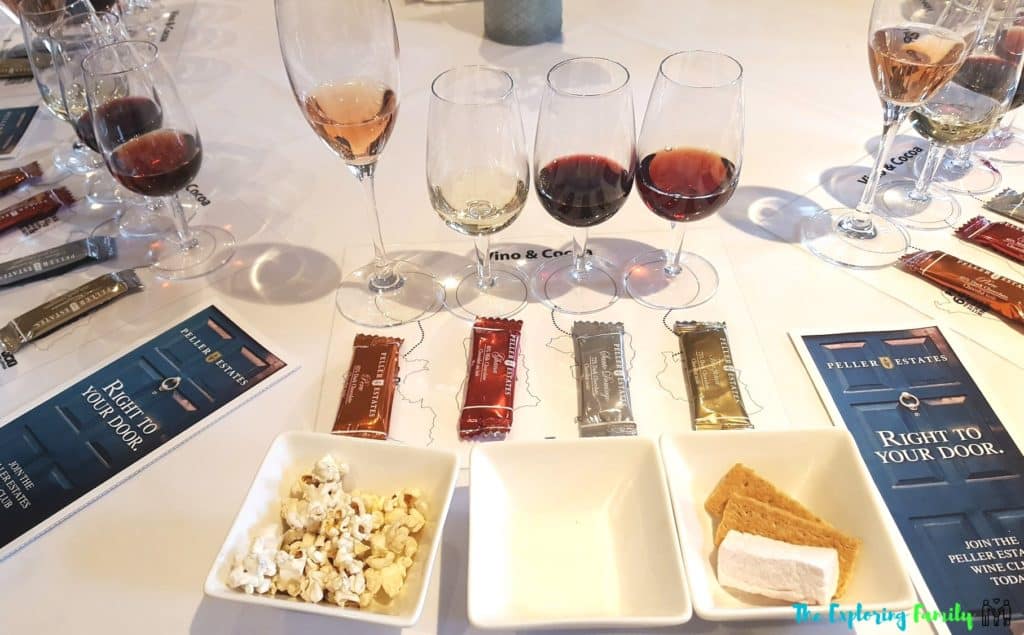 For more fantastic Niagara Falls Winter Fun check out 13+ Fun Things to do in Niagara Falls Canada in Winter.
Winter Camping
Winter camping in Ontario offers a unique and serene outdoor experience. With pristine snow-covered landscapes, frozen lakes, and peaceful forests, it's a chance to connect with nature in a whole new way.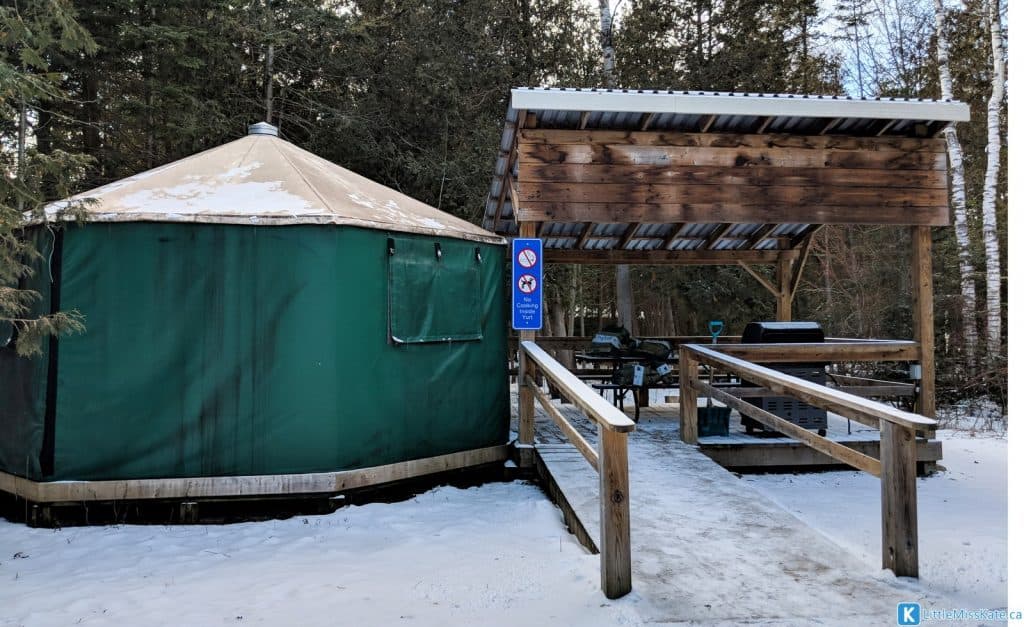 Adventurers can enjoy activities like ice fishing, cross-country skiing, and snowshoeing during the day, then cozy up around a campfire beneath the starry winter skies at night.
While it demands some extra preparation and gear, the tranquility and beauty of winter camping in Ontario make it a rewarding and unforgettable adventure for outdoor enthusiasts.
Great Places to go Winter Camping in Ontario
Algonquin Park
Offering both frontcountry and backcountry winter camping options, Algonquin Park is a popular choice for winter adventurers. Explore trails for cross-country skiing, snowshoeing, and fat biking, and enjoy an outdoor skating rink at Mew Lake Campground.
Quetico Provincial Park
Located in northwestern Ontario, Quetico's Dawson Trail Campground is open for winter camping. It provides access to cross-country ski trails and snowshoeing opportunities, with options to rent snowshoes and skis in nearby Thunder Bay.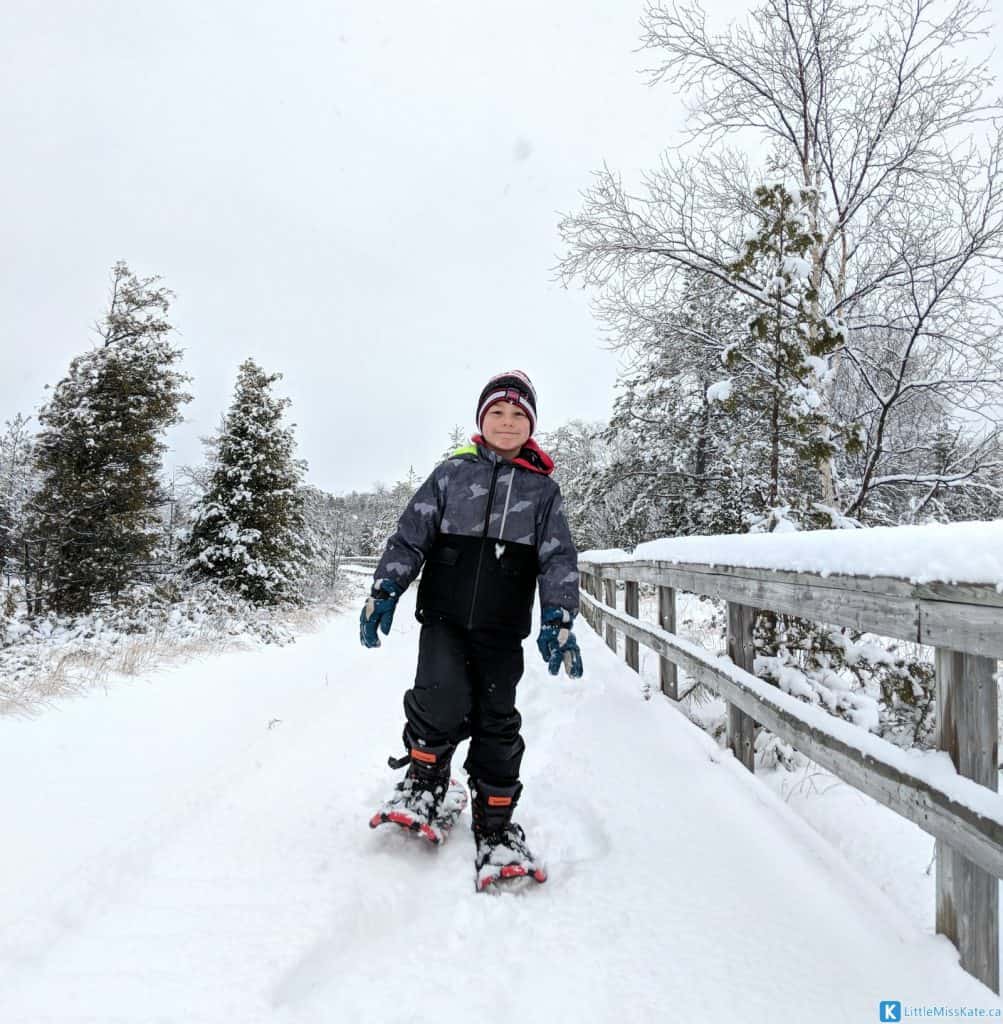 Bruce Peninsula National Park
Experience the wilderness of Bruce Peninsula National Park in winter. Camp in the Tamarack section of Cypress Lake Campground and enjoy winter hiking and snowshoeing on nearby trails.
Limberlost Forest
A vast natural oasis near Huntsville in Central Ontario, Limberlost Forest offers frontcountry camping and over 70 kilometers of cross-country skiing and snowshoeing trails.
Killarney Provincial Park
George Lake Campground in Killarney is stunning under a blanket of snow. Enjoy cross-country skiing and book frontcountry campsites or heated yurts for a unique winter camping experience.
Silent Lake Provincial Park
Located south of Bancroft, Silent Lake offers groomed cross-country skiing and snowshoe trails, making it an excellent place for winter camping. Frontcountry campsites are available year-round.
Frontenac Provincial Park
This park, located north of Kingston, offers free beginner courses in winter camping through Friends of Frontenac Provincial Park. Plan an overnight trip to one of Frontenac's interior campsites for a backcountry winter camping adventure.
MacGregor Point Provincial Park
Located on the shores of Lake Huron, MacGregor Point Provincial Park offers frontcountry winter camping opportunities. Enjoy activities like cross-country skiing and snowshoeing on its scenic trails. Check out Winter Camping in Ontario with Kids – MacGregor Point Provincial Park to learn more.
For more great winter camping spots in Ontario, check out 25+ Places to go Glamping in Ontario.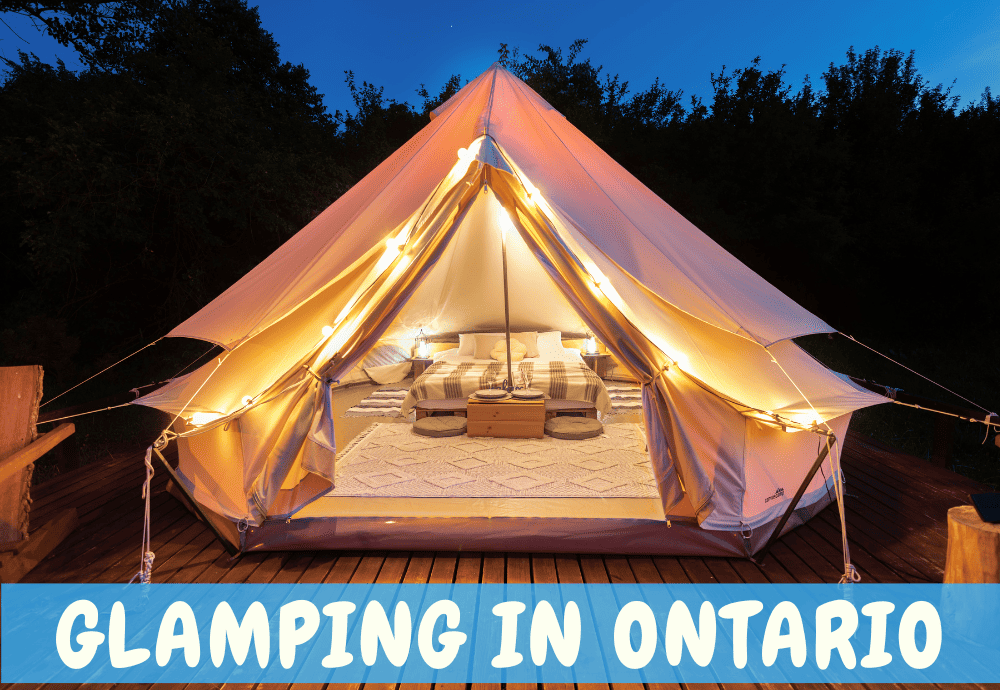 Blue Mountain Village
Nestled near Collingwood in the heart of central Ontario, you'll find Blue Mountain. This is a gorgeous resort village that lures people seeking ski getaways or weekend retreats in cozy chalets. As winter blankets the landscape, this charming village transforms into a stunning holiday destination. Blue Mountain Resort is a fantastic place to enjoy a winter getaway.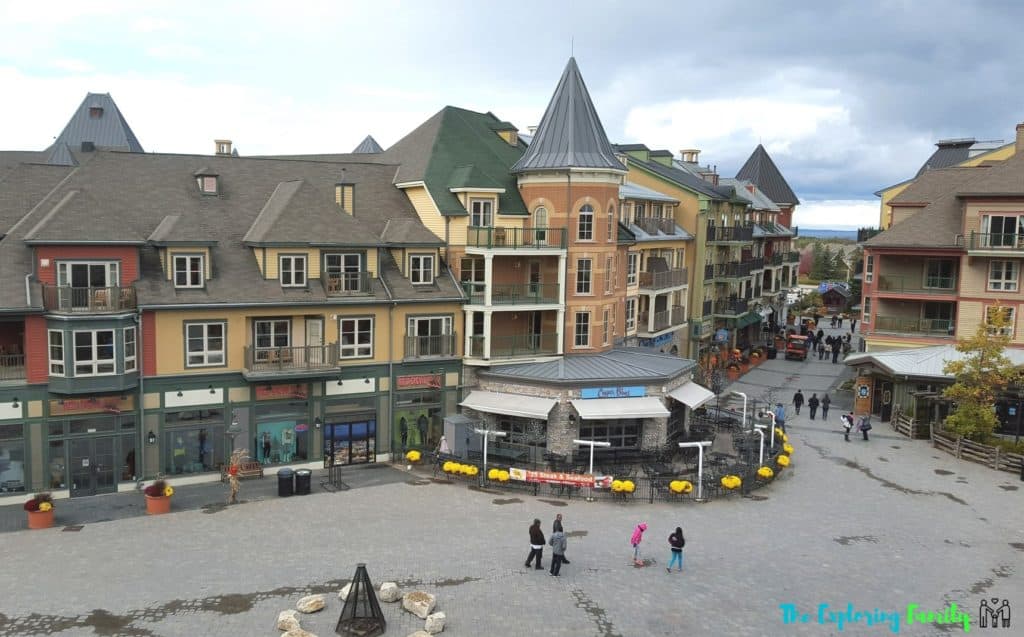 Here you will find snow-draped streets and buildings aglow with twinkling lights. Within this fun retreat, you'll discover several different culinary delights, vibrant nightlife, and diverse shopping experiences.
From convenient takeout to sushi bars and Greek eateries, Blue Mountain Resort offers a tempting array of dining options. This will ensure your stay is filled with delightful flavors from start to finish.
Great Winter Activities at Blue Mountain Village
Skiing and Snowboarding: Blue Mountain is all about skiing and snowboarding! You can enjoy downhill skiing, cross country skiing, and several other winter sports. With over 40 trails and 365 acres to explore, you can ski or snowboard no matter your skill level. There are easy, difficult, and challenging slopes. Plus, you get fantastic views of Georgian Bay from the summit. If you're new, they offer skiing lessons. It's a great place for beginners and skilled skiers.
Visit the Chalet: After hitting the slopes, warm up with a drink. The local brewery, Northwinds, has a brewpub in the village, and it's a cozy spot to relax. Jojo's Bar offers an authentic après-ski experience, while Rusty's at Blue is the place for lively music, dancing, and fun.
Snowy Horseback Ride: Experience a snowy adventure with a horseback ride at Mountain View Stables. Bundle up and explore 180 acres of beautiful woodlands and pastures. You'll ride along a guided trail that takes you through forests, and past streams. It offers stunning views of the snowy ski hills.
More Winter Fun at Blue Mountain
​Check out more awesome things to do at Blue Mountain Resort in the Winter.
Stratford
Stratford, Ontario, is the perfect winter escape for a family vacation in the great outdoors. Amidst its charming streets and historic theaters, you can discover a winter wonderland waiting to be explored.
From ice skating on the Avon River to snowshoeing in the serene parks, there are plenty of
activities to enjoy together.
After a day of adventure, warm up with a cozy meal in one of the town's delightful restaurants. It's a winter getaway that offers both cultural charm and outdoor fun for the whole family.
Take a Leisurely Walk: Enjoy a peaceful winter stroll along the Avon River, including Tom Patterson Island and the Shakespearean Gardens. Warm up with hot drinks at Cafe Bouffon or Edison's Cafe Bar on the main street. Don't miss the Market Square's charming European-inspired atmosphere with falling snow.
Snowtubing Adventure: Just a short drive away, River Valley Golf and Tube offers 90 minutes of snowtubing excitement. It's all the fun of outdoor sports without the need for special skills!
Discover Local History: Visit the Stratford Perth Museum to explore its popular Justin Bieber exhibit and delve into the area's rich history. Borrow snowshoes for a winter stroll along the museum's scenic trails.
Dazzling Light Display: Experience the Lights on Stratford – Winter Festival of Lights. The downtown area turns into a winter wonderland, extending to the Stratford Festival area and Tom Patterson Island.
Themed Trails: Explore the city's best offerings on themed trails. Check out the Chocolate Trail, Bacon and Ale Trail, Sip and Savor Trail, and the Christmas Trail. These trails are perfect for tastings, gifts, and holiday shopping, with suggested stops to enjoy along the way.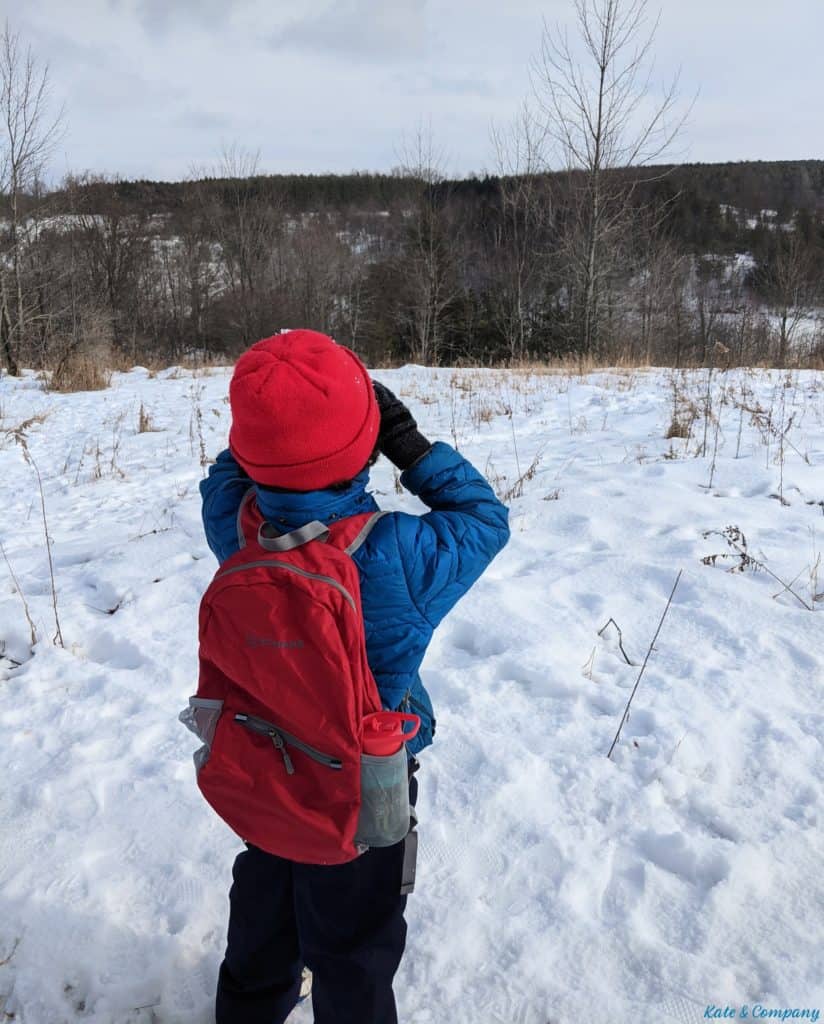 Other Fun Winter Activities in Ontario and Beyond
Ontario is a popular destination for winter adventures. This stunning province offers a wide range of activities to enjoy. Whether you're exploring the bustling streets of Toronto or venturing into the serene wilderness, there's something for everyone.
Put on your warm winter boots and get ready to explore some fun winter adventures in Ontario.
In Ontario, families can embrace the crisp winter weather while creating lasting memories on a fun winter getaway. With so many winter trails and enchanting landscapes, Ontario is the perfect place for families to explore the great outdoors!
Whether it's skiing down slopes, tubing on snowy hills, or simply enjoying the serene winter ambiance, Ontario offers the ideal setting for a memorable family winter adventure. So get started planning your Ontario winter getaway. You won't regret it.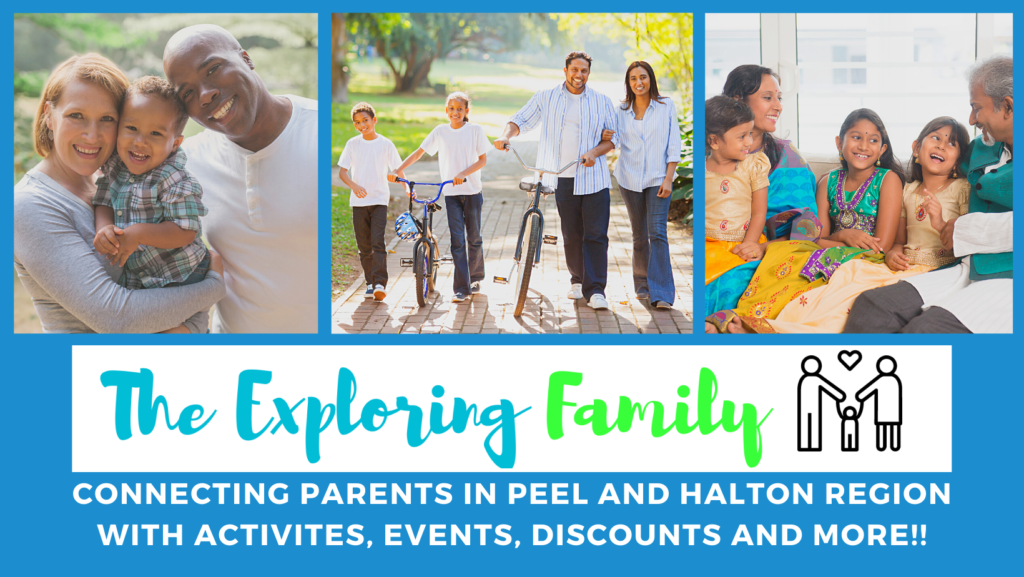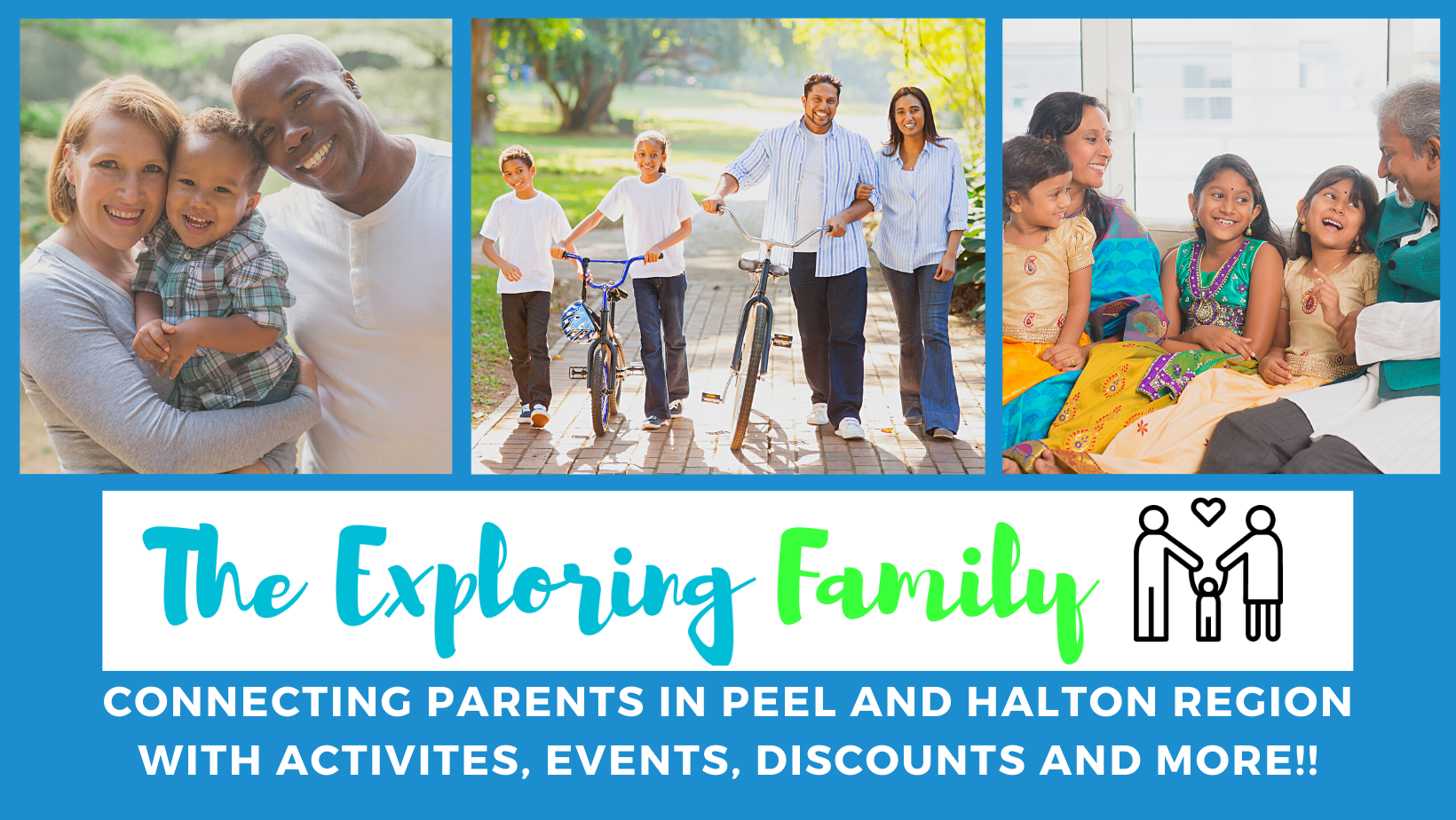 Can you help make this article better?
If you have noticed an error, have additional information or would like to share a comment you can:
E-mail us at info@thexploringfamily.com
Find us on Facebook: The Exploring Family
Find us on Instagram: @The.Exploring.Family
More Outdoor Ontario Fun