Themed birthday parties can be so much fun and if your little one loves Dinosaurs, this cake is for you. This Easy Stegosaurus Dinosaur cake is not only simple to put together, but it is also delicious. Plus you can pair this cake with a Triceratops Cake for the ultimate dino party.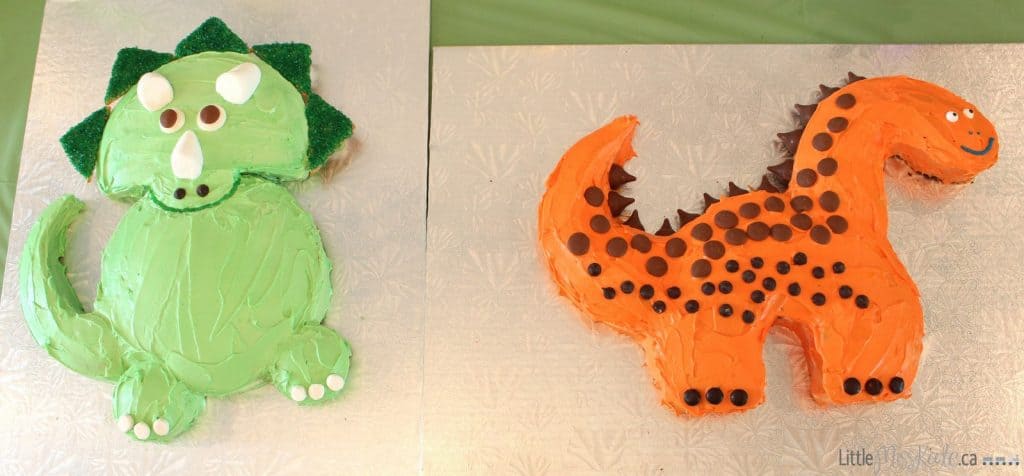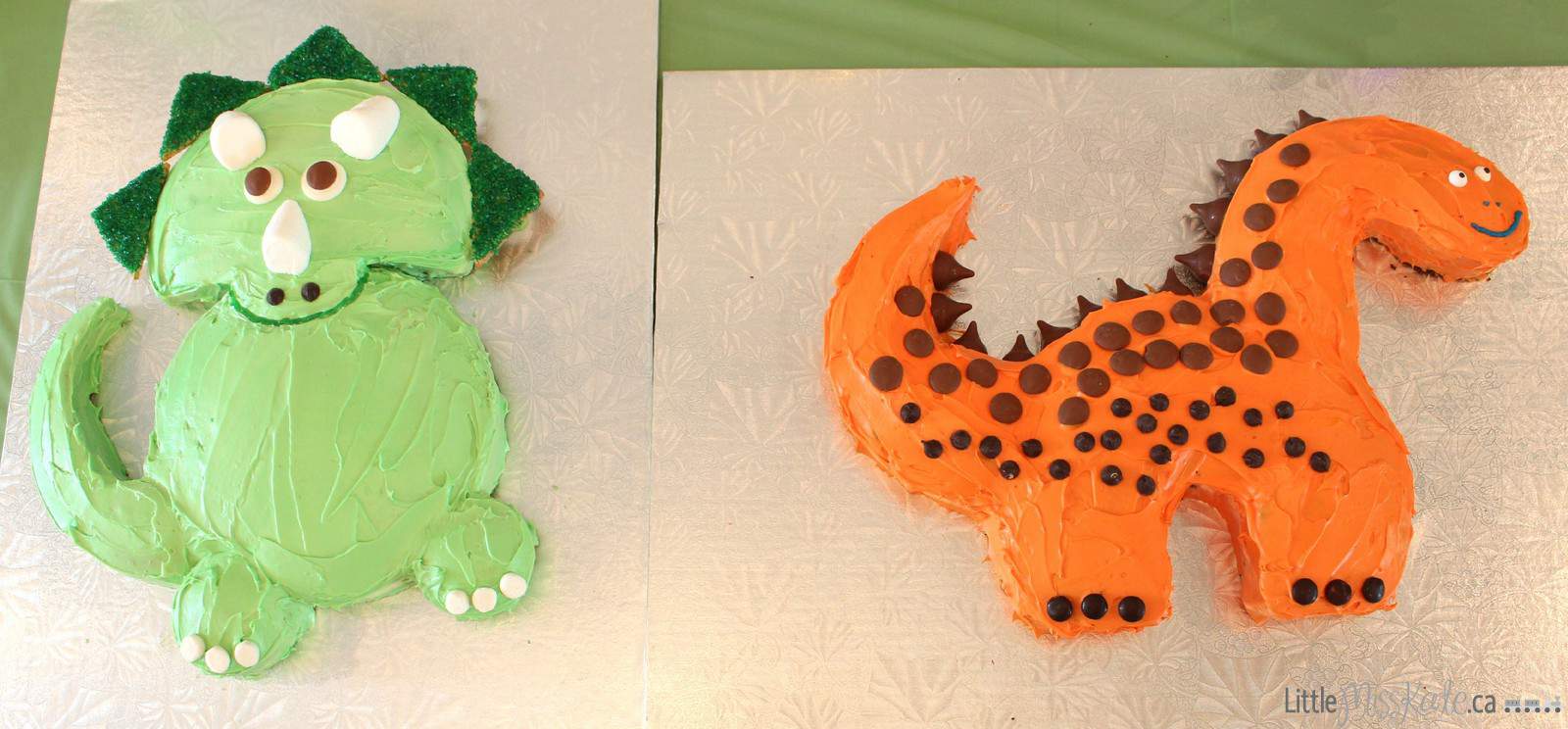 Making a Stegosaurus cake doesn't have to be complicated. In fact, it can be easy and still appear as if you took hours making it. If you are looking for a Dinosaur Themed Cake, you are sure to enjoy this recipe.
Dinosaur cakes for boys, and girls alike, are always a hit.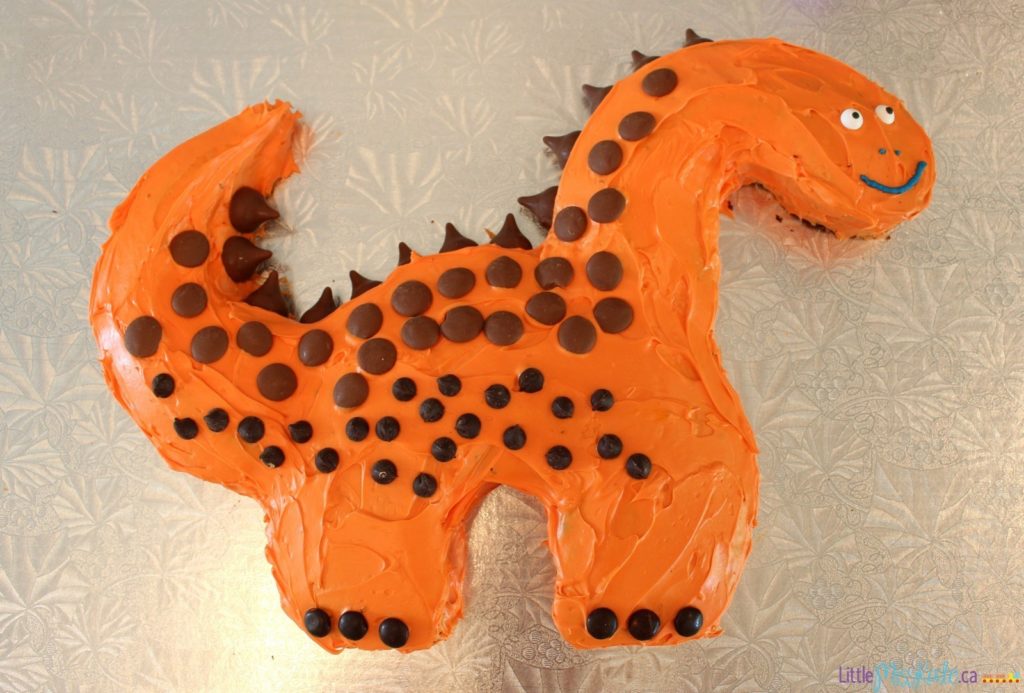 Dinosaur Birthday Cake Ideas
When it comes to creating the perfect dinosaur birthday cake, the sky is the limit. Your imagination is really key here. You can choose whatever colour icing your like, you can decorate it with anything you desire and quite frankly, you can even use boxed cake mix. Creating a DIY Dinosaur cake doesn't have to be complicated.
I recently made this Triceratops cake and it was a huge hit. It was easy and enjoyable and everyone seemed to love it! Baking a delicious DIY Dinosaur cake doesn't have to be time-consuming.
How to Make a Stegosaurus Cake
Creating this Stegosaurus Cake is not only easy but it is fun and cost-effective. If you don't want to have to spend lots of money ordering a specialty cake, you can create this one with simple ingredients and your imagination. The sky is the limit.
We like to use boxed cake mix as not only does it save time, but it tastes delicious. We also quite enjoy using premade store bought icing. It is a time saver and easy to customize.
When this Easy Stegosaurus Dinosaur Cake is all done, baked and ready to be served, it looks as though you spent hours creating when really, it was done in a snap.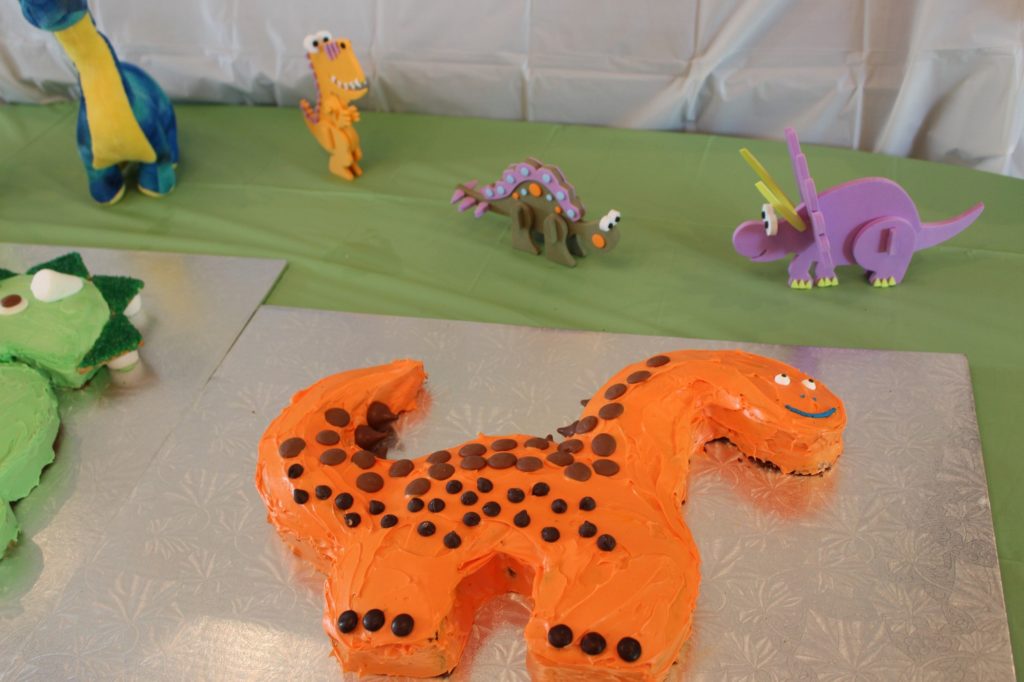 What You Need to Make a Stegosaurus Cake:
2- 9 Inch round cake pans
Boxed cake mix in your desired flavour (or make one from scratch)
Premade white icing
Food Colouring
Chocolate Chips
Candy Eyes
Brown Smarties
Hersey's Kisses
How to Make a Dinosaur Cake:
Step 1:
Bake your cake into 2 – 9 inch round pans according to the box instructions.
Step 2:
Cool your cakes and remove them from the pans.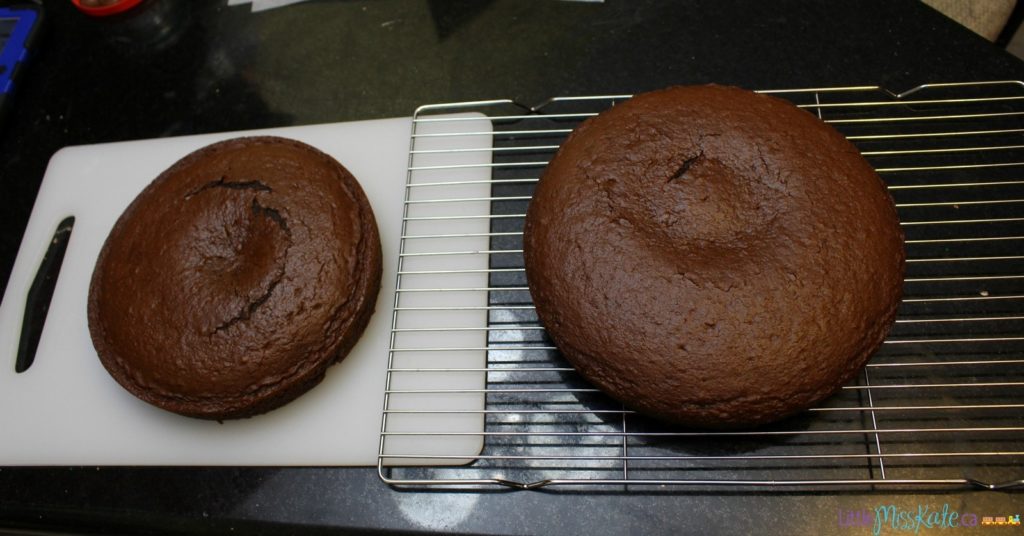 Step 3:
Cut your cakes according to the instructions in our video tutorial.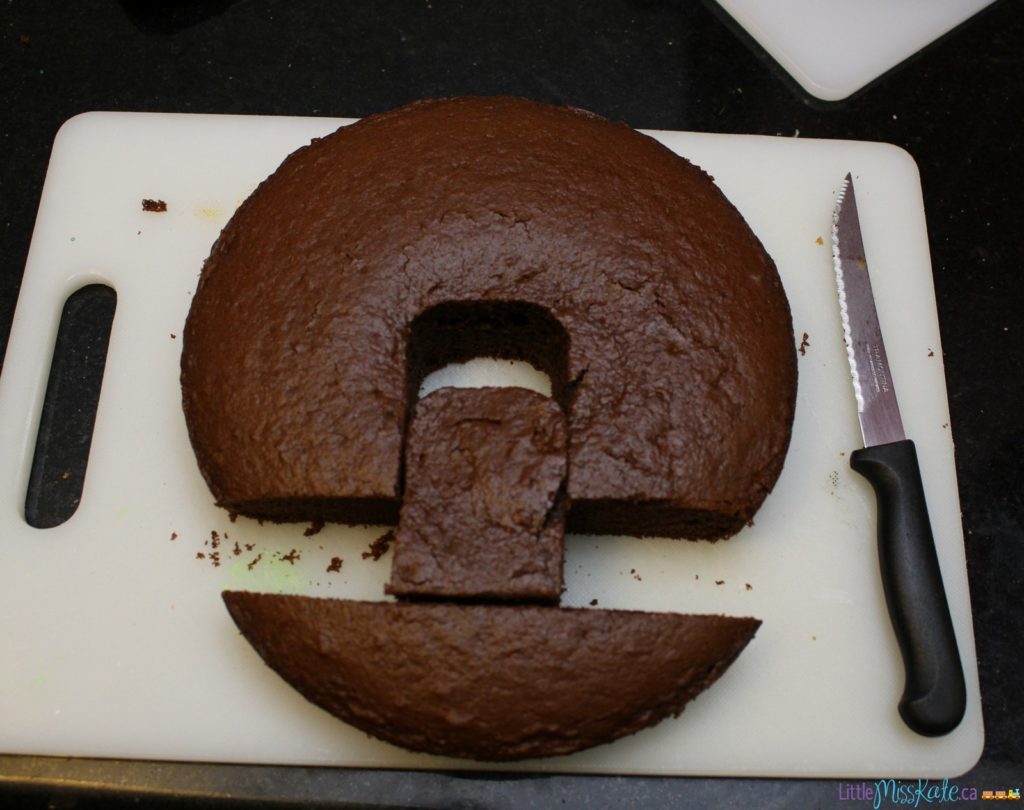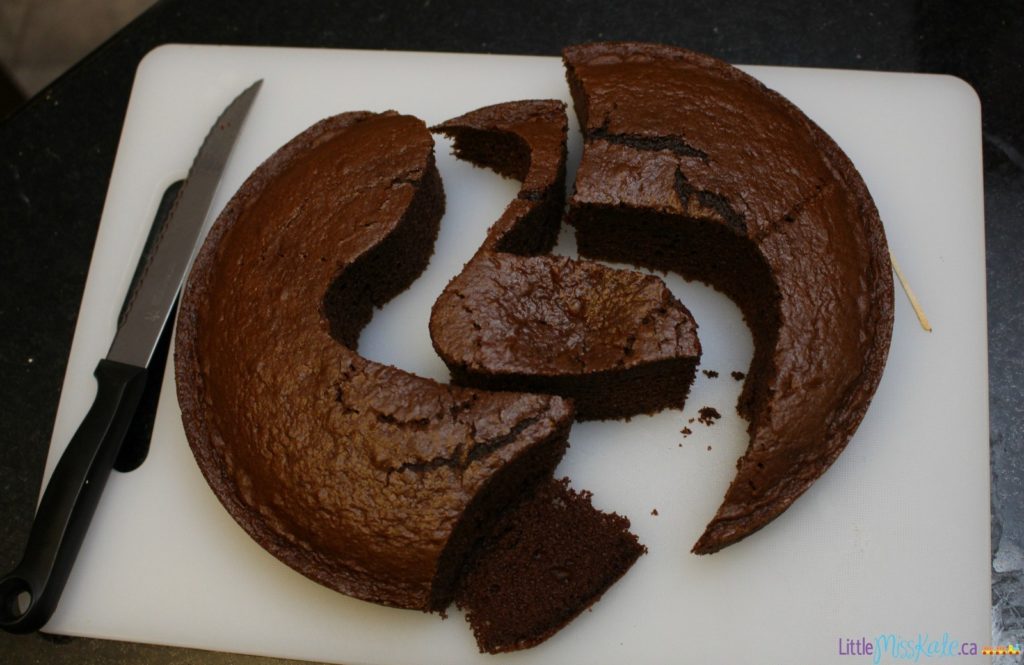 Step 4:
Assemble them to look like a stegosaurus. Use the Instructions in the video tutorial in order to properly assemble your cake.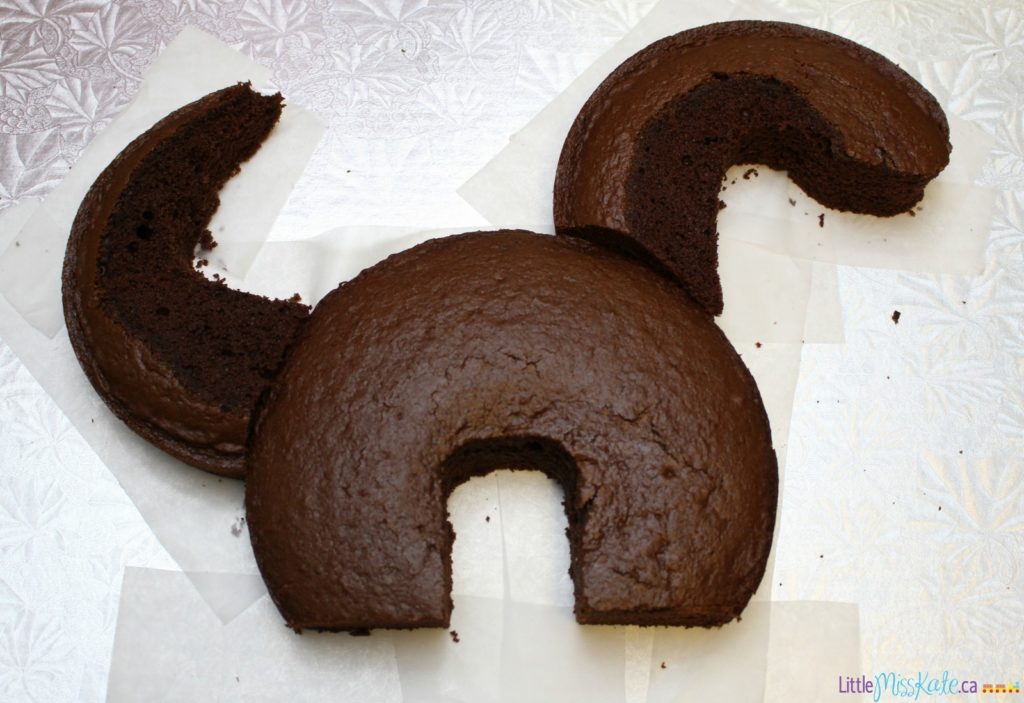 Step 5:
Ice your cake. You can use any colour icing you would like. We went with orange. I placed strips of wax around the dinosaur cake so that if some icing drops onto the cake board while icing it is easily taken away when you slide out the wax paper.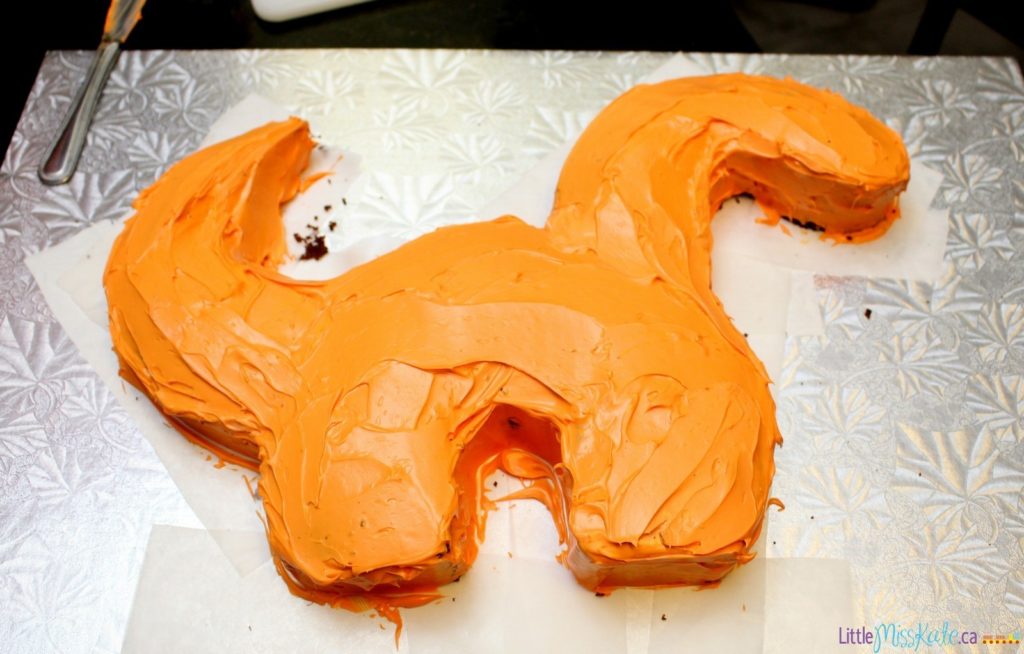 Step 6:
Decorate your cake to resemble a Stegosaurus. We added candy eyes and created a smile with blue food colouring for the mouth. We also used chocolate chips to create some of the spots. The chocolate wafers came in handy to create texture and brown smarties worked very well as the dinosaur's toenails. The spikes on the bake to make the stegosaurus are Hersey's kisses.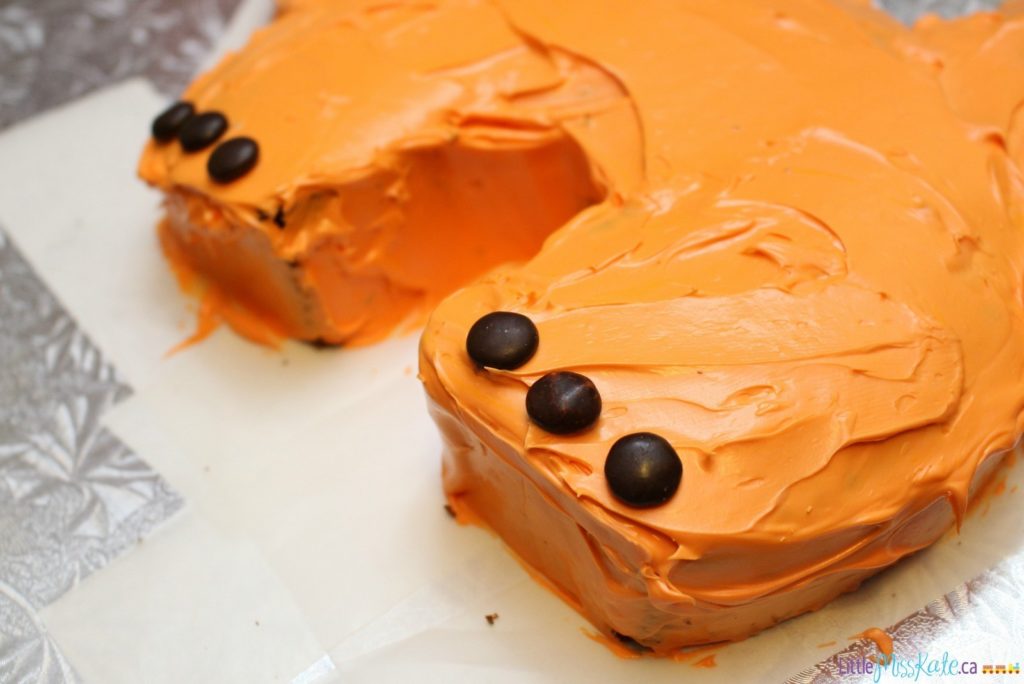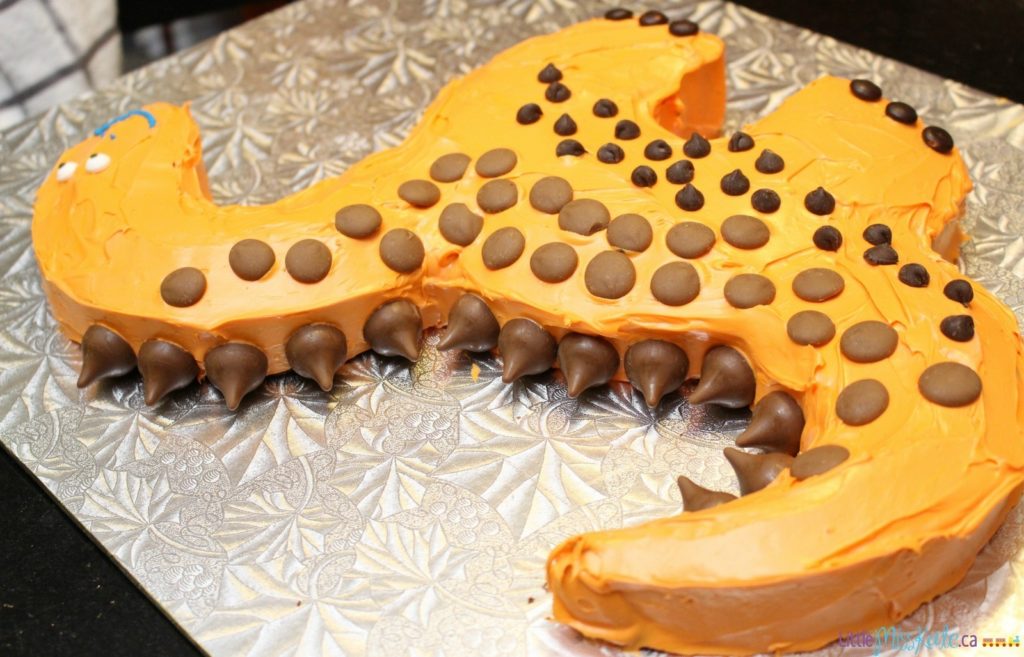 Step 7:
Serve and enjoy!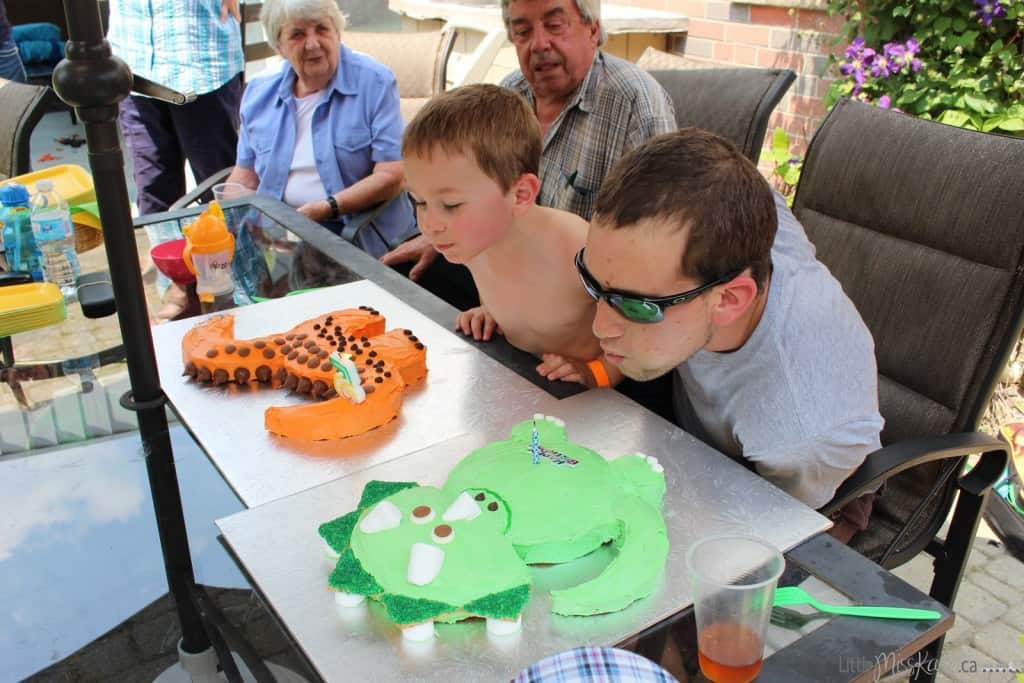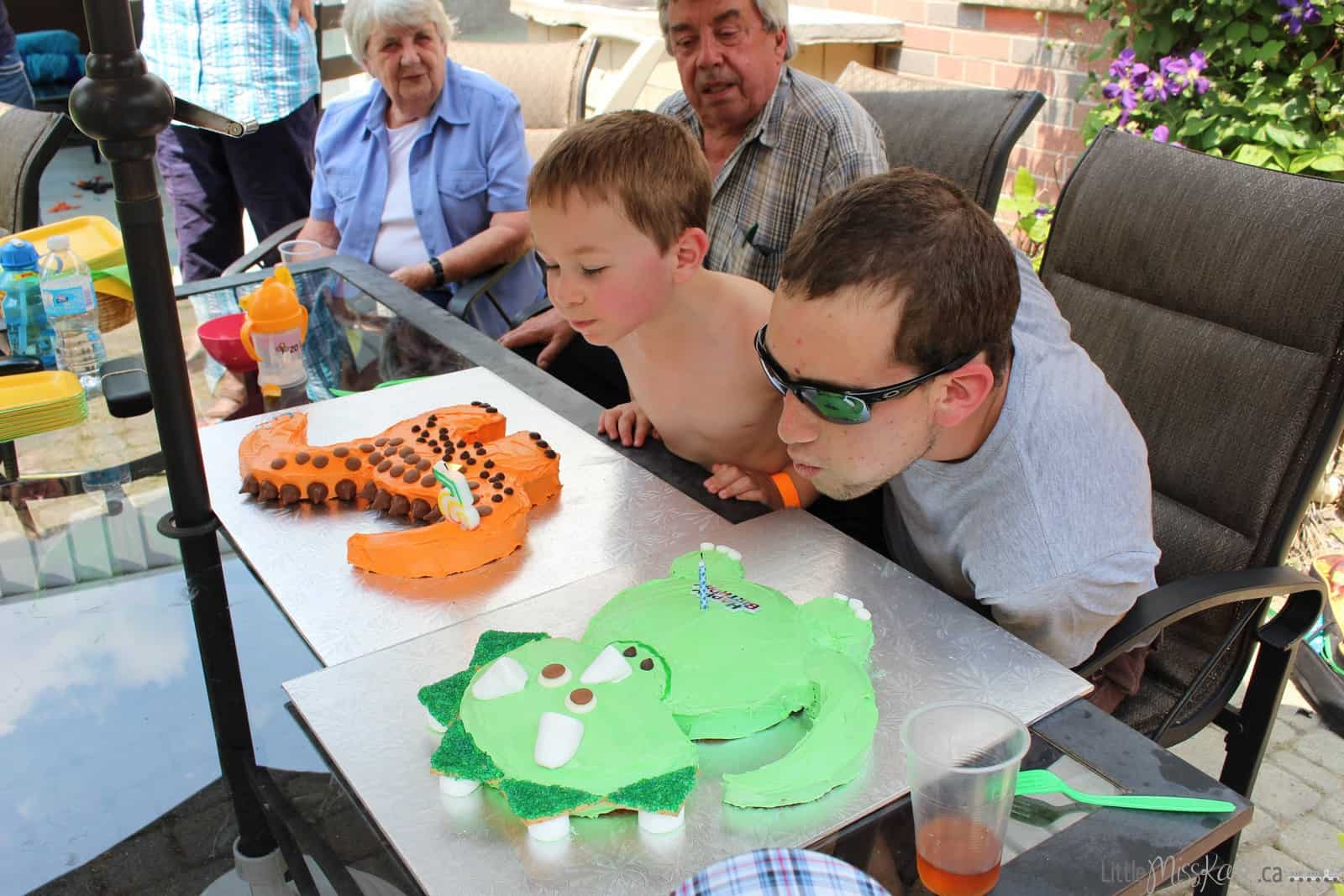 We love creating customized cakes with simple ingredients. It saves us time and money without having to compromise on flavor. You still get that WOW factor when you serve this Easy Stegosaurus Dinosaur Cake because it looks fabulous.
Other DIY Cake Ideas
There are so many great DIY cake ideas out there that are sure to impress. Check out some of our other great cake ideas.
Dinosaur Activities