Exploring playgrounds, local activities, and local attractions is what the Exploring Family is all about! What are the best Parks in Mississauga to explore with the kids? We often get asked this in our Parents Resource group, so we decided we would answer with some of the Best Mississauga Parks. Mississauga is home to lots of natural spaces for the kids to run around, trails to hike or walk the dog, playgrounds to explore and lots of room for recreational activities.

Mississauga Parks range in size and features as some have playgrounds, splash pads, stroller friendly trails, sports fields, beaches, toboganning hills or even skating in the winter. Mississauga was designed to be accessible to many even without a car so many playgrounds are accessible by walking or by taking Mississauga Transit.

Now Mississauga has tons of playgrounds but I have decided to feature some of the super unique parks that have features you won't find at just any playground. Below is a list of our favourite parks in Mississauga, some we have already explored and some that we home to explore this summer as they offer something unique and different than other playgrounds.
Map of Parks in Mississauga:
How many Playgrounds and Parks in Mississauga?
There are over 500 Playgrounds and Parks in Mississauga just waiting to be explored from small green spaces to natural playgrounds, each playground offers a unique experience and ways to stay active outdoors.
Which Parks in Mississauga are Accessible to Wheelchairs?
The City of Mississauga has six barrier free playgrounds that have a rubber surface, making it easier for wheelchairs to navigate. The wheel chair accessible parks also include universal swing sets. The six barrier free Mississauga parks are: Zonta Meadows, Port Credit Memorial Park, O'Connor Park, Paul Coffee Castle Playground, Jaycee Park and Rivergrove Community Centre.

Brampton is also home to a accessible playground: Creditview Park

Accessible Parks in Mississauga include the following features:
(Taken from City of Mississauga Playground Program)
Accessible swing seat
Transfer platform (to improve access to the elevated deck for ages 5-12)
Spring toy with a backrest
Turning bar (for ages 2-5 will use in various ways)
Ground-level play components such as:

Crawl tube with handholds
counter
Tactile / sensory elements
The above variety depends on the play equipment company

Paved access route
Sand pit (for play value)
Park benches with armrests and on concrete pads with space for a person using a wheelchair
Amazing Parks In Mississauga To Take Your Kids
Jack Darling Park:
The playground was surrounded by lots of mature trees that offered tons of shade on the super hot day that we visited. The park was divided into a older kid section and toddler section and there was a balance beam in between to divide the park in half. The playground had a large swing section with big kid swings, baby swings, and two wheelchair accesible swings.

Squeaker actually enjoyed his first swing ride ever here. My favourite part of this park is that it had soft artifical grass as the surface instead of sand or wood chip, so it is much softer if kids fall. The park had multiple slides, and climbing features. One of my favourite features of this playground is that it is located close to the beach and you can also see Toronto across Lake Ontario.

This playground is barrier free so it is accessible to all and has a really nice rubber surface which is great with little kids that fall all the time. Jack Darling also has an awesome off leash park so you can bring your furry friend with you.

Address: 1180 Lakeshore Rd W, Mississauga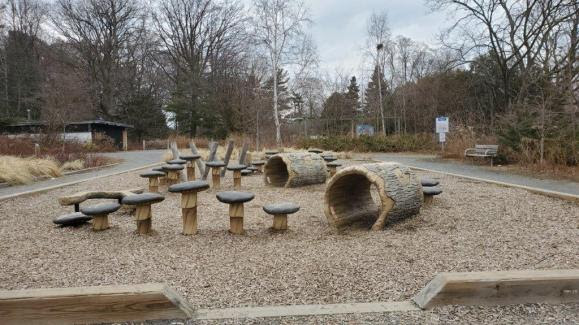 This is the perfect park for families to explore the natural environment together and while it doesnt have a typical playground it offers lots of natural materials that children can climb, roll, walk and explore, it is one of the few natural playgrounds in Mississauga.

Hancock Woodland features a natural playground that evokes a whimsical woodland feel, with wood logs and mushroom type structures. Although the park doesn't have typical swings and slides, the structures are arranged in a figure 8 formation, creating an interesting obstacle course for your little ones to can race through the log tunnels and hop over the mushroom platforms.

Hancock Community Garden contains a beautiful woodlot, and Hancock Park also has a community garden. Here local residents can come and grow their own food. Its also where The Friends of Hancock Woodland also hosts several events throughout the year to teach visitors about the woodland and plants that live on it.

Address: 2171 Camilla Rd, Mississauga
Jaycee Park
This park is fit for superheros as the two tall towers with bridge and a slide remind me of a scene from a superhero movie. Jaycee park is a one of a kind park in Missisauga and is a blend of natural playground and traditional playground that has architectural features inspired by the Mississauga landscape. The towers represent the Mississauga skyline, the wood pillars are to reseemble the twisting Monroe buildings, and the colourful tower is to resemmble City Hall clock tower.

The skyscraper towers allow kids to access the slide, and climb up to reach the suspension bridge that connects the two towers. This barrier free park features wheelchair accesible ramps, rubber surface and adaptive swings to meet the needs of all kids. The park also features a large sand pit, timber steppers, boulder steps, a net climber and an inground trampoline allowing kids to discover, explore and enjoy experiemental play.

The playground is great for toddlers as the rubber surface is softer for those just learning to walk. The park also has slides of all sizes making sure toddlers can access them. The natural playground has wood stepping surfaces, a natural hill and a variety of different swings making this park perfect for the whole family.

Address: 1520 Gulleden Drive, Mississauga
Paul Coffey Adventure Park known as Malton Adventure Park
This castle playground is fit for all the prince and princesses in your home and it inspires children to use their imagination as they enjoy this faraway castle. The park features multiple castle turrets which can be seen from the street and this large castle has multiple windows for kids to peek through as they adventure through this breathtaking castle that can be seen from the street as it has red and blue tops.

Kids can enjoy the courtyard, bridges connecting turrets, multiple slides and a rope climbing wall as they conquer the castle. The playground features natural logs that form a giant dragon to slay as they climb the wood logs of the dragon and climb down his tail. The park features hand carved elements around and inside the park that add to the fairytale theme. The rubber surface even features a blue section that looks like a river just waiting to be crossed! Don't worry if you have a swing lover like my daughter, they have those as well.

This park is on our summer bucketlist for 2022 as I've seen it featured multiple times.

Address: 3430 Derry Rd E, Mississauga
Port Credit Memorial Park
Also located near the water, Port Credit Memorial Park is one of the amazing waterfront parks located in Mississauga. Port Credit Memorial park one of the best parks in Mississauga and is a wheelchair accessible park as it also uses the soft rubber surface. The park also has a skatepark, pavillion, and picnic area nearby. The larget pavillion provides lots of shade so it is a great place to take a break and enjoy a picnic lunch.

There are lots of areas to go for a stroll and enjoy the Waterfront Trail along Lake Ontario that connects 22 parks together. Port Credit Memorial Park Loop is an almost 3km walking trail thats perfect for strollers and runs along a river.

One of my favourite features is the cute village area that kids can use for pretend play, this is a unique feature of this park that toddlers especially enjoy as they peek their heads through the windows of the houses. The building cut outs are designed to be a miniature Port Credit Village with stores, boats and more for kids to enjoy!

Address: 40 Lakeshore Rd E, Mississauga
Zonta Meadows Park
Zonta Meadows park was funded by Zonta Club of Mississauga, and is one of the best Missisauga parks as it provides multiple play areas including swings, slides, a preforming stage, and a rubberized place surface that resembles a beach making the park wheelchair friendly. Zonta Meadows park engages all the senses through its play spaces including:

-> Sound Island (hanging chimes, vertical poles that when twisted make unique sounds)

-> Touch Island (a mosaic wall with braille, a marble maze and sand tables).

-> Imagination Island (features a preforming stage – with rock seating for viewers)

-> Scent Island (beautiful nearby gardens and butterfly sculptures)

-> Sight Island (checkout the human sundial, enjoy sculptures made of wood and nearby bird houses)

Kids will be entertained at this park for hours as they explore the playground, water play, sand play, musical area and performace area. Add this to your Must See Missuaga Parks list.

Address: 410 Rathburn Rd W, Mississauga
Churchill Meadows Park
Brand new in 2021! Enjoy recreational amentities at this beautiful park area that includes a playground, amazing natural playground, splash pad, skatepark multipurpose court, turf soccerfield and outdoor fitness equipment ensuring there is something for everyone. This adventure playground is a unique natural playground that features climbing areas, balance bridges, hammock swings, natural hills with a built in slide.

I love the mix of grass, sand, turf and natural features that make this park so unique compared to your traditional metal or plastic playground. This natural playground makes you feel like you are in the middle of a forest. The spray pad is just a few steps away from the natural playground.

Address: 3715 Thomas St, Mississauga
Continue to check back as we write full Reviews on all of these parks as we continue to explore the beautiful City of Mississauga and all that it has to offer its residents and visitors.
Want to stay in the know with all things local? Don't forget to join our locally focus Facebook group: Peel Parents Resource – Open to any parents in Peel and Halton Region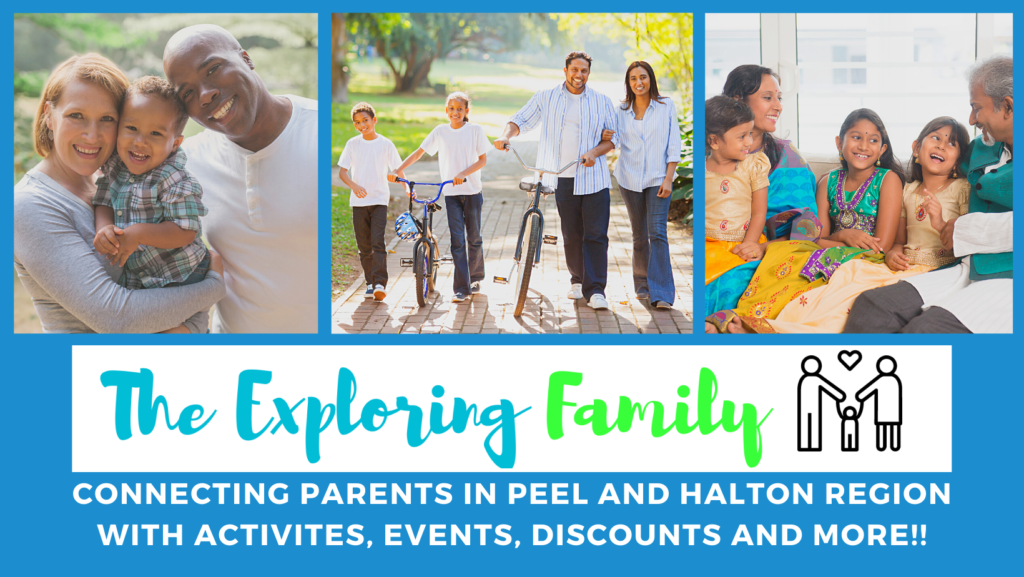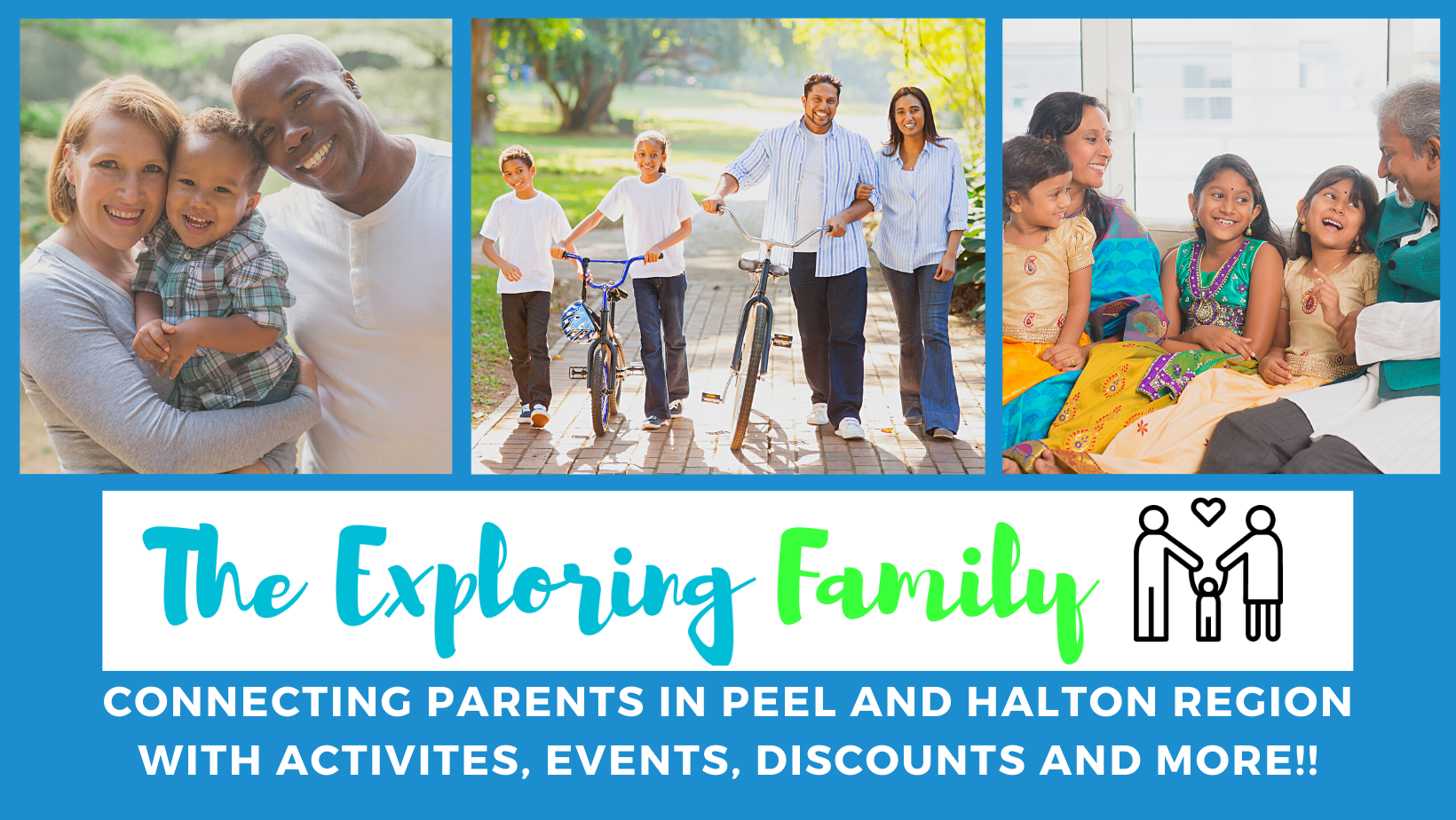 Can you help make this article better?
If you have noticed an error, have additional information or would like to share a comment you can:
E-mail us at info@thexploringfamily.com
Find us on Facebook: The Exploring Family
Find us on Instagram: @The.Exploring.Family