Schools out for the Summer and the kids are home for 9 Long Weeks, so signing the kids up for summer helps break the summer up. What are you plans for the kids for Summer Break? Finding Summer Camps for the Kids can be tough so we have made it easier by giving you multiple Brampton Summer Camp Options to explore.

Whether you are a stay at home mom who needs a break from the kids or a working mom who needs to find alternate childcare for the kids, we have the answers with our Ultimate list of Summer Camps in Brampton. Kids aged 4+ can enjoy new experiences at Summer Camps in Brampton in all areas of the city including Downtown Brampton, Caledon, Bramalea, Mount Pleasant, Heart Lake, and all areas of the City of Brampton. We also have an Ultimate Guide for Summer Camps in Mississauga and Summer Camps in Milton and Georgetown!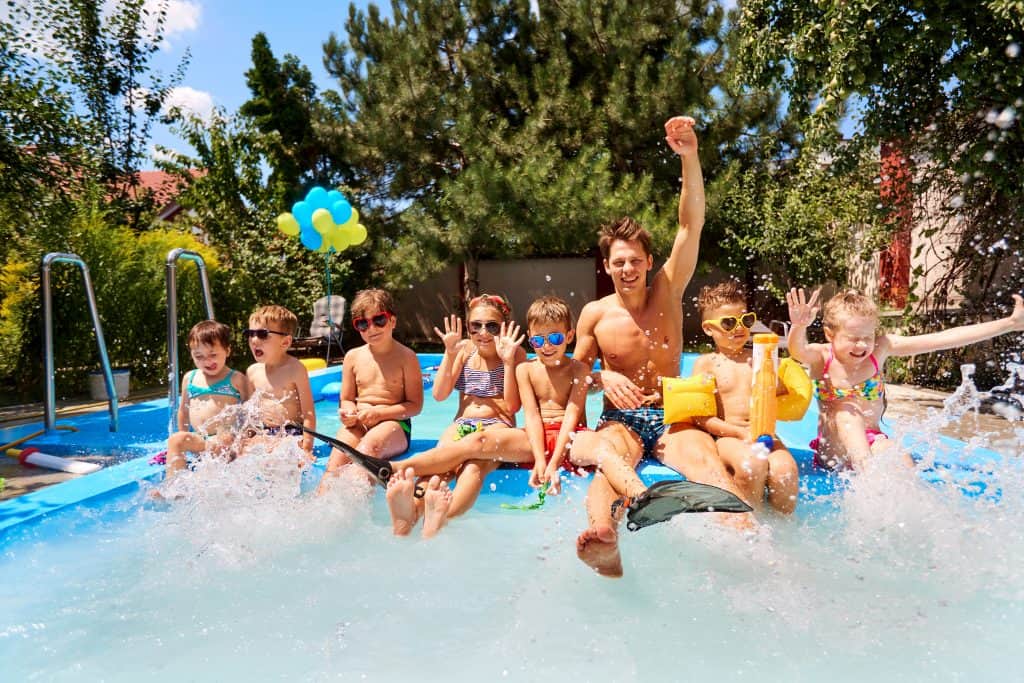 Not interested in Camp but want to keep up with Fun Activities in Peel Region and Halton Region for Kids then checkout our Local Calendar Section. Also join us on our Playground Tour as we checkout a new playground each week, and review all the Playgrounds, or checkout our Review of some Local Activities.
If you have little ones under 2, then checkout our Parent and Tot Activities Guide or our Mom and Baby Activities in Brampton
Summer Camps in Brampton 2022
Brampton Summer Camps offer a variety of different types of different day camps and overnight camps, from sports, arts, STEM, outdoors and much more! Summer camps in Brampton allow your child to explore their passions and interests through new and fun engaging experiences. Check out the huge list below and you are sure to find a camp to suit your needs in Brampton.
Remember to check the hours of the camps, they can vary from camp to camp. Some camps will have extended care hours (additional fees may apply) so make sure you look into those options if needed.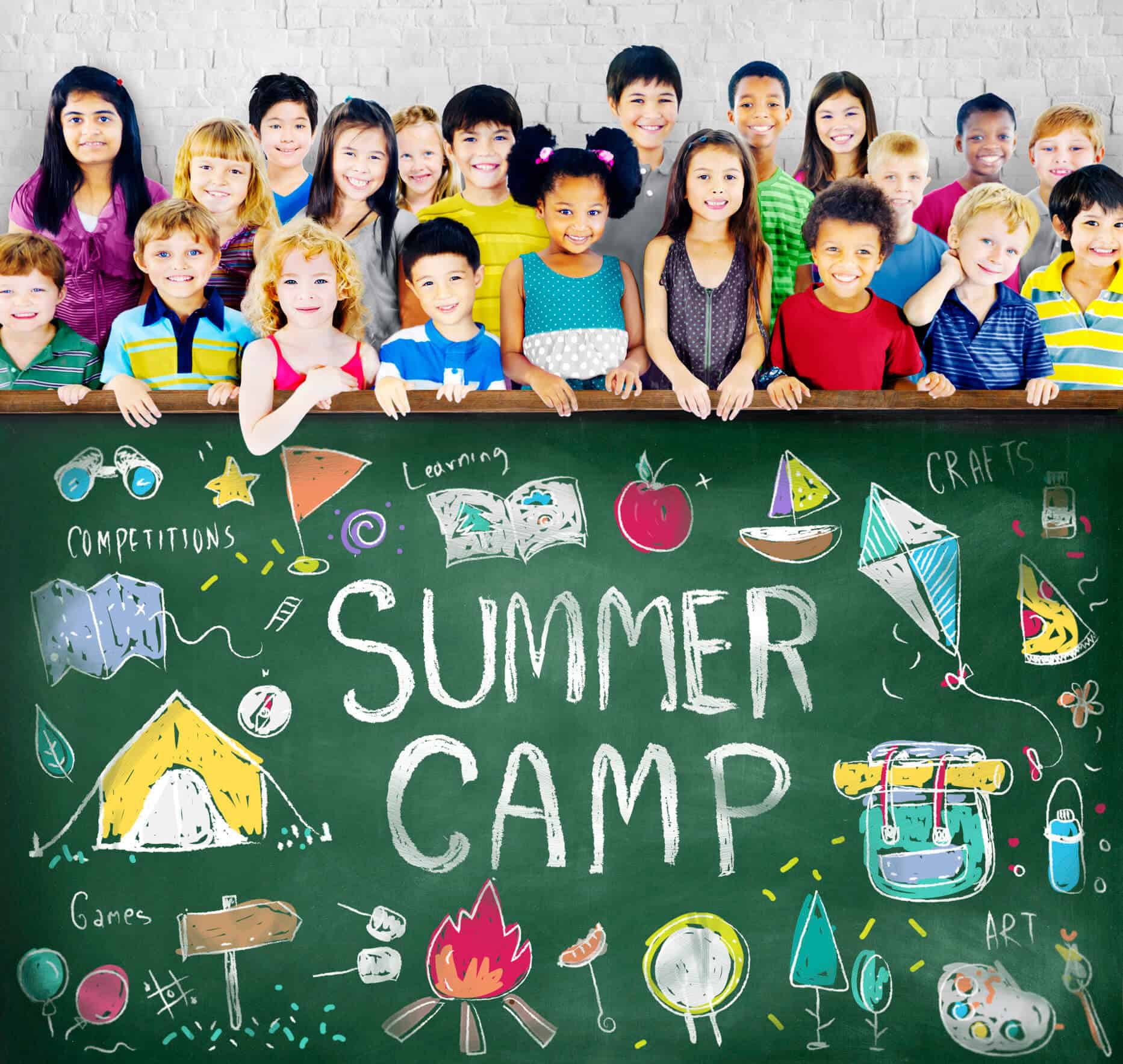 Brampton Summer Camps
You will find a variety of camps for every activity or interest and we have put together a full list of options of Summer Camps in Brampton. Scroll through to see all the different types of camps:
Educational and STEM Summer Camps
Sports Summer Camps
Specialty Camps (Cooking, French)
Arts Summer Camps
Dance Summer Camps
Swimming Summer Camps
Adventure and Outdoor Summer Camps
Inclusive Summer Camps
City of Brampton Summer Camps
Benefits of Summer Camp for Kids
Summer Camps for Children not only provide and safe and secure environment for kids during the summer but also offer the following benefits:
Allows children to develop and improve social, leadership and life skills while making new friends.
Allows children to reconnect with the outdoors and experience the nature of our beautiful local community
Helps develop new skills, passions and interests through novel experiences they may not otherwise have access too
Provides children with opportunities to engage in physical activity and active play which are important for a child's development
Continuing education in the summer to improve literacy, math and technological skills
Fun Summer Camps in Brampton
Cool Summer Camp – Ages 4 and up
Cool Summer Camp – 2 Locations: 1000 Central Park Drive Brampton and 85 Sandalwood Pkwy E, Brampton
Offers a wide variety of activities daily including outdoor time, academics, music and art. Camp is open from 7am – 6pm
Educational and STEM Summer Camps in Brampton
STEM Camp – Ages 5-13
STEM Camp – Location: 30 Main St. S., Brampton, ON, L6W 2C4
Themed weeks of camp filled with coding, robotics, model building and more. Sibling discount available.
Ultimate Coders – Ages 6-18
Ultimate Coders Summer Camp – Location: 9990 The Gore Rd, Unit 202, Brampton ON
Camp focus varies by age group from programming, coding to web design
Rowntree Montessori School Summer Camp – Ages 4-9
Rowntree Montessori School Summer Camp – Location: 3 Sunforest Dr. Brampton, ON LZ 2Z2
Extended care available from 7:30am to 6pm. Themed weeks of camp with a math and language curriculum activities and hands on fun!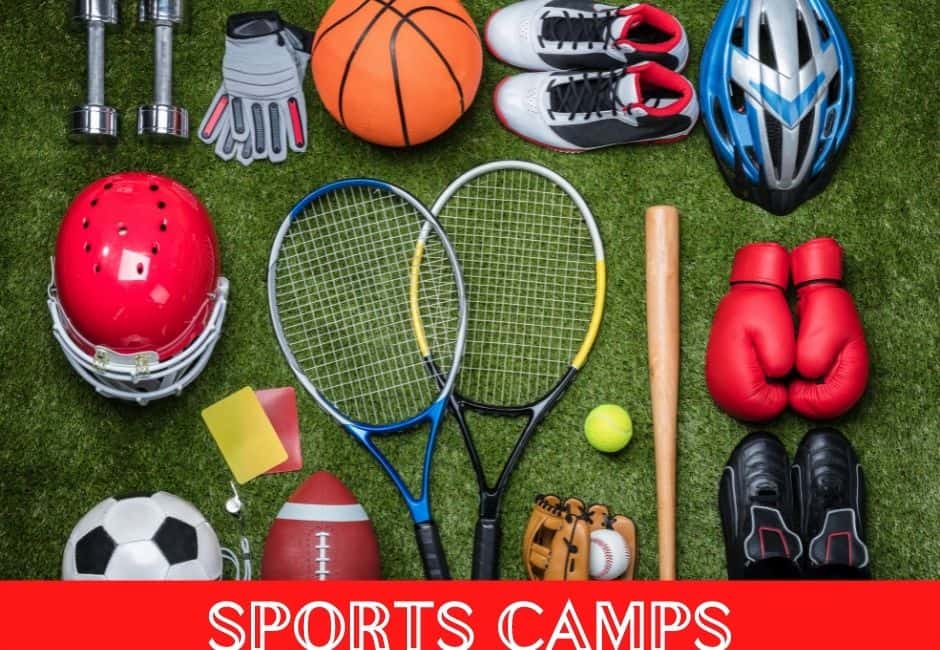 Sports Summer Camps In Brampton
Raptors 905 Summer Camp – Ages 7-14
Raptors 905 Summer Camp – Registration starting May 2022 – Basketball camp for ages 7-14 years old
A4H Basketball Summer Camp – Ages 5-17
A4H Basketball – 5 Locations in Brampton: 365 Father Tobin Rd, Brampton; 275 Brisdale Dr, Brampton; 25 Corporation Dr, Brampton; 500 Elbern Markell Dr, Brampton; 7897 McLaughlin Rd, Brampton
Basketball summer camp offering full day summer camp, high performance camps, and university and college prep camps
Royal Soccer Summer Camp – Ages 5-13
Royal Soccer – 2 Locations: Earnscliff Park 44 Eastbourne Dr. Brampton; Century Gardens 340 Vodden St E Brampton
Full day and half day sessions available for soccer summer camp. Campers receive a camp soccer ball & t-shirt. Early bird discounts available until March 31st.
Nike Basketball Camp – Ages 7-15
Nike Basketball Camp – Location: The Playground 25 Kings Cross Road Brampton
Basketball summer camp athletes will be grouped by age and skill level to ensure that they are in the most optimal learning environment. Half day and full day programs available.
All Star Sports Centre – Ages 4-15
All Star Sports Centre Summer Camp – 55 Regan Road, Brampton, ON L7A 1B2
Camps include gymnastics, trampoline, tumbling and multi-sport skills. Pizza day on Fridays included in registration cost.
Specialty Camps
Kidz Camp horseback Riding – Ages 8-13 years
Kidz Camp Equestrian Camp – Location: 8768 Winston Churchill Blvd. Georgetown
Each day included summer camp fun along with grooming, tacking and untacking their horse, riding lesson and horse knowledge lessons.
Arts Summer Camps In Brampton
Great Big Theatre Company – Ages 6-14 years
Great Big Theatre Company – Location: St. Pauls Unitied Church 30 Main Street South, additional locations in Mississauga and Georgetown
Drama and performance camp. Early bird discounts until March 31st, and discounts for multiple weeks of camp.
Dance Summer Camps Brampton
Swimming Camps in Brampton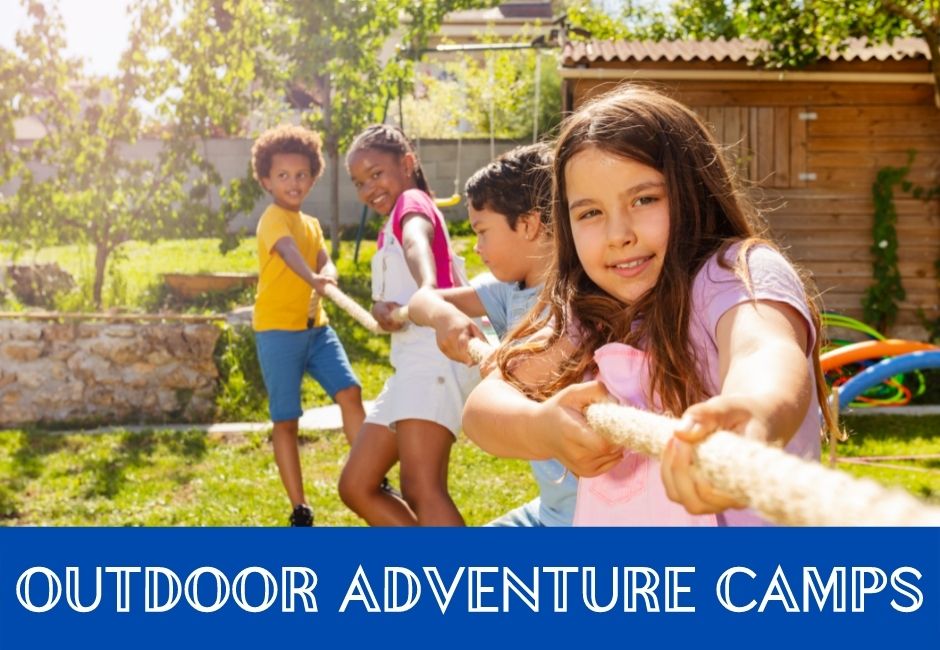 Adventure and Outdoor Summer Camps in and Around Brampton
Kids Inc Summer Camp – Ages SK to Grade 10
Kids Inc Summer Camp – Location: 5567 4th Line in the Town of Erin
Outdoor adventure summer camp located on a 30 acre property that includes a pool, pond, play forest, sports fields, outdoor stage, picnic shelters and tents, an archery range, a disc golf course, and more. Bus Service available for Georgetown, Erin, Caledon, Eramosa, Rockwood, Guelph, Acton, Milton, Orangeville, Mississauga and Brampton.
Claireville Conservation Area TRCA Summer Camp – Ages 4-11
Claireville Conservation Area Summer Camp – Location: 8180 Regional Road 50, Brampton
Different weekly themes will lead campers through outdoor adventure at this summer camp
Albion Hills Conservation Area TRCA Summer Camp – Ages 5-12
Albion Hills Conservation Area Summer Camp – Location: 6559 Humber Station Rd, Caledon East
This TRCA summer camp offers day camp options for ages 5-12, as well as overnight camping experience for children 9-12 years old
Inclusive Summer Camps
Kidz Konnect
Kidz Konnect Summer Camp – Location: Heart Lake Conservation Park
Busing available from select locations in Brampton and Mississauga. This camp is offered by Learning Disabilities Association of Peel Region and is designed around social skills and having fun with art, hiking, mindfulness and games.
City of Brampton Summer Camps