Schools out for the Summer and the kids are home for 9 Long Weeks, so signing the kids up for summer helps break the summer up. What are you plans for the kids for Summer Break?  Finding Summer Camps for the Kids can be tough so we have made it easier by giving you multiple Brampton Summer Camp Options to explore. Whether you are a stay at home mom who needs a break from the kids or a working mom who needs to find alternate childcare for the kids, we have the answers with our Ultimate list of Summer Camps in Brampton. Kids aged 4-13 can enjoy new experiences at Summer Camps in Brampton in all areas of the city including Downtown Brampton, Caledon, Bramalea, Mount Pleasant, Heart Lake, and all areas of the City of Brampton. We also have an Ultimate Guide for Summer Camps in Mississauga!
Not interested in Camp but want to keep up with Fun Activities in Brampton for Kids, or Summer Activities for Kids Mississauga checkout our Events Calendar. If you have little ones under 2, then checkout our Parent and Tot Activities Guide or our  Mom and Baby Activities in Brampton
Summer Camps in Brampton 2020
Brampton Summer Camps offer a variety of different types of different day camps and overnight camps, from sports, arts, STEM, outdoors and much more! Summer camps in Brampton allow your child to explore their passions and interests through new and fun engaging experiences. Check out the huge list below and you are sure to find a camp to suit your needs in Brampton.
Remember to check the hours of the camps, they can vary from camp to camp.  Some camps will have extended care hours (additional fees may apply) so make sure you look into those options if needed.


Brampton Summer Camps
You will find a variety of camps for every activity or interest and we have put together a full list of options of Summer Camps in Brampton.  Scroll through to browse or click on one of the links below to jump to the different types of camps:
Benefits of Summer Camp for Kids:
Summer Camps for Children not only provide and safe and secure environment for kids during the summer but also offer the following benefits:
Allows children to develop and improve social, leadership and life skills while making new friends.

Allows children to reconnect with the outdoors and experience the nature of our beautiful local community

Helps develop new skills, passions and interests through novel experiences they may not otherwise have access too

Provides children with opportunities to engage in physical activity and active play which are important for a child's development
Looking for more Summer Activities in Brampton- Join the Peel Parents Resource Facebook Group

Educational and STEM Summer Camps in Brampton
Rowntree Montessori Summer Learning Camp
Rowntree Montessori Schools runs an award-winning Summer Learning Camp, that is designed to allow students to continue school throughout the summer months and to get a head start for the upcoming year, while enjoying fun and exciting activities and outings. Dedicated, caring, and qualified teachers and instructors conduct a wide variety of activities that will complement and enhance each child's academic needs and address their extracurricular preferences. Camps are offered in safe environments with morning academics and theme-based afternoon activities such as water play, outdoor games, sports, workshops, and field trips to splash pads, water parks, the movies, strawberry picking and more.  All activities will coincide with a planned weekly theme.
The students have the opportunity to have the best of both worlds through a learning programme for the morning session and then participation in planned activities in the afternoon, with a scheduled field trip every week. All activities will coincide with a planned weekly theme. Parents will be given a calendar outlining the weekly events happening throughout the summer.
 You can now register online for this award-winning Summer Learning Camp, running from Monday, June 29 to Friday, August 28, 2020!  RMS Summer Learning Camp offers JK Readiness (children turning 4 in 2020), SK Readiness (children turning 5 in 2020), Grade 1 Readiness (children turning 6 years old in 2020), and Grade 2-8 Math and English Enrichment and Remedial Educational Programmes. For more information (or to register) for Summer Learning Camp.
For more information (or to register) for Summer Learning Camp visit: Rowntree Montessori.

Our Award-Winning Summer Learning Camp has weekly pricing that starts as low as $175/week for half day and $225/week for full day, depending on the week and the campus you child attends.

Junior Coders Tech Camps – RUNNING IN PERSON AND ONLINE FOR SUMMER 2020
To ensure every student will have the safest experience possible at Junior Coders. we are taking ABOVE AND BEYOND recommended COVID-19 safety measures

– REDUCED CAPACITY: Number of students will be reduced to 4 students in each classroom
– PHYSICAL DISTANCING: Rearranging classrooms to increase physical distancing
– PERSONAL PROTECTIVE EQUIPMENT (PPE): Teachers and staff will use Personal Protective Equipment such as face shields or masks when mandatory
– SCREENING: Everyone who enters Junior Coders will be going through screening questions for symptoms and potential exposure to COVID-19.
– CLEANING / DISINFECTING: In addition to routine cleaning, surfaces that have frequent contact with hands (e.g. Tables, Laptops, Dash & Dot etc.) will be cleaned and disinfected prior to each class with Health Canada approved disinfectants
– HAND SANITIZER: Hand sanitizer will be available at the entrance and in the common area.
– SIGNAGE: There will be posted signs throughout the centre reminding students and staff of the necessary steps to take to remain safe.

DROP-OFF & PICK-UP:
Drop-Off: Students should plan to arrive 5 minutes prior to their class time, Junior Coders staff will greet and escort the student into the facility.
Pick-up:  Parents can wait inside their car, Junior Coders staff will escort your child to your car
Junior Coders runs an amazing Computer Science Camp that teaches programming through making video games, animations, or robotics, in the most fun and imaginative summer camp environment. The camp is run by Tech Graduated Instructors and offers a small 8:1 ratio ensuring campers get lots of instruction and mentoring. Campers will receive a certificate of completion, USB Drive with Project Files and will have access to a laptop, Ipad, and robotics during camp. Campers will learn how to use Scratch programming to create video games and character animations. Students will learn how to use Dash and Dot and will understand basic robotics and programming. Junior Coders Camps encourages campers to DISCOVER, IMAGINE, CREATE, EXPLORE, AND LEARN while learning multiple programming programs. 

Junior Coders is offering 3 different camps this summer, each focusing on different programs: 1. TECHCODE CAMP: Scratch programming,Robotics and Arduino (Our most popular camp)
2. TECHCODE ADVANCED CAMP: Java Greenfoot & Arduino 
3. WEB DEVELOPMENT INTRODUCTION: HTML, CSS JavaScript




Kidnetix Camp – Edu-play Centre
Kidnetix is an interactive indoor playground offering March break and summer day camp programs for children ages 4 to 12 in Brampton & Toronto (Yorkdale). 
Kidnetix programming combines the best elements of all camps and offers a mix of indoor and outdoor activities that combine social, educational and recreational activities. Each week is based on a theme, filled with related sports, crafts, guest speakers, co-operative games and educational activities. Kidnetix programs provide an opportunity for children to engage in activities that develop new skills, while keeping kids active and their minds healthy in a safe, fun and friendly environment!
 Camp fees include camper t-shirt, admission to trip location and all camp activities. Kidnetix Kidz Association & Canadian Tire Jump Start offer limited subsidized camp opportunities.
 Stem Camp

STEM Camp provides learning experiences through fun and engaging programming that encourages campers to explore their sense of wonder. Children aged 5 to 13 are introduced to hands-on STEM activities that promote discovery, reward curiosity, and leave children amazed at what they can do! STEM is based on 4 areas: Science, Technology, Engineering and Math, but it is more than that as STEM is a way to inspire and encourage critical thinking skills! It is the process of figuring out solutions to problems. It can be a simple (or complex) paper plane! It will be an amazing journey with loads of fun and learning. Join us this summer. There is something new and cool to discover every day!
Register online at www.stemcamp.ca or call us at 519-475-6600. 
Sports Summer Camps in Brampton
If your goal is to keep your child active throughout the summer, you're in luck! Our full-day camps have you covered! Running in July & August, Sportball camps are coached with purpose using Sportball methodology. Children (4+) will have a blast exploring new sports while developing their athletic and physical skills for life. Action-packed days are filled with multiple sports skills, gameplay, crafts, activities, and water play. Your child will participate in learning skills from 8 different major sports (soccer, basketball, baseball, volleyball, football, golf, hockey, tennis) over the course of a week, then work on implementing them into gameplay. Learning sport skills, having fun, making friendships is what we guarantee at Sportball Camps!
Sportball also offers amazing classes year round, you can check out a Full review of My Experience in Sportball Brampton Classes.
Brampton Minor Basketball Association Camps

The BMBA technical staff will be running day camps for players of ALL abilities by coaching age appropriate basketball drills and games ensuring the development of basketball athlete skills. The camps are designed specifically for advanced, recreational, and beginner players wishing to gain extra training and improve their technical skills in a fun and structured environment. The Brampton Minor Basketball Association runs camps for both boys and girls and aims to close the gap of loss of skills during the off-season. Ages 9-13. Located at Sheridan College in Brampton.
Fun Activities all played in the sand is the main goal of Canada Beach Sports Summer Camp, however they do also have water activities, indoor games and even movie afternoons. Exciting beach activities designed for kids to have fun, get active, learn and most importantly burn all that energy including Mini beach sports, Arts & crafts in the sand, and Playground games for the youngest campers. Older campers will focus on teamwork and communication as they learn new beach sports, team building games, and obstacle courses. Ages 4-13.  Located at 12942 Heart Lake Road, Brampton.
Allstar Gymnastics Camp

Day Camp that focuses on keeping the kids active and having fun through gymnastic and tumbling. Kids will learn new gymnastic skills, get into shape through exercise and games, and make friends. Younger Campers will participate in gymnastics, arts and crafts, indoor and outdoor games. Older campers will focus on progressive gymnastic skills and work on developing their flexibility, strength and coordination as well as team building activities, arts and outdoor fun. Fridays are saved for Fun Field Trips. Ages 4-12. Located at 55 Regan Rd Unit 1 in Brampton. 
A combination camp of Soccer and Water Play to cool off in the summer heat! The morning focuses on Soccer through warm up games & activities, individual age appropriate skill development, fun team building exercises and Mini-World Cups.  While the afternoon focuses on staying cool in the summer heat through swimming, water activities and camp games. Ages 5-13. Located at Earnscliffe and Century Gardens Recreation Centres. *Offers a Half Day Camp Option


Arts Summer Camp In Brampton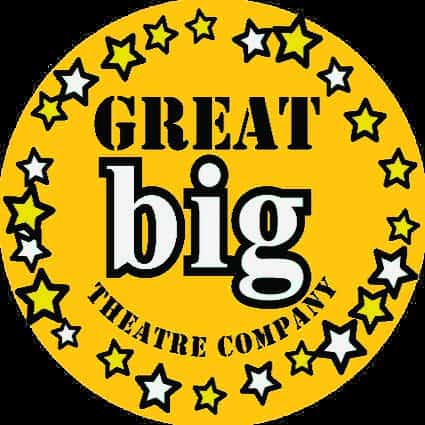 Great Big Theatre Company – RUNNING ONLINE FOR THE 2020 CAMP SEASON
All our camps this summer are virtual and online;  we are delighted to offer you this innovative, exciting and engaging new program !
We'll be sharing collaborative and engaging drama games, improvisations, art projects, plays and scenes, along with lots of music, mixed in with fun movement activities and dance parties.
GBTC brings many years of experience with drama for kids to the development of this exciting new virtual program in the Zoom environment. You don't want to miss this opportunity to join us for a week (or more !) of inspired fun.
A camp week consists of two 75-minute participatory sessions each day, Monday to Friday, in which coaches will share movement games as well as storytelling and playwriting along with music, poems and fun raps.
The camp will provide an energized and focused experience which allows campers to interact and make friends online. All of our staff have arts experience and experience working with children, and are trained to work with our new agenda and curriculum.
During our 'break-out room' periods each camper will have the opportunity to meet with other campers in smaller groups to create their own dramatic improvisations and engage in theatre games; they will then be able to share their work with the larger camp group.
Campers will make use of creative shared tools in the online environment to develop their visual art skills online through projects related to their dramatic scenes.
At the end of the week, they will be able to share an online show with parents and friends.
We welcome to this program students from anywhere in Canada ! Since there is no physical camp location, and the activities take place at your home, you can join in wherever you are.
Our GBTC staff are looking forward to sharing this WHOLE NEW WORLD with you this summer ! Campers may register for multiple camp weeks; there will be new and different camp content each week.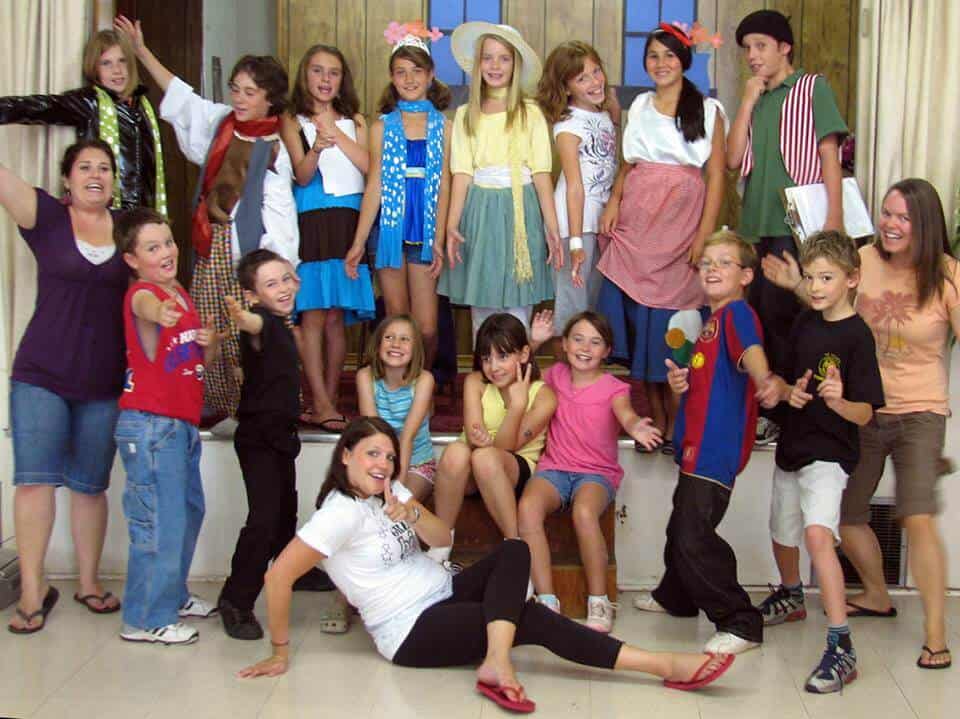 Adventure and Outdoor Camps in Brampton


Kids Inc Camp – ADAPTED TO BE COVID-19 FRIENDLY

We are VERY excited about this approach to camp for the unique summer of 2020!
Consider creating your own customized camp with us.
** You pick your group of 8 friends/family for your group
** You get to help us to create your camp activity schedule
** You create a car pool schedule that works for you
** You and your group mates get a discount
There is just no down side here!!!! Let's let the sun shine through this summer by creating ways to say YES to camp!
Check out our program info here: https://kidsinccamp.ca/camp-progr…/summer-2020-camp-options/
Or contact us at 519-855-6074 or registration@kidsinc.ca to discuss.
Kids Inc. is a full-day camp program for campers entering 2 all the way up to Grade 8. Our Facility is outstanding!  Check out these features…
Heated, salt water pool

Fresh spring water pond

A super fun play forest

A fully stocked sports zone

Outdoor stage

Expansive picnic shelters and sun shade tents

Archery range

Craft Hut
Campfire Circle…and more!



The programs we offer each have a variety of activities to suit your camper – so check out the program page to find just the right program for your camper today!
Kids Inc Camp provides bus service as a part of the fee structure from many locations in your area.  If you want to see the bus stops in your area, please visit the Bus Service page of our website.  (BUSING IS NOT AVAILABLE SUMMER 2020)
We can't wait to meet your camper this summer and to help you get registered with us for the summer of 2020.  Please reach out to us via email if there is anything we can do to help.  You can email us at registration@kidsinc.ca
Click Here to register now – https://kidsinc.campbrainregistration.com/


Planet Kids offers it all, as they offer over 35 different Camp programs for children aged from JK all the way to Grade 11.  In addition to the special activities of each camp, campers will participate in weekly specialty activities, and campers will also enjoy swimming or other water activities daily, recreational sports, games and other activities, special events and more!
Camp Programs include:
All About You: Kickstart your confidence with a week full of self-love! Through activities like journal writing, crafts, skin-care sessions, daytime slumber parties and empowering lessons in etiquette, fitness and nutrition, communication and self-image, campers will cultivate a new sense of self-care while deepening friendships with others.
Animal World: If your child is a natural explorer, has an affinity for the outdoors, and loves every species from ant to antelope, then our Animal World Camp is for them. Along with learning about the exotic creatures who inhabit Earth's land, air and seas — including some creepy crawlies, courtesy of the folks at Hands-On Exotics — our day curriculum includes a fun-filled expedition to African Lion Safari.
Art Ventures: Got an aspiring Da Vinci, Kahlo or Picasso on your hands? Direct their attention (and markers) away from the wall, and point them to PK's Art Ventures Camp — a hands-on week of artistic experimentation that will see your child's fridge-worthy masterpieces come to life. 
Baker's Delight: With their aprons on, campers in our Baker's Delight Camp will get to concoct all of the above, learning the basics of baking and developing hands-on skills to hone their confidence in the kitchen.
Cilmb, Paddle, Bounce – Brand New in 2020: True to the name, this new camp combines a variety of activities throughout the week including mobile bubble soccer, the arial course at Kelso, exploring the caves at Kelso, and boating. 
Climbing Encounter – Brand New in 2020: Formerly Adventure Extreme, our revamped Climber Encounters program will have kids reaching new heights as they participate in the arial course at Kelso and Rock Climbing at Cave Indoor Rock Climbing.
Discovery Camp- Brand New in 2020: Melding together the well-known (and love) arts and crafts, science experiments, sports, scavenger hunts, archery and much more!
Hands On Science: Grab your lab coat and get ready to explore the weird and wonderful world of science in this week-long program, specially designed for curious minds. Campers will experiment with fun science materials and real equipment (cue the bubbling beakers!), all while learning mind-bending facts about our planet—and beyond.
For a Full List of All the Amazing Camp Programs Offered at Planet Kids!
Locations:
Kelson Conservation Area in Milton

King's Collegiate in Oakville
Busing is available from the following Georgetown Locations: St.Brigid's, Holy Cross, St.Catherines of Alexandria
Check for Times HERE.
TRCA Summer Camps – Give your kids an outdoor adventure to remember! TRCA camps offer a wide variety of immersive wilderness experiences designed to engage young minds and inspire creativity.  TRCA offers daytime and overnight summer camp options.  Your children will connect with nature through hikes, games and creative play!
YMCA Brampton Day Camps engage kids in fun activities and encourage them to learn new skills while building new friendships and memories. YMCA Brampton offers a variety of camps including: Arts & Culinary Arts, Leadership, Media Arts, Outdoor, Science & Academics, Sports, Swimming Lessons & Junior Lifeguard Club. YMCA Brampton runs day camps in 4 locations: Brampton Edenbrook Hill, Harold F. Loughin, Heartlake, Brampton Union.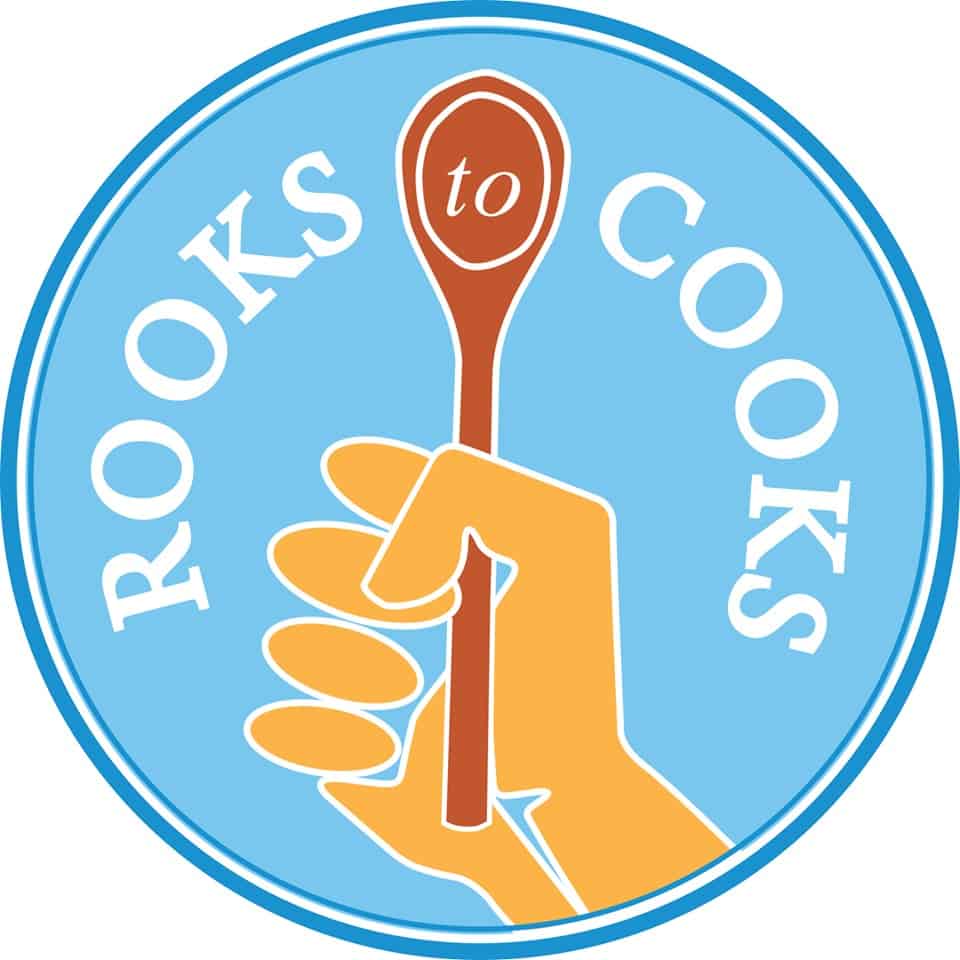 Rooks to Cooks – We're super excited to announce Rooks to Cooks Virtual Summer Cooking Camps
Join Rooks to Cooks for live, interactive cooking classes for kids, aged 7-16! These delicious week-long, half-day cooking programs are sure to satisfy your young chef! No matter your child's current skills or learning goals, there is an ideal program for them! Professional chefs provide step-by-step coaching, cooking tips, and support via Zoom. Registration opens Friday, June 12. 
• 10 Weekly sessions from June 29 – Sept. 4
• All camps are half day, either mornings from 9:30am – 12:30pm or afternoons from 1:00pm – 4:00pm
• 1:6 Chef to student ratio
• Recipes, equipment needs and set up instructions sent after registration
• Little to no need for parental supervision 
To ensure your child receives the absolute best education, attention and supervision, we have capped our camps at ONLY 12 students per week! They will have the chance to work with two of our experienced and passionate chef instructors maintaining our supportive 1:6 staff to student ratio. 
Cool Camp offers a variety of activities in a safe interactive learning environment and focuses on improvement of self. The goal of this camp is to improve the self-confidence and communication skills of all our campers. Activities include: field trips, arts and crafts , nature exploration, games and academic classes to help campers develop their personality and passions.  Ages 4-14. Located at 2 Locations:  1000 Central Park Drive West and 85 Sandalwood Parkway East in Brampton.
PC Cooking School Summer Camp

Enjoy the air-conditioned kitchen and learn how to create sizzling delicious foods sure to impress your family. Hands on cooking camp that teaches kids how to create dishes using simple cooking and baking recipes.  No need to send food, because we'll make breakfast, lunch and snacks! In addition to cooking campers will play games, arts and crafts and make some new friends. Don't worry all the recipes won't be unhealthy but will rather focus on teaching kids how to eat and cook a balance of healthy foods and to occasionally indulge in baking treats. Campers will take home a recipe book at the end of the week to allow them to recreate what they have learned. Ages 6-11. Located at 85 Steeles Avenue in Brampton. *Offers a Half Day Camp Option

PAMA Summer Camps

Campers will explore the PAMA Museum and view current exhibitions, as well as engage in outdoor activities in local parks, in addition to creating their own art projects. Not only will they create their own masterpieces, but they will be entertained by weekly special guests and explore art and history in new ways. Ages 6-12. Located at PAMA Museum in Downtown Brampton.
City of Brampton Summer Camps 2020
City of Brampton Summer Camp Registration is currently open and offers kids the perfect place to learn, explore and discover. City of Brampton Camps include activities such as: STEM, arts and crafts, nature exploration, games, sports, arts – drama and dance, swimming, special themed days and field trips. For older campers there are leadership camp opportunities. City of Brampton offers extended care for before and after camp and in addition offers hot lunches to make life easier for busy parents. Check the Parks and Recreation Brampton Camp guide for the age groups available for each camp and for weeks the camp is running.  
City of Brampton Summer Camps available include: (Facility-Camp)

BALMORAL RECREATION CENTRE – Brampton Lifesaving Club, Competitive Water Sports , Swimming
BRAMPTON SOCCER CENTRE – Basketball, Camp Business Kids- Market Day, Dance and Cheer 
Expedition Trippers, French, Lacrosse, Leader in Training, Kids In The Kitchen, Summer Fun Trippers 
Soccer, Sports, Soccer Girls, Sport Girls

CASSIE CAMPBELL SUMMER CAMP – Basketball, Cricket, Dance and Cheer, Summer Fun Trippers, Robotics LEGO®, Sports, Swim and Skate

CENTRAL PUBLIC SCHOOL – Creative Writing, Dance , Drama Arts – Little Stars, Drama Arts – Emerging Performers, Drama Arts – Triple Threat, Fine Art Studio, Fun with Snacks and Treats, Photography and Editing Basics, Video Game Design, Woodworking 

CENTURY GARDENS RECREATION CENTRE – Arts and Crafts, Bake and Decorate, Basketball, Business Kids- Lemonade Stand, Business Kids- Market Day , Camp of the Century, Fitzone and Fun, Guitar, Camp Inclusive: No Limits (21+ Years), Kids In The Kitchen, Music Makers, Responsible for You, Responsible Me, Sports 

CHINGUACOUSY WELLNESS CENTRE – Born to Stand Out, Einstein's, Kids In The Kitchen, Summer Fun

CHINGUACOUSY PARK – Barnyard Explorers, Bike Adventure, BMX, Chinguacousy Park, EMS, Pony Riding, Science, Science Trippers, Scooter, Skateboard, Tennis

EARNSCLIFFE RECREATION CENTRE – Ball Hockey, Baseball, Cricket, Einsteins, Engineering Habitats, Field and Water Sports, Fun With Snacks and Treats, Hockey, Music Makers, Summer Fun Trippers, Soccer, Sports, Swim and Skate 

ELDORADO PARK – Eldorado, Leader in Training, Leadership, Medieval Quest, Nature, It Factor, Trailblazers, Sports, Survival in the Woods 
GORE MEADOWS COMMUNITY CENTRE – Basketball, Creative Writing, Cricket, Dance, Einstein's, Glee Club, Kids In The Kitchen, Leader in Training, Math, Summer Fun, Read and Write, Responsible for You, Responsible Me 
Robotics LEGO® WeDo, Robotics LEGO® Mindstorms Engineer 1, Sports, Camp Standard First Aid and Safeguard
Swimming 
GREENBRIAR RECREATION CENTRE – Camp Drama Performance Basics, Engineering LEGO® STEAM Engineering LEGO® Early Simple Machines, Engineering LEGO® Simple & Powered

HOWDEN RECREATION CENTRE – Dance, Einstein's, Summer Fun 
JIM ARCHDEKIN RECREATION CENTRE – Bike Adventure, Glee Club, Swimming
KEN GILES RECREATION CENTRE – Circus School, Gymnastics, Gymnastics Cheerleading, Parkour , Tumbling and Trampoline 

PEEL VILLAGE GOLF COURSE – Golf 

PROFESSOR'S LAKE – Animal Adventure Trippers, Archery, Canoe and Kayak, Canoe and Kayak Adventure Trippers, Lifesaving Sport, Outdoor Adventure Trippers, Photography, Science, Science Trippers, Triathlon, Volleyball – Beach Water Sports 
SOUTH FLETCHER'S SPORTSPLEX – Cricket, Einstein's, Engineering LEGO® Builders, Summer Fun – Girls, Robotics LEGO® MINSTRORMS Coding, Read and Write, Skating, Swimming 

SNELGROVE COMMUNITY CENTRE – Camp Drama Performance Basics
Inclusive Camps – For Children with Special Needs
Kidz Konnect
Kidz Konnect Summer Camp is more than your typical camp. At this camp run by the Learning Disabilities Association of Peel Region the trained staff provide a positive camp experience based on social skills programming, offered in a fun and interactive environment. Activities such as swimming, physical and recreational games, hiking, fishing, guest speaker visits, and arts/dance/drama.
Throughout the camp we also assist in the development of social skills, life skills and problem solving strategies:
We provide an activity based program for participants to practice strategies

We encourage friendship making and positive interpersonal relationships

We work to promote positive social behaviours

We foster self-awareness and a positive outlook
City of Brampton
The following Day Camps are specifically designed for teen campers with disabilities that require camp and are above the age limit of 14 years of most other camps. Campers under age 13 can attend regular City of Brampton Day Camp with Inclusive Program Support. These camps are for teens aged 14- 21. Check the Parks and Recreation Brampton Camp guide for the age groups available for each camp and for weeks the camp is running.  
INCLUSIVE: DAY TRIPPERS – Experience new experiences as these children day trip to exciting GTA and surrounding area's premiere attractions.  
Offered at: Chinguacousy Ski Chalet

INCLUSIVE: NO LIMITS – Traditional day camp activities including crafts, games, music, swimming and special events. These fun and inclusive activities will also promote social, fine and gross motor skills development.
Offered at: Terry Miller Recreation Centre, Jim Archdekin Recreation Centre, Century Gardens Recreation Centre

INCLUSIVE: ON THE MOVE TRIPPERS
Traditional day camp activities such as crafts, games and sports, water
sports and a weekly trip. 
Offered at: Chinguacousy Ski Chalet