Schools out for the Summer and the kids are home for 9 Long Weeks, so signing the kids up for summer helps break the summer up. What are you plans for the kids for Summer Break? Finding Summer Camps for the Kids can be tough so we have made it easier by giving you multiple Brampton Summer Camp Options to explore.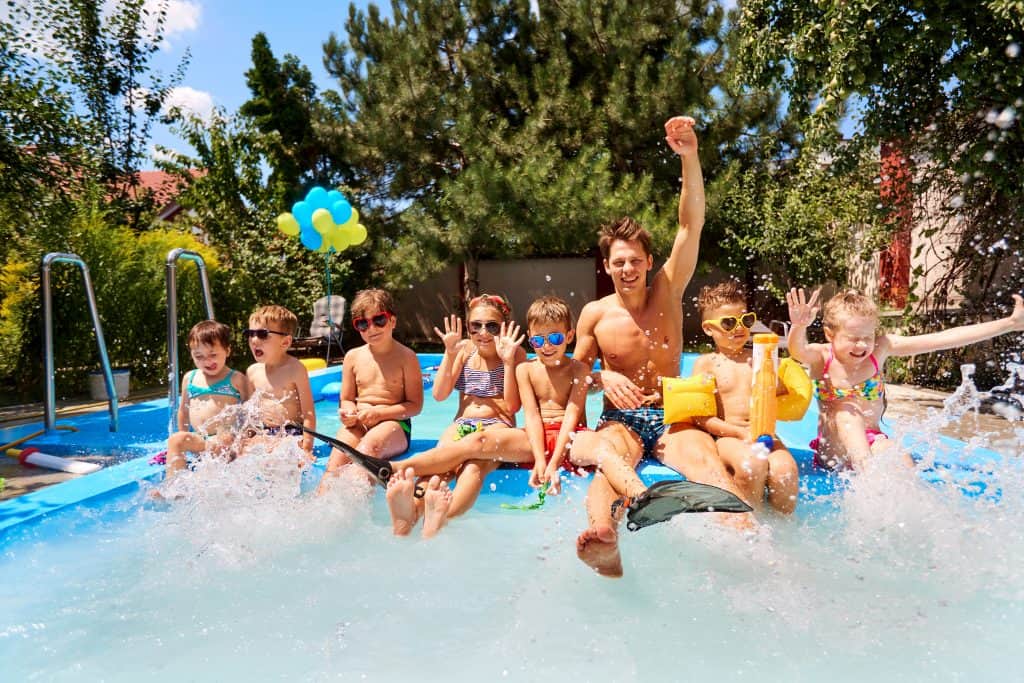 Whether you are a stay at home parent who needs a break from the kids or a working parent who needs to find alternate childcare for the kids, we have the answers with our Ultimate list of Summer Camps in Brampton. Kids aged 4+ can enjoy new experiences at Summer Camps in Brampton in all areas of the city including Downtown Brampton, Caledon, Bramalea, Mount Pleasant, Heart Lake, and all areas of the City of Brampton. We also have an Ultimate Guide for Summer Camps in Mississauga and Summer Camps in Milton and Georgetown!
Not interested in Camp but want to keep up with Fun Activities in Peel Region and Halton Region for Kids then checkout our Local Calendar Section. Also join us on our Playground Tour as we checkout a new playground each week, and review all the Playgrounds, or checkout our Review of some Local Activities.
If you have little ones under 2, then checkout our Parent and Tot Activities Guide or our Mom and Baby Activities in Brampton
How to Promote Your Camp with the Exploring Family?
Are you hosting a Summer Camp and want to be included on our list? Learn more about all our Advertising Options including a FREE Camp Listing.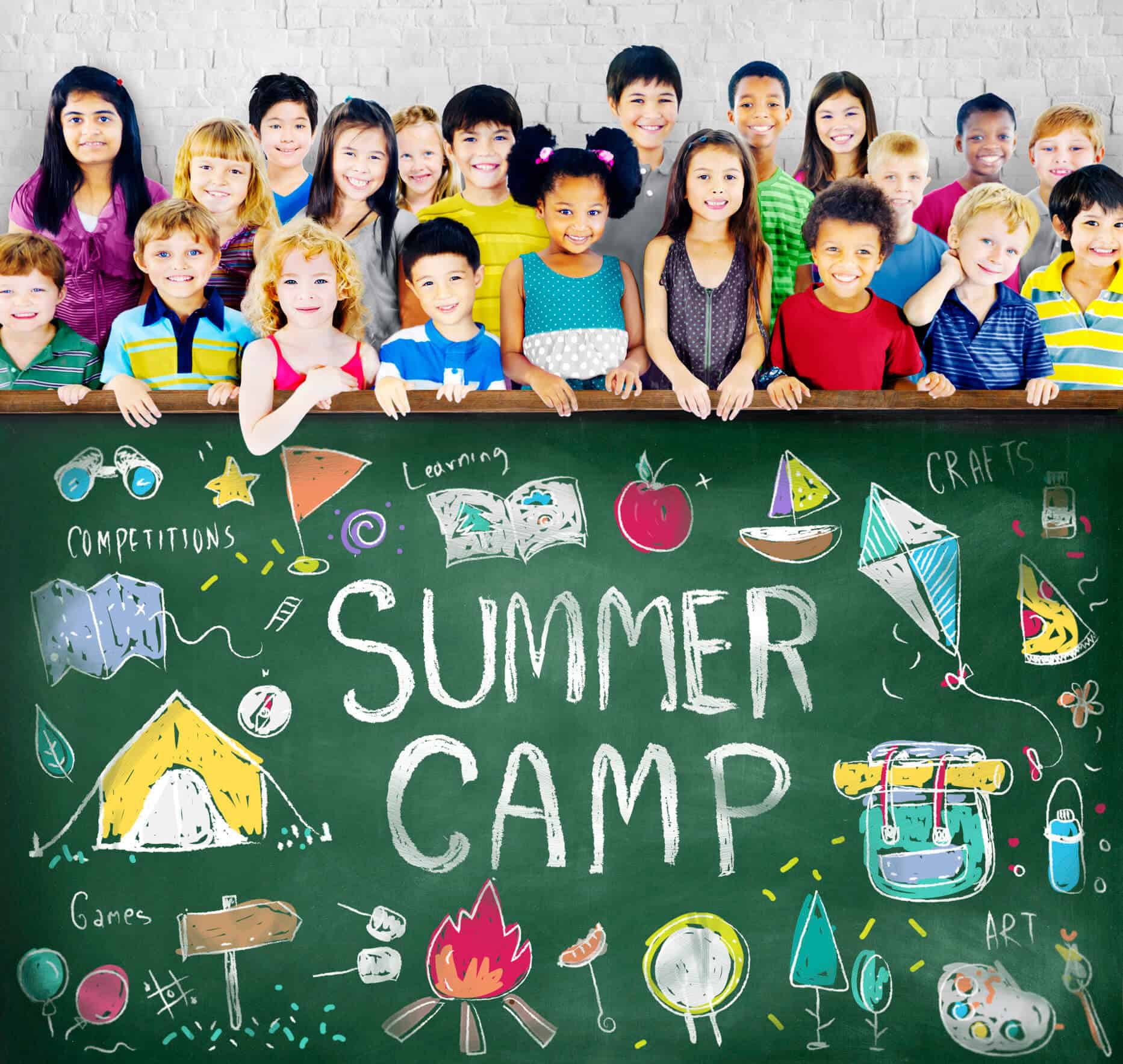 Summer Camps in Brampton
Brampton Summer Camps offer a variety of different types of different day camps and overnight camps, from sports, arts, STEM, outdoors and much more! Summer camps in Brampton allow your child to explore their passions and interests through new and fun engaging experiences. Check out the huge list below and you are sure to find a camp to suit your needs in Brampton.
Remember to check the hours of the camps, they can vary from camp to camp. Some camps will have extended care hours (additional fees may apply) so make sure you look into those options if needed.
Kids Inc Summer Camp
Kids Inc Summer Camp – Located in Erin on 30+ acres of private property but offers daily bus service from Georgetown, Erin, Caledon, Guelph, Eramosa, Rockwood, Acton, Milton, Orangeville, and surrounding areas or you can drive your campers to camp yourself.
Kids Inc Summer Camp is one of the favorite camps in Halton Region offering outstanding camp offerings to kids entering SK to Grade 10. Offering three camp options: Junior Camp (Sk-Grade 1), General Camp (Grades 2-8) and Leader in Training Camp (Grades 8-10). All of these camps are for active kids who love being outdoors and enjoying a variety of activities.
Junior Camp – Is a great experience for those new to camps as it offers a variety of activities including: Crafts, puppets, story time, sports and movement based activity time, free play time, creative play, music, yoga, nature, forest games and more! Throughout the week, campers will engage in waterplay activities such as waterslides, waterplay and sprinklers to beat the heat!
General Camp – Fresh air, friendships and fun is what you will find at Kids Inc this summer. Campers who love the outdoors, action, and a variety of activities such as archery, swimming, crafts, disc golf, kayaking, nature hikes, yoga, playground time, and sports will love this program!
Leaders in Training – This camp will teach real skills as campers learn responsibility and valuable leadership skills through fun camp activities, team building experiences, and the opportunity to help out with Junior Campers. This is a great way for campers to experience and try out if they would like to become a counsellor in the future. The program also allows students to gain volunteer hours towards their 40 hours of high school community service.
Learn more or Register Today at Kids Inc Camp!
Location: 5567 4th Line TOWN OF ERIN or HILLSBURGH
Brampton Summer Camps
Royal City Soccer
Royal City Soccer Brampton – Has 2 locations around the city including Erinscliffe and Century Gardens.
The Royal City Soccer Club is excited to host our 31 st year of summer soccer camps this summer. Having hosted over 300,000 campers in over 100 locations across Canada, we are the #1 grassroots soccer day camps in Canada. Our program is designed to promote personal development, team building and of course, FUN!
The camp program is uniquely designed to offer a soccer focus in the morning and a leisure swim with other organized camp activities in the afternoons. We encourage all children aged 5 and 13 to register. We offer full day and morning sessions where each camper receives a camp soccer ball, tshirt, and a camp medal. Free supervised drop off and pickup times with extended care options for purchase are available. Camps operate during the months of July and August. We look forward to a great summer of camp.
Check out our website at www.royalsoccer.com for more information or call 1-800-427-0536.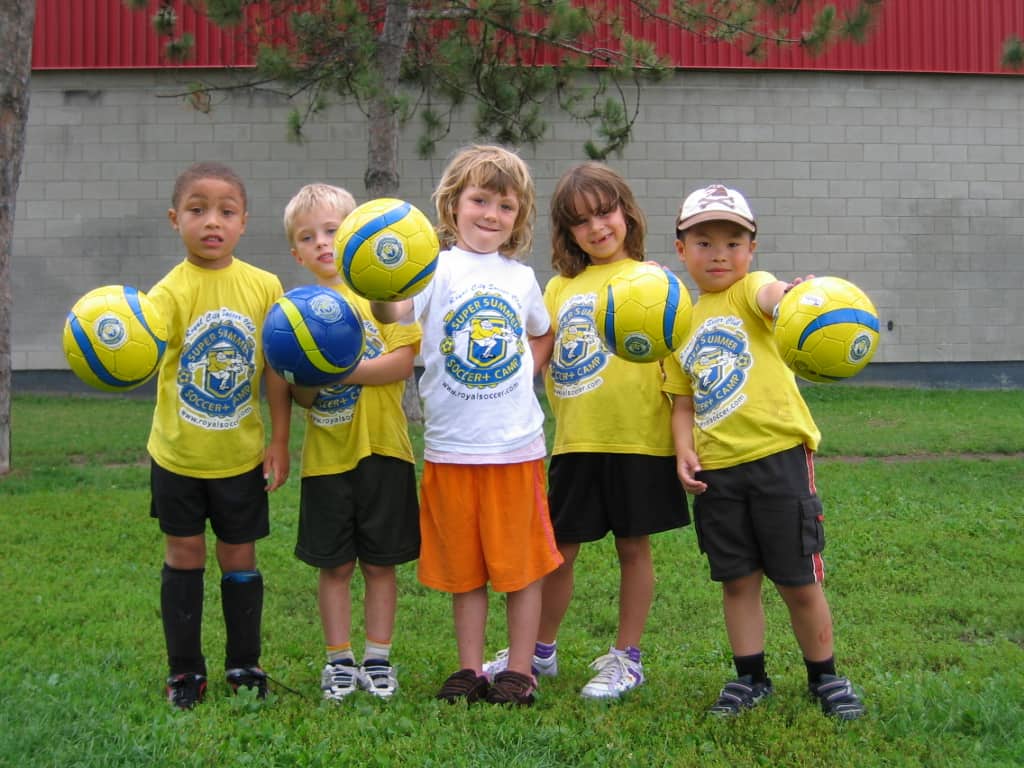 Code Ninjas
Give Your Child a Head Start with Code Ninjas Summer Camps!
Coding is one of the most in-demand skills today – give your child a head start on a lucrative and fulfilling career path with Code Ninjas summer camps in Brampton! Our fun, interactive camps help kids develop critical thinking and collaboration skills, while learning to code and create their own projects.
Code Ninjas has Jr Camps for children aged 5-7 year olds, Sr Camps for kids aged 7-13 year olds, and Advanced Camps for aged 9-13 year olds. Code Ninjas offers kids an experience that allows them to learn more about STEM, Robotics, Game Building, Codding, Modding, 3D and Animation. Campers will be on the computer for 1 hour blocks followed by brain breaks, snack and outdoor time to ensure that there is a healthy balance between computer time and other activities.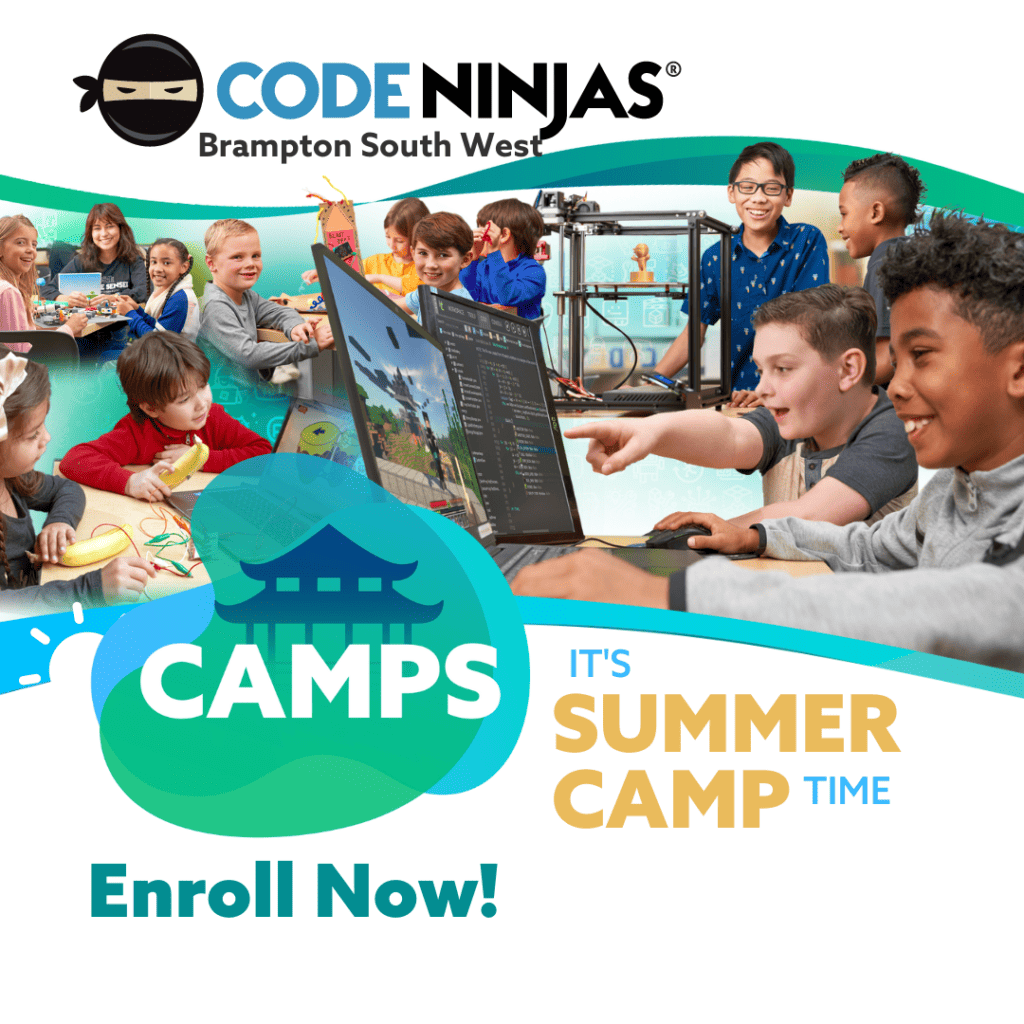 Spots are still available. 15 different camps to choose this year Book your kiddos spot today to avoid disappointment!!
Register Today for Code Ninjas!
Location: 8315 Financial drive, Brampton, ON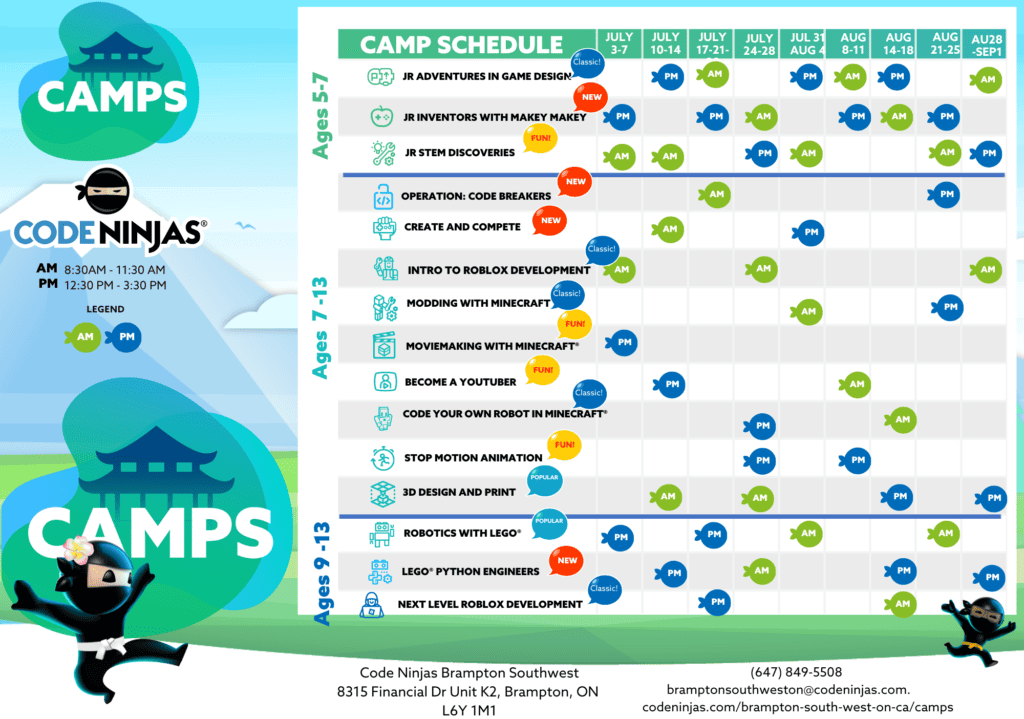 You will find a variety of camps for every activity or interest and we have put together a full list of options of Summer Camps in Brampton.  Scroll through to see all the different types of camps:
Benefits of Summer Camp for Kids
Summer Camps for Children not only provide and safe and secure environment for kids during the summer but also offer the following benefits:
Allows children to develop and improve social, leadership and life skills while making new friends.
Allows children to reconnect with the outdoors and experience the nature of our beautiful local community
Helps develop new skills, passions and interests through novel experiences they may not otherwise have access too
Provides children with opportunities to engage in physical activity and active play which are important for a child's development
Continuing education in the summer to improve literacy, math and technological skills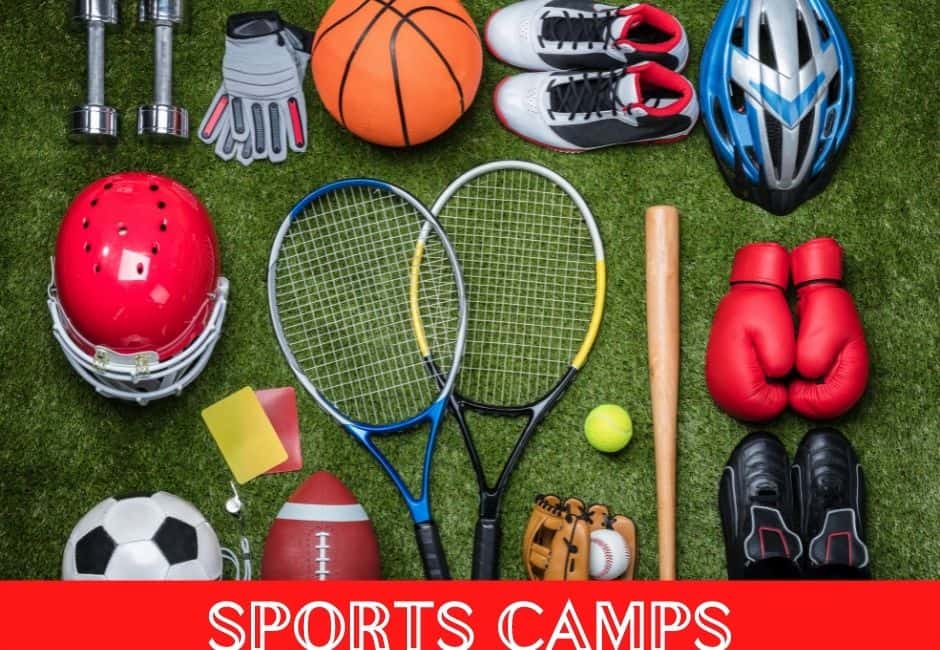 Fun Summer Camps in Brampton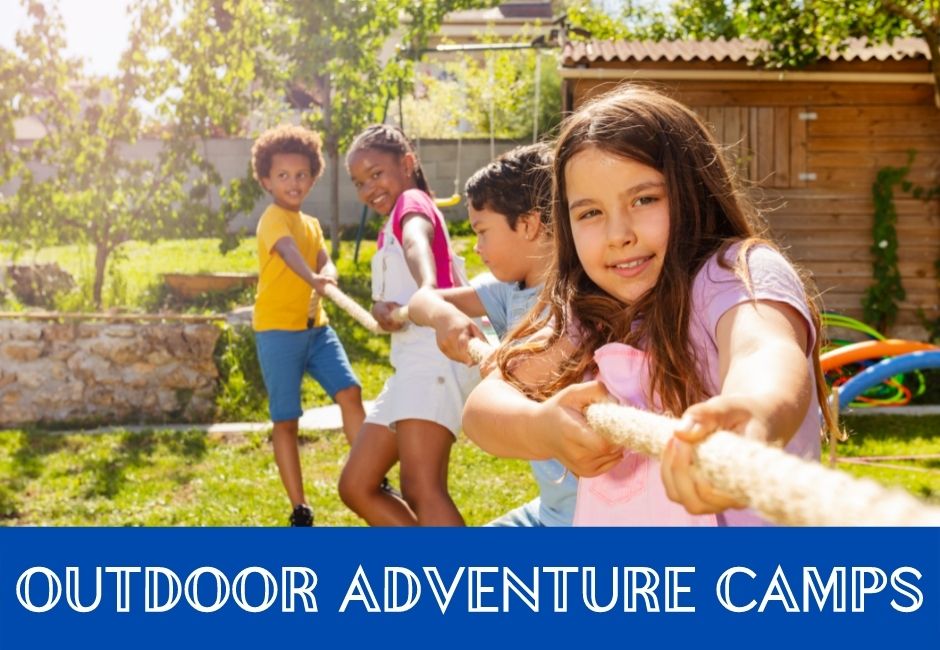 Know of other Summer Camps in Brampton – Contact us to let us know!
Recommended:
Summer Camps in Georgetown and Acton
Summer Camps in Mississauga
Summer Camps in Milton
Looking for more Summer Activities in Brampton – Join the Peel Parents Resource Facebook Group
Please Note:
We do our best to ensure the information on The Exploring Family is accurate, however information and events are subject to change.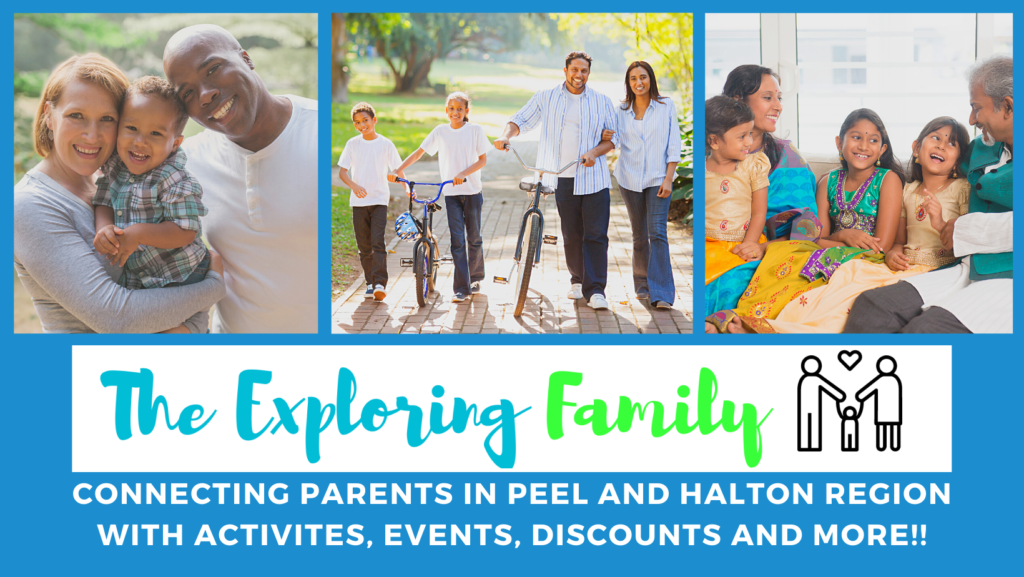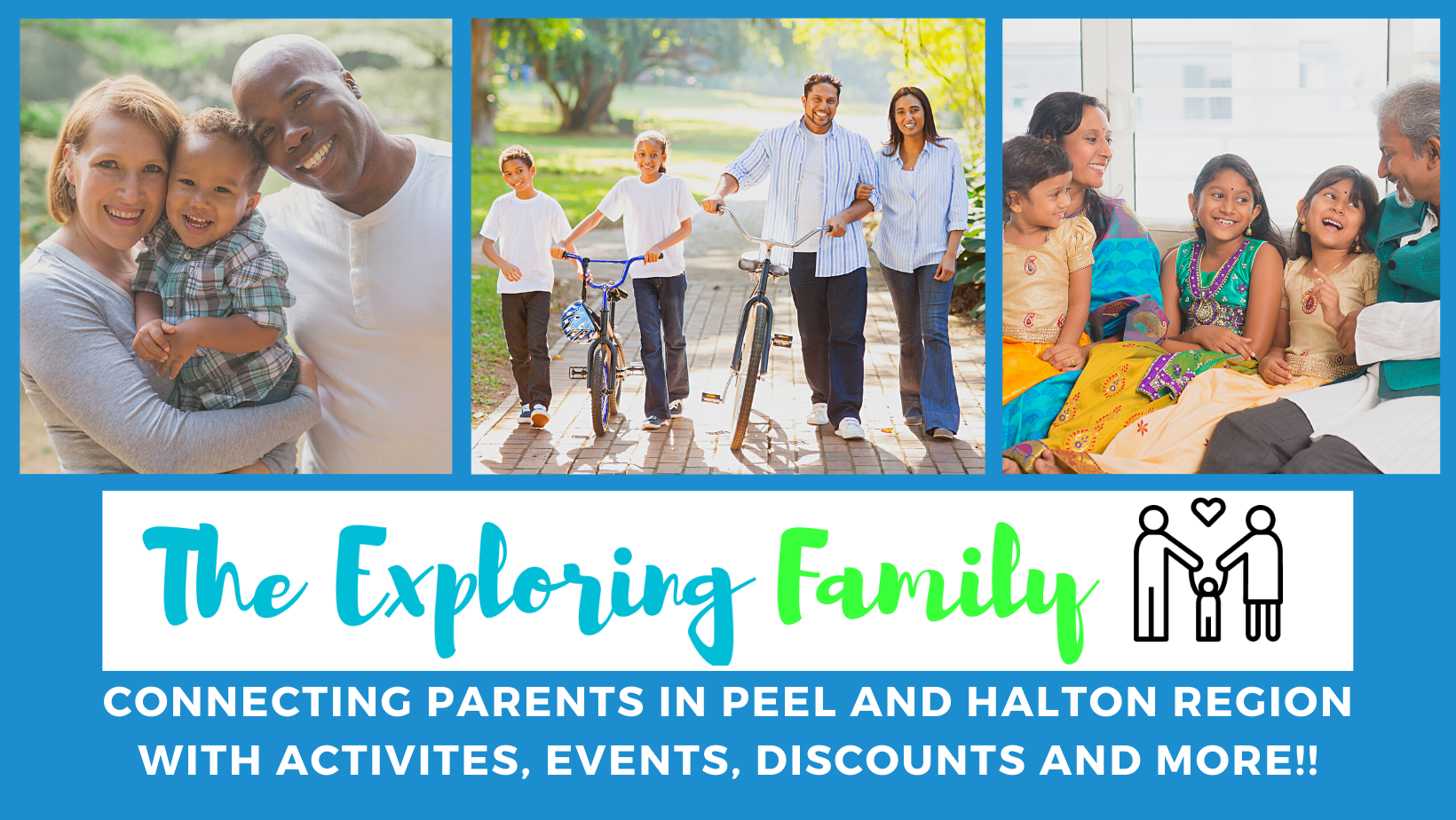 Can you help make this article better?
If you have noticed an error, have additional information or would like to share a comment you can:
E-mail us at info@thexploringfamily.com
Find us on Facebook: The Exploring Family
Find us on Instagram: The.Exploring.Family
More Camps in Mississauga and Brampton